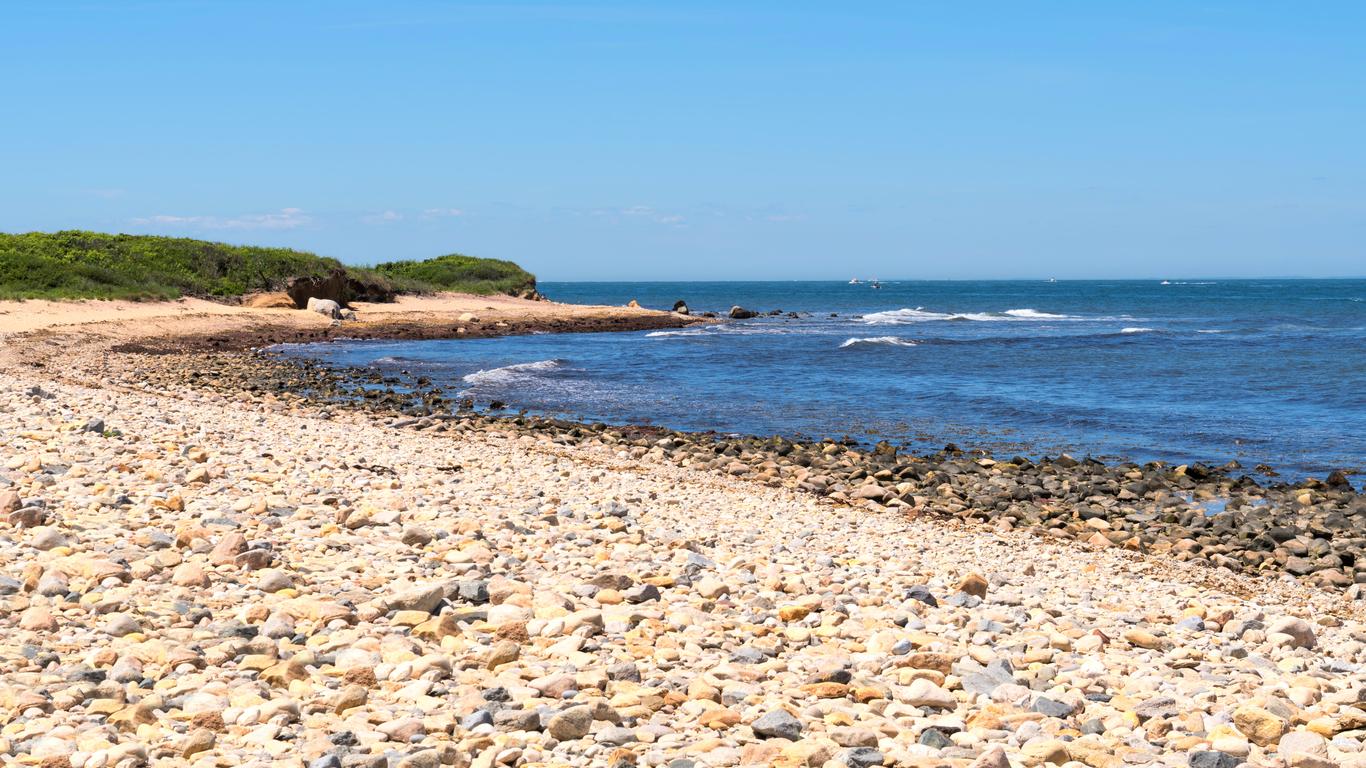 Latest Long Island Hotel Deals
Because of the sheer size of Long Island, which is over 100 miles long from end to end, having a good centralized location to stay at to explore the whole island is important. The town of Islip is a good choice as a centralized location plus there is a regional airport here as well. The La Quinta Inn & Suites by Wyndham Islip makes a nice choice for a hotel in this area. You can book a hotel that fits your necessities through KAYAK.
Because Long Island offers so many things to see and do for the entire family this is a great place to take a family vacation. A favorite destination for families in this area is Gurney's Star Island Resort & Marina in Montauk that offers amenities to families like a private beach, an indoor and outdoor pool, tennis courts, and the ability to partake in water sports at the facility.
Long Island has a reputation as a place where couples love to get away for a romantic vacation because of all the beautiful natural scenery that they will find here plus all of the great nightlife and restaurants that they can experience while they visit. The Menhaden sits in the town of Greenport and offers a location that is just a short walk from Camera Obscura and the East End Seaport Maritime Museum plus offers amenities for couples such as room service and a bar and lounge on-site.
One of the greatest things about Long Island is all of the history that you will find in this region. If you are a history buff that is thinking about traveling to Long Island a place that you will definitely want to visit is The Sagamore Hill National Historic Site that was the home of President Theodore Roosevelt. The Harbor Rose is just a short drive from this site.
What Long Island hotel guests are talking about