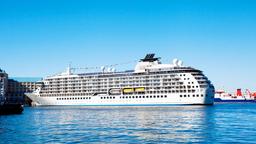 Find cheap flights from New York to Cape Town
Search hundreds of travel sites at once for deals on flights to Cape Town
FAQs for booking flights from New York to Cape Town
How does KAYAK find such low prices on flights from New York to Cape Town?
How does KAYAK's flight Price Forecast tool help me choose the right time to buy my flight ticket from New York to Cape Town?
What is the Hacker Fare option on flights from New York to Cape Town?
What is KAYAK's "flexible dates" feature and why should I care when looking for a flight from New York to Cape Town?
Top 5 airlines serving New York to Cape Town Intl
Scores according to KAYAK customer reviews
8,0
SWISS
Overall score based on 8 997 reviews
Cons: "Too much nonsense with carry on and check in language. I paid for my seat but they changed it for better balance of the plain. Really I weigh 165 lbs. Once the plane reaches altitude they let me take my seat. However the plane was barely occupied and somebody with closer and took my seat."
Cons: "The food is good k"
Pros: "Amazing - they had a full dinner for a 9:55pm flight, with real silverware, complementary alcohol, for economy passengers! Crew extremely professional and efficient."
Pros: "The entertainment was good"
Cons: "The food on the 2nd flight was bad"
Pros: "Crew was great. Phenomenal even."
Cons: "Economy seating, so hard to complain, I got what I paid for, but 1-2" more between seats would have kept my knees out of the lady's back in the seat in front of me..."
Cons: "Actually making the flight"
Cons: "Movies , Wi-Fi , Live Shows"
Cons: "On time"
Pros: "Crew was very nice and attentive"
Cons: "Leg room on my first flight (longest leg of the trip) was not much and when the person in front of me leaned their chair back, my knees were touching the chair."
Pros: "Best food I've ever had on an airline! Great flight. Not too full."
Cons: "Arm rests didn't lift all the way up on the plane."
Pros: "The crew was great! The entertainment was pretty good too."
Cons: "The cabin was WAY too warm."
Pros: "Food was good. Crew was kind and gracious."
Cons: "Seats were extremely cramped. Once the person in the front reclined their seat it was very difficult to get out of the seat. Also better guidance is needed during boarding. Finally, my hand carry was checked 4 times by 4 different people, which means your staff doesn't trust their own colleagues."
Pros: "Great staff and air flight attendants"
Pros: "They have a policy of letting kids under 5 board early which was a boon to us! The veggie pasta was really delicious."
Cons: "The delay to fly was the only issue"
Cons: "Despite listing items desired for breakfast per seat assignment, flight attendant still got it wrong."
Pros: "A very friendly and attentive crew and a decent meal. Comfort is still iffy in coach but better than most American airlines. Good selection of movies to pass the time."
Cons: "Seats in coach are cramped and some have an electrical box under the seat in front of you, so there is no room for your legs or carry on bag. Bathrooms keep getting smaller to jam in more seats."
Pros: "The movies were good, the food was good. Servers were kind and helpful. Clean and overall positive flight."
Cons: "Several delays and gate changes."
Cons: "The way the movies, needed extra parts. No touch screen"
Cons: "Our flight was canceled and re-booked today. We're so frustrated and inconvenience us. Very stressful! Swiss Air notification in email was sent short of notice."
Pros: "Not very much to like. No effort to enhance customer service, accommodate customer needs. I fly a lot of regional and international airlines, was truly underwhelmed."
Cons: "I landed at Zurich airport at 6am with an 11 hour wait and tried to get onto an earlier us bound flight. The ground crew were awful and rude!. The dint make any effort to smile, look at me in the face or ask how I was doing!. Instead she took one look at my ticket and said " sorry you bought through an agent, I can't help you". When I tried to ask if in future it is advisable to book through Swiss airlines directly, the customer service agent looked at me and said " that's your problem"- then she turned to her friend and kept talking! Honestly! . The airport terminal E is grey, drab and boring. No TV and only 2 hour of WiFi. I was told I had to pay to use one of their lounges just to get a recliner chair to lay my head for 11 hours. I felt like I was in a holding cell- and the flight was delayed by an hour, had a gate change that they dint tell us till less than 1hour- boy was I glad to leave Zurich!. If that is Swiss hospitality, they have a long way to go. Save your money and use another airline. You will be much happier- trust me."
Cons: "I was sitting on seat # 25 A : The distance between the seats in rows # 24 and # 25 was about 6 Inches less than between the other seat rows in front of us and across the isle thus making it VERY uncomfortable when the seat in front was in the sleeping condition. Peter M. Endriss"
Pros: "The line for screening for initial security at Ben Gurion was ridiculously long. Almost one hour in line before we even could be interviewed."
Cons: "Boarding and in-flight experience were excellent."
Pros: "Everything except the seats."
Pros: "The flight itself was very enjoyable. The only negative aspect was that the first leg of the flight was delayed long enough that I almost missed my connecting flight and my baggage was lost."
Cons: "The real reason for the negative review is a combination of the cost of this flight, loss of my baggage and poor service after the flight. I paid nearly $4,500 for an economy ticket from New York to New Delhi. The first leg of the flight, from New York to Zurich was delayed long enough that I made my connecting flight to Delhi within seconds of them closing the gate and as a result my baggage was lost. Once I got to Delhi I had to take a connecting flight to Goa and then drive an hour to my destination, where I was attending a good friend's wedding. All of my baggage was lost during transit by the airline, and unfortunately they never delivered by baggage to my hotel...so I was without formal clothes and normal clothes for the wedding for 4 days. The customer service line was no help, and the airline refused to deliver the baggage to me...the closest they would bring it was the Goa airport which was an hour and a half away."
Pros: "The flight was delayed from Newark to Zurich but they were able to rearrange my connecting flight before landing. The Swiss staff were very courteous and amicable. The food was also tasty."
Cons: "The flight was delayed by 85 minutes from Newark to Zurich"
Pros: "Good staff, good boarding, good announcements"
Cons: "The chairs are so small!"
Pros: "Clean, modern plane, friendly and attentive crew"
Cons: "Cramped space in economy!"
Cons: "It was very late, with us on it."
Pros: "Comfortable flight. The crew was very nice and amenities were fine."
Cons: "My luggage was lost. I had to wait in line forever to file a report. Luckily it was sent to my hotel later that evening."
Pros: "The crew was excellent. They were very efficient and went about their duties without disturbing the passengers."
Pros: "Friendly Staff"
Cons: "N/A"
Pros: "Best food and attention that I've had on an airline in 20 years. Really. I was telling a friend today, Swiss Air started with drinks, gave us a Parisian baguette sandwich, gave us a healthy breakfast of yoghurt warm croissant butter jam orange juice, drinks again, and several passengers surrounding me got special attention, one woman with a baby, a disabled person, and a teenager that was 6'5" was relaocated by the flight attendant without him even asking to a bulkhead seat for more comfort. You don't see this kind a attention to detail on any US flights or US airlines, so I noticed it. It was as if I was traveling back in the 70's or 80's when Airlines would compete for our dollars with their service. I mentioned to my friend that if I had a choice and Swiss Air was one of the choices, I'd choose Swiss Air over any other airline."
Pros: "Stewards are very kind and friendly unlike those in US flights."
Cons: "None."
Cons: "Seats were a little uncomfortable, not the leg room but they just felt a little worn down and tilting forward"
Pros: "The seats on Swiss' A330-300 are so comfortable in economy. Easy to find a good position to sleep in. Embrear from Zurich to Oslo is tighter, but food and service like in the old days! Bravo!"
Cons: "Nothing"
Pros: "The flight attendant told me I had to keep my seat upright throughout dinner so the person behind me could eat. I wanted to sleep and couldn't do so without reclining. The seats are tight but I was in the economy plus section so I thought she should have let me recline instead of physically moving my seat upright. And for someone who cared so much about the seat at dinner no one cared about me the rest of the flight. I slept through breakfast and no one left me a tray even. Plus, I had my seat back the rest of the flight including landing which I didn't realize. Isn't it their job to ensure our seats are in upright positions in case we forget or don't realize? Just a very blasé crew."
Cons: "See above regarding the crew. It's not that big of a deal but I really thought the crew was poor. Flight was short and easy enough though."
Pros: "We liked the chocolates, the little things matter. We liked the timing of the flight."
Cons: "The seats were old and uncomfortable and the arm rests did not go all the way up."
Pros: "good food, excellent entertainment selection"
Cons: "late boarding, late take off, missed my connection"
Cons: "Seating and foot space was uncomfortable to me."
Pros: "The crew really went out of their way to accomodate and made sure I found my seat, was entertained and was comfortable throughout my flight."
Cons: "It was delayed a little."
Pros: "Fine"
Cons: "Newark airport is awful. Can't get food, can't get coffee, can't get a newspaper. I would try to avoid it."
Cons: "On my return journey I was told at check in that there were delays that would mean missing my onward journey from Zurich. I was then rerouted through Istanbul with the promise that I would be well compensated for my troubles. I was told that I would receive a certain amount for every hour I was delayed from my original arrival at end destination. Well I arrived 8 or more hours after I had originally expected (and the reason I booked with Swiss Air was because of the timing and the apparent luxury of the flight). Once I got back home and tried to pursue this amazing compensation I received some of the worst customer service ever and received 0 compensation for the experience. Very disappointed and will never fly swiss airlines again."
Pros: "Newer plane"
Cons: "I have been flying to Asia on Asian airlines and maybe I have become accustomed to flights and crews that know how to manage a long flight. For example: The crew seemed tentative and untrained. Saw the crew once between the meal at beginning and the meal at the end. I wonder where they can hide for so long on a small plane? Too many announcements by the Captain -- shut up and fly the damn plane! Do you think the crew might replenish the toilet paper on an 8 hour flight? on another note: Seat spacing is adjustable - very close seats Overall--- underwhelmed"
Cons: "I had a good seat, the plane was comfortable and the crew was nice"
Cons: "Chrap food"
Pros: "Night flight. Food is fine."
Pros: "Perfect service, on time"
Pros: "The staff were friendly and helpful, even more so as we traveled with two small kids. Very professional, high standards even for economy!"
Pros: "The crew and the food are amazing on Turkish airlines. The food is exceptional."
Cons: "Boarding could be better organized."
Cons: "The airport is not proper for travels , you need at least 2 hours to finish from the long lines and finding your way to the right location before the immigration and run to the gate if you are in good shape minimum from 10 to 15 minutes"
Pros: "No issues"
Cons: "Everything is good"
Cons: "I will inform everyone I know not make customer to your company because of boor service"
Pros: "Average Seat comfortably is ok"
Cons: "God knows"
Cons: "Boarding took longer time Than it should."
Pros: "Everything...the food was delicious, the staff was gracious and always went the extra mile."
Pros: "The food, the seats, the in-flight entertainment were all great, like flying used to be. Whenever we have the opportunity to fly their routes we will most certainly do so!"
Pros: "Once my wife reached the gate, having left me behind at security, Turkish Airlines waited and were patient with us, the last to board the plane. The food and plane and bathrooms were all without any problems."
Cons: "We had a 80 minute layover in Frankfurt. Turkish Airlines should make note that this is not sufficient for making a connection. 1. The terminals require extensive walking. Not a problem except for time. 2. Security entering the terminal was seriously understaffed. There were a hundred security personnel, but thousands of passengers. The line stretched for half a mile. 3. Cutting, disorganization, mismanagement, lack of organization, and airport layout all contributed to making this a very stressful hour for us."
Pros: "Sleeping accommodations, storage, crew attentiveness in business class was outstanding. 5he business lounge in Istanbul was the best ever. Great airline."
Pros: "The friendliness and the ease of flying alone."
Pros: "It was one of the best airlines in all respects. We flew economy and were treated very well. The stagg was lovely and the food plentiful and good. I will definitely fly them again. The website could be a little easier to navigate to check flight status and seat confirmation. They need to work on that. United airlines website would be a good place to start rheir study."
Cons: "The website needs work. See above."
Pros: "I go economy. It's the most comfortable economy I've ever experienced. Every seat was filled."
Cons: "I have no complaints."
Pros: "The food was better than on the flight from LA. But wine was bad to say the least. Rest same as in the Flight from LA."
Cons: "The same as above and misguided by crew with regards to connecting flight. We had a bad time catching this connection. Even after disembarking the crew outside sent us on a wild goose chase. Airline representatives should be informed and helpful, which was not the case. Insufficient helping of food. Poor quality of wine and Vodka."
Pros: "The service, food,seats,crew,hot towel, slippers & more."
Cons: "Nothing. Everything was great!"
Pros: "Cleanliness of lavatories throughout the flight. Friendly staff. Great gluten free food."
Cons: "Lack of room between rows and the narrowness of aisles"
Pros: "Food"
Cons: "After bus arrived at steps kept on it 20 mins. 2 more buses arrived in this time. Still wait. Then let out all at once. Massive queues to board. Poeple not dressed for this. Poor babies crying Maybe 15 mins waiting in 2am cold on tarmac."
Pros: "Good entertainment."
Cons: "Need to have better boarding and organization."
Pros: "-Boarding was easy - The crew was very friendly and helpful"
Cons: "- The leg spacing was not sufficient - The sandwich served was average"
Cons: "Flight was late leaving Nairobi due to a catering issue. Missed connection through Istanbul to Manchester. Placed on AF flight to Paris then Manchester. Paris flight was delayed. Missed connection to Manchester. Paid for my own hotel room overnight in Paris CDG. Flight will arrive a day late in Manchester. That means I have missed my flights from Manchester to UK with Air Lingus (booked through Kayak website) It seems I must now purchase a new ticket to get home from Manchester to Nashville. All expenses I can ill afford. Lesson learned...cannot afford to use Kayak anymore...sorry."
Cons: "No AC"
Pros: "The service was great and the price was the best out there. Everything about this airline was great except for the boarding process in Istanbul."
Cons: "The boarding process in Isanbul was third rate. We went through five security screenings at the gate after having gone through airport security. We were crowded into a space that wouldn't have accommodated a group half our size. Then we were criwded onto busses to stand and wait about 20 minutes while others cleared the five security screenings."
Pros: "Good"
Pros: "Economy passengers received an amenity kit Seats had a foot rest"
Cons: "The service was very professional."
Pros: "No delays Courtesy of crew Very pleasant fly"
Cons: "Food was dried out and tasteless"
Pros: "As above"
Cons: "As above"
Pros: "I used the prime lounge in Istanbul and when it was time to go, I was able to practically walk on the plane without any wait. The seats were comfy and didn't have a ton of legroom but it wasn't bad. The staff we're friendly and helpful. The in-flight entertainment had a pretty impressive selection and had one of the best-designed interfaces I've seen so far (and I've ridden a variety of airlines). Last and most important, the food was hands down the BEST I've had on a plane. Turkish is killing it, they're my new go-to airline!"
Cons: "I really can't complain about anything, even if I try! Maybe the touch screen sensitivity on the entertainment console seemed a little off, but that's just nitpicking"
Pros: "The crew were amazing.. very helpful and accommodating! The food was also 5 stars, and the entertainment was great! Enjoyed every minute of it!"
Cons: "Boarding was not really done according to groups A, B, etc, but it was only a small holdup.. really nothing much at all :) Comfort was great, although a little more leg room might have been nice. But again, not a really big deal!"
Pros: "Overall it was a smooth flight except for few minor issues."
Cons: "I noticed there were one or two times where the host had a list of food specifications but the trolley itself didn't have the kosher or vegetarian meals as requested by the passengers."
Pros: "Good smooth flight, decent food, good movie selection."
Pros: "The food tasted great. The crew are very friendly."
Cons: "The seats are kind of small"
Pros: "Everything was great"
Cons: "My suitcase is dirty and full of grease on the side"
Pros: "Please give food preferences while booking ticket"
Pros: "Overall smooth flight. Arrived time at Atarurk airport and well managed by flight crew and ground staff."
Cons: "They forgot to invite passengers with small children to board first. In flight service was good but seemed to be a bit slow as there was only one flight attendant serving half the economy cabin. They used to do a second drink service on this flight which was really nice before. Food was ok but TK has had better food on my other flights. The meatballs aren't as good as some of their more flavourful suppers."
Pros: "Staff was good"
Cons: "Delayed baggage on first flight for 1 day Delay in next flight and missed the connection"
Pros: "Entertainment options are good. Flight timings and boarding was generally very good."
Cons: "The foot rest in economy class is really uncomfortable for people over 5'10'' in height as it means we have less legroom, even if it is folded up, and can be uncomfortable to press against. Food is too much the same across all Turkish Airlines flights. I took 6 flights with Turkish Airlines in 1 week and got cheese sandwiches in every flight!"
Cons: "Leg space a nighrmare!! Was uncomfortable for all the 13 hrs of the flight. Terrible experience"
Pros: "It was a 12 or 13 hour flight and except for sitting too much we were never uncomfortable. The service level made me think we were back in the 80's. Hot towels, attentive service, tons of food and free drinks. There was actually one meal that we would have eaten even if it wasn't on a plane. They gave out full size blankets and pretty fluffy pillows. (I bring our own anymore, because you never know if you will get one on most airlines, and if you do they're usually useless). Their entertainment system was amazing. We caught up on all the recently released movies that we've wanted to see for FREE! If only Netflix had this quality of movie offerings. They had fresh flowers in the huge bathrooms. It's that type of attention to detail you just really don't see anymore."
Cons: "Can't think of a thing that could actually be changed."
Pros: "Service when it was done"
Cons: "Infrequent service Crowded Entertainment system bad"
Pros: "outstanding flight assistances, excellent food."
Cons: "Our flight was canceled and we lost an entire day of our vacation (apartment rental, car rental, etc). Before leaving to Istanbul when we were in New York we asked if they would reroute our flights from New York City to Naples, Italy since the terrorist attack occurred in Istanbul causing the airport to be shut down. We were reassured that there would be no problems and we would be rerouted once we landed in Turkey, and lo and behold our flights were canceled. We had to spend the day in Turkey, pay for our own food, and pay for the visa €30 per person. This all could have been avoided had they rerouted our flights to another city."
Pros: "The service was good and all attendants were polite"
Cons: "They took so long to take away trash after food/drinks"
Pros: "All"
Pros: "Cabin was clean. Food and drink was OK"
Cons: "No AC while passengers on board waiting for take off. It lasted about half an hour. people were forced to use airline magazines as fans. No TV news or sport to watch Toilet was not clean. My seat can recline easily without pushing the recline bottom. This was a connection flight. Passengers had to go through 4 check points. Too much redundant. At the last check point, 4 gates shared the same check point. We saw a line but no sign for it. So we went to the front to find out what the line was for and went back to join the line for security check. There were people who did the same thing but tried to cut in the line right at the check point, creating chaos."
Pros: "New planes, very modern fit-out, industry leading entertainment system. Excellent flight all round."
Cons: "Crew was not specially caring or interested in me. Food was lousy for business class No in flight personal care "case" Business class check in was a nightmare. They could not issue my boarding pass and it took over half an hour waiting for a solution"
Pros: "Great food, awesome service, great movies, and lots of space. I wish airlines in the States were this good. Nothing else compares."
Pros: "Overall, it was a pleasant flight with good food and entertainment."
Cons: "The crew was inefficient: delivering coffee one cup at a time and not even offering it to everyone. I had asked a flight attendant for a glass of water and was never brought water until I asked someone else. The check-in personnel and flight attendants seemed to have no knowledge of toddlers traveling with a carseat, so I had to explain to them that he travels with his carseat or he manages to get out of his seatbelt. They made some calls to see if it was fine to bring the carseat onboard and finally gave us the ok, which we were very grateful for. When it was time to board and also to exit the aircraft it was a very slow process...much slower than usual. Most airlines have you boarding 30 minutes prior to your flight, but we were still standing around waiting."
Pros: "Good enough."
Cons: "Flight delayed and I missed connection"
Pros: "crew wasn't friendly, seats are very narrow and uncomfortable"
Cons: "FOOD WAS DISGUSTING !!!!!!!!!!!!!!!!!!!!!!!!!!!!!!!"
Pros: "Excellent"
Pros: "Crew was super attentative."
Cons: "Nothing, they tried hard to make sure everyone felt they were available to take care of what they needed and when they needed."
Cons: "The Soviet Union wants its airline back. This was perhaps the RUDEST airline experience I've ever experienced. I was at Frankfurt (FRA) airport waiting to board Air Moldova Flight 864 to Chisinau (KIV). Due to a delay caused by Frankfurt security (and no fault of my own), I was delayed in reaching the gate. Since it was past my boarding time, I grabbed my bags from the conveyor belt once past security without having time to repack. I arrived at the gate and the extremely rude Air Moldova gate agent on duty yelled at me and demanded that I give her my boarding pass. When I told her I needed to pack, she yelled that there was "no time for that". When I searched for my pass, she again yelled and said "NOW!". When I told her that it was not my fault that I arrived late since there was a delay at security, she said "Not my problem!". After she checked my boarding pass, I tried to repack and she again yelled "There is no time. Go to the bus NOW!" I once again told her that it was not my fault I got delayed and she again yelled "NOT MY PROBLEM". In addition to rude employees, the airline is clearly in violation of safety regulations. The safety card in the back seat pocket was written in ARMENIAN – and Armenian only, thanks to the plane having been leased and Air Moldova not appropriately changing the safety cards. How did they expect people who read Romanian or Russian (the local languages) or English to understand it! On top of that, the plane was easily 20 years old or more and dirty. If they can't even keep a plane clean or have the appropriate safety cards, what else are they not maintaining. Do not fly this terrible airline!"
Cons: "Great airline"
Cons: "Tight seating"
Pros: "Everything"
Cons: "Nothing"
Pros: "Lufthansa is a great airline. My problem is Kayak, who sold the tickets to us."
Cons: "You, Kayak, sold me economy tickets. When I checked in online I saw it for the first time that our tickets were Economy Light. So even though we are Frequent Flyers, we payed $220 for three checkin luggages. I intend to dispute this case."
Pros: "On board crew was friendly and helpful"
Cons: "Muslim meal does not mean all Muslims eat curry. It's rediculous that we cant have a decent English breakfast instead you get curry or some form of curry for breakfast, lunch and supper. Your so called Muslim meals are not suitable for kids!! There is no such thing as a Muslim meal either. It's simply called Halal otherwise then everyone else's meals should be called Christian or Jewish meals etc. Also I requested help with transfer to my last flight which was horrendous because I'm one adult with 4 kids ages 1 to 11 and my eldest has sever learning disability. I nearly missed my flight because our flight landed late and I was struggling to keep my kids safe and together while running for the next flight. Somone should have been there to help with transfer."
Pros: "Plane and service was excellent"
Pros: "Friendly staff!!!"
Cons: "All good!!"
Pros: "Review for Eurowings"
Pros: "The incrediblesmoothness of the flight: the lane to Frankfortwas a dream plane, and the pilots are to be congratulated."
Cons: "nothing"
Pros: "Crew"
Cons: "Late noisy too many children slow boarding"
Cons: "Too hot on plane but food was more ham expected and drinks were appreciated"
Cons: "Flight was delayed."
Pros: "The crew was very friendly."
Cons: "1. There was no beverage service before the meal - that's new to me (travelled 4x around the globe, mostly with LH 2. It took 3 people to open the meal seal with the plastic knife ... 3. You need a written contact with your neighbor about the foot placement - space is so narrow, you need to take turns if you would like to come off the plane without back injuries 4. New custom: serve coffee AFTER breakfast 5. Nobody walked around with water or juice between the meals - you had to wake your neighbor since climbing over someone is no longer possible [either] 6. If you have 2 beverages on your tray and your neighbor needs to get out, you need a third person to assist (impossible to get out of your seat with 2 beverages in your hands (we tried it!) - just too narrow (even for a European Teenager) 7. It was not clearly visible who boards where. An Economy couple standing patiently in line at the Wong boarding line was sent back to the end of the long economy line - although NOBODY was in the business line"
Pros: "Flight on time and excellent service."
Cons: "Food was not great."
Pros: "Wasn't Lufthansa, was Singapore Airline from Ny to Frankfurt.Was excellent definitely."
Pros: "Clean aircraft, very friendly crew, good food, overall great trip."
Pros: "I said everything in another evaluation"
Cons: "No room for my knees."
Pros: "Lufthansa airlines never fails to provide excellent service."
Pros: "Fight attendants' courtesy"
Pros: "Munich airport is great."
Cons: "Flight was delayed. Mess in JFK airport"
Pros: "Efficiency and level of care, quality of food and drinks, not to mention the entertainment on Lufthansa Airlines!"
Cons: "Nothing to write here, whole experience was excellent!"
Pros: "service crew"
Pros: "Staff is super friendly and works hard to accommodate your needs. This flight also so happened to be empty so I got to lay down and nap haha."
Cons: "Nothing. Everything is great. I'm just writing these words so my review hits 50 characters."
Cons: "Needed more option in sports. Specifically Cricket"
Pros: "Lufthansa is amazing!"
Cons: "Nothing"
Pros: "I was upgraded after all the pressure from thehurrricane this was the icing on the cake"
Pros: "2 hours delayed in Munich"
Pros: "The service and the air hostess were very nice and kind"
Cons: "The chairs are not comfortable at all :("
Cons: "Flight was overbooked with many.people being on standby. The crew at the gate was unhelpful making entire experience more streafull than necessary without clear rules how the seats will be assigned (whether we should wait in line or they will call us by names). The flight was 2h delayed in NYC because of the mess at the gate coating me a missed connection to Denmark (not that it was necessary have Lufthansa put any effort in speeding up.my transfer like pick up at the gate, gate information before I left aircraft or even as I approached a desk I. Frankfurt as the conneecting flight was late too). On top of that mess I have not gotten my speciality meal and eintertaiment system was malfunctioning the entire flight. Crew could not be bothered with bringing over water and didn't exactly respond to call button."
Pros: "Everybody was very courteous and tried to accommodate us and our baby!"
Pros: "Terrific staff, efficient process"
Cons: "Bathrooms weren't working"
Pros: "Everything"
Cons: "Waste 3 hours in connecting flight."
Pros: "The stewards did their jobs well."
Cons: "Our departure was severely delayed due to airport and aircraft crew errors. This meant that I missed my connecting flight in Munich, had to endure an extended lay over, board an extra flight to Budapest and endure an even more unbearable lay over there before being able to reach my final destination in Athens. I paid for a one-stop flight and have ended up having to endure a two-stop flight with extended lay overs. I feel completely cheated out of my money and overall have had a terrible experience."
Pros: "My first flight overseas was wonderful. Almost never felt any turbulence and the crew was so friendly and courteous."
Cons: "Cramped seats in economy. Next time we'll definitely upgrade for more leg room."
Pros: "Handling crew was great . Seat was comfortable!!! Meal was very good and tasty"
Pros: "Food service , steward-ess were personable, seats were comfortable, good leg room,"
Cons: "Very few good Obie's to choose from."
Pros: "Everything"
Pros: "All. Excellent experience."
Cons: "No complaints"
Pros: "Everything was excellent except breakfast from joke to Fra"
Cons: "Breakfast one choice including ham which unrespect to Muslims"
Cons: "My son Adam is in Mekele Ethiopia having flown most of his journey with Lufthansa. For two days now, his luggage with his nebulizer and asthma medications has gone missing and not ONE person at Lufthansa is willing to help on their end. Since his last leg was with Ethiopian Airlines, Lufthansa is unwilling to help in any fashion or form in helping to track the luggage that flew with them over two flights. They DENY they have any responsibility to help because it's not their "policy." They wouldn't even look into their computers to see where the luggage was last seen. I am so angry that "policy" is more important to Lufthansa than actual human caring about their passengers."
Pros: "All went well. On time boarding n arrival. Smooth flight n landing"
Cons: "None"
Pros: "The staff at check in was very helpful!! Great service!"
Cons: "You need to pay $35 per seat to reserve."
Pros: "Movies"
Cons: "Small leg space"
Pros: "The fact that we had dinner and a snack was great! The crew were fantastic!"
Cons: "It was a bit cramped but overall it was a wonderful experience"
Pros: "The crew was very attentive and willing to assist with everything."
Cons: "The least comfortable and smallest narrow business class seats ever"
Pros: "Nothing"
Cons: "Really old plane with uncomfortable seats and really bad in flight options. The air conditioning was also broken so the entire flight felt hot and muggy, this is on a 12 hour flight!!"
Pros: "Smooth flight without event. On time landing. Efficient deplaning."
Cons: "Newer plane. Seats , entertainment, cabin crew."
Cons: "The temperature in the cabin was unbearably hot"
Pros: "Flight was on time."
Cons: "Not applicable."
Pros: "Great crew and service"
Cons: "It would be convenient to have phone chargers"
Cons: "Only one round of drinks served?"
Cons: "The planes floor plan showed bathrooms which I avoided. But there were none at that spot so we lost out on more comfy seats."
Cons: "Baggage delayed on arrival"
Pros: "Polite crew"
Cons: "The food, inflight entertainment. Our flight was delayed by over an hour."
Pros: "Very friendly"
Pros: "Efficient boarding, friendly staff"
Cons: "Very poor movie choice and poor quality screen"
Pros: "The crew was friendly and the pilot did an excellent job getting us there safe."
Cons: "The food they served was not the greatest"
Pros: "Soft drinks + food"
Pros: "Our airline steward was incredible."
Pros: "The wine was good"
Cons: "Least expensive tickets. Food was the least expensive, very popr"
Pros: "The food was surprisingly tasty for an airplane - it looked horrific but that's of no importance. The airplane staff was very friendly and generous, possibly due to delays everywhere."
Cons: "Delayed takeoffs on both legs of the flight, combined with absolutely awful layout at Heathrow which made us nearly miss our connecting flight. Why do we have to go through security again in London?"
Pros: "Friendly FA, good entertainment options."
Cons: "The seat density BA has put on the 787 is ridiculous for a long haul flight. Impossible for a grown adult to get comfortable with the narrow seat pitch on this aircraft."
Pros: "The reclining seat in Club section was a wonderful experience"
Cons: "British food still lacks taste."
Pros: "Almost everythibg was great"
Cons: "The screen wasnt working properly"
Pros: "The Crew were great"
Cons: "Boarding could have been more efficient"
Pros: "Did not rate the food as we slept through the meal"
Pros: "Nothing to special comparing with other first class"
Cons: "Boarding process was very late, they made us wait in the cold for 10 min before letting us in the plane. The staff was professional but not too friendly and the place is old. When I purchased the ticket it said it was a airbus A380"
Pros: "It's British Airways so no frills really, just a cheap flight going to New York"
Cons: "Service as a whole is nothing more than a 3 star"
Pros: "Not much"
Cons: "There was an abusive passenger sitting behind me that kicked my chair the entire flight. They were angry that they didn't have more space and that I wanted to have my seat back. I offered to put it up during meal times to make sure they had enough space but that wasn't good enough. The crew knew what was happening and tried to get the other passenger to stop but the passenger persisted. The crew refused to upgrade me even though I had paid for an aisle seat and there were no other aisle seats available for me to move to. I find this service unacceptable. I probably won't be willing to fly BA again as they obviously care more about money than ensuring their customers are comfortable."
Cons: "Bumpy but not BA's fault"
Pros: "Pleasant staff, trying to put a brave face on standards they know are slipping"
Cons: "No breakfast, no snacks, tired seats, poor entertainment , dreadful food (and I LOVE airline food!)"
Pros: "My seat was comfortable, with good head and neck support."
Cons: "BA doesn't allow guitars as carry ins, unlike most every other overseas carrier. That's a major negative for me, and I've spread the word to other musicians who will avoid the company. Terrible policy."
Pros: "Civilized boarding process Warm welcome from crew Calming music upon boarding Ample leg room + comfortable seat Redeye amenities at seat (headphones, ear plugs etc.) Nice food/drinks selection Clean restrooms"
Cons: "nothing, everything was great!"
Pros: "Smooth flight"
Cons: "The food"
Pros: "The crew was great & the food was good. Service was good."
Cons: "BA doesn't let you reserve seats when you book your flights, even for business class, never heard of that with any other airline, that's just not right when you are spending so much money. Luckily for me the seat next to me was vacant, hence it was fine, otherwise it would have been very uncomfortable as it is a little too tight. on the 777 having 8 seats in a row is a tight space even with all the configuration."
Cons: "Paying $7000+ For a seat like this is a travesty"
Cons: "Plane was late which caused us to miss our connection and spend an extra 12 hours traveling to Gothenburg"
Pros: "Nothing to complain about. Everything excellent."
Cons: "Cramped seats. Entertainment system did not work well."
Pros: "Pleasant helpful staff, comfortable, clean seat, good food."
Cons: "Having to pay TWICE for extra item of luggage!! Some delay with boarding"
Pros: "We Arrived safely. The captain explained the situations well."
Cons: "We left late and arrived late. They ran out of one of the menu items."
Pros: "Plane was nice"
Cons: "Didn't get food order correct"
Cons: "Seats are too small for anybody above 5'8". My knees were hitting the back"
Pros: "Inflight entertainment with access to recent movies. Service was good."
Cons: "Fee for assigned seating. No outlets for charging electronic devices."
Pros: "What a different experience in relation to last week!"
Cons: "No direct communication. Really bad"
Cons: "The airline overbooked the flight and kicked us, along with 100 other passengers, off the flight and forced us onto a non-direct flight. They violated Passenger Rights, and every member of their staff treated us incredibly rudely. Due to their violations and illegal behavior, I am seeking legal counsel and plan to take the necessary action. I DO NOT recommend British Airways and will NEVER fly the airline again."
Pros: "British Airway's service is cordial and comfortable, which goes a long way to making the entire trip the same. Obviously they have no or little control over potholes in the air and wind turbulence."
Cons: "The flight was scheduled to arrive 2 hours before our connecting BA flight departed Heathrow. Unfortunately because of loading delays on our original flight, we arrived in Heathrow 40 minutes late. The crew said that 60 minutes is the designated minimum but we used all of the 80 minutes plus, and it airport was NOT crowded. If BA is connecting to BA, then you have a responsibility ahead of time to address this problem and keep connecting passengers from getting overly distressed in a strange airport."
Pros: "New planes"
Cons: "Bad food. Very few portions. Serving drinks only once and making one pick a beverage for the meal and nothing mere."
Pros: "Maybe to other people the service was regular - but this was the fanciest flight I'd ever been on. The crew was great - never actually knew that much technology was available on the plane. I'm not a very fancy person and this was a really fun way to fly."
Pros: "Crew was attentive and polite."
Cons: "When the person in front of you lowers his seat 5 minutes after takeoff and keeps it down the whole flight, it makes it hard to eat and really uncomfortable. I have a LOT of miles (avieos or whatever they call them) but never get offered an upgrade to economy plus like I do on other airlines."
Pros: "Back facing window seat, flat bed, great service, good food, arrival on time"
Pros: "Everything"
Pros: "Horrible seats"
Pros: "No traffic to LGA. No security lines. First in line to take off."
Cons: "Snack options are very poor."
Cons: "Seat was very hard and uncomfortable"
Pros: "Comfy seat, great entertainment options"
Cons: "Delays"
Pros: "The steward was super friendly."
Cons: "We had 3:10h delayed..."
Pros: "Arrived on time"
Cons: "Entertainment system for myself and my wife failed after an hour."
Pros: "Service was great in 1st class"
Cons: "The movie Black k Klansman was great but the system had a problem. Not sure if just my seat or the whole digital video system. Every few minutes it would get choppy and unwatchable. I had to rewind and then it would be fine for a while. Like a video buffering problem."
Pros: "There was a short delay but it was done professionally and I got a notice about it. I had nice people seating next to me and the craw was ok."
Cons: "It was upsetting that they didn't have earbuds/headphones as my iPhone headphones can't connect to the TV so I had to watch a movie without sound. You should have extras. I also wish they had a banana for us, it's better than pretzels. And cheep and healthy."
Pros: "On time and quick boarding."
Pros: "on time"
Cons: "n/a"
Pros: "Prompt on time service."
Cons: "N/A"
Pros: "The fight was fantastic."
Cons: "Baggage claim took an hour"
Pros: "Service top notch"
Cons: "Delay"
Cons: "Why can't the crews in in LGA communicate with the passengers during the boarding process like at other airports so that it won't be a mad mob press to get on the plane. The gate agent using the PA didn't or couldn't enunciate, and folks just 15 feet away were asking what she said."
Cons: "New cheap fare is honestly offensive trash."
Pros: "Boarding as quick and efficient. Staff were friendly and courteous"
Cons: "Nothing bad to comment on as the trip was a smooth trip"
Pros: "The fly departed on time"
Pros: "Bad weather came in n I was rerouted on Time"
Pros: "Good Airplane"
Cons: "Delays and baggage delayed"
Pros: "The crew did everything they could for the passengers to make them comfortable and informed about the situation but unfortunately it was out of their hands."
Cons: "It may be La Guardia Airport that is the one to blame and not AA, but long story short I was on the airplane on the ground in NY for about 5 hours. We had a domino effect of things happen that caused us to be delayed and then cancelled. First a Gate change to a different terminal after boarding was suppose to begin so we had to take a shuttle over and we're still missing 50 passengers, Engine problem that required maintenance, refuel because we were in the plane on the ground waiting for so long, deplane and replane for 10 mins because of a law, on the runway and back to the gate for all these different occasions. When they finally let us off the plane after all these hours it was because of weather (although the skies were blue and the pilot was confident it wouldn't be an issue) they didn't actually cancel the flight until 5pm, my flight was suppose to take off at 9am. They were also required by law to give us free snacks Bc we hadn't eaten all day or had fresh air--these were all chips and soda...in gluten free so I had to starve. AA customer relations said they couldn't compensate because the issue that was documented in their records for my flight cancellation was because of "weather"... my flight couldn't be rescheduled until the following afternoon, making me have to cancel work 2 days in a row and pay for multiple taxis and and extra night of boarding. I will NEVER fly AA or La Guardia again."
Pros: "It was on time boarding and landing"
Pros: "Small airport"
Cons: "Service and flexibility, needed to call online for assistance"
Pros: "My neighbor."
Cons: "We sat on the tarmac for over an hour for no apparent reason."
Cons: "No priority boarding for people with babies and toddlers"
Pros: "Nothing"
Cons: "It's AA, never again"
Pros: "Planes boarded on time"
Cons: "Long wait on runway before take off"
Cons: "Everything"
Cons: "7uk"
Pros: "My trip was awesome and very easy."
Pros: "Movie selection is great."
Cons: "No cookies :("
Cons: "Space between seat rows to small"
Pros: "It is good"
Pros: "This time every thing excellent"
Cons: "No tv on seat. Those dumb comedy tv show"
Cons: "Entertainment was boring"
Cons: "Apparently due to staffing issue I sat in a plane for 2 hours before it took off causing me and my partner to miss our connection."
Cons: "Good service ! Window seat!"
Pros: "Not enough luggage space for regular number of passengers on board"
Pros: "On time"
Cons: "Delay!!"
Pros: "The service was excellent Very cleaning airplane The people the travel was super good especially the children."
Pros: "Nothing"
Cons: "Plane is small, overpacked, delayed. I lost my shuttle to the Keys and had to stay overnight in Miami."
Cons: "Did not allow me to sit in the location I had been assigned."
Pros: "On time and smooth"
Pros: "Everything was very smooth-uneventful"
Read more about SWISS
Safety measures for airlines flying from New York to Cape Town
Airlines flying from New York to Cape Town have enacted additional safety measures and adjusted policies to better accommodate travellers. Policies vary by airline.
Heightened sanitation
Daily cleaning, installation of cabin HEPA filters on flights from New York to Cape Town
Mandatory masks
Masks required on board, masks provided on flights from New York to Cape Town
Social distancing seating
Middle seats unavailable to book on flights from New York to Cape Town
Pre-flight testing
Testing for antibodies, testing for symptoms for flights from New York to Cape Town
Book cheap flights from New York to Cape Town
Recent return flight deals
Search by stops
Search by airline
Search by price
Recent one-way flight deals
Search by stops
Search by airline
Search by price
Flights to Cape Town
Browse origins:
R35 403
R25 460
R35 529
R15 518
R57 001
R20 334
R10 195
R16 304
R19 913