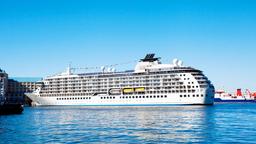 ITH - CPT
Find cheap flights from Ithaca to Cape Town
Search hundreds of travel sites at once for deals on flights to Cape Town
FAQs for booking flights from Ithaca to Cape Town
How long does a flight from Ithaca to Cape Town take?
Which airlines provide the cheapest flights from Ithaca to Cape Town?
Which airports will I be using when flying from Ithaca to Cape Town?
How does KAYAK find such low prices on flights from Ithaca to Cape Town?
How does KAYAK's flight Price Forecast tool help me choose the right time to buy my flight ticket from Ithaca to Cape Town?
What is the Hacker Fare option on flights from Ithaca to Cape Town?
What is KAYAK's "flexible dates" feature and why should I care when looking for a flight from Ithaca to Cape Town?
Top airlines flying Ithaca Tompkins County to Cape Town Intl
Scores according to KAYAK customer reviews
7,2
American Airlines
Overall score based on 45 540 reviews
Pros: "The crew was amazing. They kept us updated."
Cons: "Not wearing masked, but I understand the requirement to wear one."
Pros: "I made it safely"
Cons: "Delayed twice, had to circle at destination, gate wasn't ready."
Cons: "WiFi"
Pros: "Crew was awesome!"
Cons: "it was great!"
Pros: "Flight crew were good."
Cons: "My checked baggage did not make it on this flight even though it was checked in over an hour before the flight. I have been getting the runaround at the Baggage Claim area and on the phone. It may be delivered tomorrow afternoon and I have food items in the baggage and it may not be delivered until the afternoon of the next day. They don't have a good baggage tracking system."
Pros: "Excellent American Airlines crew the purser Lisa was very welcoming and helpful and attentive during the flight. Seamless!"
Cons: "Nothing."
Pros: "We landed Friendly crew"
Cons: "Tray table broken Entire flight too cramped. Grateful I didn't have the last seat in the back across from the lav. can you squ3eze any more seats into that aircraft?!"
Cons: "No delays in not losing my luggage"
Cons: "I am still waiting for flight to DFW.. I"
Pros: "Seating, nice personnel"
Cons: "Long layover in Chicago"
Pros: "The attendant for my area was amazing. I was in the back of the plane and he was friendly. He helped me look for my power cord. He is an outstanding member of your team!"
Cons: "Nope, this was a great flight!"
Pros: "Great entertainment and crew."
Cons: "The seats are too close together. Sure, I could've paid extra to have more legroom, but the flight was already expensive enough. Please spread the seats back out a bit and charge us all the same price."
Pros: "Nice crew!"
Cons: "Flight delayed"
Cons: "Crew serving food passed me by by, seemed rushed and missed my row."
Pros: "Crew was friendly. Clean plane."
Cons: "WiFi wasn't functioning Boarding and deplaning process is the slowest I've ever experienced on any airline. First time flying AA in years. Not sure I would do it again."
Pros: "Nothing"
Cons: "Flight got delayed which caused me to miss the last flight for my connecting flight."
Cons: "The delay of 1 hour inside the aircraft and at the end before they closed the doors 3 new passengers came in and it appeared that the aircraft was waiting for these passengers"
Cons: "They have very long and annoying credit card announcements"
Pros: "One of the few non-stop flights between Seattle and Philadelphia. Timing is perfect if you can sleep on a red-eye flight. Fairly empty flight. enough empty seats to move and stretch out."
Cons: "No entertainment center built-in to the seats. On board WiFi can be used to access movies and other entertainment on the your own device but make sure your battery is charged and you have an external battery also since the seats don't have power. I tried to sleep but it is not easy for me to fall sleep when the seat back reclines only 3 inches so I didn't have luck taking a nap. Conclusion: I am not taking this flight any more. I will go back to taking will switch back to flying Delta even though there are no direct flights."
Cons: "Delayed multiple tomes"
Pros: "I fflew Delta last Nov. Had meals movies dinner inks etc. American I am serv d beverages no meals and no movies. Getting ridiculous"
Pros: "Crew was great..."
Cons: "Nothing really off...just wish there were outlets for recharging devices. Thanks!"
Cons: "The food choices were terrible"
Pros: "Nothing"
Cons: "Our bags were lost going to Rome for a wedding and our cloths were in the bags for the brides father and sister bridesmade. No updates and the have my phone number and email address. You would think it was 1968 or something! Unacceptable in this day and age of communication! The wedding is in 48 hours and can't find our bags? All this was explained to the airline in Rome the baggage handlers etc. etc. still nothing. Absolutely amazing and disappointing!"
Pros: "Not much"
Cons: "Passengers brought hot food on board at Dallas. McDonalds and KFC odours were overwhelming for first 30 minutes."
Pros: "Direct flight from desired origin to destination Boarding by zones"
Cons: "Uncomfortable, small, seat space with inadequate legroom. Lack of personal entertainment options. Paid extra for earlier boarding group which only benefited me by about 5 people. (NOT WORTH IT!) Lack of complimentary food options. (Pay for everything)"
Pros: "Everything was perfect"
Cons: "Not enough snow in salt lake"
Pros: "Left close to time and arrived early"
Cons: "Wifi was offered, but could not get it connected."
Cons: "The delay in Columbus caused me to miss my connection and have to fly into LAX instead of LGB."
Pros: "Old plane. No entertaining in seats for a 10 hour flight. Awful."
Pros: "The movie selection was great, the movie player barely worked."
Cons: "The movie player/touch screen barely worked. The food is terrible."
Pros: "Quiet clean bathroom good layover time"
Pros: "enjoyed the movie selection, liked the old and new movie selections and as the flight was long watched 4 different movies."
Cons: "Paying for alcohol other than wine and beer, seemed petty to pay $8 for a tiny serving of vodka"
Pros: "Always we have a good experience"
Cons: "Plane interior was really dirty"
Pros: "I could not sleep comfortably at all. I have slept on airline beds that were extremely comfortable. This seat left me having to shift constantly to avoid discomfort. I also found the crew to be disorganized."
Cons: "5 hr delay"
Pros: "Friendly crew."
Pros: "Immediately after I finished with the check in agent, two men flashed police badges, grabbed my bags, and took me to a sketchy back room upstairs and absolutely tore apart my bags. While my bags were being searched they peppered me with questions. It lasted about 20 minutes and it was extraordinaryly stressful because they didn't seem to care if I was going to miss my flight. Normally, i wouldn't blame the airline for this, but another lady who was similarly harassed said that when she asked someone they said that if you're traveling alone and booked online, you got flagged for this extra screening. (A young German man was also dragged to the back room... we were all very non-Andean looking). That is ridiculous criteria to prevent anything- terrorism or drug smuggling! I would think the airline/police could come up with better criteria. Also, there was no drug sniffing dog and they didn't even have me turn on my gigantic camera... which I have had to do in the past to demonstrate that it was functional. Horrible."
Pros: "Quiet. Overnight."
Cons: "no meal, no internet."
Cons: "They did not check the toilets before we left so we were diverted to St. Louis and I arrived in charlotte 3 hours late"
Pros: "Staff was pleasant and efficient. Schedules met my needs."
Cons: "Seats on smaller planes were very tight!!! It's not just your butt in the seat but where do you put your elbows?!?!?!?"
Cons: "Flight was delayed, missed my connection and was told I would have to spend the night in Philly."
Pros: "The boarding agent in Jacksonville, FL was a spirited, beautiful woman. She had everyone in the terminal cheer all the soldiers on our flight. And was very helpful to me getting a seat closer to the door as I was having horrible spasms in my back. She is what AMERICAN Airlines should be to all customers. Gate B47 on 9/30."
Pros: "Non-stop and comfort"
Cons: "No snacks at all :("
Pros: "Service"
Cons: "Everything was perfect"
Pros: "I was automatically rebooked into the next flight."
Cons: "The customer assistance rep at PHL had a terrible attitude. She was very short in her responses, and seemed annoyed at the fact I needed help, getting my new ticket indicating I had a lap infant, as it was in my reservation. Ultimately, I had to report I had an infant with me at the flight gate, even though this was my second flight with AA that day."
Pros: "Crew was nice including those helping with boarding. Smooth ride."
Cons: "Limited snack options."
Pros: "As usual, the staff at Ithaca airport were warm, friendly, and welcoming. It can be a shock if you're not used to it, be warned!"
Pros: "Boarding was smooth. Landing was smooth"
Cons: "The power outlets didnt work."
Cons: "Delayed flight"
Pros: "Seat was small but comfortable. Everything went smoothly."
Cons: "United, along with American, is a horrible carrier, and the next time it files for bankruptcy, needed to be allowed to remain our of business. The employees don't care about service at all, it's no longer part of their culture."
Cons: "Baggage, late flight, other delays."
Pros: "Departed and arrived on time."
Cons: "Legroom was minimal."
Pros: "Flight was comfortable."
Cons: "Having some luggage crew at Dulles. We waited a long time on the tarmac to get our carryon bags. We had a short time to catch a connecting international flight. We had to run the length of D & C terminals to get to our connecting flight."
Pros: "priority boarding; timeliness"
Pros: "Comfy seats. Good entertainment. Good boarding.....Nice and professional crew."
Cons: "Ice cream was good but I don't like that as a dessert. Too much sugar. I;d rather another healthier option. Yoghurt maybe? If i can be picky, white wine could have been better."
Pros: "Fast and easy check-in. Attentive service. Good food. Great wine. Speedy baggage service."
Cons: "TSA absolutely sucks at LGA. TSA shut down all lanes except Precheck for a crew switch, and I almost missed my flight! Awful. Someone should be fired for causing the delay today. Everyone was angry and stressed out."
Pros: "The flight was fine. Nothing that should have been positive stands out as missing."
Cons: "The first class flight attendant (male) was the worst. No interest in being on the plane, didn't bother to speak clearlybon the announcements. United should pull this person off of flight duty and deal with this person. The second is a terrible parent who let their kid cry the whole flight and afterwards in the jet way. This wasn't an infant had to be 4-5 years old and there was no parenting at all. The kid was old enough to be talked to. If you're kids can't handle flying, you don't get to fly."
Pros: "The quiteness so I could rest."
Pros: "No complaints."
Pros: "Smooth flight"
Cons: "Nothing"
Pros: "I liked that the ground crew did an excellent job in boarding the flight even though it was completely full."
Cons: "I felt it took too long to retrieve luggage in Newark. The onboard food options were overpriced."
Pros: "Better than driving to Chicago. But if you want to get there, best be early!"
Cons: "DTW is a busy airport on a Saturday morning. Even with TSA Pre-check it took an hour to get through security ... but keep us safe!"
Pros: "Ok"
Pros: "I went to go talk to an employee about my flight boarding without me, when an Edwin Rodriguez of EWR New Jersey United Airlines employee started screaming at me. He told me to "wake up" and go run after my flight then while going after my flight he yells at me to come back. He apologized a few minutes later and then proceeds to yell at me again. My flight was canceled and reset for a later time. I have prior medical conditions that Edwin Rodriguez agitated through consistently harassing me at the help desk and am now in distress. I'm being relocated due to active duty military service and this is how you treat military veterans and their families."
Cons: "Edwin Rodriguez of the EWR airport in New Jersey. If I screamed whenever I didn't get my way I'd be arrested. I will never fly United Airlines again because of Edwin Rodriguez."
Cons: "No WiFi"
Pros: "The crew was very swift in resolving the issue and getting us on another aircraft."
Cons: "Hated that we had to unboard for something as simple as radio/printer connection. I had other arrangements at the time I was supposed to land."
Cons: "flight was delayed"
Pros: "The crew was awesome. Very kind, polite and Professional. They made the flight smooth!"
Cons: "Need larger seating arrangements. I'm a little big and it's hard to sit alongside someone the same size or larger. Other than that comment, all was well."
Pros: "They got my vegetarian food order right"
Cons: "Old airplanes both there and back, we had a choice of a few movies on a TV that we couldn't access on demand so you had to start half way through, and the quality was appalling. We were supposedly promised we could stream onto our devices via wifi but this didn't happen"
Pros: "- Call of apology next morning to say my luggage was found and would come in that night"
Cons: "- My luggage did not make the connection into POS - No United staff meeting flight in PoS to take my report of lost luggage"
Pros: "Entertainment was good"
Cons: "Flight delayed for 2.5 hours. Food at airport terminal specific to United ridiculously expensive, particularly for a family, e.g.. $8.50 for French fries, etc."
Pros: "Fact I got home safe."
Cons: "Feeling like we are cattle or sheep and no personal interaction at all. No customer service and everything has a price."
Cons: "Took 3 days to deliver my case. They have daily flights. Very poor."
Pros: "Plane delayed 24 hours. Plane left next day without us and our rescheduled plane was delayed."
Pros: "Everyone was anxious to please"
Cons: "The temperature was warm and at times uncomfortable making us perspire"
Cons: "Airline staff was misleading. When we left Costa Rica hours late and all missed our connections, the staff in San Jose assured us we would be compensated and put up in hotels. This was not the case, and I ended up spending over 30 hours sitting in airports to get from San Jose to Boston, including an entire night in the Houston airport."
Pros: "On time, crew was very friendly"
Pros: "United is very reputable airline with great pilots and safety record. Prior to leaving for Mexico, the plane was examined amd found a 'mechanical issue'. All of the passengers were immediately switched to a different airplane. The safety of the airline and the pocedures used to ensure the craft was 100% was very comforting."
Cons: "I was bothered by the fee to check in 1 bag and the lack of food and ebtertainment upon the return flight from Mexico to Los Angeles. During the entire 4 hour flight, passengers were offered a bag of chips and nothing else, not even for purchase. Thus particular plane didn't have any screen for entertainment. I was most bothered by the baggage fee of $50 ($25 each way ) because the ticket price doesnt reflect an airline that charges for necessary things."
Cons: "Finally surrendered to the delays after 5 hours waiting (enough to drive to Hartford and back) and took an Uber home."
Cons: "The flight got delayed and we were told it was "basically cancelled" so we got on a different flight out for the morning but were told we couldn't get a hotel voucher because we volunteered to get off the flight. Very disappointed, will never fly united again. The flight ended up getting cancelled 5 minutes after we "volunteered" to get a different flight too. Luckily we were able to get onto a different airline who helped us out. United dropped the ball big time."
Pros: "Cold in hallway for manditory carry on check & anxious that I may not make next flight, . Newark to Ft. Myers"
Pros: "Well, my original flight was cancelled due to bad weather, got to spend 2 extra days with my family! Gave up my seat on the last leg of my flight, got a 500$ voucher, put up in a beautiful hotel, w/ a nice meal and transportation. Like winning a sweepstake. Always love United, great airline, great staff."
Cons: "There was nothing i didn't like. Airline of choice, for always!"
Pros: "I arrived safely at my destination."
Cons: "I fully understand that weather and accompanying delays are unpredictable at best. But to be updated every 30 minutes over what turned into a 3 hour wait was frustrating. I appreciated the updates, but I could have done lots of fun things if I'd known the time would end up being 3 hours. Maybe you could work on the accuracy of your delays and how long it will really take. The flight attendants seemed as though they didn't even want to be there."
Pros: "Flight was short and pilot and crew were trying to help those with connecting flight. Passengers were also nice and civilized and allowed those with connections to deboard first."
Cons: "1 hour delay due to another plane in our way that wasn't moving. Also would have been nice to have water or beverages offered to us during the 1 hour wait on board."
Pros: "All was normal. So fine."
Cons: "The delay. Sick passenger and icy wings. None the fault of United"
Pros: "Patient flight crew"
Cons: "Waited for CFO for 20 min past departure time and there were 3 CFO onboard in general seating"
Pros: "Flight was 30 minutes early"
Cons: "Fully booked plane"
Pros: "The staff was friendly"
Pros: "I had to get my luggage in Frankfurt and was almost denied access to it in the airport because the airlines don't have agreement together."
Cons: "Luggage transfer"
Pros: "My flight was canceled. The service for trying to get it rescheduled was horrible."
Cons: "Had to make 6 phone calls with an average hold time of 15 min before I even some to anyone each time I called."
Pros: "Everything except the delay"
Cons: "Flight was delayed with little communication or reassurance. When I had to rebook my connection, the counter was woefully understaffed and they were not equipped with new enough computers to quickly address my problem."
Cons: "The seats are the most uncomfortable we have experienced."
Pros: "Quick loading and easy flight"
Cons: "Little cramped on the smaller plane."
Pros: "Newer aircraft."
Cons: "Chaotic self-service check in at IAD, shifting airline responsibilities (like attaching baggage tags), to passengers; boarding extremely slow; new seats uncomfortable, with seriously reduced storage in seat-back; to watch movies you have to pay for DirectTV. A race to the bottom on service in all respects."
Pros: "online wifi."
Cons: "I was a little disappointed that I was unable to finish my movie on the first flight. And when I tried to finish it on the connecting flight, my movie was not among those listed. :("
Pros: "The flight was smooth. And the wine was good."
Cons: "I paid for 2 round trip tickets and because my son was not there for the first leg, they resold the seat. So they got my money and the other person's money for the same seat. I wanted both seats and paid for both seats. It is theft and should not be allowed. The flight attendant was extremely rude and dismissive. It is a poor practice. You could have at least asked first before rebooking the seat. At least have offered compensation or something. I probably would have said yes Anyway. It's the principle of the process being wrong to the consumer which only benefits the corporation."
Read more about American Airlines
Safety measures for airlines flying from Ithaca to Cape Town
Airlines flying from Ithaca to Cape Town have enacted additional safety measures and adjusted policies to better accommodate travellers. Policies vary by airline.
Heightened sanitation
Daily cleaning, installation of cabin HEPA filters on flights from Ithaca to Cape Town
Mandatory masks
Masks required on board, masks provided on flights from Ithaca to Cape Town
Social distancing seating
Middle seats unavailable to book on flights from Ithaca to Cape Town
Pre-flight testing
Testing for antibodies, testing for symptoms for flights from Ithaca to Cape Town
Book cheap flights from Ithaca to Cape Town
Recent return flight deals
Search by stops
Search by airline
Search by price
Ithaca - Cape Town Flights