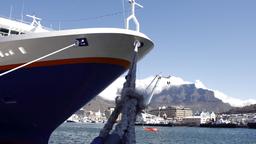 ELM - CPT
Find cheap flights from Elmira to Cape Town
Search hundreds of travel sites at once for deals on flights to Cape Town
FAQs for booking flights from Elmira to Cape Town
How long does a flight from Elmira to Cape Town take?
Which airlines provide the cheapest flights from Elmira to Cape Town?
Which airports will I be using when flying from Elmira to Cape Town?
How does KAYAK find such low prices on flights from Elmira to Cape Town?
How does KAYAK's flight Price Forecast tool help me choose the right time to buy my flight ticket from Elmira to Cape Town?
What is the Hacker Fare option on flights from Elmira to Cape Town?
What is KAYAK's "flexible dates" feature and why should I care when looking for a flight from Elmira to Cape Town?
Top airlines flying Elmira Corning-Elmira to Cape Town Intl
Scores according to KAYAK customer reviews
7,9
Delta
Overall score based on 29 266 reviews
Cons: "Slat Lake is not good for mobility challenged people."
Cons: "My sister's checked in luggage was in poor shape when we got it in Albany. We noticed an outside compartment was unzipped. So we checked to see if anything was missing and a souvenir from Mexico was gone. Then we realized a zipper was missing from the luggage and then decided to check all the other compartments and realized her bag of jewelry was gone. The woman at baggage services in Albany told us Delta is not responsible for lost belongings. Also tried to tell us theft is not an issue because there are cameras everywhere. Well you are telling someone that is missing a bag of jewelry that theft is not a problem. Also, there may be cameras everywhere but I doubt anyone is going to review those cameras to see what happened. I will never fly Delta again."
Pros: "Quick boarding process and take off. Flight was slightly late but the staff expedited boarding and take off. Staff is friendly. Service was great. Beverage service was great. Baggage was quickly at baggage claim."
Cons: "Even though its a short flight better food options for First Class would be appreciated."
Pros: "Missed connecting flight because of late plane."
Cons: "To be in the plane instead of being placed on standby."
Pros: "Crew from GNV to ATL was very pleasant."
Cons: "On time departure to ensure that I was able to catch connecting flight instead of missing it and being placed stand by on the next available flight."
Cons: "Seat wasn't comfortable"
Pros: "Everything!"
Cons: "Remain awesome!"
Pros: "Great entertainment"
Cons: "We just boarded pretty late for apparently no reason"
Pros: "Everything was good starting with boarding to disembarking airplane. Crew was respectful and the airplane seemed to be clean in general. I'm flight entertainment is excellent and made the flight seem a lot shorter."
Cons: "Boarding pass has specific alphabet zones but boarding was done via cabin number which was slightly confusing. I didn't realize that zone E is part of cabin 2. I think more clear instructions should be given."
Pros: "I liked having the entertainment system on the Minneapolis to Atlanta flight. I was able to watch the football game which made the time go by more quickly. The crew was excellent and provided good service even though I did not have any food or drinks."
Cons: "I am always dismayed by how long it takes to get passengers on the plane. Once on the plane, it also takes too much time to get passengers seated. Passengers continue to bring luggage which takes up too much space in the overhead bins and have more items than permitted. I do not bring luggage on board because it is too hard to find space and it holds up the boarding process."
Pros: "Crew were helpful and cheerful."
Cons: "Flight on time! Missed connections. In hotel overnight. Missed the event I was travelling to attend!"
Cons: "If you can get it he people at the desk to stop making announcements while there are announcements being made over the airport PA system that would be great. Especially when the person chosen to speak has a heavy accent and it's competing with other announcements. My over 50 ears can't make it out."
Pros: "The flight was on time, with no unanticipated problems."
Cons: "Traveling first class in the CRJ commuter planes is really just coach as it was 15 years ago."
Pros: "the young man who was our flight attendant was just terrible. He could care less about his job. Name I think was Nathan."
Cons: "First class seats were too close together. It was very difficult to get out of you seat into the aisle. Food was not what it should have been for 1st class There was no wall between 1st class and coach giving little privacy when I worked my laptop. it was in direct view of the middle seat in coach"
Pros: "you were on time !!"
Cons: "space between seats !!!"
Pros: "The crew really kept us updated on the many delays."
Cons: "There were SO many delays and they kept changing. At one point we got on and off the plane."
Pros: "The food was improved and the seat was comfortable."
Pros: "Insane turbulence with no explanation of cause. Also, the jack for my earphones did not function properly."
Cons: "Insane turbulence with no explanation of cause. Also, the jack for my earphones did not function properly."
Pros: "Better than average entertainment system for domestic flights."
Cons: "Boarding done against logic: my seat was in the last 5 rows of the cabin and I was scheduled to board in the final group. When I got to my seat the first 30 rows were nearly fully, but the back of the plane was half empty. The whole time the gate agent was urging passengers to move faster through the aisle, but Delta should really rethink its boarding strategy. It shouldn't take 40 minutes to board a 757."
Pros: "Good food, excellent service"
Cons: "Seats did not have enough storage."
Pros: "Ended up with earlyish boarding and exit row legroom."
Cons: "Online check-in was an ultimately unsuccessful confusing nightmare. Having either a codeshare flight or a passenger with a new passport would probably have been enough to break the online check-in system, and we had both. Straightened out in the airport, but required waiting in a long line where late arrivals for flights an bhour before ours were given priority. Frustrating not to have a seat assignment until boarding had already begin (would have gone SWA if we wanted that mess)."
Pros: "gate agents were friendly and efficient boarding. FA were fine and quickly served beverages and reurned two more times offering snacks and more drinks. comfort class seats were comfortable. all in all perfectly fine"
Cons: "i was not able to use my RU cert even after applying it over one month before and having diamond status.... makes me think why bother with status"
Pros: "Great service."
Cons: "No power outlets. No WiFi. Limited movie selection."
Pros: "It's a rather short flight. We grabbed 12A and 12B (should've gone for 10A and 10B when the choice was there) as knees started to hurt. Fine SLC lounge one is fine (mac-and-cheese, chicken, Baileys behind the bar, etc.) to make you happy prior to departure."
Cons: "No food, snacks are okay though so this is a wash considering it was a short flight. Sky priority bagging ... doesn't matter. We saw several other bags get unloaded along with ours. No Delta lounge at the destination (RNO)"
Cons: "Z"
Pros: "Over all everything specially we got in earlier than expected"
Pros: "Crew member Lori was exceptional. Great detail to safety and customer service!"
Pros: "Nice flight attendant. The woman who checked in my dog and my bag was really nice too. On time, efficient, and clean."
Pros: "The initial boarding process was quick, smooth flight"
Cons: "I've never had a flight wait over 30 minutes past departure got other people to make a connection and get on to this flight. Seems beyond normal and wrong to those that were there in time and on the flight to support an on time departure"
Pros: "Crew Entertainment Service"
Cons: "Boarding on most airlines is a bit chaotic they always call out zones and often they aren't listed on your printed ticket otherwise was ok"
Pros: "The crew was very nice, professional and overall excellent."
Cons: "I don't care for the MD planes."
Pros: "Service was exceptional, flights were on time and in some case, early, and communication throughout was clear!"
Pros: "I love Delta. The crew members were very safe, courteous, and efficient."
Cons: "N/a"
Cons: "No power to charge"
Pros: "Everything"
Cons: "Not enough entertainment choices"
Pros: "I was able to do my check in and seat picking fast with no problem"
Cons: "A lot of the airport employees and staff negative and Grouchi mean attitude but does not take away nothing with the airline company staff very helpful and positive people"
Pros: "Repair took just under an hour which I think is very good considering the paperwork that is involved. We were informed and everyone on the plane seemed to understand so the handling of the event must have been exceptional..."
Cons: "we took off 45 minutes late, business trip, but a slack day prepping for tomorrow, so still no big deal. Besides we picked up an hour by the time zone change. Im good!"
Cons: "The WORST experience of my life. My flight was delayed 12 hours overnight due to "weather" and since it was reportedly because of uncontrollable weather delta didn't have to do anything for me so I slept in the JFK airport overnight, they wouldn't even give a $59 pass to their sky miles club for the afternoon. It felt like an easy excuse so they wouldn't have to do anything since there were other airlines still flying out of JFK and to go CLE before my rescheduled flight which makes me believe it wasn't all weather. Since the flight was delayed 12 hours instead of being cancelled they wouldn't let me switch to a different airline either. Then, in the morning when it was rescheduled to it was again delayed because they first couldn't find a captain and then couldn't find a fort mate. We finally took off and arrived in Cleveland only to wait another 30 minutes for a gate and a ground crew that they couldn't find. I will never fly delta again."
Pros: "Loved it all. That's good advice above :)"
Cons: "It was a blast!"
Cons: "I had to take different flights due to the delays."
Pros: "Food and choice of entertainment was excellent."
Cons: "Was stuck with the middle seat so I knew what I was in for."
Pros: "I liked the in-flight entertainment and the crew was very pleasant"
Cons: "The seats are awful. If you're 6 ft or taller, your legs barely fit if at all. Boarding is ridiculous."
Cons: "Boarding took too long - full plane and double seat booking changed 10 minutes early estimate to 20 minutes late"
Cons: "Seats too close - I'm not that tall and my knees were jammed against the seat in front of me."
Pros: "As expecred."
Cons: "Chaotic boarding process."
Pros: "Everything went fast and smooth."
Cons: "Thought Comfort Plus had in-seat charging ports, but neither leg of our flight did (A320, RJ900)"
Cons: "Seats don't have wings to rest your head on. The distance to the seat in front of me was of course way too small making it nearly impossible to use my computer."
Pros: "Delta always has good customer service"
Cons: "Amenities on smaller flights are generally less enjoyable; still did a good job, though."
Pros: "Food was great, movie selection too. Everything was great except for I couldn't really get comfortable to sleep"
Cons: "Not sure how to make the seats more comfortable. I have some back issues though. However, some of my travel companions slept right through the flight."
Pros: "The crew is excellent but the seats are not comfortable enough. There should be a way to balance money and comfort,not just placing people in seats they do not fit into"
Cons: "Nothing,just the seats. Cleanliness was perfect"
Cons: "Klm is the best, even on a 40min they served small breakfast."
Pros: "The crew was very kind"
Pros: "Nice crew, good food."
Cons: "Both bathroom were not working in business class area."
Pros: "Crew good and seat OK but not exceptional for business class"
Cons: "Food was average - main course could have been better. Range of movies ok but not great"
Pros: "The crew tried to be helpful but were equally frustrated with the ground crew."
Cons: "Follow your own policies. Allow people to board (economy plus) with their hand luggage who have followed all the rules and chosen a seat in the front of the plane. My daughter and my KLM approved baggage were taken by the boarding crew while allowing other passengers to go with more than allowed"
Cons: "Half the screens were not working - crew were made aware but nothing was done. Vegetarian choices were poor to non-existent ; I witnessed crew insist to a passenger that there were no vegetarian options! They finally cobbled something together for him but not a pleasant experience"
Cons: "The plane is so old..,"
Pros: "Reasonable space in economy class seats"
Cons: "Staff hurrying us up 40 minutes before departing and threatening to take our bags out of the plane in case we didn't board then. I had to leave my coffee and run."
Pros: "Friendly crew, upgraded seat was worthwhile"
Cons: "More snacks in between meals,"
Pros: "Good beverage service."
Cons: "Over an hour delayj for departure."
Pros: "Crew was ok."
Cons: "Screens need a serious upgrade, my seat didn't recline all the way nor could it be restored to an upright position. Not very comfortable and I paid for a seat upgrade."
Cons: "Delays, took my hand luggage into the hold,"
Cons: "Dozens of high school students screaming and climbing onto seats, crew did not intervene."
Pros: "Food, entertainment and crew was exceptionally friendly."
Cons: "Seats not great for such a long flight."
Pros: "The crew was great! The food was also much better than other airlines. And passing out whole bottles of water was much appreciated."
Pros: "Just the cabin crew being nice"
Cons: "Punctuality KLM is always late"
Pros: "KLM staff is great"
Pros: "Amazing crew"
Pros: "Crew were great, food, entertainment, seat and everything else was great as well."
Pros: "the crew was nice"
Cons: "Seat confort on long flights, leg rooms,"
Pros: "Smooth and faster than expected trip. I felt free to get up and walk around on this long flight. Food was good. I sat in seat with extra leg room for the first time and it was worth it"
Pros: "The flight started with a visit in the recently renovated KLM crown lounge in Amsterdam airport. I liked the various seating options and of course the upstairs bar. The service on board was attentive and efficient, the food options I really liked (especially the Chinese dish) but also the little touches like the nuts & gouda cheese which were served in small porcelain bowls. The seat itself was very comfortable when sitting and the structure gives a lot of privacy. However for couples or friends travelling it's a bit cumbersome to have a conversation even when sitting in seats next to each other. Overall my expectations were fulfilled."
Cons: "This seat is not ideal for sleeping for taller persons (I'm 185cm tall) as the space to put the feet is very narrow and it's uncomfortable when lying on the back (as one cannot put them in the natural resting position). Cabin temperature could have been a bit lower for my taste. Crew needs better training with regards to transfer procedure in Chengdu."
Pros: "Everything OK"
Pros: "Friendly staff"
Cons: "Leg room"
Pros: "Flying with KLM is a pleasure"
Pros: "Good selection of movies."
Cons: "Very small seats with no leg room and very little room on either side. The food was bad - even when compared to other airplane food. Plane is kept too warm."
Pros: "Everything excellent. Comfortable seats in business."
Cons: "Our two hour connection in Paris became 30 minutes because Air France was late in leaving Washington. So our luggage didn't make to to KLM to Amsterdam. My poor rating was because the luggage handling was really poor. Lots of flights from Paris to Amsterdam (almost hourly), but my bag showed up 12 hours later. My wife's bag took 36 hours. And yes, we checked in together. There were lots of confusing messages"
Cons: "Our total flight time was about 17 hours - MAD- AMS-LAX. My husband and I both have an internationally approved carry on luggages with us. When we checked in - they asked us to both check in our carry on luggage. The reason why is because they said they don't think they have enough space for our carry ons. I told the crew member checking us in that other people that was checking in with the same hand carry size luggage with us had no problems taking it with them. For being about to be on a 17 HOUR FLIGHT we should be ALLOWED to have our carry ons with us! We take carry ons for that reason! I had to argue and prove my case to the crew member to atleast keep 1 carry on with us. I thought that was an UNACCEPTABLE reason for us to check in a carry on luggage when we had a 17 hour travel time ahead of us. Not a happy costumer here."
Pros: "The crew were hardworking, responsive, conscientious and friendly"
Cons: "Really poor entertainment choices esp compared to my inbound AirFrance flight. Boarding was pretty disorganized and late."
Pros: ".Very much on time with pleasant service."
Cons: "Can nit find much fault fir a short run!"
Cons: "Bit cramped for space"
Pros: "Decent seat size. Sorta slept the whole flight."
Pros: "Comfortable seats. Warm plane with happy staff."
Cons: "Maybe a second sandwich option for food, not everyone likes cheese."
Pros: "Flight was lovely, crew were friendly and very helpful and food was delicious!! We travelled with assistance for mum and it was excellent and we were kept updated all through the flight."
Pros: "Excellent experience with the cabin crew."
Cons: "Seats on the 777 were too narrow. This 777 had a 3-4-3 seating arraignment, it would have been better with a 3-3-3, similar to a 787 configuration. With the current layout, even with an aisle seat, I was sitting in the aisle. And I am not a large person! The flight was full, so use the 787 and two daily non-stops. For a twelve hour flight, the food was only Okay, could have been better and with a better selection. Meal timing was poor."
Cons: "The Guy who had an accident when boarding causing a delay. Also I didn't like the wait fir checking as passengers with children went before business class and should be after."
Cons: "Old airplane with not really comfy seats. No outlets for charging devices. Very old entertainment screen."
Pros: "From pre-boarding, to boarding, to the food, and the attentiveness, everything was top notch! The cleanliness of the plane was only topped by the friendliness of the crew."
Cons: "The flight was marked at almost 11hrs but ended up being only 9...not a negative other than it meant not spending as much time on board!"
Pros: "Staff at Schipol airport were lovely and very helpful. Cabin crew were friendly and efficient. On board snack was nice."
Cons: "Elbow room is a little bit awkward and I didn't get to sit next to my fiance WE will still definitely recommend KLM though!"
Pros: "Great smooth flight staff was pleasant and the overall experience was fantastic."
Pros: "A nice short flight"
Cons: "We had booked business on our flight to Milan, and it was extremely disappointing that on this sector they put us on the last seat in the back of the plane. There were plent of seats on this flight that had extended legroom. A bit of a mystery, why Westjet elected to put usin the last seats on the plane?"
Pros: "There was no flight! So it's one thing that you have to cancel the flight because of fog; but rebooking us the next day on a flight through New York that doesn't exist, was way below the standard of care I would expect from any airline. Apparently, the NY to LAX flight that KLM booked us on, was only one leg of the flight to Sydney Australia; and according to some airline agreement, only Australian nationals are permitted to take that flight! Running around at JFK from terminal four, to terminal seven, to terminal eight, back to terminal four, to get a flight out, was a bit much considering how tired we were – not to mention hungry, since KLM neglected to provide the kosher meals we had requested with plenty of time – BOTH going to and returning from Europe."
Cons: "Flight was delayed 4 hours. was not able to make connecting flight in Amsterdam. No flights from Amsterdam to final destination in the US. Lost one full day. Had to stay overnight. What a cluster mess. Will never fly with KLM airlines and would not recommend. Will spend a little extra money and fly on other airlines......very poor, disorganized, and horrendous flight experience. Buyer beware."
Pros: "Delays and no proper customer service."
Pros: "Leg room. Smiles of the cabin crew."
Cons: "Not enough selection of Electronic Dance Music. Lol!"
Cons: "Taking off late caused me stress because I had transferring flight within less than two hours in transit originally. So we arrived later about 50 minutes so I had to manage my situation and find my next gate and be on time. And an other thing that I disliked was that I was allowed to have only one baggage which was very unusual for international flight between two countenances. And the crew was not polite enough so she made fun of my Cary-on. In short, I expected more from KLM which is famous for them being "Royal" but not acting as one of them."
Pros: "crew"
Cons: "food"
Read more about Delta
Safety measures for airlines flying from Elmira to Cape Town
Airlines flying from Elmira to Cape Town have enacted additional safety measures and adjusted policies to better accommodate travellers. Policies vary by airline.
Heightened sanitation
Daily cleaning, installation of cabin HEPA filters on flights from Elmira to Cape Town
Mandatory masks
Masks required on board, masks provided on flights from Elmira to Cape Town
Social distancing seating
Middle seats unavailable to book on flights from Elmira to Cape Town
Pre-flight testing
Testing for antibodies, testing for symptoms for flights from Elmira to Cape Town
Book cheap flights from Elmira to Cape Town
Elmira - Cape Town Flights