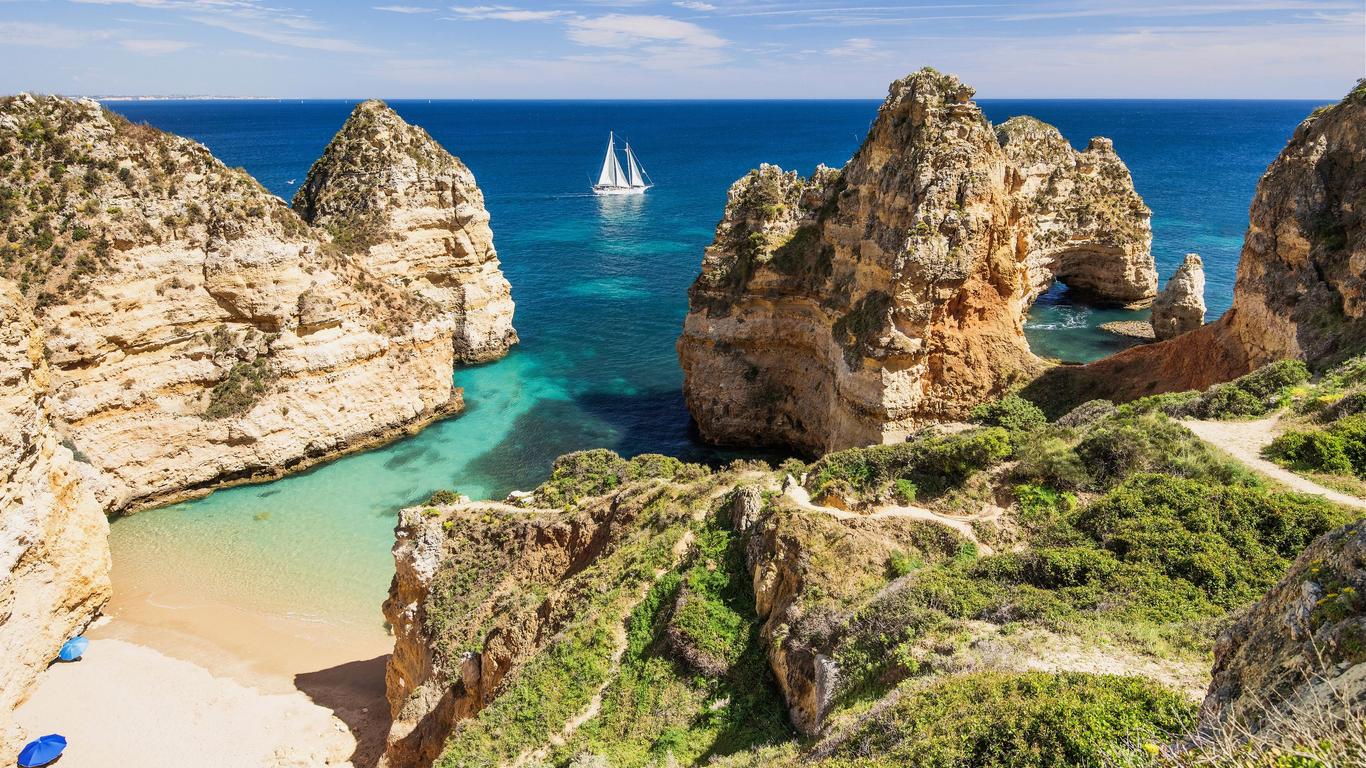 Latest Algarve Hotel Deals
The Algarve is a great holiday destination throughout the year, thanks to its warm climate, but you will find that it gets exceptionally busy during the school holidays. During this time, hotel bookings will be harder to obtain and travel will be even more chaotic; so, if you can, try to book your Algarve hotel during school term time.
If you are travelling with kids, then you might want to stay at a hotel that is close to some children's entertainment. For instance, you could look to stay at a hotel such as Hotel Quarteira Sol, which is around an 8min drive from the popular water park Aquashow Park – Water Park.
For those travellers that are staying in the Algarve during the summer, you should be aware that the "Day of Portugal" is on the 10th of June every year. This is a well-celebrated occasion and a national holiday. As a result, lots of people will be travelling around the country to see family, and it is likely that hotel prices will be more expensive and that rooms will have less availability. You should therefore avoid this date or try to book your hotel room as far in advance as possible.
The Algarve is a glamorous location, which can be made even more so with the addition of a hotel spa. If you are looking for some luxury such as this, then you should search in a location such as Portimao. You could, for example, stay at Bela Vista Hotel and Spa, which has a sauna, spa and massage room for you to enjoy.
What Algarve hotel guests are talking about