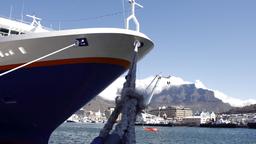 Find cheap flights from South Carolina to Cape Town
Search hundreds of travel sites at once for deals on flights to Cape Town
FAQs for booking flights from South Carolina to Cape Town
How does KAYAK find such low prices on flights from South Carolina to Cape Town?
How does KAYAK's flight Price Forecast tool help me choose the right time to buy my flight ticket from South Carolina to Cape Town?
What is the Hacker Fare option on flights from South Carolina to Cape Town?
What is KAYAK's "flexible dates" feature and why should I care when looking for a flight from South Carolina to Cape Town?
Top airlines flying South Carolina to Cape Town Intl
Scores according to KAYAK customer reviews
7,3
British Airways
Overall score based on 22 873 reviews
Cons: "The outward flight was rerouted to a different airport, and the return flight was delayed by more than an hour. Not even a glass of water free of charge."
Pros: "It was very comfortable."
Cons: "If my actual flight hadn't gotten cancelled. Also my tv didn't latch, so it rattled a lot and when the people talked on the speaker, if you were plugged in, im pretty sure it would cause hearing damage...."
Pros: "The crew."
Cons: "The aircraft: too old! No charging ports, entertainment system horrible. The food was not super."
Pros: "Nothing"
Cons: "Really old plane with uncomfortable seats and really bad in flight options. The air conditioning was also broken so the entire flight felt hot and muggy, this is on a 12 hour flight!!"
Pros: "Smooth flight without event. On time landing. Efficient deplaning."
Cons: "Newer plane. Seats , entertainment, cabin crew."
Cons: "The temperature in the cabin was unbearably hot"
Pros: "Flight was on time."
Cons: "Not applicable."
Cons: "Only one round of drinks served?"
Cons: "Flight from heathrow to Manchester stopped it being excellent alll round as flight delayed over an hour"
Cons: "Baggage delayed on arrival"
Pros: "Polite crew"
Cons: "The food, inflight entertainment. Our flight was delayed by over an hour."
Cons: "not ONE single smile !!!!"
Pros: "Efficient boarding, friendly staff"
Cons: "Very poor movie choice and poor quality screen"
Pros: "We pushed back from the gate about 24 minutes late and arrived at our destination about 38 minutes late. The four-course dinner (Chicken Tikka Masala or Penne Pasta) was good for airline food. The crew was friendly and professional."
Cons: "No USB power ports by the seats."
Pros: "Lots of room, drinks and snacks friendly crew"
Cons: "Heathrow Airport is a nightmare"
Cons: "Seat in row ahead was broken, causing it to recline too far and not correctly return upright"
Cons: "I would have appreciated knowing ahead of time that 1) I was seated at the emergency exit, 2) that as a result, I would not be allowed to have my carry-on at my seat. Communication would have been appreciated."
Pros: "Polite and funny crew"
Cons: "Snacks and drinks for money"
Pros: "Nating"
Cons: "Nating"
Pros: "Nothing"
Cons: "3 canceled flights and lost luggage.... bad communication by employers and absolutely no help ... we were sent all over the airport several times to the wrong places and felt that no body cared in this process .... I would like compensation and something to make this right ... we also lost our upgraded seats I lpaid for and the vegan meals we ordered in advance"
Pros: "The Crew were great"
Cons: "Boarding could have been more efficient"
Pros: "The steward was nice."
Cons: "I had to run to the gate during my connection in London. The plane had landed late. British airlines left my suitcase and didnt tell me until i arrived in NY"
Pros: "Nothing to special comparing with other first class"
Cons: "Boarding process was very late, they made us wait in the cold for 10 min before letting us in the plane. The staff was professional but not too friendly and the place is old. When I purchased the ticket it said it was a airbus A380"
Pros: "Staff are friendly, accomodating for an unaccompanied child with me, upgraded me and helped to support the extra baggage needs"
Cons: "Old, dirty planes with bad enterainment systems and mediocre food and drink offerings. With the price of a ticket more than Emirates, KLM and other airlines, always really suprised the overall crappy hardware, infrastructure on planes etc. When can we get a decent plane to fly the long haul flights. And an actual entertainment system like to competitors?"
Pros: "Not much"
Cons: "There was an abusive passenger sitting behind me that kicked my chair the entire flight. They were angry that they didn't have more space and that I wanted to have my seat back. I offered to put it up during meal times to make sure they had enough space but that wasn't good enough. The crew knew what was happening and tried to get the other passenger to stop but the passenger persisted. The crew refused to upgrade me even though I had paid for an aisle seat and there were no other aisle seats available for me to move to. I find this service unacceptable. I probably won't be willing to fly BA again as they obviously care more about money than ensuring their customers are comfortable."
Pros: "everything else was fine"
Cons: "Food was not complementary"
Cons: "The flight was cancelled, it was very difficult for me to do all rearrangements."
Pros: "The crew was amazing."
Cons: "Nothing"
Cons: "No wifi on a +11hr flight TV Screen looks horrible. Too old. Didn't even watch any movie on it. got downgraded from First Class to Business Class because the airline oversold first classs. Shouldn't happen."
Cons: "My suitcase got stuck in London, now I have to chase it..."
Cons: "got to the check-i counter and didn;t realize my ticket didn't include a checked bag. Was charged 65 pounds.---a bit high in my opinion. The disclosure was not at all prominent. Was surprised and disappointed at the price. Also, was never served water during the overnight flight. Am accustomed to flight attendants coming through the cabin a couple of times with water."
Pros: "The staff"
Cons: "The food, the seats were old and cramped and i could feel every movement from the ppl behind and actually got shouted at by the man in front of me because i put my water bottle in the pouch in my seat. He thought i was punching the seat. inflight entertainment was brutal, limited selection of movies and bad ones at that. The screen was old and pixelated..... Food was bland and not edible. It was a red eye and we were not given eye masks, toothbrushes or ear buds. Horrble experience ill never fly BA again"
Pros: "Was notified many times about flight delay, but was on time. Ground personnel very congenial!"
Cons: "Seats very uncomfortable, food and coffee almost inedible! Layover in Heathrow nearly killed me after overnight flight (5 hrs. of chaotically organized airport). Unhelpful and unnecessarily officious personnel in Heathrow."
Pros: "Very clean jet and friendly crew"
Cons: "No entertainment or complimentary meals"
Pros: "Pleasant helpful staff, comfortable, clean seat, good food."
Cons: "Having to pay TWICE for extra item of luggage!! Some delay with boarding"
Pros: "the flight was very comfortable and we had a very pleasant flight. The food was very tasty, and all in all the flight was very high standard."
Cons: "there was some air hosts strike so service was slower than expected, but all in all the crew was able to attend everybody's needs. landing was a bit rougher than usual."
Pros: "What a different experience in relation to last week!"
Pros: "Pleasant check in process. Long layover tags put on our checked bags On time"
Pros: "Wonderful customer service and hot meal was a lovely treat!!"
Cons: "No direct communication. Really bad"
Pros: "No complimentary food or drink London to Paris"
Cons: "Heathrow connection process almost caused me to miss my flight, despite having 2 hours between connections. Security officer at Heathrow was very unprofessional, and took a great pleasure in delaying my processing through the security line. Specifically, I did not remove a PHONE BATTERY CHARGER from my carry-on for screening, so he proceeded to dump out the whole backpack contents, and then purposefully was very slow about putting things back in one by one.As an active duty police officer I understand the need for security and follow all the regulations and instructions to the best of my abilities. However in this case the security officer went out of his way to make the process as slow as he could. Very bad, stressful experience traveling on BA with connection at Heathrow."
Pros: "The food was excellent and the flight staff was very accommodating."
Cons: "No wireless internet or USB/Power plugs to charge my devices on the plane."
Cons: "Tiny area for feet at window seat. Overhead compartment smaller than usual."
Pros: "Crew were friendly"
Cons: "Noise level when people were trying to sleep; seats not too comfortable"
Pros: "Extra leg room in premium economy"
Cons: "Service poor relative to global peers, food mediocre, entertainment system totally outdated"
Pros: "This was a Boeing 777. Really comfortable, with plenty of leg room, even in coach.. The crew was so polite and helpful. We loved 'em.."
Pros: "nothing"
Cons: "Was not able to check in through to Cape Town, only JNB. When arrived in JNB, British Airways flight was not clearly identifiable from ticket (no flight number). Then the flight was delayed, and plane was old! Horrible experience"
Pros: "Nothing"
Cons: "The whole trip."
Pros: "On time take off and the fact that we arrived alive."
Cons: "Hot meals and inflight entertainment. No even drinks were served."
Pros: "Nothing. Literally nothing."
Cons: "EVERYTHING!! Packed like sardines with ZERO distancing for a four hour flight. Flight attendants were horrible and did nothing to mandate mask wearing. Literally watched a guy sleep nearly the entire flight with his mask off and the FA walked by him multiple times without saying anything. Will never fly with American after their abysmal attempt to keep us safe. I did not feel safe for a second on that horrendous flight. Definitely getting a COVID test and I will know where I got it from if I test positive. Also the seats are uncomfortable and it was a very bumpy flight (I understand that part cannot be avoided). I don't understand how you cancel flights and bump people to other flights only for them to be SUPER packed. I thought at the rate of cases rising airlines should be doing a better job at taking safety precautions. Not American. Why do they think it's a safe idea at this time to have my wife and I packed in with a total stranger for four hours? No social distancing whatsoever! Overall I cannot say a single good thing about this flight. Worst in my entire life"
Cons: "Flight attendant was very aggressive and confrontational."
Pros: "On time flight, entertainment and food options."
Cons: "Uncomfortable seats."
Pros: "Easy boarding. Crew was friendly."
Cons: "Both the to and return flights, I was never able to get their entertainment to work on my iPhone. The website fails to load in the browser even though I'm on their in flight WiFi and following instructions specifically"
Pros: "Nothing"
Cons: "Opportunity to buy food on a 3.5 hour flight. Pretzels just doesn't cut it on a 'dinner time' flight."
Cons: "No entertainment system, tight seats"
Pros: "Arrived alive."
Cons: "Literally everything. Plane was super dirty upon boarding amongst other typical AA complaints."
Cons: "It's a long time in an ever smaller seat"
Pros: "Great Crew"
Cons: "More room"
Cons: "Full flight, but exceeded expectations"
Pros: "The seat and entertainment were good!"
Cons: "The female flight attendant in business had a serious attitude problem! She made us feel that she was doing us a favor! My wife never received her coffee or her silverware. I had to ask the male flight attendant who was very courteous."
Cons: "Your staff needs to utilize better communication. I scheduled the first flight of the day, and it was delayed. We were stuck on the tarmac for an hour without anyone telling us what was going on. We had to return to the gate to refuel and we left at the time we were suppose to arrive to Charlotte."
Pros: "Much better the typical American cattle class. Qantas actually served real food. Cabin was spacious."
Pros: "Very good service"
Cons: "Ok"
Pros: "Staff were very pleasant and helpful. Having a disability is difficult enough but this team went above and beyond."
Cons: "Reaching Charlotte terminal I was extremely disappointed. The gate attendant seamed to only want to make excuses as to why there was no wheelchair available. (Short staffed) she didn't offer me a seat or apologize for no availability. Costumer service should be number one when you work with people everyday."
Cons: "Mobile boarding passes did not work and required us to go back to the service counter and print the tickets. Luckily we had time but this was a hassle given we were traveling with our 3 year old. The woman at the service desk quickly helped us print the passes but stated the mobile boarding passes tended to not scan. They should have told us to print the passes the first time we were at the counter if they knew the mobile passes tend to not work."
Pros: "When I saw that our BA flight would be operated by AA, I was concerned, given previous poor experiences with American airlines. However, in this case, AA was pretty good, especially the check-in staff at Rome Airport who were excellent. The check-in, boarding and de-boarding processes all went well. Plane was relatively modern, with USB charging ports for phones. Movie selection was good, though the TV selection could be expanded. The food was ok. Seating not bad. All of our luggage, including a child's carseat, was delivered on time and intact. Pleasantly surprised."
Pros: "Landing at my final destination."
Cons: "Over 3 hours of delays. American Airlines needs to get their act together at Chicago O'Hare airport."
Cons: "One bathroom for whole plane for 5.5 hr flight. Enough said."
Pros: "Staff very professional, everything else went as planned. That's all one needs."
Cons: "We had a hard time hearing (clarity of speech) announcements over the intercom at the gate & on the plains (specially when the captain spoke). Nothing life threatening, but wouldn't want to miss something important."
Pros: "They kept on schedule. We"
Cons: "I was not notified of flight changes and until I called the Airline my husband and I were intended to sit far apart. I booked this trip back in Jan. and we were supposed to be across the aisle from each other. We ended up in the last row of seats of both flights. We never knew of the changes until we tried to get boarding passes."
Cons: "Flight was cancelled with no compensation"
Pros: "Comfortable and simple flight"
Pros: "Flight attendant actually seemed to enjoy job even had genuine smile. Made that the most enjoyable flight I've had in awhile"
Pros: "The Crew. Polite, helpful accommodating, SMILING!!!!"
Cons: "Note code share - came on American Airlines Delayed- no explanation- no"apology"- but really not necessary as most of the time - things happen. Food was mediocre. Entertainment system not working."
Pros: "Movie choices"
Cons: "Food"
Pros: "Everyone was very helpful and pleasant."
Cons: "No USB ports"
Pros: "Everything."
Cons: "None."
Cons: "LATE ! ! ! LATE ! ! ! And "AA" has a really good reputation ... so pretty bummed out ... the apologized ... and did what hey could to make the flight more pleasant ... but i'm here for my daughter who's having surgery in the morning and .. it's now 0107 and we should have been here at 2356 ... and we are all tired"
Pros: "Attendants are always friendly; always a peaceful travel event"
Pros: "Delayed flights. Bumped from my first class ticket. No food. Lack of adequate response from AA."
Pros: "Nothing!"
Cons: "I was traveling today with my daughter, who is 6 months pregnant, my 3 1/2 & 18 month old grandsons, my husband & son-in law on an international flight from Chicago to Manchester. I was very disappointed a 757 was used for an international flight! No attempt was made by staff to accomodate our family with a extra seat for the infant, even though there were a large number of rows with empty middle seats (4 of which were directly behind them!) The 1st indication of the beginning of the NIGHTMARE was when the plane arrived in Chicago and overshot the gate, this caused almost an hour delay! (We heard our crew saying "oops" while looking out the window at the plane arriving & then again when they were discussing it would have been faster if the plane had used a different method to get to the gate again.) This was then followed by a mechanical problem with a frozen water valve, requiring us to be de-iced x2! Then we started to taxi out and again had to return because of a hydraulic problem that required repair. I think we were delayed almost 3.5 hours. The crew did bring a round of water during the onground delays, and offered free drinks later in the flight. The icing on the cake was not getting the stroller back at the gate because there were no baggage handlers. I can't tell you how much FUN that was trying to corral a toddler & 3yr old with all our carry-on bags while getting thru customs! Did I mention in our haste to get off that plane we overlooked my daughter's winter maternity coat in the overhead! May be time to switch to the Friendlier Skies of United for our UK travel!"
Pros: "That I made the connection as did my bags"
Cons: "NA"
Pros: "The confort seat, and service"
Pros: "Good in-flight service, comfortable first class seat."
Cons: "Arrival gate was remote from main terminal, requiring a crowded and disorganized wait for a bus to the main terminal and baggage claim. The extremely small overhead storage cabinets of the Canadair required many passengers to check normally acceptably sized carry-on bags after boarding and finding it impossible to fit. Waiting time for retrieving these on the ramp at the destination was excessive."
Pros: "Movies and did not feel squished. Never had so much food service on a flight before."
Cons: "Nothing negative to say."
Pros: "Accommodation of letting me and my kids sit together."
Pros: "The flight was delayed 4 times until we were unable to make our connecting flight. We were sent home to try again tomorrow. Meanwhile other flights AA made their connections. Total bullshit. I suggest they couldn't round up a crew."
Cons: "You are kidding."
Pros: "It was a small plane so I didn't expect much. The attendants were a little disconnected for it being a three hour flight."
Pros: "it was on time and the flight was without incident"
Cons: "the food was terrible, even by airplane standards no personal entertainment system"
Pros: "From boarding to landing evething was perfect. Flight was not overcrowded, so I could lay and sleep comfortable in economy. Crew ok"
Pros: "No food at all."
Cons: "Very old plane. Seats uncomfortable. Miserable. Would never fly them again. This was an American Airlines flight through British Airlines."
Pros: "The access ramp lessen the risk of tripping over I've experienced with the steps in the past."
Cons: "Corny jokes from the male cabin crew don't improve the flight in experience, we're crammed in like cattle and given a LTA meal and coffee."
Pros: "i liked that the flights were right on time."
Cons: "the plane was a bit cramped but I guess there isn't that much room in a plane to begin with."
Pros: "Flight is only an hour so not much to get wrong."
Cons: "We were delayed and I felt like information could have been shared with passengers in a better way."
Pros: "AM staff were helpful and pleasant when I asked questions."
Pros: "Flight Attendant Sullivan added humor and attentiveness to flight"
Pros: "The flight was on time and the crew efficuent"
Cons: "The airplane was cold."
Read more about British Airways
Safety measures for airlines flying from South Carolina to Cape Town
Airlines flying from South Carolina to Cape Town have enacted additional safety measures and adjusted policies to better accommodate travellers. Policies vary by airline.
Heightened sanitation
Daily cleaning, installation of cabin HEPA filters on flights from South Carolina to Cape Town
Mandatory masks
Masks required on board, masks provided on flights from South Carolina to Cape Town
Social distancing seating
Middle seats unavailable to book on flights from South Carolina to Cape Town
Pre-flight testing
Testing for antibodies, testing for symptoms for flights from South Carolina to Cape Town
Book cheap flights from South Carolina to Cape Town
Recent return flight deals
Search by stops
Search by airline
Search by price