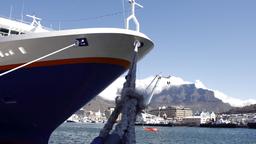 GSP - CPT
Find cheap flights from Greenville to Cape Town
Search hundreds of travel sites at once for deals on flights to Cape Town
FAQs for booking flights from Greenville to Cape Town
How long does a flight from Greenville to Cape Town take?
Which airlines provide the cheapest flights from Greenville to Cape Town?
Which airports will I be using when flying from Greenville to Cape Town?
How does KAYAK find such low prices on flights from Greenville to Cape Town?
How does KAYAK's flight Price Forecast tool help me choose the right time to buy my flight ticket from Greenville to Cape Town?
What is the Hacker Fare option on flights from Greenville to Cape Town?
What is KAYAK's "flexible dates" feature and why should I care when looking for a flight from Greenville to Cape Town?
Top airlines flying Greenville to Cape Town Intl
Scores according to KAYAK customer reviews
7,9
Delta
Overall score based on 29 260 reviews
Cons: "Love delta. Everything was excellent"
Pros: "Crew was great!"
Cons: "Airline was operated by Delta Air. COVID precautions with distancing on board were not followed. Flight was overcrowded- hardly any empty seats between passengers."
Cons: "It was great! Nice job Delta !"
Pros: "Crew was very congenial, upbeat, and accommodating. As there were several rows with no passengers, the crew offered me a seat in an empty row for my comfort and it was most appreciated"
Cons: "Nothing I can think of."
Pros: "We got home safely! The crew was great and generally cheerful despite less than great conditions."
Cons: "Lots of delays due to weather, which I get. The plane was small and old and stuffy with too close seats."
Pros: "There was plenty of space under the seat in front of me for my personal items."
Cons: "There was an issue with a part on the plane so the flight was delayed so it could get fixed before takeoff. That is not a big deal, I'd rather it be safe than on time. But the way crew and staff handled it was pretty unprofessional. No one seemed to know what was going on or what to do."
Pros: "Arrived almost an hour early, friendly and courteous service, smooth takeoff and landing."
Cons: "More efficient boarding process. Only 2 lines one short line for priority and a very long line for general boarding that wasn't organized by zones, etc."
Pros: "Everything except landing at the same time my next flight was boarding. I had to sprint and was greeted my the meanest delta agent I have ever known. I didn't know you could be that snotty. She would not Listen to me or help me get the correct seat o had signes up for"
Cons: "Attends on flight said to go ask gate crew to help me and I rushed out to be greeted again by the bus mean crude snotty agent. She told me to get my rear on the plane The attendants didn't have a clue that she had others to board ( they all got upgrades) and I better move my rear. I was shocked."
Pros: "Crew was friendly and appreciative of our business."
Cons: "Gate agents should announce the new boarding categories. I'm a seasoned traveler, yet I did not know the categories. It was more intuitive to use Zones numbers, instead of what you have now."
Pros: "The Updated Delta Airline A320 Airbus Inside & Out"
Pros: "Operated by Delta so great!"
Pros: "Flight itself was fine"
Cons: "My flight to Atlanta was delayed which caused me to miss my flight to Seattle. The next earliest flight was booked so had to catch another flight several hours later. No one from Delta offered any sort of compensation."
Pros: "All the attendants were very nice. The movies were great, but ones I would have liked to watch were not on your list."
Cons: "There was no Christian music on the music section."
Pros: "Food and entertainment were non-existent since the flights were so short and on smaller jets.....so I guess 1star isn't really fair, but there was no option for N/A Flight attendants were friendly. VPS-ATL lead attendant was very sweet to a passenger in front of us who was on her first flight alone with her child to go to her fathers funeral in the Philippines. She also thanked a soldier for her service. Love these little touches."
Cons: "I'm so used to the nice screens with free tv games and flight tracker and really missed that on this trip. I'm glad I decided not to pay to upgrade to comfort + this trip for the first time in a long time."
Pros: "seating, food, service"
Pros: "I love it when there is a TV screen at my seat."
Cons: "N/A"
Pros: "Flight ifself was okay once on the plane"
Cons: "5 hours delayed for no apparent reason. Understaffed in SJC to handle this."
Pros: "The flight was delayed by 50 minutes and then they underestimated the time to de-ice."
Pros: "Easy boarding"
Cons: "No entertainment"
Pros: "Love the TVs provided with recent movies and games"
Cons: "Security was a headache"
Pros: "Everything was very standard, good crew, good gate agents, smooth flight."
Cons: "I purchase tickets using credit card points and was not allowed to have seat assignments until 24 hours before the flight. This is NOT going to work for me in the future"
Pros: "Boarding was quick and so was the flight. No entertainment or food on short flights, that should be a N/A"
Pros: "Easy boarding, helpful crew, on time, informative pilot"
Cons: "Fewer and fewer choices for beverage and snack"
Cons: "Both ATL-SGF and SGF-ATL flights got cancelled, requiring 2 overnight stays in Atlanta, including Christmas morning."
Pros: "This small craft flight was tight but friendly and comfortable"
Cons: "The plane was late to JFK and then we had to wait for them to deboard and prepare for us to get one. Now we are in DCA and we can't even get to our gate for another 10 mins"
Pros: "Wi-Fi, food and you could watch movies."
Cons: "Unfriendly flight attendant besides one flight attendant who was very sweet and kind. Very uncomfortable seats too"
Pros: "It landed safely"
Cons: "Delayed take-off, one plane for hour or so."
Pros: "Crew was good. Flight was early."
Cons: "Poor booking experience."
Pros: "Since I am a Silver Medallion Skymiles member, I asked about an upgrade. All seats in First Class were taken, but the agent at the gate seated me in a seat in the front of coach with more legroom (comfort plus? I don't know what they call it). That was great!"
Cons: "VERY bumpy ride- scary"
Pros: "Flights were both on time and boarded quickly. Crew was wonderful!"
Pros: "The crew was really friendly and helpful. The plane was really clean"
Cons: "The boarding process was too long, there was a lot of people. It was kinda a mess. The sit assignment for people who didn't have sit assign was slow."
Pros: "Very friendly staff and the onboard meals were surprisingly good. Korean Air may quite possibly be my favorite airline."
Pros: "Extra leg room with Sky priority"
Cons: "We upgraded to Sky priority but we're not allowed to load with Sky priority. They made us wait for Zone 3. We also did not get the designated overhead space we paid for and had to put our bags under the seat in front of us. A bit disappointing to pay $240 extra and not get what we paid for."
Pros: "ability to book a later flight when I missed my connection through the delta app."
Cons: "Delays, missed a connection, booked a new connection through the app and that one was delayed as well...what was supposed to be a 3.5 hour experience turned into a much longer one. Seats do not accommodate people over 6'2" abiet very poorly."
Cons: "Flight attendant kept giving nasty looks to a little girl that has to keep going to the bathroom. She also served drinks and crossed over my face each time without even saying "Excuse me." She kept bumping me with the drink buggy and didn't say a word."
Pros: "Enjoy able"
Cons: "Noise"
Pros: "Crew was great!"
Cons: "Flight was so short there was no food , drink or entertainment."
Cons: "Not enough water on the flight and we landed in a parking lot and shuttled back to the airport."
Pros: "Crew was very friendly. Embarked and disembarked quickly. Flight arrived early"
Pros: "Delta was smart with boarding early once they realized everyone had cleared security. Flight took off on-time and arrived early. The crew was excellent and exuded energy although it was the end of the day."
Cons: "I ordered a special asian vegetarian meal and it was just plain horrible. I had to settle for the cookie. It's nice that they serve a complimentary meal on the red eye flight but the quality of the food was bad. Entertainment options were also limited although they had some recent box office entries from last year. The leg room also wasn't great but that's expected in economy I guess."
Pros: "They had good movies"
Cons: "I'm not sure if this staff is exhausted or just over there job, but they cow towed to a woman who made major complaints about the air conditioning and even gave her points to help her deal with the temperature. Strange. They were only gold stays and I'm only Platinum and didn't complain once. Oh well, that's delta, we all deal with their silence when we post anything that is unfair."
Pros: "Free rebooking"
Pros: "Flight was on time, food was fairly good, even on economy class."
Cons: "Probably not under Delta's control, but the customs at Seatac is extremely disorganized. The contrast between CDG (Paris), which was very good, and SEA (Seattle), which was very chaotic, was quite large."
Cons: "plane had to go back to the gate to lose 1500 pounds. cant they calculate this while loading?"
Pros: "The delta employees kept us informed of what was going on with the jetway which had broken. Despite the chaotic boarding, we arrived at our destination on time! Way to go! I do love delta."
Cons: "Due to the construction in the airport, there is a small area for this group of people to be ready to board, therefore, it was very difficult to move or get around, Suggest that employees give more instructions about boarding procedures and suggest that people line up accordingly in the right order. They should explain the order of entry, and ask for people who are the last group to stay back so that those who board first are allowed through."
Pros: "I think they've really stepped it up and it is obvious they want a good customer experience"
Pros: "FA"
Cons: "seats were crowded"
Pros: "Food was great, movie selection too. Everything was great except for I couldn't really get comfortable to sleep"
Cons: "Not sure how to make the seats more comfortable. I have some back issues though. However, some of my travel companions slept right through the flight."
Pros: "Perfect"
Cons: "Nothing. Flight was amazing"
Pros: "The crew is excellent but the seats are not comfortable enough. There should be a way to balance money and comfort,not just placing people in seats they do not fit into"
Cons: "Nothing,just the seats. Cleanliness was perfect"
Cons: "Klm is the best, even on a 40min they served small breakfast."
Pros: "Confort and kindness"
Cons: "It was too cold"
Cons: "I paid for the preferred seat .and i found that people beside me didnt pay anything when i asked them ,"
Pros: "Great crew."
Cons: "Ran out of business class meal. Substituted a Econ class."
Cons: "Half the screens were not working - crew were made aware but nothing was done. Vegetarian choices were poor to non-existent ; I witnessed crew insist to a passenger that there were no vegetarian options! They finally cobbled something together for him but not a pleasant experience"
Cons: "The flight was a bit delayed, but the airline handled it incredibly well. I was put up in a great hotel with good free food and caught another flight the next morning."
Pros: "Friendly crew"
Cons: "KLM lost one piece of my luggage"
Pros: "Crew was amazing. They adjusted the seating arrangements so there was an empty seat in every row to give passengers more space. Very thoughtful and much appreciated. They served delicious meals, snacks, and water. They provided headphones, blankets and pillows. They took very good care of us."
Pros: "Service is awesome. Food is great."
Cons: "People with short connection are affected by the 15 to 25 minutes delay."
Pros: "The crew was nice and helpful (our flight was 2h late so they put us on the one before in business class for us not to miss our connection)"
Cons: "A lot of delays, on both flights. We spent twice as much time waiting than flying."
Pros: "well mannered and attentive crew - good supply of complimentary food/drink - good over all comfort"
Cons: "boarding was running very far behind - considering this is mainly a hub operations carrier - resulted in several passengers missing their connecting flights -"
Pros: "Seat space a bit tight . I should have upgraded to more leg room . Next time!"
Pros: "Everything was good except for the entertainment consul for one of our seats."
Cons: "One of our entertainment consuls had to be rebooted 4 times and still didn't work. We gave up asking."
Cons: "At the check in they made me pay 50€ for my luggage. This is really upsetting because from Houston to Venice they didn't make me pay. Either the website wasn't transparent or the lady at the desk made a mistake. Very upsetting, one luggage should be included."
Pros: "Service was great as usual. Food was very good and entertainment options were great so you won't have to be bored throughout the trip."
Pros: "Entertainment options."
Cons: "Service was poor, seat did not recline, and the food was terrible."
Pros: "Gaps between seats are very narrow."
Cons: "when serving drinks, cabin crew limited to serve liquor only once and it was poor service."
Pros: "Friendly crew! More legroom, good entertainment and food was great! Smooth landings pretty much on time."
Cons: "Boarding could be better"
Pros: "Very attentive crew. Attended to needs immediately. Took a lot of time with each person when someone had something to say."
Cons: "The seat I had with no seats in front of me was very small. Much smaller than the other economy seats because the tray table and video screen were in the armrests. Paid extra for the legroom by ended up losing it side to side. Really had to squeeze into the seat."
Pros: "Crew where awesone and the choice of entertainment was fantastic"
Cons: "Seats way to close together"
Cons: "Our lougage did not arrive"
Pros: "The food rocks! I know that I will always be eating well with KLM. The staff is always so nice, professional and cordial...I always know I'll be in good hands with the flight. KLM #605 from Amsterdam to SFO---please pass the praise to all of them."
Pros: "Crew was great, very nice"
Cons: "Not enough legroom"
Pros: "Nice flight ...was comfortable travel ...good food.Thanks"
Cons: "No such things"
Pros: "Easy to board and easy flight."
Pros: "Crew"
Cons: "N/a"
Pros: "Entertainment"
Cons: "Food and one bathroom out of service makes an awful flight"
Pros: "Nothing really"
Cons: "Flew KLM 27 years ago and the airlines seem to be stuck in the same era. Food is poor quality... Have you recently checked the Gulf carriers."
Cons: "The streaming service didn't work"
Pros: "Food was good and crew members were very nice"
Cons: "My check in luggage was in very bad condition when I receive it. My clothes were all wet and they got bab by each other's colour. Many clothes are not in a condition to wear now. Those were expensive and I had a big loss because of that."
Pros: "The staff was very helpful and professional. Promp response to calling for attention."
Cons: "Wish there was better lumbar support for the seats. The food could be a bit more exciting with simple addition of lime pickles. Overall can not complain for economy standard!"
Pros: "Very friendly service!"
Pros: "The flight crew was nice. Plane departed/arrived on time."
Cons: "I paid €60 extra to sit in the emergency door seat to get more leg room but once.i was in the plane learned for more leg room I accepted a smaller seat next to a bathroom and no entertainment. I could not store my belongings near me. No power outlet to charge my devices for my own entertainment on a 7 hour flight. Dealing with constant traffic for the bathroom. I sat in the middle seat between two hours other men. It was a constant struggle arm space. After 7hours in the air I could not wait to get off the plane. If I didn't actually pay an extra €60 for the seat I may not feel bad but I feel like I might have been better off without paying for the "upgrade""
Pros: "Decent seat size. Sorta slept the whole flight."
Pros: "Very friendly crew"
Pros: "Flight was lovely, crew were friendly and very helpful and food was delicious!! We travelled with assistance for mum and it was excellent and we were kept updated all through the flight."
Pros: "Excellent experience with the cabin crew."
Cons: "Seats on the 777 were too narrow. This 777 had a 3-4-3 seating arraignment, it would have been better with a 3-3-3, similar to a 787 configuration. With the current layout, even with an aisle seat, I was sitting in the aisle. And I am not a large person! The flight was full, so use the 787 and two daily non-stops. For a twelve hour flight, the food was only Okay, could have been better and with a better selection. Meal timing was poor."
Pros: "The supplied pack of toothpaste/toothbrush"
Cons: "Flight was delayed 8 hours. Arriving at Incheon, discovered ground crew were unaware of our arrival to take this connecting flight. However, we were put up overnight in a hotel, which was nice."
Pros: "Comfort economy well worth the extra."
Cons: "suitcase didn't turn up, although connection was quite tight"
Pros: "Priority boarding was appreciated and the flights were on time. Service was fine. Schipol was good."
Cons: "Pet was left behind at vacation destination as pet's reservation (made and confirmed through KLM) was not found at check in. Waiting for Customer Care to help get pet home and take responsibility for situation and getting no response. Very dissapointed, considering law suit."
Cons: "KLM had bumped us to a later flight for no reason and again we had to call with a long wait to get our original connection restored, However, we did not get boarding passes during checking in Europe and thus had to go outside security in Detroit to the main check-in gate and wait 30 minutes to get the error resolved. Then it was back thorough security and a rush to the gate to get there in time to board. Lost our original seat assignment and wound up in the last row at the tail of the plane. Extremely poor coordination between KLM and Delta who operated the flight."
Pros: "The flight was delayed by 40 minutes initially then a further 20 making it an hour late. Sitting at the gate there was then suddenly a last call to board the flight and a mad rush for everyone to get on. I appreciate that delays happen but the lack of communication ragardinh altered boarding times didn't make the situation any easier"
Cons: "As above"
Pros: "Free wee cake."
Cons: "Nothing in particular."
Pros: "The cabin crew were fantastic and funny"
Cons: "Tiny seats"
Read more about Delta
Safety measures for airlines flying from Greenville to Cape Town
Airlines flying from Greenville to Cape Town have enacted additional safety measures and adjusted policies to better accommodate travellers. Policies vary by airline.
Heightened sanitation
Daily cleaning, installation of cabin HEPA filters on flights from Greenville to Cape Town
Mandatory masks
Masks required on board, masks provided on flights from Greenville to Cape Town
Social distancing seating
Middle seats unavailable to book on flights from Greenville to Cape Town
Pre-flight testing
Testing for antibodies, testing for symptoms for flights from Greenville to Cape Town
Book cheap flights from Greenville to Cape Town
Recent return flight deals
Search by stops
Search by airline
Search by price
Greenville - Cape Town Flights