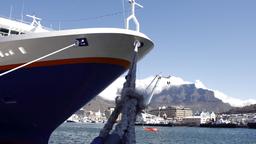 Find cheap flights from Quintana Roo to Cape Town
Search hundreds of travel sites at once for deals on flights to Cape Town
FAQs for booking flights from Quintana Roo to Cape Town
How does KAYAK find such low prices on flights from Quintana Roo to Cape Town?
How does KAYAK's flight Price Forecast tool help me choose the right time to buy my flight ticket from Quintana Roo to Cape Town?
What is the Hacker Fare option on flights from Quintana Roo to Cape Town?
What is KAYAK's "flexible dates" feature and why should I care when looking for a flight from Quintana Roo to Cape Town?
Top airlines flying Quintana Roo to Cape Town Intl
Scores according to KAYAK customer reviews
7,9
Delta
Overall score based on 29 270 reviews
Pros: "Crew was very nice and accommodating"
Cons: "Food service"
Cons: "Cabin too cold and poor snacks so 1980's."
Pros: "Had a great professional crew even the pilot walked through the plane to answer questions"
Cons: "Nothing delta returns to the top"
Pros: "Crew was friendly and efficient. The flight got in slightly early. Baggage was swiftly delivered after our arrival."
Cons: "Very little legroom. I would have appreciated a small lunch item, beyond a tiny bag of almonds or two small cookies. But this is where we are these days with air travel."
Pros: "Flights were on time"
Cons: "Seats are more narrow than other airlines."
Cons: "Better seats. What's the deal with always getting the back of the plane? Seats right next to the engine. Very tired of getting the worst seats even when I check in within minutes of the the 24 hour window. Really tired of the bad seats."
Cons: "Crew was abrasive and put off by people asking for service. Monitors had to be rebooted 3 times. Ran out of water and snacks."
Pros: "Delta service is amazing"
Pros: "Nobody was amazing. First Class Crew didn't really care and there were only 6 of us up there."
Cons: "I was offered one during. They didn't have spicy Bloody Mary mix. Tired to pass off a drink with plain tomato juice which was horrible. When my wife sent it back they didn't offer her anything else."
Cons: "Do not lie to the passengers and make a lot of people check their bags when it's empty overhead bins."
Pros: "The crew and staff were friendly. The flight was full so they checked our bag at no additional charge."
Cons: "They had no earphones for the flight from Cancun."
Pros: "Flight crew got us to Columbus on time despite a delay leaving the gate"
Cons: "More room, less congestion."
Cons: "Delta needs air conditioning on their flights"
Pros: "There was those head rest flaps on my chair head rest. Checkin my luggage was seamless."
Cons: "Boarding process was bit disorganized."
Pros: "We had the worst flight ever on Delta flight worst Attitude of the flight attendant she was very Rude i even told her she was"
Cons: "We didn't get served nothing to drink until 45 min to kc then by then i was so dehydrated i asked for a can of pop she said NO I SAID REALLY SHE SAID DELTAS NOT IN CHARGE OF STOCKING DRINKS & SNACKS SHE HAD MORE PEOPLE' TO SERVE REALLY EVERBODY IN FRONT OF US GOT WHAT THEY WANTED SO I HAD NOTHIN AT"
Pros: "Better than spirit"
Cons: "Nothing"
Cons: "Aero mexico which is who delta services really messed our tickets up and flying both to Cancun and from Cancun both flights were screwed up and Delta had to bail out aero mexico both times thanks to delta airlines our tripped was salvaged"
Pros: "Crew was good. It was great to be able to watch a movie, TV, or play a game to pass the time."
Cons: "More let room when someone puts back their seat."
Cons: "Not the yet"
Pros: "Plane was nice and clean. Staff attendants were great & respectful."
Cons: "N/A"
Pros: "Speedy check in. Friendly crew."
Cons: "The tv kept having problems. In all three seats we were in. We could only watch tv but the audio kept cutting out. Annoying to say the least"
Pros: "I wish they serve real food instead of snacks for 4hours flight and I wish luggage check in will be included since it's international flight."
Cons: "Snacks"
Pros: "Nothing."
Cons: "I missed check in (not flight) by 5 minutes. Delta did nothing. I called Aeromexico. After 30 minutes on hold they told me there was nothing they could do. Called Kayak, you guys said you couldn't do anything. Finally I got some 3rd party phone number I was given by Kayak. I called the number and it was not in service. In all my years using this app this was the biggest disappointment ever!!!!"
Pros: "The staff were spot on excellent"
Pros: "Prompt action, excelent customer service and accurate reservation details. Auto text message alerts a real life-saver. Boarding was easy, plane was clean and staff super friendly."
Cons: "nothing realy"
Pros: "Very orderly."
Pros: "Movies"
Cons: "I hate the biscuits and water... really? On a 3hrs and 30 minutes flight. You guyz can do better"
Pros: "Staff friendly and helpful. Some turbulence due to having to fly over tropical storm. Like the games and movies available."
Cons: "The cabin was very warm."
Cons: "Everything was great"
Pros: "Everything was perfect."
Pros: "Everything went fast & smooth"
Cons: "No leg room"
Pros: "Delta personel were wonderful and helpful both flights"
Cons: "Flights were continually changed both on route to Cancun and on the way back"
Cons: "Could not get seats assigned until day check of check in. We did get seat together. Asked clerk said no booked . Seat did not recline. Saw crew had one row for themselves."
Pros: "the trip going to cancun was an absolute nitemare.... the phone situation was less than acceptable... call back times horrific incorrect postings of new schedules.... late postings of new schedules...."
Cons: "the trip going to cancun was an absolute nitemare.... the phone situation was less than acceptable... call back times horrific incorrect postings of new schedules.... late postings of new schedules...."
Pros: "Friendly staff. :)"
Cons: "Longer flight with no WiFi or video. :("
Pros: "Great entertainment offering plus liked that I was able to charge my phone at the same time."
Cons: "Nothing to add"
Pros: "Loved the in-flight entwrtainment, choice of snacks, movable headrests and plug to charge electronics."
Pros: "We flew Delta. My husband fractured his ankle and got a cast the day before our flight to Cancun. No turning back Our seat assignments had us separated on some segments and also at window and middle seats. On all flights we were bumped up to comfort seats with an empty seat next to us for his cast and the final flight home put in an earlier flight home to avoid a six hour layover! Delta really went over and beyond expected."
Cons: "Kayak sent me an alert to our flight telling us we left from Terminal S in Atlanta. After several joyvrides on the tram we found out there is no Terminal S!"
Pros: "Crew was nice"
Cons: "Plane smelled strongly of urine whenxwe boarded and for the next 6.5 hours."
Pros: "The plane, the seating, and the service was outstanding, great entertainment setup with the movies."
Pros: "On time arrival"
Cons: "Nothing"
Pros: "I purchased round trip tickets to Cancun Mexico for under $400. And I received 1st class upgrades both ways. I could not be happier with my travel."
Cons: "No complaints"
Pros: "Delta seats are comfortable and media ststem is good."
Cons: "Flight was late and the staff wasn't kind Neither at JFK gate neither on both flights. Looks like they are doing you a favor to listen to you when you ask them something."
Pros: "The weather was bad in Atlanta. We were rerouted to Minneapolis and made a connection to Philadelphia. No problems."
Pros: "The crew on board were helpful"
Cons: "Delta staff at airport were unprofessional. They had us spend over an hour traveling to a different TSA line because they closed the line we were in. The other line was a 10 minute drive away. Also our bags did not reach philadelphia when we landed at 3 am."
Pros: "Flight was fine."
Cons: "My one complaint is the bathroom layout of the A320. Two tiny closet bathrooms in the back for all of coach and a much larger one much larger one first class (which is like 5 rows with a mesh curtain for separation). The coach bathrooms are so small a normal person can barely get in and turn around to close the door. I question whether a larger person would be able to actually use them. I also saw the flight attendant actively turn away coach passengers trying to use the first class bathroom when it was open (not standing in the aisle or anything annoying like that). That's ridiculous to have 2 tiny bathrooms for all of coach and also to make people walk all the way to the back of the plane when you are seated much closer to the first class bathroom."
Pros: "Movies"
Cons: "The Cancun airport provides a terrible experience for transferring between flights, especially if you need to change from the international terminal to a domestic terminal or vice-versa. There is no way to get between terminals inside security and the free shuttle is slow and overcrowded. Meanwhile, one is forced to run a gauntlet of taxi and shuttle drivers trying to get you to pay them exorbitant fees to drive you to your terminal. Once you finally arrive you discover that there is no dedicated baggage recheck for an international arrival. Just don't buy a ticket that transfers in CUN."
Pros: "Not a good experience. Crew was unhappy, disengaged, seemed too busy and buried."
Cons: "NEverything seemed hurried and frenzied. Airplane was dirty when we boarded."
Pros: "Crews were good, seats was ok. Didn't liked the fact that we were seated way in the back of the plane, since we are an advantage members"
Cons: "If we boarded and left on time"
Pros: "The crew was nice"
Cons: "They need sub titles for the movies for deaf people !!!and they need to work on there social distancing way more smh delta has no one sitting in the middle seats but American Airlines just packs the whole plane out! Smh"
Pros: "Flight"
Cons: "Boarding"
Pros: "Crew was great and tried to accommodate the best they could"
Cons: "It was really cold on both flights, they had blankets for only first class and business class. We had an open seat as well next to us and they put a person in the open seat that was drunk and 22. Not cool"
Cons: "We were early arriving on both legs of our flight, which was nice. Charlotte Airport staff was rude as usual, so nothing new there. Overall, we had a great trip."
Pros: "Flight attendants were great. Friendky,.; Had the holiday spirit!"
Cons: "We left an hour late ."
Cons: "Fly faster"
Cons: "The airport at Chicago always keeps me on the tarmac arriving OR departing. One of my least favorite airports, and almost always my last pick."
Pros: "I liked that I got to philly"
Cons: "The seats were cramped, plane was freezing cold and everyone was wearing jackets and blankets because the flight attendants wouldn't raise the temp. The pretzel bag had literally 5 mini pretzels and that was it. It was a bad flight."
Pros: "Sears are still too narrow."
Cons: "I wish I could of finished my movie !!!"
Pros: "The crew was slow. Granted, the plane was full and the crew had many passengers but service was slow and cursory."
Cons: "Flying economy on American Airlines is very unpleasant. The seats are too small-the aisles too narrow and the bathrooms incredibly tiny. Only 2 bathrooms in economy for a tremendous amount of passengers. I had requested a bulkhead seat because of hip surgery. I had to purchase it."
Pros: "The crew and plane was great"
Cons: "The first flight was delayed causing me to miss my second flight and having to spend an extra night at my layover location but the airline accommodated me accordingly with a room and flight the next morning Dallas airport was a shambles not being helpful at all with the people who were delayed"
Pros: "I liked the big 787 plane and the in flight entertainment with individual TVs!"
Cons: "Not a huge fan of the captive audience announcements for the credit card and the meal pre-orders"
Pros: "The crew was fantastic. The weather was terrible and the pilots crafted an excellent landing. Flight attendant was hilarious!!"
Pros: "Seating was comfortable. Purser spoke clear"
Cons: "Poorly organized boarding in Cancun"
Cons: "Was very cold on fight,"
Pros: "It was quick and easy to get from point A to B with no problem with good complementary options."
Pros: "The jet"
Pros: "good"
Pros: "On time, clean airplane"
Cons: "Boarding system very odd"
Pros: "That I had no issues. Timely, staff accommodating, area cleaned."
Cons: "Had no concerns..."
Pros: "Great service and on time flight."
Cons: "Just wish sears would be a bit wider and comfortable. They are not bad but I am sure could be more comfy because I am not skinny."
Pros: "The crew members had a good attitude, pilot in particular"
Cons: "Two cancelled flights, a dozen delays, and 14 hours of travel later I finally had to rent a car and drive home."
Pros: "The crew was very nice and helpful."
Pros: "Boarding was a breeze and crew was friendly."
Cons: "Seats didn't recline, TVs didn't work, and no WiFi available."
Pros: "Nothing"
Cons: "Awful boarding and baggage policies"
Pros: "Only thing I like we got here early."
Cons: "Rude flight attendants. No wifi or entertainment which was stated on the flight info and ticket"
Pros: "Free Wi-Fi"
Cons: "The crews aren't very kind. Average service."
Pros: "Came around a few times with drink service. Friendly crew"
Pros: "Movie was the only positive side of the trip. Cramp seats."
Cons: "Subpar in every aspect. Landing was horrible with a hard touch that made everyone bounce."
Pros: "It was fine. Nothing extraordinary, just solid and fine"
Cons: "Nothing bad in particular. The passengers could've been more friendly, but that's not the airline's fault"
Cons: "Flight delay on both ends of the segment"
Pros: "Nice staff. Seats are comfy."
Cons: "A lot of pushy people. I think it always happens on the flights back from vacation destinations, people are burnt out and want to get home. The American airlines staff were fine, though."
Pros: "Fast boarding"
Cons: "Uncomfortable seats, no entertainment at all, no even TV."
Pros: "Probably one of the fastest and most Eddie to first class service we've had. Shakira was very pleasant and swift."
Cons: "Nothing"
Pros: "Crew were relatively friendly"
Cons: "No notification that boarding was delayed No in seat entertainment Older seats were not comfortable"
Cons: "Staff were so rude"
Pros: "Airport staff were so helpful, they helped my mom out that needed a wheelchair, the American Airlines staff were also so helpful changing seats"
Cons: "The food on the plane was not very good. Also having to pay for checking are bag was annoying. We thought using our American Airlines card would pay for the baggage but they said it wasn't covered ...."
Cons: "My husband is 6'5" and sitting next to him the whole flight was barely bearable."
Cons: "We bought the tickets with 1 luggage included. In the check in, the y charged us!"
Pros: "I think they should learn from other asian airlines, about Special veg meal.also more one cleans levatory."
Cons: "Nothing Other than dservice provided by Korean crew members"
Cons: "Without any explanation...American Airlines cancelled my reservation! I needed to be sent back to poor quality hotel for a night and take a different flight out the next morning. American Airlines was supposed to provide transportation back and forth from the hotel however a car never showed up at the hotel to pick us up and I needed to get my own taxi at the last minute (American did however reimburse me for the taxi fare at the airport). I never received an explanation as to why my reservation was cancelled and was never offered any type of compensation for such a major inconvenience. They dd ultimately waive my 25 bag fee but it wasn't very easy to even get that from them. I felt that they should have been more empathetic towards my inconvenience and offered me any type of compensation to make up for such a horrible experience. When I asked about possibly being upgraded to first class they told me absolutely not! A little graciousness can go a long way, American Airlines showed that they could not care less about my inconvenience (other than Rodrigo at the counter the next morning who actually showed he was truly sorry for the situation and at least ended up moving me to a row with more legroom). Other than this, I was extremely disappointed with this experience and how it was handled."
Pros: "Nothing, I missed my flight bc of lack of paperwork and information from the crew"
Pros: "Left on time, seemed to have a little more leg room than on previous flights. Experienced some air turbulence, but not sure pilot could have done anything about it. Delayed refreshments, but the attendants still managed to serve everyone."
Cons: "Seemed to take a long time for luggage to arrive; not sure what problem was. Not sure why we had to claim our luggage, only to turn it in again right away."
Pros: "It was a flight, it got me from point A to point B, but everything in between could've been much better."
Cons: "When first boarding the plane, the person I was with tried to close the shade on the window, the with frame and the first 2 pieces of glass popped out. We notified the flight attendant and his response was "can you stick your arm out the window and wave? No... ok you're fine" then we were notified the bathrooms in the middle of the plane were out of order and we could only use the bathrooms at the rear of the plane. There was no WiFi, and the audio system for the on board movies wasn't working. The flight attendants were only giving out cups of beverages and not the full can, which isnt a big deal but still looks bad on the airline considering everywhere flight with American has handed out full cans of soda. The perception was American dropped the ball on the his plane, and just didn't care to do the necessary maintenance. For the his head priced paid for the his hehe see tickets I would've expected better from a reputable airline. Needless to say we were a little disappointed."
Pros: "Check-in went fairly smoothly."
Cons: "Crew (stewardess' were quite crabby)."
Pros: "The leg room in first class."
Cons: "Meal was not good."
Cons: "Ticketing agent was rude"
Read more about Delta
Safety measures for airlines flying from Quintana Roo to Cape Town
Airlines flying from Quintana Roo to Cape Town have enacted additional safety measures and adjusted policies to better accommodate travellers. Policies vary by airline.
Heightened sanitation
Daily cleaning, installation of cabin HEPA filters on flights from Quintana Roo to Cape Town
Mandatory masks
Masks required on board, masks provided on flights from Quintana Roo to Cape Town
Social distancing seating
Middle seats unavailable to book on flights from Quintana Roo to Cape Town
Pre-flight testing
Testing for antibodies, testing for symptoms for flights from Quintana Roo to Cape Town
Book cheap flights from Quintana Roo to Cape Town
Recent return flight deals
Search by stops
Search by airline
Search by price