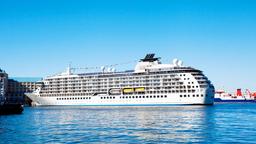 Find cheap flights from Montana to Cape Town
Search hundreds of travel sites at once for deals on flights to Cape Town
FAQs for booking flights from Montana to Cape Town
How does KAYAK find such low prices on flights from Montana to Cape Town?
How does KAYAK's flight Price Forecast tool help me choose the right time to buy my flight ticket from Montana to Cape Town?
What is the Hacker Fare option on flights from Montana to Cape Town?
What is KAYAK's "flexible dates" feature and why should I care when looking for a flight from Montana to Cape Town?
Top airlines flying Montana to Cape Town Intl
Scores according to KAYAK customer reviews
7,9
Delta
Overall score based on 29 251 reviews
Pros: "On time"
Cons: "Nothing"
Pros: "The crews were super accommodating and my seat was so comfortable I actually feel asleep which is something I have never done on a plane before."
Cons: "Load the plane from back to front. It makes sense as people leave the plane from front to back"
Pros: "Nice helpful crew, plane was clean, arrived ahead of schedule"
Cons: "Nothing much"
Cons: "Great flight"
Pros: "Free entertainment"
Cons: "Gate agent did an excellent job getting everybody on the plane in Atlanta"
Cons: "We ordered special meal, and it was even confirmed in the boarding pass but it was never delivered on board.... attendant said they did not get any special meal"
Pros: "Crew is amazing, seats are pretty good."
Cons: "On time, baggages checked in and were made available on time."
Pros: "The crew was okay. Could be better"
Cons: "Variety of snacks and drinks"
Pros: "The crew was awesome. The entertainment was great with a huge selection of movies. The food was really good."
Cons: "Boarding was delayed while waiting for Delta agents to come and assist people off of the plane."
Pros: "Food and movies"
Cons: "The fact the the toilette was kitty cornered in the mid cabin bathroom is a joke on modern society."
Pros: "Entertainment on short flights is a nice surprise"
Cons: "Very very late.. I almost lost my replacement of the replacement of my connection. Had to run like hell. The luggage didn't make it. To summarize the day, woke up too early, got to my destination hours late and got the luggage in the middle of the night."
Pros: "Crew was very friendly. Food was excellent"
Cons: "Left late"
Pros: "Leaving early and getting home early. Flight was perfect."
Cons: "N/a"
Pros: "Very professional crew and in a good mood."
Cons: "The boardimg in Mexico City is always so messy. I think airlines should send back passengers that pretend it is their boarding time when it is not. So many people end up boarding before they should making a mess at the boardimg gate."
Cons: "Change my seat when I was boarding. I already had my seat # assigned before boarding. Sat next to a man with a strong body odor. I came down with a sore throat last night so I was feeling pretty bad. Then to endure a long flight with that smell which made my trip very uncomfortable."
Pros: "Quick easy flight"
Pros: "Friendly crew"
Pros: "I love flying Delta. We left on time and even landed about 20 minutes early and all our baggage was at baggage claim by the time we got there. There is also a great amount of tv/movie options to choose from on board. The flight went by so quickly."
Pros: "Quick"
Pros: "Being able to watch videos."
Cons: "Flew with 5 family members. None of us were seated together. And we have 3 young teen girls. Flight overbooked."
Pros: "Entertainment on the flight was fantastic."
Cons: "Delta really struggles with trying to get everyone in the plane in an orderly fashion. Window seats must climb over all of the aisle passengers that got on before."
Cons: "Delayed because waited on a stewardess to show up. Wasn't able to book my seats when we checked in. The last seats on the plane are horrible. Still waiting on the plane to unload. Definitely will rethink ever flying this airline again."
Pros: "Snacks, cleanliness and crew"
Cons: "N/A"
Cons: "There was a LOT of turbulence and the landing was a rough one too. Plane was cramped with very little leg room and my seat back was broken."
Cons: "Unexplained delays, lack of transfer services (there was no separate connections security screening; passengers were required, after a redeye flight and customs, to switch floors and stand in long lines with general security. Also, no beverages of any kind were offered."
Pros: "Close to on time"
Cons: "No peanuts! Why can't they be an option? 4 hour flight and all we get is snacks? pretty cheap!"
Pros: "Food was ok."
Cons: "Flight attendants could have been a little more friendly and helpful."
Pros: "Delta plane was renovated for the entertainment and seat comfort. This was the first time I didn't have to recline the seat because the normal incline felt fine. Legroom was good also. Every seat had a screen and free media to choose from. Very impressed. Great job Delta!"
Cons: "There was wifi onboard and it was advertised that we could connect and use iMessage, whatsApp and Facebook messenger free of charge but I wasn't able to do so on this flight. I didn't ask about it but this would be an excellent amenity to keep in touch with the people on the ground"
Cons: "Seats are so tight so uncomfortable"
Pros: "They have great and friend staff."
Cons: "Delta treats any passenger that isn't a member of their skymiles or anyone that doesn't purchase a seat in advance like peasants. You don't get assigned a seat until YouTube up at the airport... That's fine, not really a big deal. But because you didn't select a seat, they don't let you print or view your boarding pass on your phone, forcing you to go to the checking desk. For someone that has TSA pre check and travels alot, all that extra time adds up and can sometimes cause you to miss your flight. Because there is on "fast line" when you check-in like there is at the security check point. I only have this problem with Delta, never American airlines..."
Pros: "Crew"
Cons: "Boarding process"
Pros: "On-time"
Cons: "No entertainment, no power outlets, no food, crappy overhead bins"
Cons: "Goog"
Cons: "We were delayed one hour leaving Salt Lake due to mechanical failure. Otherwise, everything was great"
Cons: "Delayed over 3 hours with no explanation from Delta or any information. Once boarding finally began, another 30 min went by before they closed the plane again without any explanation. As a connecting flight after a long international flight, it was awful. Unfriendly and impatient staff."
Pros: "But the crew were awesome!"
Cons: "Flight delayed then gate was changed, while I was using lavatory and did not hear changes! Then boarding was confusing as the intercom wasn't working. Overall poor."
Cons: "Not knowing where our seat was until the very last was disconcerting. My wife and I did not get to sit together"
Pros: "Great crew and passengers"
Pros: "The bathrooms were incredible dirty. I take longhaul flys very often and Delta definitely has the dirtiest I've seen! Bathrooms were very dirt on both flys (from and back to Rio)."
Pros: "gate personnel delivered bad news routinely"
Cons: "contingency planning was zero to get flight crews to next flight..."
Cons: "Flights too close together, didn't allow time for transition go gate and a break before getting on another plane"
Pros: "Delta always has a nice professional crew. We were served within a reasonable time and I felt comfortable the whole flight."
Cons: "The pressure is the cabin with really bothering me. I've flown several times and never had the pressure to bother me but it was really hurting my head."
Cons: "We didn't try the entertainment."
Pros: "Leg room was good but could have been better"
Cons: "weather and computer issues caused us 7 hours late"
Pros: "The small scack/meal was excellent. Good service. Smooth flight. In-out-done! Good job Delta!"
Cons: "Can't think of anything negative. A long time standing by on runway waiting for departure."
Cons: "The temperature on the flight was super warm. I was uncomfortable. I was told that with Layover I would receive my check in bag for Hotel stay. the attendant took a discription of my luggage for other united employees to tell me it would take 3 hours to retrieve my luggage. They didn't even try to look for it or help me. Then what's the point of taking my discription down? Now I have to stay at a hotel with nothing on me. So ridiculous and rude."
Cons: "They boarded us in spite of the fact that the flight had been delayed 40 minutes. We were all getting alerts on our phones but were told to disregard it and board anyway. We then had to sit on the runway for 40+ minutes until we could take off. Since we were traveling with two small children, it would have been preferable to spend those extra 40 minutes in the terminal rather than on the plane."
Pros: "Pleasant, uneventful flights."
Cons: "No complaints."
Cons: "Crew was really inattentive and service was poor to say the least. Very disappointing business class experience."
Pros: "Not the flights problem that I have sciatic issues and get very unconfortable, not going to lie I was more uncomfortable than I thought I'd be. Bathrooms were clean and staff was wonderful! Besides the long flight and my own back issues, great flight."
Cons: "If I upgraded to first class!"
Pros: "The flight attendant was very sweet and helpful."
Cons: "Every.single.time I take this flight we sit and wait for upwards of 30 minutes for someone to be available to park/unload the plane. The wait is so consistent it's ridiculous."
Pros: "I was able to sleep most of the flight."
Cons: "My neck hurt a lot."
Pros: "Hearing progress and warnings of turbulence ahead, everything else great - flight attendants especially."
Pros: "Great service, quick and easy!"
Pros: "Left on time. Deplaned into a tunnel, which was great because it was raining"
Pros: "Check-in process was smooth"
Pros: "No problems to deal with"
Cons: "Nothing"
Cons: "It took 35+ mins for bags to be unloaded in claim area. And I was 1st class!"
Cons: "Plane as dirty and dislike direct tv"
Pros: "Upgraded Business Economy was much nicer than regular Economy. The flight got in to Tampa early."
Cons: "Bathroom not maintained during flight. Vomiting child seated behind us (which I know was not the airlines fault, it was gross though)."
Cons: "Delayed 3 1/2 hours. Mechanical issue. Arrived Newark just now 11:40pm. Will not get home to ct until after 2 am."
Cons: "We waited an hour and a half for de-icing in Bozeman and I nearly missed a connecting flight in Denver"
Pros: "On time"
Pros: "Informative Gate Attendant Nice flight attendant"
Cons: "I couldn't take my computer bag on board and had to empty it because of the small space overhead. Bozeman airport was very nice. Easy to maneuver in the airport."
Cons: "Way overcharge for 3rd bag -$150 for single relatively small bag!"
Cons: "Sent the details on this on the United site."
Pros: "Enjoyed the movie selections on United app"
Cons: "Crew took a long time to serve drinks. Did not like the amount of legroom for 5 hour flight."
Pros: "Nothing"
Cons: "There seemed to be no planning for this flight. 1. The boarding area was way too small for the number of passengers, causing a major blockage of the moving-walkway-exit in the area. 2. We didn't start boarding until the time the flight was scheduled to take off. 3. After boarding, it took FOREVER for catering to be loaded. They seemed to do it door-by-door rather than loading all sections of the plane at the same time. Why was this not done during the boarding delay. 4. After catering was finally done, and we were ready to push back, the Captain announced that they weren't sure if they put a cargo container in the right location on the place, so had to check that....another 20-minutes of delay. I experienced lengthy delays on both ends of this travel - both by United. I will most certainly look at alternatives for my next flight."
Cons: "Getting bags checked was a nightmare in Bozeman with United. Way understaffed behind the counter. This is a typical problem in Bozeman at Peaks."
Pros: "The crew was excellent - courteous/aware/friendly. The flight, although 2 hours delayed (9;20pm scheduled departure) was pleasant and smooth. Also, the de-boarding process was surprisingly quick."
Cons: "A 2 hour delay at 9:20pm at night is unfortunate yet frustrating experience, especially when we moved our flight up due to a travel warning for EWR (ironically enough, our originally scheduled flight (1922 MCO-EWR). I'm giving an overall OK (instead of good) due to the fact that there were no snacks (although I did not want anything, it didn't go unnoticed) and although there was free inflight entertainment for personal devices, I feel the passengers should have been given free internet access - in my opinion, it would have been the appropriate thing to do. In any case, this experience doesn't change my positive opinion of United."
Pros: "Magazine was worth reading"
Cons: "Boarding process is broken. They start boarding on time, 50 minutes before the flight, but the group system they use doesn't get people on efficiently. Both legs of the flight took over an hour before the plane was remotely ready to move."
Cons: "Both legs of the flight were delayed for 1-2 hrs."
Pros: "Great trip"
Pros: "The seating seemed a bit more spacious~very much appreciated!"
Cons: "Nothing"
Pros: "On time. Comfortable"
Pros: "Flight and experience were great."
Cons: "I would expect when I book a Luftansa flight to fly in a Luftansa jet. This flight was carried by United and I did not know that until I arrived at the airport."
Pros: "Good solid trip. No issues and went smooth. Your team Was good both ways."
Pros: "I like being able to use the United App,"
Cons: "I don't like having to pay for all entertainment in the headrest tvs. The app is much more convenient."
Pros: "Flight was okay"
Cons: "Flight was almost 2 hrs delayed"
Pros: "Warm friendly competent staff."
Pros: "Employees were very nice"
Cons: "Seating very cramped I'm six foot one maybe you guys should look at JetBlue"
Pros: "smooth check in, effortless boarding"
Cons: "1/3 of a soda can for a drink? Just give the clients a can for heaven's sake! too short a flight for much but the snacks are pretty tiny"
Cons: "IT system outtage, grounded all domestic flights"
Pros: "Once we got on it went well, so I won't complain! It was a pleasant flight."
Cons: "Well my boarding group (5) was the last to board, we were informed after they shut the door and boarded all other groups that it was overbooked and that 14 people couldn't take this flight. We had 2 in our party that had made the plane (grp4, child n wife). After about a half hr of confusion and a handful of volunteers to take alternate flights, I boarded along with a friend who was traveling with me, they then shut the door behind us telling the rest they couldn't board"
Cons: "Bad communication between crew and guests . We sat on the runway for over an hour before them told us what was going on . The most rude and awful flight attendants I've ever had . Same thing with landing no communication as to why it took so long till the end , over all I'll prolly never fly United again and I would like a full refund ."
Cons: "Hard to sleep, turbulence"
Pros: "The temperature inside the plane was nice. The stewardists did well."
Cons: "Why are planes loaded so erratically it should go first class then back of the plane to front of the plane. I had to check my bag cause everyone is put on the plane randomly the over head compartment filled up and I had to check my bag. I specifically packed to only have a carry on not a check bag. Carley"
Cons: "It was very cold for the first part of the flight. No proper meal was served, even though it's a 12 hour international flight"
Pros: "On time"
Pros: "Yes"
Cons: "All"
Cons: "Luggage lost or left in Chicago with meds including insulin, had to stay in motel in Portland, ME to wait for morning flight. Hope luggage is on that flight. He needed his meds and only wanted to help when they said there was too much baggage. Mr. Perrin had only one carrying with everything in it. The flight itself was fine and he had good aisle seats and wheelchair at all points, but the lost luggage with the important meds caused a problem. We hope United found it."
Pros: "Norfolk is always good and professional"
Pros: "Held flight from Chicago to Harrisburg so we could make connection. Arrived MDT only 30 minutes later than original schedule."
Pros: "The crew was the most polite, calm and reassuring crew I've ever come across. When faced with the mounting frustrations of a cabin full of delayed passengers, these guys were smooth as silk. Bravo!"
Cons: "Being grounded due to weather is unfortunate, but the team did so well in managing expectations, it's hard to be mad."
Pros: "Crew was great."
Cons: "Unfortantely their was a mechanical problem that delayed the flight. I understand that failures occur, but only having one mechanic available to work this problem is not good. What happend to the two person concept when working on critical aircraft systems? Pretty hard landing at Chicago."
Read more about Delta
Safety measures for airlines flying from Montana to Cape Town
Airlines flying from Montana to Cape Town have enacted additional safety measures and adjusted policies to better accommodate travellers. Policies vary by airline.
Heightened sanitation
Daily cleaning, installation of cabin HEPA filters on flights from Montana to Cape Town
Mandatory masks
Masks required on board, masks provided on flights from Montana to Cape Town
Social distancing seating
Middle seats unavailable to book on flights from Montana to Cape Town
Pre-flight testing
Testing for antibodies, testing for symptoms for flights from Montana to Cape Town
Book cheap flights from Montana to Cape Town
Recent return flight deals
Search by stops
Search by airline
Search by price
Flights to Cape Town
Browse origins:
R25 414
R36 496
R12 763
R17 554