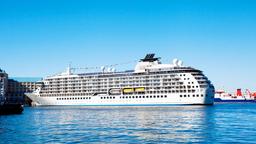 BTM - CPT
Find cheap flights from Butte to Cape Town
Search hundreds of travel sites at once for deals on flights to Cape Town
FAQs for booking flights from Butte to Cape Town
Can I fly to Cape Town? Are there any travel restrictions when entering Cape Town?
Can I fly to Cape Town without having to quarantine on arrival?
Do I need to take a coronavirus (Covid-19) test before flying to Cape Town?
Can vaccinated people travel to Cape Town?
What documents do I need to fly to Cape Town?
What other coronavirus (Covid-19) restrictions are there in Cape Town?
How long does a flight from Butte to Cape Town take?
Which airports will I be using when flying from Butte to Cape Town?
How does KAYAK find such low prices on flights from Butte to Cape Town?
How does KAYAK's flight Price Forecast tool help me choose the right time to buy my flight ticket from Butte to Cape Town?
What is the Hacker Fare option on flights from Butte to Cape Town?
What is KAYAK's "flexible dates" feature and why should I care when looking for a flight from Butte to Cape Town?
Top airlines flying Butte Silver Bow Co to Cape Town Intl
Scores according to KAYAK customer reviews
7,9
Delta
Overall score based on 29 829 reviews
Pros: "On time"
Cons: "Nothing"
Cons: "Over a month ago I requested a seat with extra leg room due to a documented medical condition. My request was not granted and I was in pain most of the flight."
Pros: "Comfortable plane due to few passengers"
Cons: "7 hour delay after flight postponed."
Pros: "New long haul service is a real improvement in quality"
Pros: "Easy boarding, our connecting flight was at the same gate!"
Cons: "Would always love more room in comfort class."
Pros: "The crew and entertainment options are great. Relatively comfortable seats by today's standards."
Cons: "Literally any of our flights could have been on time. None were."
Cons: "Just a bunch of weather delays because of the bad storms. I did not like the selection of movies and tv shows on the delta flight. So I just listened to podcast in my phone. But other than that everything was great."
Cons: "No AC for an hour before takeoff - very uncomfortable. Audio for tv did not work."
Pros: "Helpful crew."
Cons: "These planes are tiny. Our equipment was B717."
Pros: "compared with other airlines they were just OK"
Cons: "everything"
Pros: "The check in process was smooth and the flight crew were pleasant"
Cons: "some of the TSA crew were rude/seemed to be doing a lazy job with helping load items on the belt"
Pros: "Nice service"
Cons: "Friendly crew and lots of good free snacks!"
Cons: "I had window seats on all flights and was boarded after those in middle/aisle seats 3 out of 4 times. Less legroom in the cheap seats. High whining pitch on speaker during announcements on last leg."
Pros: "On time flight, bag made it, great price, can't complain."
Cons: "Seat pretty tight for an average size adult man. No inflight phone charger."
Pros: "The website delivered everything I needed."
Cons: "More discounts for frequent users."
Pros: "Entertainment, food, comfort"
Cons: "Slow boarding/alighting, entertainment system was too sluggish"
Cons: "Na"
Cons: "Couldn't believe the flight attendant walked around with a tray of snacks and bananas. When I asked for the banana, she said, "Oh I'm sorry, those are for First Class only". Really?"
Pros: "Nice Airbus plane. Due to thunderstorm in Dallas, pilot not able to leave DAL to come to fly the plane in LAX on time. We delayed around 45 minutes. Otherwise, crews were professional and efficient. Excellent movies choices."
Cons: "Boarding announcement in SFO was bad. No one can hear what the agent announced. Random sequence of boarding with confusion. In LAX, we supposed to go to a different terminal by a bus. There is no guidance out of gate to assist passengers that transfer to get on the right gate on the right bus. In AUS, there is not any announcement for luggage belt. An announcement would be helpful to new arrivals to this airport."
Pros: "We were deplained twice from two different plains going to LGA. We are now booked on a third plain going to JFK. Hope we can get home. I have a surgical appointment tomorrow."
Cons: "We bought First Class tickets. But we were downgraded How do you think we should feel ? We have been in Charlotte since 9:30 AM It is now 6:45 PM Should we use the train to go home?"
Pros: "Love delta's Customer service!"
Cons: "Was wearing shorts and flip flops and the A/C was on full blast which is at the bottom on the side so my feet and legs were freezing the entire flight!"
Pros: "Although our flight was fully booked. The crewmembers on this flight was professional, friendly and efficient. We boarded quickly and took off on time. We even arrived ahead of schedule. Each passenger was given free headphones and complimentary beverages and snacks. I love Delta they are a cut above the rest. They are constantly striving to put the customers needs and wants top priority"
Cons: "The limited space in our seats"
Pros: "The plane had mechanical so we had a long delay. No fun"
Pros: "The people was relaxed and the flight attendant was polite and professional.. everything was on time"
Cons: "Nothing at all great service"
Pros: "Nice plane, comfortable accommodations, great crew."
Cons: "There was anything I didn't like about the flight, everything was great!"
Pros: "Personality and charm of the flight attendants made it an especially relaxing trip."
Pros: "Food was ok."
Cons: "Flight attendants could have been a little more friendly and helpful."
Pros: "Very friendly and professional gate agent and flight attendant"
Pros: "it was easy to navigate ."
Pros: "Left early and arrived early."
Cons: "Smallest bathroom on a plane I've ever seen. Could barely sit down without my knees banging into door or wall."
Pros: "They have great and friend staff."
Cons: "Delta treats any passenger that isn't a member of their skymiles or anyone that doesn't purchase a seat in advance like peasants. You don't get assigned a seat until YouTube up at the airport... That's fine, not really a big deal. But because you didn't select a seat, they don't let you print or view your boarding pass on your phone, forcing you to go to the checking desk. For someone that has TSA pre check and travels alot, all that extra time adds up and can sometimes cause you to miss your flight. Because there is on "fast line" when you check-in like there is at the security check point. I only have this problem with Delta, never American airlines..."
Pros: "Delta never used to be my first choice in airlines, but of my recent experience with them has been excellent. The people from the counter to the plane have been professional and courteous. This is why I will fly with them more frequently."
Cons: "Flight was delayed ... wish I had received text notice instead of email so I could have enjoyed the extra hours of vacation instead of sitting at airport."
Cons: "very few movies to choose from. China southern had dozens"
Pros: "Flight arrived early!!"
Pros: "Everything went smoothly."
Pros: "Boarding was easy. Mess up at JFK left us on the tarmac for an hour before getting to our gate. Pilot kept us informed. Pleasant crew."
Pros: "We stood on the ground due to weather, which had nothing to do with the airline itself. Keeping this from jading my point of view, the airline stood within the standard of what is expected of a good trip. Food was good, and the choice of movies, shows, and games helped the time pass. Staff was friendly, and checked bags were ready rather quickly."
Cons: "The number of updates telling us we are going nowhere, was a bit excessive."
Pros: "The flight was smooth and the food selection was surprising delicious. The crew was very attentive."
Cons: "The leg room was much less than the last time I flew Virgin (booked via Delta) and made for an uncomfortable trip. Could not sleep as a result. If you're tall like me you'll need to book a higher seating category."
Cons: "We were delayed one hour leaving Salt Lake due to mechanical failure. Otherwise, everything was great"
Cons: "Not knowing where our seat was until the very last was disconcerting. My wife and I did not get to sit together"
Cons: "Because KAYAK reassigned my flight to airfare.com, I actually flew into JFK. Not my preference and the rebooking process was a nightmare. Very disappointed and I will not be using KAYAK ever again. So stressful."
Pros: "Speed of birding and departure. Very smooth ride on the 777."
Cons: "Not many food options."
Pros: "The plane didn't crash."
Cons: "Everything! Flight late, seats to close, worst customer service in the skies!"
Cons: "Flights too close together, didn't allow time for transition go gate and a break before getting on another plane"
Pros: "Plane was on time, flight attendants were very pleasant. The plane was very nice and clean. Kudos to Delta"
Cons: "Everything was great."
Pros: "Great crew, smooth flight"
Cons: "Waiting for luggage in Peoria"
Pros: "Painless"
Cons: "Price of food"
Pros: "The boarding process was good. Departed on time and arrived on time."
Cons: "No social distancing of passengers on the plane yet there are empty rows of seats."
Pros: "Boarding was fast"
Cons: "Long takeoff and seats were to close"
Pros: "The crew was amazing and also the space of my seat"
Cons: "Wish they have a portable TV in my seat"
Pros: "I purchased a 1st class ticket. No Wi-Fi were included. And as I wanted to charge my phone, there were no USB ports on this aircraft (Airbus A320). I been traveling with almost all the airlines and aircraft types in passed 7-8 years and this was the 1st time I saw an aircraft that does not have any USB-ports (there were regular outlet but not any USB-ports)!!"
Cons: "LATE"
Cons: "Need power outlets at seats."
Pros: "On time courteous staff excellent service"
Cons: "board . The door was closed & we waited for 2 economy passengers - took an hour . mY experience - once the door is closed , it does not open until the plane reaches the destination ."
Pros: "Nobody bugged me about plugging my laptop and cellphone into the wall for charging. I wanted to check out the spice shops in the airport but they were closed both times I was there. That would have been something I might have liked."
Cons: "Customs in Trinidad, even for transit is a pain. You go through customs, get dumped outside, have to recheck your luggage whenever the counter decides its going to open. 11 hour layover on the way down, 6 hour layover on the way up. Food options were fried chicken (KFC), fried chicken (Churches), fried chicken (the local franchise), and Subway. Since the layover was late at night and I was a woman traveling alone, I did not want to leave the airport (and still drag my luggage because the airline counter was not open yet to check in to my connecting flight)."
Pros: "Customer service was very helpful"
Cons: "To get an extended flight I instead"
Pros: "Crew was excellent!"
Pros: "I was happy to be able to get a flight on a flight that offered free entertainment through the United Mobile app. I just don't understand why your airline doesn't offer free internet and entertainment. It seems like a small price to pay to keep your passengers comfortable. Get with the program and the rest of the industry."
Cons: "Once again, United first changed my flight which increased my layover from a little over an hour to three hours, and then our flight was delayed by three hours, making our total layover time over six hours. United does this more than any other major airline. I am actually considering switching my United Mileage plus credit account to one of your competitors."
Cons: "1.5 hr delay on Tarmac"
Pros: "Crew very efficient and nice"
Cons: "Being it's a flight from Japan a more Japanese meal would've been better"
Pros: "*Sat in Economy Plus so had a good amount of room"
Cons: "*Ran out of overhead bin space early on. *The inflight entertainment worked for about 15 minutes and wouldn't work anymore."
Pros: "Lots of drinks. 10 free Movie options. Snacks. Blankets. Great!"
Cons: "Tiny crowded space, and they wouldn't let economy use the front two restrooms"
Pros: "I like still having an option at non- stop, direct flight, from Amarillo to Denver."
Cons: "Small plane. But flight is short."
Pros: "Nothing"
Cons: "I paid $50 extra for a flight to leave at 5 instead of 8 and they ended up so late that the cheaper flight left before we did. Overbooked and packed to the point of immobility."
Pros: "Easy to board an deplane, as the plane is about the size of my bath tub."
Cons: "Can't believe United is still flying these propeller soda cans in 2017. This plane was absolutely disgusting...smelled like urine throughout, was dirty and grimy, had worn out seats. Basically like borrowing your college roommates 20 year old Buick that he got for free from his grandma. Customer service from the flight attendant was on par with the plane quality. Was snapping at customers and annoyed that everyone didn't understand how he wanted to balance the load in the plane with moving people's seats around. I get why that is super important, but that doesn't mean you can be a jerk about it to *customers* who haven't experienced the pleasure of flying in a pinewood derby car in the sky before."
Pros: "Nothing"
Cons: "No room for bags"
Pros: "Flight and experience were great."
Cons: "I would expect when I book a Luftansa flight to fly in a Luftansa jet. This flight was carried by United and I did not know that until I arrived at the airport."
Pros: "Seat was ok in stiffness and padding"
Cons: "Don't like sitting with my knees propped on the seat in front of me when I'm only 6' tall. feel like you could give a touch of extra legroom for times like when you want something out of your bag crammed below the seat and you have to jar your neck sideways to reach it and try not to be in your neighbors lap while doing it."
Cons: "My flight was ten hours late and no accommodations were provided. 40% off tickets to hotels and no way to get to them."
Pros: "Quick flight, arrived early to each stop"
Cons: "Seats hurt, head rest don't stay up"
Pros: "The flight attendant was fantastic, she was up beat and very nice. It was a nice quick flight."
Pros: "İnside temperature was very low 3-4-3 seating is not comfortable"
Cons: "I paid for something and I expected to get it. For most of my trip I sat business class but on my flight back to phx from Houston not only did I get an economy seat but I also got put on the last group to board. I can't help but feel a bit cheated here."
Pros: ",,,GOOD FLIGTH! THANK YOUUUU ALL*"
Cons: "I haven't gotten on the flight. It's been delayed 3 times."
Cons: "Internet was down the whole time"
Pros: "The flight was bumpy but otherwise pleasant"
Cons: "There was a rude passenger that yelled at me as I was exciting the flight suggesting that I cut her off as we were getting off the plane thinking that I took her bag. It was outrageous and completely ruined the flight for me. I realize this has nothing to do with the flight but it just made me feel so crumby and attached that I felt the need to share it. Also the leg room was a joke. We barely had any room to move. I probably won't fly coach on united again due to the bad taste it left in my mouth. Unfortunate because it's hub is in chicago."
Pros: "Late, very late. Kept saying 20 minutes, just 20 more minutes. It was over an hour and a half late. Poor communication. Lost my luggage and blamed it on bahamas air even though it got stuck in houston."
Cons: "Flight delayed"
Pros: "Take off and landing and overall flight was great. Flight crew were very friendly."
Cons: "Flight delay"
Cons: "Needs more leg room"
Pros: "The flight itself and the crew were fine."
Cons: "The flight was delayed by weather but still on time for us to make our connection. But boarding was delayed. Finally, the gate agent announced that they were repairing an overhead bin door. This took approximately twice the announced estimated time. Even so, we arrived at the gate with enough time to make the connection, which was 4 gates away. Did the crew ask people to let those with close connections get out first? No. Did the crew or gate agent communicate to other gates that we had arrived? No. We got to our connecting gate 6 minutes before the scheduled departure. They had closed the door and would not board us. Two people from our plane made it to the connection, so they knew we were coming. But 5 of us who were seated a little further back arrived minutes later. We made it onto a later flight. We also adopted an elderly passenger in a wheelchair, who would have been left by himself at the next gate for 3 hours by United if we had not taken him with us. We all got on the next flight, but only with some work."
Pros: "I liked the entire flying experience. It was ideal. Best part to me was the pre check and not having to go thru the line. Flight left early, arrived early, I had a middle seat and it was comfortable."
Cons: "Nothing."
Pros: "Most things"
Cons: "Some things"
Pros: "Absolutely nothing"
Cons: "Flight was cancelled in Newark for an unknown reason. Luggage was then delayed because nobody from united cared to change it onto the new flight I was assigned to."
Cons: "Crowded seating."
Cons: "Our flight had a "mechanical delay" which drug on for several hours (every 30 min there would be another 30 min delay). This eventually meant we would miss our connection to Munich and had to be rescheduled to the following day. The next day we had another round of "mechanical delays" and just barely made the connection."
Pros: "Flight left on time."
Cons: "It was berry cold on the plane!"
Pros: "Snack options."
Cons: "No entertainment as No tvs and no wifi was available. Even the Delta App was not working."
Pros: "I did have a nice trip!"
Pros: "The time it took to get there"
Cons: "One of the crew members was very rude with an attitude the guys that sat next to us where loud and annoying"
Cons: "Waited too long to land"
Pros: "Easy flight"
Cons: "Very bumpy!"
Pros: "Everything else was fine. I was even able to access my luggage in LAX to retrieve my medication, which I accidentally had left in there. Thanks for that."
Cons: "Stewardess was so big and clumsy, that she had to hold on to the overhead bins and wake me up every time she squeezed through aisle and scraped by me. I know you cannot discriminate against big staff, but you have to make the aisle wider if you want your passengers to be comfortable and undisturbed."
Cons: "Crew was in a rush to serve a simple drink"
Pros: "Great experience...checked luggage even arrived promptly."
Read more about Delta
Safety measures for airlines flying from Butte to Cape Town
Airlines flying from Butte to Cape Town have enacted additional safety measures and adjusted policies to better accommodate travellers. Policies vary by airline.
Heightened sanitation
Daily cleaning, installation of cabin HEPA filters on flights from Butte to Cape Town
Mandatory masks
Masks required on board, masks provided on flights from Butte to Cape Town
Social distancing seating
Middle seats unavailable to book on flights from Butte to Cape Town
Pre-flight testing
Testing for antibodies, testing for symptoms for flights from Butte to Cape Town
Book cheap flights from Butte to Cape Town
Recent return flight deals
Search by stops
Search by airline
Search by price
Butte - Cape Town Flights