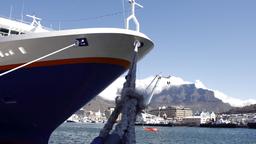 Find cheap flights from Massachusetts to Cape Town
Search hundreds of travel sites at once for deals on flights to Cape Town
FAQs for booking flights from Massachusetts to Cape Town
How does KAYAK find such low prices on flights from Massachusetts to Cape Town?
How does KAYAK's flight Price Forecast tool help me choose the right time to buy my flight ticket from Massachusetts to Cape Town?
What is the Hacker Fare option on flights from Massachusetts to Cape Town?
What is KAYAK's "flexible dates" feature and why should I care when looking for a flight from Massachusetts to Cape Town?
Top 5 airlines serving Massachusetts to Cape Town Intl
Scores according to KAYAK customer reviews
8,3
Emirates
Overall score based on 15 396 reviews
Cons: "Me"
Pros: "Crew were great, entertainment was great, all in all a really comfortable flight despite not getting an aisle seat which would have made it even better"
Cons: "I discovered when I hit Dubai that despite having an eight an a half hour layover that I didn't qualify for the free hotel I thought I did qualify for as someone with an eight hour plus flight so that was a little disappointing have had it before so assumed it was on all flights but that ended up being a negative surprise..."
Pros: "First time we flew on business on international (we upgraded)."
Cons: "I haven't received my bag yet. It's been 4 days"
Pros: "Good flight"
Cons: "Crew was not very friendly. Had argument with a old man in the next row over serving glass of water"
Pros: "Staff helpful and courteous under difficult conditions."
Cons: "People were allowed wheel chairs without a doctor'snote. 59 wheel chairs passengers is ridiculous. Make it a requirement wheel chair assistance required a doctor's note. And check hand luggage weight. Many bags excceeded the limit."
Pros: "Very responsive and friendly crew"
Cons: "Would like to see more vegetarian options"
Pros: "The pre-boarding, courtesy extended, everything was good. No complaints."
Cons: "The long hop because of my age"
Cons: "I thought I had paid for window seats."
Cons: "The airline's insistence on keeping a passenger limited to only one carry on bag and then weighing to make sure that each carry on item was only 7 kilos was just plain ridiculous."
Pros: "We felt safe and the flight landed a bit early."
Cons: "Boarding was a nightmare, couldn't hear zones being called, etc. assigned seats had us in the middle and basically so confined we couldn't eat when they gave us food. Very uncomfortable. I had such a bad experience I got online and paid for isle seats for the return trip, and thought maybe that's what they wanted all along ..,"
Pros: "Everything"
Cons: "Nothing"
Pros: "Great crew, seats, entertainment options. A 28hr trip felt like 5 because it was so comfortable."
Cons: "I did not like that only one bag is allowed on the flight if you are in economy."
Cons: "Request to allot passage seat on 30th Nov"
Cons: "Food"
Pros: "I enjoyed everything about Emirates. No complaints. Nice plane and stewardess."
Cons: "That no accommodations were made nor provided"
Pros: "The flight crew we're fine and helpful if you needed something."
Cons: "The TV for my seat would cut out when the person in front of me reclined. The charging plug also didn't work."
Cons: "Did not get wheelchair assistance for my dad as requested."
Pros: "Food was good"
Cons: "Boarding is complicated . They didn't allow cabin baggage and laptop bag together. Only 1 is allowed"
Pros: "Everyone was very friendly. And, the amenities offered are superb."
Cons: "I did not get the seats I selected when booking"
Pros: "Loved how professional, courteous,pleasant and efficient all flight attendants were."
Cons: "Majority of movies were either B movies or older movies. Would have enjoyed more recent movies."
Pros: "Everything"
Cons: "Nothing everything is good"
Pros: "Value for money. Courteous, efficient, and pragmatic. Recycled blankets and headphones."
Cons: "Bathroom door broken I was locked inside for several minutes"
Pros: "Crew went out of their way to be friendly"
Pros: "Being able to sleep comfortably Great staff Food good rather than great but not easy on flight. Well chosen good wines. Chauffeur service to & from airport Ease of checkin"
Pros: "The amenities in Business Class were excellent - the seat was luxurious and you could actually catch some sleep. The food was gourmet and the staff was very attentive. They made a small mistake and forgot to serve me dessert but the mistake was remedied immediately when I informed them of the slip up."
Cons: "I paid a LOT of money for a Business Class seat and yet I was never notified that my flight was going to be delayed in departing by 12+ hours until after I arrived at the airport. According the the flight crew, they were notified at 9am that morning and the airline had my phone number and email, yet I arrived at the airport at 8pm because I was never notified! I spent $50 to take a taxi to the airport and now I had a 10am departure the following morning! I was given no compensation for this massive issue. Just "sorry, come back tomorrow!" I was very upset! My choices were either take ANOTHER $50 taxi home that night and then another $50 taxi back in the morning or get a $150 hotel room at the airport. So glad I paid THOUSANDS OF DOLLARS for my Business Class seat (a big spend for me as I've never flown Business Class before but felt like a special treat for a special occasion). WTF, Emirates!"
Pros: "Entertainment facilities very good. Important for those long trips. Food good too"
Pros: "The selection of tv shows and movies was excellent. Very diverse. The crew were also very responsive to anything we asked (water, questions, etc...) They gave me good advice regarding my connecting flight."
Cons: "The plane was an older model, so the touch screen was a bit unresponsive. Our tvs were shut off for the first two hours because of a glitch."
Cons: "Seats elbow room was insufficient."
Cons: "Screen was black and white most of flight"
Pros: "The flight was empty and the luxury to choose your open row of seats"
Pros: "Cosmetics kit is of high quality. Airport pick up and drop off."
Cons: "Seats are not wide enough and uncomfortable for business class. Not many food options. TV remote is not intuitive. When seat is turned into bed, it is not 100% flat, and has some elevation. Cannot comfortably speak with co-passenger due to privacy board that doesn't come down fully. TV positioning is not ergonomical and co-passenger's TV screen is too bright when trying to sleep."
Pros: "The Captain spoke to us a few times and the crew were absolutely amazing. Best flight Ive ever been on."
Pros: "Lovely online and phone customer service reps. Comfy flight with good entertainment (tv)."
Cons: "My baggage (x3) was delayed 3 days, which was frustrating to say the least. I received no apology email or flight discount/refund/coupon, etc."
Cons: "Had a tough time to get a replacement ticket."
Cons: "Despite ordering a vegetarian Oriental meal, I was given a meat dish in my meal!"
Pros: "Lots of food"
Pros: "They got us there safely"
Cons: "We did not get the seating booked online The room in the terminal at the boarding gate was extremely small and inadequate. It created much anxiety and discomfort among the passengers. Some were disgruntled."
Pros: "We were pleasantly surprised when my whole family received a business class upgrade The services on board was excellent."
Cons: "Check in at he Jeddah Hajj terminal is chaotic"
Cons: "That there were no WiFi on the flight."
Pros: "Flight was not full Enough space to sleep"
Cons: "None"
Pros: "Service was excellent. Crew was friendly."
Cons: "Touch screen at seat was not responsive. Took many presses on the screen to get it to respond."
Pros: "This is my third time flying with Emirates and I can not say enough positive things. I only wish my husband was able to fly with them."
Pros: "The baggage allowance, excess baggage rules are some of the most generous rules. The service of the people on board is great I general and the aircrafts are impeccable."
Cons: "The first leg of Hyderabad to Dubai was about 3.5 hours. The airhostesses must have been tired from another long haul prior to the HYD-DBX leg. A couple of them were a little less than charming to some of the passengers. Many of the people from Indian subcontinent don't use the magic words - thank you and please. So, it could come out likes bit rude but a curt answer in stead of yelling would have sufficed. My flight was from EWR to HYD with stopovers at BOS and DBX. A long wait at Dubai can be understood and expected. But a 7 hour layover at Boston was a killer. If Emirates tied up with any other carrier other than jet blue, this could have been avoided. Even otherwise, after a 20+ hour journey, another 7+ hour waiting was a killer. Please change it to make the journey shorter"
Pros: "Entertainment and food"
Pros: "Very attentive, patient, helpful and friendly on-board crew Food was good In-flight entertainment options"
Cons: "understaffed counter at the gate. People waited in line for as long as 45 minutes for passport check Audio quality of airline provided headsets was poor. Some would not work. Others did not play audio on both left and right sides"
Pros: "Frequency of service and inflight entertainment options."
Cons: "All the kids. Too many. Too many crying babies. It was like a day care in our section. I've never seen anything like it. Also, the ICE interface is a little confusing. And the touch screen a little weak."
Cons: "Better choice of movies"
Pros: "Nice folks"
Cons: "Economy is not very comfortable and still expensive. Espescially when the person in front lowers their seat."
Pros: "Nothing"
Cons: "Entertainment didn't work, the crew did nothing to help. The plane was hot and stuffy. My luggage is lost."
Cons: "Children children children....."
Cons: "Could've been on time"
Pros: "Crew"
Cons: "Screens need update, mis functions on equipment"
Cons: "Terribly uncomfortable seat."
Cons: "Just except very bad to reserve 24h before by phone impossible to have the number call call geneve airport it was ile fidji a d south pacifica impossible to understand i speak french andlittle english perfortunatly my kids live princetona d boston Thank.you merci yvette ruggeri"
Cons: "Difficult if not impossible to sleep in coach"
Pros: "The crew were personable and the chocolate that was offered near the end of the flight was a nice touch."
Cons: "Cramped, cramped, cramped!!!!! The seat pitch was just so uncomfortably short so much so that when the person in front of me reclined his seat, the TV screen was a mere 1-2 feet away from my face making it impossible to watch anything without getting crossed eyed or a headache. This unfortunate situation has influenced this review greatly particularly because this wasn't a 2 hour flight but a long haul one."
Pros: "We had a turbulent trip but our pilots were very competent and got us to Zuroch safely. Bathroom was pretty clean."
Cons: "The plane was an older model and very outdated. The flight attendants gave us a choice between chicken or vegetarian pasta. I chose chicken, but it was actually beef. The salad was literally iceberg lettuce and a slice of cucumber. Overall, the meal was one of the lowest quality I've ever had in am airline. The outdated onboard entertainment system was annoying to operate and it was impossible to even see the screen when the person ahead leaned back."
Pros: "On time; smooth boarding process; lights dimmed for a reasonably long time."
Cons: "NO legroom on the Zurich to Dusseldorf flight."
Cons: "The plane was ancient. offer wifi- at least be able to pay for it. charger outlets."
Cons: "Palermo never ready for plane arrival"
Pros: ";Flight attendants very attentive;"
Cons: "Leg space far too tight; could barely move; Unable to see TV screen due to angle, even at max tilt; Food was inedible; perhaps acceptable as dog food; Toilet seat would not stay up for male to pee. Worst international aircraft I've ever experienced. Recommend upgrading before selling any more seats."
Pros: "After having read Swiss Airline reviews I was prepared for a difficult and uncomfortable trip from BOS to ZUR. I was pleasantly surprised to the kindness and comfort I found in the economy class of Swiss Airline. Bags were checked in, flight was timely and legroom was satisfactory. I would highly recommended Swiss Airline due to my overall experience."
Pros: "Everything was perfect"
Cons: "Everything"
Pros: "We were pleasantly surprised at how good the food was! An added bonus was the chocolate they gave us. Crew was professional and courteous."
Pros: "The staff upgraded me to business. It was a great wxperience"
Pros: "No problems to report. Boston to Zurich in under seven hours."
Pros: "11min for airplane docking and going through passport control . I have travelled the world but never seen a more efficient way than at Zurich airport.kudos."
Cons: "Outdated plane."
Pros: "I thought the attendants were nice and that it was an easy, relaxing flight."
Pros: "On time; everyone friendly and helpful."
Cons: "I wasn't able to select seat before boarding"
Pros: "Chocolate"
Cons: "Staff not very friendly. Very small seat. Worn out plane."
Pros: "Kindness, courtesy and smiles"
Cons: "nothing in particular"
Pros: "Everything !"
Pros: "Just another flight, nothing special."
Pros: "Just like everything else the Swiss do, our Swiss air flight was like a well oiled machine. Very friendly crew, very good meals, lots of creatures comforts; blankets, pillows, headphones, warm washcloths in the morning. Great overall experience."
Cons: "The seat room is every bit as tight as any other airline, so if you're tall, and flying an overnight, upgrading to a seat with leg room might be worth the extra cost. Select your roomy seat early - they go fast!"
Pros: "The fights themselves were nice, the crew was pleasant and the dinner itself was a very nice surprise"
Cons: "Wow what a cramped space- the minute the person leaned their seat back I had no room and I'm a fairly small pElson. The seat in front of me was almost literally in my lap I couldn't open my tray on their seat back unless they sat up to eat"
Pros: "Swiss chocolate is always welcome!"
Cons: "The food in economy class was one of the worst i have ever got in a flight. The chicken was not cooked completely. One of the side dishes was impossible to identify, perhaps past mixed with bread crumbs, only breadcrumbs, who knows? Ver disappointing for swiss. You were doing so much better in the past..."
Cons: "We were packed into the airplane like sardines!"
Pros: "Food was good. Seats were comfortable."
Cons: "One of our seat back entertainment units did not work. The attendants tried to reset it twice, but it did not help."
Pros: "Friendly staff"
Pros: "Very pleasant flight, excellent take off, didn't feel a thing. The crew was friendly and helpful."
Pros: "No problems."
Cons: "Too narrow seats."
Pros: "Nothing! It was the first day of our honeymoon, and it was ruined by Swiss."
Cons: "This (attempted) flight was like living a nightmare. The aircraft had a problem with the A/C, so we sat in the extremely hot aircraft on the tarmac for 2 hours while they tried to fix the problem. Then, when we were finally told that the aircraft could not fly, the Swiss staff said that we were "not allowed" to leave the aircraft. After stressed passengers confronted the crew demanding to be let off the aircraft, we went back into the terminal to wait for hours in line as just two Swiss staff filled out hotel vouchers by hand for over 200 passengers. Adding insult to injury, we were then told to wait for a hotel shuttle at the curb, despite the fact that the shuttle had stopped running hours earlier at midnight. I didn't fly to Switzerland until the next day, losing hundreds of dollars on a missed hotel stay in Zurich, and travel plans. And it was an awful start to my honeymoon. The way the Swiss staff treated us was unconscionable and insulting. They have not responded to my several written complaints, so maybe Kayak can help!!!"
Pros: "Comfortable business class seats, much better than the updated Lufthansa footsie leg rests. Attentive staff. Puzzles for the children"
Cons: "Still no wifi on the Swiss Air A330. No live tv streaming. No big deal on red eye, but frustrating on long daytime flights."
Pros: "Staff was very polite"
Cons: "Our flight got cancelled and it was slow rebooking very confusing"
Pros: "The food was excellent and the staff were attentive. The flight was smooth and the captain kept the passengers well informed"
Pros: "Nothing."
Cons: "Communication was terrible."
Pros: "We had delays boarding and no one was there to explain why."
Cons: "Confusion at boarding due to delay & Difficult to hear announced in the crowd & noise."
Pros: "On every flight I have ever been on, if I request it I can get a whole water bottle vs. the small cups offered...however on this flight they refused saying 'it is against the rules"?? As a result I had to bother the flight crew over 10 times to refill my small glass...a huge inconvenience for both of us. The other inconvenience (one I have not experienced in over 5-6 years) was the the headphone jacks were the old fashioned kind...meaning you could not use your own, and the buds given by the airline were very uncomfortable."
Pros: "Everything"
Pros: "Cornella was my flight attendant and she was amazing! Such a sweet woman. Someone give that beautiful lady a raise, extra week of vacation and a high five for me. Food was great. Drinks were plentiful. Seat was comfortable and I felt the pilots did a great job of finding the smoothest flight path."
Cons: "Entertainment selection left something to be desired. When comparing to Virgin it is tough to be anything but disappointed."
Pros: "boarded from rear of plane forwards, which made boarding go more smoothly. Very efficient and fast flight attendants. Food Ok: Vegetarian was one of two standard options. Included a few nice touches like warm crossants."
Cons: "So little elbow room in center aisle that it was quite challenging to eat meals. Not enough lavatories, so they were in continual use, preventing any chance of rest. We were 3 aisles away in darkened cabin, but the flashes of light bright enough to read by and loud CLACKS of door latch when the door opened & closed kept us up the whole flight."
Pros: "That I was going to Florence."
Cons: "This was the most uncomfortable flight I've ever experienced. The seats were so narrow, there was absolutely no legroom, and when the seat in front of me was reclined I had even less space. For an overnight flight, it was ridiculous. The planes for the short one hour trip from Zurich to Florence were more comfortable. The food was tasteless and very artificial in its appearance and taste. Inedible."
Pros: "Yes"
Cons: "Was perfect"
Pros: "Baggage policy and amenities on board as well as the Istanbul airport as a connector."
Pros: "M"
Pros: "flights on time. special meals I ordered were provided."
Cons: "very long check-in line. took over 1hr to check in. tried to check-in online in advance, but system did not allow me to do this."
Cons: "I will inform everyone I know not make customer to your company because of boor service"
Pros: "Everything...the food was delicious, the staff was gracious and always went the extra mile."
Pros: "Slept in the flight for 5 hours and my toddler did too , was quiet in the cabin and this is the only good thing"
Cons: "Boarding they kept me and couple othee guys like seeiously 5 staff people at the gate doing nothing and you ask anyone please help i want to tag my stroller so i can board ans go on boarding line, no response only one peeson will work. the rest of the four are completely useless, i eventually told my wife to board with our daughter so they have the time to sit and prepare food etc and pull things they will need durimg flight Andi waited on this last staff person at the gate until she gave me the tag to the stroller and boarded later First meal they said either fish or beaf meat balls, i like both and no problem, but the crew said no fish anymore so you you will take beaf, OK Luckily neither my wife or daughter ate it Because after I ate it, 3-4 hrs later, I had the worst stomach pain ever and was in pain the rest of the flight and the remaining of the day after we landed FYI I ate just crackers and like all bread sandwiches all morning and was completely fine- just the beaf meat balls either not cocked or remains of non good beaf and other things- horrible food"
Pros: "Nothing"
Cons: "Passengers were throwing up and the crew did not pass through the cabin to provide any sickness bags. I had to swap my first row seat to the last row as a passenger next to me had thrown up which had caused the entire seat to be dirty."
Cons: "No usb chargers on plane"
Pros: "good people /service, good food and comfortable seating nice experience all in all"
Pros: "Sleeping accommodations, storage, crew attentiveness in business class was outstanding. 5he business lounge in Istanbul was the best ever. Great airline."
Pros: "Turkish Airlines offers an experience much better than your average two-hour plane hop in the U.S. There was a full meal served, staff were kind and didn't try to sell a bunch of extra stuff to you, and there were many choices for in-flight entertainment."
Cons: "Unfortunately, the children on the plane were really poorly behaved and loud. In addition, the flight was delayed by 1 full hour and when we arrived in Vienna our luggage (and the luggage of many other passengers) had not been sent with us. We waited in line for luggage for 30 minutes, then another line for at least 30 more minutes to report the missing bag, and we were then told that it wouldn't arrive for another day and would be delivered to us within a 3 hour window in the middle of the day. This was essentially an entire night and day lost to a mishap that the airline didn't even notify us of when we landed. Pretty frustrating."
Pros: "Everything was great."
Cons: "Waited on the plane for a while before takeoff"
Pros: "All was great, until..."
Cons: "... the person in front of me reclined their seat. That was the end of my comfort. I'm 5.11"- 1.80cm. Couldn't watch tv, had trouble eating."
Pros: "Good service, friendly staff."
Cons: "Istanbul airport is obviously outdated and very crowded. Only one restroom for a huge area around gates 300-309."
Pros: "The flight was slightly comfortable, there were more food and snacks options than in other aircraft companies."
Cons: "Some of the crew were very rude, making a point to show you that they were hassled by serving you. I thought that was poor service. The seats weren't all working so while the passenger in front of me reclined, my seat wouldn't making for a very uncomfortable flight. I thought the entire aircraft needed either renovation or retirement altogether. Old TVs and non-functioning seats, all made me kind scared of where I was tbh."
Pros: "Food"
Cons: "After bus arrived at steps kept on it 20 mins. 2 more buses arrived in this time. Still wait. Then let out all at once. Massive queues to board. Poeple not dressed for this. Poor babies crying Maybe 15 mins waiting in 2am cold on tarmac."
Cons: "On the registration checking in in Boston Logan Airport they did not tell me that I as an american citizen must have a visa. After arriving to Turkey they refused me to get in and sent me back to the states. I want refund all my expenses on this trip."
Pros: "Everyone we encountered was friendly and helpful. They fed us and gave us blankets and pillows and slippers. They were lots of movie and tv choices. It was a very pleasant experience."
Pros: "Turkish Airlins is so wonderful, and I really appreciate being treated like a human being at IST (unlike Schipol, De Gaulle, other airports to connect at around Europe)."
Pros: "Boarding was smooth. Staff friendly. Great selection of movies."
Cons: "Dinner was really poor experience. However I guess it is a matter of taste (pun intended)."
Pros: "Nothing"
Cons: "Comfort, service, food"
Pros: "Great crew and food"
Cons: "Seat comfort/space"
Pros: "Overall the experience was good with friendly staff."
Cons: "My luggages where ruined and there was heavy rain. The luggages where left out instead of being protected l, damaging clothing and the luggages themselves."
Pros: "Everything"
Pros: "Everything was very good"
Cons: "Everything"
Pros: "Great choice of entertainment, food relatively good for plane food."
Cons: "Crew was fine but not as friendly or cheerful as I'm used to flight attendants being. The leg room was pretty poor on this particular plane, there wasn't even space to put a small bag under the seat in front of me."
Pros: "Crew members were nice People were good at check in as well"
Cons: "It was ok but room to improve everywhere It's matter of process where it may help to choose international standards rather than follow ones preferences"
Cons: "Internet"
Cons: "Food was dried out and tasteless"
Pros: "Comfort and boarding was well done, comfort is really good"
Cons: "Crew was little bit nervous and not nice all the time!"
Pros: "As above"
Cons: "As above"
Cons: "There was not enough milk while they know there is alot of kids"
Pros: "I used the prime lounge in Istanbul and when it was time to go, I was able to practically walk on the plane without any wait. The seats were comfy and didn't have a ton of legroom but it wasn't bad. The staff we're friendly and helpful. The in-flight entertainment had a pretty impressive selection and had one of the best-designed interfaces I've seen so far (and I've ridden a variety of airlines). Last and most important, the food was hands down the BEST I've had on a plane. Turkish is killing it, they're my new go-to airline!"
Cons: "I really can't complain about anything, even if I try! Maybe the touch screen sensitivity on the entertainment console seemed a little off, but that's just nitpicking"
Pros: "Passing comforter The headphones for TV (full headphones red) Entertainment options"
Cons: "The seafood plater and breakfast platter egg Bathroom was dirty (water spill)"
Cons: "Not much Very decent efficient operation Always room for improvement"
Cons: "Horrible customer service. We paid in case of change in flight plan .your airline said no money back."
Cons: "Worst wheel chair service"
Pros: "The seats was comfortable"
Cons: "The price was good"
Pros: "I was nervous to fly Turkish Airlines; however, the crew was professional and the experience was very positive. I felt safe and well cared for."
Cons: "Istanbul connection could have been smoother. The process was not efficient or clear. It worked; and I navigated it, but it could be improved."
Cons: "not all the crew spoke English"
Pros: "Thank you for managing wheelchair assistance at Istanbul."
Cons: "We had at Boston Checkin gates for a wheelchair for 30 minutes. We gave up and my parents had to walk to the gate."
Pros: "We travel and used different airlines but Turkish airlines is one of the best."
Pros: "The Air hostess are aware of what they are doing, they can manage extra requests from different people."
Cons: "The workers at the boarding they don't have good language to new people they think every one should know every thing about Turkish schedule and other information, It is a little bit strange to have no where to sit at Instambul Airport while having wheel chairs for sick people after bringing them at the waiting place where do you think they will be sitting."
Pros: "Loved the seating space"
Cons: "I was traveling with my sister and the lady's who gave us our boarding pass had trouble with our tickets and sat us separate."
Cons: "Delayed a couple hours."
Pros: "Almost everything. Food ..."
Cons: "Was great overall."
Pros: "Flight was great overall, but the one piece that I'm hoping is not a repeat is the overly frequent reminders, especially since this was an overnight flight."
Cons: "Too many redundant and unnecessary announcements"
Pros: "Excellent service"
Cons: "Going on the bus to the plane"
Pros: "Hot towel, full beverage menu, free slipper toothbrush eye mask etc. large tv screens with a lot of movies etc. also the captain didn't come on every hour during a red eye flight to say something I didn't need to hear about which has happened on the last few longer flights I have been on. New interior of plane."
Cons: "Food wasn't great, seats were closer together than some other airlines."
Pros: "Great crew who were prompt with service and friendly!!"
Cons: "Notjing"
Cons: "Movies"
Pros: "I enjoying having an aisle seat plus two empty seats next to me. I appreciated that you are conserving plastic cups. Keep up the conservation!"
Cons: "The touchscreen was so buggy and unresponsive that I opted to sleep instead of trying to find something to watch on it."
Pros: "Nice support people"
Cons: "Temperature too warm No room Couldn't get an upgrade"
Cons: "All of our luggage was lost and did not arrive in Prague"
Cons: "Tv screen didn't work very well. ( picture was fine but the function buttons were terrible)."
Pros: "Fabulous service"
Cons: "Not a thing"
Cons: "Seat very short & im only 5'2" and it was short even for my legs. Too short for anyone average Otherwise ok"
Cons: "N"
Cons: "Nothing"
Cons: "Passport control in Frankfurt was slow, very long linen under staffed"
Pros: "Great service and timeliness."
Cons: "I wasn't offered earphone headset so I could not enjoy entertainment."
Pros: "On board crew was friendly and helpful"
Cons: "Muslim meal does not mean all Muslims eat curry. It's rediculous that we cant have a decent English breakfast instead you get curry or some form of curry for breakfast, lunch and supper. Your so called Muslim meals are not suitable for kids!! There is no such thing as a Muslim meal either. It's simply called Halal otherwise then everyone else's meals should be called Christian or Jewish meals etc. Also I requested help with transfer to my last flight which was horrendous because I'm one adult with 4 kids ages 1 to 11 and my eldest has sever learning disability. I nearly missed my flight because our flight landed late and I was struggling to keep my kids safe and together while running for the next flight. Somone should have been there to help with transfer."
Cons: "Flight was delayed"
Pros: "There were many movie choices."
Cons: "The plane was a bit warm."
Cons: "More movie choices and more music choices"
Pros: "Seating space was fair"
Cons: "Too hot"
Pros: "Staff, very good."
Cons: "Space for sitting and functioning. Flight monitor not functioning."
Pros: "Sandwiches seeved"
Cons: "Plane was 1/2 hr late due to computer issues"
Pros: "Lots of space....very comfortable seat."
Cons: "Can't think of a thing."
Pros: "Everything was well organized and smooth"
Cons: "Break between the 2 flights of mire than 6 hours."
Cons: "The list of movies was poor"
Pros: "loved the candy given to us when we left the plane"
Cons: "Too many announcements"
Pros: "On time"
Cons: "Nothing to mention"
Pros: "Beautiful new plane — supremely clean"
Pros: "It was great."
Pros: "Crew"
Cons: "As I checked in for the flight around 10 am on Saturday my ck in was "finished" because our pass ports were due to expire in April. We were not allowed to board our flight and the passport office is closed until Tuesday. As a result we lost $700 dollars to the hotel booked and Lufthansa may not reimburse us for the flights which were over $2000. Absolutely horrible service, no help. Negligent in informing us rapier when i chose seats for the flight. The flight was also delayed 2 and a half hours. We now have no vacation for which we paid $3000."
Pros: "The flight attendants were very nice and the service was excellent"
Pros: "Indian meal and movie options"
Pros: "It was one of the best flight experiences in my life. Flights on time and suitcases delivered immediately."
Pros: "Brand New plane. Great German entertainment. Crew were very efficient but didn't show up with drinks as often as in the past but still more often than other airlines. Overall a wonderful experience."
Cons: "Took two hours to start dinner service without a reason. Turbulences and a passenger with long legs were impeading my sleep but not Lufthansa's fault."
Cons: "Stroller damaged by cargo people"
Pros: "New plane. Very nice."
Cons: "not much."
Pros: "On time, friendly crew, efficient connection."
Cons: "Food was below average - even considering discount tourist class seat."
Pros: "My booking and ticketing went very well Lufthansa was great"
Pros: "All of the above"
Cons: "We were delayed for two. Hours"
Pros: "Perfect service from crew members. Comfortable seats. Wonderful pilots!"
Cons: "Cramped boarding area."
Pros: "The cameras on the outside of the plan are fantastic!"
Pros: "comfort, crew"
Cons: "long delay which made me miss my connecting flight, poor choice of on-board entertainment"
Pros: "Clarity of informations"
Cons: "Every thing"
Pros: "Uneventful."
Cons: "And packed in like rolled up silk undergarments."
Pros: "All the staff was very friendly and helpful."
Cons: "Terrible leg room."
Cons: "comfortable Seat"
Pros: "Clean, comfortable, good blankets and lighting. Perfect for what I needed."
Pros: "Comfort, choice in movies, leg room, toilets on one level and plenty, staff helpful"
Pros: "Great food, on time arrival"
Cons: "Seats are very tight."
Cons: "Adjusting the reading lights needs to be more straight forward. It is always hard to find out how to turn the lights off. I like to sleep on planes and every plane seems to be different."
Cons: "The touch screen did not work properly"
Pros: "Great atmosphere, crew was excellent!"
Cons: "I'm 6'5", so legroom can always be a complaint, but this wasn't too bad. The plane appeared to be fairly old and didn't have WiFi. Entertainment also was on an older screen which was navigated by using an old in-seat phone."
Pros: "Impressive service... amazing crew, very friendly and professional"
Cons: "Still don't have my luggage yet"
Pros: "The crew."
Cons: "The time between flights."
Pros: "Almost everything, especially the crew."
Cons: "Don't feel like anything should be better to be honest"
Pros: "Everything works and quick to get to destination."
Cons: "Travelled business class and was ace experience"
Pros: "Friendly crew, upgraded seat was worthwhile"
Cons: "More snacks in between meals,"
Cons: "This return flight was much better than the flight going to Amsterdam. I believe the biggest factor was the type of aircraft. The old 747 just didn't meet expectations. The newer 777 on the way back was much more comfortable, with better amenities."
Cons: "This was just a short commuter flight from Lyon to Amsterdam for connection."
Pros: "Amazing services .. on time just exactly .. I feel really happy onboard KLM ❤️"
Pros: "The crew was nice and helpful (our flight was 2h late so they put us on the one before in business class for us not to miss our connection)"
Cons: "A lot of delays, on both flights. We spent twice as much time waiting than flying."
Pros: "quick/efficient boarding - good staff - good food - easy flight !"
Cons: "the connecting times for klm seem to be very close - if your running late to start - you may not make your next one -"
Pros: "The earphones for out two seats only worked intermittently, but the Purser, Lee-Ann handled it professionally and pleasantly. That was the only disappointment in an otherwise pleasant flight"
Cons: "The earphones could have worked!"
Pros: "Crew was amazing, seats were comfortable with enough leg space even without choosing extra space seats. It was my childhood dream come true to fly with KLM. It was really an exciting trip for me, just that it was short."
Cons: "Well, for me everything was on point. Those who have never travelled with KLM, I would encourage them to do so and I'm sure they will not regret."
Cons: "I called for a crew member 5 times and waited 25 minutes for anyone to help me with just some water. I had to get up and go to the very back of the plane to ask for some water. The plane was hot and no air to be found. This was all after we had to get back off the plane before takeoff. It was terrib"
Pros: "The crew!!"
Cons: "Turn the lights on early making it hard to sleep"
Pros: "Crew's hospitality, good music, good destination material, terminal info, good system overall"
Cons: "Less legroom, storage space, bad food, few movie options."
Pros: "The service"
Cons: "The seats"
Pros: "Overall booking and airport was ok. Food was also actually quite good."
Cons: "A comfort of the seats... well its economy class in the end. Entertainment was just dreadful - small screen with visible pixels - I was unable to watch any movie."
Cons: "Nothing special"
Pros: "Excellent service. A meal , drink and a coffee included which we were not expecting."
Pros: "I bought the Airport tickets for my Russian friend. However customs would not allow her to board the plane unfortunately. That's not Kayaks fault. I would definitely book with Kayak again. Many thanks."
Pros: "Nice flight ...was comfortable travel ...good food.Thanks"
Cons: "No such things"
Pros: "More than adequate room, And very good service from a very professional staff. Head and shoulders abovevany American carrier, and several European lines I have flown."
Cons: "Can't think of anything."
Pros: "Wifi on Board"
Cons: "Nothing"
Pros: "Friendly attendants. Decent food, and frequent snacks and beverages."
Cons: "No charging ports for electronic devices."
Pros: "The crew were hardworking, responsive, conscientious and friendly"
Cons: "Really poor entertainment choices esp compared to my inbound AirFrance flight. Boarding was pretty disorganized and late."
Pros: "Really friendly staff. Great service"
Pros: "Good Experience"
Cons: "Nothing much"
Cons: "After more than two hours of delay... Initially the flight takes off was at 8:35... Then 21:20... Then 21:50... Then 22:10. Finally we took off at 22:40... Refund our money klm..."
Pros: "The staff the facilities the food all ******. Will definetly look forward to choose both delta and KLM"
Cons: "Bag was lost"
Pros: "Flight was lovely, crew were friendly and very helpful and food was delicious!! We travelled with assistance for mum and it was excellent and we were kept updated all through the flight."
Pros: "Excellent experience with the cabin crew."
Cons: "Seats on the 777 were too narrow. This 777 had a 3-4-3 seating arraignment, it would have been better with a 3-3-3, similar to a 787 configuration. With the current layout, even with an aisle seat, I was sitting in the aisle. And I am not a large person! The flight was full, so use the 787 and two daily non-stops. For a twelve hour flight, the food was only Okay, could have been better and with a better selection. Meal timing was poor."
Pros: "had problems checking in , in that I was charged for a suitcase! I have since checked my paper work and found thad that I had paid for a case! I will follow this up when I return to the UK"
Pros: "The flight was very good, specially considering it was a daylight one. Staff was friendly and servicial. Tue food was above the industry's average."
Pros: "Short-hop flight, fit for purpose."
Pros: "newer plane, good staff"
Cons: "need better and more food options, more often"
Pros: "Eveything is well arranged"
Cons: "Nothing"
Pros: "Easy airport business"
Pros: "The staff were friendly and all smiles. Seats were comfortable and we had a quick, smooth flight from Edinburgh to Amsterdam. The breakfast supplied was an egg and mayonnaise sandwich plus a drink, which seemed about right and very Dutch in character."
Cons: "It was rainy and necessary to walk outside to access the plane; the staff should give their customers a heads-up so that jackets can be donned. Additionally, the check-in queue seemed rather sluggish."
Pros: "Short, comfortable flight. Nothing special. Got us where we needed to be without incident."
Cons: "Nothing. This is filler text to meet the min. characters."
Pros: "Good and plenty of food available."
Cons: "No power to charge phones, laptops, etc and no WiFi available. For such a long trip (10 hours) below industry standard."
Pros: "KLM fed a sandwich even though the flight was only 2 hours. The crew was pleasant. Getting through the Amsterdam airport to catch a connecting flight with only an hour to do so was no big deal. Airport staff was pleasant and helpful."
Pros: "The crew were very friendly and accomodating, plane was clean and boarding amd disembarking was efficiently handled."
Cons: "55 minute delay was not welcome."
Cons: "I missed my flight because of MU"
Pros: "Except for my negative comment, a good flight."
Cons: "I paid extra for a window seat, but due to the poor alignment of the seats with the actual windows, I actually sat next to a wall! Nol much to see out of a wall. If KLM are going to charge extra for a window seat, then they should make sure there is a window there! If the seat had actually had a window it would have been an excellent flight."
Read more about Emirates
Safety measures for airlines flying from Massachusetts to Cape Town
Airlines flying from Massachusetts to Cape Town have enacted additional safety measures and adjusted policies to better accommodate travellers. Policies vary by airline.
Heightened sanitation
Daily cleaning, installation of cabin HEPA filters on flights from Massachusetts to Cape Town
Mandatory masks
Masks required on board, masks provided on flights from Massachusetts to Cape Town
Social distancing seating
Middle seats unavailable to book on flights from Massachusetts to Cape Town
Pre-flight testing
Testing for antibodies, testing for symptoms for flights from Massachusetts to Cape Town
Book cheap flights from Massachusetts to Cape Town
Recent return flight deals
Search by stops
Search by airline
Search by price
Recent one-way flight deals
Search by stops
Search by airline
Search by price