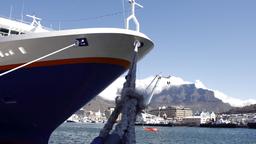 BTR - CPT
Find cheap flights from Baton Rouge to Cape Town
Search hundreds of travel sites at once for deals on flights to Cape Town
FAQs for booking flights from Baton Rouge to Cape Town
How long does a flight from Baton Rouge to Cape Town take?
Which airlines provide the cheapest flights from Baton Rouge to Cape Town?
Which airports will I be using when flying from Baton Rouge to Cape Town?
How does KAYAK find such low prices on flights from Baton Rouge to Cape Town?
How does KAYAK's flight Price Forecast tool help me choose the right time to buy my flight ticket from Baton Rouge to Cape Town?
What is the Hacker Fare option on flights from Baton Rouge to Cape Town?
What is KAYAK's "flexible dates" feature and why should I care when looking for a flight from Baton Rouge to Cape Town?
Top airlines flying Baton Rouge Ryan to Cape Town Intl
Scores according to KAYAK customer reviews
7,9
Delta
Overall score based on 29 260 reviews
Pros: "That i was able to watch movies, snacks were provided and water"
Cons: "Nothing really!"
Pros: "Awesome crew and great flight"
Pros: "Great crew."
Cons: "Nothing!"
Cons: "I checked in last night for my flight and get to the airport early to check my bag but My seat Was given away because they said I did not check in, even though I went through security WITH MY BOARDING PASS. Then they Assign me a new seat and when I got on the flight, someone was in my seat"
Cons: "Everything"
Pros: "Crews are very friendly"
Pros: "The crew was great, very accommodating food selection was nice."
Cons: "The cabin temperature was extremely warm"
Pros: "Crew was great. Delta auto rebooking caused me to miss my next flight"
Cons: "Contacting me before rebooking would have saved me $400"
Cons: "There was huge issues with our original plane and the lady at the desk was horrible with communication to all the passengers waiting for the flight updates. The one time I finally asked her if there was any updates, after almost 1.5 hours of delay and waiting, she took a very rude and snappy tone."
Pros: "Yummy snack! Funny crew member who acknowledged seats in landing position are uncomfortable. Sing songy welcoming voices :)"
Cons: "Aww. The movie I wanted to watch wouldn't play.."
Pros: "Crew was courteous."
Pros: "Flight attendant in first class was amazing."
Pros: "Crew are not friendly and I didn't have proper food. I have not asked to choose meal. I thought I can tell in flight that I want veg meal."
Cons: "Since rools are changing in international travel. You should inform the new tools to the customer."
Cons: "Being on time"
Pros: "very helpful and pleasant crew. Warm wet towels are a nice touch. I like the water bottle for each passenger at the beginning of the trip."
Cons: "Slight problem at first with entertainement at my seat that did not work ,but a crew member restarted it and it worked fine after that."
Pros: "New plane with great entertainment arrived 30 mins early"
Cons: "This was my worst EVER airline experience. It was delayed 27 hours and the snow was not the only problem. When we finally got on board a plane we sat on the runway for over two hours - then they FORGOT to load the luggage!!!"
Pros: "Free Tillamook snacks that were filling, upgraded snacks"
Cons: "Most of the crew. They were literally no smiles except one nice lady. Just blank stares and quick handing off, not expecting a smile, but most of the crew was cold for idk what reason (except one nice lady)"
Pros: "Crew was extremely attentive and friendly. I wish Delta's flights were this good inside of the U.S.8"
Pros: "Flight was quiet and comfortable."
Cons: "Felt claustrophobic after a while because guy in seat next to me was rather large and spilling into my seat"
Cons: "Had an passenger spill coffee all over me and when I went into the back where 3... yes 3 flight attendants were standing they all just looked at me and asked what I needed. It was VERY obvious that there some type of liquid spilled in my hair and clothing. I asked for some napkins or anything to wipe up the mess. She shoved 3 napkins into my hand. Not friendly at all"
Pros: "The landing!"
Cons: "Additude of some of the crew. After a long talked off delay ,Rod would not give me a glass of water to take my evening medicines."
Cons: "Online check in didn't work. Called Delta 800# and rep said I needed to wait till I got to airport. Airport rep said I needed to use the KLM flight number, not the Delta number.W"
Pros: "gate agents were friendly and efficient boarding. FA were fine and quickly served beverages and reurned two more times offering snacks and more drinks. comfort class seats were comfortable. all in all perfectly fine"
Cons: "i was not able to use my RU cert even after applying it over one month before and having diamond status.... makes me think why bother with status"
Pros: "The woman who helped us at the desk by the gate was possibly the single most helpful, kind Delta employee I've ever met. She wheeled me down the jetway and upgraded our seats. I wish I knew her name. She has very curly dark blonde hair and is petite."
Pros: "Attentive staff."
Cons: "Nothing. Great flight."
Pros: "The crew was great"
Cons: "The flight was 4 hours delayed"
Pros: "I had a whole row to myself and was able to sleep"
Cons: "No movie selection, no blankets."
Pros: "Wi-Fi on the plane is a nice touch."
Cons: "The seats are packed so tight there's almost no leg room - actually there is no leg room when the person in front of me reclined their seat. Since we were advised to get there 3 hours in advance only to wait two and a half hours in what is quite possibly the most uncomfortable waiting room anywhere this just makes the cramped plane even more frustrating."
Pros: "Nothing"
Cons: "My flight was delayed and after that they even lost my bags."
Pros: "CVG isn't a huge airport, but it has a good amount of things to keep you entertained/well fed."
Cons: "CVG security line isn't terrible, but there seemingly is ALWAYS a decent wait. When a flight is full, like this one, it's never very comfortable – even a short flight."
Pros: "Very pleasant customer service, excellent bag delivery service."
Pros: "Flight attendant gave me the can of Diet Coke and extra pretzels when requested. The entertainment was excellent, the TV screen in the seats. Good choice of TV shows"
Cons: "Seat size"
Pros: "Friendly crew with modern plane"
Cons: "Why am I paying for first class for just snacks I can buy in an airport shop?"
Cons: "I paid extra to sit comfortably only to have the seat adjoining my occupied by someone who expanded over onto my seat! Leaving me barely any room to sit comfortably."
Pros: "quick trip, no problems"
Pros: "I love being on a smaller plane/jet! Boarding was painless and I had no problems with my two small bags. Due to a mix-up in seating, I had both seats to myself! We even got in will before the scheduled time! De-boarding took far less time than "regular" plane/jet!!!"
Pros: "The flight attendants in this flight were amazing. By far the best I have had in a very long time."
Pros: "The plane was not so new or good"
Cons: "The plane and the atention"
Pros: "Friendly staff/ comfortable seating."
Pros: "Comfortable flight, plenty of leg room and I live the individual chargers at each chair."
Cons: "When I pay more for a direct flight, I expect my flight to be non stop. Delta changed my flight and added a layover but I didn't receive any recompense from the airline. Seems very odd."
Pros: "On time"
Cons: "Very cold on plane and when I asked for a blanket was told when she had time I then saw her give people blanket s all around me she was very unfriendly"
Pros: "I had a great seat (exit row) with lots of legroom. They provided a free breakfast, and it was actually pretty good. A few hours later i was hungry and tried to buy some food but the cabin crew just gave my another breakfast item. The flight arrived on time, and the luggage was delivered a few minutes after I arrived at the baggage area."
Cons: "Nothing. It was a very good experience."
Pros: "When our flight was delayed by four hours they gave us snacks at the gate. No one offered to reschedule."
Cons: "The 45 minute wait in the Sky Priority lane to drop off baggage. The flight was delayed because of weather and then their scheduling system crashed. Had to wait for a pilot. When we finally boarded at 5 we got peanuts in first class. That was worth the mileage upgrade. Upon landing there was a 1/2 wait on the tarmac to get a gate. That same plane, upon taking off back to DTW blew a tire upon take-off, had to do an emergency landing and everyone had to spend the night in NOLA after being delayed all day."
Pros: "We arrived in Atlanta"
Cons: "I think Delta must have added more rows of seats, because legroom is virtually non-existent."
Cons: "The redesign of seats means that very few of Delta's planes can actually accommodate a sherpa-style pet carrier, even though they are an industry standard for in-cabin travel. Further complicating the problem is that the clearance under the seat varies depending where in the cabin you're seated. It's become an extremely stressful proposition for which I have the privilege of paying an extra +$100 each way whilst having to give up one of my carry ons. As far as I can see, the charge is just straight up greed, since no one would be able to use the space beneath the seat in front of me, anyway, and carrying on my cat cause zero extra work for the crew. I'm going to have rethink my loyalty to Delta. At least with Southwest, they'll let me check two bags for no additional cost."
Pros: "Everything was smooth. Short flight, but they offered us refills on drinks, which I've never experienced before. Polite staff, great flight. Thanks!"
Pros: "Staff were courteous. Captain explained reason for delay."
Cons: "Over 20 minute delay to begin boarding with no explanation. Boarding process very slow due to excess carry ones needing to be checked."
Pros: "I have no time for you sorry"
Pros: "The crew was very attentive and willing to assist with everything."
Cons: "My flight was serviced by British Airways. The temperature in the cabinet was very warm and there were no fan controls. The seats are very narrow. Miserable 9hr flight from London to Denver"
Pros: "Our flight attendant was awesome. Very friendly and attentive."
Cons: "The cabin temperature was cold and the flight was delayed by over an hour."
Pros: "Nothing"
Cons: "Really old plane with uncomfortable seats and really bad in flight options. The air conditioning was also broken so the entire flight felt hot and muggy, this is on a 12 hour flight!!"
Pros: "Smooth flight without event. On time landing. Efficient deplaning."
Cons: "Newer plane. Seats , entertainment, cabin crew."
Cons: "The temperature in the cabin was unbearably hot"
Pros: "Flight was on time."
Cons: "Not applicable."
Pros: "Crew was amazing. Food was amazing too!"
Cons: "Delay time."
Cons: "Only one round of drinks served?"
Pros: "Crew and airline was fine"
Cons: "Due to the way the flights were booked, even though I flew on the same airline on both legs of my trip they were two separate bookings causing me to wait in line for two hours in Heathrow to get my bags and check back in. I will probably never use kayak / kiwi.com again."
Cons: "Baggage delayed on arrival"
Pros: "Polite crew"
Cons: "The food, inflight entertainment. Our flight was delayed by over an hour."
Pros: "Efficient boarding, friendly staff"
Cons: "Very poor movie choice and poor quality screen"
Pros: "We pushed back from the gate about 24 minutes late and arrived at our destination about 38 minutes late. The four-course dinner (Chicken Tikka Masala or Penne Pasta) was good for airline food. The crew was friendly and professional."
Cons: "No USB power ports by the seats."
Pros: "Crew was excellent. Left on time and arrived early"
Cons: "Plane was very old and incredibly hot. Uncomfortable all around. Plane was gross and falling apart. Barely able to sleep due to heat. Turbulent the ENTIRE flight."
Cons: "Our BA flight from Vienna to London was 30 minuets delayed and we almost missed our connection. BA crews and captain never apologized or explained the reason. They didn't bother to check and announce the gate of major connection flights like some other airlines would do. They just said "Check the departure information board when you arrive." We made to our AA flight only it happened to be in the same terminal."
Pros: "The crew members"
Cons: "The food"
Pros: "Movie selection made a long trip feel very short."
Cons: "Luggage didn't arrive and was left behind during connection flight. Who knows when I'll receive it."
Pros: "Plane was comfortable staff friendly. On time smooth flight"
Cons: "Food was almost none existent when we wanted a snack."
Pros: "Good size seats"
Cons: "The crew were rude and dismissive"
Pros: "The Crew were great"
Cons: "Boarding could have been more efficient"
Pros: "Seats were comfortable. Food was good. Having your personal iPad for movies etc. Is a great idea for planes without a personal screen."
Pros: "Nothing to special comparing with other first class"
Cons: "Boarding process was very late, they made us wait in the cold for 10 min before letting us in the plane. The staff was professional but not too friendly and the place is old. When I purchased the ticket it said it was a airbus A380"
Pros: "My original flight to Bologna was cancelled and was rebooked on a flight after 12 hours! The only good was that the rebooked flight took off on time"
Cons: "Flight was chaotic! No room for hand luggage. When they sell hand luggage only tickets then why not provide the space!! Banged up old aircrafts. The food selection from their "M&S" menu was limited, had nothing veg on board"
Pros: "Staff are friendly, accomodating for an unaccompanied child with me, upgraded me and helped to support the extra baggage needs"
Cons: "Old, dirty planes with bad enterainment systems and mediocre food and drink offerings. With the price of a ticket more than Emirates, KLM and other airlines, always really suprised the overall crappy hardware, infrastructure on planes etc. When can we get a decent plane to fly the long haul flights. And an actual entertainment system like to competitors?"
Pros: "Not much"
Cons: "There was an abusive passenger sitting behind me that kicked my chair the entire flight. They were angry that they didn't have more space and that I wanted to have my seat back. I offered to put it up during meal times to make sure they had enough space but that wasn't good enough. The crew knew what was happening and tried to get the other passenger to stop but the passenger persisted. The crew refused to upgrade me even though I had paid for an aisle seat and there were no other aisle seats available for me to move to. I find this service unacceptable. I probably won't be willing to fly BA again as they obviously care more about money than ensuring their customers are comfortable."
Cons: "No wifi on a +11hr flight TV Screen looks horrible. Too old. Didn't even watch any movie on it. got downgraded from First Class to Business Class because the airline oversold first classs. Shouldn't happen."
Pros: "Seats very tight on BA. Departure late, arrival late - had to run to Terminal 3 to catch plane to Philadelphia."
Cons: "Seats, woman at check in very rude."
Pros: "Helpful flight attendants"
Cons: "8 hour flight with only one meal and barely a snack Seats were quite tight"
Pros: "Flight was on time"
Cons: "Was a very unpleasant experience at the BA executive club lounge."
Pros: "Food and entertainment was good."
Cons: "Most of the flight attendants were nice. However, on one flight a couple of them were rude. One made a comment "you are making their job hard". I was sitting across the aisle from my mother who is 80 years old and was getting her entertainment set up since she is technically challenged. I told him that I didn't mean to make his job hard. After that, he then smiled regularly to make up for the comment. Also, one of the flights we had to buy coffee, water, or anything other non-alcohol beverage we wanted to drink. Not sure why on one flight we didn't get free beverage service when all of the other BA flights provided it."
Pros: "Planes were new or well maintained."
Cons: "Confirmed seat selection does not actually mean confirmed. BA changed our seats without notice and stuck us in the back of the plane. There was no real effort to address the unexpected change. It also took the entirety of the 3 hour flight for the service cart to make it to the back of the plane. This was after a 2 hour delay during which they provided only sporadic updates. Overall, quite a poor experience which would make me hesitate to fly BA again given a choice of comparable airlines."
Pros: "Quick flight. Was late leaving but made up time in the air."
Cons: "Not enough time to serve folks while in flight. Consider taking orders in the Departure Lounge before boarding flight."
Pros: "Games at the tv."
Cons: "Food do not tase good. Very litle space in the economic flys. You make bigger plains with less spaces I was feeling like a bag of potatoes"
Pros: "Excellent leg room (I was the first row after the bathrooms). Kind and polite staff. I enjoyed that there were trivia games as well as movies. The free wine was an unexpected bonus."
Cons: "Usually I am moderately impressed with British Airways food, but not this time. The pasta alfredo was acceptable, but there was no vegetable aside from an overly cream-laden slaw and there were no recognizable greens in there. Maybe onion and celery. The bread roll was dense and dry."
Pros: "Pleasant helpful staff, comfortable, clean seat, good food."
Cons: "Having to pay TWICE for extra item of luggage!! Some delay with boarding"
Cons: "My daughter spent several hours in the checking in process. It was vary confusing and frustrating."
Cons: "Boarding was delayed but no communication on why or when so we're all just standing around. At least if we have some idea on timing we can use the bathroom or buy a snack while we were waiting. Communication needs improvement."
Pros: "Very courteous staff"
Cons: "Inadequate food. Requested diabetic meal and the bread was loaded with sugar"
Pros: "What a different experience in relation to last week!"
Cons: "It was 1.5 hours late and I didn't even get water"
Pros: "Wonderful customer service and hot meal was a lovely treat!!"
Cons: "No direct communication. Really bad"
Pros: "Sandwich was tasty, but had to pay for it. On short flight, that's not a big deal."
Cons: "I was surprised that I had to put some "crisps" on my credit card (and a bottle of water, despite being severely dehydrated for other reasons) - they can't throw a bag of peanuts our way anymore? Help a brotha out!"
Pros: "great selection of in flight entertainment."
Cons: "At JFK there was a long wait for the luggage, which ended up not being delivered to the carousel, after we had waited for almost 2 hours. Granted, there was some snow and some technical issue since the fire alarm system was flashing the whole time, but still, there were only two announcements made during that time, and the second one to let us know that we'd have to arrange for delivery of our luggage on the website. By that time, it was past 11;30pm and everyone was dead tired, when the flight had been supposed to land at 7:25pm. I think the blame is to be laid on the JFK installations. Everywhere I travel in Europe, airports are in brand new condition, and not only departure areas like in the US. No wonder baggage delivery was a mess after just a little snow/"
Pros: "Crew were friendly"
Cons: "Noise level when people were trying to sleep; seats not too comfortable"
Pros: "Extra leg room in premium economy"
Cons: "Service poor relative to global peers, food mediocre, entertainment system totally outdated"
Pros: "nothing"
Cons: "Was not able to check in through to Cape Town, only JNB. When arrived in JNB, British Airways flight was not clearly identifiable from ticket (no flight number). Then the flight was delayed, and plane was old! Horrible experience"
Read more about Delta
Safety measures for airlines flying from Baton Rouge to Cape Town
Airlines flying from Baton Rouge to Cape Town have enacted additional safety measures and adjusted policies to better accommodate travellers. Policies vary by airline.
Heightened sanitation
Daily cleaning, installation of cabin HEPA filters on flights from Baton Rouge to Cape Town
Mandatory masks
Masks required on board, masks provided on flights from Baton Rouge to Cape Town
Social distancing seating
Middle seats unavailable to book on flights from Baton Rouge to Cape Town
Pre-flight testing
Testing for antibodies, testing for symptoms for flights from Baton Rouge to Cape Town
Book cheap flights from Baton Rouge to Cape Town
Recent return flight deals
Search by stops
Search by airline
Search by price
Baton Rouge - Cape Town Flights