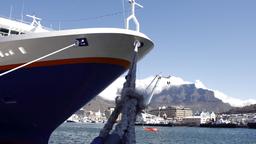 Find cheap flights from Wisconsin to Cape Town
Search hundreds of travel sites at once for deals on flights to Cape Town
FAQs for booking flights from Wisconsin to Cape Town
How does KAYAK find such low prices on flights from Wisconsin to Cape Town?
How does KAYAK's flight Price Forecast tool help me choose the right time to buy my flight ticket from Wisconsin to Cape Town?
What is the Hacker Fare option on flights from Wisconsin to Cape Town?
What is KAYAK's "flexible dates" feature and why should I care when looking for a flight from Wisconsin to Cape Town?
Top airlines flying Wisconsin to Cape Town Intl
Scores according to KAYAK customer reviews
7,9
Delta
Overall score based on 29 228 reviews
Pros: "Very punctual! We arrived on the exactly time as estimated."
Cons: "Very poor snack options"
Pros: "Most humorous crew I have had in a long time. Had regular beverage service, coffee service and a water service!"
Cons: "I can't think of a thing."
Pros: "Good flight"
Pros: "Boarding was on time and we arrived early. The staff was also very friendly"
Cons: "Take off on time"
Pros: "Reliable Airline - on time - kept up to date on flight timing - Great crews. Good stuff."
Cons: "Good stuff."
Pros: "comfort plus really makes a difference"
Cons: "include at least 1 checked back with comfort plus or some kind of discount."
Pros: "Crew"
Cons: "Delays"
Pros: "Crew was great, comfortable and clean"
Cons: "One plane didn't have TV screens on the backs of the seats, which would have been nice for the 1 hr 45 min flight"
Pros: "Lots of movies to choose from."
Cons: "Delays out of MCI and late arrival, no hope for a decent seat on HNL leg, couldn't sit with husband, huge smelly seat mate, used up 10,000 miles on my account and paid higher price than current ticket price, middle seats, not happy"
Cons: "Unacceptable delays"
Cons: "Seat didnt recline and very tight between passenger seats"
Cons: "Flying from New York to Atlanta on business class there was no access to the lounge because I was not flying to Lima on the same day. I bought the whole international business ticket to Peru together, I don't understand why Delta consider my first portion not part of my international ticket!"
Pros: "Boarding was easy, plane clean, snacks good."
Cons: "Small plane but that's not really fixable"
Pros: "Bags check-in at DTW Security Check at DTW Boarding at DTW"
Cons: "Food is very very bad on Delta in general for Vegetarian Indians."
Cons: "Waited in the runway and then taxied forever"
Pros: "Quick flight"
Cons: "Nothing"
Pros: "Very short flight. Not much to say"
Cons: "Not much to say"
Pros: "love that Delta is now giving out Kind bars. Thanks!"
Pros: "On time"
Cons: "."
Pros: "Original flight delayed by more than 2 hours. Rescheduled and got to Bos with a layover"
Cons: "Delta rescheduled me automatically and I woudl not have found out if I did not call their re-booking center."
Pros: "Clean plane with nice navigable entertainment."
Cons: "Crew was chatty with each other & joking with one another but almost rude about serving us. Ran out of sandwiches for purchase at lunch flight & simply threw snacks at us. Made " exhausted" comment about getting a lime wedge for a margarita & then went to rear of plane to chat with other flight attendents. Worse, we booked with kayak, but actually the delta/ Aeromexico flight was booked with vayama. When one flight changed departure time, we no longer had our great pre-selected seats & couldn't check in online. We had to work it out with delta & then aero Mexico t. After 30 min on the phone we got the last 3 bavk row seats near the toilets & cackling, aging flight attendants. No reclining or real food made for a lousy 3 1/2 hr lunch flight. No apologies, smiles of sympathy. Just snacks tossed our way"
Cons: "No offers of sandwiches on a 4 hour flight. Smooth flight - very good crew."
Cons: "App did not work for entertainment."
Pros: "Nothing"
Cons: "I never got to Cabo. It took 2 hours for Delta to de-ice the plane in Milwaukee. Because of the long delay we missed the flight to Cabo. We asked Delta to book us on another flight to get us to Cabo today, Delta reps said nothing was available. Delta gave us a discounted coupon for a hotel in Atlanta and rebooked us on a flight to Cabo tomorrow."
Pros: "The snack was nice."
Pros: "Everyone did try to be helpful but it seems that no one at Delta really knew anything that was going on today"
Cons: "The fact that I missed yet another connection because of a Delta issue. The difference is that this time there was not another connection for me to go to and I was told I would be provided a hotel in Atlanta which was not the case. I had to transfer to a flight 2 hrs away from my home only to still be on the floor of Atl airport because they are unable to appropriately de-ice planes."
Pros: "Online app to watch movies made the trip fly by. Pun intended"
Pros: "Boarding was good, crew was friendly and we were on time."
Pros: "The baby"
Pros: "I LOVED the 2 seater plane, so comfortable traveling with a companion and not having the third person."
Cons: "Boarding. It seems that it would be smarter to board from the back forward. I didn't have any food so I rated that wrong. Maybe add an N/A to the survey."
Pros: "Nice plane, smooth flight, flight was on time in spite of the disaster in Houston."
Cons: "There was food listed in the book but it was never offered. On a 4 hour flight, this is too long! Wifi was broken...I bought a $20 pair of earbuds in the airport specifically to watch movies and was never able to use them."
Pros: "I liked the boarding process."
Cons: "Bigger seats are more helpful."
Pros: "The captain kept us very informed about what was going on"
Cons: "Only one engine was working"
Pros: "It was quick and on time relatively smooth flights with little turbulance."
Cons: "Economy seats are too small you literally can't move your elbow without hitting the person next to you. And there was no point at which we weren't all touching legs."
Pros: "On Time"
Pros: "The plane was not so new or good"
Cons: "The plane and the atention"
Cons: "Late taking off"
Pros: "Quick, efficient boarding. Good crew. Comfortable seats. On schedule."
Cons: "Board the back of the plane first"
Pros: "On board crew was helpful and polite considwring our circumstances."
Cons: "Our flight was delayed 3xs (non weather) they said we would miss our connection (I didn't think we would) THEY rebooked a later flight. Of course we landed in time for our original flight. They refused to let us back on our original flight. Put me in touch w/ the help desk who after talking in circles admitted it was their mistake but he had no authority to help. FINAlly & only because others missed their flight we were given the option to go. Crew misplaced our luggage and sent it on a flight we were never supposed to be on, and the bad experience with delays of hours on end continued coming home. (Mechanimal non weather) WE WILL NEVER FLY DELTA AGAIN!"
Pros: "Food was OK, ice cream at mid-flight was my favorite thing. I liked the choice of movies. Drinks are also good but why not include pure cranberry juice? It goes great with vodka."
Cons: "Boarding is ridiculous. Everyone who is not some kind of VIP is asked to line up and is treated like cattle. 5-feet tall woman holds above her head a sign with the zone currently boarding. Nobody can hear or see anything. Why not use the big LCD displays at the gate??? In the plane they had to restart the computer system as some TVs were not working and it took longer than they said. Toilets were kind of stinky and I could smell them from my seat on row 26. Blankets are way too thin for the blasting AC."
Pros: "I was upgraded to business class since my flight was overbooked and I had to miss my original flight"
Cons: "Security for traveling to US is a very time consuming with long lines and in my mind useless process which does not make me feel any more secure - just wasting time and resources."
Pros: "The crew, as always, were fantastic."
Cons: "Being delayed for hours because of bad weather 5 days ago is unfathomable. Delta needs to fix the IT scheduling issues causing the frequent delays."
Pros: "Ease in finding another connecting flight get to Miami when our connection was delayed."
Cons: "Time between connection should be 2+ hours"
Pros: "Crew was very nice"
Cons: "The flight was delayed leaving and arriving, but that's the nature of the beast"
Pros: "The crew made up for some of the lost time"
Cons: "Delta downsized the plane overbooked by 35, reassigned our seating that we made three months ago so we no longer could sit next to each other. My wife had to sit in one row I had to sit in another Delta did all this without contacting us. This was done to many of the passengers. The seats are getting as ridiculously narrow, I thought I was on Spirit Airlines! Now Delta is charging for bags! One reason I had stayed with Delta was although the ticket prices were higher the bags were free, now higher ticket prices and bag fees! Guess I will have to search for another air carrier. Delta is not loyal to me so I won't be loyal to Delta! Fuel is cheaper so they raise fees!"
Pros: "Service"
Cons: "Old aircraft"
Pros: "The crew was very attentive and willing to assist with everything."
Cons: "We went to Gatwick(75.00 Uber) to reschedule in person and we were told there were no refunds and if we wanted to change it would be 250 pounds. It is my wife's and my 35 year anniversary and this wants a mood dampener"
Pros: "Nothing"
Cons: "Really old plane with uncomfortable seats and really bad in flight options. The air conditioning was also broken so the entire flight felt hot and muggy, this is on a 12 hour flight!!"
Pros: "Smooth flight without event. On time landing. Efficient deplaning."
Cons: "Newer plane. Seats , entertainment, cabin crew."
Cons: "The temperature in the cabin was unbearably hot"
Pros: "Flight was on time."
Cons: "Not applicable."
Pros: "Comfortable clean food was tasty and appreciated the complimentary drinks"
Cons: "Offered bottles of water...not just small cups"
Cons: "Only one round of drinks served?"
Cons: "Baggage delayed on arrival"
Pros: "Polite crew"
Cons: "The food, inflight entertainment. Our flight was delayed by over an hour."
Pros: "Efficient boarding, friendly staff"
Cons: "Very poor movie choice and poor quality screen"
Pros: "Landing was perfect!"
Cons: "None"
Pros: "We pushed back from the gate about 24 minutes late and arrived at our destination about 38 minutes late. The four-course dinner (Chicken Tikka Masala or Penne Pasta) was good for airline food. The crew was friendly and professional."
Cons: "No USB power ports by the seats."
Pros: "The service and the entire crew were outstanding"
Pros: "Amazing crew, kind and patient"
Pros: "On time"
Pros: "Food was good , very comfortable seats and the time we departed to the time we arrive I will rate it 10 out of ten I felt as if I was on a 2 hours flight . It's was just one of those wonderful BA flight I can't forget"
Cons: "It's was just the hassle to get from Terminal 5 to Terminal 3 with luggage but made it all in all"
Pros: "Kind crew helping a frightened passenger"
Cons: "Terrible, frightening turbulence and illogical birding. Why not bore back of plane to front of plane?"
Pros: "Disembarking"
Cons: "Late"
Pros: "Had to deboard onto the tarmac via a set of stairs as the connecting ramp was not working. A little difficult for me due to mobility issues. However, the crew voluntarily saw me struggling and took down my suitcase, very nice!"
Pros: "The Crew were great"
Cons: "Boarding could have been more efficient"
Pros: "Nothing to special comparing with other first class"
Cons: "Boarding process was very late, they made us wait in the cold for 10 min before letting us in the plane. The staff was professional but not too friendly and the place is old. When I purchased the ticket it said it was a airbus A380"
Pros: "Staff are friendly, accomodating for an unaccompanied child with me, upgraded me and helped to support the extra baggage needs"
Cons: "Old, dirty planes with bad enterainment systems and mediocre food and drink offerings. With the price of a ticket more than Emirates, KLM and other airlines, always really suprised the overall crappy hardware, infrastructure on planes etc. When can we get a decent plane to fly the long haul flights. And an actual entertainment system like to competitors?"
Pros: "The flight was smooth with no turbulence. The pilot was excellent"
Cons: "Plane too crowded. There was a terrible smell in the luggage bin above my seat! The plane really needed a good cleaning !"
Pros: "Not much"
Cons: "There was an abusive passenger sitting behind me that kicked my chair the entire flight. They were angry that they didn't have more space and that I wanted to have my seat back. I offered to put it up during meal times to make sure they had enough space but that wasn't good enough. The crew knew what was happening and tried to get the other passenger to stop but the passenger persisted. The crew refused to upgrade me even though I had paid for an aisle seat and there were no other aisle seats available for me to move to. I find this service unacceptable. I probably won't be willing to fly BA again as they obviously care more about money than ensuring their customers are comfortable."
Cons: "No wifi on a +11hr flight TV Screen looks horrible. Too old. Didn't even watch any movie on it. got downgraded from First Class to Business Class because the airline oversold first classs. Shouldn't happen."
Pros: "Crew"
Cons: "Food, artificial not tasty"
Cons: "Distances between terminal at Paris (CDG) gave me troubles for next flight."
Pros: "Everyone was accommodating. They gave my son a coloring book to keep him busy."
Cons: "there was a slight problem with the food. there was a large percentage of the flight that was Israeli and therefore respects basic Jewish tradition of not mixing meat with milk. One of the meals was pasta with sauce (which was supposed to be the least popular meal) and a meal with chicken and rice. the rice had cheese in it, a large percentage of the people on the flight were unable to eat it. Only after finding out about the cheese did I understand why no one took te chicken dish."
Pros: "Crew was polite, helpful."
Pros: "Quick trip"
Cons: "No movies"
Cons: "Awesome staff! Great food and tea!"
Pros: "Great flight, nice and short. Great crew, very helpful"
Cons: "No entertainment on the flight and the seats were much smaller that I expected."
Pros: "Pleasant helpful staff, comfortable, clean seat, good food."
Cons: "Having to pay TWICE for extra item of luggage!! Some delay with boarding"
Pros: "Comfortable, great crew and food/drink options, free upgrade. They are the best!"
Cons: "N/a"
Cons: "Poor service in first class and nobinflight entertainment for the whole flight of 11.5 hours."
Pros: "The video selection was terrific."
Cons: "I was right in front of a cabinet that the stuardess used and my seat was hit at least three times. The seat bottoms were much too painful for a 10 hour flight, I even sat on my pillow the last five hours just to be somewhat comfortable. Next time I will request a second pillow."
Pros: "What a different experience in relation to last week!"
Pros: "Wonderful customer service and hot meal was a lovely treat!!"
Cons: "No direct communication. Really bad"
Pros: "Nothingh"
Cons: "Cancelled flight"
Cons: "Wish water had been available For free London to Framkfurt"
Pros: "The flight crew was excellent. Attentive and amusing."
Cons: "I hate that the armrests don't raise up only halfway, so if you happen to luck out and have an empty seat next to you, you will can't lie down comfortably."
Pros: "upgrade"
Pros: "Crew were friendly"
Cons: "Noise level when people were trying to sleep; seats not too comfortable"
Pros: "Extra leg room in premium economy"
Cons: "Service poor relative to global peers, food mediocre, entertainment system totally outdated"
Pros: "nothing"
Cons: "Was not able to check in through to Cape Town, only JNB. When arrived in JNB, British Airways flight was not clearly identifiable from ticket (no flight number). Then the flight was delayed, and plane was old! Horrible experience"
Pros: "Nothing"
Cons: "The whole trip."
Pros: "That BAA have WiFi on the plan and the flight back did not even have USB charger . In new York at at the BAA terminal they only have 30 min worth of wifi"
Cons: "The service . In general it can be better"
Pros: "The flight was great."
Cons: "On arrival in Venice, all flights were directed to customs check and there were 600 people in Que waiting when there were 2 (yes two) customs agents. It took over an hour (not kidding) to get through customs, and our driver who was waiting for us was just about to leave thinking we had missed our flight. We had no phone or way to get ahold of anyone. Praise God he waited over an hour for us to arrive. Our flight was not posted on the baggage carousel so we were running around trying to find our bags. We found them accidently. They had probably taken our flight off of there since it took so long to go through customs. I asked a customer service rep and she rudly replied to look at the sign...NO HELP! I like your Airline and the service you have on board, however, the Airports in Heathrow and Venice were horrible. The Airports need to work in conjunction better with the Airlines to make these transitions better."
Read more about Delta
Safety measures for airlines flying from Wisconsin to Cape Town
Airlines flying from Wisconsin to Cape Town have enacted additional safety measures and adjusted policies to better accommodate travellers. Policies vary by airline.
Heightened sanitation
Daily cleaning, installation of cabin HEPA filters on flights from Wisconsin to Cape Town
Mandatory masks
Masks required on board, masks provided on flights from Wisconsin to Cape Town
Social distancing seating
Middle seats unavailable to book on flights from Wisconsin to Cape Town
Pre-flight testing
Testing for antibodies, testing for symptoms for flights from Wisconsin to Cape Town
Book cheap flights from Wisconsin to Cape Town
Recent return flight deals
Search by stops
Search by airline
Search by price