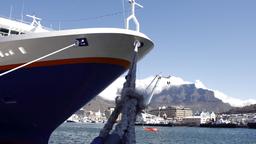 Find cheap flights from Tuscany to Cape Town
Search hundreds of travel sites at once for deals on flights to Cape Town
FAQs for booking flights from Tuscany to Cape Town
How does KAYAK find such low prices on flights from Tuscany to Cape Town?
How does KAYAK's flight Price Forecast tool help me choose the right time to buy my flight ticket from Tuscany to Cape Town?
What is the Hacker Fare option on flights from Tuscany to Cape Town?
What is KAYAK's "flexible dates" feature and why should I care when looking for a flight from Tuscany to Cape Town?
Top 4 airlines serving Tuscany to Cape Town Intl
Scores according to KAYAK customer reviews
8,0
SWISS
Overall score based on 8 998 reviews
Pros: "It was an okay flight. Nothing spectacular!"
Cons: "Shorter lay over Better entertainment choices The inflight charging was a joke, did not work in both sectors ."
Pros: "Very friendly and cooperative crew. Entertainment is well upated with latest media."
Cons: "Nothing"
Cons: "The flight was cancelled and Florence airport staff was extremely incompetent and unprofessional. I spent 12 hours in the airport before getting to Zurich. Won't get to Chicago until 24 hours after my planned arrival. If I something important then hell would've been raised."
Cons: "Avoid spilling coke on the passengers"
Pros: "The crew was terrific and friendly as I expected."
Cons: "I have no other suggestions here since I'm pleased with the flight and services."
Cons: "To my shock, my boarding pass while scanning to enter the aircraft was rejected with wild flashing red lights saying my trip was cancelled. Someone else was given my emergency row seat, booked and confirmed 24 hours ahead. It was a full flight but I got a middle seat and continued my long journey home from Kenya"
Pros: "Swissair seating is cramped with 10 across in coach in Boeing 777. The only reason for not giving "poor" rating on this particular ZRH-SFO flight, was the empty seat next to me."
Cons: "Next time, I will give Turkish Airlines a chance, because their aircraft seats only 9 across in Boeing 777 coach. On the SFO-BUD flight, the connection is through Istanbul, but the flight time is the same 15 hours, as on the SFO-ZRH-BUD route. In addition, two checked bags are free in coach."
Pros: "Enjoyed the surprisingly good vegetarian hot meal, wine, and chocolate! (And silverware) Said to us they cared for passengers and the environment. A much better overall experience than with United!"
Cons: "Plane did not have a place to switch to the other aisle without disturbing passengers or crew! You need to move a tad bit on such a long flight!"
Pros: "Nice crew, lot of space"
Pros: "Good, in-flight entertainment"
Cons: "There must be a way for crew to intervene and help parents with screaming infants or disruptive children. The flight noise/comfort was miserable"
Pros: "The crew and flight"
Cons: "No airconditioning while waiting on the shuttle bus to the plane"
Pros: "The crew was very attentive and friendly. For the price the seats where comfortable."
Pros: "The booking to a new flight was seamless."
Cons: "We had to take a different flight on Lufthansa which had a whole list of it's own problems."
Pros: "Nice self boarding"
Cons: "No big screen to communicate priority to boarding since I am deaf."
Cons: "Boarding started 20 mins late, once on board was moved to accommodate a family to sit together. No objection to them sitting together but how is it possible that they're in that situation to begin with. Flight was overbooked so crew offering cash to delay for a later flight, which on a Sunday evening is an unappetising proposect"
Cons: "Sardine can."
Pros: "Boarding music"
Cons: "Changed our seats after check in"
Pros: "Four economy short-hauls in two days: That extra tad legroom (A321, A320, CS100) Planes are very clean Good quality snacks Great staff"
Pros: "Flight was good"
Cons: "There was a one hour wait to get through passport control and go to the gate beyond the security check point."
Pros: "Professional service"
Cons: "Lounge in Dublin poor"
Pros: "Kindness, courtesy and smiles"
Cons: "nothing in particular"
Cons: "The flight was 1:20 hours delay so it arrived at midnight to Vienna. Even they refused to accept all the cabin bags on board. Very disspointed with Swiss. I'm flying twice time a week and I never experience so frustating experience like Swiss Air"
Pros: "Legroom!!!"
Pros: "Very short flight so little to write about."
Cons: "We've got no complaints."
Pros: "Service was great staff very attentive food was good and crew makes sure you are never hungry or thristy"
Cons: "It was a 11 hour flight and coach seats too small to sleep"
Pros: "Comfortable....customer-service oriented staff. Enjoyable food, and entertainment."
Cons: "Only thing that could have been easier is to offer more self check-in options at the airport. Very courteous staff, and wait wasn't extremely long."
Pros: "The service on board was excellent, I would use this airlines in the future..."
Cons: "Only one agent to check in economy passengers two agents for first class and 2 or 3 for special needs. There were many more economy passengers and it took a lot longer to be serviced more agents for economy would have been more equitable"
Cons: "Seating and foot space was uncomfortable to me."
Pros: "crew very nice and helpful. great service. food was very good and good portions. very nice entertainment system."
Cons: "unable to choose seat without paying extra."
Cons: "Could use some more seating space"
Pros: "Business class was full so I could not get an upgrade. There were only 4 lavatories for economy. One of those was broken and there was no water in any of the 3 remaining ones. The crew had no water either and they could not make tea or coffee."
Pros: "Nothing"
Cons: "My luggage being lost both from Toronto to Zurich and from Zurich to Toronto. Air Canada took nearly 4 days to get my baggage to me in Toronto, as a result of which I was unable to attend a funeral in Chicago. I was lied to over and over by air Canada. The entire experience was horrible."
Cons: "Better seats"
Pros: "The Crew was wonderful."
Cons: "Delayed"
Pros: "Very little"
Cons: "I paid extra for seat selections and then they did not give me those seats."
Pros: "Very clean"
Pros: "Food and entertainment"
Cons: "Mobile app wasnt working for me"
Pros: "The flight itself was good, smooth."
Cons: "I had requested a special meal for dietary reasons but it was not available. The flight crew did make some effort to find me something I could eat."
Pros: "Kind and efficient service. Help to board and disembark Good communication. Great customer service."
Cons: "It took some time to get our gate-checked wheel chair, but I have to say, they went out of their way to help us find it."
Pros: "The chocolates shaped like soccer balls. The fantastic icecream"
Pros: "food, staff."
Cons: "We left late so I missed my connecting flight in Zurich, to barcelona. Had to wait around 5 hours. My friends were waiting for me in BCN and had no way to contact them!!! I enjoyed the flights with SWISS but i dont know if ill fly with them again."
Cons: "While waiting for boarding I overheard a young woman, who was traveling with several companions, screaming to her mother on the phone that she and her friends had all gotten bedbugs and were in agony! She was making plans to leave all of her bags in the driveway when she got home. I discretely let boarding staff know and was told there is nothing they can do about it. They also cannot change my flight, or my seat, in the event that I am seated next to the person with the issue. They did give me a bag in which to place my carry on before storing it overhead. But once on the plane, I realized that my checked bag would be thrown in with everyone else's. In addition, I had forgotten to preorder gluten free food. The airline had nothing gluten free to offer me on a prolonged international flight and did not even offer to produce any gluten free snack (peanuts? cheese?) to tide me over. My luggage is still sitting in my car awaiting a process. However, in the unfortunate event that it has come into contact with bedbugs it may be too late :("
Pros: "The seats were actually more comfortable on this short leg than on the much longer flight back to Boston. And the Swiss chocolate was good."
Cons: "Having to pay for a second checked bag. And the refreshment (I think it was supposed to be ice cream) was awful. Also, I think it was the young pilots virgin flight. The jerky take off and bouncy initial flight was capped off with an approach to the runway for landing that was very scary, much too fast and wobbly. Thankfully the plane was pulled back up into the air, just before touch down, circled for ten minutes, and retried the landing. This time perfectly smooth and successful."
Cons: "No room and very hard to get t your seat"
Pros: "Quick flight, nice crew"
Cons: "Snack options"
Pros: "Swiss planes were clean and everything worked. Flight attendants very friendly. Food was superb. Plus, the connection in Zurich, as always, was seamless and painless. Will definitely give Swiss my preference when looking at trans Atlantic flights."
Cons: "Nothing."
Pros: "Service and staff were outstanding and would love to use them again!"
Cons: "All was great!"
Pros: "Great crew, especially on a long-haul flight. Decent food, considering how many people they were serving. Best bathrooms I have ever experienced on a large plane."
Cons: "Legroom, legroom, legroom!! If we are to be treated as sardines, at least pack us in oil. It gets worse every time we fly. Crew agreed; the airlines need to be put on notice. It makes their job impossible."
Cons: "More space on economy for long flights."
Pros: "The problem was with the booking, cancelled flights- under stable- but nobody willing to make it right. Flights still screwed up"
Cons: "Give some customer service to your paying customers. Don't make a bad situation worse. Practice a can do attitude. Very disappointed in customer service. Not the flight itself."
Cons: "Good food, on time and semi comfortable seats"
Cons: "I feel like no one has responded to any of my complaints. We were re routed twice and left with no where to sleep, missing work, and paying a bunch of extra for cars to and from airport. My friend was refunded and I have yet to receive one response even though we flew and bought our tickets together."
Cons: "Lufthansa flight from Florence to Frankfurt was 45 mins late, so a large group of passengers had 30 mins to transfer from plane to bus to terminal to security to gate on other side of airport. They offered no assistance other than to say run, which we did the whole way. When we reached the gate less than 5 minutes after scheduled takeoff they said flight was closed and next flight was 18 hours later. Not one passenger successfully made the transfer. It took over 2 hours to get hotel and food vouchers, and we were forced to stay in airport Holiday Inn with now sweaty clothes and no luggage. Everyone was furious, and the entire incident could have been easily avoided in many ways, including by delaying the flight 5 mins or by providing passenger transportation at any point in the 30 minute transfer from the Lufthansa A arrival gate and the Lufthansa Z departure gate."
Pros: "On board crew was friendly and helpful"
Cons: "Muslim meal does not mean all Muslims eat curry. It's rediculous that we cant have a decent English breakfast instead you get curry or some form of curry for breakfast, lunch and supper. Your so called Muslim meals are not suitable for kids!! There is no such thing as a Muslim meal either. It's simply called Halal otherwise then everyone else's meals should be called Christian or Jewish meals etc. Also I requested help with transfer to my last flight which was horrendous because I'm one adult with 4 kids ages 1 to 11 and my eldest has sever learning disability. I nearly missed my flight because our flight landed late and I was struggling to keep my kids safe and together while running for the next flight. Somone should have been there to help with transfer."
Pros: "The service and the entertainment system"
Cons: "Food was not up to the mark, which it almost always is. The crew were a little rude at times, which is also not very common with this airlines."
Pros: "Clean"
Cons: "Seats way too small and tight. Flight delayed over and over."
Pros: "Flight attendants went above and beyond helping my little granddaughter who was ill with a fever. Economy Plus is very comfortable with great service. My special meal was delicious."
Pros: "Flight crew was great and entertainment system was good but needed reset a few times . Seating not so much."
Cons: "Sitting at the entrance of the bathrooms and was forced to move seats because traffic standing in front of me and tripping over me became ridiculous."
Cons: "Their computer terminals were down on the boarding area. Actually about 5 Boarding areas were down no one was available to give direction or answer questions until you got To the front of the line and many had to be sent then to a different line. Bad enough the terminals were down but not even close to German efficiency in handling the problem. Also several of the stewards were rather surly and short"
Pros: "More legroom and great crew"
Cons: "Food quality has gone down. A lot."
Pros: "Clean aircraft, very friendly crew, good food, overall great trip."
Pros: "Firstly, the food was great!"
Pros: "cleanliness, timely arrival and departure"
Cons: "poor service - surly crew bad food - havent been served worst food uncomfortable seats bad entertainment, sound distortions, small screens, limited selections and to top it all is the FRANKFURT AIRPORT - one of the worst transit points which makes you walk for miles and miles."
Cons: "I guess I can't properly rate the flight because it was canceled and I ended up flying United. I will say that that flight was fine. I was disappointed that there were zero notifications telling me that my initial flight with Lufthansa was canceled. When I finally got through over the phone, I was booked for a flight that I couldn't make and had to wait until the next day to start my trip."
Pros: "Thank goodness the movies were good."
Cons: "Had to wait in 5 lines before someone could check our bags. no organization at boarding time. Just a free for all."
Pros: "I enjoyed how smooth the whole flying went in the Lufthansa plane, also how quite was inside the plane compare to other airlines airplanes. I love the leg room in the plane. I impressed with the level of commitment to take passenger out the airport on time. It has definitely one of the smoothest and nice plane I have ever been so far."
Cons: "The pilot when landing landed too fast and the plane lost its balance for a second but other than that everything was great."
Cons: "My luggage was not given to me at the same day of my arrival to Chicago and I am still waiting for it."
Pros: "Friendly crew, nice food and wine."
Pros: "Nice airplane, good crew, nice bite to eat."
Pros: "I was upgraded after all the pressure from thehurrricane this was the icing on the cake"
Pros: "Not much"
Cons: "Entertainment system wasn't working. 11 hour flight. Boring. No seat change available. No reading light, as light controlled by entertainment system. Seats in front of toilet cluster lit up every time door was opened. Crew were slow to react. Wasn't a priority. Ruined the excellent first leg of had from Philadelphia to Frankfurt. Do they run inferior planes to South Africa compared to USA?"
Pros: "Great costumer service, comfortable flight"
Pros: "a normal coach experience, nothing special or bad about the flight"
Cons: "was not accustomed to walking outside or taking a bus to palne, was kind of ruff due to weather"
Cons: "It was a good flight, nothing I didn't like"
Pros: "Staff, they served a snack on this short flight"
Cons: "Flight was late, having to be bussed to the airplane and from the airplane, prefer gates."
Pros: "The boarding was fast and efficient, and the entertainment system was modern."
Cons: "The pilot didn't get us over the intercom even once. No communication at all from the cockpit. Staff was ok, but not very friendly. Seats were very close together in my row (30)… but other rows had seats with more legroom m."
Pros: "All the staff was very friendly and helpful."
Cons: "Terrible leg room."
Pros: "On-time, excellent and friendly service. I received the special meal I requested (vegetarian Asian) and it was very tasty."
Cons: "Not very many English language movies. I wasn't able to get the subtitle in English for the German programs."
Pros: "Staff was very friendly."
Cons: "Too short of flight for entertainment rating, or food."
Pros: "We try to fly Lufthansa when we go to Europe (2x a year). This trip we upgraded to more leg room in economy and what a difference! Everything else was the same, which has always been excellent. Munich Airport has great food and shopping. Lufthansa's service is truly impeccable, the airline staff were constantly walking up and down the aisles offering food and drink and comfort. Great end to a three week trip in Italy, Croatia, Slovenia and of course Germany!"
Pros: "Lufthansa did put us up in a nice hotel after we missed our connecting flights."
Cons: "While the delays associated with the flight weren't Lufthansa's fault, they could have kept us better informed as to what the plan and potential alternatives were."
Cons: "I am tall and the seats are too close together."
Pros: "The seats were roomy, the flight staff was attentive and very efficient. The plane was clean and offered many different movies to watch. They even had new releases on those list along with games and music. I truly enjoyed my first experience with this airline!"
Cons: "They offered alternative media for people with dietary restrictions and I didn't know this when I booked. I'm gf and they could have accommodated, had I known."
Pros: "The crew was friendly. They offered half a sandwich and drinks which was unexpected (and delicious)for a short flight."
Cons: "There was no negative only positive, two thumbs up....."
Cons: "There was one flight attendant with a bad attitude. An African American who spoke German. She was saucy. I was scared to press the call button when My wine spilt from a bump in the flight cause I didn't want her to give me attitude. But everyone else was very nice and helpful."
Pros: "Very accomdating crew"
Pros: "Everything"
Cons: "Nothing"
Pros: "Lufthansa was a great experience we got to SFO check in was a breeze it took about 15 minutes, security was also a breeze."
Cons: "Nothing"
Cons: "Waited for 5 hours, and then rerouted to Houston"
Pros: "It's a short flight from Florence to Munich so I wasn't expecting a whole lot."
Cons: "The boarding process is the worst on this route. You get on the bus and you wait, and wait, and wait. I get it they want to make sure everyone gets on but I honestly could have walked to the plane twice in the amount of time the bus waited there. I know Florence is a small airport so maybe it has to be done this way but it sucked."
Pros: "The comfort of the seats, though it could have slightly more leg room"
Cons: "Food was horrible"
Pros: "Likes? Food, drinks, courtesy."
Pros: "Very positive and responsive crew! A fresh cup of coffee I received when I requested one was delicious. And,one of the crew members made me a cup of tea before they had started serving it."
Pros: "Crew service was excellent. I would recommend Lufthansa to everybody."
Cons: "Considering the length of flight we received o.k. refreshment."
Pros: "Flight was comfortable and efficient, as expected. The connection was thankfully in the same terminal as the incoming flight. Luckily the passport control area was pretty quiet or we never would have made it in time. I had a backpack only so could go fast."
Cons: "Got late into Munich and ended up with a tarmac spot instead of a gate. Got in late on the connecting flight and literally had to run through the terminal to get to the gate, Then after all of the stress we got on the plane from another bus. That's the bad thing about connecting through German hubs on Liftansa: they make very tight connections and you don't know if they will wait at the second flight to not. I have missed by minutes in the past in similar situations. And no other flight to Dublin from Munich until hours later"
Pros: "Seats were ok better than delta or American airline but not much"
Pros: "Flight was very generic. Nothing really good to say about it."
Cons: "We had fifteen minutes to get through the huge airport between connections. We ran half of it and walked half and they were halfway through boarding. If my group had had an injured or elderly person We would not have made the flight."
Pros: "El entretenimiento"
Cons: "Demasiadas mascotas sin posibilidad de descanso. Un gato en ej asiento del frente que no dejó de hacer ruido y dos asientos atrás un pero en la misma situación. Debería tomar más medidas para el viaje de mascotas"
Pros: "Exit row seat had much more space for legs, very much worth the upcharge for this seat."
Cons: "Cabin temperature was very cool for me. Never used a blanket on an international flight before, and used a blanke on this whole 9 hour flight. Maybe a function of the seat location? Not sure but I was cold."
Pros: "Spacious business class seats, excellent meals"
Cons: "Lack of ventilation in cabin, and staff refusal to turn heaters down (in September), very limited entertainment options."
Pros: "Entertainment programs"
Cons: "New variety of food"
Pros: "The crew was terrific."
Pros: "The entire experience was amazing that gives me a broader scope to choose from when selecting flights to Europe. The most amazing part was the attentiveness of the staff. Exemplary!!!!!"
Cons: "For me this part is not applicable"
Pros: "Seats are comfortable on Business Class. Service is good"
Cons: "Constant delays specially from CDG! Poor cabin service specially on this flight."
Pros: "It was very comfortable and pleasant."
Cons: "Could be a little better the service, the dinner was late"
Pros: "Had decent room space seats comfortable"
Cons: "My luggage could have arrived for a start"
Cons: "boarding groups were not adhered to and those in a lower boarding group often boarded well after those in later boarding groups."
Cons: "There was no entertainment available."
Cons: "There was no entertainment and the food could be better"
Pros: "great food, entertainment and seat comfort"
Cons: "nothing"
Cons: "The food was mediocre. Flying La Compagnie in the past was a much better food experience."
Pros: "The crew was efficient and friendly. The plane took off on time and landed on time."
Cons: "Boarding was slow and tedious. People still crowd around the boarding area despite there being row for the zones. Why they don't board from back to front is beyond me. The food was mediocre at best."
Pros: "Very nice crew. Nice meal service and drink service throughout. Great choice of entertainment."
Cons: "They lost my luggage :("
Pros: "The crew was very careful"
Pros: "Crew was nice, too short of a flight to figure out more"
Cons: "no chance to try. Can't pick a special meal in short term flights and snacks are not vegan"
Cons: "Arrived 5 hours late"
Cons: "Missed the flight due to late landing from earlier connection"
Pros: "I was given a great seat and the food was OK- not the Air France food of 5 years ago but still good"
Cons: "I didn't really use the in flight entertainment - the usual movies, tv etc"
Pros: "The plain was ok, the crew really nice and attentive. The only "problem" would be the food, mostly for the breakfast that was awful."
Pros: "Check in process was easy. The flight attendants are all very helpful and kind. We are playing was OK but it could've been cleaned a little better before we got on board."
Cons: "Check in process was easy. The flight attendants are all very helpful and kind."
Pros: "Quick and efficient not lying more to say or critique."
Cons: "Coffee and a bread roll as a snack??"
Pros: "Nothing"
Cons: "The plane (Boeing 777) is packed like a sardines can, with 10 narrow uncomfortable seats across in Economy Class. The crew didn't even bring water for an 1,5 hr into the flight! The plane was very hot, with very little air flowing through the salon. Food was bland for dinner and inedible for breakfast. The crew was barely there, and borderline rude when asked something."
Pros: "Flight on time"
Cons: "The usual Air France flights to Rome, that I have been flying for years, are now operated by Joon. For a couple months nothing changed, except the way the crew dressed. But now Joon is showing its true nature as a LOW COST airline.Seats cramped. Snacks and apple juice are now available for purchase only."
Pros: "That we were heading home. Nice seats. Good food. Lots of entertainment choices. Power plugs ( USB and European power) were appreciated. Wine as a choice with meal was appreciated and brandy after the meal."
Cons: "Some of the shows and movies were a bit 'trashy'. Long flight. I was in the middle seat next to an inattentive octanegarian who was nice but kept calling the flight crew to fix her mess up of the video system. No air controls on this plane - so it was overly warm. 10 hours of overly warm makes for a stinky passenger. Oof."
Pros: "The food, beverages and choices of movies, entertainment There was a medical emergency that caused the flight to land in Canada. This was handled very professionally - I hope the passenger ended up getting the care needed and is doing well."
Pros: "More experienced, professional crew, better food and service."
Cons: "A screaming child for 8 hours (understood this is not their fault, but it did make the journey unpleasant). Old aircraft with small screens, no power etc."
Cons: "I am not sure why this happened, but our daughter, travelling away from home for the first time, was targeted at every step of her journey. From the terminal in DCA to Cincinnati, to CDG. Delta/Air France clearly singled her out. i am outraged! I have traveled many, many times and have sent hundreds of students on nearly the same trip -- and none have had as rough a time as she had. They will be hearing from me."
Pros: "Comfortable, hospitality and wonderful service"
Pros: "Boarding was on time"
Cons: "flight was delayed by 20 minutes Boarding got me through Sky priority quickly. Had to then wait in the boarding tunnel as the cabin was not ready. large queue Seats were exactly the same as economy so offered no added benefits apart from the meal on board parked in a distant area of the terminal and had to shuttle bus to 2E which meant a very tight transfer"
Pros: "The cabin crew were excellent"
Cons: "We were transported to the plane which was quite some distance to the plane via bus after climbing down steep stairs from the departure gate area. Then we had to climb steep steps in extremely hot weather. We were then delayed for a hour in the plane in very hot conditions as the plane had its air conditioning off and the ground air conditioning was not put on. We were swearing in the heat for an hour!! We arrived at our destination and hour and half late!!"
Pros: "I liked the crew, they were professional and tried their best"
Cons: "The flight was a chartered flight . Air France informed us that due to cabin crew shortage they couldn't operate an air france flight and hence they hired Air Belgium. Whilst the crew were nice , the actual plane was old and creaky. It wasn't up to the standards expected of Air France. They could have done better in getting a plane up to standard. A lot of the passengers were disappointed ."
Pros: "Yelling, cheering and literally rolling in the aisle made for a really annoying flight"
Cons: "Infusions bad behavior. Also, flight number was changed and AF. Was understaffed to handle questions on squirrelly luggage check."
Pros: "Comfort, food and service are better than average."
Cons: "When stewardess opened overhead locker, something fell on my head."
Pros: "The crew, the service, the food and beverages"
Cons: "The 3 hours delay"
Pros: "Short & easy flight"
Cons: "All ok"
Pros: "Crew was welcoming"
Cons: "Space between the seats was too small."
Pros: "Nothing"
Cons: "My flight was cancelled, I was sent around to multiple desks and terminals and no one wanted to assist me, then my luggage was lost."
Pros: "Late, not enough legroom, smell from the toilet. Tiny TV screen, malfunctioning electronics, poorly maintained seats. Friendly crew! They looked tired, but they were still smiling while trying to keep passengers happy."
Pros: "Flight went smoothly"
Cons: "Flight left late The seats are small and crowded There are no entertainment options"
Pros: "Nothing"
Cons: "Everything. AF changed seats without authorization or notification, separating a mother from her 3 year old daughter. Their entire attitude was "nothing to be done, now board plane and leave" no compensation was offered, nothing done to remedy their mistake or rude behavior and treatment"
Pros: "Late"
Cons: "Late"
Pros: "I didn't feel cramped in a Window Seat. Two meals were served during the flight. It was nice to get back to being fed something other than skippy snacks on an airline flight."
Cons: "I was ignored over and over again as ice cream, drinks and snacks were offer by the crew. It would have been nice if some would ask me before falling asleep if I wanted to be roused for snacks and desserts. After being on back to back flights of more than 10 hours each it would be considerate for the crew to be aware of my length of travel and to make sure they don't assume my resting my eyes is the same as me being asleep. Even when I was awake it appeared I was being overlooked, ignored and left out of complimentary services I saw other receiving....my bad for not asking to be noticed."
Pros: "It was as expected."
Cons: "Boarding was a bit tedious because we had to first board a bus to take us to the airplane."
Cons: "My entertainment system did not work for the whole 8 hours. Seats were uncomfortable. The lights above the seats broken."
Cons: "Boarding more than 15 minutes late. Departure on time, though"
Pros: "I have been Flying Blue platinum for six years in a row. I often wondered why I never got a complimentary upgrade... Well, I can no longer complain: I was very kindly invited to move across that curtain. Of course, in short haul (2-hours+) A321 flights, all seats are created equal, business or main cabin... But the attention was there, excellent service, and gourmet food too. The whole experience was great. I'll go on flying Air France with fewer regrets."
Cons: "Nothing"
Pros: "I couldn't take the fly. And no body answer! No by the phone, no body on the airport, no body on Facebook, I can't by the web. I need help and no body answer."
Cons: "Pleace call 666 394 865"
Pros: "TAP HAS THE MOST COMFORTABLE SEATS THAT RECINE VERY VERY FAR."
Cons: "CREW NEVER CAME AROUND AND OFFERED WATER, LIKE OTHER AIRLINES DO. THIS IS ESSENTIAL FOR GOOD HEALTH DURING A LONG FLIGHT OF 7.5 HOURS, AND SITTING ON THE PLANE FOR A TOTAL OF 8.5 HOURS....."
Pros: "Everything. Flying First class is the only way to fly"
Pros: "Food taste"
Cons: "No water at toilet....??? No coffee....??? The the movie's subtitles were out of time."
Pros: "Quick. Smooth!"
Pros: "Very happy with the service and seat comfort. Thank you"
Pros: "Correct timetabling and on time schedule Decent crew with high standard service wish you more success and further upgrade in your status to be as you deserve one of the best airline globally..!"
Cons: "Correct timetabling and on time schedule Decent crew with high standard service wish you more success and further upgrade in your status to be as you deserve one of the best airline globally..!"
Pros: "The crew was fabulous"
Cons: "We had a crying baby onboard for the entire flight. I found it difficult to sleep as a result but understand this was outside the control of the airline. A bit more legroom would have been nice but I booked economy so again that was on me."
Cons: "It cold be better if there is no flight delay which put in cause all our plans!..."
Cons: "Nothing"
Cons: "Again contact to customer service ahead of the flight was impossible I sent 3 messages about travel with ESA dog and got no response"
Pros: "Crew service was excellent, food even hetter"
Pros: "Excellent landing, adequate number of attendents, food served, wide aisles"
Cons: "I would not do Nee as well ll for the twwwo plus hour flight. If the center seat was occupied as there simply was no space for my knees."
Cons: "poor and cheap plane"
Pros: "The flight crews were polite. The short flight journey included a simple light lunch with drink."
Cons: "The flight departure time was delayed for one hour."
Pros: "The fact that it was a direct flight."
Cons: "First of all, I would like to start by saying that I flight with TAP very often. I guess you can check on your system. I had good experiences in the past and actually recommeded to friends/family. I hope this flight was an exception. A few things were not that good this time. 1) First of all, the online check-in wasn't working until a few hours before the flight, and I didn't even give me the option to choose my seat. Once in the plane, I noticed plenty of empty seats in several areas of the plane. I could have had a much better seat. Also, the fact that the price of the luggage in the ticket is not included is insane! They let you know right at the boarding area. Another 100 plus dollars in addition to the 1,6000 that I paid for the ticket. Incredible!! And they only gave us 15 dollars voucher!! 2) There was a 2 hours delay due to a storm in the south of the USA. Although I am fully understandable with the fact that this situation is out of hands for the TAP company, is it in their hands the care and wellbeing of their passengers. As previoulsy stated, I received a 15 dollars voucher to use becasue of the delay. At any airport, for any decent meal, you will pay a minimum of 25-30 dollars. All items are more expensive. While waiting in the gate to board, we were not offered with snacks, water, etc.. additionally, no announements or updates at all. 3) I had a very uncofortable situation with one of the filght attenders. Male, very tall, dark hair and dark skin. When distributing dinner, I found the way he approached me very disrespectul, ironic and dismissive. ZERO customer services and he is actually the face of TAP in these planes. Unaceptable. I have to look all the way up to him, he wouldn't make an effort to band a bit (of course, not completely) to at least try to hear what I was saying. He was requesting me to speak loud but he would not make a minimum effort to get close to me. His demeanor and attitude made me feel very upsted... abuse of power... to the pooint that I ended up not taking the meal. No manners at all. He should understand that after hours of waiting (check-in usual time plus the 2 hours delay) we were all very tired. Particularly at that timeof the day. Some of us where up for since earlyi in the moring and you could tell that most of the passengers were exhausted. The second we got into our seat, we all used our blankets and try to sleep. He was not empathetic or councious about that. I felt very uncomfortable. Both of the girls that were also in the back area of the plane, were also lacking manners and customer services. I don't know.. other times was much better."
Cons: "Being late"
Cons: "This survey is useless. Keeps putting things wrongly and drops things"
Cons: "Stuardes don't have a sense of what costumer service is.. 6 hour flights and their plain aren't equipt with monitors to watch and entertain yourself Thank God I understood portugués but their translation to English was poor Food was not amazing I've been traveling since I was 6yrs old and I never felt so strongly about an airline... Not even easy jet"
Pros: "Nice staff"
Cons: "If you are seating at the end of the plane they never have the 2 choice of meal and you are force to eat whatever is left, it happens more than once, seem to be the practice and is not fair to the costumer"
Cons: "You can't reach them via phone and they are horrifically slow and difficult to get ahold of."
Pros: "Nothing"
Cons: "The flight was delayed pre boarding and took longer than it should and thus missed our connection to London"
Pros: "Flight was on time, crew very friendly, check in process easy"
Cons: "Seats are very unconfortable and the space limited. baggage policy isn't very clear; I had to pay 20 extra euros for a checked bag"
Cons: "My round trip ticket was purchased and in the confirmation it stated that it included one free checked bag. i also went online to reserve a window seat which cost 12.95. When I got to the airport I was told I had to pay 110 for my one checked bag as well as they had moved me to an aisle seat. Basically scammed me out of 122.95. I have complained with ygthe airline and if it is not resolved I will not be flying with them again."
Pros: "Seats are fine. Flight was on time."
Cons: "Food was bad. Not much water given. No snacks between meals. Old entertainment system."
Pros: "The crew was very nice I have to give them credit for that and the entertainment was pretty good with recent movies"
Cons: "The food was really bad very unappetizing. The thing that was really bad is a day sprayed pesticides there out the plane before we took off and I feel like I have a cold now because of it my throat is really sore it's just a really weird thing to do to have the whole crew walking up and down with aerosol can spraying pesticides all over the guests."
Pros: "Paid a bit more for roomier seats up front and worth it. Seemed like newer aircraft with "leather" seats and better padding than the older aircrafts."
Pros: "Attendants were great throughout. Prompt takeoff. Food was good; drink service even better! Best movie selection I've seen on commercial planes. Seat was comfy. I enjoyed the flight very much and will always consider flying with TAP."
Pros: "The food was good and there was a decent variety of things to watch."
Cons: "Having another TSA check at our gate at the last minute just because we were going to New York, the whole process made our boarding time late and our take off time pushed back even though they had 3 hrs to figure it out. The main flight stuardess in charge was rude and kept giving attitude to people when they asked questions because half the people on the flight didn't understand Portuguese. I wasn't allowed to pick my seat on the website so we ended up in a middle row. The person i was traveling with is over 6 ft and could not comfortably fit in the seats. Thankfully no one sat on the end so we were able to spread out between 3 seats. The entire experience made us not want to fly into Portugal again."
Pros: "Timeliness of check-in and the flight."
Cons: "N/A"
Pros: "Not much"
Cons: "Late as always"
Pros: "On time departure"
Cons: "Slow baggage claim"
Pros: "I was able to easily store my carryon which is the maximum size you can bring in the overhead compartment and store my large zippered bag underneath the seat with still plenty of space for my legs."
Cons: "I would like to see all TAP planes come with a standard entertainment option on the headrest in front of you with the advanced menu option of movies, games, radio, etc. and ensure all headphone jacks are operational."
Pros: "everything was great"
Cons: "they had some video problems early in the flight but had it fixed about a third into the flight"
Pros: "The punctuality"
Cons: "The airplane was small for a 8-9 hours trip, the seat were super small, I'm not a big person and I was very uncomfortable in them, the crew wasn't very nice, the food was a mess the girl next to me was a vegan and they give her a cheese sandwich, entertainment didn't work well there were only 4 channels, comparing to AirEuropa very mediocre and awfull airplane, really I'm from Venezuela and even there the airplanes are better, not worthy the 600$ one way ticket I got."
Pros: "Friendly crew. Good info on delay"
Cons: "No offer of coffee in businesss when woke up. Still 35-40 before landing"
Pros: "i like the snack they gave."
Cons: "Poor policy regarding musical instrument. Probably the only company asking to pay a special fee on hold or to buy an extra seat for a regular guitar. Ridiculous."
Pros: "Excellent service and comfort."
Pros: "Efficient boarding. Very friendly crew. Coach seating comfortable and roomy."
Cons: "Nothing"
Pros: "great staff and great plan. Comfortable and roomier than most"
Pros: "None"
Cons: "It did not included luggage cost which means i had to pay additional cost. You SHOULD state it in booking pages (NOT LINK). If i knew it i would never use TAP. I found direct flight, cheaper. I want you to pay back."
Pros: "Everything about your flight was great , thank you . Definitely flying again with you"
Cons: "Sandwich served was a bit bleak but it was served with a glass of wine!"
Pros: "Love how tap took care of us when hurricane Mathew was passing. We were sent to a nice hotel in Fatima (city in Portugal). The company paid for our lunch dinner and breakfast. Unbelievable customer service."
Pros: "Flight attendants were amazing! So friendly and attentive."
Cons: "Boarding process was a complete disaster! No apologies for the late departure and arrival."
Pros: "Good service and a very kind attention"
Cons: "Food is not good"
Cons: "Weighed my carry on and the limit was 17lbs, which is not a lot so I ended up having to move things around to get the weight correct."
Cons: "They lost my luggage. What else is there to tell????"
Pros: "Check in and security were very good."
Cons: "Boarding was a bit of a mess - late gate change and bussed to plane. Very cramped. Crew not particularly friendly."
Read more about SWISS
Safety measures for airlines flying from Tuscany to Cape Town
Airlines flying from Tuscany to Cape Town have enacted additional safety measures and adjusted policies to better accommodate travellers. Policies vary by airline.
Heightened sanitation
Daily cleaning, installation of cabin HEPA filters on flights from Tuscany to Cape Town
Mandatory masks
Masks required on board, masks provided on flights from Tuscany to Cape Town
Social distancing seating
Middle seats unavailable to book on flights from Tuscany to Cape Town
Pre-flight testing
Testing for antibodies, testing for symptoms for flights from Tuscany to Cape Town
Book cheap flights from Tuscany to Cape Town
Recent return flight deals
Search by stops
Search by airline
Search by price