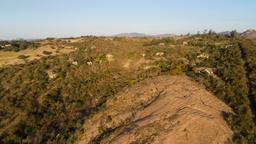 Find cheap flights from Sicily to South Africa
Search hundreds of travel sites at once for deals on flights to South Africa
FAQs for booking flights from Sicily to South Africa
How does KAYAK find such low prices on flights from Sicily to South Africa?
How does KAYAK's flight Price Forecast tool help me choose the right time to buy my flight ticket from Sicily to South Africa?
What is the Hacker Fare option on flights from Sicily to South Africa?
What is KAYAK's "flexible dates" feature and why should I care when looking for a flight from Sicily to South Africa?
Top 5 airlines serving from Sicily to South Africa
Scores according to KAYAK customer reviews
7,9
Turkish Airlines
Overall score based on 23 113 reviews
Pros: "None"
Cons: "I didnt like this flight at all. I got delaied 2 hours at the turkish airport plus the 7 hours lay over, total 9 hours, the gate travel service didnt give us any reason for the dealy, the customes gathered us in a small area where there is no seats and the bathroom was smelling so bad, we were stsrving and not even water been served to us, i missed my ride to the hotel in Amman, and missed my work breakfast orientation."
Pros: "fantastic food test"
Cons: "announcements in Turkish is interrupted your screen in front of every passenger and you have to listen to it even if you have no idea of what they taking about because it will block everything your are doing .. The solution is very easy as you can setup the screen to your language and the computer can choose to show you only the announcements that is in your language that make sense to you."
Pros: "The staff the staff the staff. They made the trip so enjoyable. The A330-300 aircraft was smooth and silent. Very impressed"
Cons: "The seats in business class were not as soft as they could be but very impressed overall and good value for the cost of the business class ticket"
Pros: "Probably best economy class service and amenities and timings."
Cons: "Turkish Airline lost one of my checked in bag! Never found it!"
Pros: "Got an exit row window seat."
Cons: "The booking experience was exceptionally bad. Never again through you."
Cons: "I got in a car accident on the way to the airport for my flight. I went in an ambulance to the ER and had a doctors note that I was safe to fly the next day. When I tried to move my ticket to the next day, with a business class ticket that cost $4000, Turkish airlines wouldn't do it. They made me pay $3000 to get home . Unbelievable"
Pros: "Everything"
Cons: "Big uncertainty and running to catch the connection flight. Bad feeling. Probably the delay was not caused by the airline, but the crue could not guarantee that the connection woul wait."
Pros: "Boarding was fast and efficient, entertainment options are good and crew is quite responsive"
Cons: "Pitch of the seat is bad for tall passengers at only 31" and on older aircraft the touchscreen is atrocious."
Pros: "I loved everything, the ticket purchase, the check in, the free first bag, the cabin crew, the amazing food and eating with non plastic forks and spoons."
Cons: "The plane was a little too cold.i noticed that 90% of the people on the plane had covered themselves in blankets."
Cons: "Options for vegetarians were not really good."
Pros: "patience n attitude of crews"
Pros: "First leg (Mia to Instanbul) crew was excellent!"
Cons: "second leg (Istanbul to Johannesburg) crew were rude!!!"
Cons: "The boarding was chaotic. The space used at the gate could not cater for the number of passengers and there was no way anyone with any priority boarding status could make it to the counter. This is not new and has been a recurring problem with this flight and turkish airline does not seem to care enough to handle."
Pros: "Service, food, staff—all excellent!"
Cons: "The cabins on both flights were too warm."
Pros: "Great service in the airplane plus they offer some amenities like slippers, tooth paste and toothbrush, they offer you wet towels to clean and refresh yourself during he flight. Really good."
Pros: "The food is not bad, and the crew was good. The in flight entertainment selections were also good."
Cons: "The seats are too small to recline for someone who is about 185cm tall. I was not able to sleep, in spite of the late hour of the flight. Had a one hour layover in Istanbul, and the gates were at opposite sides of the crowded airport, which made the connection difficult."
Cons: "Very disorganized the gate checking, staff ne d hospitality training . You ESP not have time for your queries and concerns . They are always in a hurry to finish talkign to you . Poor hygiene. The bathrooms are very dirty and has nomjand soap to wash your hands . Male staff in board come across unpolite. ingelt inwelcomed by the male flight attendant port side at the back.?"
Pros: "The food, when you get what you ask for, isn't bad"
Cons: "Rude attendants, running out of food frequently, not getting options, intermittently working entertainment with poor choices."
Pros: "Good entertainment system with lots of options."
Cons: "The plane was uncomfortably warm throughout the (long!) flight, which made it difficult to get any rest."
Cons: "The flight from Antalya to Istanbul was late so we almost missed our connection flight. This story is repeating with your airline at 29th July our Turkish Airlines flight from Sarajevo was late for 3hours so we were running at Ataturk Airport to catch connection flight to Istanbul even though we booked 4 hours delay in Istanbul. Regards, Edin"
Cons: "it was late to arive"
Pros: "The entertainment and accommodations were superb. I appreciate all the things they think of to make you comfortable. The seats were a bit hard but they reclined nicely."
Cons: "The first delay during my trip was due to an emergency but my layover was delayed again. I'm not sure if this is an outlier event or if this is a pattern."
Pros: "Staff was extremely helpful and responsive. I like that plane is clean, and many plus, very good entertainment. I love that it is non-stop from SFO to Istanbul. Food was superb!"
Cons: "As usual check in and boarding is horrible with Turkish Airlines. I have used Lufthansa, British Airways, Air France, et had not trouble with them. Why is it so hard to improve this in Turkish Airlines. No charger for computer even during 13 hours flight?"
Pros: "Great flight and awesome entertainment"
Cons: "The food is too small"
Cons: "Boarding was chaos. Cramped seating"
Pros: "Outstanding service Excellent food Adequate entertainment Seat recline was good for economy"
Cons: "For a long flight (8+ hours) legroom on this Airbus was quite cramped Again poor boarding announcements resulted in very chaotic boarding process"
Pros: "comfortable seats space for legs"
Pros: "The food- did they have a chef on board?!!"
Cons: "The boarding to the US wasn't fun. 1) the men had to go first and then the women... culture shock. And then 2) double screening for everyone because of trump's travel policies."
Pros: "I eventually arrived at the destination."
Cons: "Difficult to communicate with cabin crew due to lack of English. Flight was delayed by 1 hour. General atmosphere on plane was chaotic I think due to the small plane and length of flight as large numbers of people needed to use toilets."
Pros: "It was spacious for being Economy."
Cons: "Flight crew that was assisting on my side was awful. Completely disrespectful and not willing to help or listen. Not to mention, special meal was requested online months in advance yet they didn't have any vegetarian meal left and I was left with eating break and fruit."
Pros: "Not trying to be flattering here but it really is a good airline."
Pros: "The variety of films on show was decent"
Cons: "The crew skipped our aisle whilst delivering the toiletry bags, some announcements were made purely in Turkish without regard to English passengers. The boarding gate from Istanbul was opened much later than the advertised times."
Pros: "Flight was short. Provided snacks and drinks."
Cons: "N/A"
Pros: "The service and the meals, even in economy class."
Cons: "Nothing."
Cons: "One beverage service on a 8+ hour flight counting JRO? Crew literally disappeared for quite a few hours."
Pros: "Food; power outlet."
Cons: "legroom."
Pros: "excellent food, service"
Pros: "I thought the food was remarkable. The cabin crew did a good job saving my mood after the nasty agents on the ground and during the check-out process."
Cons: "Absolutely all of the agents I dealt with during check-in. This was true for especially those checking in at the business class line for some reason. She was really rude."
Pros: "Not much"
Cons: "Seats and not alot leg room, the security itself wasnt great ..."
Pros: "The boarding and food."
Pros: "It is nice that breakfast was served."
Cons: "Gate agents never called flight to board - just played an announcement twice saying it would board in 5 minutes. Free Wi-Fi on all flights would make your airline stand out. You may want to work with the airports to provide your passengers with cleaner toilets at the gates."
Pros: "I love the touchdown, of the smoothest ive experienced. It was a long journey but a comfy one. Great job turkish airlines."
Pros: "good food with some Turkish flair. super friendly staff."
Pros: "Always friendly staff, never feels like you are a bother to them. Comfortable seats & they have frequent service."
Cons: "The older version of the plane with the fabric seats is not so great."
Pros: "Cabin crew was courteous though they couldn't fix the issues."
Cons: "My seat would not recline. Some mechanical problem. Only beef meals were available, no chicken."
Pros: "Overall, it was a pleasant flight with good food and entertainment."
Cons: "The crew was inefficient: delivering coffee one cup at a time and not even offering it to everyone. I had asked a flight attendant for a glass of water and was never brought water until I asked someone else. The check-in personnel and flight attendants seemed to have no knowledge of toddlers traveling with a carseat, so I had to explain to them that he travels with his carseat or he manages to get out of his seatbelt. They made some calls to see if it was fine to bring the carseat onboard and finally gave us the ok, which we were very grateful for. When it was time to board and also to exit the aircraft it was a very slow process...much slower than usual. Most airlines have you boarding 30 minutes prior to your flight, but we were still standing around waiting."
Pros: "Great service , staff and food ."
Cons: "If drinking a cocktail , I'd have to ring for service. Rude or wild children should be contained by airline staff and not done by local passengers."
Cons: "Everything went well"
Pros: "There was nothing really special or to write home about--flight got us there safely and ahead of schedule, albeit, uncomfortably (seats were extremely thin and uncomfortable) and the pitch/distance between seat rows was extremely short & cramped.."
Cons: "Seats could have been more comfortable; they were extremely thin and uncomfortable--and airline could give more legroom/pitch between seats."
Cons: "Wasn't able to online check-in thus losing my window seat 21A I had selected."
Pros: "Smooth and easy flight"
Cons: "Food and drinks served late"
Pros: "The crew was great with kids. Very friendly and helpful."
Pros: "The crew was great,we had the last seat."
Cons: "Better seats,better food."
Pros: "The crew was very professional and pleasant. The food was tasty for airplane food."
Cons: "The seats were not that comfortable."
Cons: "Flight was cancelled. Got rebooked and have changed gates 6 times and flight delayed due to no crew."
Pros: "Perfect in everything"
Cons: "All good"
Cons: "Turbines did not start up initially. 1h delay."
Pros: "Boarding was efficient. Everything else was average."
Cons: "With the exception of one Asian cabin crew, others were cold. Food has worsened on Lufthansa. Portion and quality are not as good as 1 year ago. I find the seat average in comfort for premium economy. If only the seat would move forward, I keep sliding off it. Cathay Pacific has a much better seat."
Cons: "No complaints. Good vegan food."
Cons: "Retrieval of my luggage in Boston took over 45 minutes. What good is it having Global Entry when other passengers behind me in Customs are getting their bags first?!?!?! Make good on my inconvenience Luftwaff."
Pros: "The plane, the crew"
Cons: "Some of the very nice German movies were shown only in German"
Pros: "On time with excellent care by staff"
Cons: "Long walk on the airport for connecting flight"
Pros: "Friendly service, actual food in economy class, just a small delay, overall a very smooth trip."
Cons: "As above, I couldn't check in online and thus couldn't choose my seat beforehand."
Pros: "Helpfun plane crew"
Cons: "Flight got delayed. We got put ln differnt flight thru san Francisco. Another flight got delayed. When we got transfer no one told us we have only bearly 1 h to catch the next place to Germany. They assured us we will make it twice. We missrf the plane to Germany over 30 min. San Francisco airport horrible. No one gave us any information. They didnt know wfere is what. No one helped us."
Pros: "Great airplane. Very nice staff. Great service."
Pros: "The seats were the most comfortable seat ive sat in on a plane in a very lng time"
Pros: "As a United 1K member and Star Alliance Gold member, I expected a little better treatment than being charged a premium to sit with my family in a 'rock bottom' basic seat."
Cons: "I was surprised to have to pay more for a basic seat. I really thought I had paid enough already. I could not get boarding pass tickets for the last leg of our fight. I was told that Lufthansa''s system does not communicate with United Airline System. I found this to be untrue because I have had code share flights between United and Luftansa for 20 years. At Munich I was told that they could not get me tickets either and said that there may be a security issue with me. Once I heard this I walked away."
Pros: "The plane was very clean and I appreciated when the crew asked passengers have their seats in a normal upright position during meal times as there is very little space when the seats are reclined. We can hardly get out of our seats when other passengers need to go to the restrooms."
Cons: "The crew was rather cold; I got the feeling they were doing their jobs but not in a warm and customer friendly oriented way, may be because I was in Economy. I was surprised by the lack of space in economy for such a long Haul flight in an A 380."
Pros: "Not much"
Cons: "Almost everything"
Pros: "The service was outstanding!"
Cons: "Someone stole my phone charger :("
Pros: "Comfortable, great food, good selection of entertainment"
Cons: "The staff tried to helpful but lost at times"
Pros: "I didn't go see above"
Pros: "The plane was new, clean and tight. Seats very narrow, no foot room with carry bag under seat on front. On time depart and arrive. Good movies. BUT, where are my bags. Second day in Geneva without clothes or medicines. SwissPort at GVA isn't helping. They don't even know where they are: don't know if they left EWR"
Pros: "Crew were friendly"
Cons: "Nothing"
Pros: "Nothing"
Cons: "Water was spilled on me by flight attendant. Luggage was left in Frankfort. Did not have clothes or medications, or daily necessities. Must wait 1 1/2 days to get luggage"
Pros: "Still thinking about it."
Cons: "I didn't like that there was no organization. People just flooded the gate like animals.."
Pros: "Efficient boarding, friendly crew."
Pros: "Individual screens for all seats with a varied selection of entertainment options. Plenty of room under the seat for my carry-on. (It helped that no one was in the seat next to me.) Beverages were offered frequently. Smooth flight, smooth landing."
Pros: "they did good job"
Cons: "security held me up due to venice security not stamping my passport,,,i was finally able to find the original ticket due to free wifi in airport and get it straightened out though it would have been awful if i had not been early early"
Cons: "The on board entertainment sucks you need to upgrade"
Pros: "Crew was friendly. Received very filling meals. Free movies available for watching."
Cons: "We sat on the runway for over an hour with no explanation as to what was happening. At least overall, we only arrived half an hour late."
Cons: "The cabin got a little hot during the night and made it hard to be comfortable. Also, the seats lean pretty far back so I had little room in front of me when the person sitting in front of me leaned their seat all the way back."
Pros: "The overall feeling of this flight was 'relaxed'...after getting over the fact, that this was a huge (two story) airplane. Short flight from Denver to Frankfurt...only 8 hours:)"
Cons: "I would have loved to be offered eye shades and ear plus, since most passengers watched movies and i wanted to sleep:)."
Pros: "Everything"
Cons: "Not a thing"
Cons: "Boarding"
Pros: "USB at every seat"
Cons: "Food"
Pros: "non stop to Frankfurt very timely scheduleing was able to find reasonably priced flight to meet my travel needs."
Cons: "I felt the food was worse not good or tasteless. choices were as bad as previous flight in the fall. I have to bring snacks to make it bearable."
Cons: "At time confusion amongst the crew- received wilted salad- seemed the last rows had to take what was left over"
Cons: "It was delayed by 9.5 hours!!!!!"
Pros: "The flight attendants were very friendly and efficient."
Cons: "11 hours of crying babies was too much. The practice of placing 4 cribs together on the bulkhead encouraged one baby to set the others off screaming. The toddler siblings then started fussing, the parents were then jumping up and down, jostling the other passengers, it was a nightmare! Hated every minute of it."
Pros: "Munich airport is convenient and boarding went smoothly"
Cons: "This was an SAA plane, not Lufthansa. I have only had excellent service on Lufthansa. This flight again did not have a functioning entertainment system. I asked for this to be addressed and the SAA crew ignored the request and in the morning looked surprised to find out that several of the TV monitors had not worked at anytime on the flight. Not impressed."
Pros: "The crew was very good."
Cons: "Boarding at Frankfurt was a nightmare. All the economy class was pushing and shoving and cutting in front of other people. People were standing outside the line and putting their tickets on the entry system and the attendants were doing nothing to stop them or tell them to go to the end of the line. When left from Chicago to Frankfurt they seated you by rows and this was much more efficient. All flights should board by some system vs. just everyone trying to go at once."
Pros: "we had to cut our trip short and book an immediate flight home on Lufthansa. The staff took excellent care of us. Even offered us some orange juice and milk to take home knowing that we may need it (being away for a while) and knowing that our first priority was to get to a hospital. These little events shows the extreme compassion from Lufthansa's on-board staff. We will now ALWAYS look to fly Lufthansa whenever possible."
Pros: "Check-in was easy and boarding was efficient"
Cons: "We were in economy class. It looked like the seats my wife and I were in were smaller than the surrounding seats. The seat I was assigned was also more narrow than the one my wife was assigned. I am tall, and could not move my legs for the trip. Also, the seat controls were on the inside is the seat. I could not move at all without turning on the overhead light or screen."
Cons: "Not to have 2 distressed cats on board meowing non stop for 10 hours."
Cons: "The food was not as usual."
Pros: "I like the crew and their service, the food was amazing speacially the vanilla cheese cake desert was on point, loved it. I loved the "my flight "interaction on the screen and the different view of the plane, cockpit view, left, right etc.. amazing feature."
Cons: "The seat could have been much better as far as reclining and space. Overall I loved the flight."
Cons: "2 hours delays from LAX to CDG then additional two hours delay from CDG to CAI, this is disappointing"
Pros: "Exit row seat had much more space for legs, very much worth the upcharge for this seat."
Cons: "Cabin temperature was very cool for me. Never used a blanket on an international flight before, and used a blanke on this whole 9 hour flight. Maybe a function of the seat location? Not sure but I was cold."
Pros: "Entertainment system"
Cons: "Awoke to find ill man laying on floor in aisle next to me with oxygen. Shortly after... Passenger in seat near man on floor (diabetic but no one tells us anything) needs to lay across four seats with oxygen for heart issues for remainder of trip with staff and doctor on board nearby. Nevdr informed what was happening, never offered to move our seats or move iIl passengers. Glad all turned out ok. Could have given them more privacy and better informed other passengers."
Pros: "Quick boarding, comfortable seating. Great food!"
Cons: "The seats and IFE were a bit outdated. Comfortable, but outdated. My family had issues with their screens and one had to use the remote as the touch screen was no longer functional."
Pros: "Not much, seats are super uncomfortable"
Cons: "Better code sharing with KLM"
Cons: "Our request for vegetarian meals got lost after a glight was cancelled."
Pros: "Crew was attentive. Timings were spot on."
Cons: "Virtually no information at boarding which made everybody just make a huge line. Boarding they a bus, it was raining and we got wet."
Pros: "Fly was delayed.i was told my bag would go to end but it was not.instead of coming to the hotel 7pm i came 1am."
Cons: "Explain me to take the bag on time.it was almost left in the airport."
Pros: "Staff were friendly and seats in business were super comfortable."
Pros: "Had decent room space seats comfortable"
Cons: "My luggage could have arrived for a start"
Cons: "There was no entertainment available."
Pros: "I'm not Hindu, but I requested Hindu Vegetarian meal. It was very tasty and enjoyable."
Cons: "Seats were not comfortable, even in Comfort + seating isle."
Cons: "There was no entertainment and the food could be better"
Pros: "Tight seat, was moved out of exit row because of my age"
Cons: "Could have stayed in exit row. Plan arrived in Moscow late so flight was over one hour late"
Cons: "The flight delayed for 2xhours from Paris to Cincinnati"
Pros: "The gate reps from CDG to MSP were professionals. The cabin crew on the Delta flight were exceptional! This was not my experience in Copenhagen with the Air France staff, they seemed to be self centered and rude."
Cons: "Delta please make excellence a priority in all areas of customer service. Set high standards for staff so customers know that you appreciate them and are ready for business. The world is at the customer's fingertips, let their first choice be Delta. When their are bad days, customers will understand"
Pros: "Intranet meant I could watch movies on my iPad"
Cons: "Seats are very uncomfortable"
Pros: "The crew was very careful"
Pros: "Good food and service"
Cons: "Flight was delayed by at least an hour leaving Paris - a regular situation I experienced with AF."
Cons: "Long delays to go through security screening and then further delays as the plane was still being fueled at departure time."
Pros: "The food was okay and the staff were friendly."
Cons: "My seat and several others around me were broken so that they would fall all the way back if we leaned back at all. The entertainment system kept crashing and forgetting what shows everyone on board we're watching. There were no air vents to control. The games crashed constantly. The usb hubs didn't work."
Pros: "Food was good. Crew nice and professional."
Cons: "Landing was not so smooth."
Cons: "Please see comments above about this flight."
Pros: "Food and service was good and price was acceptable"
Cons: "Very long route"
Pros: "The friendliness and courtesy of the staff."
Cons: "One piece of my luggage was left behind in Paris."
Pros: "Flight was smooth"
Cons: "Food"
Cons: "The company simply lets passengers board a fulled booked flight with far too much luggage. Result, take off 20 minutes late because there was not enough room for luggage in the overhead compartments. I was flying with just a small backpack that went under the seat"
Pros: "The crew, the service, the food and beverages"
Cons: "The 3 hours delay"
Pros: "The crew is great, with their typical slightly humourous and casual French attitude. Great collection of international quality movies."
Cons: "Average and disappointing sitting space. The vegan lacto-ovo meal is disappointing."
Pros: "the Airline"
Cons: "The Airport, Security, Boarder control."
Pros: "Great crew"
Cons: "Food could be a bit better. White bread is unhealthy."
Pros: "Nothing"
Cons: "My flight was cancelled, I was sent around to multiple desks and terminals and no one wanted to assist me, then my luggage was lost."
Pros: "Airplane staff were good"
Pros: "Service was much better than on the flight from MIA to CDG 3 weeks before - that was very poor. Entertainment was excellent - great selection of movies. Premium Economy was definitely worth the upgrade cost."
Cons: "Boarding was a complete debacle - no control over who went where. Sky Priority line was full of 50 people who weren't Sky Priority, and there was only one person checking passports. The two people at the desk didn't care when I noted this. We were called to the desk in advance of boarding to check passport information. When we got to the check in line, we were taken aside for more passport checking, even though we are US citizens with Trusted Traveler status in the GOES program. We were one of the first people at the departure lounge, and one of the the last to board."
Pros: "Not much"
Cons: "Plane late departing allegedly because of cleaning the plane, but why was the cleaning done that late? Also, ground crew remarkably uninformed about what was going on in the plane. Poor communication between plane and ground crew. No explanation from pilot as to continuing reason for delay even after we boarded. Departure time, 1.00 pm, boarded at 1.10, actual departure time 1.45, causing me to almost miss my connection and definitely causing my bags to miss the connection."
Pros: "Traveled fron SFO to CDG on AF in business class on an A 380. Lounge in SFO was smallish and not many choices in the food bar. Boarding was smooth. my second ride on A 380 in business and this trip reminded me quickly why I did not care for the A 380 on my previous trip. It is a huge plane with a huge sized business class which makes the cost less worth it compared to a Boeing. The crew were extremely helpful and caring. The food was acceptable. The seats on the plane were not comfortable in the lying position. Took a cab to our hotel in Paris (1st Arr) for a flat 50 euros. No meters."
Cons: "Arriving in CDG and facing a slow immigration with the passengers of this huge plane. I didn't care for the baggage delivery system. We were waiting for an hour only to realize that the arrival port for our luggage was changed."
Pros: "Best flight I've ever flown. Blankets and pillows provided with many options for movies."
Cons: "Wheel chairs for my ill and aged parents was not provided"
Pros: "Late"
Cons: "Late"
Pros: "The food, the facilities, the seat, everything."
Pros: "Kind, courteous, attentive crew. Smooth flight."
Pros: "Good food. Although no Cappucino as in AF from Sanfransisco to Paris."
Cons: "No entertainment at al. Specifically, I could not lean my seat b/c of a mom with a baby behind me..."
Cons: "My entertainment system did not work for the whole 8 hours. Seats were uncomfortable. The lights above the seats broken."
Pros: "Same as above, the crew was very friendly and the food was great."
Cons: "Seating was cramped and uncomfortable for a tall person."
Pros: "Everything good more or less."
Cons: "Planes where not updated. I would like planes to be more up to date like other companies."
Pros: "Food was surprisingly plentiful and good. Crew was friendly and helpful. Movie selections were adequate."
Cons: "The leg room between seats was non-existant. I'm only average height and it was terribly cramped. For a taller person it would be torture."
Cons: "Exiting passengers from the rear exposed the entire flight as people had to walk past those seated from the back to front. Great social distancing and we'll done British Airways"
Pros: "Both crew and the seat were great. Friendly staff."
Cons: "It was all perfect."
Pros: "No and no."
Cons: "Very crowded in.club class. Way lower standard for business class as compared to the other airlines."
Pros: "Crew was friendly and everything was perfectly on time!"
Cons: "4 hs delay"
Pros: "The flight was on time and landed early"
Cons: "The bags could have come out earlier and the food could be better"
Cons: "I made a mistake in my daughter's surname while booking online, BA refused ro change it at check-in and forced me to buy a new ticket for her."
Pros: "Leg room fantastic"
Pros: "The crew were very attentive and there was a large variety of in-flight entertainment."
Cons: "I am not a heavy set guy but the seats were unreasonably close to each other, this meant that when you eat a meal your elbows push into your sides making it hard to bring food to your mouth."
Cons: "Direct flights to and from South Africa to USA not via Middle East"
Pros: "Prompt service, clean plane, friendly stewards."
Cons: "There was no complimentary water/beverages for a 2.5 hour flight - would have been nice but oh well."
Cons: "Actually not bad - had to wait a few min at terminal 5 for gate to be free - but pretty good overall"
Cons: "Very narrow seats"
Pros: "The crew, the food and the smooth journey."
Pros: "Crew was the friendliest I have met in a long time."
Cons: "Connecting in London too stressful and difficult. I came from Catania enroute to JFK and practically killed myself in Gatwick getting from one flight to another. 2 hours not enough to go through this airport, with its stairs, the "mall," lack of info about what to do, passport & sec check again."
Cons: "Seating is a big problem. I am only 192 cm tall and cannot really fit my legs into the space. Have them out in the corridor"
Pros: "That the flight was on time."
Cons: "not applicable."
Cons: "Seat was broken. Reclines without requesting. Tray also needs attention. Seat 15C"
Pros: "Quick boarding."
Cons: "Nothing. Pretty good for a short trip."
Cons: "Better business class seats"
Cons: "Delayed, twice!"
Pros: "New Years flight... very special. Great staff and grear entertainment on board"
Cons: "The flight data was not showing... could have been interesting especially on a New Years flight"
Pros: "This was a charter by BA. Airbus A320 with amazing legroom. Was slightly annoyed by them not having coffee ( to wake me up for the drive home) but I suppose I get why they weren't serving hot beverages."
Cons: "The beverages thing above."
Cons: "Don't like the business class seating configuration. The entertainment system played up and only worked in half the cabin. They tried to fix it without success"
Pros: "The A380 is roomy with large overhead bins. Its quiet and smooth. Flight was on time!!"
Cons: "It was impossible to select a seat in advance. I could not even get to seat selection at online checkin. It was very frustrating. When I went to BA in London and Los Angeles they said it was responsibility of AA and when I went to AA in London & Los Angeles they referred me back to BA. Why can I not choose seats like on other airlines????"
Pros: "BA in South Africa run a clean efficient airline. Planes are new crew well trained and food is good."
Cons: "Preseating totally random no matter your status. Booked state of my choice well in advance and was presented at the back of the plane on check-in"
Pros: "Nothing"
Cons: "Told to pay for bag at the airport after confirming in check in online 24 hours before that there was no payment. Had to check 2 bags but made us pay for one, which was odd. Then was told while on the plane we were delayed 2 Hours. Pilot didn't no tell us estimated flight time. Students on the plane were wild and unruly and staff did nothing. They pushed my mother while plane was taxi in london so they could get off first. Staff did nothing. Payed more to take british airways Rather than easy jet. Complete waste of money."
Pros: "I liked that we landed 30 minutes in advance for both flights to and back, compared to the other parallel flight via SAA which was delayed 2 hours when we arrived back."
Cons: "I didn't like the cheese roll I asked for as the whole roll and cheese was literally stuck to the bottom and parts of the bottom of the roll were mushy. The staff were professional but lacked personality and seemed a little hollow."
Pros: "I liked the seats that I got. Staff were friendly and it was a comfortable flight overall."
Cons: "There wasn't enough drinks (water etc) coming around after meals."
Pros: "Food was tasty"
Cons: "Was delayed"
Pros: "Quick and efficient boarding."
Cons: "The way that the crew (both in economy on right of plane) spoke to, and handled sensitive situations with several of the passengers in a loud and rather rude manner. This is not the British way that I have been accustomed to on previous BA flights, and is rather upsetting. The crew were very abrupt in general, and did not have that seasoned and polite demeanor which I expect from BA."
Pros: "BA moved me on to the Kulula flight without any fuss and gave me a meal voucher."
Cons: "I got to the airport to find that my 19:15 flight had been delayed to 22:15. I hadn't received any notification from BA and still do not know the reason for the delay. The only other option available was for BA to put us on the 20:20 Kulula flight to Lanseria and then shuttle us from Lanseria to OR Tambo. It really is not pleasant to get back home so late on a week night and not even be given any warning or any reason for the huge delay."
Pros: "Crew were excellent. Very friendly and helpful."
Cons: "Boxes under the seat in front took up legroom (but it did ensure good entertainment options). Could have offered some more drinks."
Pros: "The staff was great, friendly, helpful and professional."
Cons: "I thought the food lacked imagination, was skimpy and too hot. I burned my mouth several times. I really do not like having to pay for a booked seat. I have special needs at my age and so booking early is how I typically make sure I can access the bathrooms easily without climbing over sleeping passengers. I picked flight for the price, but in the end I should have stuck with Delta, KLM and Air France and got the extra miles as with seat bookings and only one bag allowance, what I ended up paying did not make it worth it. Oh well, live and learn. Seats were tight, anyone bigger than me would have really struggled."
Pros: "Friendly and helpful crew"
Cons: "My wife and I having to sit in separate seats when there were seats available next to each other. Being charged excess baggage when one suitcase was weigh under weight"
Pros: "All the normal stuff of flying domestic."
Cons: "The way that my brand new suitcase was damaged on the flight and BA just said that handles are excluded from bag damage. Thus, they can do what ever they want with your bag's handles, manhandle it and not take any responsibility. My suitcase was clearly damaged by the way it was handled since i booked it in till i received it again and they just said sorry...there is nothing we can do for you!!! Now that is is poor customer service."
Pros: "I have physical limitations and required assistance stowing overhead luggage and help getting out of seat. Crew were terrific. Wheelchair assistance also great. Travels on my own."
Pros: "Food was OK Pilot was great and took time to explain everything. Helpful and necessary."
Cons: "Two hour delay"
Pros: "Made up for time due to a big tail wind"
Cons: "Took off late and had to wait 45 minutes for luggage"
Pros: "Flight was on time,actually ahead of time."
Cons: "Aircon was not efficient. Very hot in the plane."
Pros: "The space on the A380 is nice, comfortable seats, and the crew was very considerate"
Cons: "No between meals drinks (like water, etc.) or snacks left out on this 11 hour flight. The seats are still a bit close together... for the comfort of a long legged man behind me, I was not really able to recline my chair at all."
Pros: "Aside from the typically narrow seats, the service included all the hallmarks of higher-tier service, such as hot towels, cloth napkins, a good meal, and so on. The crew was attentive, as well."
Pros: "Timely."
Cons: "The airplane was really old. The screens wouldn't start for a really long time. Very, very few options for movies and the screen and sound had terrible quality. Food was not really good."
Pros: "Staff was extremely friendly"
Cons: "Seats were too close and comfort was hard for the long flights. I wish premium economy was better explained to one world partners prior to booking so there would be access to better seats."
Cons: "$100 just to choose a seat ? $100 for a 2nd bag? A Kellogg's bar for breakfast? Shame on them."
Pros: "Strong tailwind brought us in 30mins ahead of schedule."
Cons: "Nothing. Was a smooth and friendly flight. Cabin crew were courteous and efficient."
Cons: "Took forever to serve cold drinks and food. Said we were going to have a short flight due to tail wind so they would not serve hot drinks. Mean while we landed at the expected time of arrival."
Pros: "Great food. Ground staff were very accommodating."
Cons: "Flight crew attitude. Cramped seating."
Cons: "Many passengers very noisy with no correction by staff. Children were allowed to run in the aisle."
Pros: "Everything was good after we finally left."
Cons: "Due to mechanical issues, flight was canceled. Missed a day of our honeymoon as a result. Compensation offered as a result was unsatisfactory."
Cons: "Nothing"
Pros: "Great Crew."
Cons: "Improve baggage charges"
Cons: "The cabin crew had masks to protect themselves I think against the threat of Coronavirus. We passengers did not have them. It looked awkward. How about if instead of handing out headsets they gave passengers masks?! Overall I enjoy ET."
Cons: "Crew members paying more attention to the passengers, more option of food, being on time and cleaning after another flight."
Pros: "seat not comfortable"
Cons: "more drinks along the way"
Pros: "Super confortable"
Pros: "Very good,on time good service"
Cons: "Better seats on business in boing 737 800"
Pros: "Very conformable and quiet."
Cons: "Nothing very nice flight."
Pros: "crammed seats, meh food first experience with ethiopian, wasn't great"
Pros: "The short flight and pleased to get food."
Cons: "A very lengthy boarding process and the inevitable delay of an hour. Not good when it's already a late night flight. No entertainment console. Quite cramped"
Pros: "Same as above."
Cons: "Staff needs to be briefed on what an insulin pump is."
Pros: "Food and leg room were great"
Cons: "Entertainment was average"
Pros: "The general attitude of the crew was good"
Cons: "There should be improvement in the food"
Pros: "I like the crew of Ethopian Airlines, they are very friendly & attentive. Flight was delayed but not by AE fault. We made up most of the time & arrived only 15 minutes behind schedule"
Cons: "It was all good"
Pros: "Although we had abou an hour delay, we arrived only thirty minutes after the scheduled time. The flight crew was very nice and friendly."
Cons: "The touchscreen did not work very well; was only able I o see one movie but is was an overnight flight so it wasn't too much at a hassle."
Cons: "We are stuck at the airport because Ethiopian Airlines sent out false and miseading update stating that it's flight was leaving at 6 PM as opposed to the scheduled 7:30 AM. Because of that no one showed up for the flight and there are no direct flights tomorrow that they would put us on! My father recently had a heart attack and this is causing him immense suffering! Additionally patient with emergencies are waiting to see my husband tomorrow and Tuesday but will not be able to because he stuck at the airport! They are refusing to put us on an airline us direct flight tomorrow! Also we have spent at least seven hours on the phone and misleading (and that's to put it kindly) statements have been told."
Pros: "Ease to select seats on line The flight was a little delayed but they got me to my connecting flight on time at Addis Ababa. Good on board service"
Pros: "Flight time changed without notice. Delays in Medinah caused us to miss our connecting flight to Johannesburg. Really poor communication. No agents would take calls in Jeddah. Really terrible service. Would avoid using this airline at all cost. Not the first time I've been delayed by them"
Cons: "Flight time changed without notice. Delays in Medinah caused us to miss our connecting flight to Johannesburg. Really poor communication. No agents would take calls in Jeddah. Really terrible service. Would avoid using this airline at all cost. Not the first time I've been delayed by them"
Cons: "Cabin crew quite distracted. Between rows 19-23, orders were totally mixed up People given wrong food or drinks"
Pros: "Service, the entertainment selection, just everything seemed perfect"
Pros: "New plane fantastic cabin"
Cons: "There was a fight but nothibg to do with the flight crew just some passenger with mental issues"
Cons: "They didn't announce when boarding started/what zones were to go."
Cons: "The whole thing was a disaster. I lost my connection flight due to incompetence from the Ethiopian airlines representative"
Pros: "Staff very friendly"
Cons: "Bathroom cleanliness"
Cons: "Transfer at Addis Ababa was horrendous - no help from ground staff and the airport was a confusing mess. The landing in cape town was very rough and jumpy."
Pros: "The price"
Cons: "Check in was a joke in Dublin, only 22 pax and they did a full team talk to start despite everyone bein there. In LAX they parked the plane in the middle of no where, and waited 30 mins before debark started, as the plane was so far away the terminal it took an hour for the bags. Food was horrible on both flights"
Pros: "The flight attendants."
Cons: "The aircraft. Its an older and much used 777 200. Seats, bathrooms, etc have lots of mileage. Needs overhaul."
Pros: "Everything Kosher food was excellent"
Cons: "Nothing"
Pros: "The crew where very pleasant, The service on the plane was good you had a choice of what meal you would like to have you also had a choice of any movie or entertainment that you would like to see or play there was more leg space and much more comfortable seating"
Cons: "I can't fault anything on this flight."
Pros: "The friendliness and willingness to assist passengers when they notice one facing a challenge"
Cons: "The chairs in economy do not give sufficient leg room especially for tall persons, this would present a challenge on long haul"
Pros: "Great Price Excellent dinner in economy for such a short flight (1.45) Quick, friendly service"
Cons: "Entertainment System is a tad bit outdated on this particular aircraft (737-8) but it was a shorthaul flight and their long haul flights have much better option. \ My seat - although in the exit row (with plenty of leg room) was uncomformable"
Cons: "My phone was stolen on airport premises"
Pros: "the air craft was very good and the comfort is good no complain..."
Cons: "i did'n't like some of the cabin crew the way they are ....and am very disappointed from kinshasa to my check in i did ask a lady about my bag, she told me i will get my bag to cape straight, and i did ask her two times about the bag, she keep saying the same thing i will get my bag to cape town, so until now i haven't find my bag yet, the number they gave me from the airport no body pic up the phone, so i don't know what i can i do to get my bag......if you can hep me in this mater please contact me on my email or on my cell number 0027 78 470 6195. thank you your best regards."
Pros: "food and beer were fine"
Cons: "4 flights ,4 delays. poor customer service . every things is very slow ."
Pros: "all"
Cons: "none"
Pros: "Great crew, decent food"
Pros: "Other than the luggage issue, it was a great flight."
Cons: "I purchased this ticket as ONE ticket--Ethiopian Air to Dubai, and then flydubai to Amman. Ethiopian Air wouldn't check my luggage to my final destination, so in Dubai, for a 3 hour layover, I had to go through immigration, exchange money, and take a taxi for 30 minutes through rush-hour traffic to a different terminal. That is ridiculous. Don't sell it as one ticket if the two airlines won't cooperate together."
Pros: "Sleeping most of the way"
Pros: "Comfortable flight, pleasant airline attendants."
Cons: "Nothing."
Pros: "Very helpful, attentive and kind cabin staff."
Cons: "Somewhat dirty ( and smelly ) aircraft even though they are a very new fleet. Some seats had strange patches and stains. Overall cabin experience can be improved in terms of hygiene and food quality ( food was mediocre or slightly worse). Seat ahead reclines almost too much into personal space in the new 787 aircraft. The LCD displays don't pivot so it's virtually impossible to view the entertainment when the occupant of the seat in front fully reclines ( a somewhat irritating issue on a long flight )"
Cons: "Staff didn't seem very efficient. Flight sat on runway for awhile and braking was very abrupt. Bags took too long at the dar airport."
Pros: "Friendly crew very responsive."
Pros: "aircraft was clean and excellent condition, crew friendly"
Cons: "pre flight information unclear, changing gates and unorganized boarding could be improved."
Cons: "Seats were dirty"
Cons: "Same as above"
Pros: "The crew very kind and made me feel comfortable"
Cons: "Old 767, with not comfortable set up and no individual TV set."
Pros: "Ok"
Pros: "Nothing"
Cons: "The food was horrible. My TV didn't work and although I asked for it to be reset several times, the crew kept forgetting. The flight was supposed to be 9 hours, but we left late and it was 11+ hours. I understand things happen, but the crew gave no explanation for the delay or elongated flight. Last, but not least, when we landed in Newark we waited 2 hours for our luggage to come out. We landed at 9:50pm and didn't receive our baggage until 11:50pm. My friend and I were not even the last to get our bags. Overall this was the worst flight experience I've ever had."
Pros: "Food and wine"
Cons: "Music"
Pros: "The best flight ever and the crew is super cool"
Read more about Turkish Airlines
Safety measures for airlines flying from Sicily to South Africa
Airlines flying from Sicily have enacted additional safety measures and adjusted policies to better accommodate travellers. Policies vary by airline.
Heightened sanitation
Daily cleaning, installation of cabin HEPA filters on flights from Sicily
Mandatory masks
Masks required on board, masks provided on flights from Sicily
Social distancing seating
Middle seats unavailable to book on flights from Sicily
Pre-flight testing
Testing for antibodies, testing for symptoms for flights from Sicily
Book cheap flights from Sicily to South Africa
Recent return flight deals
Search by stops
Search by airline
Search by price
Recent one-way flight deals
Search by stops
Search by airline
Search by price