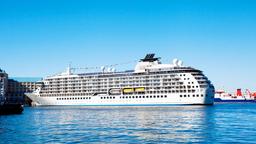 Find cheap flights from Sicily to Cape Town
Search hundreds of travel sites at once for deals on flights to Cape Town
FAQs for booking flights from Sicily to Cape Town
How does KAYAK find such low prices on flights from Sicily to Cape Town?
How does KAYAK's flight Price Forecast tool help me choose the right time to buy my flight ticket from Sicily to Cape Town?
What is the Hacker Fare option on flights from Sicily to Cape Town?
What is KAYAK's "flexible dates" feature and why should I care when looking for a flight from Sicily to Cape Town?
Top airlines flying Sicily to Cape Town Intl
Scores according to KAYAK customer reviews
7,9
Lufthansa
Overall score based on 27 793 reviews
Cons: "More space on economy for long flights."
Pros: "the flight was late in leaving, and although the lateness was not the airline's fault, the scramble of repeated announcements of Boarding is delayed for 10 minutes...3 or 4 times...was not smooth or comfortable...or very professional."
Cons: "the sound system on cut out of and on repeatedly, and shifted program and then would interrupt what was playing again and again, except when it would block the program out. aside from that, it was all pretty ok."
Cons: "They run out of chicken and only had pasta dinner left. I don't like pasta ."
Pros: "The crew was the best! Excellent service... kind and caring as well as professional."
Cons: "As always, more space but I was fortunate enough to get an exit row this time, which helped."
Pros: "Excellent"
Pros: "The problem was with the booking, cancelled flights- under stable- but nobody willing to make it right. Flights still screwed up"
Cons: "Give some customer service to your paying customers. Don't make a bad situation worse. Practice a can do attitude. Very disappointed in customer service. Not the flight itself."
Cons: "Delay of more than two hours caused my booking at the hotel to be cancelled. Not only i lost all my money but have no hotel to stay What is your responsibility on that???"
Pros: "Good service."
Cons: "Nothing."
Pros: "Great customer service!"
Pros: "Smooth flight. Fairly good meals. Friendly crew."
Cons: "Our flight was cancelled by the airlines due to mechanical failure. Told us to go home and wait for email on what to do. No compensation"
Pros: "On board crew was friendly and helpful"
Cons: "Muslim meal does not mean all Muslims eat curry. It's rediculous that we cant have a decent English breakfast instead you get curry or some form of curry for breakfast, lunch and supper. Your so called Muslim meals are not suitable for kids!! There is no such thing as a Muslim meal either. It's simply called Halal otherwise then everyone else's meals should be called Christian or Jewish meals etc. Also I requested help with transfer to my last flight which was horrendous because I'm one adult with 4 kids ages 1 to 11 and my eldest has sever learning disability. I nearly missed my flight because our flight landed late and I was struggling to keep my kids safe and together while running for the next flight. Somone should have been there to help with transfer."
Cons: "Everything was good except that I thought I booked a flight with the first checked item free which turned out not to be the case. If I had factored in paying for suitcases I would have booked something else."
Pros: "I had to pay a premium more to sit with my family to sit together in cheap seats."
Cons: "I did not like the treatment of being a star alliance gold member then getting gouged even more for sitting together with my family in their cheap seats. My bags were marked with a priority tag, which meant nothing other than my bags being the very last off of the turnstile in San Francisco. One other passage stated that Luftansa does not care abut this aspect of customer service, which is obvious."
Pros: "Very comfortable, amazing crew and service. Entertainment was very good with lots of options."
Cons: "Air was stuffy."
Pros: "Extra leg room overall. Service was excellent"
Pros: "Clean aircraft, very friendly crew, good food, overall great trip."
Pros: "Excellent staff and organized service. Entertainment syst m standard but worked well without problems."
Cons: "Food was just OK"
Pros: "Firstly, the food was great!"
Pros: "Flight was on time, plane was clean, food was good, entertainment worked (except WiFi, but I didn't need it anyways)"
Cons: "One crew member oversaw me several times when distributing beverages because the gentlemen next to me ordered two, and she assumed he's ordering for me (which he didn't). She explained herself, but didn't apologize but made it sound like it was my fault. When I ordered 2 beverages (wine and water), she said she doesn't have time to hand out two beverages to each passenger."
Pros: "Flight attendants spoke multiple languages."
Cons: "Seats were a little uncomfortable."
Cons: "Boarding was an unorganized free-for-all"
Pros: "I was upgraded after all the pressure from thehurrricane this was the icing on the cake"
Pros: "Not much"
Cons: "Entertainment system wasn't working. 11 hour flight. Boring. No seat change available. No reading light, as light controlled by entertainment system. Seats in front of toilet cluster lit up every time door was opened. Crew were slow to react. Wasn't a priority. Ruined the excellent first leg of had from Philadelphia to Frankfurt. Do they run inferior planes to South Africa compared to USA?"
Pros: "The crew was excellent, friendly, and attentive, especially paying attention to my kids. The pilot and his crew did a great job during the flight as well. Thank them all for a pleasant and safe flight!"
Cons: "The only concern I have is regarding the diet. During the shorter flight, from Budapest to Frankfurt, the stewardess informed me that she couldn't get me gluten-free meal/snack. I understand that catering to special diet needs is not easy but following a gluten-free diet is not my choice, it is something I need to deal and live with on a daily basis. I felt disappointed since I had a long trip ahead of me, and I know that I, just like all the other passengers, had paid for the flight that should include the meal as well. Thank you for reading my concern and trying to see it from me, the passenger's point of view."
Cons: "Will newer agan fly business with Lufthansa!! It's not business at all just regular econom seats with short leg room and casual service. They should be sorry for that kind of business!!"
Pros: "Great food! Attentive staff, comfy seats."
Pros: "Upgrade!"
Cons: "Boarding a blitz chaotic"
Pros: "Selection of wine"
Cons: "The flight was delayed from Washington DC and from Frankfurt"
Pros: "All the staff was very friendly and helpful."
Cons: "Terrible leg room."
Pros: "It was a smooth and uneventful flight. Friendly crew, nice light snack, and good beer (and lots of water to stay hydrated). No complaints here."
Cons: "Nothing comes to mind."
Pros: "Entertainment food and friendly crew! Alles gut!!!"
Cons: "Small seats"
Pros: "Great Crew excellent service"
Cons: "Row seats not comfortable"
Pros: "Awesome crew and service! I would highly recommend flying with Lufthansa."
Pros: "It was a short flight. Took off a few minutes late, but we made it to Frankfurt on time."
Cons: "Leg room is very tight. Boarding was chaotic and entertainment was non-existent."
Pros: "Both of our connecting flights were delayed thereby causing us to miss our final flight to LA. Now we are back in Munich where we started, waiting for a flight tomorrow."
Cons: "That we were told on the flight from Düsseldorf to Frankfort we would make our connecting and after running from Terminal A to Z, and seeing the plane on the Tarmac, we were told we were too late. And then the service associate at the Frankfort Lufthansa was incredibly rude, unhelpful and inaccurate."
Pros: "The lady on the counter was very friendly & helped me to rebook another flight to Frankfurt early next morning."
Cons: "Flighing from Nashville to Washington for 30 minutes & than have to turn around due to weather."
Pros: "The flight crew was wonderful! Friendly and really attentive the whole trip!"
Pros: "I liked the service and friendliness of the crew and number of items available on the flight."
Cons: "The food was not amazing (but not the worst I've had either) . The flight announcements were a bit annoying as they kept interrupting the movies (mainly because they were off and on)"
Cons: "I started to get hungry between meals."
Pros: "Good take off and landing. Crew was thoughtful and polite."
Cons: "Could improve on boarding. Perhaps start with the people that have seats in the back of the plane first to make it easier to board and not block the aisles, instead of having everyone board at once. Also need more comfortable seats."
Pros: "good seats."
Cons: "crowded smelly gate, horrible seats, overcrowded bus out to the plane, which was late. to be fair, this is probably not Lufthansa's fault, unless their arrangement with Tel-Aviv airport always results in these awful gate assignments. we then stood outside on the tarmac on those external roll-up stairways. for a good 15 minutes. waiting to get inside the plane. Full sun exposure in the middle of summer. no sign of the crew. WHY."
Pros: "I like it , it was good"
Cons: "All was nice.Thanks. The Flight was good, only Some Turbulances , But is ok."
Pros: "The crew were good and worked hard with what they had."
Cons: "The flight was more than 2 hours late, the entertainment system for the entire cabin paused every few seconds and they ran out of one of the food choices very early."
Pros: "I loved the food for the flight and the service, it's always a pleasure to travel with Lufthansa. Awesome entertaining opportunities."
Cons: "Nothing really"
Pros: "Timely distribution of meals/drinks, uncommonly quick boarding and ... unboarding. I travel with a musical instrument and some airlines want to check it and some even insist on checking it, even though there is always plenty of room. This was a completely full flight and no one even mentioned the possibility of checking it; they put me in an early boarding line and put it in a closet. The way they handle this for myself and the other passenger with an instrument made our day, as well as making boarding smoother forbus and everyone else. Really excellent job on that!"
Cons: "Old televisions with somewhat limited entertainment options. Im tall and every seat in coach is too small for me, but thats the case on every flight ive been on."
Pros: "Everyone was very nice and I enjoyed the entertainment onboard."
Cons: "The food was average."
Pros: "Check in smooth and professional. Please change places with Asia air so you are in front of rather than behind the hoard of people."
Cons: "On my flight from Seattle to Frankfurt I had one stewardess repeatedly skip me. She was a bit older. I thought after the first overlook she would take extra care but did not. This resulted in me having to ask the crew to repeat their previous steps just for me. "Hi, I know you are serving coffee but I wanted red wine". She was a bit clipped about having to repeat steps but what was I to do? She never looked up enough to see my hand and clearly didn't look at my face. She also didn't pick up my hand towel. I essentially had to rely on the rest of the crew but the care from this lady started to feel purposefully negligent of me. The rest of the staff was friendly and efficient. I also thought we were supposed to get an appertiff...one was never offered. Couldn't check in online. Was fine once I got to the countr but could you trade space with Asia air? It makes sense to have them at the end as they have a huge hoard of people it would be nice not to have to go through and several spots to check in. Check in at the desk otherwise was smooth and professional."
Pros: "The crew was very attentive and willing to assist with everything."
Pros: "Nothing"
Cons: "Really old plane with uncomfortable seats and really bad in flight options. The air conditioning was also broken so the entire flight felt hot and muggy, this is on a 12 hour flight!!"
Pros: "Smooth flight without event. On time landing. Efficient deplaning."
Cons: "Newer plane. Seats , entertainment, cabin crew."
Cons: "The temperature in the cabin was unbearably hot"
Pros: "Flight was on time."
Cons: "Not applicable."
Pros: "Crew were intuitive - how about a little drink / you look as though you'd like another cup of coffee / come and have some chocolate / without me having to ask ."
Cons: "27D has got those awful metal boxes under the seat in front ."
Cons: "Only one round of drinks served?"
Cons: "Baggage delayed on arrival"
Pros: "Polite crew"
Cons: "The food, inflight entertainment. Our flight was delayed by over an hour."
Pros: "Great crew"
Cons: "Boarding and ticketing bin Berlin took over an hour and a half."
Cons: "BA is the worst airline ever I seen in my life. I will never fly with British Airways again! Never!"
Pros: "Efficient boarding, friendly staff"
Cons: "Very poor movie choice and poor quality screen"
Pros: "We pushed back from the gate about 24 minutes late and arrived at our destination about 38 minutes late. The four-course dinner (Chicken Tikka Masala or Penne Pasta) was good for airline food. The crew was friendly and professional."
Cons: "No USB power ports by the seats."
Cons: "Staff and crew were courteous and helpful. Seats were comfortable."
Pros: "Service and welcome was great."
Cons: "Entertainment system was old and screen was not working the first 2 hours."
Pros: "It was a short flight but everyone was proper and professional, as I like!"
Cons: "Nothing really"
Cons: "Didn't realize you had to pay for coffee or a non-alcoholic drink until after we were asked what we'd like to drink."
Pros: "We got there"
Cons: "No food service without payment .Not even a drink"
Pros: "The Crew were great"
Cons: "Boarding could have been more efficient"
Pros: "Nothing to special comparing with other first class"
Cons: "Boarding process was very late, they made us wait in the cold for 10 min before letting us in the plane. The staff was professional but not too friendly and the place is old. When I purchased the ticket it said it was a airbus A380"
Cons: "The tickets arrived at 9.50 am for 10.55 take off. I tried to cHe Kin in line but it didn't let me. I went to the counter and they told me check in had closed and I would have to buy another ticket. It was my fault for buying a ticket. Goodbye £200. Thanks BA"
Pros: "Staff are friendly, accomodating for an unaccompanied child with me, upgraded me and helped to support the extra baggage needs"
Cons: "Old, dirty planes with bad enterainment systems and mediocre food and drink offerings. With the price of a ticket more than Emirates, KLM and other airlines, always really suprised the overall crappy hardware, infrastructure on planes etc. When can we get a decent plane to fly the long haul flights. And an actual entertainment system like to competitors?"
Pros: "Not much"
Cons: "There was an abusive passenger sitting behind me that kicked my chair the entire flight. They were angry that they didn't have more space and that I wanted to have my seat back. I offered to put it up during meal times to make sure they had enough space but that wasn't good enough. The crew knew what was happening and tried to get the other passenger to stop but the passenger persisted. The crew refused to upgrade me even though I had paid for an aisle seat and there were no other aisle seats available for me to move to. I find this service unacceptable. I probably won't be willing to fly BA again as they obviously care more about money than ensuring their customers are comfortable."
Pros: "Ticket price"
Cons: "It's third time British airways lost our baggage. Come on BA, you can do better than this!"
Cons: "Because of a problem at the car rental place we were not able to check our bags until 50 minutes before the flight. British Airways would not take the bags and we missed our flights Neither webjet who had booked our flight or British Airways would help us figure out a new flight. We had to buy a whole new flight."
Pros: "flight OK. Palermo airport dreadful"
Cons: "BA told us we could manage alone as a disabled traveller. Then when we tried to go through control they sent us somewhere different and said we couldn't go through as not reiustered disabled!! We had to register and be accompanied. Admittedly the red cross lady was excellent but we then got nothing to eat and felt like criminals. They said this was Italian law. It isn't We've been to Italy dozens of times with no problems. It needs fixing!!!!"
Cons: "I thought the seats we were not comfortable"
Cons: "No wifi on a +11hr flight TV Screen looks horrible. Too old. Didn't even watch any movie on it. got downgraded from First Class to Business Class because the airline oversold first classs. Shouldn't happen."
Cons: "Couldn't take the flight because I was not allowed to check a bag. No mention of this was made when I booked."
Pros: "Went smoothly and on tome."
Cons: "The was delayed. Seat are not too comfortable for long trips"
Pros: "Or family of four was all over de place in different rows and seats, the friendly stewardess tried every thing to put us together. did not happened, but she really tried! Real appreciated that."
Cons: "All good, and very smooth for that amount of people. Thank you!"
Pros: "Good see selection for food and entertainment. Chicken curry was tasty. Staff were friendly and helpful."
Cons: "Not enough leg room or reclining space for such a long flight. Viewing screens are too close to face for comfort... especially for people with older eyes. Focal distance is farther away."
Pros: "Welcoming crew"
Cons: "Too warm, one of the seats did not recline fully, very poor choice of entertainment"
Pros: "Pleasant helpful staff, comfortable, clean seat, good food."
Cons: "Having to pay TWICE for extra item of luggage!! Some delay with boarding"
Pros: "Switch to Qatar Airlines"
Pros: "To do it accurately and intensively one time"
Pros: "Not a lot"
Cons: "The flight was delayed. The food advertised was not available."
Pros: "It was open skies British air."
Pros: "What a different experience in relation to last week!"
Pros: "Wonderful customer service and hot meal was a lovely treat!!"
Cons: "No direct communication. Really bad"
Cons: "Never again will I fly with this airline! Had a horrible flight , food, service going from Chicago to Athens with portion of the plain empty and same thing again back."
Pros: "Courtesy"
Cons: "Maintenance of toilets"
Cons: "Flight was cancelled and took forever to get me on a new flight. On thw way back British airways messed up my return flight completly inconviencing us and created a very stressful situation. Lost over $400 becuase of delayed flight and I will be contacting BA in terms of compensation for not only my lost money but time."
Pros: "Crew were friendly"
Cons: "Noise level when people were trying to sleep; seats not too comfortable"
Pros: "Extra leg room in premium economy"
Cons: "Service poor relative to global peers, food mediocre, entertainment system totally outdated"
Pros: "Impressed by service of staff"
Pros: "nothing"
Cons: "Was not able to check in through to Cape Town, only JNB. When arrived in JNB, British Airways flight was not clearly identifiable from ticket (no flight number). Then the flight was delayed, and plane was old! Horrible experience"
Pros: "Nothing"
Cons: "The whole trip."
Read more about Lufthansa
Safety measures for airlines flying from Sicily to Cape Town
Airlines flying from Sicily to Cape Town have enacted additional safety measures and adjusted policies to better accommodate travellers. Policies vary by airline.
Heightened sanitation
Daily cleaning, installation of cabin HEPA filters on flights from Sicily to Cape Town
Mandatory masks
Masks required on board, masks provided on flights from Sicily to Cape Town
Social distancing seating
Middle seats unavailable to book on flights from Sicily to Cape Town
Pre-flight testing
Testing for antibodies, testing for symptoms for flights from Sicily to Cape Town
Book cheap flights from Sicily to Cape Town
Recent one-way flight deals
Search by stops
Search by airline
Search by price