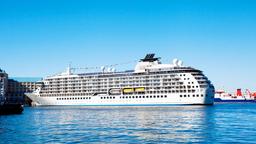 Find cheap flights from Rhode Island to Cape Town
Search hundreds of travel sites at once for deals on flights to Cape Town
FAQs for booking flights from Rhode Island to Cape Town
How does KAYAK find such low prices on flights from Rhode Island to Cape Town?
How does KAYAK's flight Price Forecast tool help me choose the right time to buy my flight ticket from Rhode Island to Cape Town?
What is the Hacker Fare option on flights from Rhode Island to Cape Town?
What is KAYAK's "flexible dates" feature and why should I care when looking for a flight from Rhode Island to Cape Town?
Top 3 airlines serving Rhode Island to Cape Town Intl
Scores according to KAYAK customer reviews
7,9
Delta
Overall score based on 29 260 reviews
Cons: "Well if my future father in law was on the flight it would have been wonderful, but he passed away July 7th, and I did get refunded, and we are mourning his loss and keep getting notifications about the flight and emails which makes it very difficult mentally. So it would be nice if Delta would get their process of refunds especially when it's a death to maybe not get notified. I was the one that purchased the tickets for him in April."
Pros: "Plenty of room."
Cons: "Heavier snacks."
Pros: "Food on long legs was excellent."
Cons: "Delayed in Atlanta. What's new?"
Pros: "Flight was short and pilot got me there safely. Kept passengers informed about delays."
Cons: "Absolutely claustrophobic cabin with uncomfortable seats and no leg room. I paid for first class and ended up in the back of the plane. No drink service. Flight to MSP was far superior"
Cons: "Bag drop agent was not helpful."
Pros: "Very fast and efficient boarding process. We began moving right when they closed the door. Smooth flight, friendly attendants."
Cons: "Stop charging $2 for headphones lol"
Cons: "Left seven hours later than I anticipated Some passengers were rebooked on earlier flights while others told to go with same flight flying later Very very disorganized"
Pros: "Good crew, kind and hard working staff. It is so nice to have inflight messaging and that was a pleasant surprise that made the flight go quickly."
Cons: "I found the delta app to be less user friendly than the United one. I wish the in flight entertainment were in the Delta app versus downloading yet another app."
Pros: "the entertainment choices were adequate"
Cons: "More efficient deplanning. It took us 40 minutes to get off the plane after it landed"
Pros: "Can't do anything about bad weather-we got through despite a weather delay. Crew was terrific."
Cons: "The pork dinner meal option was burnt … al the way through."
Pros: "Each employee on the plane was nice."
Cons: "N/A"
Pros: "The fact that we left on time given the thunderstorms in the area, and landed on time in Atlanta was amazing. Congratulations to the crew!"
Cons: "Not surprised there was no WiFi, but it would have been nice as more aircraft of all sizes are now equipped with WiFi."
Pros: "Amazing crew, on time, decent coffee, plenty of drinks"
Cons: "The drinks cart was a little slow..."
Pros: "In flight wifi"
Cons: "Flight was delayed and our luggage is lost"
Pros: "Delra was very accommodating to get us on a later flight today due to a medical emergency the previous day. Thank you Delta, especially for your understanding."
Pros: "Staff are adept at dealing with these issues but it is a systemic problem."
Cons: "Rather than pay luggage fees, people are bringing on their luggage and the flight ALWAYS runs out of space. Suitcases are being moved around right at people heads and more than once I've been hit and seen other people be hit in the head by a suitcase. Getting luggage in place used to be a simple and minor issue, now it occupies much of the time, energy, and attention of the cabin crew as well as the gate crew. I realize this is making money for Delta but the cost is being paid by people being hit in the head with luggage and the crew's unavailability to deal with other issues."
Pros: "Nothing"
Cons: "Nothing worked. Charging station. Tv. They charge for everything. Customer service is poor. I get Way more for my money flying a budget airline!"
Pros: "Best part, no one sat in the seats next to me so I got to lay down and sleep. Staff was nice, food was fine."
Cons: "This flight was good"
Cons: "The bathrooms on the plane were soooooo tiny, and the logos on the bathroom doors didn't work well."
Pros: "Not much"
Cons: "Seats very uncomfortable no room to move"
Pros: "El cumplimiento de vuelos"
Pros: "Good movie selection"
Cons: "Just about everything else was mediocre"
Pros: "Awesome customer service"
Cons: "No complaints"
Cons: "7 hours delayed. Poor front desk worker, nice flight attendants!"
Pros: "Crew was wonderful and made me feel very comfortable."
Pros: "Good snack selection, plane departed on time, no issues."
Cons: "Our flight was changed/delayed because of smoke detector problems!! We lost a whole day on the trip and we are very upset"
Pros: "Not crowded?"
Cons: "It's a 6A flight from RNO to SLC meaning you are up really early to get to the airport, checkin and wait. There's no Delta lounge, so you're stuck trying to find something to eat and somewhere to sit well before our flight. The exit row seating does help, but the seats didn't recline making it a bit more uncomfortable."
Pros: "I was bowled over to learn in flight that the lowly steerage (economy) passengers--and everyone else had a selection of 3 complimentary meals! Who does that any more! Unfortunately, the only vegan option ran out just before my seat, but I was still amazed and pleased....and have ordered a vegan meal in advance for my next flight. Incredible! Plus, plenty of room for bags, good video selections, and power at all seats. I love Delta and will fly them more often!"
Pros: "Checking bags at the gate and picking them up at the gate on arrival"
Pros: "Plane clean."
Cons: "Unorganized boarding at LGA."
Pros: "My flight was delayed 40 minutes in Detroit after a 3 hour lay over we boarded the plane. Then 45 minutes into the flight they said the landing gear light came on and they would be going back to change plans. My mother with Lymes disease was waiting 3 hours in Providence supposed to arrive a 11:50 instead 2:50am we were so tired missed a day of vacation."
Pros: "entertainment services"
Cons: "legroom"
Pros: "The flight attendant. Lovely and professional."
Pros: "Comfortable flight, super crew, awesome non stop flight from Minneapolis. Could not ask for any better. Delta is the #1 airline."
Cons: "Nothing at all."
Pros: "The stewards/stewardess were very helpful. The trip was very pleasant."
Cons: "Great customer service from all staff. Mannerisms, snacks, and safety precautions."
Pros: "I had 45 minutes to transfer planes in Atlanta and made it in plenty of time even though it was far. plenty of information given regarding incoming flight and departure. Boarding was also easy."
Cons: "The engine noise in the plane was so loud I couldn't watch a movie. My gluten free meal was awful and tasteless. I would have preferred yogurt and fruit instead of the chicken and vegetables with a rice cake."
Pros: "Both check in and gate agents were friendly and helpful."
Cons: "The boarding process seems to have some hiccups...like everyone crowding the gate and the wrong people boarding at the different boarding times. This all began when airlines charged for baggage and carry on became the only way to travel without excess fees. There is not enough overhead storage for everyone to carry-on so let's go back to no fees for baggage. The boarding process will become smooth again."
Cons: "I loked everything in my trip"
Cons: "Several hours was added to my travel day when my Calgary to Seattle flight was cancelled and I was rerouted from Calgary to Vancouver to Seattle. It seems to me that if an airline initiated change that significant occurs, I should have an option given me to change my itinerary."
Cons: "Access to LGA has become too problematic due to the construction. We will use other airports on our future trips to NY"
Pros: "Comfortable seats and great flight attendants."
Cons: "The boarding. Having to wait for people to place their carry ons."
Pros: "Smooth flight, friendly attendants. We had exit Sears so great legroom."
Cons: "Sears not assigned until boarding."
Cons: "Flight was delayed. Delta doesn't challenge anyone who attempts to pre-board. It's become somewhat of a joke. The plane was hot (717) with very poor ventilation. Was in 1st class and didn't get beverage service after boarding. Then, the plane sat on a remote taxiway another 30 minutes before takeoff, fully loaded, no A/C, and still no beverage service. Truly miserable hot and sweaty flight."
Pros: "First flight was not sold out which allowed me to change seats"
Pros: "While the process was confusing, the staff were quite pleasant and actually seemed to enjoy their job."
Cons: "The boarding process is very confusing. There are so many different boarding priorities and programs, it is difficult to know where you are in the boarding process. Even if you have a ticket labeled as Group 1, you may still be one of the last boarded because of all the different programs that have priority over you. Would be better to limit the advance boarding to people who need extra help and a single program. This leads to the question, why are there so many different programs? Wouldn't it be easier to have a single loyalty program? If you don't qualify for advance boarding because you did not purchase a first class seat, or you haven't reached the advance boarding requirements, you don't qualify. Let's start thinking about the customer again, and less on the profit margin. How would one of your executives feel if they had a boarding Group 2 and 85% of the plane was already boarded by the time your group was called, thereby limiting the space for your correct size carry-on? One more thing that would be beneficial, enforce the size limit for carry-on luggage. I have been to airports that limit the size with a box on the x-ray machine so you can not even get an oversized piece of luggage through security. Just one idea for the industry."
Pros: "Nothing"
Cons: "Sat in airport for 8 hours while flight was delayed an hour at a time only to be cancelled after 8 hours of waiting. Had to rent a car and drive 10 hours to destination"
Cons: "The ife screen was extremely slow and unresponsive."
Cons: "More space on economy for long flights."
Pros: "Flight attendants were good."
Cons: "Didn't have another sandwich on this flight because the first one on previous flight was very dry and were the same options."
Pros: "The crew was o.k."
Pros: "The crew."
Cons: "The airplane arrived over 45 minutes late."
Pros: "The problem was with the booking, cancelled flights- under stable- but nobody willing to make it right. Flights still screwed up"
Cons: "Give some customer service to your paying customers. Don't make a bad situation worse. Practice a can do attitude. Very disappointed in customer service. Not the flight itself."
Pros: "Air hostesses was rude in flight from India. I have notice lots of passengers couldn't speak English and they probably thinks everyone is like that."
Cons: "Tell Air Hostess to be polite if any one asking for something it's part of their job"
Pros: "Great crew, food, entertainment and drinks."
Cons: "Only thing that could be improved is comfort. They provide a small pillow and blanket, but even with those, it is very difficult to sleep."
Cons: "I wasn't able to fly because my passport was stolen"
Pros: "Boarding was a bit hectic loading an A380 and that was probably the worst part. Service was very pleasant but a little scarce. Premium Economy was better than most. Food was not that good and ranked with the boarding."
Cons: "Food and boarding"
Pros: "On board crew was friendly and helpful"
Cons: "Muslim meal does not mean all Muslims eat curry. It's rediculous that we cant have a decent English breakfast instead you get curry or some form of curry for breakfast, lunch and supper. Your so called Muslim meals are not suitable for kids!! There is no such thing as a Muslim meal either. It's simply called Halal otherwise then everyone else's meals should be called Christian or Jewish meals etc. Also I requested help with transfer to my last flight which was horrendous because I'm one adult with 4 kids ages 1 to 11 and my eldest has sever learning disability. I nearly missed my flight because our flight landed late and I was struggling to keep my kids safe and together while running for the next flight. Somone should have been there to help with transfer."
Cons: "We were unable to fly this trip."
Pros: "We paid extra $200 round-trip so that my 6'4" tall husband and 6'2" son could have extra legroom. There was at least an extra foot of space between the end of their knees and the reclined seats in front of them. Wow. It was worth it! We had the aisle behind business class, and with only 3 middle seats vs 4, even our aisles were comfortably wide. The seat comfort has improved greatly from past flights on Lufthansa. The small pillows at each seat were comfy. We liked that the silverware was actually metal instead of plastic - nice! Loved loved loved the free good quality alcohol! Air temperature felt comfortable to us doing the entire flight – normally these flights are freezing cold."
Cons: "The food was so-so. Not shocking - but you asked. At least the rolls were tasty & we loved that true unsalted butter was provided!"
Pros: "United/ LH first called it a mechanical delay....we waited....then the weather caused this mini plane not to take off....long story short...we had to stay in a hotel...nobody gave us a voucher...our helped us with anything....very poor service"
Cons: "The fact that I was re routed that my flight from Paris was late and made me miss my connection."
Cons: "Seats are tiny and crews English was just okay."
Pros: "Comfortable seats, good legroom."
Cons: "Slight delay."
Pros: "The entertainment choices were excellent and the service never stopped. The plane was comfortable and the bathroom clean. There was some turbulence, but that is not the fault of the airline, nor did it really bother me."
Cons: "There was a snarky attendant, but not all of them were that way."
Pros: "Crew was very attentive and efficient. Flight was ready to leave on time but was delayed due to security concerns at Sea Tac airport; even though the flight arrived on time."
Cons: "I did not have a problem with anything."
Pros: "Flight directly to Tampa"
Cons: "I did not like the passenger reclining their seat all the way back. this left me with no room to relax on a 10 hr flight"
Pros: "We originally paid for seats a month before and were told to move seats because the plane was full. Plane was not full. Would like refund."
Cons: "Customer service"
Pros: "Clean aircraft, very friendly crew, good food, overall great trip."
Pros: "Firstly, the food was great!"
Pros: "Nothing."
Cons: "Flight was cancelled with a very poorly set up e-mail. No alternative suggestions, no phone number where to call, nothing. Very unhelpful. When calling a phone number finally found on the internet there was a 40 min waiting loop, only to then have a very bored and annoyed sounding call attended who finally was able to rebook the flight. Overall very poor service, at the very least there should have been a guideline of what steps to take now in the cancelling of the flight E-mail and where to call."
Cons: "Boarding seamed inefficient. Loaded handicap onto separate vehicle in middle of us boarding, so it stopped our process. My seat didn't recline even though it had a button. No in flight entertainment?! At all... Got a crappy breakfast omelet that i didn't want to put in my stomach."
Pros: "everything - especially the way they treat their customers."
Cons: "Nothing"
Pros: "I was upgraded after all the pressure from thehurrricane this was the icing on the cake"
Pros: "Not much"
Cons: "Entertainment system wasn't working. 11 hour flight. Boring. No seat change available. No reading light, as light controlled by entertainment system. Seats in front of toilet cluster lit up every time door was opened. Crew were slow to react. Wasn't a priority. Ruined the excellent first leg of had from Philadelphia to Frankfurt. Do they run inferior planes to South Africa compared to USA?"
Pros: "Air Canada could learn a few things from you - ie, the incredible impact of providing free food and excellence customer service at the checkout and gates."
Cons: "Seats in business very uncomfortable and there was no entertainment"
Cons: "It was good"
Pros: "Service and entertainment"
Pros: "Best part: Getting off the plane and swearing never to fly with Lufthansa again."
Cons: "Flying to Munich- flight was cancelled. Had to rebook on United for the following day. Arrived almost 2 days late (the original was direct, the United had layovers) and missed a planned trip to Neuschwanstein castle. Flying from Munich- The entertainment screen was broken, completely unusable. After a hard reset by the flight attendant several times... Still broken. She said she thought it would fix itself once we were at cruising altitude. Nope. Notified the flight attendant who said vaguely "I'll see what I can do..." Never came back to check, never got offered any sort of compensation (even something like a free mixed drink would have been nice), offer to move seats, nothing. So- ten hours with no entertainment/nothing to watch, just a malfunctioning screen. Food was mediocre. We boarded late, and left almost 1 hour late because they had to wait for an employee (who was not working, just getting a ride back) to board. Literally there and back with Lufthansa was a fiasco. On top of it, we have been back for 3 weeks and are still waiting to hear back from Lufthansa customer service. Apparently they only communicate by email with complaints. Not over the phone. So after repeated emails, just radio silence. Terrible airline."
Pros: "The crew. They made an uncomfortable flight acceptable."
Cons: "Boarding confusing and flight experience poor. The crew was the only nice part. The rest, not worth the money."
Pros: "All the staff was very friendly and helpful."
Cons: "Terrible leg room."
Pros: "Food and beverage service was excellent on these Star Allisnce international flights booked by United but operated by Lufthansa."
Cons: "Leg room in economy is inadequate for international flights. Seats had no cushion left in seat bottoms. It was like sitting on cement."
Pros: "I loved the choice of movies"
Cons: "Lack of space"
Cons: "The kids were allocated away from their mothrr"
Pros: "great entertainment on monitors at seat. kept us full with two full meals and a snack. came around with beverages often. seats very comfortable with leg room and reclining"
Pros: "The in flight entertainment was excellent."
Cons: "I am disabled and we called the 24 hours in advance as requested to book seats with more leg room, accommodation for my autistic son's service dog, and special meals for my two children. None of these things were done as were booked even when presented with confirmation number provided by the central booking office. To top it off my daughter is allergic to peppers and her allergen free meal contained peppers."
Pros: "The staff on the flight were friendly, food was good and the overall flight was pleasant."
Cons: "The ladies at the check-in counter were very rude. Completely disregarded my wife and I. Then made jokes to each other, while servicing us."
Pros: "You fed us a lot, which was appreciated. The food was pretty good, especially for airline food. And you were generous with the alcohol:-)"
Cons: "My seat mate was very difficult. I'd appreciate more movie selection, like newer US films."
Pros: "I used to fly lufthansa for my europe travel for work about 15 years ago a lot and thought in recent years it may not have been as good but these flights made me appreciate Lufthansa anew. Crew extremely helpful and polite, always followed up to any requests. Instead of barking at us like United or American crew, they went out of their way to help my daughter get a makeshift icepack for some very painful bumps she got during our vacation. Crew also kept the bathrooms clean from time to time, which was a welcome relief for such a long flight. Desk staff/service desk also was helpful in directing us during the 5 hr layover to things at the airport itself that we could do. They also helped reprint the boarding pass and write down the baggage tags when security made me lose those by separating my wallet and boarding passes into mutliple bins."
Cons: "Phone service. When I tried to book my seats and meals, the lady kept getting things wrong, and ended up not getting me the seats I had specifically ended up asking for. So, when I arrived at the airport and printed my boarding cards, those were seats I did NOT want and all the service desks insisted that's what I asked for. No low carb meal option was surprising. Meal service sometimes felt like too close to each other else too far apart from snacks - didn't feel like we had enough time to digest and get some sleep, while at other times we were seeking out snacks.Overall good quality of food however."
Pros: "Clean plane. Good boarding service."
Cons: "Food taste. Ok entertainment."
Pros: "Good flight good staff. Captain explained the route which is nice."
Cons: "No negatives"
Pros: "Smooth flight"
Cons: "1) No jetway. Bussed very long distance to board airplane. Long, hot, uncomfortable process. This is 2016 and still bussing passengers to plane? 2) No way to download entertainment app while on board when announcement made about entertainment. Need to notify passengers prior to boarding."
Pros: "Economy class was amazing"
Pros: "Lufthansa, Check in smooth. Thank you for your service, overall you made for us, as a family, a long trip enjoyable.The crew it was amazing, I don't know how they do it all those hours to maintain that good, pleasant and professional presence. Thank you to the captain for smooth landing. We know what company to choose next time,"
Pros: "Seats had extra legroom which was very nice."
Cons: "Screens were on by default and hard to figure out how to turn off. Ads are very annoying."
Pros: "Everyone was very nice and I enjoyed the entertainment onboard."
Cons: "The food was average."
Pros: "Salimos a tiempo . El business es muy confortable"
Cons: "La comida horrible . No se limpian los baños"
Pros: "Overall a nice and good flight"
Cons: "Just a detail, my "head holder" (not too sure how it is called) would not hold in position. Also, staff was a bit slow to come after being called, I had to go and ask for water by myself at some point since no one was coming after 15minites of waiting..."
Pros: "Yes"
Cons: "Nothing. Flight was amazing"
Pros: "Crew is excellent, polite and personal!"
Cons: "Plane is super old and outdated. Comfort seat is not, comfortable, very tight. TV screen is not good quality, with the old controls on a handset. No touch, no 1/8 inch audio jack (it has the old 3 holes one). Wifi for streaming freezes every other second. Just make a face lift to the plane, everything else is good."
Cons: "Seats in economy section are very close together . There is not enough room for knees...especially for such a long trip."
Pros: "very nice crew"
Cons: "my baggage was lost"
Cons: "I congratulate the KLM crew!"
Pros: "Crew great, boarding at Nice very organised, boarding in Amsterdam not so organised!"
Cons: "A queuing system would be better-it was a bit disorganised at Amsterdam!"
Cons: "Delays, took my hand luggage into the hold,"
Pros: "KLM staff is great"
Pros: "MCR airport Mert & Greet parking was smooth and efficient."
Cons: "Flight was delayed 2 hours due to bad weather. Additional baggage payment to Air Baltic did not show up on the KLM system and we had to pay again. Nowhere to address this with Air Baltic even in Tallin. Handlers seem uninterested and refer us to 'the website to address the issue.....'"
Pros: "Nice crew pilot food and beverage"
Cons: "No wifi"
Pros: "Employees were very friendly"
Cons: "The seats were very small"
Pros: "Flight crew very nice"
Cons: "Paid $70 for seat with more leg room and was the exit role to main entrance. No overhead space for carry on: broken food tray holder. People stepping on my feet. And gather in your space waiting for bathrooms. Window seat had no room for feet because of closed door"
Cons: "Nothing special"
Pros: "Efficient crew"
Cons: "Long, slow line at check in. Not many new movies or tv shows"
Pros: "Nice flight ...was comfortable travel ...good food.Thanks"
Cons: "No such things"
Pros: "Seats were comfortable and there was enough room for hand baggage. I slept during the flight so do not have opinion on entertainment."
Cons: "Not able to charge my digital devices. When serving beverages and food, the same flight attendant missed me a few times. That was annoying but other attendants were very nice."
Pros: "Professional crew. Good boarding."
Cons: "No entertainment on board in business. Stale buns - staff unapologetic. Older 737 with uncomfortable seats."
Pros: "Left ontime and service was excellent."
Pros: "Great service"
Cons: "I can't take the flight because i'm not Chilean and I don't have a reembolse or other flight ,... nothing . Finally I take other flight with other company"
Pros: "Bording was good and general flight ok"
Cons: "This airplane must be the oldest in the fleet. No USB, no charging, no touchscreen technology, no plugs, no bluetooth."
Pros: "Lovely staff, good food, great movies."
Cons: "Crowded seating, 20-year old video system, headphones that did not match the two-jack system, lackluster service in flight. Generally my experience with KLM has been good, but this was well below average."
Pros: "Very friendly crew"
Pros: "Flight was lovely, crew were friendly and very helpful and food was delicious!! We travelled with assistance for mum and it was excellent and we were kept updated all through the flight."
Pros: "Service impeccable!"
Cons: "They have one line of executive class after the kitchen and toilet, is very noisy."
Pros: "Excellent experience with the cabin crew."
Cons: "Seats on the 777 were too narrow. This 777 had a 3-4-3 seating arraignment, it would have been better with a 3-3-3, similar to a 787 configuration. With the current layout, even with an aisle seat, I was sitting in the aisle. And I am not a large person! The flight was full, so use the 787 and two daily non-stops. For a twelve hour flight, the food was only Okay, could have been better and with a better selection. Meal timing was poor."
Cons: "I don't like the limited choice of drinks on these short KLM flights."
Pros: "The last two times we connected in Amsterdam to Humberside our luggage was delayed. This time it wasn't. The simple things give the greatest satisfaction"
Pros: "Service provided by the staff"
Cons: "The navigation of the entertainment system is not very friendly"
Cons: "Per usual, KLM can't seem to figure out the order of boarding the plane. Should be business - priority - everyone else. Instead they do priority first, and that's usually two-thirds of the passengers. Strange choice of in-flight movies; no accounting for taste, I guess."
Cons: "Not only was there free food but they tried to sell you a bunch of stuff. Not a moments piece."
Cons: "That I was forced to check my baggage. I never received a chain ticket for my luggage. The flight has a 32 hour layover and KLM lost my luggage and it was not found until a week after my arrival back home. I still have not received my bag at this time. The boarding crew was manually tracking who boarded and who didn't. It was a cluster."
Pros: "It was so easy to board and I had no inconvenience. It took 4 minutes from when I said goodbye to my family till when I was at the front of the gate."
Cons: "Nothing! It was all great!"
Cons: "There weren't too many options. The movie selection was very limited and the tv show were over 20 years old in some cases"
Pros: "Flight was efficient enough and staff were friendly."
Cons: "It was delayed quite a bit and more on-time updates would have been appeciated."
Pros: "."
Cons: "The fact that there are different airline carriers for one flight is hard. In my second flight they made me check a bag which was considered a carry on during my first flight"
Pros: "Friendliest economy class service I've ever encountered."
Cons: "Did not get the luggage from connecting flight from Amsterdan to Basel"
Pros: "For an 8 hr flight...multiple snacks, 2 meals and continuous beverage service. Blanket, pillow amd movies."
Cons: "Watched flight attendant drop tongs on floor, pick them up and put them back in the bowl of buns and continue to use them to serve bums"
Pros: "leg room economy compared to KLM"
Cons: "full flight, no upgrade possible"
Pros: "Overall very nice flight, even comes with free drink and snack"
Pros: "Nothing"
Cons: "Airlines had no record of our pets flying with. Missed our flight even though we were there over 3 hours prior. Ruined the last day of vacation. Now we are waiting for the promised help in Amsterdam. No one is here. No one knows anything. Feel like crying"
Pros: "If you would like to learn more you can call me 628.600.8825 Very dissapointed"
Pros: "Smooth boarding. Good food. Decent leg room at my seat. Good crew. Flight was on time. Good magazine on the flight for entertainment."
Cons: "They didn't give any napkins out with the food which was weird."
Cons: "Since we had two extra bags (paid for in Chicago), they demanded to see my receipt before we could board in Amsterdam to Nairobi. We had trouble locating the receipt and we were not given an explanation as to why we needed it again. We were traveling with 5 kids including an infant and we were not allowed to board until we found the receipt. I thought surely they would have record that I had paid, but I guess not. We were the last to board and all very stressed out. The staff seemed not to care the least in our troubles."
Pros: "Overall, good flight"
Read more about Delta
Safety measures for airlines flying from Rhode Island to Cape Town
Airlines flying from Rhode Island to Cape Town have enacted additional safety measures and adjusted policies to better accommodate travellers. Policies vary by airline.
Heightened sanitation
Daily cleaning, installation of cabin HEPA filters on flights from Rhode Island to Cape Town
Mandatory masks
Masks required on board, masks provided on flights from Rhode Island to Cape Town
Social distancing seating
Middle seats unavailable to book on flights from Rhode Island to Cape Town
Pre-flight testing
Testing for antibodies, testing for symptoms for flights from Rhode Island to Cape Town
Book cheap flights from Rhode Island to Cape Town
Recent return flight deals
Search by stops
Search by airline
Search by price