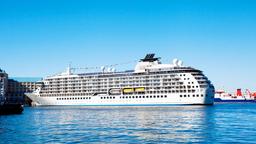 UIO - CPT
Find cheap flights from Quito to Cape Town
Search hundreds of travel sites at once for deals on flights to Cape Town. Bundle your flight + hotel and save!
FAQs for booking flights from Quito to Cape Town
How long does a flight from Quito to Cape Town take?
Which airports will I be using when flying from Quito to Cape Town?
How does KAYAK find such low prices on flights from Quito to Cape Town?
How does KAYAK's flight Price Forecast tool help me choose the right time to buy my flight ticket from Quito to Cape Town?
What is the Hacker Fare option on flights from Quito to Cape Town?
What is KAYAK's "flexible dates" feature and why should I care when looking for a flight from Quito to Cape Town?
Top airlines flying Quito Mariscal Sucr to Cape Town Intl
Scores according to KAYAK customer reviews
7,7
KLM
Overall score based on 3 679 reviews
Pros: "Muslim food"
Cons: "Crew members in Amsterdam were very rude and disrespectful"
Cons: "Fix the damn KIOSKS at Vienna!"
Pros: "Crew was very engaging and service was good."
Cons: "My seat was horrible. Right at the door, crammed, and no place to store my carry-on luggage."
Pros: "The flight crew was so friendly and the food was really good."
Pros: "Cabin facilities"
Cons: "They didn't bring one of my bags"
Pros: "Crew was great and professional."
Cons: "Entertainment controls were outdated and confusing to operate. There were no charging ports."
Pros: "Just the cabin crew being nice"
Cons: "Punctuality KLM is always late"
Pros: "KLM staff is great"
Pros: "well mannered and attentive crew - good supply of complimentary food/drink - good over all comfort"
Cons: "boarding was running very far behind - considering this is mainly a hub operations carrier - resulted in several passengers missing their connecting flights -"
Pros: "Seat space a bit tight . I should have upgraded to more leg room . Next time!"
Pros: "Crew were great, food, entertainment, seat and everything else was great as well."
Cons: "Turn the lights on early making it hard to sleep"
Pros: "Smooth flight."
Cons: "Seat a little cramped."
Pros: "MCR airport Mert & Greet parking was smooth and efficient."
Cons: "Flight was delayed 2 hours due to bad weather. Additional baggage payment to Air Baltic did not show up on the KLM system and we had to pay again. Nowhere to address this with Air Baltic even in Tallin. Handlers seem uninterested and refer us to 'the website to address the issue.....'"
Pros: "Light snack and complementary wine"
Pros: "Very attentive crew. Attended to needs immediately. Took a lot of time with each person when someone had something to say."
Cons: "The seat I had with no seats in front of me was very small. Much smaller than the other economy seats because the tray table and video screen were in the armrests. Paid extra for the legroom by ended up losing it side to side. Really had to squeeze into the seat."
Pros: "The service"
Cons: "The seats"
Cons: "The flight advertised meals..a small pastry was served an hour into the flight. I asked when the meal would be and was told a few hours...which turned out to be breakfast..i wated all night for food that only came an hour before landing. Now hungrey and tierd.I.will not be flying klm ever again !!"
Pros: "Face recognition was amazing"
Cons: "Too hot on plane"
Pros: "Flying with KLM is a pleasure"
Pros: "Good flight, arriving well on time."
Pros: "Snooth and efficiënt with a KLM service"
Cons: "No entertainment"
Pros: "I am so grateful to have been provided delicious and filling vegan meals on this long flight. Thank you for offering a dietary option that is compassionate toward animals and contributes less to climate change! Now if only the planes were powered by clean, renewable energy... Hopefully that will become a reality someday very soon! Oh, and also the crew on this flight was exceptionally kind and helpful. Thank you so much!"
Cons: "I did not enjoy the turbulence, which I suppose is unavoidable. More importantly, I felt quite guilty about the greenhouse gas emissions of my flight. I have decided to cut down on my air travel as much as possible as a way of reducing my carbon footprint."
Pros: "The boarding was easy and you didn't have to wait inline for that long"
Cons: "KLM needs to upgrade the entertainment. It was very hard to see the images on the screen. The planes that KLM uses are old and they sure need to be upgraded."
Pros: "The crew were hardworking, responsive, conscientious and friendly"
Cons: "Really poor entertainment choices esp compared to my inbound AirFrance flight. Boarding was pretty disorganized and late."
Pros: "Seats were comfortable"
Cons: "Flight was delayed by 2 hours. Could have gone to Amsterdam and come back in that time"
Pros: "I personally do not appreciate the food on this leg of the journey Food Ams to Dxb is GOOD!!"
Cons: "The snack & " solid eggs" in breakfast. Fresh fruit was good."
Pros: "The crew came to get me from the arrival gate to get to the departure gate since our plane was delayed. It helped to know that the airline was checking to make sure we made the flight."
Cons: "I did not get my luggage in Nairobi. The delayed flight that was the most likely reason it did not get to the connecting flight to Nairobi."
Pros: "Flight was lovely, crew were friendly and very helpful and food was delicious!! We travelled with assistance for mum and it was excellent and we were kept updated all through the flight."
Pros: "Clean airplane, friendly crew, no rush, nice snacks for a short one hour flight. Just generally a positive experience."
Cons: "Dutch sub titels would be nice."
Pros: "Excellent experience with the cabin crew."
Cons: "Seats on the 777 were too narrow. This 777 had a 3-4-3 seating arraignment, it would have been better with a 3-3-3, similar to a 787 configuration. With the current layout, even with an aisle seat, I was sitting in the aisle. And I am not a large person! The flight was full, so use the 787 and two daily non-stops. For a twelve hour flight, the food was only Okay, could have been better and with a better selection. Meal timing was poor."
Cons: "I don't like the limited choice of drinks on these short KLM flights."
Pros: "The last two times we connected in Amsterdam to Humberside our luggage was delayed. This time it wasn't. The simple things give the greatest satisfaction"
Pros: "The flight was great."
Pros: "Flight crew was pleasant and attentive. Seats were comfortable for economy as well. We were allowed to check in extra baggage for free at check in which really helped since we would be catching a connecting flight in Amsterdam"
Pros: "Of the multiple international airlines I recently flew with, I would have to say KLM was by far the best. Relaxing atmosphere, comfortable seating, great in-flight entertainment, although I have the go-go in-flight data/entertainment plan with t-mobile (highly recommended), the flight included a decent selection of movies, television programs, etc. The food far exceeded typical "airline quality," even for an international flight - and included a fabulous little snack box with locally sourced gourmet and specialty items such as chocolate from Belgium, fine cheeses from France, and crackers from England. Drinks = gratis, and crew was exceptionally attentive and went out of their way to make flight as pleasant as possible."
Cons: "Nothing."
Cons: "They didn't let us board the plane. Allegedly the plane was changed and make us travel by train!! They offered us a compensation but we haven't heard from them yet. Not good experience at all."
Pros: "Nothing"
Cons: "Late Cabin extremely warm Full flight and centre seat means no room to relax or carry out work"
Cons: "Flight delayed by one hour which meant I missed by train at Southampton by 10 minutes and subsequent bus connect home. Next bus would have been 2 hours later so 45 minute walk home from train station. Didn't bother with food offering, put off by that supplied from Hannover to Schiphol."
Pros: "That we didn't crash"
Cons: "Being delayed and missing my connecting flight. No entertainment onboard (for hours and hours)."
Cons: "Departure 40 mins late. I took this flight 2 weeks ago and it was also delayed."
Cons: "The fact that there are different airline carriers for one flight is hard. In my second flight they made me check a bag which was considered a carry on during my first flight"
Pros: "Spacious cabins, friendly service"
Pros: "Excellent service and comfortable flight"
Cons: "Flight delay roughly an hour"
Pros: "Except for my negative comment, a good flight."
Cons: "I paid extra for a window seat, but due to the poor alignment of the seats with the actual windows, I actually sat next to a wall! Nol much to see out of a wall. If KLM are going to charge extra for a window seat, then they should make sure there is a window there! If the seat had actually had a window it would have been an excellent flight."
Cons: "Fewer entertainment options than the delta flight. I got excited with that first flight."
Pros: "everything"
Cons: "nothing"
Pros: "fast boarding process. checked in bags for free due to full flight. Crew were very helpful and serviced with a smile throughout the journey. Baggage was on time on all the airports. On flight entertainment was very good. leg room good in all the flights."
Cons: "Seats should be more comfortable for such a long journey. economy class seats has very less support especially for the 11 hour flight."
Cons: "Baggage claim at IAD"
Pros: "Wifi is expensive but at least it was available."
Cons: "Seats are uncomfortable."
Pros: "Our tickets did not come with seat assignments. Some kind soul, (the nice young lady who checked us in at the airport perhaps?) assigned us two seats together near the front in economy plus. We really enjoyed those spacious, convenient seats! Also, the entertainment (movies) were free and recent."
Cons: "Honestly, nothing. This was one of our best flights home from Europe with United."
Pros: "Choice of films good."
Cons: "Food very poor quality. Very limited leg room. Uncomfortable seats. Chaotic check-in/bag-drop I process."
Cons: "delayed. missed my connector and had to rebook to a later flight"
Pros: "the crew was great!"
Cons: "The plane was very dirty"
Pros: "The ease of boarding the plane."
Cons: "I did not like that the gate changed and we were not notified by the gate operators, but we did receive a text message 20 minutes after the gate was changed."
Pros: "Professionalism and kindness"
Pros: "at check in - check baggage was quickly serviced"
Pros: "It was fine"
Pros: "nice plane. good service good job of getting our missing bags to us."
Cons: "delays on both ends. luggage did not arrive with us on either end"
Cons: "Our plane was defective so had to be replaced. This is fine, I certainly am willing to wait for a new plane if it means not blowing up over the ocean. The problem was how little the attendants at the gate communicated the situation to us. What should have been a brief layover became a 12 hour nightmare. The gate attendants did finally issue meal vouchers but they waited until 10 minutes before all the restaurants closed and only issued $10 a person. This is enough to buy a hot dog at an airport... We were told there wouldn't be any rescheduling of missed connections until we were "airborne". This resulted in mass panic and confusion upon reaching our destination. We were told to go to the service desk, half an airport away, but once the entire passenger contents of the plane arrived at that far flung service desk, we were mostly turned away to seek help at individual gates. This lack of communication meant I missed the next next available connecting flight and now have a further six hour layover. I understand accidents happen and planes can break down but the nearly complete lack of care and customer attention is, frankly, disappointing. I've now had nearly an entire day added to my travel time. If I'd been willing to loose that time I would have paid $600 less for my ticket. United finally offered a token of their appreciation : a $100 e-voucher. I have spent more than that on food and coffee in airports for the past two days while trying to survive until my next connections."
Pros: "Comfortable Flight"
Cons: "Inflight WI-FI doesn't work, it kept on dropping in the middle of the movie or it went back to the beginning. Couldn't see a movie."
Cons: "No movie without paying"
Pros: "service as expected, crew accommodating and polite"
Cons: "Warning bring your own meal! there were only snacks available for purchase, the hot foods advertised in the magazine were not on the plane. Internet was not available (even though purchased) for more than 1/2 the flight"
Pros: "On time take off and arrival"
Pros: "Crew was good"
Cons: "That United waited 3 hours before they decided to use another plane when they new realistically the one we were suppose to board would never be fixed in time! Total waste of our time!"
Pros: "Flight was timely"
Cons: "We flew to Hawaii for a friend's wedding and many of us flew different airlines. You would think that a flight that was 8 hours would include a meal?! Our friends who flew Delta and American all got meals and snacks. Another issue too is that you do get free movies although they don't tell you as your boarding that you would need their App to watch it. So if you didn't download it before take off you have to pay for their internet or their tablet."
Cons: "There were a three drubknguys talking loudly and doing shots the whole flight"
Pros: "was"
Pros: "The fact that we made it alive."
Cons: "Everything else. Take a sleeping pill an hour before the flight and sleep as soon as you sit down. Or else you will need a miracle to survive the boredom of the flight."
Pros: "Flight was on time. Process of going through customs in Halifax instead of Newark was very efficient. I didn't order food or use inflight entertainment."
Cons: "Flight was delayed Before we boarded but then once we boarded we Sat for another hour."
Cons: "1 hour delay at the gate in the plane before we left Chicago, then when we arrived in San Francisco 1 hour on the tarmac waiting for our gate to open.."
Pros: "Healthy options maybe apples or something, and cheaper for snack packs. Ability to accept cash."
Pros: "Nice service"
Cons: "Tv was broken"
Pros: "Really pleasant flight. New plane I think - no window shades, it's tinted windows that change colors! They came by many times to offer water, pick up trash. We even got ice cream for dessert! Also, I have a special meal which they brought correctly (have had airlines mess it up which is crummy on a long plane ride). Also, great in flight entertainment on the screens (no need to use personal devices), lots of recent movies like Guardians of the Galaxy and Fantastic Beasts and Where to Find them. Was also surprised to find guided meditations from Headspace which helped me get to sleep! Overall, loved it and would definitely fly again."
Cons: "My bag did not show up at my destination, but I think it will soon. I like that their automated system is sending updates every 6 hours and I can call anytime as well. Fingers crossed it turns up :)"
Pros: "I didn't like anything"
Cons: "The fact that they over sell their flights but when you order them they say there are 3 seats left. So you show up to the airport and your flight lands with way more then enough time to get to work that day and younprint your ticket to find out you have no seat. That's because they sold more seats than they have incase someone didn't show up. But everyone did show up. So of course they find you another flight in LA which is a good 3+ hours away so you can spend another 3 hours to get to your gate to wait 2 more hours to go to take of so you can reach your destination making you late for work and making you call out. Just because they wanted to make sure every single seat was filled."
Cons: "There were too many pretzels in the snack mix and not enough of the yummy orange things"
Cons: "Although our tickets were purchased together, my husband and I were not seated together. And the flight was very crowded. I think it's a little unprofessional for a company to overbook a flight and then bribe passengers with money to wait for another flight."
Cons: "Customer service"
Pros: "Crew was nice and the pilot had some sort of Sean Connary accent that made it interesting:)"
Cons: "3 seats instead of 2 on either side"
Cons: "Tight uncomfortable seating"
Pros: "..."
Cons: "Never happened"
Pros: "It is really bad the seat to small for average person not leg room at all it is a flying school bus."
Cons: "When I attempted to check in for flights using the United app both outgoing and return, I found boarding passes were not available for all flights and had to call United to have reservation adjusted so boarding passes could be issued. Don't know why? but inconvenient."
Pros: "Flight attendants and boarding crew were great!"
Cons: "Seats are very crammed in in the back of plane"
Pros: "Boarding was OK, but only because we happened to be first in Group 2. Airlines STILL haven't figured out how to board reasonably efficiently. Having to fight your way to the back is NOT reasonably efficient. Alaska boards from the back row towards the front which is much more reasonable."
Cons: "The seats are set too close together. I am not tall, but I had only about 1.5 inches of knee room. The armrests are uncomfortable. The seats lack padding. Many screens didn't work. The controls for the screens are placed exactly where one's elbow rests, so you are guaranteed to change channels inadvertently. The seats, because they are so close to each other, don't recline much. All in all, it was an uncomfortable flight."
Pros: "Seat to myself"
Cons: "Lil bumpy but there were a lot of clouds"
Cons: "Delay without updates. Almost missed my connection. No TV."
Pros: "Convenient, seamless boarding process. Arrived early"
Cons: "Middle seats are pretty cramped on 737"
Pros: "* Convenient and new airplane * Beautiful movies and games, the screen is also high quality"
Pros: "Every thing about United this trip , from the efficiency of the gate to the flight itself , I upgraded to first class this trip due to an injury , I never said a word but the staff noticed I was in distressed and I couldn't help but notice how accommodating the entire crew was concerned for my comfort and were on point , also at the same time if I was trying to sleep no one bothered me until I was awake and looking around"
Cons: "Nothing , the Captain was able to find a better route then suggested because of hurricane Mathew ,, we landed earlier than expected from departure"
Cons: "Didn't seat us together, although I selected seats at purchase."
Pros: "Same as above"
Cons: "Same as above"
Pros: "The kindness of the staff."
Cons: "Having to go back to Denver because of a storm-in Omaha."
Pros: "Because of our incident in LV, This flight was out of Denver. The flight attendants were fantastic! The staff was very helpful, and was able to get seats together."
Cons: "They had issues with the wifi, so there was no entertainment."
Pros: "I actually upgraded to first class for $79 while sitting in the waiting area. I thought it that was a pretty good deal for the price. Seats were comfortable, and very roomy. I was in first seat and had lots of leg room, even though I'm only 5'3""
Cons: "For first class it was ok although not was I expected"
Read more about KLM
Safety measures for airlines flying from Quito to Cape Town
Airlines flying from Quito to Cape Town have enacted additional safety measures and adjusted policies to better accommodate travellers. Policies vary by airline.
Heightened sanitation
Daily cleaning, installation of cabin HEPA filters on flights from Quito to Cape Town
Mandatory masks
Masks required on board, masks provided on flights from Quito to Cape Town
Social distancing seating
Middle seats unavailable to book on flights from Quito to Cape Town
Pre-flight testing
Testing for antibodies, testing for symptoms for flights from Quito to Cape Town
Book cheap flights from Quito to Cape Town
Recent return flight deals
Search by stops
Search by airline
Search by price
Recent one-way flight deals
Search by stops
Search by airline
Search by price
Quito - Cape Town Flights