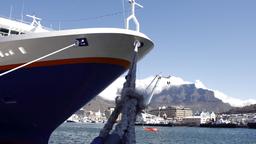 Find cheap flights from Quebec to Cape Town
Search hundreds of travel sites at once for deals on flights to Cape Town
FAQs for booking flights from Quebec to Cape Town
How does KAYAK find such low prices on flights from Quebec to Cape Town?
How does KAYAK's flight Price Forecast tool help me choose the right time to buy my flight ticket from Quebec to Cape Town?
What is the Hacker Fare option on flights from Quebec to Cape Town?
What is KAYAK's "flexible dates" feature and why should I care when looking for a flight from Quebec to Cape Town?
Top 4 airlines serving Quebec to Cape Town Intl
Scores according to KAYAK customer reviews
7,9
Delta
Overall score based on 29 251 reviews
Cons: "Delta flies a lot of the CRJ planes, even on relatively longer trips. Traveling first class, the seats are a little wider than in coach and have a little more leg room, but calling it "first class" is a bit of an exaggeration. It's more like what coach used to be before the days of the flying sardine cans."
Pros: "Great service"
Cons: "Messed up my luggage in Atlanta. Gate said baggage was going to domestic. Ended up in international terminal. Added almost an hour of back and forth between terminals."
Pros: "Good experience"
Cons: "Better snacks"
Cons: "I'm skinny and 5'2" and I felt squashed. Like I was in a dollhouse. The space is too small, it's too uncomfortable. I couldn't take my zip front sweater off. The seats and space are not proportional to humans."
Pros: "Not much"
Cons: "Being on time. Trapped in plane for 2 hours"
Pros: "I love having a crossword puzzle and lots of fun things to watch."
Cons: "Seats were a little rickety, and one didn't recline properly."
Pros: "Seats in economy are never comfortable. And someone also reclines their seat. But overall bathrooms were clean and food was good. Really no complaints about the flight itself or the crew!"
Cons: "Carry ons are too big! People should not be allowed to bring a piece of luggage inside the cabin. They are very heavy and some people cannot even lift them to place them in overhead compartment. Makes boarding slower and more complicated. Seats need to be a little wider. If a big person sits next"
Cons: "delays, delays yuck"
Cons: "Freezing flight! So cold. From Atlanta to Pensacola in June, one should not freeze."
Pros: "The movies were good on the plane."
Cons: "Everything! I was given a wheelchair, wheeled to a spot and told to stay there. I waited over an hour. I couldn't get thru customs and security alone and I had to ask a non employee to help me the whole time, I was then yelled at by an employee because they didn't think I was handicapped at the gate"
Pros: "extra legroom of comfort plus zone"
Cons: "Bordung process runs smoother now that the order is made clear ahead of time. In jfk they did not have the columns marked "comfort" "priority? "Main 3", etc, like they had at Reagan arpoirt in DC"
Pros: "Crew was very nice."
Cons: "Long delay with vague explanations why."
Pros: "jFk To DCA crew is fine and helpful."
Cons: "Crew and flight from DCA to JFK was terrible. We left over 30 minutes later with no explanation as to what was taking so long. There was no info given to passengers in regards to what gate or terminal you're landing and in- was only given 20min to get to gate c Terminal 2 from gate b terminal 4.0"
Pros: "We eventually got to Atlanta."
Cons: "Delta is flying a lot of commuter planes, which are pretty cramped. We usually fly first class, and the seating is essentially the same as what coach used to be. There's nothing "first class" about it. And of course, the flight was hours late."
Pros: "Crew was amazing."
Cons: "Delayed departure due to late crew arrival. Not a huge deal."
Pros: "Zee was our flight attendant and she was absolutely wonderful. Personable, attentive, and she made sure each and every person on the plane was comfortable and happy, going so far as to move solo passengers to empty rows so they could have more space. I wish she could be on every flight I take."
Pros: "I was rerouted through Detroit after it was apparent I would miss my connecting flight. The flight was good and I have no complaints."
Pros: "Cookies"
Cons: "First leg the server "ran" the aisle and I missed drinks/snacks twice. Seats are rediculously in lack of leg space hip to knee area—I'm a 5'10" female."
Pros: "Take off on time, arrived early, pleasant flight attendant"
Cons: "Had to sit on tarmac after arriving early"
Pros: "On time, pleasant and friendly flight attendant, no unexpected issues or problems."
Cons: "Grumpy gate attendants at YUL! Could not hear the captain's comments over the PA system. Shouldn't the volume be checked every so often? We were offered only water or coffee, bad enough, then there was no milk or cream on board, so water or black coffee... not very impressive! And there was no entertainment so I'd rate that zero but the scale only goes as low as one star."
Pros: "It's a fast flight and boarding was quick."
Cons: "The terminal at LGA airlines is terrible."
Cons: "Customs never to hire more agents to work in the early mornings."
Pros: "On time, and pleasant flight. Flight attendants were first class: very competent."
Cons: "I slept all the way, so can't say whether anything went wrong with the flight."
Pros: "The plane left on time if not a bit early."
Cons: "With the exception of 1 really nice flight attendant all the others were extremely moody and not helpful. I didn't see one of them smile through the whole flight like they were just going through the motions. I've worked in jobs where you have to deal with the general public but you have a job to do and must smile and do your best to be helpful. I felt intimidated to even ask for anything like I was wasting their time. I love flying Delta and this was my worst experience yet."
Cons: "Not much to read"
Pros: "Over an hour late wth!!!"
Cons: "Super noisy due to being in the last row! Couldn't even watch a movie. Bathrooms were so dirty and door didn't close properly. Air vents didn't reach to aisle seat. Awful."
Cons: "Everything"
Pros: "Too crowded overhead storage got filled right away. Had to place my bag under seat. Could not extend my legs."
Pros: "I like the snacks they are not giving out on the flights. It seems that Delta is trying to make the flying experience nicer instead of more tedious and uncomfortable like many other airlines, which is appreciated."
Cons: "The flights were both operated by Delta but booked through WestJet, and the flights themselves were fine. The booking was through WestJet (found the flight on kayak which kicked me over to West Jet's site) and check in was a pain. Their code did not work for their site or Delta's, I had to FB message them both leaving and returning to ask for the correct one, and the first request took them hours to answer. I'll just book Delta next time and save myself the trouble."
Pros: "Not applied"
Cons: "Not applied"
Pros: "We got on the plane and it went to where it was supposed to go."
Pros: "Over all everything specially we got in earlier than expected"
Pros: "Crew member Lori was exceptional. Great detail to safety and customer service!"
Pros: "Not sure who thought every passenger is 5'6 but for the rest of us, the seat pitch is ridiculously close. Like knees to the seat in front close. I'm 5'10 and I was very uncomfortable the entire flight."
Cons: "See above"
Pros: "I got upgraded to comfort + which was great. quick flight, was even early"
Pros: "Fligth were on time"
Cons: "My flight from Montreal to Atlanta was 2:30 min Left at 6:10 arrive at 8:30 roughly Tried twice to get to my connection earlier and get 9:30 instead of 12:09 fligth to Daytona Delta was not flexible to allow me to book saying i did not have 55 min in between fligth which i had than lear n it will cost $75.00 to change the fligth - What? Very disappointed of Delta - lost 3 hrs at the airport today"
Pros: "Same as above."
Pros: "Couldn't find a thing."
Cons: "My husband booked West Jet by phone. They spelled my name wrong on the ticket which caused hours of delays tryng to check in...ultimately leading to our missing the flight. The time spent was around 6 hours....4 of them the were on one continuous phone call where we were bumped back and forth between West Jet and Delta. The problem was never fixed and we haven't flown home yet. We have new flights booked on Delta but only because Delta took pity....West Jet does no refunds or reticketing. If flights are missed you're out on of luck!"
Pros: "Loved the customer service & movie options"
Cons: "The flight only had snacks for free; wish sandwiches would be given for lunch"
Pros: "I love being on a smaller plane/jet! Boarding was painless and I had no problems with my two small bags. Due to a mix-up in seating, I had both seats to myself! We even got in will before the scheduled time! De-boarding took far less time than "regular" plane/jet!!!"
Pros: "Flight was delayed by 2+ hours, Delta (running the flight for westjet) sent 1 email about the flight being delayed to 4:45 which was inconsistent with the gate signage and agent who said 3:45, flight ended up leaving at 5:45PM. No reasons were provided beyond the incoming flight from LGA hadn't come in. Why hadn't it come in? When could we expect to leave YUL? No answers."
Pros: "Delta automatically rebooked our flight due to delays. We were rebooked on Air Canada"
Cons: "Plane kinda of old. Just cookies and coffee"
Pros: "Nice plane, smooth flight, flight was on time in spite of the disaster in Houston."
Cons: "There was food listed in the book but it was never offered. On a 4 hour flight, this is too long! Wifi was broken...I bought a $20 pair of earbuds in the airport specifically to watch movies and was never able to use them."
Cons: "Seats are very small."
Pros: "Crew was informative. The food was above expectations."
Cons: "The 27 year old B747 was a pain. Seats are hard, and engines are loud. The cabin is extremely dry after 14+ hrs of flight."
Pros: "Seats were reasonably comfortable."
Cons: "Boarding process was ok (they bused us over to the plane and then had us walking out halfway to the plane's stairs before frantically sending us back on the bus because the plane wasn't cleaned yet). Not a big deal but we were traveling with a 10 month old so miscommunications like that cause a larger inconvenience than usual. The real downer on the flight was when we needed hot water quickly to warm our infant's bottle. The stewardess had begun beverage service and was about 8 rows away from us. My wife hit the call button, expecting the stewardness to come over somewhat quickly. Instead, she just continued beverage service and got to us about 15 mins later. By that point it was too late and the baby was wailing from hunger. When we asked why, knowing that we had a small child, the stewardness didn't just push the cart forward and attend to us more quickly, she said she didn't want to do that. No apology, not even a sense of remorse. At the end of the day, a customer's experience will always be tainted by poor service and that is what we received on our flight."
Cons: "lack of carry on luggage space. very tight. gate agents did not care about the customers. I had to stick my bag under the seat and only half would fit so my feet did not fit with my bag. it was a back pack. I do not prefer checking luggage since I've had so many bad experiences."
Pros: "Plane was empty so got a whole row to myself!"
Cons: "One flight attendant in our area was not friendly and quite abrupt. Food wasn't good but desserts were great. American movies were a bit old."
Pros: "Comfortable and Clean"
Pros: "The crew and snacks"
Cons: "They take the headphones about an hour before landing which isn't ideal."
Cons: "More space on economy for long flights."
Pros: "Pilot kept us informed throughout the flight."
Cons: "Onboard services."
Pros: "The crew were nice and the service very good. The layover was short."
Cons: "Our luggage was lost so we had to go back to the airport the day after. In economy class the Last 3 central rows or even more, have no carryon storage. We were stuck with our carryons for over 7 hours during the flight Montreal Munich. This is the case if you fly their new A350-390."
Pros: "On the first leg of flight - united, we were surprised by the stewardess' request. We have 2 small children. The stewardess asked the man to change the seat so we can have more room in the center seats. We are grateful for that otherwise it will be very uncomfortable long flight."
Cons: "I am hoping for games but didn't find chess or any other games on the Lufthansa flight. Please add that on the flight otherwise I will stuck watching the movies the rest of flight."
Pros: "Crew were amazing not stingy with the drinks. Boarding was easy and smooth"
Cons: "Would prefer flying with partner United though. Think they offered a better service on board"
Cons: "Impossible to do beter."
Pros: "The problem was with the booking, cancelled flights- under stable- but nobody willing to make it right. Flights still screwed up"
Cons: "Give some customer service to your paying customers. Don't make a bad situation worse. Practice a can do attitude. Very disappointed in customer service. Not the flight itself."
Pros: "Smooth flight"
Cons: "Stop overcharge people for 1 luggage :( very disappointed"
Pros: "Crew and food was good"
Pros: "On board crew was friendly and helpful"
Cons: "Muslim meal does not mean all Muslims eat curry. It's rediculous that we cant have a decent English breakfast instead you get curry or some form of curry for breakfast, lunch and supper. Your so called Muslim meals are not suitable for kids!! There is no such thing as a Muslim meal either. It's simply called Halal otherwise then everyone else's meals should be called Christian or Jewish meals etc. Also I requested help with transfer to my last flight which was horrendous because I'm one adult with 4 kids ages 1 to 11 and my eldest has sever learning disability. I nearly missed my flight because our flight landed late and I was struggling to keep my kids safe and together while running for the next flight. Somone should have been there to help with transfer."
Pros: "Very good flight and crew."
Cons: "It was a good flight."
Pros: "The flight was very smooth."
Cons: "There was hardly any communication about the delay."
Cons: "I didn't like selection on movies"
Pros: "Tout était impeccable."
Cons: "Nothing"
Pros: "Good staff and food."
Cons: "Flight was late and boarding was unorganized. When the person sitting in front of me moved their chair it hit my head and moved all my stuff, this should not happen. We should not feel our area moved because the person moved their seat in front of us."
Pros: "Clean aircraft, very friendly crew, good food, overall great trip."
Pros: "Nothing at all"
Cons: "I had to wait in line for over an hour to get a ticket to replace the one I missed because of how late the first flight was. As with all my Lufthansa experiences, it was frustratingly slow"
Pros: "Service, food, and entertainment was great!"
Cons: "Nothing."
Pros: "The plane was nearly empty, so there was a lot of space to spread out. The entertainment options were almost limitless and the food was plentiful and tasty."
Cons: "Since it was an overnight flight, I planned on sleeping, however, it seemed the flight attendants were coming through all the time. While I appreciated dinner and breakfast, it really wasn't necessary for that time of day and the length of flight. I also tried to upgrade and even though the premium economy clear was almost empty, they did not accept my bid. I would have understood if the flight was full but it wasn't. I'm not sure why they wouldn't want the extra money from me?"
Pros: "Firstly, the food was great!"
Pros: "Usual good service for economy class on this airline"
Pros: "Plane confitions, food. Srvice"
Cons: "Seats are still uncomfortable le on Economy class."
Pros: "The entertainment options were great, The plane was very clean and the bathrooms was HUGE!"
Cons: "uncomfortable seat, off set from the seat in front of me so my entertainment screen was at an odd angle to watch. Food was ok but they had a sauce on the chicken that was not very appetizing. It actually made my wife sick and lets just say she did not keep her dinner. Also, I asked for a scotch after take off and it was a small shot and after dinner I asked for another and it was just a whisper. It did not even cover one ice cube. It would have been nice to get at least a full shot."
Cons: "The passenger behaind, was a tall guy. All the 7 hours flight i had to fight him to allow me puting my back sest dowm on his hearting legs. Why didnt hay extra and seat where it fits his size?"
Pros: "Flight was on time."
Cons: "I was sitting at the tale end. Seat was extremely uncomfortable. I was trying to rest yet flight attendants and several passengers were talking loud. Crews kept forgetting passengers orders/requests. A lady sitting besides me pushed a call bottom 3 times to get noticed. Flight attendants were too busy chatting with passengers to help other passengers. I have never seen that type of services before."
Cons: "Unorganized boarding. Back of the plane seats should be boarding first, after babies and old people. I was stopped by the people in front of the plane putting away their luggage and standing in the aisle. Not enough room between the rows. Passenger in front of me most picture straight into my face"
Pros: "Premium economy gives you extra confort, more space to sleep better."
Cons: "The flight was delayed 40 minutes."
Pros: "Nice airplane, good crew, nice bite to eat."
Pros: "I was upgraded after all the pressure from thehurrricane this was the icing on the cake"
Pros: "Not much"
Cons: "Entertainment system wasn't working. 11 hour flight. Boring. No seat change available. No reading light, as light controlled by entertainment system. Seats in front of toilet cluster lit up every time door was opened. Crew were slow to react. Wasn't a priority. Ruined the excellent first leg of had from Philadelphia to Frankfurt. Do they run inferior planes to South Africa compared to USA?"
Pros: "The in flight entertainment"
Cons: "The headphones given were outdated and hurt the ears after a while"
Pros: "The cabin crew was welcoming and kind. The trip was comfortable as well"
Cons: "Non that i know of"
Cons: "Canceled and delayed flights are unavoidable but deceitful customer agents is unacceptable. We will never fly Lufthansa again."
Cons: "Ridiculous policy that couldn't get seat until 23 hours in advance, then that wasn't even true. Then misinformed me about what kind of seat I had been assigned. Then insisted I check a bag that did not need to be checked. Then the food was inedible. Flight happened to be late so I missed my connection, and they offered some more misinformation in that regard; There were of course human beings (staff) to deal with, but they had been reduced by Lufthansa's rules and systems so they were just robots, repeating over and over again inflexible policies. Horrible!"
Pros: "All the staff was very friendly and helpful."
Cons: "Terrible leg room."
Pros: "Movie selection Meal selection was good Crew was courteous, smiling, friendly"
Cons: "Space felt cramped (small)"
Pros: "Very smooth ride. I liked that they left water/ juice/ snacks downstairs in between meal service. The crew was super friendly, the entertainment selection was awesome too."
Cons: "My chair wouldn't stay reclined :/"
Pros: "Price"
Cons: "Few choice of movies"
Cons: "Na"
Cons: "I don't care for disembarking to a bus. Business class could have had larger seats instead of leaving an empty seat between people."
Pros: "Promptness, profesional and nice service. Everything overall."
Pros: "direct flight"
Cons: "only one type of food offered. presented in a rude way."
Pros: "Crew was excellent, seats comfortable enough, tons of in-flight entertainment"
Cons: "Flight was overbooked and we nearly didn't get seats - I know this happens but it's especially aggravating and stressful for big international flights, and not worth putting your customers through the worry, IMO. We shouldn't need to worry about whether or not well get on the flight (and I'm sure some folks didn't...) when we paid so much for the tickets."
Cons: "Lost my Baggage for 2 days."
Pros: "quiet on-time flight"
Cons: "Overnight flights are usually a pain in the neck, which is obviously not the airline's fault"
Pros: "Treated so very well, like a guest not a passenger."
Pros: "Crew amazing yes. Seat comfortable."
Cons: "None for now!"
Pros: "Nothing"
Cons: "Crew sucked, comfort sucked, british air sucks. Worse than even US airlines which I didn't think possible"
Pros: "The crew was very attentive and willing to assist with everything."
Pros: "Service"
Cons: "I am disappointed that BA has moved over to a few for service refreshments policy. It appeared that nothing was being offered for free- not even tea or coffee which in my opinion is below par for an airline like BA."
Pros: "Nothing"
Cons: "Really old plane with uncomfortable seats and really bad in flight options. The air conditioning was also broken so the entire flight felt hot and muggy, this is on a 12 hour flight!!"
Pros: "Smooth flight without event. On time landing. Efficient deplaning."
Cons: "Newer plane. Seats , entertainment, cabin crew."
Cons: "I was very unhappy with Kiwi. I accessed Kiwi through Kayak where I had selected a seat with checked baggage. Neither the BA staff at Heathrow nor the BA staff at Chicago were aware that I had paid for checked baggage. After much debate the baggage fee was waived at both ends of journey."
Cons: "The temperature in the cabin was unbearably hot"
Pros: "Flight was on time."
Cons: "Not applicable."
Cons: "Only one round of drinks served?"
Cons: "Baggage delayed on arrival"
Pros: "Polite crew"
Cons: "The food, inflight entertainment. Our flight was delayed by over an hour."
Pros: "Efficient boarding, friendly staff"
Cons: "Very poor movie choice and poor quality screen"
Pros: "The plane was a relief - we got exit seats so we could actually sleep all through the flight! The crew was very friendly and nice. The 5 pound food voucher did help after the awful flight from San Francisco,"
Cons: "No one could explain why the plane was delayed - we were told to just 'look at the monitor'. The BA staff seemed to have no idea what was happening till the boarding started & then our seats were changed without telling us though the flight crew managed to seat us together."
Pros: "We pushed back from the gate about 24 minutes late and arrived at our destination about 38 minutes late. The four-course dinner (Chicken Tikka Masala or Penne Pasta) was good for airline food. The crew was friendly and professional."
Cons: "No USB power ports by the seats."
Pros: "Good food and great crew!"
Cons: "Being 6'2" is the worst when traveling economic."
Pros: "On time, all the staff were lovely at the terminals and on the plane"
Cons: "All goid"
Cons: "Seat clearance not good"
Pros: "Not much"
Cons: "Our trip to Vienna from London was less appealing than the one from Montreal to London. No food, no entertainment and seat space was cramped which reminded me of my Air Transat experiences."
Pros: "Food was good , very comfortable seats and the time we departed to the time we arrive I will rate it 10 out of ten I felt as if I was on a 2 hours flight . It's was just one of those wonderful BA flight I can't forget"
Cons: "It's was just the hassle to get from Terminal 5 to Terminal 3 with luggage but made it all in all"
Cons: "Tight seating altho many open at rear so was able to move there"
Pros: "The Crew were great"
Cons: "Boarding could have been more efficient"
Pros: "Friendly staff. The food was Ok. The flight was on time."
Cons: "My onboard entertainment system's headphone didnt work. I Was told there is nothing they can do about it, which is fair enough, but i dont think it was fair on me. People kept bumping into my shoulder but i guess there isn't much that can be done about it."
Cons: "increasingly reducing space. person sitting next to me overweight and made it uncomfortable for me during the entire trip."
Pros: "On time and staff"
Cons: "Too little space for seating!"
Pros: "Nothing to special comparing with other first class"
Cons: "Boarding process was very late, they made us wait in the cold for 10 min before letting us in the plane. The staff was professional but not too friendly and the place is old. When I purchased the ticket it said it was a airbus A380"
Pros: "Staff are friendly, accomodating for an unaccompanied child with me, upgraded me and helped to support the extra baggage needs"
Cons: "Old, dirty planes with bad enterainment systems and mediocre food and drink offerings. With the price of a ticket more than Emirates, KLM and other airlines, always really suprised the overall crappy hardware, infrastructure on planes etc. When can we get a decent plane to fly the long haul flights. And an actual entertainment system like to competitors?"
Pros: "The crew were super helpful and attentive."
Cons: "Food was not the best, the leg room was ridiculously small and the entertainment system had some issues, but all in was a nice trip"
Pros: "The service was very good."
Cons: "The aircraft was very old. The entertainment system was not work, no WiFi and no power outlet. overall it was hard."
Pros: "Not much"
Cons: "There was an abusive passenger sitting behind me that kicked my chair the entire flight. They were angry that they didn't have more space and that I wanted to have my seat back. I offered to put it up during meal times to make sure they had enough space but that wasn't good enough. The crew knew what was happening and tried to get the other passenger to stop but the passenger persisted. The crew refused to upgrade me even though I had paid for an aisle seat and there were no other aisle seats available for me to move to. I find this service unacceptable. I probably won't be willing to fly BA again as they obviously care more about money than ensuring their customers are comfortable."
Cons: "No wifi on a +11hr flight TV Screen looks horrible. Too old. Didn't even watch any movie on it. got downgraded from First Class to Business Class because the airline oversold first classs. Shouldn't happen."
Cons: "The flight left 2 hours late. The seats were cramped."
Cons: "Had to pay for a cup of coffee - this is a free service in the US so was surprised when asked for a cc."
Pros: "Service and comfort"
Cons: "Movie selection"
Pros: "I got a very good price on this flight attendants were very nice transfer between concourses was much faster than the BA flight magazine lead me to expect"
Cons: "the entertainment screen was fuzzy - visual images unclear on video audio selections were good though length of concourse was ridiculous and lining up for boarding was chaotic"
Pros: "The crew The nice and friendly staff at the airport"
Cons: "Assigning one luggage per traveller"
Pros: "Pleasant helpful staff, comfortable, clean seat, good food."
Cons: "Having to pay TWICE for extra item of luggage!! Some delay with boarding"
Cons: "I was sleeping during meal time and when I woke up an hour later they told me that my meal was now below the temperature that they're allowed to serve it because it's dangerous. so I got bread instead. It's ridiculous either they serve me half the meal still frozen and the other half too hot too touch or it's considered unsafe."
Pros: "What a different experience in relation to last week!"
Pros: "Wonderful customer service and hot meal was a lovely treat!!"
Cons: "No direct communication. Really bad"
Cons: "I was annoyed that they charged for soft drinks and water on this flight. There was no entertainment. Just a seat on a plane."
Cons: "Butt hurt seat was uncomfortable"
Pros: "Nothing."
Cons: "Old airplane, on one chair the seatbelt didn't work, on the next chair it didn't have the cushion."
Pros: "Usual BA - professional service"
Cons: "I cannot believe you have to pay for your drinks now. The only thing which made BA one of the last remaining "experience" airlines has now made it become like a normal train journey. I'd prefer to pay 10 pounds more in my ticket and still have the impression my drinks, soft or not, are offered."
Pros: "The crew/flight attendants were great and provided outstanding service (Gordon). The food was great too."
Cons: "It was very hot on the plane most of the flight which was rather uncomfortable."
Pros: "Crew were friendly"
Cons: "Noise level when people were trying to sleep; seats not too comfortable"
Pros: "Extra leg room in premium economy"
Cons: "Service poor relative to global peers, food mediocre, entertainment system totally outdated"
Pros: "nothing"
Cons: "Was not able to check in through to Cape Town, only JNB. When arrived in JNB, British Airways flight was not clearly identifiable from ticket (no flight number). Then the flight was delayed, and plane was old! Horrible experience"
Pros: "Quick Flight and nice crew."
Cons: "The crew wasn't the problem at all. Some of the passengers were just being obnoxious and sitting next to their friends not what their seat numbers were. The BIGGEST problem are the packed planes with no social distance between passengers which is a HUGE concern for me."
Cons: "I was asked to move from the front of the plane to the second to last row without a thank you or any kind of appreciation..."
Pros: "Our flight attendant was very polite and with a great attitude."
Cons: "The pilot arrived late because he went for a Tim Horton's coffee (I know that because I was in first row and I heard the flight attendants talking about that). Then, after he finally arrived with a tray full of coffees, there was an issue with the jet's computer and had to reset it and we had to wait even more. When we finally arrived, our Gate was taken by other plane already and we had to wait (more) for the first one to be available for us. Then, when we finally got our Gate, there was another issue, now with the "finger". They weren't able to move it and connect it to the plane to get off of it. So we had to wait AGAIN. And finally as soon as we got off the plane, they were supposed to give us our carry ons on the aisle (Because it was a small plane CR700) , but again, we had to wait almost 10 minutes so that they could send the luggage... To make things worse, I had a first class ticket and I couldn't get the perks of it at the airport. Because they said I wasn't flying in an international flight. Come on?! Canada->USA->Mexico is not International??? You lost me AA."
Pros: "Flight was on time"
Cons: "Carry-on luggage needs to be monitored more closely. I saw one passenger with three pieces. Meanwhile, I had to stow my bag 10 rows behind me."
Pros: "Amazing"
Cons: "More room I pay for main cabin It feels it was just the regular"
Pros: "I like nothing!!!!!"
Cons: "My flight was canceled and company didn't give any other flight.... any compensation for it...."
Pros: "Flights were on time."
Cons: "Seats are too small."
Pros: "Crew nice- flight smooth"
Cons: "More leg room"
Pros: "Did good job"
Cons: "Bigger seats in economy"
Pros: "Seat upgrade."
Pros: "Not much. The pilot did try to keep us updated on our 5 hour delay The airline had conflicting rules on getting off the plane while waiting at the gate the pilot said yes, the attendants said no"
Cons: "At least offer water while trapped on a plane"
Pros: "On time and what more can you ask for?"
Cons: "No entertainment options"
Pros: "Crew was great!"
Cons: "No personal entertainment for an international flight."
Pros: "Great surprise at the end of a long travel day. New plane, great crew."
Pros: "good"
Pros: "The crew was very nice."
Cons: "Couldn't get the tv to work very well."
Pros: "Nothing"
Cons: "Flight was late and caused me to miss my flight to Dallas."
Pros: "food, alcohol very good, pleasant flight"
Cons: "nothing"
Pros: "Good boarding and on time departure."
Cons: "Very uncomfortable seats and spacement between the seats too small and you feel very cramped specially when the person in front of you reclines his seat you can hardly move."
Pros: "Boarded on time, left on time, smooth flight, early arrival. What's not to like? NB: Food on this short trip wasn't available, thus wasn't a thing, thus my low rating. Great bottled water, tho. ;)"
Cons: "All good!"
Pros: "For me, a flight is "excellent" anymore if it's on time and no one gets booted off the plane. Both flights were early!"
Cons: "Didn't look he the free snacks."
Pros: "Left on time, service was good."
Pros: "I loved everything. No complaints. American airlines is one of the best airlines I have flown with."
Pros: "perfect"
Pros: "Easy to check in before trip, curb side check in is amazing, staff was super helpful. Flight attendants were so nice. Overall great flying experience"
Cons: "N/A"
Cons: "Attendant took too long to hand out drinks, then ran out of water for the back of the plane. By the time we got water it was almost time to land."
Cons: "I asked for water and juice, they just gave me juice"
Pros: "First time flyer with American airlines and the service was impeccable"
Cons: "Nothing to dislike"
Pros: "Selection of movies, food, air hostess"
Cons: "There was no personal screen like most flights have now. We had to watch the movies on the general screen overhead; however, the sound for the headphones didn't work so we couldn't enjoy those movies. The flight was a non-stop 9hr flight, which made it seem very long without having entertainment."
Pros: "The onboard entertainment has definitely improved. Nice to see how organize is the boarding process when compare to other local airlines."
Cons: "I was seating in the front of the plane were the seating should be better. The seat reclined minimum. Also, had the had luck to travel next to an amazing mother who was traveling with two small kinds and a dog. Brave woman but nasty flight for me. Need to improve the meals on the international flights. Too mediocre."
Pros: "The crew was great! They did big effort to speak in Spanish! And also they are kind in every thing!"
Pros: "They delayed 5 times and we're never honest about departure time. Then lost my luggage. They told me that I will need to go back.to the airport to pick up the luggage which is unacceptable."
Cons: "See above"
Pros: "Great food and movie selection - awesome distraction from my usual flight anxiety."
Pros: "The flight attendants were great."
Cons: "The flight was over an hour delayed. that meant I arrived home at 1am. That is a very rough morning."
Cons: "Never enough leg room!"
Pros: "smooth check in and boarding etc"
Cons: "Wifi wasn't working so no entertainment"
Cons: "Lack of communication from the crew on the delay."
Cons: "Plane interior was really dirty"
Pros: "Our flight was cancelled"
Cons: "Our flight was cancelled And rescheduled and we were not notified. We missed our flight. The next flight was the following day. We missed a day of vacation and $500 a day hotel fees. We felt we should be reimbursed for our flight but the person we talked to wasn't too helpful."
Pros: "flight personal were very nice"
Cons: "Seat broken reading light did not work 15 total hours in the air and 7 of them the movie system did not work Paid for upgraded seat and did not get one - got moved to a standard seat."
Cons: "Not very helpful in rebooking"
Cons: "You wouldn't let me change my flight so I didn't even take it"
Pros: "Fastest flight I've ever had!"
Pros: "The plane left on time and the flight crew were very courteous."
Cons: "Seats were hard and to close and not enough leg room. We had a new Airbus on an AA flight from San Francisco to Dallas that had wider seats that were softer and enough leg room. That was a great plane. There was no personal entertainment. Only one big screen coming out of the ceiling and playing a children's movie. Did not listen to it."
Pros: "No complaints"
Cons: "It's was good"
Pros: "The rebooking services provided by Tawanna, who was very pleasant and helpful in a stressful time."
Cons: "Not getting home."
Cons: "Bumping passengers with seated tickets so you can fly additional crew elsewhere is 100% unacceptable. Luckily I got on the flight last minute but only after dealing with extremely unprofessional staff/supervisors at the gate"
Pros: "The crew was very nice and the flight was very smooth. Lots of choices for drinks."
Cons: "The food and boarding."
Cons: "El vuelo se retrasa de nuevo y suben todos los pasajeros a un avion que esta mal de mantenimiento. Esperamos otras dos horas mientras nos cambiaban de avion. Brindan unos snacks que no alacazaban para todas las personas que viajaban. Por las circunstancias y que no habia comido nada desde el dia anterior me toco tomar una coca cola dietetica. De llegada a orlando las maletas se demoraron una hora mas en salir. Muy mal servicio"
Read more about Delta
Safety measures for airlines flying from Quebec to Cape Town
Airlines flying from Quebec to Cape Town have enacted additional safety measures and adjusted policies to better accommodate travellers. Policies vary by airline.
Heightened sanitation
Daily cleaning, installation of cabin HEPA filters on flights from Quebec to Cape Town
Mandatory masks
Masks required on board, masks provided on flights from Quebec to Cape Town
Social distancing seating
Middle seats unavailable to book on flights from Quebec to Cape Town
Pre-flight testing
Testing for antibodies, testing for symptoms for flights from Quebec to Cape Town
Book cheap flights from Quebec to Cape Town
Recent return flight deals
Search by stops
Search by airline
Search by price