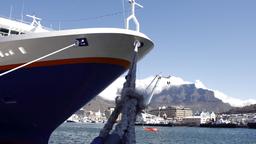 Find cheap flights from Kentucky to Cape Town
Search hundreds of travel sites at once for deals on flights to Cape Town
FAQs for booking flights from Kentucky to Cape Town
How does KAYAK find such low prices on flights from Kentucky to Cape Town?
How does KAYAK's flight Price Forecast tool help me choose the right time to buy my flight ticket from Kentucky to Cape Town?
What is the Hacker Fare option on flights from Kentucky to Cape Town?
What is KAYAK's "flexible dates" feature and why should I care when looking for a flight from Kentucky to Cape Town?
Top 3 airlines serving Kentucky to Cape Town Intl
Scores according to KAYAK customer reviews
7,9
Delta
Overall score based on 29 260 reviews
Pros: "I appreciate that Delta chooses customer safety over profit by not packing flights and continuing to social distance."
Pros: "Crew was helpful, friendly and offered great service."
Cons: "I felt everything was pretty much fine. I thought that some of the Captain's announcements were hard to hear, but it's just a minor issue."
Cons: "Seats are tight"
Pros: "Everything..."
Cons: "Brighter, kinder and nicer faces."
Cons: "Needed assistance for limited mobility to make connections at ATL was not provided. Caused us to miss connections and had two falls trying to get around. Air France was terrible. Very limited food and beverage service left us hungry and thirsty on 7 to 10 hour flights."
Cons: "Luggage drop was severely understaffed. We had checked in, had boarding passes but there was a 45 minute wait just to drop off a checked bag."
Pros: "Crew was gracious, kind, and accommodating; plenty of leg room and comfortable seat on the A321; liked the "My Flight" option on the screen"
Cons: "Real time video feed from cameras in the nose and underbelly of the plane in flight"
Pros: "Standard boarding The plane was on time"
Cons: "Better boarding process.Such as the one used by Southwest"
Pros: "The crew was understanding and sympathetic to the customer's frustration with a delayed flight."
Cons: "Delta should have figured out a way to not delay the flight. Every flight was delayed."
Cons: "thin seat cushions"
Pros: "Boarding so efficient we left early and arrived super early."
Cons: "WiFi on plane dropped out a lot."
Pros: "Delta crews are very friendly and helpful. Seats are 'good' on the E175 plane - better than the cramped CRJ200 on some other short flights. We boarded early, left a little early and arrived early. Nothing to complain about, except maybe a crying baby behind me, but that's not Delta's fault. :)"
Cons: "Working USB ports. On time departure."
Pros: "The crew was amazing. My seat was comfortable."
Cons: "The plane was delayed. It arrived over 25 minutes after it was originally scheduled to."
Pros: "Always Veg Meal for All"
Cons: "N A"
Cons: "The Delta flight leaving Cleveland was a hour and a half late so we could not make our connection to get home and had to overnight in Minneapolis. This is the fourth time in six flights For Delta. I think the Kayak booking algorithm needs to allow more time between connecting flights."
Cons: "Notes were in the computer that our flight was delayed in someone at Delta told us we had to re book because we were not 2 hours prior to our flight after arriving in a cab. Delta error. Other lady told us to run to a security and get to the gate which we did and there were notes in the system and t"
Pros: "New plane, video in every seat"
Cons: "Organizing boarding better. Confusion in rules."
Pros: "Smooth ride"
Cons: "Seating"
Pros: "Delta app is awesome."
Cons: "Really nothing. They did a great job."
Pros: "I had a very comfortable seat, it was a very good experience overall."
Cons: "Unfortunately had flights delayed which forced me to arrive home much later than originally planned."
Pros: "The crew were good."
Cons: "The flight was delayed taking off. The crew tried to make it up but it was 90 minutes late in the end - I almost missed a connection. Seats were ok."
Pros: "Staff were friendly. Nothing they could do about the maintenance issue that we experienced."
Cons: "Hour delay due to a maintenance issue. This was a hassle in and of itself, but the flight was also on New Year's Eve and ended up getting us to Buffalo about 20 minutes before midnight, which was a bit disappointing when I had made previous plans for the night. Also, I found the cabin to be very cold during the flight, but it was pretty short so I didn't complain."
Pros: "Check in was on time and efficient, crew was kind, we arrived early"
Pros: "Helpful staff"
Cons: "I didn't have anything negative to report regarding this flight."
Pros: "Short and easy"
Pros: "No issues"
Pros: "The plane was an older model but staff allowed main cabin to use 1sr class bathroom."
Cons: "The choices of free snacks were limited. They should also give more than 1 package of peanut."
Pros: "Crew"
Cons: "No upgrade"
Pros: "They had available seats on an earlier flight and I was able to get home super quick! My checked bag also made it which was great!"
Pros: "Flight schedule and the various flight options with regardss to the number of departure and return flights."
Cons: "Delta flight crew complacency and the lack of on board options. I flew first class and the food options were very limited. The crew also seem to have the attitude as though the passengers should be automatically understanding and satisfied. This was mostly on the return flight, an all male crew."
Pros: "Flight went well and was smooth."
Pros: "Smooth and easy."
Cons: "Not applicable"
Pros: "boarding was smooth crew great and service was good"
Cons: "sat in middle seat was my fault checked in late too many kids and babies on flight will not fly through orlando again food was typical airline food"
Pros: "I had an open seat next to me."
Cons: "Bumpy flight"
Cons: "There wasn't electricity at all on my seat and on some other in the same area. The screen didn't work and I couldn't even charge my phone. Very bad experience!"
Pros: "Smooth flight."
Pros: "Courteous crew"
Cons: "Not enough room. Older plane model. No screens for entertainment."
Cons: "It was late and i missed my next flight"
Cons: "My flight got cancelled without letting me know in advance I was in the airport and spent me hours to switch a flight I ended up arriving at a different airport and need to spend more money for über"
Pros: "Very friendly staff and the onboard meals were surprisingly good. Korean Air may quite possibly be my favorite airline."
Pros: "They expedited me in line in Havana because I was on the 1:35 flight to New York and were nothing but friendly about it."
Pros: "The agents in the air were a lot more understanding and at least apologized."
Cons: "I understand if we need to check bags because its full but when iy is not full but you demand I check it anyway all you are doing is adding travel time to my trip. Also we needed things in our bags that we otherwise would have had. Not the best customer service at the gate."
Pros: "We have been flying Delta more often lately. Great service, newer planes in and out of Alaska, and affordable first class tickets. Snack basket had chocolate bars..."
Cons: "Short 3 hour flight-no complaints"
Pros: "The crew were very friendly; service was good Trip was pleasant Plane was clean and comfortable."
Pros: "The crew was incredibly helpful assisting my last minute boarding needs. Staff was friendly and polite."
Cons: "I feel Delta didn't try very hard to get me a flight and I stood in line for four hours"
Pros: "We arrived in Las Vegas"
Cons: "Even in first class, it appeared to me that the legroom has been decreased."
Pros: "Friendly crew, ok seats"
Cons: "Was not possible to even request a coffee"
Pros: "The plane condition."
Cons: "The flight attendants could have served some drinks in between the meals. They actually refused to serve something additionally when asked."
Pros: "This Transavia Airlines is not good at all."
Cons: "Many things cheaper does mean better."
Pros: "Services is good ."
Cons: "Food can be better"
Pros: "A flight was delayed due to weather conditions and we had to sit in the plane for almost an hour, BUT information sharing from the Capitan was sufficient and on-time. Very good job from pilots. Leg room in economy - I was positively surprised, very decent leg room! Thank you for providing it."
Cons: "I flew economy and all was good and appropriate to the level."
Pros: "Muslim food"
Cons: "A little bit chaotic when they loaded two planes at the same time in a very tight space in Amsterdsm but this was most likey an airport soecific design issue and not a KLM issue. The flight was as good as can be expected fir an international flight. The staff was great"
Pros: "Almost everything, especially the crew."
Cons: "Don't feel like anything should be better to be honest"
Pros: "Everything works and quick to get to destination."
Pros: "Excellent crew, good food & movie selection."
Pros: "Comfortable seat, great crew."
Cons: "Flight delayed, no USB port and no entertainment"
Pros: "Seat was uncomfortable. There was nothing to like. In past I have traveled by KLM but this time it was worst."
Cons: "No proper food service. Even to the passenger of Amsterdam no dinner was served. No inflight service. It looks like domestic flight. I will think twice to travel by KLM. The check-in staff at counter was absolutely arrogant. Staff ar boarding gate was nice."
Cons: "There was no wifi on flight"
Pros: "The crew was great but the seat wasn't as comfortable and didn't have much leg room."
Pros: "Overall KLM experience is good"
Cons: "Food quality was mediocre for a business class flight."
Pros: "Comfortable seat, friendly crew. Crew were conscious of recycling which I like a lot as there is so much waste on flight. Anything we can do to reduce waste is very welcome."
Cons: "Food wasn't very appetizing, pasta didn't have much flavor and I don't eat red meat so the other choice wasn't an option for me."
Pros: "Crew were friendly and helpful. Moved me up front in the plane so I could make my connection."
Cons: "Not having to walk outside in Edinbur4gh to board the flight."
Pros: "Crew was amazing, seats were comfortable with enough leg space even without choosing extra space seats. It was my childhood dream come true to fly with KLM. It was really an exciting trip for me, just that it was short."
Cons: "Well, for me everything was on point. Those who have never travelled with KLM, I would encourage them to do so and I'm sure they will not regret."
Pros: "yes"
Cons: "not really"
Pros: "Lovely crew, very helpful"
Cons: "N/A"
Cons: "Larger meals."
Cons: "The flight was cancelled and had to be rerouted on United Airlines."
Pros: "Service was great as usual. Food was very good and entertainment options were great so you won't have to be bored throughout the trip."
Cons: "I ordered Wheel chair for my parents but one of them didn't get it at all. When my parents were checking in for flight they asked the representative about meal selection and she didn't answer their questions properly and because of that my mom didn't get proper Hindu Vegetarian food on flight instead she got Egg omelet which she couldn't eat. She has to eat just fruits. My mother is a diabetic patient and she needs a food every after some time. I never had such a bad experience before with any other airlines."
Pros: "The crew was really friendly."
Cons: "There was a Force Majeur delay in Helsinki due to wings freezing that caused 20 minute delay to Amsterdam and made the interchange stressful."
Pros: "Light snack and complementary wine"
Pros: "Efficient boarding system, clearly signposted. Professional staff"
Cons: "Nothing special"
Pros: "Shirt flight but well catered, boarding was efficient and quick."
Cons: "Not lots of legroom but adequate for an hour long hop. It was cold on board and also had to board via steps from outside"
Pros: "Great service"
Pros: "Excellent service. A meal , drink and a coffee included which we were not expecting."
Pros: "Time and Good clean place.. in This case airpöane.."
Cons: "It was not entreteiment st all"
Pros: "Great on board service from a very professional crew."
Cons: "Can't think of a thing."
Pros: "The aircraft felt clean and quite spacious (decent legroom). Cabin crew was friendly and everything went as expected. Bonus points for the Beemster cheese sandwich (I was totally disappointed when they served the food, but more than pleasantly surprised by the quality of the cheese - I even bought some afterwards, from the Albert Heijn just outside the security area)."
Cons: "Very odd queue separation at boarding. Passengers were divided in 5 lanes, depending on their seating area withing the plane (for a more efficient boarding, I presume) but, by the time we all got to the actual aircraft, we formed another queue in the boarding bridge so it didn't feel like any time was saved or anything."
Pros: "I got some rest"
Cons: "unable to charge my phone or watch movies"
Pros: "Pleasant flight"
Pros: "The flight crew was nice. Plane departed/arrived on time."
Cons: "I paid €60 extra to sit in the emergency door seat to get more leg room but once.i was in the plane learned for more leg room I accepted a smaller seat next to a bathroom and no entertainment. I could not store my belongings near me. No power outlet to charge my devices for my own entertainment on a 7 hour flight. Dealing with constant traffic for the bathroom. I sat in the middle seat between two hours other men. It was a constant struggle arm space. After 7hours in the air I could not wait to get off the plane. If I didn't actually pay an extra €60 for the seat I may not feel bad but I feel like I might have been better off without paying for the "upgrade""
Pros: "The crew came to get me from the arrival gate to get to the departure gate since our plane was delayed. It helped to know that the airline was checking to make sure we made the flight."
Cons: "I did not get my luggage in Nairobi. The delayed flight that was the most likely reason it did not get to the connecting flight to Nairobi."
Pros: "Flight was lovely, crew were friendly and very helpful and food was delicious!! We travelled with assistance for mum and it was excellent and we were kept updated all through the flight."
Pros: "Clean airplane, friendly crew, no rush, nice snacks for a short one hour flight. Just generally a positive experience."
Pros: "Everything"
Cons: "Nothing"
Pros: "Excellent experience with the cabin crew."
Cons: "Seats on the 777 were too narrow. This 777 had a 3-4-3 seating arraignment, it would have been better with a 3-3-3, similar to a 787 configuration. With the current layout, even with an aisle seat, I was sitting in the aisle. And I am not a large person! The flight was full, so use the 787 and two daily non-stops. For a twelve hour flight, the food was only Okay, could have been better and with a better selection. Meal timing was poor."
Pros: "The flight attendants could not do enough for you."
Cons: "Business class was pretty empty but again I was not allowed to change my seat selection online. Pathetic check-in."
Pros: "quick and relaxed"
Pros: "From downloading the KLM app to the final touchdown of my final flight, everything was an ease, checking in, the option to change my seat, the service received was great."
Cons: "The ability to state a seat or meal preference within the app would be good but otherwise all was good."
Pros: "Equally friendly crew and experience. It was complimented by the time we got to spend in the fantastic KLM lounge while we waited for the flight."
Cons: "Nothing!"
Pros: "I really like the spaciousness, the plug ins and general service"
Cons: "I have a dairy allergy but had no option to prepurchase a dairy free meal. It made for a very unenjoyable flight as I couldn't eat anything they had. What was worse was after I told them of my situation they said they understood and had a meal that would do but there was cheese, yogurt, milk chocolate, etc."
Pros: "No chargers or tv on planes"
Cons: "At Amsterdam we were told that our checkin luggage wouldn't be at Sydney!! Some low fat meals were terrible!"
Pros: "Crew was friendly, and the food was better than the usual KLM fare."
Cons: "The "new" seats were hard and uncomfortable. Avoid any kinds of seats near the bathroom in a configuration with 3 abreast next to the windows. The "aisle" seat is essentially a "waiting area" for the rest room."
Pros: "I have no complaints about the air crew. They where pleasant and attentive. Plenty of free entertainment. The food was good."
Cons: "my only complaint is the USB ports didn't work on any of the chairs that me and my family where assigned to."
Pros: "Friendliest economy class service I've ever encountered."
Pros: "Premium class is good value on the A380 but not quite to par on the older 777s"
Pros: "The crew was very attentive and willing to assist with everything."
Pros: "Everything ran on time."
Pros: "Nothing!"
Cons: "Boarding was chaotic. The flight attendants never even asked us if we wanted anything to drink- never! Not even water. They were just too busy serving those who were buying food and drinks on board. For a 4-hour flight?!!! Simply unacceptable."
Cons: "Seats and entertainment"
Pros: "Nothing"
Cons: "Really old plane with uncomfortable seats and really bad in flight options. The air conditioning was also broken so the entire flight felt hot and muggy, this is on a 12 hour flight!!"
Cons: "Food"
Pros: "Smooth flight without event. On time landing. Efficient deplaning."
Cons: "Newer plane. Seats , entertainment, cabin crew."
Cons: "The temperature in the cabin was unbearably hot"
Pros: "Flight was on time."
Cons: "Not applicable."
Cons: "Only one round of drinks served?"
Cons: "The people handling the boarding were rude and inefficient. Not a way to staty an 11 hour flight."
Cons: "Baggage delayed on arrival"
Pros: "Polite crew"
Cons: "The food, inflight entertainment. Our flight was delayed by over an hour."
Pros: "Original timing"
Cons: "Boarding was a chaotic affair. Landed late but no mention of apology. Disappointed."
Pros: "Efficient boarding, friendly staff"
Cons: "Very poor movie choice and poor quality screen"
Pros: "We pushed back from the gate about 24 minutes late and arrived at our destination about 38 minutes late. The four-course dinner (Chicken Tikka Masala or Penne Pasta) was good for airline food. The crew was friendly and professional."
Cons: "No USB power ports by the seats."
Pros: "Was a new aircraft, very clean. M&S food is good (though extra of course)"
Cons: "The new seats are now no different to a no-fills airline, seriously BA, no seat recline option?! 3 times price of Easyjet yet no difference in comfort. No Map display of progress. Shall we call you Beasy jet now then?"
Cons: "The flight information did not show the gate for the flight. We had to ask an employee which gate was being used. Unfortunately, it was a gate that required a transit ride. As a result, many passengers were late in fact, after pushback, the pilot returned to the gate to pick up one very late passenger. Also, the BA gate attendant was very rude. Her imperious attitude was a poor reflection on her employer."
Pros: "Nothing"
Cons: "Not only do you now have to buy food and drink, by the back of the plane they've always run out (our flight was not even particularly full). Flight was delayed an hour - I've taken 4 BA flights in the last 5 days and every one has been delayed by at least one hour. No longer worth the price."
Pros: "British air crews are great"
Cons: "from rome to myc through London. ok fine. but arriving in London gatwick and departing London heathrow? wtf?!? it cost me over $100 to make my "connection". I guess you could say it's my fault for not seeing that but never in my life has anyone sold me a flight with a "connection" that requires changing airports. idk if that's a kayak or BA error but it's completely unexceptable."
Pros: "Entertainment was adequate."
Cons: "The plane was freezing for 11 hours. Flight attendant said it would be adjusted but it never was. We were against a wall and seats did not recline. Very little room."
Pros: "I think people could entertain themselves but to me it is deplorable to not offer at least complementary water. Complementary coffee would be a nice touch too but at least water."
Pros: "It was efficient and on time"
Cons: "British air is not what ir used to be. It is no longer high caliber flying. The attendant were not impeccable a it once were. The plane was not grand as o expected. Just average like any other airline"
Pros: "Great service, good / plentiful food, lots of entertainment options."
Cons: "No outlet / USB to plug in my phone or computer."
Pros: "The Crew were great"
Cons: "Boarding could have been more efficient"
Pros: "Punctuality Happy demeanor of cabin crew Meal and Wine Service to standard class passengers Safety Video!! :-)"
Cons: "the actual meal was not very good. I would prefer an option of dried fruit and nuts and a big water"
Pros: "Nothing to special comparing with other first class"
Cons: "Boarding process was very late, they made us wait in the cold for 10 min before letting us in the plane. The staff was professional but not too friendly and the place is old. When I purchased the ticket it said it was a airbus A380"
Pros: "Staff are friendly, accomodating for an unaccompanied child with me, upgraded me and helped to support the extra baggage needs"
Cons: "Old, dirty planes with bad enterainment systems and mediocre food and drink offerings. With the price of a ticket more than Emirates, KLM and other airlines, always really suprised the overall crappy hardware, infrastructure on planes etc. When can we get a decent plane to fly the long haul flights. And an actual entertainment system like to competitors?"
Pros: "Nothing"
Cons: "Seats didn't recline, no entertainment, no beverage or food service. Delayed leaving and landing and the ground crew couldn't find a working jet bridge further delaying the disembarkment. I almost missed my connection despite a 90 minite layover."
Pros: "Not much"
Cons: "There was an abusive passenger sitting behind me that kicked my chair the entire flight. They were angry that they didn't have more space and that I wanted to have my seat back. I offered to put it up during meal times to make sure they had enough space but that wasn't good enough. The crew knew what was happening and tried to get the other passenger to stop but the passenger persisted. The crew refused to upgrade me even though I had paid for an aisle seat and there were no other aisle seats available for me to move to. I find this service unacceptable. I probably won't be willing to fly BA again as they obviously care more about money than ensuring their customers are comfortable."
Cons: "No wifi on a +11hr flight TV Screen looks horrible. Too old. Didn't even watch any movie on it. got downgraded from First Class to Business Class because the airline oversold first classs. Shouldn't happen."
Cons: "It took forever for them to serve drinks and we are at the back of the plane I asked for a water and it took forever to get it and she was rude"
Pros: "Flt attendants. Esp the english guy."
Cons: "Once again just some measly pretzels."
Pros: "The services in general."
Cons: "Not of anything that I saw."
Pros: "Pleasant helpful staff, comfortable, clean seat, good food."
Cons: "Having to pay TWICE for extra item of luggage!! Some delay with boarding"
Pros: "Flight nice, crew pleasant."
Cons: "Now have to pay for water and soda! How low can British Air go. Didn't think they were trying to become Ryan Air!"
Cons: "Ruse at check in"
Pros: "What a different experience in relation to last week!"
Pros: "Movies and tv."
Cons: "The food was poor. The staff so so."
Pros: "Wonderful customer service and hot meal was a lovely treat!!"
Cons: "No direct communication. Really bad"
Pros: "Great crew and food"
Cons: "Seat pitch at 29" in club europe. Had to sit diagonally for 3.5 hours. New slimline seats"
Pros: "Crew were friendly"
Cons: "Noise level when people were trying to sleep; seats not too comfortable"
Pros: "Extra leg room in premium economy"
Cons: "Service poor relative to global peers, food mediocre, entertainment system totally outdated"
Pros: "nothing"
Cons: "Was not able to check in through to Cape Town, only JNB. When arrived in JNB, British Airways flight was not clearly identifiable from ticket (no flight number). Then the flight was delayed, and plane was old! Horrible experience"
Pros: "Nothing"
Cons: "The whole trip."
Pros: "Don't usually have a chance to fly BA in the USA. The flight crew were professional, courteous, and very friendly. They ALL looked so polished and well groomed. Some USA carriers should take a look. It makes a difference. Even their donning hats and putting on suit jackets on landing made an impression on me. Thanks British Airways."
Cons: "Nothing Wonderful flight"
Pros: "That BAA have WiFi on the plan and the flight back did not even have USB charger . In new York at at the BAA terminal they only have 30 min worth of wifi"
Cons: "The service . In general it can be better"
Pros: "Food was excellent for an airline, free wine doesn't hurt. Crew was polite."
Cons: "Very cramped seating, seats and blankets looked dated (read: kind of gross)."
Read more about Delta
Safety measures for airlines flying from Kentucky to Cape Town
Airlines flying from Kentucky to Cape Town have enacted additional safety measures and adjusted policies to better accommodate travellers. Policies vary by airline.
Heightened sanitation
Daily cleaning, installation of cabin HEPA filters on flights from Kentucky to Cape Town
Mandatory masks
Masks required on board, masks provided on flights from Kentucky to Cape Town
Social distancing seating
Middle seats unavailable to book on flights from Kentucky to Cape Town
Pre-flight testing
Testing for antibodies, testing for symptoms for flights from Kentucky to Cape Town
Book cheap flights from Kentucky to Cape Town
Recent return flight deals
Search by stops
Search by airline
Search by price