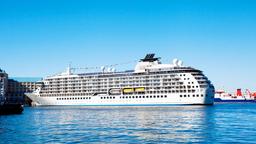 Find cheap flights from Ohio to Cape Town
Search hundreds of travel sites at once for deals on flights to Cape Town
FAQs for booking flights from Ohio to Cape Town
How does KAYAK find such low prices on flights from Ohio to Cape Town?
How does KAYAK's flight Price Forecast tool help me choose the right time to buy my flight ticket from Ohio to Cape Town?
What is the Hacker Fare option on flights from Ohio to Cape Town?
What is KAYAK's "flexible dates" feature and why should I care when looking for a flight from Ohio to Cape Town?
Top airlines flying Ohio to Cape Town Intl
Scores according to KAYAK customer reviews
7,9
Delta
Overall score based on 29 227 reviews
Pros: "Seat size"
Cons: "Everything was just fine"
Pros: "Middle seat was empty"
Cons: "Original flight changed- had me arriving after second flight took off. Delta didn't fix it. Spent 5 hours changing it. Rebooked flight was delayed- they rebooked to the next day at the last minute then, got me out same night but 3 Hours from my original airport."
Pros: "How friendly the staff was to my esa & myself."
Cons: "It wasn't made clear when special services could board."
Cons: "Front right lav door hard to latch, headphones worked on one side only, gap in middle of lie-flat bed."
Pros: "Flight was smooth and short"
Cons: "The entertainment system kept resetting over and over throughout the flight. And drinks were served late in a not so comfortable temperature cabin. But everything else was ok"
Pros: "Comfortable Seats. Good cabin service."
Cons: "A no problem flight"
Pros: "Quick flight"
Cons: "Organization of entry gates. Sat in the plane for about 30 min after landing."
Pros: "non stop flight"
Cons: "Crowded, small plane. No air after people had boarded while fuel was being replenished (dangerous?), sitting at gate for 20minutes. This, after a 2 hour delay. Then a rough landing in Minneapolis- plane brakes sharply and suddenly, shuddered to a taxi rate of speed. simple snacks, not very good."
Pros: "On time"
Cons: "Flight was a little late."
Pros: "After a late, crowded boarding process, somehow the flight crew got us off the ground on time!"
Cons: "Having more than 2 harried airline agents at the gate to handle the sold out flight filled with families with babies!"
Pros: "The crew was amazing"
Cons: "Don't change my chosen seat that I paid for as I am entering the plane without my knowledge and acceptance"
Pros: "The flight crew was as positive as possible."
Cons: "It was very late"
Pros: "Seat was comfortable but not much room"
Cons: "Couldn't understand a word the flight attendants said on the intercom system"
Pros: "This is a super aircraft with many amenities. The flight was smooth for the most part. Loved the movie and the classical music. The crew seemed to work well with each other and was very friendly."
Cons: "It would be nice to have an enforced carry on rule as people bring multiple large bags on and tie up the storage space."
Pros: "On flight entertainment was very good. Flight was smooth and ran ahead of schedule."
Cons: "They were out of vegetarian meal options. Really poor for a six hour flight. Also, the family behind us was atrocious, but that's not Delta's fault."
Pros: "On time boarding. Good entertainment options, friendly staff"
Pros: "Myself and my wife were rebooked and arrived home the same day. Albeit 7 hours late."
Cons: "Flight left gate on time, yet departed 1 hr late because deicing took almost 1 hour. There was only one truck working."
Pros: "Delta never ceases to amaze me. The flight was perfect!"
Cons: "There's nothing I can think of."
Pros: "Smooth flight"
Cons: "Nothing"
Pros: "Great view of the mountains, EVERYTHING was one time and EARLY!! Staff was great and we had a smooth ride. wish all flights were this good. Even touchdown was amazing, like landing on glass. Compliments to the captain."
Cons: "I didn't like having to pay for bags and headphones."
Pros: "Flight attendants were excellent!"
Pros: "good price but older plans"
Cons: "please do not use plastic forks and spoons"
Pros: "As poltronas estavam OK."
Cons: "No voo MEX-GRU o Sistema de Entretenimento nao funcionou por quase 3hs. A refeicao foi muito fraca, tamto no jantar quanto no café da manhã. Onde ja se viu comer feijão preto com onelete no cafe da manhã??? Deveriam pensar no tipo de passageiro q estao atendendo."
Pros: "Generally everything went smoothly on this leg of my trip."
Pros: "Easy to board."
Cons: "Delayed due to weather."
Cons: "it stink inside the plane, the seats in front of us were dirty and smelled bad!"
Pros: "The flights were smooth, it was an easy process"
Pros: "Courteous crew and smooth flight"
Cons: "Nothing"
Pros: "Allowed Pre boarding of infant (which American no longer does), complimentary food, entertainment on domestic flight, and friendly staff. Delta is upping the game!"
Cons: "Great"
Pros: "the upgraded seats with the new headrests were great. the pilots & crew did a great job despite the more-than-average turbulence."
Cons: "lack of any entertainment options whatsoever (not necessary but always a nice-to-have). More importantly, the fact that I checked-in with seat 14 and ended-up, seemingly randomly, in seat 28 (the back of the plane) when I had SPECIFICALLY selected a seat in the FRONT section of the plane. That was particularly annoying, especially since the optics of the situation were such that I used miles to purchase the flight and got "screwed-over" with respect to my seat selection as if my ticket held less weight than other passengers..."
Cons: "Guests with no overhead luggage should be able to exit first."
Pros: "It's a nice, comfortable flight with plenty of entertainment options."
Cons: "The coffee on board is lousy, but I'm not sure that is much of a surprise."
Pros: "The crew was great and nice. Very professional and clearly made safety number one."
Cons: "We had an issue with the rudder that led to an aborted take off. Then when we finally got to RDU the ground crew was not available to marshal the plane in."
Pros: "Columbus airport is very nice. Security was quick. Boarding the plane was smooth and no problems. Staff was very nice too!"
Cons: "Nothing."
Pros: "Nothing in particular was that great. Just very low average"
Cons: "Old smelly plane. Bad entertainment options."
Pros: "Efficient and on time."
Cons: "I booked tickets well in advance but wasnt allowed to select seats at time of booking nor at 24 hour check in. This adds undue stress having to wait for an assignement at the gate."
Pros: "30 min. early!"
Cons: "Only pretzels"
Pros: "First flight I have ever flown that offered free beverages of all kinds. Food wasn't too bad. Entertainment choices were outstanding. Pilot was like a tour guide."
Cons: "Cramped space for 14 hours. Some crew were somewhat grumpy and seemed rushed, even though we had plenty of time."
Pros: "Held the plane for a late connection . Trackble luggage"
Cons: "No screens. No food. A320 mechanical issues on both planes."
Cons: "Cramped"
Pros: "Quick, clean"
Cons: "I was in the back seat"
Pros: "Very friendly flight crew."
Cons: "LaGuardia is always delayed...this time was only about 15 minutes."
Pros: "service. Thank you."
Cons: "comfort seats were uncomfortable"
Pros: "Delta Club"
Pros: "It was a really good experience. The crew was kind, friendly and happy. The entertainment was amazing. It was my first time in Delta but no the last one."
Pros: "Yes"
Pros: "The crew was very attentive and willing to assist with everything."
Cons: "Some form of entertainment"
Pros: "Food"
Cons: "Organization"
Pros: "Nothing"
Cons: "Really old plane with uncomfortable seats and really bad in flight options. The air conditioning was also broken so the entire flight felt hot and muggy, this is on a 12 hour flight!!"
Pros: "Smooth flight without event. On time landing. Efficient deplaning."
Cons: "Newer plane. Seats , entertainment, cabin crew."
Cons: "The temperature in the cabin was unbearably hot"
Pros: "Flight was on time."
Cons: "Not applicable."
Pros: "Crew were helpful. Food was OK. I had Hindu meal and it was hot and tasty but salty."
Cons: "Seats could have been more comfortable. I am not a tall person so seat spacing was not an issue, but for any one more than 5'8'' tall, seat spacing may be uncomfortable."
Cons: "Only one round of drinks served?"
Cons: "Baggage delayed on arrival"
Pros: "Polite crew"
Cons: "The food, inflight entertainment. Our flight was delayed by over an hour."
Pros: "Efficient boarding, friendly staff"
Cons: "Very poor movie choice and poor quality screen"
Pros: "We pushed back from the gate about 24 minutes late and arrived at our destination about 38 minutes late. The four-course dinner (Chicken Tikka Masala or Penne Pasta) was good for airline food. The crew was friendly and professional."
Cons: "No USB power ports by the seats."
Cons: "Long wait at the gate upon arrival at Heathrow."
Pros: "No surprises. The flight was eventless, no drama. I had an Isle seat."
Cons: "Had to pay $100 for the isle seat. The earbuds didn't work well. We took off early on Tuesday, and landed the next morning at 11am. My how time flies. Somehow I lost a whole day -- what happened? (winking imoji here)"
Cons: "The Boeing 747-400 is absolutely the WORST designed aircraft ever — Business Class cubicles are cramped with no spaces for placing items, etc. And, this was after the very worst boarding procedures!"
Pros: "The crew and service was good."
Cons: "Slow boarding, not enough leg room for such s long flight. I would expect better from an international flight. Middle seats are miserable."
Pros: "My first domestic flight with BA for years yet the service imo has got even slicker and better. From check-in to boarding to disembarking and all ahead of schedule, I doubt if I would fly domestically with anyone else."
Pros: "Pilot kept us informed of delay status - gross delay b/c of French air traffic strike."
Cons: "Ran out of food, slowest beverage serve ever experienced. NO staff greeting passengers who were very late and missing connections (about 3/4 of passengers) insane and grossly inefficient boarding system was mass chaos - boarded passenger in buses by priority leaving some buses 90% empty with large crowds waiting to board."
Pros: "Easy boarding, friendly crew."
Cons: "Food and Entertainment"
Pros: "The Crew were great"
Cons: "Boarding could have been more efficient"
Pros: "Staff and Crew amazing and very friendly on this trip"
Cons: "Nothing negative to report best flight for some time"
Pros: "Fast security and passport control at both ends, Home in 30 mins after landing"
Pros: "Amazing service in club Europe"
Cons: "Nothing to say"
Pros: "Nothing to special comparing with other first class"
Cons: "Boarding process was very late, they made us wait in the cold for 10 min before letting us in the plane. The staff was professional but not too friendly and the place is old. When I purchased the ticket it said it was a airbus A380"
Pros: "Staff are friendly, accomodating for an unaccompanied child with me, upgraded me and helped to support the extra baggage needs"
Cons: "Old, dirty planes with bad enterainment systems and mediocre food and drink offerings. With the price of a ticket more than Emirates, KLM and other airlines, always really suprised the overall crappy hardware, infrastructure on planes etc. When can we get a decent plane to fly the long haul flights. And an actual entertainment system like to competitors?"
Pros: "Not much"
Cons: "There was an abusive passenger sitting behind me that kicked my chair the entire flight. They were angry that they didn't have more space and that I wanted to have my seat back. I offered to put it up during meal times to make sure they had enough space but that wasn't good enough. The crew knew what was happening and tried to get the other passenger to stop but the passenger persisted. The crew refused to upgrade me even though I had paid for an aisle seat and there were no other aisle seats available for me to move to. I find this service unacceptable. I probably won't be willing to fly BA again as they obviously care more about money than ensuring their customers are comfortable."
Pros: "Nothing to like"
Cons: "11 hours wait time!!!! No lounge entrance No food!"
Pros: "boarding and crew"
Cons: "no drinks within a 2 h flight"
Cons: "No wifi on a +11hr flight TV Screen looks horrible. Too old. Didn't even watch any movie on it. got downgraded from First Class to Business Class because the airline oversold first classs. Shouldn't happen."
Cons: "The credit/debit card machine didn't work on half the cards. It took about an hour for anyone to get food or a drink. The staff was more preoccupied with selling things than picking up the rubbish. It only takes a minute to walk down the aisle collecting cups and bottles. Some people never did have their items collected before the three hour flight ended."
Pros: "Crew were per usual all very professional."
Cons: "Older equipment without USB or outlets: deal breaker in this day and age."
Cons: "BTW, BA cancelled the flight from Chicago and changed it to AUS->DFW->LON->BOM. While returning, wheel chair assistant left my parents on the midway who can't walk much and don't understand English. This happened at DFW airport. Next time I will think twice to book with this airline."
Cons: "My flight out of Houston was cancelled because of a hurricane and a week later I'm still begging Web Jet for a refund. I'm supposed to wait another week for them to get back to me."
Pros: "Pleasant helpful staff, comfortable, clean seat, good food."
Cons: "Having to pay TWICE for extra item of luggage!! Some delay with boarding"
Pros: "What a different experience in relation to last week!"
Pros: "Wonderful customer service and hot meal was a lovely treat!!"
Cons: "No direct communication. Really bad"
Pros: "Left late but arrived on time"
Cons: "Had to pay for water (unless you wanted bathroom water) and juice or coffee."
Cons: "The check in process from Prague to London to Dallas was inefficient. Too few agents, minimal direction from the representative guiding the line. Also, there were no food/beverage option unless you paid for them! No coffee etc on a 650a flight unless it was purchased. Ridiculous"
Pros: "The service"
Cons: "Small sits for three people"
Cons: "They loaded us on the plane only to inform us that we'd be in que for an hour+... not acceptable. They should have delayed loading."
Pros: "Plane was not most modern. Average. Nothing stood out good or bad"
Pros: "Crew were friendly"
Cons: "Noise level when people were trying to sleep; seats not too comfortable"
Pros: "Extra leg room in premium economy"
Cons: "Service poor relative to global peers, food mediocre, entertainment system totally outdated"
Pros: "nothing"
Cons: "Was not able to check in through to Cape Town, only JNB. When arrived in JNB, British Airways flight was not clearly identifiable from ticket (no flight number). Then the flight was delayed, and plane was old! Horrible experience"
Pros: "Nothing"
Cons: "The whole trip."
Pros: "That BAA have WiFi on the plan and the flight back did not even have USB charger . In new York at at the BAA terminal they only have 30 min worth of wifi"
Cons: "The service . In general it can be better"
Cons: "The flight was 2.5 hours late."
Read more about Delta
Safety measures for airlines flying from Ohio to Cape Town
Airlines flying from Ohio to Cape Town have enacted additional safety measures and adjusted policies to better accommodate travellers. Policies vary by airline.
Heightened sanitation
Daily cleaning, installation of cabin HEPA filters on flights from Ohio to Cape Town
Mandatory masks
Masks required on board, masks provided on flights from Ohio to Cape Town
Social distancing seating
Middle seats unavailable to book on flights from Ohio to Cape Town
Pre-flight testing
Testing for antibodies, testing for symptoms for flights from Ohio to Cape Town
Book cheap flights from Ohio to Cape Town
Recent return flight deals
Search by stops
Search by airline
Search by price
Flights to Cape Town
Browse origins:
R15 670
R14 489
R14 173
R19 113