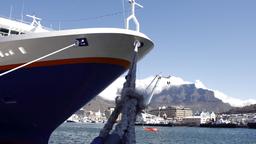 Find cheap flights from O'ahu to Cape Town
Search hundreds of travel sites at once for deals on flights to Cape Town
FAQs for booking flights from O'ahu to Cape Town
How does KAYAK find such low prices on flights from O'ahu to Cape Town?
How does KAYAK's flight Price Forecast tool help me choose the right time to buy my flight ticket from O'ahu to Cape Town?
What is the Hacker Fare option on flights from O'ahu to Cape Town?
What is KAYAK's "flexible dates" feature and why should I care when looking for a flight from O'ahu to Cape Town?
Top airlines flying O'ahu to Cape Town Intl
Scores according to KAYAK customer reviews
7,9
Delta
Overall score based on 29 227 reviews
Pros: "When I asked for a seat change the crew was very accommodating"
Cons: "With covid in Seattle I was placed next to a restroom. I did not see any bathroom sanitation occurring during the flight, and no sanitizer available anywhere."
Cons: "Space on airplanes"
Pros: "Wonderful hospitality, excellent service!! Clean, well thought meal service."
Cons: "Hoping that this will continue!!"
Pros: "Good crew, my seat did NOT recline."
Cons: "Plane was somewhat crowded."
Pros: "New plane with good features. I was very comfortable."
Pros: "I was surprised that we received two meals and constant drinks in economy. Delta definitely has better hospitality than American."
Cons: "The seats were really tight between the rows. The space between the seats on the same row were typical."
Pros: "The crew was extremely rude. They did not come to collect trash and so all passengers were left holding their coffee/ tea: beverages during bumpy landing."
Cons: "Attendants were rude. I didnt understand why. Also, I purchased a window seat but there was no window in my row. I spent the majority of the flight feeling ill."
Pros: "Crew really was cheerful and happy"
Cons: "Ran out of hot water on flight"
Pros: "Check in process & text updates were awesome!"
Cons: "My flight to PDX was quite bumpy so food and beverage service were impacted, which I totally understand. However, the fact that I was not served at all, does not sit well with me! They had to stop service with only a few rows left to go due to turbulence but rather it just being a delay in service, the flight attendants never came back to check on the customers they hadn't served even when the seat belt lights turned off. I really enjoy flying Delta but not this time!"
Pros: "i likes that drinks were free"
Cons: "i shouldn't have to pay for headphones"
Pros: "The crew was fine, flight was completely full and they were very prompt in their service. The power outlets didn't work. The lights were on, but when I plugged in they didn't charge."
Cons: "Very uncomfortable. Seats very close together for a flight that lasts over 5 hours."
Pros: "Boarded quickly and we made up plenty of time when we were only 15 mins late for take off."
Cons: "Baggage broke our baby stroller. Banged up, heavy deep scratches, and won't lock properly nor will it release the brake phone portly where one wheel won't unlock without much luck. Waiting to see how they correct this very expensive issue. And the vegan tapas option for food was not good at all. Ended up staying hungry for the duration of the flight. But my wife enjoyed her turkey sandwich."
Pros: "The crew are very nice on both flights and they were very courteous the seats.T"
Cons: "The seats were not that comfortable."
Pros: "The staff was friendly and apologetic."
Cons: "The flight was delayed an hour due to traffic on the runway. I missed my flight and won't get to my destination until the next day. I paid extra for a short flight, and I end up waiting 5 hours with no compensation. I was charged for the drink I ordered and not offered a food voucher or money back. This happens every time I fly with Delta and I will not be a returning customer."
Pros: "Boarding and luggage check in were great. The flight crew and the flight itself were uneventful which is perfect."
Cons: "Snacks are the bare minimum and the restrooms could have been attended to more often, paper was piling up in the trash."
Pros: "Great comfortable flight"
Pros: "Zones are more delineated."
Cons: "People were obviously cutting in line and edging up before their zones were called."
Cons: "That's the flight is clean"
Pros: "Everything was delightful on Delta's side. Very comfortable. Great service."
Cons: "Why do parents with infants choose to sit in First Class. Crying babies are not appreciated when I've paid a lot of money for a First Class experience. The parents in the sears behind me had a child who cried & cried. It was a real spoiler for me. I enjoyed eveeeythinf about the First Class experience except that."
Pros: "Crew was friendly"
Cons: "We were delayed an hour and a half"
Cons: "Seats diddn't recline - often ignored by flight crew."
Pros: "Everything was fine other then seating assignment"
Cons: "I was traveling with wife but was not able to seat with her. I was stuck in the middle of 2 of the worlds biggest plus sized people. Armrest was a constant struggle. Willing to pay more next time to avoid hassle."
Pros: "Movies"
Cons: "no bed"
Pros: "Great ground staff and flight crew, except they should as warn and apologize regarding the limited gate as access so far from the check-in."
Cons: "Signage is terrible. Delta sign out side is obscured as and too small. Construction is no excuse for the confusion. Delta is not readable on the overhead signs and airport is too dark at night. Everything is hard to find."
Pros: "1000s of movies and shows to watch. Plenty of overhead bin storage. Alcohol beverage service included. Crew was great."
Cons: "Baked chicken dinner was gross."
Pros: "I was able to sleep!"
Cons: "Could not get comfort upgrade"
Pros: "We had terrible turbulence for probably 4 of the nearly 5 hour flight. The turbulence were the Pitts, but the plane, amenities, staff and amenities were top nothcj! Highly recommende Delta."
Cons: "Bad turbulence"
Pros: "The boarding process was smooth, friendly staff."
Pros: "From friendly staff on the ground to check us in, to helpful flight attendants, Delta has once again convinced us it is one of the better airlines . Will fly delta again."
Pros: "The crew were super friendly and helpful."
Cons: "The entertainment system was completely down for the entire flight."
Cons: "The flight got delayed by 3 hours or more. I missed my flight from LA to FL"
Pros: "First flight"
Cons: "Too packed"
Pros: "Delta is the best airline to use because they care about you as a customer. They will do everything they can to make your flight as enjoyable as possible. I would not recommend any other airline to use but DELTA !!"
Cons: "Nothing to input. All was great."
Pros: "It was a smooth ride and overall very enjoyable flight as the entertainment was very enjoyable and a lot to choose from"
Cons: "It was a smooth ride and overall very enjoyable flight as the entertainment was very enjoyable and a lot to choose from"
Pros: "I liked everything."
Pros: "Staff as always was very attentive and courteous. The board process proceeded smoothly and we were able to depart a few minutes early."
Cons: "One attendant did display a slight level of un-professionalism after spilling a drink on my mom and not apologizing. I chalk it up to her embarrassment and she probably just forgot."
Pros: "Everything was great"
Cons: "Nothing everything was fine"
Pros: "Wide-bodied aircraft; free on-board entertainment with a good selection; complimentary snacks, helpful staff"
Cons: "Waiting 45 mins for baggage to arrive on the carousel at LAX, but probably due to the terminal move currently happening and not the airline's fault."
Pros: "Unlimited snacks and drinks..."
Cons: "The mediocre upgrade."
Pros: "Getting updates on the phone allowed me to stay put and work instead of running back and forth to the gate."
Cons: "Flight was supposed to get in at 10 pm and we did npt end up getting in until 2am"
Pros: "There was a blanket and pillow available on the seat and the arm rests (all of them) went up... I appreciated that when I had to move mid flight. The attendants were nice as always... they weren't stingy with the small free snack that is included with the flight. (Small bag of peanuts or pretzels) that I liked. Usually feel like it is an inconvenience to ask for more than one.... but they offered 2! I was very happy to hear that!!"
Cons: "The entertainment was a bonus! Made the flight go by faster."
Cons: "I've only experienced delayed flights with Delta ... and this was no exception. It wasn't weather-related, nor a late flight delivering a plane - just no ground crew to service the plane between flights."
Pros: "I had paid for the Sky level as we were a party of long legged people. Out of the 4 flights we had taken, the best flight was the one from Hi to Atl. The seats, and leg space, was roomy. The food was good. The crew was just okay. They weren't particularly nice but rather abrupt. There were two mates that seems a bit confused. However, the plane was worth it."
Pros: "entertainment system included lots of good choices and free. Crew attentive and friendly. Fairly comfortable seating. Boarding was quick (with Delta Amex card). Several snack choices instead of just the old standby of pretzels."
Cons: "Captain not at door to greet passengers as they left - usually a given."
Pros: "The pilot came through all of the aisles in first class to personally thank us for flying with them. He took time to chat with us and answer our questions, which made me feel more comfortable about the long flight. The stewards/stewardesses were very nice and had us laughing on their welcome messages. The lay-flat seats in first class were the best. Very comfortable, and easy to fall asleep in, without disruption from other passengers who insist on keeping their reading lights on while everyone is trying to sleep."
Pros: "1st class service was excellent."
Cons: "The food in 1st class does not compare to some competitor airlines. the leather seats do not breath and can sometimes get hot."
Cons: "To be fair the flight from Honolulu to Lihue was on Hawaiian Air, not Delta per se. The crew was rude, but in the terminal and on board. Didn't really rate food and entrainment because of the flight length."
Pros: "Crew was very friendly during the very short flight."
Cons: "Seats were very uncomfortable - not a lot of padding."
Pros: "In flight entertainment was good, half of the cabin crew were super friendly, others a bit bored."
Cons: "Brand new A350 but very cramped seats, it felt very claustrophic. Flew out on a 747 and had a lot of space - wonderful aircraft, flew back on A350 and it felt like flying Ryanair for 7 hours! I am only 5 feet 7 and my knees were close to the seat in front, I am not fat but the tray table was touching my stomach. I dread to think how anyone ate the food if they are 15 stone or more, I guess the table rest on the stomach and the food has to be held on.. The food wasn't good, I asked for a vegetarian meal but got bland vegan food - no cheese or dairy even though those are vegetarian. Next time I will not order a special meal and just get the standard vege meal and risk that they have one for me. Flight crew were OK, some of the instructions about electronic devices were garbled and unclear, especially about the use of laptops."
Pros: "The crew was very attentive and willing to assist with everything."
Cons: "Seats are cramped. Also I was sitting on the aisle seat and the food trolley hit my elbow so there isnt much space for it to go down the aisle"
Pros: "Yes"
Cons: "Nothing except the airport"
Pros: "Nothing"
Cons: "Really old plane with uncomfortable seats and really bad in flight options. The air conditioning was also broken so the entire flight felt hot and muggy, this is on a 12 hour flight!!"
Pros: "Smooth flight without event. On time landing. Efficient deplaning."
Cons: "Newer plane. Seats , entertainment, cabin crew."
Pros: "Seat super small, could not avoid touching other passengers, I am not obese."
Cons: "One toilet for 120 economy class passengers, no beverages served complimentary, even a glass of water cost you. Unbelievable cheap, crappy airline now, what a downfall for such a carrier."
Pros: "Na"
Cons: "Kayak.com overwrote the passenger name with an incorrect name. Neither Kayak.com or lastminute.com could correct this which resulted in me losing approx. £600 and taking the issue to the small claims court."
Cons: "The temperature in the cabin was unbearably hot"
Pros: "Flight was on time."
Cons: "Not applicable."
Cons: "Only one round of drinks served?"
Cons: "Baggage delayed on arrival"
Pros: "Polite crew"
Cons: "The food, inflight entertainment. Our flight was delayed by over an hour."
Pros: "Food"
Cons: "Ac"
Pros: "Efficient boarding, friendly staff"
Cons: "Very poor movie choice and poor quality screen"
Pros: "We pushed back from the gate about 24 minutes late and arrived at our destination about 38 minutes late. The four-course dinner (Chicken Tikka Masala or Penne Pasta) was good for airline food. The crew was friendly and professional."
Cons: "No USB power ports by the seats."
Pros: "No surprises. The flight was eventless, no drama. I had an Isle seat."
Cons: "Had to pay $100 for the isle seat. The earbuds didn't work well. We took off early on Tuesday, and landed the next morning at 11am. My how time flies. Somehow I lost a whole day -- what happened? (winking imoji here)"
Pros: "Crew was great. Accommodating and welcoming."
Cons: "Food quality could have been better. Snack was very poor before landing."
Pros: "Flight was short and uneventful. Plane was small and seats were comfortable. Only served pretzels but that was ok."
Cons: "Had to pay for the water."
Cons: "Flight was diverted for 4 hours due to thunderstorm in Toronto"
Cons: "The crew were spread thin and not particularly helpful. We were charged for drinks that are usually complimentary (water and ginger ale) and when the credit card slip needed to be signed, my partner's ginger ale was spilled. The attendants couldn't be bothered to give us more than two cocktail napkins to clean up an entire can-worth, and did not offer to replace the drink. I had to dig into my bag to try and find napkins because there was soda covering the tray as well as all over the seat and his lap. I've always had positive experiences on BA flights, but sorry to say this one was sub-par."
Pros: "The Crew were great"
Cons: "Boarding could have been more efficient"
Pros: "Nothing to special comparing with other first class"
Cons: "Boarding process was very late, they made us wait in the cold for 10 min before letting us in the plane. The staff was professional but not too friendly and the place is old. When I purchased the ticket it said it was a airbus A380"
Pros: "Staff are friendly, accomodating for an unaccompanied child with me, upgraded me and helped to support the extra baggage needs"
Cons: "Old, dirty planes with bad enterainment systems and mediocre food and drink offerings. With the price of a ticket more than Emirates, KLM and other airlines, always really suprised the overall crappy hardware, infrastructure on planes etc. When can we get a decent plane to fly the long haul flights. And an actual entertainment system like to competitors?"
Pros: "Not much"
Cons: "There was an abusive passenger sitting behind me that kicked my chair the entire flight. They were angry that they didn't have more space and that I wanted to have my seat back. I offered to put it up during meal times to make sure they had enough space but that wasn't good enough. The crew knew what was happening and tried to get the other passenger to stop but the passenger persisted. The crew refused to upgrade me even though I had paid for an aisle seat and there were no other aisle seats available for me to move to. I find this service unacceptable. I probably won't be willing to fly BA again as they obviously care more about money than ensuring their customers are comfortable."
Cons: "Late, no food or drink, confusion at checkin"
Pros: "Food was good."
Cons: "My wife had a tall guy on one side whose knees spilled over into her. She also had a tall guy in front of her who fully reclined his seat. She felt like she was in a coffin. She had to get up and walk around to get some air. The seats are too close on this 747 that no one should have to fly it. ."
Pros: "Crew"
Cons: "Food"
Cons: "No wifi on a +11hr flight TV Screen looks horrible. Too old. Didn't even watch any movie on it. got downgraded from First Class to Business Class because the airline oversold first classs. Shouldn't happen."
Pros: "flight on time"
Cons: "hard to check in to BA in Helsinki. signage could be better as this was a code share."
Pros: "Good crew communications. Polite service. Good food"
Cons: "Poor ventilation - too hot."
Pros: "The entertainment selections were awesome."
Cons: "The passenger in front of me reclined so far, he was basically on my lap. It made it difficult to see the screen and eat dinner, which was subpar. The person behind me kept poking me in the back. I couldn't figure out how or why. I could've used more arm rest as both people on either side of me took the arm rest. So basically I was surrounded on all sides by inconsiderate people, who were probably as cramped as I was."
Pros: "It was short, but delayed. Good security-very thorough although under-staffed"
Cons: "Uncomfortable seats, NO free beverage or snack. Flight attendants were ridiculously busy with running credit cards for passengers who bought food/etc that others could not even get to the toilets. NO entertainment at all. Felt like United but at least no one yelled at me ir hit me."
Pros: "We nisssed it due to British airways ineptitudeeverythubg"
Cons: "My flight out of Houston was cancelled because of a hurricane and a week later I'm still begging Web Jet for a refund. I'm supposed to wait another week for them to get back to me."
Pros: "Economy window seat on A380 has extra storage unit underneath window (similar to business class). This was really convenient. Still some room underneath seat in front but entertainment box would block large items. Quiet flight no unnecessary announcements from crew. Boarding was ok as I am a priority member."
Cons: "Food is not as good as some other economy flights I have taken. Entertainment (movies) were ok but not great."
Pros: "Comfortable cabin pleasant crew. On time."
Cons: "BA charges for everything even water."
Pros: "Pleasant helpful staff, comfortable, clean seat, good food."
Cons: "Having to pay TWICE for extra item of luggage!! Some delay with boarding"
Pros: "Crew. They were polite and attentive to passangers"
Cons: "Boarding process was confusing. On flight entretaiment very limited"
Cons: "They sent an email with security requirements regarding electronics saying they can only be carried in checked in luggage and at the airport refused to accept any electronics in carry on or checked in."
Pros: "Regardless of many flights, this was my first experience with BA on transatlantic flights. And I was pleasantly surprised. Very well mannered crew, politeness, help, all... Food was great as well. Overall great first impression and definitely will fly again with BA."
Cons: "In general, it was ok, can't complain."
Pros: "What a different experience in relation to last week!"
Pros: "Wonderful customer service and hot meal was a lovely treat!!"
Cons: "No direct communication. Really bad"
Pros: "Crew were friendly"
Cons: "Noise level when people were trying to sleep; seats not too comfortable"
Pros: "Extra leg room in premium economy"
Cons: "Service poor relative to global peers, food mediocre, entertainment system totally outdated"
Pros: "nothing"
Cons: "Was not able to check in through to Cape Town, only JNB. When arrived in JNB, British Airways flight was not clearly identifiable from ticket (no flight number). Then the flight was delayed, and plane was old! Horrible experience"
Pros: "Great crew and service"
Cons: "Uncomfortable seats. Not only no space to get comfortable but the seats themselves are not comfortable. We had better constructed seats on the hopper from Edinburgh to London. It is unconscionable that long flights are so uncomfortable!"
Pros: "Nothing"
Cons: "The whole trip."
Pros: "That BAA have WiFi on the plan and the flight back did not even have USB charger . In new York at at the BAA terminal they only have 30 min worth of wifi"
Cons: "The service . In general it can be better"
Read more about Delta
Safety measures for airlines flying from O'ahu to Cape Town
Airlines flying from O'ahu to Cape Town have enacted additional safety measures and adjusted policies to better accommodate travellers. Policies vary by airline.
Heightened sanitation
Daily cleaning, installation of cabin HEPA filters on flights from O'ahu to Cape Town
Mandatory masks
Masks required on board, masks provided on flights from O'ahu to Cape Town
Social distancing seating
Middle seats unavailable to book on flights from O'ahu to Cape Town
Pre-flight testing
Testing for antibodies, testing for symptoms for flights from O'ahu to Cape Town
Book cheap flights from O'ahu to Cape Town
Recent return flight deals
Search by stops
Search by airline
Search by price