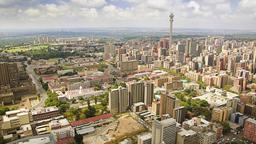 Find cheap flights from Indiana to Johannesburg
Search hundreds of travel sites at once for deals on flights to Johannesburg
FAQs for booking Indiana to Johannesburg flights
How does KAYAK find such low prices on flights from Indiana to Johannesburg?
How does KAYAK's flight Price Forecast tool help me choose the right time to buy my flight ticket from Indiana to Johannesburg?
What is the Hacker Fare option on flights from Indiana to Johannesburg?
What is KAYAK's "flexible dates" feature and why should I care when looking for a flight from Indiana to Johannesburg?
Top 5 airlines serving Indiana to Johannesburg OR Tambo
Scores according to KAYAK customer reviews
7,9
Delta
Overall score based on 29 844 reviews
Pros: "Staff was really friendly. Everything went well."
Cons: "All good"
Pros: "Amazing crew"
Cons: "I had booked a window seat, the when I went to board, it was changed to an isle seat. I find that I dislike the sole due to the rudeness of people in general and I kept getting hit with purses and such from passing passengers."
Pros: "Easy boarding. Good entertainment. Didn't bother me too much."
Cons: "Better good. More comfortable seats"
Pros: "Fast/ efficient"
Cons: "The little plane is always brutal. I'm not a small guy and sat next to an offensive lineman. It was tight for sure!"
Pros: "It was a smooth flight"
Cons: "More seat room"
Pros: "Comfort, efficiency and entertainment were great."
Cons: "Crew was a little sassy and sour. Maybe one gal was in a happy mood."
Pros: "Not a lot"
Cons: "Customer service"
Cons: "Too cold"
Pros: "Helpful crew. Arrived early."
Cons: "Plane was cold. Entertainment system didn't navigate very easily and choices seemed fairly limited on this (older?) plane."
Pros: "The flight was 90 minutes late"
Cons: "On time performance"
Pros: "Very helpful flight crew."
Cons: "A little unexpectedly bumpy."
Pros: "Nice comfort plus seat. Nice host staff"
Cons: "Timeliness"
Cons: "Nothing"
Pros: "Overall was a good experience"
Cons: "My wife's seatback entertainment kept glitching...that was frustrating and Seat wasn't very comfortable"
Pros: "Friendly crew."
Cons: "A bit bumpy"
Pros: "Having the whole center three seats to myself. The food and beverages were really good as well."
Cons: "Both flights were significantly late to depart. Also the WiFi on the transatlantic flight was out."
Cons: "It was too cold on the feet during the night. The blanket was not enough. The food lacked good vegetables. The asparagus was too tough. If you wanted to avoid sugar, you could not eat breakfast."
Pros: "very helpful and pleasant crew. Warm wet towels are a nice touch. I like the water bottle for each passenger at the beginning of the trip."
Cons: "Slight problem at first with entertainement at my seat that did not work ,but a crew member restarted it and it worked fine after that."
Pros: "It is good to be able to go straight to Paris without connecting."
Cons: "Boarding was a bit slow."
Pros: "Quick and smooth boarding. Crew was very pleasant and welcoming. Temperature was for the most part comfortable. Quick disembarkment"
Cons: "Very tight carry on space requiring gate check. Delay leaving aircraft. Seating at gate assigned. No options. This was a short flight and I was in an exit row, making this flight comfortable"
Pros: "direct flight from IND to CDG!"
Pros: "Quick"
Cons: "Delayed"
Pros: "The crew was awesome and helped out tremendously when anything was needed!"
Pros: "The pilot was extremely informative The stewardesses were helpful It was a delayed flight and they made it relax"
Cons: "Bad weather at LGA"
Pros: "In general the crew attitude toward passengers"
Cons: "Toilets have been modified that a person could barely do his needs"
Pros: "Upgrade to ComfortPlus. Movie."
Pros: "Seat was narrow from side to side; so short from front to back that only half my thigh was supported; hard; and pitched slightly forward from uneven wear. This was an exit row, so I had legroom at least. I'm 5'4" and trim. A taller, or broader person would not fit!"
Pros: "Smooth travel and good service."
Cons: "Bad boarding area in SLC."
Pros: "Crew that's it"
Cons: "The flight was 2 hours plus late and we couldn't get an accurate update as to when to pick up our son. We got text messages that were never updates, online your information was wrong and when we called agents had the wrong flight information. Terrible experience all around."
Cons: "The leg from Atlanta to Pointe de Pitre had no wifi or even old style entertainment. Bring a book!"
Pros: "Nothing"
Cons: "Before was better no now"
Pros: "Very comfortable seat and nice boarding and exit."
Cons: "Not clear at all on what was complimentary, etc. Had a very large man next to me, practically sharing my seat so getting any needed work done was out of the question unfortunately."
Cons: "Flight attendant from IND to Minneapolis must have had a rough evening or bad morning. Service in airplane is usually poor but this one was worse. Bumping most of the passenger when passing, handing drinks behind his back, not smiling."
Cons: "Aircraft seemed shabby despite refresh of Comfort Plus, food was really mediocre. Steer clear of the Asian Veg option."
Pros: "No wifi couldn't do any work"
Cons: "Was looking forward to completing some work but the wifi never came on."
Pros: "Ind-atl flight was absolutely amazing i couldn't find really anything wrong with the flight besides spacing for seats"
Cons: "Spacing with seats"
Pros: "Service was fast and the inflight entertainment is free. Lots of movies to chose from, which is nice for the long flight."
Cons: "It was the most cramped I have ever felt in a plane and also the longest flight. Horrible combination. Some of the crew were snippy."
Pros: "Loved that they had access to connecting info on board"
Pros: "The entertainment"
Cons: "We didn't get our seat assignment until we got to the gate. Attendant said it was because tickets bought too close to take off don't get to pick seats, but we bought our tickets about three weeks before. Also, my boyfriend and I sat in a full row while the row in front of us only had one person. It would've made more sense to put that person in one of our seats and us in that row to give four people more space instead of just one."
Cons: "They had a 40 seat plane that had about 15 people and they herded everyone in the rear of the cabin. All the extra comfort seats went empty. I asked and was told I had an economy ticket so there couldnt do anything."
Pros: "The costumer services."
Cons: "N\A"
Pros: "Crew was excellent"
Cons: "It was delayed"
Pros: "Nice entertainment offerings on the Indy to MSP flight"
Cons: "None."
Cons: "My original flight from IND to LGA was cancelled due to weather and I was rebooked for the next day. I was forced to spend a night in a hotel near the airport. Then my flight the next day kept being delayed, first 5 min, then 20, then 40, etc until 2.5 hrs. Since the delays kept increasing, I decided to rebook on another flight with a very tight connection in Detroit--the only other option. When my flight arrived, the other fight was already boarding and I ran to make it. Luckily I got to the gate in time, just before the door closed. The original flight ended up with a 3.5 hr delay!!! That is unacceptable."
Pros: "Frontline staff were nice."
Cons: "Our flight was canceled last minute. Instead of a direct flight to start vacation, we ended up with a five hour layover in Atlanta. And to top it all off, they tried to double charge us for a checked bag fee."
Pros: "Clean, modern plane, friendly crew, great service"
Cons: "I liked it all!"
Pros: "the pretzels and drinks. The flight attendant was very polite and attentive."
Cons: "The food was not as usual."
Cons: "Short and sweet"
Pros: "The seats, staff, entertainment, particularly liked that you served hot chocolate! The staff were very polite, friendly and helpful."
Cons: "Food -vegan menu was bad for n the outgoing flight, better on the incoming flight. No vegan food available on domestic fight. Sitting in the aisle seat meant often people pushing past your seat."
Cons: "Seat recline was broken- wouldn't hold position."
Pros: "Not much, seats are super uncomfortable"
Cons: "Better code sharing with KLM"
Cons: "No leg room at all, cant believe those seats met legal standard. The plane smelled, boarding was a nightmare because too many people had big bags. An announcement had been madd that vags would be collected, but obviously were not."
Cons: "First class bathroom could have been cleaner and wider - very narrow, hard to maneuver"
Pros: "Amazing crew and on time flight"
Cons: "None"
Pros: "Everything! The service was exceptional!"
Cons: "The craft is a bit old. Harsh landing."
Pros: "Food"
Cons: "Seat"
Pros: "On time, no hassle."
Cons: "Great experience"
Cons: "Air conditioning too cold. Wasn't offered an evening meal. My luggage went missing and I'm still waiting for it to be delivered."
Cons: "My entertainment device did not work the entire flight."
Pros: "We were a little delayed, so I read my book. Not for long though as I was really tired after my flight from Los Angeles. I fell asleep right after take-off and didn't wake until we landed. Best way to fly :-)"
Cons: "Very little legroom for a 6'1" guy. Would have liked a bit more space, but I guess I was too tired to let it bug me."
Cons: "Flight was delayed by at least an hour leaving Paris - a regular situation I experienced with AF."
Pros: "The staff were very helpful and professional."
Cons: "The food was awful and the option I wanted had run out. The entertainment was faulty and had to be reset several times. The comfort was below standard and needs to be improved."
Pros: "Crew was nice although one fellow was a little too "nervous" and looked bossy"
Cons: "Food was awful. Asked for vegan meal they got it half right, as vegan is not vegetarian. And the second meal or snack as they say was not vegetarian or vegan at all."
Cons: "Being in the middle of the 4 seats with guys on both sides. They tend to restrict the space by using the arm rests."
Pros: "Staff was so helpful and attentive to our needs.Providing service with a smile."
Cons: "I was treated like I am not supposed to ask for food and they had one choice of meal for me while they had 2 for the rest."
Pros: "The food, beverages and choices of movies, entertainment There was a medical emergency that caused the flight to land in Canada. This was handled very professionally - I hope the passenger ended up getting the care needed and is doing well."
Pros: "Flight attendants were very nice"
Cons: "Didn't have the meal I ordered Got in 30 min early but no gate for us. We waited over 80min on tarmac to deplane I paid extra for an exit seat but there was no indication when I did that there would be walls for armrests and that made it very uncomfortable for me"
Pros: "It was on time"
Cons: "Hard seats Boarding was 35 min delayed"
Cons: "Entertainment screen did not work; in neighboring seat it could not be switched off when we wanted to sleep; sourly employees everywhere (re-booking counter an exception); food close not being edible and cold; I forgot my watch on when going through security in the Air France terminal; when I started to say "sorry" I was yelled at by the screener who said that she will do the talking; she sent me back through the scanner twice without my watch, then once more with the carry-on and made sure that I went to the end of a very long line to wait for another screening rather than having me just go through the scanner without my watch. Needless to say, there was nothing else suspicious about me once the watch was removed. Eager to exercise her power, the security person did not seem to consider that she slowed down a long line of people waiting to be screened. I should add that I am 73 yrs old grey haired female who has traveled a lot both for pleasure and business during my entire life, often to some difficult places and that I do not argue with or provoke those in power in a situation like this. The yelling and the sending me repeatedly through the scanner, which did not beep once the watch was removed, was beyond anything I had experienced anywhere else. The sending me to the very end of the line seemed outright spiteful. (I did miss the plane connection.)"
Pros: "Everything was fine"
Pros: "The staff was very nice and friendly"
Cons: "One hour delay without any information on embarking and another hour in the plane before departure"
Cons: "Plane left more than 40 minutes late with no explanation or apology."
Pros: "Personnel"
Cons: "Nothing"
Cons: "Please see comments above about this flight."
Pros: "Priority boarding with kids"
Cons: "Nothing special just like easyJet ir Rayanair"
Cons: "Movies were dated. Crew spoke limited and broken English, not good enough for international flights."
Pros: "Offering a drink on such a short flight is appreciated albeit unusual these days. Crew was very professional and friendly."
Cons: "My seat was changed without my permission. Very unprofessional staff at Mumbai airport"
Pros: "The inflight service"
Cons: "The 3 hours delay"
Pros: "Nice food Right in time Police and customs formalities easy"
Cons: "Poor comfort in business class No entertainment at all"
Cons: "My baggage was broken"
Pros: "The check in process was much better in the CFG airport than SFO. Very organized."
Cons: "The food was mediocre on this flight. The seats also are surprisingly uncomfortable."
Pros: "We were on a 9 hour flight which is pretty exhausting on its own. However, Air France provided you with a pillow and blanket, as well as headphones, so that you can make the best of the long trip."
Cons: "The chairs, for whatever reason, after just not that comfortable. Too squishy and they make noise when you adjust your position. I fidget a lot on flights so I felt like I was making a lot of noise. Also the plane didn't have cold air, do you get toasty pretty quick."
Pros: "leg space in plane"
Cons: "Freezing"
Pros: "Traveled fron SFO to CDG on AF in business class on an A 380. Lounge in SFO was smallish and not many choices in the food bar. Boarding was smooth. my second ride on A 380 in business and this trip reminded me quickly why I did not care for the A 380 on my previous trip. It is a huge plane with a huge sized business class which makes the cost less worth it compared to a Boeing. The crew were extremely helpful and caring. The food was acceptable. The seats on the plane were not comfortable in the lying position. Took a cab to our hotel in Paris (1st Arr) for a flat 50 euros. No meters."
Cons: "Arriving in CDG and facing a slow immigration with the passengers of this huge plane. I didn't care for the baggage delivery system. We were waiting for an hour only to realize that the arrival port for our luggage was changed."
Pros: "Nothing..worst experience ever. Simply apologising for delayed doesn't help"
Cons: "Flight into and out of indiapolis was delayed by 2 hours. Missed my connection flight to LHR because of the delay. never had such a flying experience. Flight was operated by Delta. I won't be flying them again."
Pros: "Good entertainment selection, and staff all very friendly. Food was pretty mediocre - main course was nice but the breakfast especially left a lot to be desired."
Cons: "We tried to check our bags through Charles DeGaulle onto our connecting Air Canada flight and the agent refused to even discuss it. Pretty bad service."
Pros: "Good food. Although no Cappucino as in AF from Sanfransisco to Paris."
Cons: "No entertainment at al. Specifically, I could not lean my seat b/c of a mom with a baby behind me..."
Pros: "Pleasant staff."
Cons: "I sat next to an overweight lady and was incredibly uncomfortable my entire flight. There needs to be better regulation for overweight passengers to ensure that every passenger has enough room"
Pros: "Same as above, the crew was very friendly and the food was great."
Cons: "Seating was cramped and uncomfortable for a tall person."
Cons: "To many announcements on a overnight flight."
Cons: "Exiting passengers from the rear exposed the entire flight as people had to walk past those seated from the back to front. Great social distancing and we'll done British Airways"
Pros: "No and no."
Cons: "Very crowded in.club class. Way lower standard for business class as compared to the other airlines."
Pros: "Crew was friendly and everything was perfectly on time!"
Cons: "4 hs delay"
Pros: "The flight was on time and landed early"
Cons: "The bags could have come out earlier and the food could be better"
Cons: "I made a mistake in my daughter's surname while booking online, BA refused ro change it at check-in and forced me to buy a new ticket for her."
Pros: "Leg room fantastic"
Pros: "The crew were very attentive and there was a large variety of in-flight entertainment."
Cons: "I am not a heavy set guy but the seats were unreasonably close to each other, this meant that when you eat a meal your elbows push into your sides making it hard to bring food to your mouth."
Cons: "Direct flights to and from South Africa to USA not via Middle East"
Pros: "Problems started at check in and it went downhill from there"
Cons: "Customer service mostly"
Cons: "Very narrow seats"
Pros: "The crew, the food and the smooth journey."
Cons: "Seating is a big problem. I am only 192 cm tall and cannot really fit my legs into the space. Have them out in the corridor"
Pros: "That the flight was on time."
Cons: "not applicable."
Cons: "Seat was broken. Reclines without requesting. Tray also needs attention. Seat 15C"
Pros: "Quick boarding."
Cons: "Nothing. Pretty good for a short trip."
Pros: "The crew was so incredible, the safety video was funny, the food was DELICIOUS, the accommodations were above and beyond. Comfortable, great movies, relaxing. First international flight and now I'll always use British Air"
Cons: "Nothing. This has been the best flight experience I've ever had."
Cons: "Better business class seats"
Cons: "Delayed, twice!"
Pros: "New Years flight... very special. Great staff and grear entertainment on board"
Cons: "The flight data was not showing... could have been interesting especially on a New Years flight"
Pros: "This was a charter by BA. Airbus A320 with amazing legroom. Was slightly annoyed by them not having coffee ( to wake me up for the drive home) but I suppose I get why they weren't serving hot beverages."
Cons: "The beverages thing above."
Cons: "Don't like the business class seating configuration. The entertainment system played up and only worked in half the cabin. They tried to fix it without success"
Pros: "The A380 is roomy with large overhead bins. Its quiet and smooth. Flight was on time!!"
Cons: "It was impossible to select a seat in advance. I could not even get to seat selection at online checkin. It was very frustrating. When I went to BA in London and Los Angeles they said it was responsibility of AA and when I went to AA in London & Los Angeles they referred me back to BA. Why can I not choose seats like on other airlines????"
Pros: "BA in South Africa run a clean efficient airline. Planes are new crew well trained and food is good."
Cons: "Preseating totally random no matter your status. Booked state of my choice well in advance and was presented at the back of the plane on check-in"
Pros: "I liked that we landed 30 minutes in advance for both flights to and back, compared to the other parallel flight via SAA which was delayed 2 hours when we arrived back."
Cons: "I didn't like the cheese roll I asked for as the whole roll and cheese was literally stuck to the bottom and parts of the bottom of the roll were mushy. The staff were professional but lacked personality and seemed a little hollow."
Pros: "I liked the seats that I got. Staff were friendly and it was a comfortable flight overall."
Cons: "There wasn't enough drinks (water etc) coming around after meals."
Pros: "Food was tasty"
Cons: "Was delayed"
Cons: "My checked bag didn't make it from Barcelona to my destination (new orleans)."
Pros: "Quick and efficient boarding."
Cons: "The way that the crew (both in economy on right of plane) spoke to, and handled sensitive situations with several of the passengers in a loud and rather rude manner. This is not the British way that I have been accustomed to on previous BA flights, and is rather upsetting. The crew were very abrupt in general, and did not have that seasoned and polite demeanor which I expect from BA."
Pros: "BA moved me on to the Kulula flight without any fuss and gave me a meal voucher."
Cons: "I got to the airport to find that my 19:15 flight had been delayed to 22:15. I hadn't received any notification from BA and still do not know the reason for the delay. The only other option available was for BA to put us on the 20:20 Kulula flight to Lanseria and then shuttle us from Lanseria to OR Tambo. It really is not pleasant to get back home so late on a week night and not even be given any warning or any reason for the huge delay."
Pros: "Crew were excellent. Very friendly and helpful."
Cons: "Boxes under the seat in front took up legroom (but it did ensure good entertainment options). Could have offered some more drinks."
Pros: "The staff was great, friendly, helpful and professional."
Cons: "I thought the food lacked imagination, was skimpy and too hot. I burned my mouth several times. I really do not like having to pay for a booked seat. I have special needs at my age and so booking early is how I typically make sure I can access the bathrooms easily without climbing over sleeping passengers. I picked flight for the price, but in the end I should have stuck with Delta, KLM and Air France and got the extra miles as with seat bookings and only one bag allowance, what I ended up paying did not make it worth it. Oh well, live and learn. Seats were tight, anyone bigger than me would have really struggled."
Pros: "Friendly and helpful crew"
Cons: "My wife and I having to sit in separate seats when there were seats available next to each other. Being charged excess baggage when one suitcase was weigh under weight"
Cons: "Connecting flight experience - Had to wait in a line for around 5 hours just to speak with a customer service representative at the London airport because my previous flight was delayed and I had missed my connecting flight."
Pros: "All the normal stuff of flying domestic."
Cons: "The way that my brand new suitcase was damaged on the flight and BA just said that handles are excluded from bag damage. Thus, they can do what ever they want with your bag's handles, manhandle it and not take any responsibility. My suitcase was clearly damaged by the way it was handled since i booked it in till i received it again and they just said sorry...there is nothing we can do for you!!! Now that is is poor customer service."
Pros: "I have physical limitations and required assistance stowing overhead luggage and help getting out of seat. Crew were terrific. Wheelchair assistance also great. Travels on my own."
Pros: "Made up for time due to a big tail wind"
Cons: "Took off late and had to wait 45 minutes for luggage"
Pros: "Flight was on time,actually ahead of time."
Cons: "Aircon was not efficient. Very hot in the plane."
Pros: "The space on the A380 is nice, comfortable seats, and the crew was very considerate"
Cons: "No between meals drinks (like water, etc.) or snacks left out on this 11 hour flight. The seats are still a bit close together... for the comfort of a long legged man behind me, I was not really able to recline my chair at all."
Pros: "Aside from the typically narrow seats, the service included all the hallmarks of higher-tier service, such as hot towels, cloth napkins, a good meal, and so on. The crew was attentive, as well."
Pros: "Timely."
Cons: "The airplane was really old. The screens wouldn't start for a really long time. Very, very few options for movies and the screen and sound had terrible quality. Food was not really good."
Pros: "Staff was extremely friendly"
Cons: "Seats were too close and comfort was hard for the long flights. I wish premium economy was better explained to one world partners prior to booking so there would be access to better seats."
Pros: "More leg room."
Cons: "Strange hot sandwiches! Only small amounts of liquid at one time."
Cons: "$100 just to choose a seat ? $100 for a 2nd bag? A Kellogg's bar for breakfast? Shame on them."
Pros: "Strong tailwind brought us in 30mins ahead of schedule."
Cons: "Nothing. Was a smooth and friendly flight. Cabin crew were courteous and efficient."
Cons: "Took forever to serve cold drinks and food. Said we were going to have a short flight due to tail wind so they would not serve hot drinks. Mean while we landed at the expected time of arrival."
Cons: "Passengers were boarded even though a delay was expected due to weather in London. Would have appreciated waiting at terminal instead of on plane."
Pros: "Great food. Ground staff were very accommodating."
Cons: "Flight crew attitude. Cramped seating."
Pros: "Everything was good after we finally left."
Cons: "Due to mechanical issues, flight was canceled. Missed a day of our honeymoon as a result. Compensation offered as a result was unsatisfactory."
Cons: "Kayak/priceline re-booked my flight for my sister and I from SAA to BA, but failed to completely reissue us tickets. When we checked in for the flight, we had no ticket for the first leg of the flight, but we had tickets for the remaining flights. We immediately called to fix this problem, but due to slow customer service, we weren't issued tickets in time and the flight left without us. We missed all remaining connecting flights and were forced to buy New tickets. Now we have to work with kayak/priceline to get all my money back due to their error. We came back a day later than expected and missed going back to work."
"I want my money back; You did not deliver me to my destination because of the flight delay, and I will lose a lot as a result. If you don't pay me back, I'll go to court"
Cons: "@ last minute My flights changed from Ind-Dev-Spokane to Ind-SFC-Spokane. We were offered free WiFi on flight but it wasn't true."
Pros: "The plane wasn't very full."
Cons: "The flight attendants did not properly wear their masks nor did they enforce the proper use of masks."
Cons: "flight booking was changed from non-stop to connecting!"
Cons: "My flight was canceled twice and had to be rescheduled. United Airlines employees at the airport were not friendly and they were annoyed by having have to deal with rebooking."
Pros: "Nothing"
Cons: "If flights was on time I would not have to miss connecting flight in Dulles I had to stay for 22 hours in Indianapolis to be rerouted"
Pros: "The crew went out of their way to ensure the comfort of passengers."
Cons: "No complaints"
Pros: "In flight entertainment is provided through a screen in front of your seat. There are many different channels to browse."
Cons: "Going and coming back was delayed"
Pros: "overall great flights"
Cons: "food could've been a bit better."
Pros: "Good flight, nice staff."
Cons: "Food not the greatest and flight over-crowded."
Pros: "Nothing, worst experience I've ever had traveling. Up for nearly 2 days and with no help from the local airport staff."
Cons: "Everything, no customer service whatsoever"
Cons: "The booking process for a ticket is not very user friendly and confusing it was the first and last time to use your"Services" for me Can't change it anymore And it was not even a Lufthansa flight carried out by United Airlines Die"
Cons: "Didn't get bags transferred from United flight from Washington DC to the flight from Munchen to Athens. We made it to gate just in time. Bags did not. Maybe there is some way to increase layover time On this international flight. Thanks"
Pros: "The plane, crew and boarding was great, and the food and drinks were quite good. Legroom in standard economy class was passable for a 6'2" person."
Cons: "I booked through the United website as trip from US, have Silver status on United, and Lufthansa's policies of not allowing advance (1-2 mo before flight) seat selection (never on UA nor LH websites) are just horrible. Hard to get through on 800 number, and 1 day before trip answer was still to do it in Frankfurt. Economy plus was $1000 more/person, and even then no guarantee I could choose a seat far in advance. Then, at computer kiosk in Frankfurt, they had a wrong diagram of the plane,as we ended up on what turned out to be a no-recline row which I would never get. I'm 6'2", 230lbs, and wasn't able to sleep on that flight. Had I been able to reserve a seat behind a bulkhead or in exit row 2mos in advance, I would have been fine."
Pros: "Accurate information"
Cons: "Nothing"
Pros: "Crew was outstanding . Boarding was easy. Ahead of schedule arrival"
Cons: "Return to terminal required a bus and then off loading like cattle for sale. Came in through maintenance area. One hour from landing to baggage claim. Terrible!"
Cons: "The tickets we purchased should have taken us from Indianapolis to San Diego with a 2 hour-ish layover in San Francisco. Instead, we got changed to Indianapolis to San Diego with a 15 minute layover in Chicago. Our plane landed in Chicago 20 minutes early, but then we sat out on the runway for 45 minutes waiting for a gate despite being able to see 3 or 4 open gates from our window. We didn't get to deplane until after our connecting flight was already boarding and both my fiance and I had to use the restroom really bad. Needless to say we had to literally run to catch our connecting flight."
Pros: "The flight was short."
Cons: "Felt cramped and"
Pros: "Service was excellent and was on time"
Pros: "Everyone was pleasant and concerned about my comfort. Great people!"
Pros: "The crew was awesome. Very kind, polite and Professional. They made the flight smooth!"
Cons: "Need larger seating arrangements. I'm a little big and it's hard to sit alongside someone the same size or larger. Other than that comment, all was well."
Pros: "Short and sweet"
Pros: "Quick"
Pros: "The staff all the way through were awesome. Facilities were clean and as expected."
Cons: "Policies about ultra economy tickets sucked. I'm certain I was warned multiple times in the fine print about the hazards of buying a cheap ticket. The fact I was forced to spend money to check a bag and given undo stress about whether or not I'd get bumped because you're not allowed advanced check-in or guaranteed seats with basic economy ticket is not right. Seems the price should simply be the cost to guarantee a basic flight (two carry-on's, guaranteed seat assignment, advanced check-in) so folks can opt out and go for a cheaper ticket on another airline that offer a cheaper fare for the above mentioned guaranteed basic flight options. Felt like a bait and switch."
Pros: "Ability to move me on the flight swiftly."
Cons: "Layover was minimal backseat of short time from one flight to next terminal."
Pros: "easy boarding nice roomy uncrowded plane"
Pros: "Delayed because of weather maintenance and people"
Pros: "We left on time, and arrived early."
Cons: "No down side."
Cons: "All of it. Pretty much everything."
Pros: "Movies on personal device"
Cons: "Surrounded by noisy babies"
Pros: "Even though I was on connecting flights and weather sounded like it might interfere, that was not the case. Each flight went smoothly and easily. It was a fantastic travel day."
Pros: "Very short flight seating was normal for what I expect as a guy my size"
Cons: "I couldnt figure out their wifi to check on my connecting flight. I could get other stuff to work on it but couldnt find flight information"
Pros: "The flight was smooth. Boarding went past fast. Flight attendance was great."
Cons: "The seats were a little small."
Pros: "Thank you for a job well done!"
Pros: "4 hours late leaving bc they were waiting on a plane."
Cons: "I was not given an opportunity to select a seat online. Had to call back in to do do thst."
Cons: "The man beside me was severely overweight and sweating profusely!! His wet, sweaty leg was pressed up against me and he smelled awful!! Worse flight I have ever experienced!!!i I'll never fly United again!!"
Pros: "Everything ran super smooth from baggage check in to departure exactly on time. Even arrived 25 min early."
Cons: "Even upgrading to economy plus seating it was still u comfortable. Wifi if you chose to pay. Tiny little bag of pretzels."
Pros: "The Indianapolis airport"
Cons: "The plane is too small, I'm 6 foot 4 inches tall and there no leg room, my leg was raising the middle arm rest, I apologized to the guy next to me...he was cool about it. The plane does not absorb turbulence very well. That plane is to small for a flight that is a little over 2 hours"
Cons: "Flight was delayed to 4 hours now I'm rushing all over to get to my connecting flights"
Pros: "Flight was ontime and crew was very curtious and professional."
Cons: "One thing I would say that snacks was not good at all. Wasn't able to eat. Should change the snack item."
Pros: "Nothing terrible I've had better!"
Pros: "Clean flight, boarding went smoothly, everything on time."
Pros: "The crew is kind"
Cons: "UA flights always get delayed and this time I failed to catch my connecting flight to London. I was rescheduled to the flight in the morning of the second day. And when we were heading for London half way, the pilot said some sensors stopped working and we had to come back to Dulles. To be honest, I will never take UA flights anymore, it is just TERRIBLE!"
Pros: "On the way to Chicago I was pleased with the staff."
Cons: "I knew I had a layover in Chicago but what I didn't know was that I would have to sit on a plane for over an hour with no air conditioning. It was incredibly hot and because of this I missed my flight to LA which took off earlier than my ticket said."
Pros: "Loading was quick and easy with smiles and greetings from hostesses"
Cons: "No drink service on either flight, dumped on jetway and had to take bus to a gate and then navigate to our new gate. This made short layover time even shorter. I flew United down there and had drink service for that led of flight with them."
Cons: "Uncomfortable, and unsafe, seat - with the bottom sagging badly on the right side at the back. Narrowly avoided having to check my hand luggage through to Nice, France, which would have been the second time on a row! Why, oh, why can't they ENFORCE the carry-on rules that are supposed to limit the size and number, as they do in Europe?! If you're in group 5, forget carry-on."
Pros: "Courteous and friendly employees..helpful"
Cons: "Nothing"
Pros: "Very helpful and attentive from start to finish"
Cons: "Small seats I'm not obease but I am thick I was a lil cramped"
"The flight was comfortable and service was great. The wait on the Lome layover was longer than the airline promised but the crew landed us at Newark on schedule."
Cons: "Nothing really, everything was great! Flight was just extremely long!"
Pros: "This was our first time experience and we appreciated the dedication and the level of safety the crew administered, especially during this time of Covid 19. Thanks"
Cons: "Just keep up the good work."
Pros: "The crew whas perfect, the seats comforted and the food whas good."
Pros: "Crew was very friendly and professional"
Cons: "45 minutes late departure"
Pros: "seat not comfortable"
Cons: "more drinks along the way"
Pros: "I appreciated the amount of movies offered as well as its variety. I also liked how often they brought drinks and snacks. The airline crew was very helpful to passengers."
Pros: "Nothing"
Cons: "Everything starting from the check in to on board restrooms"
Pros: "Crew is friendly."
Cons: "The plane is old, tatty and dirty. There is no entertainment. The airport transfer is very very shoddy."
Pros: "Your crew were great."
Pros: "Very conformable and quiet."
Cons: "Nothing very nice flight."
Pros: "Very average experience."
Cons: "Very average experience."
Pros: "Same as above."
Cons: "Staff needs to be briefed on what an insulin pump is."
Pros: "Cheap. Good for connections in Africa."
Cons: "Boarding was slow. The food is the worst I've had on an international flight. Flight crew is often not responsive and brusque. The recline on my wife's seat was broken."
Pros: "Flight time changed without notice. Delays in Medinah caused us to miss our connecting flight to Johannesburg. Really poor communication. No agents would take calls in Jeddah. Really terrible service. Would avoid using this airline at all cost. Not the first time I've been delayed by them"
Cons: "Flight time changed without notice. Delays in Medinah caused us to miss our connecting flight to Johannesburg. Really poor communication. No agents would take calls in Jeddah. Really terrible service. Would avoid using this airline at all cost. Not the first time I've been delayed by them"
Pros: "Liked the peaceful plane ride and room"
Cons: "Not being told why we were delayed or why we were going to be late. They told us over loud speaker and was not loud enough."
Cons: "Cabin crew quite distracted. Between rows 19-23, orders were totally mixed up People given wrong food or drinks"
Pros: "Was on time"
Pros: "New plane fantastic cabin"
Cons: "There was a fight but nothibg to do with the flight crew just some passenger with mental issues"
Cons: "They didn't announce when boarding started/what zones were to go."
Cons: "The whole thing was a disaster. I lost my connection flight due to incompetence from the Ethiopian airlines representative"
Pros: "crew"
Cons: "we were seating 2 hours at the aircraft with no electricity an then they move us to another aircraft and totally we arrived Nairobi more than 3 hours delay"
Pros: "nothing"
Cons: "comfort of the seats. the made the flight early to 0730 am and still serving lunch at 0830 in the morning. All was bad"
Cons: "Price. Ease of early checkin"
Pros: "Comfort The crew is always so helpful."
Cons: "Food did not agree with me again."
Pros: "Everything Kosher food was excellent"
Cons: "Nothing"
Pros: "The crew where very pleasant, The service on the plane was good you had a choice of what meal you would like to have you also had a choice of any movie or entertainment that you would like to see or play there was more leg space and much more comfortable seating"
Cons: "I can't fault anything on this flight."
Pros: "The friendliness and willingness to assist passengers when they notice one facing a challenge"
Cons: "The chairs in economy do not give sufficient leg room especially for tall persons, this would present a challenge on long haul"
Cons: "My phone was stolen on airport premises"
Pros: "the air craft was very good and the comfort is good no complain..."
Cons: "i did'n't like some of the cabin crew the way they are ....and am very disappointed from kinshasa to my check in i did ask a lady about my bag, she told me i will get my bag to cape straight, and i did ask her two times about the bag, she keep saying the same thing i will get my bag to cape town, so until now i haven't find my bag yet, the number they gave me from the airport no body pic up the phone, so i don't know what i can i do to get my bag......if you can hep me in this mater please contact me on my email or on my cell number 0027 78 470 6195. thank you your best regards."
Pros: "Spacious seats"
Cons: "80's airplane. Old. Seats not that comfortable, a bit dirty."
Pros: "On time."
Cons: "Dirty bathrooms, mediocre entertainment."
Pros: "Great crew, decent food"
Pros: "Crew members were friendly, movie selection was good, food was nice as well"
Cons: "When checking in I asked if I'd need to collect my bags and recheck them for another flight. I was assured theyd make it all the way to my destination and I wouldn't need to re-check it. He was wrong and now I'm trying to find my lost bag."
Pros: "Comfortable flight, pleasant airline attendants."
Cons: "Nothing."
Pros: "Very helpful, attentive and kind cabin staff."
Cons: "Somewhat dirty ( and smelly ) aircraft even though they are a very new fleet. Some seats had strange patches and stains. Overall cabin experience can be improved in terms of hygiene and food quality ( food was mediocre or slightly worse). Seat ahead reclines almost too much into personal space in the new 787 aircraft. The LCD displays don't pivot so it's virtually impossible to view the entertainment when the occupant of the seat in front fully reclines ( a somewhat irritating issue on a long flight )"
Pros: "Customer service was great and the restrooms were cleaned regularly unlike some long haul flights where it's not the case."
Pros: "friendly staff"
Cons: "Poor entertainment system"
Cons: "Seats were dirty"
Pros: "Comfortable. Crew excellent. On time. Efficient on boarding and landing - good information throughout"
Cons: "Addis Ababa airport very crowded with no seat available for five hour stopover. Food outlets limited"
Cons: "Same as above"
Pros: "Was lucky to be able to get 3 seats in a row, so could sleep.. They were able to put me in 3 seats again on return, so all good for me... Crew nice, leg room decent, entertainment was fine... Movie choices were not best I've seen, but first world problem... Overall I would recommend.."
Cons: "The return journey time from Dublin sucks... 6am flight, so u have to stay up all night pretty much... If they could change that, it would be amazing... Food not great, so you would be better off bringing your own stuff..."
Pros: "The crew very kind and made me feel comfortable"
Cons: "Old 767, with not comfortable set up and no individual TV set."
Cons: "the hotel they put me in in the connection was horrible"
Pros: "I did like the overall services. I was comfortable with the crew and was entertained. I enjoyed the night over in the fhoice of loudging with nazra Hotel."
Cons: "I didn't like the quality of food in the hotel panaroma on my return. The hotel needed air refreshner as it wae stuffy and difficult to breath in. The reception was excellent but poor service."
Pros: "The best flight ever and the crew is super cool"
Pros: "Staff were pleasant"
Cons: "One segment of my flight did not have the gluten free meal I had requested ahead of time. Super crowded."
Pros: "Plane from AA to tA seats very cramped and seats do not recline."
Pros: "Flight crew services"
Cons: "Insufficient drinks"
Pros: "It was a good flight, made only a little disappointing by all the children running through the plane, opening the washroom doors and leaving them open. A little strange, really."
Read more about Delta
Safety measures for airlines flying from Indiana to Johannesburg
Airlines flying from Indiana to Johannesburg have enacted additional safety measures and adjusted policies to better accommodate travellers. Policies vary by airline.
Heightened sanitation
Daily cleaning, installation of cabin HEPA filters on flights from Indiana to Johannesburg
Mandatory masks
Masks required on board, masks provided on flights from Indiana to Johannesburg
Social distancing seating
Middle seats unavailable to book on flights from Indiana to Johannesburg
Pre-flight testing
Testing for antibodies, testing for symptoms for flights from Indiana to Johannesburg
Book cheap flights from Indiana to Johannesburg
Recent return flight deals
Search by stops
Search by airline
Search by price