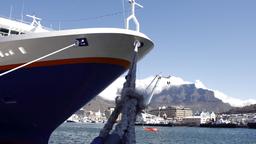 Find cheap flights from Colorado to Cape Town
Search hundreds of travel sites at once for deals on flights to Cape Town
FAQs for booking flights from Colorado to Cape Town
How does KAYAK find such low prices on flights from Colorado to Cape Town?
How does KAYAK's flight Price Forecast tool help me choose the right time to buy my flight ticket from Colorado to Cape Town?
What is the Hacker Fare option on flights from Colorado to Cape Town?
What is KAYAK's "flexible dates" feature and why should I care when looking for a flight from Colorado to Cape Town?
Top 5 airlines serving Colorado to Cape Town Intl
Scores according to KAYAK customer reviews
7,9
Lufthansa
Overall score based on 27 809 reviews
Cons: "Flight late more than 3-4 hours on Frankfurt. So upset. I will never and ever try with Frankfurt again. I bought shortest way ticket to pay more money but unfortunately flight late about 3-4 hours. Money trap. I would love to have another free flight or I will post the tickets on facebook, Twitter and etc... To make a terrible flight reputation."
Pros: "Seat was comfortable, food was good."
Cons: "The woman seated next to me was the mother of one of the flight attendants. She had terrible body odor that nearly brought me to vomiting—and this was a 10 hour flight. She was also brought all kinds of amenities from the attendants from the 1st class cabin—not really appropriate."
Pros: "More leg room"
Cons: "Leg room and bigger seats"
Cons: "Flight was delayed"
Pros: "Beautiful plane, economy seating more generous than normal, excellent in-seat entertainment (easy to navigate, more options than I've ever seen before). Well done!"
Pros: "I was happy with everything stewardess where very friendly everything went smoth"
Pros: "Great"
Cons: "No problems"
Pros: "Most uncomfortable flight in years. No space. Hard seats, horrible food, had to beg for water. Little service, and not friendly. Overall a horrible flight. At least we made there on time"
Pros: "The crew and amenities are excellent!"
Cons: "Economy space is really tight."
Pros: "On board crew was friendly and helpful"
Cons: "Muslim meal does not mean all Muslims eat curry. It's rediculous that we cant have a decent English breakfast instead you get curry or some form of curry for breakfast, lunch and supper. Your so called Muslim meals are not suitable for kids!! There is no such thing as a Muslim meal either. It's simply called Halal otherwise then everyone else's meals should be called Christian or Jewish meals etc. Also I requested help with transfer to my last flight which was horrendous because I'm one adult with 4 kids ages 1 to 11 and my eldest has sever learning disability. I nearly missed my flight because our flight landed late and I was struggling to keep my kids safe and together while running for the next flight. Somone should have been there to help with transfer."
Pros: "Staff was very responsive and quick to disperse food and beverages."
Cons: "I didn't care for the breakfast. The eggs tasted like the chicken and rice from the meal for dinner."
Pros: "Nothing"
Cons: "I have been transatlantic for forty years on various carriers. Without a doubt this was my worst flying experience ever."
Pros: "This flight is usually fully booked but there happened to be an empty seat next to mine which was much appreciated"
Cons: "Nothing"
Pros: "Efficient"
Cons: "Plane was HOT"
Pros: "movie selection"
Cons: "I missed my lufthanza connection"
Cons: "Horrible customer service"
Pros: "everything"
Pros: "Food. Variety of entertainment. Flight had empty seats."
Cons: "Over an hour delay sitting with bad air quality. At least it was only 20 minutes late so I didn't miss my connecting flight."
Pros: "Great service. everything was on time, or early. overall pleasant experience."
Pros: "Great service!"
Cons: "Breakfast and movie selection could have been better"
Pros: "Visa for India was not checked in Denver. Landed in Frankfurt and discovered that the visa was expired. Stuck in Frankfurt for 3 nights until new visa was issued. No babes the entire time I was in Germany. Arrived in Mumbai after paying the $350 US change fee and no bags. Bags finally arrived on Monday at 9AM Without clothes, toiletries and medications for 6 nights. Now I am delayed and will probably have to pay rebuke and fare change to extend my stay here."
Pros: "Slept like a baby with no interruptions."
Pros: "1 hor 30 minutes instead of 2 hours 15"
Cons: "Worst food ever, and zero entertainment"
Cons: "Limited choice of types of meal - no vegetarian option."
Pros: "The crew was very friendly and polite. The airplane was clean. The boarding was quick and easy. The entertainment was varied and enjoyable."
Cons: "It wasn't an issue on my flight since there were empty seats in my row, but I don't enjoy the spacing provided for personal items on the floor under the seat in front you. For four seats there are three sections; so, you can hope that someone doesn't need any space or else you have to decide how to awkwardly split it up."
Pros: "very professional cabin crew"
Cons: "The overhead bins are way too small, and they ran out of the vegetarian dinner option. There are no longer air controls for each seat, and the plane was quite cold."
Pros: "See above"
Cons: "See above"
Pros: "The best in-flight service I have ever had on the Lufthansa flight from Denver to Munic!"
Cons: "We were charged a rebooking fee by Lufthansa when customs searched luggage causing us to miss connecting flight"
Pros: "Crew worked very hard to accommodate us."
Cons: "Was seated in a section with many noisy infants. I could not sleep or even hear the entertainment system sometimes. Not the airline's fault. People should know better than to travel with infants. I felt sorry for the crew."
Pros: "Great crew service"
Pros: "Great service, on time departure, excellent amenities"
Cons: "The flight was over before I expected it!"
Pros: "the crew are exellent"
Pros: "Got upgraded to Business Class"
Pros: "Flight was on time comfortable good crew clean and upbeat"
Cons: "Boarding"
Pros: "All the staff was very friendly and helpful."
Cons: "Terrible leg room."
Pros: "Lufthansa certainly stands out above ALL American carriers"
Cons: "The crew we had was very impatient and irritated quickly. The flighy attendent name was Jorge. Starting at the beggining of the flight before we took of I asked him about the head phones. One child had one on tye chair and I asked him if its suppose to be on the seat or given later on. He said it will be passed later and then with a patronizing manner he gave another head phone set and said: "I guess we havw an emergency". On the flight, every time he with the food and drinks he just stood there next to me talking over my head with the passenger begind me. Very uncomfortable, especially when it happens 6 or 7 times. When asking what drink we wanted ( the first time), i replied apple and orange juicewith no ice. He replied, with a patronizing manner "this it European company, not American company. Here we don't put ive if you do not ask for it".The incident that bother me the most is one that involved my kids also. My daughter (3 years old) was a bit scared of the flight, tired and did not want to sit on her chair. We tried to keek her on the chair buy she started crying laying down on the floor infront of our seats. Jorge the flight attendant saw her and told me to put her on the seat. Not in a manner I expect out of soneone in the service industry. I told him we are working on it and we will have her on the chair as soon as we can. When I said that he got irritated and a bit aggressive. For no reason the situation became hostile. The flight attendent on the other side (do not know his name). Can over and asked us what we needed amd if we need help. I told the other flight attendant we need 5 minutes and he said OK. After a few minutes she calmed down. Anotger passenger asked Jorge what beer it is and he replied, with contempt, " its German beer, its good"."
Pros: "Good flight good seats smooth ride."
Cons: "Boarding was not organized."
Pros: "United is a good partner to Lufthansa. I like United. It was a quick flight, but a good one."
Pros: "Everything"
Cons: "Couldn't sleep because of seating."
Pros: "No communication"
Cons: "Unhelpful and now luggage has been lost going on 3 days in same clothes"
Pros: "Nice crew"
Cons: "Lack of leg room!!! After my bicycle box was inspected they failed to secure my bike the way I had it in the box. Bike was flipping around in box. Bent rear brake calipers. Bent brake hoods. Rear skewers were uncoupled. No way to treat a $10,000 bike! Very upset!"
Pros: "Pleasant crew."
Cons: "Annoying kids in seats behind us :( Not enough leg room for someone over 6 feet tall."
Pros: "Excellent service from a very friendly staff. Wonderful entertainment options to pass the time on a lengthy flight. Couldn't have been a smoother experience."
Cons: "Nothing at all!"
Pros: "The direction"
Cons: "One flight attendant was rude to me"
Pros: "The food was very good. The service, the preciseness."
Cons: "I didn't like the entertainment, there should me more options for movies in English and Arabic."
Cons: "They cancelled the flight and did not help at all for rescheduling."
Pros: "The crew was very attentive and willing to assist with everything."
Pros: "Crew was friendly, food was good"
Cons: "Entertainment was broken in one of our seats, the seats were not comfortable"
Pros: "Nothing"
Cons: "Really old plane with uncomfortable seats and really bad in flight options. The air conditioning was also broken so the entire flight felt hot and muggy, this is on a 12 hour flight!!"
Cons: "The temperature in the cabin was unbearably hot"
Pros: "Flight was on time."
Cons: "Not applicable."
Cons: "Only one round of drinks served?"
Pros: "The seats were comfortable"
Cons: "Everything was ok"
Pros: "Nothing, total stress making us re-check our baggage"
Cons: "British AIrways could have checked our bags through from Denver to Paris....after all it was British Airways to British Airways, but they made us check only to London, retrieve bags carry them to another terminal recheck them for what Simon the BA ticket writer was nothing but pure error by British"
Cons: "Baggage delayed on arrival"
Pros: "Polite crew"
Cons: "The food, inflight entertainment. Our flight was delayed by over an hour."
Pros: "Efficient boarding, friendly staff"
Cons: "Very poor movie choice and poor quality screen"
Pros: "The departures and arrivals were on time."
Pros: "The crew was very friendly. Lots of movie options. I got a voucher due to the delay."
Cons: "The delay was a bit of a bummer and it would have been nice to be compensated with more than a voucher that couldn't be used in LHR because it was in USD. I also would have liked to been told they were still planning on serving dinner despite the midnight departure; I fell asleep because they turned off the cabin lights and I assumed the meals had shifted, but instead I missed out of my dinner. Lastly, I am quite petite and still struggled with legroom."
Pros: "Crew was friendly and helpful, food was ok."
Cons: "The flight was delayed by roughly 5 hours, causing us to miss our connection and have to wait for the next flight. We missed a half day in Rome and instead spent over 8 hours waiting in airports. The seats were also terribly worn and uncomfortable."
Pros: "Orderly boarding and disembarkation."
Cons: "This airline is one of the worst in Europe, for the simple reason of putting short-term profits ahead of decent treatment of the customer. My flight across the Atlantic was 4 hours late, and BA refused to put me on the next available to Prague, even though the lateness forced me to miss the BA flight I have been booked on. Their reason referred to a technicality in the booking procedure, but actually BA has put in place "policies" aimed at their financial advantage, over and above reasonable treatment of the customer. BA's refusal to rebook me cost me a lot of inconvenience (3 hours on the phone, for one thing) plus about $150 (I am taking another route to Prague); BA was then able to sell both my original seat and an extra seat on the next flight from Heathrow to Prague. I will never fly BA again in my life if I can help it."
Pros: "I arrived safe and sound"
Cons: "Even though I purchased an exit row seat we were packed in like sardines. I know airlines have to make money but that flight was ridiculous. also, the plane was way too warm for much of the flight. Not sure if there was a problem with the air but for these prices...fix it please."
Pros: "They were extremely accommodating."
Cons: "N/A"
Pros: "it was very clean on a board."
Cons: "even water for money"
Pros: "The seat was comfortable and featured the good headrests."
Cons: "Food was inedible so I left it. The sound on the movies was tinny making hearing difficult."
Pros: "The plane wasn't full, so there was an empty seat in-between my aisle and their window, as well as open spots throughout the plane."
Cons: "Plane was delayed several times. Website wasn't clear about what time to show up to the airport. Food was served late and was mediocre."
Pros: "Excellent food and service."
Cons: "Tight seating altho many open at rear so was able to move there"
Pros: "The Crew were great"
Cons: "Boarding could have been more efficient"
Pros: "Treated coach like first class."
Cons: "Nothing"
Pros: "Boarding went fast."
Cons: "Too tight, not possible to sleep a little bit."
Pros: "Nothing"
Cons: "I didn't like that I paid for first and received terrible service in the air and on the ground"
Pros: "Crew were exceptional in service friendliness and attentiveness."
Pros: "Food was delicious and out flight attendant was very helpful. Plane was quiet and the movie options were good."
Cons: "Plane was honestly very dirty. There was a ton of crumbs and gross stuff in th seat back pocket. Which I did not even use because I didn't want any of my things to touch. The overhead lights were covered in dust. So make sure you have some some type of cleaning wipes with you!! I do understand that I was flying economy, but that doesn't mean nothing should be cleaned."
Pros: "Clean plane"
Pros: "Not much"
Cons: "There was an abusive passenger sitting behind me that kicked my chair the entire flight. They were angry that they didn't have more space and that I wanted to have my seat back. I offered to put it up during meal times to make sure they had enough space but that wasn't good enough. The crew knew what was happening and tried to get the other passenger to stop but the passenger persisted. The crew refused to upgrade me even though I had paid for an aisle seat and there were no other aisle seats available for me to move to. I find this service unacceptable. I probably won't be willing to fly BA again as they obviously care more about money than ensuring their customers are comfortable."
Pros: "Seats were comfortable and staff was very attentive as well as respectful of us when I was sleeping"
Cons: "There was condensation leaking from the ceiling of the cabin. A crew member said this was normal, would have been nice to know this ahead of time to reassure me that for a first-time overseas flier that this is normal."
Pros: "food was good"
Cons: "IFE was not good the equipment is very old and selection is limited"
Pros: " Cons: "I was disappointed in the food. On my second flight that day my ticket said I would get a meal but I didn´t."
Pros: "Fligth attendants of British, Iberia provided excellent and friendly service. Some of London British Airways desk and gates officcers, gave me really poor service."
Cons: "My flight to London was pretty good,. Service was excellent.. But not my transfer to Madrid , I lost my conecttion. On London airport, I was sent back for the gate because I showed up early and they ask me to take care of the screen and wait for the gate #, when they showed the # , I went to the gate and was told my flight had left an hour ago and sent me back walking . I was wearing an orthopedic shoe, due to a toe fracture and i had to walk again all this long distance back to the terminal.!! British airway gave another flight and had to pay $279 dlls for a ticket to Madrid.2 hrs later. My flight was by Iberia and the service. was excelent. I wonder if the insurance , I bought initially will cover something of the $ 279 dlls ticket ? Fligth back to EUA was by AA and service was excellent"
Cons: "The seats on these flights are poor. As well as being narrow, there are bars on either side that dig in to your sides. My ongoing one hour domestic flight had more comfortable seats. Fod choice poor. Chicken Curry or Cheese/Tomato Lasagna. If I want a vegetarian meal I'll order one beforehand. Give me two meat options. This isn't the first time I've noticed this. Is it cost cutting? Seems like it to me. Not impressed."
Pros: "Very courteous attendants"
Cons: "All good"
Pros: "The food was better than expected and the crew did everything they could to keep us comfortable"
Cons: "That plane was so gross. The upholstery was stained and frayed. It was also insanely small. Holy cow!"
Cons: "food was not good."
Pros: "not much"
Cons: "5.5 hours delay"
Pros: "Pleasant helpful staff, comfortable, clean seat, good food."
Cons: "Having to pay TWICE for extra item of luggage!! Some delay with boarding"
Pros: "Just so comfortable and friendly. I'll fly them again next time!"
Cons: "Nothing."
Pros: "I loved the legroom in the emergency seat I had and the service was top notch. The food and food choices was also really nice and the wine served with dinner was great."
Cons: "Overall loved my emergency row seat the only negative for my particular seat was once the rest of my row was filled in and the 2 seats in front of me it made it impossible to get out of the seat and stand up unless I could had the person sitting in front of me get out of his seat."
Pros: "Nothing"
Cons: "Old plane, flight attendants boardering in rude, very poor food (!), de-plane via steps to the tarmac and at least 7 coaches at Heathrow (an aged 747, so it took nearly an hour!)"
Pros: "What a different experience in relation to last week!"
Pros: "Everyone was awesome"
Cons: "The staff was awesome"
Cons: "No direct communication. Really bad"
Pros: "Wine with dinner."
Cons: "No tv for 9hr flight. Breakfast was awful."
Cons: "We purchased upgrades to an exit row seat because my knee locks up when cooped up for that long. They changed the plane and I understand that happens but they denied our refund request with 7 days deadline to re-request. So now we have to spend valuable vacation time dealing with their incompetency"
Pros: "No turbulence!!!"
Pros: "Easy and quick boarding. Dinner tasty, but it is hard to cut a fillet steak without hitting the next passenger in the elbow"
Cons: "Only one check-in agent running all desks including bag drop - long wait. 19 year-old 747 had narrow seats in premium economy, uncomfortable and too much body contact with adjacent passengers. Outbound to SFO in an Airbus 380 had sparkling wine pre-take off, hot towels twice, this DEN-LHR flight only had juice or water on offer (crew said "don't serve that on this route") no hot towels, crew's objective seemed to be get around cabin in one go and leave Pax to it Breakfast was abysmal, soft-pretzel roll, no juice or water served, just indifferent coffee"
Pros: "Yes made sure mask was in place"
Cons: "No"
Pros: "I used frequent flyer miles for the tickets."
Cons: "The crew was late getting to the gate. All of them talked to me like I was a child they were disappointed in. No one smiled. I thought all of the crew was mad at us for using their airline."
Cons: "Overbooked and crowded, on a Sunday."
Pros: "Crew was nice"
Cons: "Lots of empty seats... during covid/social distancing there should only be 2 ppl in a row especially if there is room...it was crowded and not consistent with signs posted saying stay 6 ft apart"
Pros: "Nothing."
Cons: "Everything"
Cons: "You were out of earphones"
Pros: "We were allowed to board early with my father, who is disabled."
Cons: "Denver airport was a nightmare with my disabled father. We were given a "wheelchair" but no escort through a nightmarish security scene. Airport is terribly designed, lacking clear signage and navigation. TSA was a disaster and no one seemed remotely concerned about my father's comfort or needs."
Cons: "Less boarding groups"
Pros: "Good, cheap flight that gets the job done. No issues boarding, seats were fine. Cannot comment on most things as I fell asleep almost immediately."
Cons: "Would've been nice to have had an eye mask / blankets on a red eye flight..."
Cons: "I have changed flights. Been delayed 5 times now. And still haven't left the USA."
Cons: "I researched and called and found a 45L backpack so I could carry on my dive bag. That's the reason I'm going all the way to Fiji. Not letting me get it in LA I'd also ridiculous."
Cons: "They have very long and annoying credit card announcements"
Cons: "Delay due to equipment failure, were not able to estimate delay"
Pros: "American"
Pros: "Nothing."
Cons: "The crew was a little late"
Pros: "Not using kayak"
Cons: "Kayak booked me the worst itinerary in the history of air travel!"
Pros: "Food was good. Staff was polite."
Cons: "Both flights were late leaving. Plus then we waited on board for a long time. Once on board and waiting, no explanation, no updates. No idea what was going on or why. An announcement would have helped a lot. Philky-Prg: Long delays with food , staff was slow on the Philly -Prg flight. Seemed like they didn't want to be there. No info from flight crew. Phily to Prg - Crappy old plane that should not be flying over seas anymore. Applies to both flights unless specified."
Pros: "Nothing!"
Cons: "Almost everything!"
Pros: "Pilot made up time so we made it in early!"
Pros: "The helpful steward"
Cons: "The bumpy ride"
Pros: "Crew was nice and friendly. Pilots flew great. We arrived a few mins early as well."
Cons: "On the way to Denver from Miami we were on a nice new AA plane with TV entertainment, movies, power, and comfortable seats. On the way from Denver to Miami we were on an old plane with no entertainment and old uncomfortable seats. If this is going to be the case, charge me less up front as well. My daughter had a terrible time for a 4 hour flight."
Pros: "On time. Efficient boarding."
Cons: "Stingy with the cookies. Somewhat uncomfortable seating. But what can anyone expect anymore?"
Pros: "Boarding moved along well, even though there wasn't special boarding for families with young children. The plane was really comfortable (new 2x2) and the staff was really friendly."
Pros: "Service was one of the best I have received for an airline."
Pros: "Friendly service"
Pros: "Food and entertainment were great"
Pros: "Everything was on time and handled efficiently and courteously. I was pleased with everything."
Cons: "Too cold, even with air off above me."
Pros: "All good, except poor prep on food"
Cons: "As above"
Pros: "Good connection"
Pros: "I like that American offers free movies thru their app but there was a glitch and I couldn't get it to work!"
Cons: "Couldn't get the entertainment app to work"
Cons: "Maintenance problems, late departures, uncomfortable airlines"
Pros: "Everything"
Cons: "Nothing"
Pros: "Nothing"
Cons: "Everything"
Cons: "Delayed flight due to crew."
Pros: "Easy flight, friendly crew."
Cons: "Girl next to me being sick the whole time"
Pros: "Getting through security was a lot better than I thought. Also, I had plenty of room and the overall ride was smooth."
Cons: "I just wish that there was a little more room and easier ways to earn miles and entry into the lounge."
Pros: "Wi fi did not work."
Cons: "Sitting on the runway after landing because the gate is occupied."
Pros: "No surveys"
Cons: "No surveys"
Pros: "El problema es que el vuelo estaba sobrevendido y han cerrado las puertas antes con lo cual me he quedado abajo sin pode abordar. En el aeropuerto de Denver habia solo dos personas en el securty check por lo cual la demora fue involuntaria en mi caso. Cuando estoy haciendo la fila para ingresar al avion (esyando en la misma cola antes de ingresar) me informanque no podre embarcar..(claro ya habia designado mi billete a otras personas. pesima atencion y pesimna experiencia con los empleados de ese vuelo. Denver a Miami"
Pros: "The Denver airport is beautiful"
Cons: "I will never fly AA again - see below"
Pros: "Love the movies!!!"
Cons: "Passengers are allowed to take too much on the plane, which makes boarding & getting off take WAY TO LONG. If American would follow Southwest and allow 1 free bag, this problem would end. E"
Pros: "On time, friendly and helpful staff at airport and on aircraft"
Cons: "Nothing"
Pros: "Overall great flight and great service. No complaints!"
Pros: "I liked everything from the way they got everyone on the plane to getting everyone deplaned."
Cons: "I didn't have a problem with the airline. Just a couple of passengers."
Pros: "On time. Good crew and nicer flight."
Cons: "Actually no complaints."
Pros: "Friendly service"
Cons: "Snacks"
Cons: "American delayed the flight 7 times before cancelling it. They then put me on a flight 7 hours after the initial departure time. That flight was delayed 7 times and then they cancelled it. I wasted 10 hours at the airport."
Pros: "The crew was great"
Cons: "the food"
Pros: "On time Easy and no issues"
Pros: "The crew was okay,...and we got there"
Cons: "The plane, was a piece of junk, and the AC wasn't working."
Pros: "Nothing. Iberia wouldn't let me on the plane."
Cons: "Iberia could have checked us in and if we had been unable to get on that particular flight could have put us on a different flight instead of just telling us we were out of $360 and we would have to pay full price for a new ticket."
Pros: "Nothing at all"
Cons: "Seating, more space, luggage delivery"
Pros: "Nice crew seamless flight"
Cons: "Would be nice if the planes were air conditioned on the ground because they're very very hot and it didn't cool down much during the flight"
Cons: "2 hours late"
Pros: "Everything was fine and smooth"
Cons: "The food"
Pros: "Iberia cancelled my incoming flight to Madrid and put me on an earlier one, but refused to let me on the earlier flight to Bilboa, which made a long waiting time!"
Cons: "The crew is not nice and rude. The checkin counter didnt allow me to have overweight of 300 grams. Ridiculous. At some areas of the plan the air conditioning doesn't work well"
Cons: "The flight to Madrid from Porto left so late I missed my connecting flight to Bilbao and I so I took a bus to my destination."
Pros: "On time"
Cons: "Space"
Pros: "It was a very busy due to the fact that we,left 40imutes late and Iberia was also late when we left Madrid but they took care of me to make sure I did not miss the connecting flight"
Cons: "The food could be better"
Pros: "Saving grace: movie selection much better than expected. Food a bit better than expected (in the world of airline food). Crew capable & nice enough. We got to our destination on time, so at least there's that."
Cons: "Boarding @ JFK was a joke. That part of airport is currently under construction, so massive # of ppl & not enough room for everyone. Once on plane, all reasonably good until we reached altitude & settled in for the evening. At that point, for some reason the heat came on between rows 39 & 46 (we were in row 45) & was on all. night. long. on an overnight flight. Crew was baffled & didn't know how to fix. I was melting & miserable — impossible to sleep. Cramped, basic economy seats. Awful experience."
Cons: "The line to check bags was way too long. No kiosks and only one person working the desk and way too slow."
Pros: "Left on time, arrived 40 min early."
Cons: "The food was the worst on an international flight (out of more than 30)"
Pros: "fast boarding"
Cons: "food is expensive"
Cons: "One of the shows I started watching on had one episode. Handmade tail?"
Cons: "Madrid to Tampa... Got the nursery. Lots of crying babies... must be immigrating to the US. Why don't they put all people with babies at the rear so the rest of us can nap? Not IB's fault, the customs at Miami came to a halt for an hour. 2000 people standing in line, missing connections. There was a shift change, most employees didn't show up for work. was told 'It's a special day'. Fortunately I was at the head of the line. A few of us were routed to someone who was surprised to see US citizens. As a consequence, the always slow MIA failed to transfer my luggage. Still waiting for it... Air travel is such a pain these days. I'm sure more would fly if it wasn't such a hassle."
Cons: "There were delays at Heathrow due to fog. Rather then backing up all planes by an hour or so, BA gave our plane away. We experienced a 6 plus hour delay. So after flying for nine hours from the U.S. overnight to London, we had to sit around the airport, while watching other planes take off on time. We got in so late to Madrid that our hotel room that we reserved months earlier was given away. After being awake for over 24 hours we had to walk around Madrid at 11:00 pm at night, looking for someplace to lay our weary heads."
Pros: "After explaining to the woman that I would like yogurt or something in the box one of the attendants offered me her food and warmed it up"
Cons: "The fact one attendant didn't empathize that I was unable to order my food and didn't try to help me eat something and basically said too bad, I'm sorry.a pleasant surprise being"
Pros: "The captain and the entire crew handled an accident very professionally. Seats in economy class were much more comfortable than the ones on my previous, rotten BA52 flight."
Cons: "We get to the runway, wait 10 minutes and go back to the terminal. The captain announces an engine failure. Maintenance inspects the leaking engine, do something and declare it fixed. 2 hours delay and my nerves a bit shaken during take off. We arrived safely."
Cons: "I stopped at the Iberia check-in at Barajas in Madrid. They sent me to BA check-in, where I waited 45 minutes to find out that I should be at Iberia check-in. Then, Iberia check-in had to send me to last minute clerk or I would have missed my flight. Last minute check-in ended up being the same place and same clerk I began with."
Pros: "The entertainment was probably the best part of the flight."
Cons: "The staff were less than friendly, the food was terrible . Not to mention it was like pulling teeth to get a beverage from time to time. Wouldn't do it again...... there too many service oriented airlines available to make this mistake again."
Pros: "On time, boarded quickly, smooth.food was decent. Beautiful new aircraft that actually felt fairly spacious (all relative of course)."
Pros: "On time or early"
Cons: "Cramped quartrrs, plastic food."
Cons: "On time, food is ok."
Cons: "No pudimos volar a Miami nuestro destino final,porque al llamar a Iberia desde Venecia(horas antes que saliera nuestro vuelo),para informales que por llegar a bordo de un crecuro y no permitrisele a este entrar al puerto por motivos de la neblina,no llegariamos a tiempo a nuetro 1er vuelo con ellos,y nos dijeron que perdiamos la posibilidad de tomar este segundo al otro dia,17 horas despues,donde solo nos ofrecieron la posiibilidad de otro para 3 dias despues y a un precio demasiado alto,nos sentiemos muy poco ayudados y muy disgustados con esta aeorolinea."
Pros: "Very nice crew"
Cons: "Couldn't check in online and couldn't get my boarding pass to my second flight through Iberia, had to do it at Madrid and it was very inconvenient."
Pros: "The entertainment system with movies was great, with plenty of choices and good sound. The crew was very good. Legroom on the seats was good. They kept the temperature in the plane just right. We could board first because we had a 5-year-old child."
Cons: "Flight was delayed an hour leaving Chicago, and arrived an hour late in Madrid. The screen was not updated in Chicago to let us know what was going on. It's a mass of people at the gate, with very little systematic lining up. One luggage piece did not come out on the carousel in Madrid. We had to wait 1.5 hr at the airport to confirm that they would send it to our Madrid hotel. Hopefully it will come. The food was mediocre. Pasta for dinner with little to no meat. Not even fruit. They are clearly saving money on the food."
Pros: "Entertainment was nice and the rise was very smooth."
Cons: "N/A"
Pros: "Attention and FOOD! Although it was a very small brunch it was amazing!"
Pros: "Only nonstop flight from Madrid to LA"
Cons: "Iberia, please renew your crew or give them some hospitality training"
Pros: "Staff, entertainment, food and the plane itself were all good."
Cons: "Leg room not great, but better than most planes."
Pros: "Crew was nice and entertainment options were great."
Cons: "Boarding process out of Miami international was disorganized and unpleasant. Crew did not have control over the order for boarding and it became a bit of a mob."
Pros: "Flight was on time. Pretty hassle free. Our flight wasn't completely full which helped. International flight so food was served as well as complimentary wine and beer. Would fly with them again."
Pros: "Movies, no delays"
Cons: "Luggage was not documented correctly to my final destination by Iberia"
Pros: "I did a up grade To bisnees an it was very disapointed"
Cons: "Seats are tiny. No legroom."
Pros: "All went well!"
Pros: "The crew was great."
Cons: "Very unpleasant seating. For some reason, the armrests do not raise all the way, making it impossible to get comfortable and cuddle with your spouse."
Pros: "On-time with excellent service. Clean."
Cons: "TV/movie screen was not working."
Pros: "Thought the crew did a good job."
Cons: "3 people in my group; not seated together; given different boarding groups; I was TSA pre-check, they weren't. Food was horrible. Plane was cramped and DIRTY. In flight entertainment useless since small screen was too far away for me to see. Despite Iberia flight number, this was an American Airlines plane and crew."
Pros: "Got to my destination safe and sound"
Cons: "Staff has bad attitude. Food was cold. Entertainment was awful."
Pros: "flight and crew were excellent"
Cons: "Seats were terrible. Once the person in front of you recline his seat,, you can not pull down your tray table and you are force to recline your seat so you can earn a little more space."
Pros: "Love the individual screen on each seat."
Pros: "Very professional crew."
Cons: "Huge lines in Madrid airport, took almost 3 hours to get through all the lines. Took a long time for boarding to begin."
Pros: "The television on the seatback."
Cons: "Paid $10 for WiFi that didn't work. Given standby seats despite arriving 2 hrs before flight. Service was not particularly friendly. Will try to avoid Iberia in the future."
Pros: "Professional staff."
Cons: "There were a lot of english speaking passengers. Some announcement were translated in English and some were"
Pros: "Great service and very polite staff"
Cons: "Cleanliness"
Pros: "Good job"
Pros: "Good job"
Pros: "Wheel chair service"
Cons: "A/C outlets and bathroom sink did not work"
Cons: "not delayed would surely have been better"
Pros: "Great"
Cons: "E-175 is very comfortable"
Cons: "Glad we were able to watch a movie"
Cons: "The upgrade standby list was never cleared. My production assistant was number 1 in line for an upgrade and didn't get it because someone at DEN forgot to do their job."
Pros: "Read above"
Pros: "Kept getting bumped into"
Cons: "Hospitality"
Pros: "They were effective at boarding"
Cons: "My display monitor didn't work"
Cons: "Delayed landing and takeoff because of unprepared crews"
Pros: "It was on time"
Cons: "Snacks from Lax to Denver"
Pros: "Excellent landing"
Pros: "On time and great professional staff throughout"
Pros: "Free WiFi with movies"
Pros: "Smooth landing!"
Cons: "Late 30""
Pros: "Never made it to Denver"
Pros: "Look at box above."
Cons: "Look at boxes above!"
Pros: "Selection of films and TV"
Cons: "Late boarding, but no apology. Drinks service, but no snacks"
Pros: "Fast easy"
Cons: "Pricey"
Cons: "I never got there."
Pros: "Food was great"
Cons: "I was very cold!"
Pros: "Nothing unusual"
Cons: "Nothing unusual"
Pros: "Everything ran as expected"
Cons: "Nothing"
Pros: "N/a"
Cons: "N/a"
Pros: "Phone charger at every seat"
Cons: "Earphones for movie did not work"
Cons: "Very late."
Cons: "Very bumpy ride....but I realize that can't be helped"
Pros: "Amazing plane with great features! Incredible staff!"
Cons: "Bathrooms should be bigger"
Cons: "Delayed and got downgraded"
Pros: "There was a lot of space and a quick departure."
Cons: "When we got to LA event though we were early we had to wait. I know its not the airlines fault but it sucked."
Cons: "Nothing"
Pros: "The kindness of the staff."
Cons: "Having to go back to Denver because of a storm-in Omaha."
Pros: "Had no issues"
Cons: "Great employees!"
Pros: "A everything was fine other than..."
Pros: "Love the free tv/movies with the United App. That was great!"
Cons: "Delayed 3 times. United is known for delays, everyone jokes about United delays!"
Cons: "Their plane broke down, no assigned gates ,"
Pros: "Everything went as planned"
Cons: "No compliementary snack. Customers that pay to check their bags should get a snack included with the cost of checking a bag."
Pros: "Plane was fine, but very cramped."
Cons: "Seat was very cramped. Overhead bins are too small and had to gate check my carryon."
Pros: "nothing"
Cons: "t was delayed without informing me i stay in airport 6hours"
Pros: "Met a cute girl!"
Pros: "United is predictably competent and professional."
Cons: "The seat pitch is very close in coach. Being already 3 by 3 on the A320, sitting at such a close pitch is uncomfortable."
Pros: "Small plane completely booked."
Pros: "Smooth with courteous staff"
Pros: "I recomend it..."
Cons: "No complementary food!!!"
Read more about Lufthansa
Safety measures for airlines flying from Colorado to Cape Town
Airlines flying from Colorado to Cape Town have enacted additional safety measures and adjusted policies to better accommodate travellers. Policies vary by airline.
Heightened sanitation
Daily cleaning, installation of cabin HEPA filters on flights from Colorado to Cape Town
Mandatory masks
Masks required on board, masks provided on flights from Colorado to Cape Town
Social distancing seating
Middle seats unavailable to book on flights from Colorado to Cape Town
Pre-flight testing
Testing for antibodies, testing for symptoms for flights from Colorado to Cape Town
Book cheap flights from Colorado to Cape Town
Recent return flight deals
Search by stops
Search by airline
Search by price
Recent one-way flight deals
Search by stops
Search by airline
Search by price