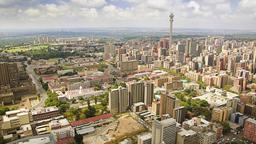 Find cheap flights from British Columbia to Johannesburg
Search hundreds of travel sites at once for deals on flights to Johannesburg
FAQs for booking flights from British Columbia to Johannesburg
How does KAYAK find such low prices on flights from British Columbia to Johannesburg?
How does KAYAK's flight Price Forecast tool help me choose the right time to buy my flight ticket from British Columbia to Johannesburg?
What is the Hacker Fare option on flights from British Columbia to Johannesburg?
What is KAYAK's "flexible dates" feature and why should I care when looking for a flight from British Columbia to Johannesburg?
Top 5 airlines serving British Columbia to Johannesburg OR Tambo
Scores according to KAYAK customer reviews
8,0
SWISS
Overall score based on 8 997 reviews
Cons: "My luggage is lost"
Pros: "Crew were great"
Cons: "Cabin kept very hot, very difficult to sleep. Seats were so-so comfortable"
Pros: "All great!"
Cons: "if my luggage would of arrived with me, Swiss airlines left behind 2 of 4 pieces of luggage in Zurich! I hope I can get them back!"
Pros: "The crew was amazingly efficient serving food and drink. In the recline position the seat bottom extended which was far more comfortable than simply reclining."
Cons: "The food was mediocre and the selection of movies was very limited."
Cons: "The baggage took a really long time to be delivered to the carousel"
Pros: "Crew was great, seating comfortable."
Cons: "It would have better if the flight wasn't 5 hours late."
Cons: "seat comfort"
Pros: "Lots of room on the flight, fresh warm bread, lots of water, nice cabin crew"
Cons: "How do I book a vegetarian meal??"
Cons: "Flight was delayed an hour so we were rebooked. Spent extra day in Zurich, and missed our hotel reservation in San Francisco. San Francisco was not our final destination. We had to fly for more than 24 hours in one day(time change). We missed part of our family function. It's been an exhausting trip"
Cons: "First plane from Barcelona to Zurich was turned around mid flight for medical emergency. Missed connection flight and had to wait 24 hours for next flight to LA."
Pros: "Great friendly crew. Efficient systems."
Cons: "Tight seats. Very little leg room."
Pros: "The business class ground crew proposed to check in our hand baggage and were very helpful. (We were in economy class) It was my birthday and i was very touched to receive a spontaneously made card and some chocolate truffles and a smile from the flight crew."
Cons: "I think the choice of films could be improved."
Cons: "Plane missed connection in Zurich. Transferred next day to United who charged us another $120 for extra baggage, which we already paid at Swiss. We would like reimbursement. Gyula E Balogh"
Pros: "Efficient, excellent staff and service, beautiful plane"
Cons: "There was a nearly impossible connection time in Zurich."
Cons: "plan was late for any reasons...."
Cons: "Swiss would not let me get off at Zurich tonavoid a 6 hour layover. After the layover the flight was delayed to Malone's a, causing me to miss my bus and making a total of 24 hours travel time. Disgusting mz"
Pros: "Everything"
Cons: "That it wasn't a flight to denver"
Pros: "Great seat, wide enough for an adult and a 2 year old to sit in. Food was nice, but didn't make you go wow."
Cons: "TV was a bit small"
Pros: "The food wasn't bad"
Cons: "Business seats suck"
Pros: "it was the same plane, just a different crew so all remains the same"
Cons: "Mackenzie Gray/ My flight was cancelled due to bad weather conditions unfortunately. I'm upset that I never received my initinerary for my substitute flight! I tried online and calling the # that was provided no results. I managed to get thru to someone and they told me they would send the info to my email but they never did."
Pros: "Air hostesses were very courteous, friendly and the cabin was clean and comfortable. My flight from jfk to Geneva (then Zurich) was cancelled due to weather in Geneva (Swiss 23) so I got upgraded to a delta flight to Brussels then to Zurich Comfort+ !!! Thank you!"
Cons: "Flight from Zurich to Johannesburg: Swiss 288 (airbus a340-300) Sat in the last row of the Swiss air flight, economy, which was okay but our whole row video enternatinment system didn't work. You'd pick a movie and it wouldn't play. The games, camera and flight status animation all worked but not the movies. Air hostess tried resetting , still nothing. But it was a great opportunity to have a lovely conversation with my new German Friend Barbara and read my book! More lactose intolerant alternatives for breakfast which had much (cheese, yogurt, croissant) Other than those two , excellent flight. Thank you Swiss!"
Pros: "Wonderful flight with less leg room . Since I am 5'6'm I was fit enough on the seats, beyond that you should be worried about"
Cons: "Flight attendant, food , service and many good things except the leg room which you regret in your entire journey"
Pros: "Crew was nice."
Cons: "Cabin is old and needs updating. For the cost of the ticket, I expected better entertainment, more room, and better food."
Pros: "Even a short flight (1 hr 10 minutes) serves a good sandwich for lunch, drinks, and excellent chocolates to top it off."
Pros: "The flight attendants were very attentive and professional. Food and snacks were tasty and Proseseco delicious! Upgraded seats were worth it for a long flight."
Cons: "My seat did not recline and my tv did not work"
Cons: "Did not get to make this flight either. Horrible."
Pros: "I thought Swiss did a nice job. The people were kind and the service was excellent. The meals were great. I never wanted for anything. The entertainment was also very nice."
Cons: "The line at the check in was quite long. Luckily I had only carryon"
Pros: "See above. Zurich is a very easy airport and even though our layover was short we never felt rushed or stressed."
Pros: "Thank you for the sandwich!"
Cons: "Nothing!"
Pros: "Most things were great"
Cons: "Flight was delayed and almost missed my second flight"
Cons: "Slight delay."
Pros: "The crew really went out of their way to accomodate and made sure I found my seat, was entertained and was comfortable throughout my flight."
Cons: "It was delayed a little."
Cons: "The security check point was frustrating. I was detained for :20 regarding my sealed duty free purchase.... Will not shop duty free again on a two-leg itinerary."
Pros: "Friendly crew, decent meal, and above-average entertainment systems"
Cons: "Confusing boarding process, outdated and worn seats and technology, unable to select seats when booked as a United codeshare."
Pros: "Great customer service."
Cons: "Breakfast was a strawberry yogurt, orange juice and a croissant. Sugar free options ie. Eggs, rye or whole grain bread are a few examples of sugar free breakfast items that could be provided."
Pros: "Flight was good and comfortable"
Pros: "The captain refused to turn on the AC until we were just about to leave. Many passengers were complaining. The crew refused to help or do anything. Then during the flight they kept the air flow down to a minimum so again it was boiling hot. DON'T FLY Swiss Air if you like normal temperatures!"
Pros: "Everything was great.... The food , crew was fantastic , nice friendly stuff ! Very happy with the flights"
Cons: "Well not really! I can only say negative things is the seats but is not Swiss is all airlines !!! Zero space for your legs"
Cons: "At the check-in gate there was pandemonium. It was not clear how to proceed. The lines were long and disorderly. Since I had passed through passport control, I didn't think I would need to go through again just before boarding. I was in line, ready to have my boarding pass scanned when I was told I needed to have my passport checked! I had to step out of line, go back and get my passport checked, then go back in line to board! I could not get an assigned seat until I got to Zurich. I needed an aisle seat (I had a bladder infection and would need to use the toilet often). It was left up to me to negotiate with my neighbor to switch seats--- the crew would not help at all. I was cramped in my seat. The man in front of me put his chair too far back; I was difficult to work on my laptop with so little room between me and the table. The snack was horrible---uncooked, tasteless calzone and ice cream."
Cons: "No inflight entertainment."
Pros: "Brand new plane, with ultra modern seating. We had a lot of room."
Cons: "We sat in the plane for 40 minutes before takeoff"
Pros: "service personnel were excellent. Espresso is great."
Cons: "Business class main meal was disappointing."
Pros: "Everything is perfect!"
Pros: "Nothing"
Cons: "The most racist and unfriendly and uncivilized people ever."
Pros: "Crew let me sleep!"
Cons: "nothing to report since I slept!"
Pros: "It was clean. The aircraft was new, well maintained."
Cons: "The aircraft departed and landed late. I then missed my next connection. The majority of the people working seemed to care but there was no general way to make the late arrival and missed boarding overcome with a plan. It seems it was more my fault than the airlines."
Pros: "CREW WAS GOOD FOOD AND SERVICE WAS TERRIBLE"
Cons: "NO SEAT MONITOR WAS WORKING. ANNOUNCEMENT WAS TERRIBLE.SEAT WAS MUTILATED FOOT REST WAS NOT WORKING.OVER ALL VERY POOR SERVICE."
Cons: "I would definitely have vegetarian food. 30% of population is vegetarian"
Pros: "Good gluten free bread on Istanbul to Malta leg. Blankets are good as is amenity pack which has all but diasappeared on BA. Good choice of films"
Cons: "Foot rest in economy, gluten free meal is poor (except bread)."
Pros: "fantastic food test"
Cons: "announcements in Turkish is interrupted your screen in front of every passenger and you have to listen to it even if you have no idea of what they taking about because it will block everything your are doing .. The solution is very easy as you can setup the screen to your language and the computer can choose to show you only the announcements that is in your language that make sense to you."
Pros: "The staff the staff the staff. They made the trip so enjoyable. The A330-300 aircraft was smooth and silent. Very impressed"
Cons: "The seats in business class were not as soft as they could be but very impressed overall and good value for the cost of the business class ticket"
Cons: "Unreasonably late, no explanations, no apologies, 90 minute flight instead of 50 as promised."
Cons: "I get it. Delays happen. But they should be communicated, and ground staff shouldn't just turn their backs on anxious passengers who have no idea what is happening."
Cons: "When my first flight was late, Turkish air took 5 hours to rebook me. Two people forgot that they were helping me and when I asked why it was taking so long, they had to start over. One woman didn't even look at me, she was just on her phone playing a game. Every step of the process they asked me how I could have missed the connection....it landed 20 min before the next one took off!!!"
Pros: "The plane :)"
Cons: "After a tech problem that kept the flight on the ground .. The rebooking staff were awful"
Pros: "Lounge in istanbul is probably the best I have ever experienced worldwide"
Cons: "Chaotic boarding with no priority system and allow too many cabin luggage that it was difficult to put my own little computer bag. Movies selection can be improved"
Pros: "I had only 70 minutes transfer time and had to spend almost all of that time standing in line to go through security after just arriving from another flight!! I ran to the gate and was the last person through before it closed. I asked about my two bags and was told they were accounted for. Hardly believing it but glad to at least have made it I boarded. When I arrived in Zurich, sure enough my bags arrived too! Was very pleasantly surprised!"
Cons: "Though no fault of Turkish Airlines, having to go through security after just getting off one flight was stressful even if it might have been necessary. Almost missed my flight. The security area is not properly designed for accomodating many people at one time and the officials (actually two cleaning personnel) who did not speak anything but Turkish were manning the entrance. Even when I showed them my boarding pass they just rudely shooed me away!"
Cons: "I was disappointed that the two female flight attendants on my side (seats A&B) did not come across friendly, and any request appeared to be a bother. At one point I requested bread and butter, the flight attendant seemed annoyed and said if she can find some, and never came back to me. I went to the galley, where a male flight attendant was working on something. I requested some bread and butter from him, was met with s smile, and was able to locate a roll and butter for me in under a min. Please note, I do not think this was a gender issues, it just happens to be the situation with this case, and I specified it as I do not know the names of the flight attendants, but the airline should be able to identify who was working the different sections."
Pros: "The crew was very helpful."
Cons: "After landing at Istanbul it was big mess.Thay collected our boarding pass and did not know how to direct the passengers.Big time language problem that made it very very difficult for ground crew and passengers to communicate."
Cons: "Entertainment system not operational"
Cons: "Options for vegetarians were not really good."
Pros: "Overall good customer service"
Cons: "Seats on the plane were very dirty and that was my only disappointment .... for fabric seats it's should be kept extramarital clean or changed overtime"
Pros: "First leg (Mia to Instanbul) crew was excellent!"
Cons: "second leg (Istanbul to Johannesburg) crew were rude!!!"
Pros: "Everything"
Pros: "Earlier the dinner was served early in the flight and light breakfast before landing in a 5 hour flight. They are miser now as just serve one late dinner after 2 hours in flight."
Cons: "As above"
Pros: "Service, food, staff—all excellent!"
Cons: "The cabins on both flights were too warm."
Pros: "Great service in the airplane plus they offer some amenities like slippers, tooth paste and toothbrush, they offer you wet towels to clean and refresh yourself during he flight. Really good."
Pros: "In economy class,was the best space and service I experienced so far! I was surprised by the level of service!"
Cons: "Leg space on this flight was less compared to other flights I had with TK."
Pros: "They allowed me to change my flight for free because I could not get a visa to Turkey. Thanks!"
Pros: "Planes are very clean, food is excellent, there is plenty of alcohol, and the crew treats economy passengers as if they were royalty. Flying attendants clean toilette each hour, There is also a flower pasted on the mirror in the toilette. All details of the flight have been take care of."
Cons: "1) The safety record is not superb https://en.wikipedia.org/wiki/Turkish_Airlines#Incidents_and_accidents 2) Political situation in Turkey is unstable. 3) Most of Europe is west of Istanbul - the flights to Europe are longer. BUT ANYWAY: THE AIRLINES ARE WORKING HARD TO OVERCOME ALL OBSTACLES AND PRICES ARE GREAT."
Pros: "We travel with our 18 month son and the crew was really Profesional, they gave us little souvenirs for my son, the food was delicious, free alcoholic drinks, they were over my expectations. I definitely will fly again with them."
Cons: "Very disorganized the gate checking, staff ne d hospitality training . You ESP not have time for your queries and concerns . They are always in a hurry to finish talkign to you . Poor hygiene. The bathrooms are very dirty and has nomjand soap to wash your hands . Male staff in board come across unpolite. ingelt inwelcomed by the male flight attendant port side at the back.?"
Pros: "Flight was smooth. Staff were helpful and professional."
Pros: "Good entertainment system with lots of options."
Cons: "The plane was uncomfortably warm throughout the (long!) flight, which made it difficult to get any rest."
Pros: "Best Pilots The fleet is newer The individual screens and movie options Safety"
Cons: "the seating space is terrible your female flight attendants were very crabby the food choices were very poor compared to previous years"
Pros: "Good food and comfortable seats"
Pros: "CUSTOMER SERVICE WAS THOUGHTFUL AND EFFICIENT."
Cons: "ALTHOUGH I UNDERSTAND, THE WAIT WAS LONGER THAN ANTICIPATED"
Pros: "I liked the idea of offering a tour of Istanbul during long connections that Turkish airlines offer. The tour that I went on was a 2.5 hour bus ride with sightseeing from the window mostly - still it was very nice. The people organizing passengers in groups for the tour in the airport however were not so nice. When I said "I have a question", the guy literally ROLLED HIS EYES at me."
Cons: "The crew was somewhat rude and unwelcoming, both in the plane and on the ground. The seat is not comfortable in comparison with other transatlantic flights - somehow the crew and the seats were so much better on my connecting TK flight within Europe."
Pros: "Seats were very comfortable with a foot rest, stuff went out of their way to help. I fell asleep and miss the dinner, when I woke up I was hungry and they went out of their way and fed me. Compare to most of us airline plus British Airlines that even sells the earphones and pillows, THY had everything free. It is a first class treatment for economy."
Cons: "It is just crazy the extra cost that a person needs to pay for each extra Kg he/she needs to have onboard along with their "free baggage." I had to pay 23 extra US Dollars for every Kg, summing up to $160 for 7 Kgs!! Those additional belongings were crucial and important to carry, it very well understood that a certain capacity is only allowed onboard, yet being considerate and understanding in terms of customers' needs and priorities is as equally critical and important. I think the way the airline approaches the "Extra Weight" issue needs to be revisited, keeping in mind both sides' interests and concerns."
Pros: "Outstanding service Excellent food Adequate entertainment Seat recline was good for economy"
Cons: "For a long flight (8+ hours) legroom on this Airbus was quite cramped Again poor boarding announcements resulted in very chaotic boarding process"
Pros: "I eventually arrived at the destination."
Cons: "Difficult to communicate with cabin crew due to lack of English. Flight was delayed by 1 hour. General atmosphere on plane was chaotic I think due to the small plane and length of flight as large numbers of people needed to use toilets."
Pros: "Not trying to be flattering here but it really is a good airline."
Cons: "I travelled in Business Class from Istanbul to Chicago. The service was not at all impressive and the crew were not very helpful. I asked for water and champagne with my dinner. Champagne never arrived, even after I asked for it again. My half-full glass of water was taken away halfway through dinner with no explanation and never replaced. I asked for water five times before I was finally brought a bottle of water over 30 minutes later when they were being passed around to everyone. Meanwhile, the two flight attendants I asked for water walked by several times picking up trash... not sure what was so difficult about bringing me a glass of water."
Pros: "The food was very good. As a vegetarian, I find I am quite disappointed on flights because of limited or no meatless options. This was not the case on Turkisk."
Cons: "Seats are too cramped. Need extra leg room. They should really take out a few rows of seats to provide some more much needed room."
Pros: "The variety of films on show was decent"
Cons: "The crew skipped our aisle whilst delivering the toiletry bags, some announcements were made purely in Turkish without regard to English passengers. The boarding gate from Istanbul was opened much later than the advertised times."
Cons: "they lost my luggage by my first stop"
Pros: "Beautiful jet. Fine pilots. Wonderful flight. The flight crew were great. Thank you team Trurkish airlines for a safe and memorable flight. God bless everyone! Christos"
Pros: "excellent food, service"
Pros: "I loved the bendable headrests. Olives and cheeses are different airplane food and really nice. Plentiful blankets and pillows."
Cons: "They didn't have any child-sized headphones available for my daughter."
Pros: "Cost / value, part of Star alliance group, nice lounge at Istanbul. Decent food, drink and entertainment on board."
Cons: "Boarding a bit of a zoo. Long lines at passport control."
Pros: "Nice onboard entertainment system"
Cons: "Extremely rude flight attendants. Did not care at all for customer service. Do not expect western standard service ! Service is 3rd world."
Cons: "I had two checked baggage a and o my 1 was delivered. I have reported this at the airport and have been following up with their customer service many times but no information is yet provided after days."
Pros: "Comfortable enough for a long flight, but not worth the price we paid."
Cons: "Price of ticket was too high even for economy class travel and flight was VERY late to leave and VERY late to arrive."
Cons: "More cushion in exit row seats."
Pros: "Super respctful"
Pros: "Very attentive staff"
Cons: "I have no complaints"
Cons: "Got delayed"
Cons: "The audio jack of the movie is not good It's on & off seems loose"
Cons: "Delayed and did not explain why"
Pros: "Not a lot"
Cons: "Customer service"
Cons: "Mechanical difficulty. Late Then missed connecting flight. 4 hours in a hotel. Then back to the airport the next day. Why can't airline keep planes in good condition?"
Pros: "The ability to charge my cell phone via USB ports. Also the movies on long flights is really nice"
Cons: "Quicker way to get off plane"
Pros: "Delta app is awesome."
Cons: "Really nothing. They did a great job."
Pros: "Crew was great seats comfortable but quite near back my connecting flight I had to get my seat when I got to the airport I was second from the back but close to washrooms"
Cons: "There was no entertainment on second flight but I didn't use it anyway On second flight washroom was not very good my scarfe dropped on the floor and was wet and yuckie"
Cons: "Flight was delayed over an hour. Missed my Easter dinner plans... :("
Cons: "The delayed at the gate looking for passengers, could have been avoided by doing cross checks at the counter. The snacks need to change. For someone who flies every week like me, the cookies and cheeze it's get old. Some variety will be awesome."
Pros: "Not crews fault that DELTA changed my flight at last minute!"
Cons: "Yes...not change my flight at the last minute and causing me to miss my connecting flight. Then making me reschedule my flight with only options that I now have (2) layover and then arrive in Korea another day later, that then caused me to miss my college orientation day!"
Pros: "Even in the absolute freezing (-40F) the plane landed an hour early into Minneapolis. Was only delayed 20 minutes leaving. Crew did amazing to get the plane going."
Cons: "Not getting turned around after flying in the air for an hour, having to get on another plane, and then landing at 4am."
Cons: "Na"
Pros: "Not much. Boarding by "zone" works ok, but is no quicker than most other boarding methods."
Cons: "Boeing 767-400ER seats had no leg room for 6'+ traveller like me. The entertainment system was so old that there were no 115v outlets or USB ports. On a 7-hour flight, that is a significant problem for travellers today with multiple electronic devices. Finally, we were not told in advance that we had to go through security twice and through US Customs BEFORE leaving Dublin. So, the 6-hour layover at JFK was a complete waste of our time as we did not have to go through Customs there."
Pros: "Very kind staff, no complaints about my guitar and even helped carry it to a closet (thanks sooooo much), nice veggie meal, everything was on time."
Cons: "Pretty rough turbulence, but that wasn't their fault of course."
Cons: "flights all on Delta - about one a week for 3 months straight - and yet when Delta cancelled my flight and re-booked they did not give me any upgrade or loyalty as I saw it - I had paid extra for Delta Comfort and they told me the flight they re-booked me on simply did not have any comfort available. However, I was not the one canceling the flight and re-booking - that is their problem and after so much loyalty for years I feel like I should have gotten some kind of upgrade for free...If I have to cancel - I have to pay fees - but if they cancel - I lose ...despite being a very loyal SkyMiles customer. I am quite disillusioned with Delta now and will have to look around to see what other airlines there are now - and my entire family - and what kind of loyalty they give to their loyal customers. It needs to be a two-way"
Cons: "No dairy free options!"
Pros: "That was a treat since I don't expect the option to watch movies on short flights Also, thank you for the healthier snack items- keep moving in that direction please!"
Pros: "Excellent"
Pros: "good flight and pleasant staff"
Cons: "no vegetarian option in business class therefore nothing to eat for me for whole flight. also sky lounge very poor"
Pros: "Friendly staff. :)"
Cons: "Longer flight with no WiFi or video. :("
Cons: "There is no place to specifically order vegetarian options in booking. Luckily virgin carries extra"
Cons: "Aircraft seemed shabby despite refresh of Comfort Plus, food was really mediocre. Steer clear of the Asian Veg option."
Pros: "i fell asleep until we arrive to STL."
Pros: "Early arrival!"
Cons: "Didn't know that I didn't have a window on the row I was on"
Cons: "I booked through kayak and received an e-mail saying "you're booked!" with a flight itinerary and everything and then I got to the airport and they told me I had no ticket to get on the flight and no payment had ever been made and that to get on the flight I would have to pay over $1000 for a seat !!!! The original ticket I bought was under $400. I was NOT happy with this at all - Kayak screwed me over and I expect compensation."
Pros: "Food and movies were good."
Cons: "Didn't leave on time."
Pros: "Nothing, they didn't care about you or to help, the llady was so rude and unfriendly, this situation ruin my whole trip"
Cons: "I call in advance to paid the fees for baggage, I call Aeromexico because was the main airline for the fly, but Delta at Seattle made me paid again the fees for baggage's even by phone they said that I didn't need to paid. BE AWARE AND CAREFUL BECAUSE THE LADIES IN THE FRONT DESK didn't even look the paperwork that you have in hand, they only want to charge you saying that your payment thru Aeromexico didn't help you in the 1st fly. How this can happen when Delta and Aeromexico are two subsidiary one of another ?"
Pros: "Service was fast and the inflight entertainment is free. Lots of movies to chose from, which is nice for the long flight."
Cons: "It was the most cramped I have ever felt in a plane and also the longest flight. Horrible combination. Some of the crew were snippy."
Pros: "Boarding went smoothly. We were on time. Attendants were excellently friendly and efficient. That is so nice to not have a grumpy flight attendant. Drinks are ridiculously priced, but I wasn't suprised. Great flight."
Cons: "Nothing special - just ok - tight leg leg room was expected - no entertainment at all - wifi very slow and couldn't load a book for my almost blind father - just ok"
Pros: "But, this wasn't bad at all, even though we were on the very last seat of the plane. We were next to one of the flight attendants during take off and landing and she was very kind and we were speaking with her. The flight was smooth"
Pros: "Crew was nice and friendly, boarding was fast, on time and overall service was excellent"
Cons: "The plane was small so not a lot of space and didn't offer food other than one beverage"
Cons: "The tsa is worthless"
Cons: "My flight got cancelled without letting me know in advance I was in the airport and spent me hours to switch a flight I ended up arriving at a different airport and need to spend more money for über"
Cons: "Flight delayed. Had to hurry to get to my train."
Pros: "the flight was on time and the staff very helpful"
Cons: "Zero communication to the passengers as to why we were delayed for almost an hour sitting on the plane"
Pros: "Everything"
Cons: "Everything was perfect"
Pros: "Smooth flight; informative crew"
Pros: "I got a seat in the exit row with lots of leg room. The entertainment that I didn't use offered a great selection with very recent movies, etc."
Cons: "I didn't like that I had to take a bus to my terminal. I didn't like the fact that my gate was changed more than five times. I didn't like that my flight time was changed more than 15 times with no reason why until boarding time. I didn't like the fact that I did not get a seat assignment until boarding the plane. I didn't like the fact that they couldn't manage to scramble another plane and crew, but instead forced us to wait over four hours for one that was stuck somewhere else in the country."
Cons: "Most everything was excellent, however my 2 year old daughter's in seat entertainment screen wasn't working. It was a full flight and there was no option to change seats. I brought it to the flight attendants attention however she wasn't able to reset it. A 7-hour flight from NY to Zurich travelling with small children without the movies was not as pleasant as it could have been."
Cons: "Flight was delayed substantially. Sat on the plan 40 minutes before taking off after already being 30 minutes delayed."
Pros: "People are good"
Cons: "Flight delays!"
Pros: "First flight I have ever flown that offered free beverages of all kinds. Food wasn't too bad. Entertainment choices were outstanding. Pilot was like a tour guide."
Cons: "Cramped space for 14 hours. Some crew were somewhat grumpy and seemed rushed, even though we had plenty of time."
Cons: "after reaching the destination, it took a lot to open the airplane's doors and letting people out"
Pros: "Crew was very nice"
Cons: "The aisle between seats are too small. The carts and people can barely make it through. Aisle passengers always get bumped making it a long flight."
Pros: "Food"
Cons: "There was loud, annoying static over the intercom off and on."
Pros: "Nice crew short flight."
Cons: "Not much flight was too short to say"
Pros: "Smooth and easy flight"
Cons: "Food and drinks served late"
Pros: "I liked the movies , comfortable seats, food was great!!!"
Cons: "If we had free WiFi"
Pros: "Crew very friendly"
Cons: "Lufthansa continuosly treats repeat customers like milk cows. The new 'light fare' is a genius way to charge the same as before with ZERO customer support."
Pros: "The food was really good! I don't expect much from airlines but I feel like I got a real meal on board (two of them!)"
Cons: "We were delayed taking off and there were three screaming babies, but there's only so much they can do about that."
Pros: "The crew was polite and efficient. Moved very well around sleeping passengers sprawled feet. The shortcomings of the flight had to do with being in a tail section of an economy class in a packed transoceanic flight."
Cons: "At the beginning of the long flight the cabin was chilled, which made me happy I had my hooded sweatshirt with me, but at the end it was hot and stuffy. There was no air regulation available from the seat, only light."
Pros: "Staff was helpful and kind. Entertainment had variety."
Cons: "Flight ran out of chicken meals fast, forcing the rest of the plane to have vegetarian instead. I was sat in 41G. Awkward seating arrangement. Worst seat ever! Super cramp, making a 9hr flight very uncomfortable."
Pros: "entertainment was good"
Cons: "the flight attendants were mostly absent. The flight attendants on the other side of the aisle were much more attentive and nice"
Cons: "No complaints. Good vegan food."
Pros: "Crew was nice. I will go again with Lufthansa."
Cons: "It was Air Canada. Terrible service. Staff needs education on where to take travelers thru the immigration locations. Wasted time going to different locations and time is an essentence! Too many changes of staff from one location to another when it came with wheelchair assistance. One staff was on her personal phone!!! Had 3 different changes of hands then still did not get us to the right terminal, had to run to make the flight! Is that how you treat a 86 years old traveler?"
Cons: "Few toilets for two sections and seats too close, if it is not uptight the seat in front of you. You can not enjoy and watch movies."
Pros: "Service was excellent, food was good, everyone was friendly and nice."
Cons: "Everything was OK."
Pros: "Crew and Food"
Cons: "DELAYED BOARDING, OVER CROWDED TOO TIED, VERY HARD TO GO TO TOILET OR STAND"
Pros: "Very comfortable flight. Excellent take off and landing. Liked the extra legroom in coach for a bit more $$. Super friendly & professional crew. PA system was very difficult to understand."
Cons: "the food was a bit bland. Selection of movies very limited"
Pros: "Nothing"
Cons: "Flying for funeral and they changed my destination from 2 flights to 3 because of a 3hr delay. Nobody cares about your wellbeing"
Pros: "The service was outstanding!"
Cons: "Someone stole my phone charger :("
Cons: "Delayed by two hours. Made me miss my connection. Also it is far too cramped for anyone who is tall. We need more leg room"
Pros: "The flights were on time, we made a 1 hr 5 min connection with no fluster. Dinner was one of the best airplane meals, breakfast a little less so"
Pros: "Nothing"
Cons: "Water was spilled on me by flight attendant. Luggage was left in Frankfort. Did not have clothes or medications, or daily necessities. Must wait 1 1/2 days to get luggage"
Cons: "Passenger behind me was kicking my seat. I called on flight attendant to resolve situation and they could not care less to resolve issue.instead asked me to move.my 6 year old son who was flying with me was terrified of the man that was kicking my seat."
Pros: "Great crew. Leg room reminded me of old days flying comfort."
Cons: "Flight was continually delayed, 15 by 15 minutes until 4 hours had elapsed."
Cons: "They tell you to download the app for entertainment but it doesn't work. No entertainment on the flight and no food unless you pay. The service sucked."
Cons: "Delay for one hour"
Pros: "Same as above."
Cons: "Same as above."
Pros: "Nothing"
Cons: "The seats was un confotble"
Cons: "This was an Air Canada flight. Time in line to check baggage in Frankfurt was 2+ hours, baggage was lost but arrived the next day at our destination. Unable to check-in online ahead of time for unknown reasons. Overall the Air Canada ground experience was pretty bad, but the crew/meals/entertainment was good."
Pros: "On time"
Cons: "The food, kids friendly"
Pros: "Faster, newer planes."
Cons: "Flights were late and boarding was caios, no one had any clue what to do. Blankets were filthy. Entertainment had limited choice. Considering I took six flights in this month, I will let it slide that they ran out of New movies. Worst part was food. Obviously, there is no quality consideration when they decide menu. Check Emirates or other similar fare bracket airlines to understand the gravity of Lufthansa food problem. If one reason I had to choose to drop Lufthansa from my future consideration then that would be worst food and drinks. I would strongly recommend that they should assign people who need additional time to board at the back of the plane. It will help them to go back of the plane faster and avoid gridlock in the middle. Another advantage is it will help other passengers leave plane faster at the end of the ride. Boarding process will be come significantly faster by filling the plane from back to front by loading passanger with children and who needs time at the first loading area at the back of the plane. Thanks"
Cons: "Plane was very late; boarding late; short flight so no food or entertainment, but not really a problem. Overall condition of plane was mediocre at best -- old plane, not particularly clean. It was actually Air Canada. If that is a partner of Lufthansa, very disappointed. Would not fly Air Canada again, but LOVE Lufthansa."
Cons: "The on board entertainment sucks you need to upgrade"
Pros: "Airline crew very friendly and courteous throughout entire flight"
Cons: "The cabin got a little hot during the night and made it hard to be comfortable. Also, the seats lean pretty far back so I had little room in front of me when the person sitting in front of me leaned their seat all the way back."
Cons: "Where to begin? During the booking process, there was no indication my travel partner and I would be flying Air Canada, and not Lufthansa. We were seated in the last row of the plane with painfully little legroom — even for two women of relatively small stature. The plane was not equipped with modern conveniences of operational wifi, music, or any other means of entertainment over the ten-hour flight. We were nearly an hour late to depart, but were unable to hear anything over the speakers regarding the cause for the delay, nor could we hear any of the flight attendants' safety instructions. What we could hear, however, was the surprisingly loud and nearly constant DINNNGGGG of the passengers' call buttons as they summoned the flight attendants. Because the flight was an overnighter, we attempted to sleep, but it was nearly impossible to do so due to the noise. I had earplugs in and could still hear the chimes, which were positioned right above our seats and made for an unpleasant experience and cranky travelers. The food was subpar as expected, but it would've been nice to be surprised with something resembling a fresh piece of fruit or vegetable. The flight crew was polite and one of the attendants took pity on us and offered a complimentary shot of whiskey, which partially alleviated the discomfort of the experience. That man is a saint and we surely hope he is better taken care of by this airline than we were. Overall a miserable experience. Will definitely rethink flying both Lufthansa and Air Canada in the future."
Pros: "crew at the gate really excellent"
Cons: "usual plane handling at Frankfurt - bus to terminal, 60 mins is not enough to wait for bus 15 mins drive 10 then go through security and passport control then go from B to A leaving no time to catch a plane Lufthansa scheduling need to experience what they do to passengers"
Pros: "Everything"
Cons: "Not a thing"
Pros: "Everything except the delay. I love the free movies and free headphones. I love getting two blankets. The flight attendants were great!"
Cons: "two and 1/2 hour delay before taking off."
Cons: "Flight delayed. Pilot told us we would arrive on time anyway, but we were very late and our luggage did not make the connecting flight."
Cons: "Needed entertainment"
Pros: "I liked the entertainment part: movies are good, crew was pretty nice"
Cons: "I didnt like the boarding process bacause it wasnt in order, also airplane crew started feeding passangers in 3 hours!!! after we took off. I started thinking that it is not included in my ticket!"
Cons: "It was delayed by 9.5 hours!!!!!"
Pros: "Munich airport is convenient and boarding went smoothly"
Cons: "This was an SAA plane, not Lufthansa. I have only had excellent service on Lufthansa. This flight again did not have a functioning entertainment system. I asked for this to be addressed and the SAA crew ignored the request and in the morning looked surprised to find out that several of the TV monitors had not worked at anytime on the flight. Not impressed."
Pros: "I liked the in flight movies"
Cons: "Can't say there was anything I didn't."
Cons: "They lost my luggage. I don't understand why there isn't an arrival scan and how airlines don't take more responsibility for bags"
Cons: "The flight never took off. We had to wait 6 hours in line, and they still couldn't rebook many of us. When I was finally rebooked on a Swiss Air flight, the flight was invalid, Swiss didn't accept it. I was send to various different lines, and they didn't even understand what my problem was. Finally after spending 2 whole days at the San Francisco airport, I could take off with a 30 hour delay. The Swiss Air flight was wonderful."
Pros: "On time"
Pros: "Direct flight, separate spacious toilets, decent food"
Cons: "It's a good flight overall"
Pros: "Very accomdating crew"
Pros: "Yes"
Cons: "Nothing. Flight was amazing"
Cons: "Keep the temperature at a more reasonable level. Blankets + two layers of clothing was definitely not enough."
Pros: "The crew tried to be helpful but were equally frustrated with the ground crew."
Cons: "Follow your own policies. Allow people to board (economy plus) with their hand luggage who have followed all the rules and chosen a seat in the front of the plane. My daughter and my KLM approved baggage were taken by the boarding crew while allowing other passengers to go with more than allowed"
Pros: "Staff were professional and polite."
Cons: "Despite zone boarding, boarding and disembarkation were very slow. Passengers like me with flight connections were very anxious regarding missing these."
Pros: "The crew was amazing, flight on schedule and good entertainment."
Cons: "Space is just reasonable on a long flight, even if there's seats more spacious that you could choose if you pay more."
Pros: "Crew helpful. Food good."
Cons: "Better range of movies please"
Pros: "Seats super comfy. Ended up with 3 seats to myself that formed a bed for the lap Uk to NZ. Very nice!"
Pros: "Seat was comfy and spacious for economy class"
Cons: "Vegetarian meal was okay but could be more enjoyable if served with bread at start of meal."
Pros: "Great crew, comfortable seating with enough leg room."
Cons: "Provide dinner before getting to joburg, instead of a snack. Flight arrives late so dinner would be appreciated"
Pros: "Crew was helpful and food was very good"
Cons: "There was no entertainment on the flight from Vancouver to Amsterdam and this on top of a two hour delay in taking off which led us to have to literally run to our gate in Amsterdam to make the connection to Mumbai"
Pros: "The crew was great! The food was also much better than other airlines. And passing out whole bottles of water was much appreciated."
Pros: "Crew were great, food, entertainment, seat and everything else was great as well."
Cons: "The overall travel was good, no wifi and the entertainment system had a faulty headphone connection, and no place to charge devices other than through a USB port"
Pros: "Good comfortable seat with extra leg room. Pleasant crew."
Pros: "Last year I flew Lufthansa which was my worst experience flying ever. I thought the new standard was so low I would never fly to Europe again. I had heard KLM was good but I felt this was as good as could be expected actually much better. The food was even good."
Cons: "I would have to dream something up."
Cons: "Landlords gave an unpleasant service! Which continued with late of 50min of the flight, they didn't do anything to help/ to provide the passengers the answers. The food was cold It was comfort place to sit. Bad experience with KLM"
Pros: "Overall booking and airport was ok. Food was also actually quite good."
Cons: "A comfort of the seats... well its economy class in the end. Entertainment was just dreadful - small screen with visible pixels - I was unable to watch any movie."
Pros: "Good selection of movies."
Cons: "Very small seats with no leg room and very little room on either side. The food was bad - even when compared to other airplane food. Plane is kept too warm."
Pros: "Easy flight; loved the crew and their friendly customer service. Great food, kept everyone hydrated and fed."
Cons: "The movie options, as well as music and TV options were limited. There were no electrical outlets."
Pros: "I slept pretty much the whole time"
Pros: "Able to fly direct to ansterdam"
Cons: "Have to lay over on the way back. More expensive than other airlines."
Pros: "Nice to have a wrap for the snack."
Cons: "Would have preferred boarding by row - back of the flight first so would have been more organized."
Cons: "The cabin crew was racist. She told me to move back from an empty seat just because she wanted one of the guys ( from her country ) to set on it! Very rude and racist."
Pros: "Excellent very good"
Cons: "Everting so good ex"
Pros: "Short flight with good communication."
Cons: "Nil to complain."
Pros: "The food service was good and the flight attendants were friendly."
Cons: "The plane was very uncomfortable. The seats were small, you felt on top of the person next to you, and there was no leg room. I am a pretty small person- I can't image how uncomfortable all of the taller passengers must have been."
Cons: "Headset jack only worked if the headset plug was in EXACTLY the right spot."
Cons: "Bag was lost"
Pros: "The crew came to get me from the arrival gate to get to the departure gate since our plane was delayed. It helped to know that the airline was checking to make sure we made the flight."
Cons: "I did not get my luggage in Nairobi. The delayed flight that was the most likely reason it did not get to the connecting flight to Nairobi."
Pros: "Nice seats, comfortable."
Cons: "Again, no aisle seat for SkyTeam Gold member. Also, my baggage was lost. First bag arrived a day late, second after I had left Billund and it was six days before the bag with my clothes reached me. I was told I will have 100 euro credit for clothing, but in the winter and for 6 days, this was not even close to the amount I needed for clothing and necessities, to have my time here."
Pros: "The food and the punctuality"
Cons: "The technology in interteiment is not touch screen"
Pros: "Everything"
Cons: "Nothing"
Cons: "una valija se perdió. Eso desató el descontrol que tiene KLM para seguir el equipaje. No hay como hacer tracking. No hay un teléfono a donde hablar, la web está desactualizada y con información equivocada. Direccionan a usar canales de twitter y facebook que no responden. Primer experiencia en KLM y no pienso nunca más usar esta aerolínea. Llevar el equipaje o resolver un problema sobre valijas es de lo más básico de una aerolínea y no lo hacen."
Pros: "The flight was very good, specially considering it was a daylight one. Staff was friendly and servicial. Tue food was above the industry's average."
Cons: "Two hours delay in the start."
Cons: "old plane, tight and uncomfortable"
Pros: "Of the multiple international airlines I recently flew with, I would have to say KLM was by far the best. Relaxing atmosphere, comfortable seating, great in-flight entertainment, although I have the go-go in-flight data/entertainment plan with t-mobile (highly recommended), the flight included a decent selection of movies, television programs, etc. The food far exceeded typical "airline quality," even for an international flight - and included a fabulous little snack box with locally sourced gourmet and specialty items such as chocolate from Belgium, fine cheeses from France, and crackers from England. Drinks = gratis, and crew was exceptionally attentive and went out of their way to make flight as pleasant as possible."
Cons: "Nothing."
Cons: "magazines very dog eared and some badly torn"
Cons: "Our flight was canceled from Amsterdam to Bordeaux and did not receive any direction and had to find alternate flights for ourselves with the personal expense of using our own cell phones. Then our luggage lost for 3 days. Not happy! We ended up flying from Toronto to Paris then to Bordeaux. Lost my upgrade money for seats. Now have to deal with KLM for refund!"
Pros: "Food and staff were great"
Cons: "Entertainment system old and not as many options as other KLM flight. No power on aircraft for charging"
Pros: "Good and plenty of food available."
Cons: "No power to charge phones, laptops, etc and no WiFi available. For such a long trip (10 hours) below industry standard."
Cons: "The crew on the Lagos Amsterdam route (in economy) are particularly unfriendly and brusque. This is my experience each time i fly this route in economy"
Pros: "Crew was excellent"
Cons: "Economy was very tight! Seats were uncomfortable"
Pros: "Special treat for King's Day Friendly crew"
Cons: "15 min late boarding 30 min delay leaving the gate Very little leg room"
Pros: "No entertainment or food needed on a half hour flight. Otherwise excellent."
Cons: "Nothing​"
Cons: "Very slow service. I wanted to by several goods from duty free. But crew served only first 20 rows of aircraft."
Cons: "Fewer entertainment options than the delta flight. I got excited with that first flight."
Pros: "Good food, good entertainment system, comfortable seating."
Cons: "Only one toilet working in business class. A crew member told me that it was a decision to fly with only one toilet to ensure no delay. There was a disgusting stench of sewerage for the complete flight from Amsterdam to Johannesburg. This was in all likelihood due to the broken toilet on the left side."
Pros: "Average service and food quality"
Cons: "Inside the business class cabin Boeing 777 only one toilet facility available. People is queuing."
Pros: "Very friendly and helpful crew."
Read more about SWISS
Safety measures for airlines flying from British Columbia to Johannesburg
Airlines flying from British Columbia to Johannesburg have enacted additional safety measures and adjusted policies to better accommodate travellers. Policies vary by airline.
Heightened sanitation
Daily cleaning, installation of cabin HEPA filters on flights from British Columbia to Johannesburg
Mandatory masks
Masks required on board, masks provided on flights from British Columbia to Johannesburg
Social distancing seating
Middle seats unavailable to book on flights from British Columbia to Johannesburg
Pre-flight testing
Testing for antibodies, testing for symptoms for flights from British Columbia to Johannesburg
Book cheap flights from British Columbia to Johannesburg
Recent return flight deals
Search by stops
Search by airline
Search by price
Recent one-way flight deals
Search by stops
Search by airline
Search by price