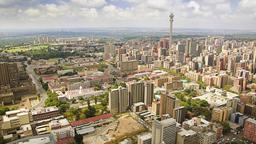 Find cheap flights from British Columbia to Johannesburg
Search hundreds of travel sites at once for deals on flights to Johannesburg
FAQs for booking flights from British Columbia to Johannesburg
How does KAYAK find such low prices on flights from British Columbia to Johannesburg?
How does KAYAK's flight Price Forecast tool help me choose the right time to buy my flight ticket from British Columbia to Johannesburg?
What is the Hacker Fare option on flights from British Columbia to Johannesburg?
What is KAYAK's "flexible dates" feature and why should I care when looking for a flight from British Columbia to Johannesburg?
Top 5 airlines serving from British Columbia to Johannesburg
Scores according to KAYAK customer reviews
8,0
SWISS
Overall score based on 9 044 reviews
Pros: "I upgraded to premium economy, worth every dollar. seats were comfortable and reclined quite far."
Cons: "honestly nothing needed improving ."
Pros: "Everything was amazing, except for 2 pieces of luggage that got lost, misplaced, from Zurich to Chicago"
Cons: "2 luggage missing, I was told by Swiss airlines I would get them the next day, because they were left behind in Zurich."
Cons: "Rude ground staff at Athens airport, unable to check in online prior to flight, had to wait in line for over an hour for a connecting flight and run to the gate to then be told I was on standby for my next connecting flight. Poor customer service, no headphones given even though all seats have tv screens - such a small thing can make a difference to overall experience eg providing headphones. The check in and boarding forbthis flight was an absolute joke. Two men were about to have a fight due to how irritated everyone was for standing in line for so long. No need whatsoever. Meanwhile 3 staff sat at the ticketing desk and just watched the line grow! When I asked for assistance they brushed me off as if I were a flea! Athens Swiss airlines ground staff are up there with the worst customer service I've seen."
Pros: "Crew was great, seating comfortable."
Cons: "On time"
Cons: "seat comfort"
Pros: "Lots of room on the flight, fresh warm bread, lots of water, nice cabin crew"
Cons: "How do I book a vegetarian meal??"
Pros: "I loved that every seat had a pillow, blanket and head-phones waiting. The movie selection was great, too.The service was excellent. Love having metal utensils, and not plastic."
Cons: "No fault of the airline, but when passengers recline their seat backs all the way, it's very difficult for the person behind. Two vegetarians meals were offered - which is ok, but I was unsure if either had sufficient protein; plus the side dishes were all starches."
Cons: "Flight was cancelled. I was rebooked on different flight, arriving in total 6 hours later than planned. My train connection was not valid, and I hhad to buy another ticket."
Pros: "Outstanding service by the crew."
Cons: "Seats in economy area little cramped"
Pros: "This new c-series was fantastic, what a nice aircraft!...feels very airy, clean & modern! Wow! Thumbs up! Looking to fly again on this plane."
Cons: "Nothing!"
Pros: "The flight was smooth and on time. The flight crew did everything alright."
Cons: "Connecting flights. All lies, no cooperation. Not a small airport as it takes nearly half an hour to get to Gate E. Too few characters allowed to explain all we went thru."
Pros: "Very friendly and attentive crew. Clean plane."
Pros: "I liked how nice the crew was."
Cons: "I didn't like how check in took a very long time. And they made me check in my carry on when it fit the restrictions and the overhead bins on board were not full."
Pros: "Great services and the staffs. Very comfortable flight and plane"
Cons: "N/A"
Pros: "Ricaro seats often broken and backs don't stay in the upright position."
Cons: "Food is terrible. The hot pocket meal served at the end of the westbound flight is even more than terrible. The (single) Oreo cookie served for dessert on the eastbound flight is rather disappointing and truely less than one would expect or hope for from a Swiss airline!"
Pros: "Left on time, arrived on time, more or less."
Cons: "packed in like anchovies in a tin."
Cons: "carry-on baggage procedure not clear. deal with this issue upfront, not at end when cost is 3x more so Swiss can make more money this way."
Pros: "Fast boarding and deplaning."
Cons: "Not clear seat bookings cost $35. I was assigned the last row. Extra short width, pitch, couldn't fully recline (A340-300) Terrible food. Super old, tired plane. Crappy in-flight entertainment with non-intuitive controls. Poor air conditioning. I felt like I was stuffed in a cage for 7 hours. Way worse than United domestic."
Pros: "great staff"
Pros: "clean, very new plane friendly staff"
Cons: "delay"
Pros: "Everything was good. From the service to the food."
Pros: "The food wasn't bad"
Cons: "Business seats suck"
Pros: "Good and fast service"
Cons: "The size you allow for the hand baggage is insufficient"
Pros: "I was very happy with the overall experience"
Cons: "The crew could have been a little more helpful"
Cons: "Mackenzie Gray/ My flight was cancelled due to bad weather conditions unfortunately. I'm upset that I never received my initinerary for my substitute flight! I tried online and calling the # that was provided no results. I managed to get thru to someone and they told me they would send the info to my email but they never did."
Pros: "Air hostesses were very courteous, friendly and the cabin was clean and comfortable. My flight from jfk to Geneva (then Zurich) was cancelled due to weather in Geneva (Swiss 23) so I got upgraded to a delta flight to Brussels then to Zurich Comfort+ !!! Thank you!"
Cons: "Flight from Zurich to Johannesburg: Swiss 288 (airbus a340-300) Sat in the last row of the Swiss air flight, economy, which was okay but our whole row video enternatinment system didn't work. You'd pick a movie and it wouldn't play. The games, camera and flight status animation all worked but not the movies. Air hostess tried resetting , still nothing. But it was a great opportunity to have a lovely conversation with my new German Friend Barbara and read my book! More lactose intolerant alternatives for breakfast which had much (cheese, yogurt, croissant) Other than those two , excellent flight. Thank you Swiss!"
Pros: "It was an 8.5 hour flight and we got fed 2 meals, 2 snacks and had lots of beverage breaks! We were delayed a little but it was due to an issue in France, not anything to do with the airplane, and the captain found a solution faster than he had originally said he would (with the help of the tower of course)."
Cons: "The legroom in economy is just as bad as you would expect."
Cons: "The flight was 1:20 hours delay so it arrived at midnight to Vienna. Even they refused to accept all the cabin bags on board. Very disspointed with Swiss. I'm flying twice time a week and I never experience so frustating experience like Swiss Air"
Pros: "It was okay. No complaints. I appreciated that I was given a seat near the front to run and make my next flight."
Cons: "my ticket was changed and messed up and could be due to language and understanding, I ran a lot to get to my flight and had to go back and forth between the check in line and ground force and wait out of line until a resolution was found."
Pros: "Entertainment"
Pros: "The flight attendants were very attentive and professional. Food and snacks were tasty and Proseseco delicious! Upgraded seats were worth it for a long flight."
Pros: "On time, good service, nice crew"
Cons: "Tight space for legs when chair is in flat setting"
Cons: "My seat did not recline and my tv did not work"
Pros: "The food was really great! And the crew was very friendly. Was pleased that everything went smoothly."
Pros: "Food was decent and flight crew friendly."
Cons: "Very bright light in hallway stayed on for entire red eye making it impossible to sleep."
Pros: "It was nice to be given a 20 euro voucher for food and beverage, due to the 5 and a half hour flight delay."
Cons: "There was much confusion and no one seemed to know what was going on with this flight. By the time I reached Schipol all trains and trams had stopped. I had to pay an extra 40 euro for cab home that night."
Pros: "Great customer service."
Cons: "Breakfast was a strawberry yogurt, orange juice and a croissant. Sugar free options ie. Eggs, rye or whole grain bread are a few examples of sugar free breakfast items that could be provided."
Cons: "Food: not so good! Entertainment: in the section of the new releases movies was old not new:) And my bag didn't come on the and :("
Pros: "Comfy seats. Friendly staff. Lots of food and beverage options"
Cons: "The length of the flight. But I don't know how to make it shorter"
Pros: "The food, the crew, and the smooth landing"
Cons: "The seats. Kind of uncomfortable"
Pros: "Food, service"
Cons: "Room in economy"
Pros: "Comfy, loved the individual Tvs and food was great!"
Pros: "Crew was great. Very helpful because I needed assistance due to back injury."
Cons: "Food was not very good."
Pros: "Friendly crew. Good food"
Cons: "None"
Cons: "At the check-in gate there was pandemonium. It was not clear how to proceed. The lines were long and disorderly. Since I had passed through passport control, I didn't think I would need to go through again just before boarding. I was in line, ready to have my boarding pass scanned when I was told I needed to have my passport checked! I had to step out of line, go back and get my passport checked, then go back in line to board! I could not get an assigned seat until I got to Zurich. I needed an aisle seat (I had a bladder infection and would need to use the toilet often). It was left up to me to negotiate with my neighbor to switch seats--- the crew would not help at all. I was cramped in my seat. The man in front of me put his chair too far back; I was difficult to work on my laptop with so little room between me and the table. The snack was horrible---uncooked, tasteless calzone and ice cream."
Pros: "Excellent service ans quality flight"
Pros: "Nothing"
Cons: "The most racist and unfriendly and uncivilized people ever."
Pros: "Easy and quick"
Cons: "I would definitely have vegetarian food. 30% of population is vegetarian"
Pros: "Great service"
Pros: "Good gluten free bread on Istanbul to Malta leg. Blankets are good as is amenity pack which has all but diasappeared on BA. Good choice of films"
Cons: "Foot rest in economy, gluten free meal is poor (except bread)."
Pros: "The crew was amazing and service was very professional."
Cons: "Lower prices!"
Pros: "The staff the staff the staff. They made the trip so enjoyable. The A330-300 aircraft was smooth and silent. Very impressed"
Cons: "The seats in business class were not as soft as they could be but very impressed overall and good value for the cost of the business class ticket"
Pros: "Hostes are great"
Pros: "crew and service are great."
Cons: "wasnt able to print my boarding pass while checking in online. being able to do so would have helped a lot if i didnt have to check-in at the counter as the flight was at 5am. i could have just got in and spent the night at a lounge."
Pros: "Probably best economy class service and amenities and timings."
Pros: "Noise cancelling headphones make the long flight a lot more bearable and relaxing. I like HOW they build the menu even though i have allergiee ane cannot eat everything. Crew all had good attitudes which is nice."
Cons: "Late to board, slight cluster due to that. Being on time with connecting flights is apparently too ambitious."
Cons: "I was disappointed that the two female flight attendants on my side (seats A&B) did not come across friendly, and any request appeared to be a bother. At one point I requested bread and butter, the flight attendant seemed annoyed and said if she can find some, and never came back to me. I went to the galley, where a male flight attendant was working on something. I requested some bread and butter from him, was met with s smile, and was able to locate a roll and butter for me in under a min. Please note, I do not think this was a gender issues, it just happens to be the situation with this case, and I specified it as I do not know the names of the flight attendants, but the airline should be able to identify who was working the different sections."
Pros: "The food, crew & entertainment system"
Cons: "The flight was delayed over two hours causing great stress and worry about missing our next flight, which we did. As there were many of us on the neit flight also I wonder if any effort was made to hold that flight for us."
Pros: "We received kosher meals and snacks on both legs of the flight which we really appreciated. The flight attendants were pleasant and helpful. In flight movie and music selection was good. Bathrooms clean and well attended. Flights were on schedule."
Cons: "I generally don't like flying. Sorry. Seats were very tight in Economy. Not enough water, though we usually bring it."
Cons: "I booked a place in advance, but the place was changed because I did not check in 24 hours before the flight. And I got a place near the restroom. It was terrible!!!! it was impossible to sleep and eat normally. And the smell of the restroom all the way. Very upset."
Cons: "Options for vegetarians were not really good."
Pros: "First leg (Mia to Instanbul) crew was excellent!"
Cons: "second leg (Istanbul to Johannesburg) crew were rude!!!"
Pros: "On time."
Cons: "No AC"
Pros: "It was a very fine flight Kosher food was fine Only problem was very long lines at boarding and repetitive"
Pros: "excellent service."
Cons: "internet should be free."
Pros: "Service, food, staff—all excellent!"
Cons: "The cabins on both flights were too warm."
Pros: "Meal service on a short flight"
Cons: "This was a connection flight to telaviv, but I still had to go through security again. On top of that, once through security there was no food or drinks available while waiting to board."
Pros: "Great service in the airplane plus they offer some amenities like slippers, tooth paste and toothbrush, they offer you wet towels to clean and refresh yourself during he flight. Really good."
Pros: "The entertainment selection for the long flight was very appealing. It had enough movies to help me pass the entire time. The food was pretty decent and the selection of drinks was surprising with the free alcohol."
Cons: "The boarding process was like every other in Europe that we saw. No boarding zones and a bus to the plane."
Pros: "Movies made the long flight go by much faster!"
Cons: "Very disorganized the gate checking, staff ne d hospitality training . You ESP not have time for your queries and concerns . They are always in a hurry to finish talkign to you . Poor hygiene. The bathrooms are very dirty and has nomjand soap to wash your hands . Male staff in board come across unpolite. ingelt inwelcomed by the male flight attendant port side at the back.?"
Pros: "Everything else"
Cons: "Leg room is too narrow and seat cushion is too harsh to sit on for a 12 hour flight"
Pros: "Good entertainment system with lots of options."
Cons: "The plane was uncomfortably warm throughout the (long!) flight, which made it difficult to get any rest."
Cons: "After ordering Asian vegetarian meal, I got pasta. That was disappointing"
Pros: "Everything was great!"
Cons: "Can't think of anything worth of complain!"
Pros: "Ozan was a perfect attendant. Always asked us how we were and helped us when we needed anything."
Pros: "If one puts seats in relaxed position, other travelers complain so why have the option of putting seat in relaxed position"
Pros: "All good"
Pros: "There is nothing bad that I can say about the trip. From the hot towels to refresh yourself to the friendly crew to the food. The entertainment choices were good and easy to use. I would defiantly fly with them again."
Pros: "Outstanding service Excellent food Adequate entertainment Seat recline was good for economy"
Cons: "For a long flight (8+ hours) legroom on this Airbus was quite cramped Again poor boarding announcements resulted in very chaotic boarding process"
Pros: "same as above, i love that i was able to check in online and choose my seat. I love the kit (toothbrush, socks) and the quality of the pouch - super love it! Pillow and blanket as well is still the same quality as before."
Pros: "I eventually arrived at the destination."
Cons: "Difficult to communicate with cabin crew due to lack of English. Flight was delayed by 1 hour. General atmosphere on plane was chaotic I think due to the small plane and length of flight as large numbers of people needed to use toilets."
Pros: "Service, food, entertainment is off the charts!"
Cons: "Seat comfort and legroom in Economy is below standards for even a domestic flight. Flew for over 21 hours on two concurrent flights and I was almost insane. Last leg was on Jet Blue and I felt like I was in First Class with their leg room and seats."
Pros: "Not trying to be flattering here but it really is a good airline."
Cons: "I travelled in Business Class from Istanbul to Chicago. The service was not at all impressive and the crew were not very helpful. I asked for water and champagne with my dinner. Champagne never arrived, even after I asked for it again. My half-full glass of water was taken away halfway through dinner with no explanation and never replaced. I asked for water five times before I was finally brought a bottle of water over 30 minutes later when they were being passed around to everyone. Meanwhile, the two flight attendants I asked for water walked by several times picking up trash... not sure what was so difficult about bringing me a glass of water."
Pros: "the boarding agent was very helpful and professional"
Cons: "no entertainment items such as TV"
Pros: "The variety of films on show was decent"
Cons: "The crew skipped our aisle whilst delivering the toiletry bags, some announcements were made purely in Turkish without regard to English passengers. The boarding gate from Istanbul was opened much later than the advertised times."
Pros: "excellent food, service"
Pros: "Food and entertainment are great"
Cons: "For suggesting that you are the best airline the airplane was VERY unconfortable. seats are super narrow, absolutely no leg room, 12 hrs in that space makes you insane. I would not recomend the airline to anyone. I had high spectations and they werent satisfied at all."
Pros: "Na"
Cons: "Na"
Pros: "Everything"
Pros: "The food was amazing, and the seats were more comfortable than in other aircrafts."
Cons: "The boarding that took forever. We were standing for about an hour and the place wasn't even well ventilated for the amount of people were there"
Pros: "Friendly smiling faces, smooth boarding, clean and fresh seats, excellent in-flight entertainment, delicious food and timeliness of flight. THY is always on the top!"
Cons: "Wasn't able to go due to the coup and I haven't heard back from anyone and have not received a reimbursement. And when I call it takes more than 30 minutes to reach an actual person."
Pros: "The entire experience was great, good meals, great entertainment system, wifi on board, great attention."
Cons: "The seats are not the most comfortable for such a long flight. My seat would not recline which made the super long flight feel even longer."
Cons: "They left my bagage in Estambul"
Cons: "More cushion in exit row seats."
Pros: "Super respctful"
Pros: "Great crew."
Cons: "Entertainment system malfunctioned constantly"
Cons: "Got delayed"
Pros: "Not a lot"
Cons: "Customer service"
Pros: "See previous comments."
Cons: "See previous comments."
Pros: "There was an incredibly large passenger next to me and I was essentially afforded only a quarter of my seat. It is not really fair for anyone to have to sit next to someone taking up twice their seat."
Pros: "Boarding was efficient. came through often for water, coffee etc"
Cons: "Rotten attitude of most flight attendants (especially boarding door attendant for ATL-LAX portion and first class attendant for LAX-OGG portion). Some of the worst I've experienced in a while."
Pros: "The ability to charge my cell phone via USB ports. Also the movies on long flights is really nice"
Cons: "Quicker way to get off plane"
Pros: "The crew was great, very accommodating food selection was nice."
Cons: "The cabin temperature was extremely warm"
Pros: "At the airport things were quite, security was fast. Boarding was fast and smooth. I've flown with delta a lot and also a lot of others (cheaper ones) and I'm always happy when I get a delta flight things are always calmer and less crowded!"
Cons: "N/a"
Pros: "Crew was great seats comfortable but quite near back my connecting flight I had to get my seat when I got to the airport I was second from the back but close to washrooms"
Cons: "There was no entertainment on second flight but I didn't use it anyway On second flight washroom was not very good my scarfe dropped on the floor and was wet and yuckie"
Cons: "Old plane, long delay, sketchy WiFi."
Pros: "They ran out of my preferred menu choice for the first meal. Martha went out of her way to bring my first choice for the second meal, which was very thoughtful. Nancy brought my friend an extra meal."
Cons: "I thought there would be more new releases to watch, but overall the selection was good."
Pros: "Even in the absolute freezing (-40F) the plane landed an hour early into Minneapolis. Was only delayed 20 minutes leaving. Crew did amazing to get the plane going."
Cons: "Food was ok...cramped space"
Pros: "We eventually arrived"
Cons: "Then, in Atlanta, the flight was delayed 3-4 times, and our departure was more than an hour late. Overall, not one to be proud of, Delta"
Pros: "Having three seats."
Cons: "I had three seats to myself! After getting elbowed all the way from Amsterdam to Minneapolis, I was tired and I slept three good hours."
Pros: "I have never seen a gate attendant call each person by name as she scanned their boarding passes! At Delta I felt welcomed by every employee. Even the pilots greeted the passengers as they exited. All the other airlines just want my money, they want to cram me into smaller and smaller spaces and want me to sit there and shut up so they don't have to interact with me. I will fly Delta every chance I get, even if I have to pay more money."
Cons: "flights all on Delta - about one a week for 3 months straight - and yet when Delta cancelled my flight and re-booked they did not give me any upgrade or loyalty as I saw it - I had paid extra for Delta Comfort and they told me the flight they re-booked me on simply did not have any comfort available. However, I was not the one canceling the flight and re-booking - that is their problem and after so much loyalty for years I feel like I should have gotten some kind of upgrade for free...If I have to cancel - I have to pay fees - but if they cancel - I lose ...despite being a very loyal SkyMiles customer. I am quite disillusioned with Delta now and will have to look around to see what other airlines there are now - and my entire family - and what kind of loyalty they give to their loyal customers. It needs to be a two-way"
Pros: "That was a treat since I don't expect the option to watch movies on short flights Also, thank you for the healthier snack items- keep moving in that direction please!"
Pros: "Excellent"
Pros: "good flight and pleasant staff"
Cons: "no vegetarian option in business class therefore nothing to eat for me for whole flight. also sky lounge very poor"
Cons: "price could be cheaper"
Cons: "Aircraft seemed shabby despite refresh of Comfort Plus, food was really mediocre. Steer clear of the Asian Veg option."
Pros: "Delta personnel were very pleasant/friendly"
Cons: "I booked through kayak and received an e-mail saying "you're booked!" with a flight itinerary and everything and then I got to the airport and they told me I had no ticket to get on the flight and no payment had ever been made and that to get on the flight I would have to pay over $1000 for a seat !!!! The original ticket I bought was under $400. I was NOT happy with this at all - Kayak screwed me over and I expect compensation."
Pros: "Flight crew was good, we arrived early on flight out and back! Feel like seats are tinier than ever, maybe it was just me. Food (water & pretzels) were OK, but nothing special (then again it was a short flight, so I didn't expect anything). Plane was small so we needed to gate check bags and the gate attendant came around and tagged everyone's bag for us, well before boarding which was hugely efficient - kudos to her on that!"
Cons: "Gate attendant's mic was broken (or she didn't know how to use) so she had to yell into the boarding area."
Pros: "Service was fast and the inflight entertainment is free. Lots of movies to chose from, which is nice for the long flight."
Cons: "It was the most cramped I have ever felt in a plane and also the longest flight. Horrible combination. Some of the crew were snippy."
Pros: "Landed from Sydney at 8am. Flew to San Francisco at 4pm. Long wait. Not good."
Cons: "Landed in Los Angeles at 8am. Left for San Francisco at 4pm. Aweful."
Pros: "Boarding went smoothly. We were on time. Attendants were excellently friendly and efficient. That is so nice to not have a grumpy flight attendant. Drinks are ridiculously priced, but I wasn't suprised. Great flight."
Pros: "Nice staff (check in counter and flight attendants) and good food and smooth ride"
Cons: "I wasn't allowed to bring my hiking poles onto the flight and they didn't fit into my checked bag."
Cons: "I was not able to use this flight from Dallas because of the Hurricane Irma's impending closure of Sarasota. So I had to purchase a one way, First Class ticket from Dallas to Tampa so that I could get home before the hurricane hit. However, the flight from Dallas to Tampa via Atlanta was excellent in all the above. Now, I have to figure out how to get credit for the unused portion of the DFW-ATL-SRQ! Any suggestions? FR. JOE CONNOLLY"
Pros: "I would like more detail about traveling companions displayed."
Pros: "The one good thing about this unexplained ordeal (the flight was delayed for 5 hours, causing me to miss my connection) was that, after a few hours of hearing nothing (no emails or texts from Delta), I finally saw some options for different flights pop up, so I was able to book a new flight without calling India. Also, I got an exit row seat on my new flight to MSP."
Cons: "They moved our gate about six times and never told us why the flight was delayed. Actually, the biggest annoyance was that Delta told us nothing. The only reason I knew about the delay and gate changes was because of Kayak! I know I am signed up to receive texts and emails from them, but I guess they forgot to notify me."
Pros: "Crew was nice and friendly, boarding was fast, on time and overall service was excellent"
Cons: "The plane was small so not a lot of space and didn't offer food other than one beverage"
Cons: "My flight got cancelled without letting me know in advance I was in the airport and spent me hours to switch a flight I ended up arriving at a different airport and need to spend more money for über"
Cons: "Flight delayed. Had to hurry to get to my train."
Pros: "Everything went smoothly"
Cons: "Not anything"
Pros: "the flight was on time and the staff very helpful"
Pros: "I got a seat in the exit row with lots of leg room. The entertainment that I didn't use offered a great selection with very recent movies, etc."
Cons: "I didn't like that I had to take a bus to my terminal. I didn't like the fact that my gate was changed more than five times. I didn't like that my flight time was changed more than 15 times with no reason why until boarding time. I didn't like the fact that I did not get a seat assignment until boarding the plane. I didn't like the fact that they couldn't manage to scramble another plane and crew, but instead forced us to wait over four hours for one that was stuck somewhere else in the country."
Cons: "Flight was delayed substantially. Sat on the plan 40 minutes before taking off after already being 30 minutes delayed."
Pros: "The staff communicated what was going on"
Cons: "Our plane had mechanical problems and never left. I thought they would bring another plane in for us, but they never did. After 8 hours of waiting, we decided to cancel our trip and go home."
Pros: "Smooth ride. Delta got everything right from takeoff to landing."
Pros: "the embraer 175 is VERY comfortable, despite being a smaller jet."
Cons: "Just an FYI - the small overhead bin space on the Embraer 175 made it so that many passengers bags needed to be checked at the gate to baggage."
Pros: "People are good"
Cons: "Flight delays!"
Pros: "Excellent crew. Better drinks in comfort plus BUT NO SCOTCH!! Bummer."
Cons: "Seats are NOT comfortable even in special comfort plus ( too thin)."
Cons: "No entertainment - just a long boring flight. Should have some sort of entertainment for the longer flights."
Pros: "We were delayed a bit out of Shanghai but still arrived in Los Angeles on-time (very slightly early) which was nice. well done."
Cons: "The boarding process was confusing, with staff members holding signs creating arbitrary waiting areas for each of the boarding zones. If this is the boarding process, maybe something more structured can be implemented, otherwise people just end up everywhere. The seat back entertainment on this 777-200 suffered from the most capricious touch-screens ever. I would frequently tap a control on the screen only to have a control at the far corner of the screen be "pressed" instead. Annoying."
Pros: "Very informative staff"
Cons: "Was late"
Pros: "The best airline ever! Super friendly crew and staff, great customer service and nice planes. Love KLM!"
Pros: "Staff were professional and polite."
Cons: "Despite zone boarding, boarding and disembarkation were very slow. Passengers like me with flight connections were very anxious regarding missing these."
Pros: "Great airline"
Pros: "Crew helpful. Food good."
Cons: "Better range of movies please"
Pros: "Seat was comfy and spacious for economy class"
Cons: "Vegetarian meal was okay but could be more enjoyable if served with bread at start of meal."
Pros: "Great crew, comfortable seating with enough leg room."
Cons: "Provide dinner before getting to joburg, instead of a snack. Flight arrives late so dinner would be appreciated"
Pros: "Crew was helpful and food was very good"
Cons: "There was no entertainment on the flight from Vancouver to Amsterdam and this on top of a two hour delay in taking off which led us to have to literally run to our gate in Amsterdam to make the connection to Mumbai"
Pros: "Crew were great, food, entertainment, seat and everything else was great as well."
Cons: "The overall travel was good, no wifi and the entertainment system had a faulty headphone connection, and no place to charge devices other than through a USB port"
Pros: "Crew was good"
Cons: "Food"
Cons: "lost baggage"
Pros: "Nothing to mention"
Cons: "Crew was rude when I asked if there was a vegetarian option for the snack. I did request special meals for the trip. Even if they did not have a vegetarian option, they don't need to be rude!! Boarding was ridiculous. we were supposed to form a line and wait. Would have been a lot better if they boarded by seat numbers. Also they made me check in my fairly small and light carry on bag resulting in its contents arriving broken!"
Pros: "Landing"
Cons: "I've traveled a lot internationally and this was the WORST flight I've ever had to endure. I felt like I was being tortured and didn't sleep at all and so slept when getting into Amsterdam rather than being able to explore the city. I was out $200 for the Airbnb (could've stayed in the airport cheaper) and $200 for a dinner cruise I slept through. NEVER AGAIN"
Pros: "Crew where awesone and the choice of entertainment was fantastic"
Cons: "Seats way to close together"
Pros: "Overall booking and airport was ok. Food was also actually quite good."
Cons: "A comfort of the seats... well its economy class in the end. Entertainment was just dreadful - small screen with visible pixels - I was unable to watch any movie."
Cons: "Still waiting to board after missing this connection had to be booked on another airline"
Pros: "Flying with KLM is a pleasure"
Pros: "Arrived early!"
Cons: "Boarding seemed disorganized."
Pros: "Great on board service from a very professional crew."
Cons: "Can't think of a thing."
Pros: "More than adequate room, And very good service from a very professional staff. Head and shoulders abovevany American carrier, and several European lines I have flown."
Cons: "Can't think of anything."
Cons: "KLM lost my luggage during the layover. My luggage didn't arrive even after the next flight to Prague. Customer service wouldn't give me any idea what flight my luggage would arrive on, nor would they tell me what time my luggage might be delivered to me."
Cons: "Customer service"
Cons: "We did not get two of baggage at the destination."
Pros: "Entertainment"
Cons: "Food and one bathroom out of service makes an awful flight"
Pros: "Friendly attendants. Decent food, and frequent snacks and beverages."
Cons: "No charging ports for electronic devices."
Pros: "Premium economy service was good."
Cons: "Inexplicably, our preassigned seats were changed at checkin and we were put in bulkhead. This particular Boeing aircraft is pretty poorly designed. Especially the bulkhead in premium economy."
Pros: "Short flight with good communication."
Cons: "Nil to complain."
Pros: "The staff the facilities the food all ******. Will definetly look forward to choose both delta and KLM"
Cons: "They stole my money"
Pros: "The food and the punctuality"
Cons: "The technology in interteiment is not touch screen"
Pros: "Everything"
Cons: "Nothing"
Pros: "Excellent experience with the cabin crew."
Cons: "Seats on the 777 were too narrow. This 777 had a 3-4-3 seating arraignment, it would have been better with a 3-3-3, similar to a 787 configuration. With the current layout, even with an aisle seat, I was sitting in the aisle. And I am not a large person! The flight was full, so use the 787 and two daily non-stops. For a twelve hour flight, the food was only Okay, could have been better and with a better selection. Meal timing was poor."
Pros: "Flight was on time and quick and comfortable"
Pros: "The flight was very good, specially considering it was a daylight one. Staff was friendly and servicial. Tue food was above the industry's average."
Pros: "Loved the service...everything was excellent"
Cons: "The bus class seat was a bit narrow at the feet"
Pros: "Crew was friendly..business class seat was very comfortable and seemed wider than most Nice power outlets great entertainment system"
Cons: "Row 6 in business is after the first 5 rows and Galley and restroom. Very awkward"
Pros: "Airline staff good and professional"
Cons: "Nothing one can do, for a 6.2" guy, the metal bar that forms the shape for the pouch for magazines and such digs into knees, ESP if person in front adjusts seat back. Fold out table barely accommodates laptop."
Pros: "Everything - Checkin, crew, food, entertainment"
Cons: "Nothing"
Cons: "magazines very dog eared and some badly torn"
Pros: "Easy airport business"
Pros: "Overall, my trip to Cardiff via Amsterdam was smooth and delightful. I've flown a few short trips this summer and I was pleasantly surprised to find KLM still offered complimentary snacks. What a refreshing change!"
Cons: "There was no entertainment which is why I assigned that category only one star. The boarding process in Amsterdam could have been a bit smoother. Announcements were no clear."
Cons: "The fact that there are different airline carriers for one flight is hard. In my second flight they made me check a bag which was considered a carry on during my first flight"
Cons: "With skyteam elite status cannot select free upgrade from economy to premium economy unless it is 30hrs before boarding for this code share which is actually a KLM flight"
Cons: "I slept didn't have snack offered and no entertainment"
Pros: "Good food, good entertainment system, comfortable seating."
Cons: "Only one toilet working in business class. A crew member told me that it was a decision to fly with only one toilet to ensure no delay. There was a disgusting stench of sewerage for the complete flight from Amsterdam to Johannesburg. This was in all likelihood due to the broken toilet on the left side."
Pros: "Very friendly and helpful crew."
Pros: "During my first flight from East Midlands England to Amsterdam I lost my baggage by another airlines and the KLM crew was very dedicated and supportive until they found it and check in for me... Many thanks and I wouldn't forget it."
Pros: "The delightful crew members on KLM flights always make the experience the best. From the crew at check desks, to those greeting you as you board and throughout the flight, they are the reason I continue to fly with them. I love how they have bassinets for those traveling with babies. the adventure packs for children and the never ending smiles and treats for the rest of us."
Cons: "This time I was turned away as a Sky Priority Member, and told there are too many categories at boarding and told my Silver Status (after this flight was bumped to Gold). Not sure what has changed in the last 2 weeks."
Pros: "I liked the food and duration of flight because it was pretty fast"
Cons: "I didnt like that flight was with delay and arline still didnt compensate anything to me or even didnt give me any benefits for future if I use their airline."
Pros: "Lie Flat Seats were awesome. Service was excellent."
Cons: "Exiting passengers from the rear exposed the entire flight as people had to walk past those seated from the back to front. Great social distancing and we'll done British Airways"
Pros: "No and no."
Cons: "Very crowded in.club class. Way lower standard for business class as compared to the other airlines."
Pros: "Crew was friendly and everything was perfectly on time!"
Cons: "4 hs delay"
Pros: "The flight was on time and landed early"
Cons: "The bags could have come out earlier and the food could be better"
Cons: "I made a mistake in my daughter's surname while booking online, BA refused ro change it at check-in and forced me to buy a new ticket for her."
Pros: "Leg room fantastic"
Pros: "The crew were very attentive and there was a large variety of in-flight entertainment."
Cons: "I am not a heavy set guy but the seats were unreasonably close to each other, this meant that when you eat a meal your elbows push into your sides making it hard to bring food to your mouth."
Cons: "Direct flights to and from South Africa to USA not via Middle East"
Cons: "Very narrow seats"
Pros: "The crew, the food and the smooth journey."
Cons: "Seating is a big problem. I am only 192 cm tall and cannot really fit my legs into the space. Have them out in the corridor"
Pros: "That the flight was on time."
Cons: "not applicable."
Cons: "Seat was broken. Reclines without requesting. Tray also needs attention. Seat 15C"
Pros: "Quick boarding."
Cons: "Nothing. Pretty good for a short trip."
Pros: "The crew was good"
Cons: "The seats"
Pros: "Plane changed to an A380"
Cons: "Waited over half an hour to get off at Heathrow owing to staff shortage so the air bridge took a while to happen!"
Cons: "The flight was delayed by three hours; not sure how to fix that but it was annoying. For some reason the arm rests in the middle of the seats would not go fully back and I felt like the flight attendants were talking down to me. They also could have been having a bad day too with the flight. :/"
Cons: "Better business class seats"
Cons: "Delayed, twice!"
Pros: "New Years flight... very special. Great staff and grear entertainment on board"
Cons: "The flight data was not showing... could have been interesting especially on a New Years flight"
Pros: "This was a charter by BA. Airbus A320 with amazing legroom. Was slightly annoyed by them not having coffee ( to wake me up for the drive home) but I suppose I get why they weren't serving hot beverages."
Cons: "The beverages thing above."
Cons: "Don't like the business class seating configuration. The entertainment system played up and only worked in half the cabin. They tried to fix it without success"
Pros: "BA in South Africa run a clean efficient airline. Planes are new crew well trained and food is good."
Cons: "Preseating totally random no matter your status. Booked state of my choice well in advance and was presented at the back of the plane on check-in"
Pros: "I liked that we landed 30 minutes in advance for both flights to and back, compared to the other parallel flight via SAA which was delayed 2 hours when we arrived back."
Cons: "I didn't like the cheese roll I asked for as the whole roll and cheese was literally stuck to the bottom and parts of the bottom of the roll were mushy. The staff were professional but lacked personality and seemed a little hollow."
Pros: "Good service"
Pros: "Food was tasty"
Cons: "Was delayed"
Pros: "Quick and efficient boarding."
Cons: "The way that the crew (both in economy on right of plane) spoke to, and handled sensitive situations with several of the passengers in a loud and rather rude manner. This is not the British way that I have been accustomed to on previous BA flights, and is rather upsetting. The crew were very abrupt in general, and did not have that seasoned and polite demeanor which I expect from BA."
Pros: "BA moved me on to the Kulula flight without any fuss and gave me a meal voucher."
Cons: "I got to the airport to find that my 19:15 flight had been delayed to 22:15. I hadn't received any notification from BA and still do not know the reason for the delay. The only other option available was for BA to put us on the 20:20 Kulula flight to Lanseria and then shuttle us from Lanseria to OR Tambo. It really is not pleasant to get back home so late on a week night and not even be given any warning or any reason for the huge delay."
Pros: "Crew were excellent. Very friendly and helpful."
Cons: "Boxes under the seat in front took up legroom (but it did ensure good entertainment options). Could have offered some more drinks."
Pros: "The staff was great, friendly, helpful and professional."
Cons: "I thought the food lacked imagination, was skimpy and too hot. I burned my mouth several times. I really do not like having to pay for a booked seat. I have special needs at my age and so booking early is how I typically make sure I can access the bathrooms easily without climbing over sleeping passengers. I picked flight for the price, but in the end I should have stuck with Delta, KLM and Air France and got the extra miles as with seat bookings and only one bag allowance, what I ended up paying did not make it worth it. Oh well, live and learn. Seats were tight, anyone bigger than me would have really struggled."
Pros: "Friendly and helpful crew"
Cons: "My wife and I having to sit in separate seats when there were seats available next to each other. Being charged excess baggage when one suitcase was weigh under weight"
Cons: "Couldn't check-in online. Website said to go to airport and talk to staff - should have said: "invalid passport, get new one!" That would have been so much more helpful. Substandard food, especially 'breakfast'"
Pros: "All the normal stuff of flying domestic."
Cons: "The way that my brand new suitcase was damaged on the flight and BA just said that handles are excluded from bag damage. Thus, they can do what ever they want with your bag's handles, manhandle it and not take any responsibility. My suitcase was clearly damaged by the way it was handled since i booked it in till i received it again and they just said sorry...there is nothing we can do for you!!! Now that is is poor customer service."
Pros: "I have physical limitations and required assistance stowing overhead luggage and help getting out of seat. Crew were terrific. Wheelchair assistance also great. Travels on my own."
Pros: "The crew was friendly and professional"
Cons: "My monitor didn't work and I asked about it twice. Two crew members said they would look into it but it never got reset."
Pros: "The crew had to deal with a medical emergency and they were excellent!! Despite extra pressure they kept us all informed and were polite and friendly under pressure!"
Cons: "lack of seat space and could not put seat back because of medical emergency so hard to sleep. Exhausted on arrival at Heathrow! Headset did not work properly on films Did not like the boarding process !!"
Pros: "Made up for time due to a big tail wind"
Cons: "Took off late and had to wait 45 minutes for luggage"
Pros: "Flight was on time,actually ahead of time."
Cons: "Aircon was not efficient. Very hot in the plane."
Pros: "Crew"
Cons: "Seating. Meal. Entertainment. Did not compare well to Air Canada."
Pros: "The space on the A380 is nice, comfortable seats, and the crew was very considerate"
Cons: "No between meals drinks (like water, etc.) or snacks left out on this 11 hour flight. The seats are still a bit close together... for the comfort of a long legged man behind me, I was not really able to recline my chair at all."
Pros: "Aside from the typically narrow seats, the service included all the hallmarks of higher-tier service, such as hot towels, cloth napkins, a good meal, and so on. The crew was attentive, as well."
Pros: "Timely."
Cons: "The airplane was really old. The screens wouldn't start for a really long time. Very, very few options for movies and the screen and sound had terrible quality. Food was not really good."
Cons: "$100 just to choose a seat ? $100 for a 2nd bag? A Kellogg's bar for breakfast? Shame on them."
Pros: "Strong tailwind brought us in 30mins ahead of schedule."
Cons: "Nothing. Was a smooth and friendly flight. Cabin crew were courteous and efficient."
Cons: "Space for legs"
Cons: "Took forever to serve cold drinks and food. Said we were going to have a short flight due to tail wind so they would not serve hot drinks. Mean while we landed at the expected time of arrival."
Pros: "Great food. Ground staff were very accommodating."
Cons: "Flight crew attitude. Cramped seating."
Pros: "Everything was good after we finally left."
Cons: "Due to mechanical issues, flight was canceled. Missed a day of our honeymoon as a result. Compensation offered as a result was unsatisfactory."
Pros: "Flying on the 380 very smooth"
Cons: "Gate was not available at arrival"
Read more about SWISS
Safety measures for airlines flying from British Columbia to Johannesburg
Airlines flying from British Columbia to Johannesburg have enacted additional safety measures and adjusted policies to better accommodate travellers. Policies vary by airline.
Heightened sanitation
Daily cleaning, installation of cabin HEPA filters on flights from British Columbia to Johannesburg
Mandatory masks
Masks required on board, masks provided on flights from British Columbia to Johannesburg
Social distancing seating
Middle seats unavailable to book on flights from British Columbia to Johannesburg
Pre-flight testing
Testing for antibodies, testing for symptoms for flights from British Columbia to Johannesburg
Book cheap flights from British Columbia to Johannesburg
Recent return flight deals
Search by stops
Search by airline
Search by price
Recent one-way flight deals
Search by stops
Search by airline
Search by price