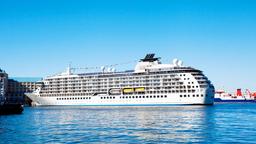 Find cheap flights from British Columbia to Cape Town
Search hundreds of travel sites at once for deals on flights to Cape Town
FAQs for booking flights from British Columbia to Cape Town
How does KAYAK find such low prices on flights from British Columbia to Cape Town?
How does KAYAK's flight Price Forecast tool help me choose the right time to buy my flight ticket from British Columbia to Cape Town?
What is the Hacker Fare option on flights from British Columbia to Cape Town?
What is KAYAK's "flexible dates" feature and why should I care when looking for a flight from British Columbia to Cape Town?
Top 5 airlines serving British Columbia to Cape Town Intl
Scores according to KAYAK customer reviews
7,9
Turkish Airlines
Overall score based on 23 113 reviews
Cons: "The transfer from international flights to domestic is difficult. I came to Guangzhou with a joint flight of Turkish airlines and China southern but there was no one at the airport when we landed to inform us how to transfer our luggage to the domestic flights and how to check in. Considering I don't know Chinese, this was tough."
Pros: "Everything...the food was delicious, the staff was gracious and always went the extra mile."
Pros: "Food was excellent"
Cons: "Temperature way too warm"
Pros: "Sleeping accommodations, storage, crew attentiveness in business class was outstanding. 5he business lounge in Istanbul was the best ever. Great airline."
Cons: "Horrible service I will never go with this airline The attendants never came to us when we needed them this is my second time The attendants don't care and don't even love k at you"
Pros: "Good service, friendly staff."
Cons: "Istanbul airport is obviously outdated and very crowded. Only one restroom for a huge area around gates 300-309."
Cons: "Totally desorganized boarding, wrong door on ticket, no priority line....just not the way you expect things done by Turkish Airlines"
Pros: "Food"
Cons: "After bus arrived at steps kept on it 20 mins. 2 more buses arrived in this time. Still wait. Then let out all at once. Massive queues to board. Poeple not dressed for this. Poor babies crying Maybe 15 mins waiting in 2am cold on tarmac."
Cons: "The food was a bit tastless"
Pros: "Meal service on a short flight"
Cons: "This was a connection flight to telaviv, but I still had to go through security again. On top of that, once through security there was no food or drinks available while waiting to board."
Cons: "Customer service"
Pros: "Great service in the airplane plus they offer some amenities like slippers, tooth paste and toothbrush, they offer you wet towels to clean and refresh yourself during he flight. Really good."
Cons: "No beer or wine with meals, noisy flight and cheap headphones"
Pros: "Excellent service. Food and other amenities were excellent"
Cons: "Nothing"
Cons: "I like everything"
Cons: "As well as being bumped to a flight seven hours later because of a late first leg, encouraged to switch to trade with a heavy guy for a middle seat. 9 hours to NY is a long time to lose the who-gets-an-armrest game on both sides."
Pros: "Crews were cooperative."
Pros: "I upgraded to business class at a somewhat reasonable fare ($999.00) additional. Experience was much better than in Economy."
Pros: "The service, food, price and entertainment, little flight pack"
Cons: "Can't think of anything"
Pros: "Many movies to watch. There are news channels like CNN to keep you updated with what las happening in the world."
Cons: "We had a connection at Istanbul. No laptop or notebook was allowed. A small portable charger to my iPhone was confisticated even thought it is smaller than my iPhone. Turkish TSA seemed a little confused with what to confisticate. They almost took away my portable shaver too. There were 4 little kids running around aisle during the flight forcing me to watch movies instead of sleep crossing the Atlantic Ocean."
Cons: "Food was dried out and tasteless"
Pros: "One of the best airlines over the world"
Cons: "Nothing"
Pros: "As above"
Cons: "As above"
Pros: "I used the prime lounge in Istanbul and when it was time to go, I was able to practically walk on the plane without any wait. The seats were comfy and didn't have a ton of legroom but it wasn't bad. The staff we're friendly and helpful. The in-flight entertainment had a pretty impressive selection and had one of the best-designed interfaces I've seen so far (and I've ridden a variety of airlines). Last and most important, the food was hands down the BEST I've had on a plane. Turkish is killing it, they're my new go-to airline!"
Cons: "I really can't complain about anything, even if I try! Maybe the touch screen sensitivity on the entertainment console seemed a little off, but that's just nitpicking"
Pros: "Airfare and convenient flight schedule that met my needs"
Pros: "The crew members were all very helpful and went out of their way to make sure that everyone on board was attended to. The food was great too!"
Cons: "Our flight left an hour behind schedule after a bit stressful of a boarding process."
Pros: "Good food and courteous service."
Cons: "I was crowded in amongst a family who decided to camp in my row of 3 seats. (Literally, on the floor.) I could not move because I needed the bulkhead and aisle seat to stretch my legs. I am a Diabetic and needed it for circulation. I did not say anything but, the stewardess should have made one of the people go back to their seat as he was wedged near the window and sitting on the floor. It made my 13.25 hours trip very uncomfortable. They had a child with them so, I didn't wish to complain while on board."
Pros: "I thought the flight attendants were excellent!! They were the best crews since the beginning of our journey. I wish I had their names. They were one young lady and a tall man. Thank you very very much!!"
Cons: "I feel the seats are too narrow and space too tight. Other than that, all good!"
Cons: "Had a nine hours layover and I couldn't even entre the Turkish airlines lounge. The airport in Istanbul also had terrible wifi connection. I would not fly this route again"
Pros: "Short but comfortable and pleasant flight."
Pros: "Love this airline. Great service. Great people. Food and service good"
Pros: "Touch screen."
Cons: "The screen worked slowly. The food was minimal and poor quality. The lettuce was browning so I didn't have much salad on the main dinner. Sad that there was no fresh fruit at any time."
Pros: "Decent food & entertainment but that doesn't change the fact that my flight didn't actually go to my destination, which is the purpose of booking a flight after all, no?"
Cons: "Rerouted us to Adana without warning. No help in rebooking flights. No instructions as to what we were supposed to do. Had to stand in several very long lines - incredibly disorganized. Lost an entire day of my trip."
Pros: "I always enjoy flying with Turkish airlines because the service and care is exceptional !"
Pros: "Because it was my first time on Turkish Airlines I was a bit apprehensive but the experience was very positive. The crew was friendly, the service good, the food very good and the entertainment excellent. All my flights left on time and arrive on time or earlier. The airplane, an Airbus 300, was new and comfortable."
Cons: "The boarding process at Istanbul was a bit chaotic but the flight left on time. I guess the airport personnel knew what they were doing. Istanbul airport is big and modern. There a lot of nice shops, including Duty Free. One annoying thing was the large number of airport employees using these motorized transports, I.e. wheelchairs, bipeds, tricycles, etc, going at high speed. If you don't get out of their way they will run you over!"
Pros: "The service and the meals, even in economy class."
Cons: "Nothing."
Cons: "Terms and conditions of trkish air line of changing date of booking is essentially high and doubled if you are forced to do it twice...the trip cost me more than first class"
Pros: "Everything was excellent :)"
Pros: "Food was good for airline food."
Cons: "Seats were smaller on this plane. I'm 6-2" and this flight my knees hit the chair in front of me."
Pros: "The flight attendants were pleasant and very attentive. Great meals."
Cons: "Had trouble with the seat leaning back on one of glights"
Pros: "flight was comfortable and nice"
Cons: "the food offered ...disgusting ..........the airline knows this but continues to serve the customers horrible quality food ."
Cons: "Leg space a nighrmare!! Was uncomfortable for all the 13 hrs of the flight. Terrible experience"
Pros: "It was a 12 or 13 hour flight and except for sitting too much we were never uncomfortable. The service level made me think we were back in the 80's. Hot towels, attentive service, tons of food and free drinks. There was actually one meal that we would have eaten even if it wasn't on a plane. They gave out full size blankets and pretty fluffy pillows. (I bring our own anymore, because you never know if you will get one on most airlines, and if you do they're usually useless). Their entertainment system was amazing. We caught up on all the recently released movies that we've wanted to see for FREE! If only Netflix had this quality of movie offerings. They had fresh flowers in the huge bathrooms. It's that type of attention to detail you just really don't see anymore."
Cons: "Can't think of a thing that could actually be changed."
Pros: "Service when it was done"
Cons: "Infrequent service Crowded Entertainment system bad"
Pros: "Food and service"
Cons: "comfort seat, and narrowness"
Pros: "The crew service and food"
Cons: "The legroom is very limited"
Pros: "THe plane left on time and arrive on time"
Cons: "You canceled our flight and didn't bother to email us about it. Had I not had a friend with me who spoke Turkish fluently I would have been unable to communicate with you enough to figure this out. The desk services were incredibly rude and disrespectful."
Pros: "Not much."
Cons: "Starting with the check-in process. It's the 21st century, people should be able to check in electronically. I was traveling with one other person. For whatever reason the seats were not next to eachother. Flying to Munich they were nice enough to look for seats next to eachother, to no avail. Not this time around. The check in line was horrendous, security was horrendous, and the gate process could not have been worse. The service was bad. Requests for water took 15+ minutes to be fulfilled. I also noticed there were not enough non-beef meals on the plane for those who requested with it. Then we landed and the nightmare...continued. Taxiing took 40 minutes. They brought us to three different gates before finally disembarking onto the Tarmac."
Pros: "Got home."
Cons: "Kept us in line to board for 30 minutes. then announced a delay. No service due to short bumpy flight. Probably nobody's fault but..."
Pros: "The crew was very nice and helpful, I had a nice spot on the plane, and it went very smoothly, especially considering the circumstances. I was supposed to be flying to Seattle later on, but I had to change my flight last minute because of the virus. The whole Delta team was very understanding and considerate and it made the process much less stressful."
Cons: "My flight was cancelled and rescheduled for a later time the day before and there was a lot of changing of gates and running around, but I understand that everything has been hectic and I don't blame that on you, I know you're all doing your best."
Cons: "Got delayed"
Pros: "It was super"
Pros: "Quick and easy boarding"
Cons: "Clean the cabin more diligently. There was a open unfinished cup of soda and cookie wrappers in my seat back compartment"
Pros: "Airplane accelerated from stand-by directly to runway without preparation stop. Awesome!"
Cons: "During this trip all my flights got delayed and I was told that I could not get a hotel room and had to pay for myself."
Pros: "Comfortable Seats. Good cabin service."
Cons: "A no problem flight"
Pros: "The cabin was to warm"
Cons: "The cabin was to warm"
Pros: "The ability to charge my cell phone via USB ports. Also the movies on long flights is really nice"
Cons: "Quicker way to get off plane"
Cons: "2 seats and neither tv/entertainment centres worked....unacceptable on a 10 hr flight!"
Pros: "Crew was nice"
Cons: "It would have been better if the flight wasn't 3 hours late."
Pros: "Smooth ride"
Pros: "Crew was great seats comfortable but quite near back my connecting flight I had to get my seat when I got to the airport I was second from the back but close to washrooms"
Cons: "There was no entertainment on second flight but I didn't use it anyway On second flight washroom was not very good my scarfe dropped on the floor and was wet and yuckie"
Pros: "The ceew"
Cons: "Unorganized boarding and 6 hour delay from expected departure time."
Pros: "Crew and food"
Cons: "Spacing between seats and overhead luggage storage. They ran out of room before the entire plane had boarded"
Pros: "All was smooth on s busy day in Puerto Vallarta. Everyone cool, supported by good crew,"
Pros: "Even in the absolute freezing (-40F) the plane landed an hour early into Minneapolis. Was only delayed 20 minutes leaving. Crew did amazing to get the plane going."
Cons: "Flight Delayed > Pilot on Connecting Flight"
Cons: "Seat assignment at gate and it changed 3 times to Accommodate others."
Pros: "Delta flights are usually on time and the staff is always polite and helpful"
Cons: "Both my departure and arrival flight were delayed and I was not please with delay."
Pros: "Helpful staff"
Cons: "I didn't have anything negative to report regarding this flight."
Pros: "Great employees, genuine, quick drink service, early arrival, available entertainment"
Cons: "Boarding process was slow and backed up due to extra baggage needing to be checked involuntarily"
Pros: "Great service"
Cons: "Look, if your kid is so young that he can't get in a plane without screaming for four hours, you shouldn't bring him on a plane and subject 200 people to that. It's rude and selfish."
Pros: "Everything was perfect and most of all ON TIME Thank you Delta!"
Pros: "That was a treat since I don't expect the option to watch movies on short flights Also, thank you for the healthier snack items- keep moving in that direction please!"
Pros: "Excellent"
Pros: "good flight and pleasant staff"
Cons: "no vegetarian option in business class therefore nothing to eat for me for whole flight. also sky lounge very poor"
Cons: "Small seater aircraft was cramped"
Pros: "I liked the flight attendant in first class. Unfortunately I was not in first class"
Cons: "I did not like the attitude of the obese old man (I, too, am an obese old woman) as I saw it toward some of my cabin mates."
Pros: "Snacks and drinks were yummy and very appreciated. Entertainment was great. Tons of shows and movies and all for free. There was also free iMessage only WiFi which was enjoyed while messaging friends and loved ones while in the air."
Cons: "For the amount of passengers boarding, they started the boarding process way too late which resulting in a delay taking off. The entire boarding process felt sloppy, disorganized, and hectic. They allowed passengers to board that were seated at the end of the plane while some 1 was boarding, causing tons of congestion. The boarding process was the slowest I have ever experienced in all the flights I've been on. The crew was ok, but slightly snappy/rude like typical New Yorkers. The flight from ft. Lauderdale to New York was much more pleasant."
Pros: "The food that was served was good. The crew was attentive and nice ."
Cons: "Comfort seats didn't seem like much different than reg seats. Didn't like the cattle call boarding process at lax ."
Cons: "I booked through kayak and received an e-mail saying "you're booked!" with a flight itinerary and everything and then I got to the airport and they told me I had no ticket to get on the flight and no payment had ever been made and that to get on the flight I would have to pay over $1000 for a seat !!!! The original ticket I bought was under $400. I was NOT happy with this at all - Kayak screwed me over and I expect compensation."
Pros: "Everything was excellent"
Cons: "Excellent job and keep it up"
Cons: "Nothing"
Pros: "Boarding went smoothly. We were on time. Attendants were excellently friendly and efficient. That is so nice to not have a grumpy flight attendant. Drinks are ridiculously priced, but I wasn't suprised. Great flight."
Pros: "boarding process was good food was okay not great not bad entertainment was good flight attendants and service excellent"
Cons: "food could have been better but arriving to destination safely is most important"
Pros: "The boarding was ok due my on pert on being able to board early. The stewards were nice, friendly and helpful"
Cons: "The seats were the same size as economy. I was disappointed due to fact I traveling with a larger friend and hoped to be comfortable. So much for that idea. The snacks and monitors were limited on each flight. I felt my prices should have as well. I guess this was a learning experience for me. Now I know there is only 1st class and economy."
Pros: "On time service &no damaged luggage!"
Cons: "Nothing"
Pros: "Friendliness of the staff"
Cons: "No complaints. I wish that the updates on the flight delay were a little clearer, but that's about it."
Pros: "Crew was nice and friendly, boarding was fast, on time and overall service was excellent"
Cons: "The plane was small so not a lot of space and didn't offer food other than one beverage"
Cons: "My flight got cancelled without letting me know in advance I was in the airport and spent me hours to switch a flight I ended up arriving at a different airport and need to spend more money for über"
Pros: "the flight was on time and the staff very helpful"
Pros: "The crew were incredibly friendly. The copilot helped me gate-check my bag before he boarded when the bag didn't fit into the overhead bin."
Pros: "I got a seat in the exit row with lots of leg room. The entertainment that I didn't use offered a great selection with very recent movies, etc."
Cons: "I didn't like that I had to take a bus to my terminal. I didn't like the fact that my gate was changed more than five times. I didn't like that my flight time was changed more than 15 times with no reason why until boarding time. I didn't like the fact that I did not get a seat assignment until boarding the plane. I didn't like the fact that they couldn't manage to scramble another plane and crew, but instead forced us to wait over four hours for one that was stuck somewhere else in the country."
Cons: "No space."
Cons: "Flight was delayed substantially. Sat on the plan 40 minutes before taking off after already being 30 minutes delayed."
Pros: "N/a"
Cons: "Delta costumer service was terrible. Cancelled my trip twice. They lied to us saying that they were going to give vouchers for hotel, that we were going to be automatically booked for next flight and that our bags would arrive with our flight. Waited 7hs to talk to an agent in the airport. 24h wait in Atlanta had to sleep in airport. They wanted me to wait three days in atlanta. They forced me to check a carry on because they didn't have room in the plane. They told me my bag would arrive with my flight. It never did. I still dont have by only bag. Unbelievable."
Pros: "People are good"
Cons: "Flight delays!"
Pros: "Very informative staff"
Cons: "Was late"
Pros: "Staff friendly & made sure that everyone on the plane was aware of someone with a peanut allergy so no peanuts were to be eaten. Ground staff worked hard to get us rebooked & on our way as our first flight was so late that we missed our connection. So glad to finally see a charging port as our long haul flight didn't have them."
Cons: "Not the crews fault but this was the slowest disembarking process on a plane that I have ever seen. Hard to get comfortable in the seat. Not able to sit with husband as it was a rebooked flight & the flight was full."
Pros: "Young crew, with positive attitude and very kind and helpful."
Pros: "Boarding and service"
Cons: "Seat is too hard for this long flight. Bigger pillow would help."
Cons: "I paid $100 extra for extra leg room. I was put right next to the bathrooms. All night long people were standing in line to use the bathroom. My extra leg room was taken by people standing in the space and actually stepping on my foot. Not worth the extra $100."
Cons: "More space on economy for long flights."
Cons: "Media screen did not work and flight attendant was indifferent and made no attempt to resolve. If a passenger made a request we/they were told they were too busy. Food was minimal at beat."
Cons: "The airline cancelled my ticket and did not notify me. I found out only when I arrived to check my bag. Lufthansa cancelled my flight because they said I had "no showed" for my previous flight two weeks before. This was absolutely not true."
Pros: "Nothing at all"
Cons: "They cancelled my ticket because I missed the second leg of the flight. They didn't even offer me an option and told me to find my own flight home. I had to pay $1100 on another airline to fly home tomorrow. I will NEVER use Lufthansa again"
Pros: "The problem was with the booking, cancelled flights- under stable- but nobody willing to make it right. Flights still screwed up"
Cons: "Give some customer service to your paying customers. Don't make a bad situation worse. Practice a can do attitude. Very disappointed in customer service. Not the flight itself."
Pros: "Crew were excellent!!!"
Cons: "Se headline"
Cons: "We had reserved a gluten free meal for my wife. When I went to check in it was gone from our reservation. The crew attempted to put something together so she would have food to eat but the response from their customer support team on the phone was not great. I recommend verifying all meals twice before 48 hours out. On a 7+ hour flight this is not fun."
Cons: "the seats and service as a whole"
Pros: "the flight from Frankfurt to Chicago was delayed by an hour. we have missed our connecting flight to Omaha. We were at the gate 8 minutes prior to departure, but United closed the gate right before our noses. Not cool. Horrible experience. My guess is that United has given our seats to someone else. After all United did the same thing to use once before. We will not travel United/Lufthansa again."
Cons: "nothing"
Pros: "On board crew was friendly and helpful"
Cons: "Muslim meal does not mean all Muslims eat curry. It's rediculous that we cant have a decent English breakfast instead you get curry or some form of curry for breakfast, lunch and supper. Your so called Muslim meals are not suitable for kids!! There is no such thing as a Muslim meal either. It's simply called Halal otherwise then everyone else's meals should be called Christian or Jewish meals etc. Also I requested help with transfer to my last flight which was horrendous because I'm one adult with 4 kids ages 1 to 11 and my eldest has sever learning disability. I nearly missed my flight because our flight landed late and I was struggling to keep my kids safe and together while running for the next flight. Somone should have been there to help with transfer."
Pros: "We very much appreciated you the Lufthansa agent helped us after we missed our connecting flight to Toulouse due to German passport control. She was able to get us on a flight to Munich then on to Toulouse. We were able to get to Toulouse 4 hours after originally planned."
Cons: "Though our flight arrived in Frankfurt on time (6am) we missed our connection to Toulouse (7:20am) because of the passport check in Frankfort. There were only two agents and they were working at a snail's pace. It was incredibly frustrating and if this happens often, those flights shouldn't be advertised as connecting."
Pros: "On time. Friendly crew. Great seat with space."
Pros: "The staff were all super helpful and friendly! Pleasure to fly with!"
Pros: "Clean aircraft, very friendly crew, good food, overall great trip."
Cons: "The flight"
Cons: "Food quality on Detroit - Frankfurt could have been better. About Frankfurt airport: the security check (between gates - for going to gate for connecting flight) was in-efficient. A single agent working while multiple other agents idle nearby. Processing speed was slower than other European & US international airports."
Pros: "Firstly, the food was great!"
Cons: "Did not happen"
Pros: "They gave me an exit row seat! Tons of leg room which made the trip for a tall guy like myself super comfortable. Service superb as always with Lufthansa. Checking in luggage very easy (someone actually can do it himself). Boarding fast and efficient."
Cons: "Very cramped legroom. Confusion during boarding."
Pros: "The crew - seemed very amenable and pleasant on this flight. One helped me move to effectively solve the acute posture problem."
Cons: "The seat - window by request, but it was in front of an emergency exit The seat - is jammed in - very tight - could not put it back to relax, and could not relax my left side by the window. My left shoulder and arm and left hip started hurting - couldn't sleep - took 2 days to get rid of the numbness in my arm. I asked to move, and it became obvious that there were many empty seats in the next section behind. I moved, and my comfort improved. Why was I given such a posture killer - especially on such a very long flight with seats to spare?"
Pros: "Got off to a late start, should have been an omen."
Pros: "I was upgraded after all the pressure from thehurrricane this was the icing on the cake"
Pros: "Not much"
Cons: "Entertainment system wasn't working. 11 hour flight. Boring. No seat change available. No reading light, as light controlled by entertainment system. Seats in front of toilet cluster lit up every time door was opened. Crew were slow to react. Wasn't a priority. Ruined the excellent first leg of had from Philadelphia to Frankfurt. Do they run inferior planes to South Africa compared to USA?"
Pros: "Hasn't happened. Still waiting."
Pros: "The staff and food was great!"
Cons: "Seats are very close. Not comfortable when neighbors are big and fake up my space!"
Pros: "Same as above"
Cons: "More movie choices. The food choices this time we're not as good."
Pros: "Everything was excellent from the curteous flight crew to the accommodations to the meals. I will fly Lufthansa again!"
Pros: "Newer, smoother and faster planes help to recover delayed flights."
Cons: "Flights were late and boarding was caios, no one had any clue what to do. Blankets were filthy. Entertainment had limited choice. Considering I took six flights in this month, I will let it slide that they ran out of New movies. Worst part was food. Obviously, there is no quality consideration when they decide menu. Check Emirates or other similar fare bracket airlines to understand the gravity of Lufthansa food problem. If one reason I had to choose to drop Lufthansa from my future consideration then that would be worst food and drinks. I would strongly recommend that they should assign people who need additional time to board at the back of the plane. It will help them to go back of the plane faster and avoid gridlock in the middle. Another advantage is it will help other passengers leave plane faster at the end of the ride. Boarding process will be come significantly faster by filling the plane from back to front by loading passanger with children and who needs time at the first loading area at the back of the plane. Thanks"
Pros: "Crew"
Cons: "TV didn't work"
Cons: "Where to begin? During the booking process, there was no indication my travel partner and I would be flying Air Canada, and not Lufthansa. We were seated in the last row of the plane with painfully little legroom — even for two women of relatively small stature. The plane was not equipped with modern conveniences of operational wifi, music, or any other means of entertainment over the ten-hour flight. We were nearly an hour late to depart, but were unable to hear anything over the speakers regarding the cause for the delay, nor could we hear any of the flight attendants' safety instructions. What we could hear, however, was the surprisingly loud and nearly constant DINNNGGGG of the passengers' call buttons as they summoned the flight attendants. Because the flight was an overnighter, we attempted to sleep, but it was nearly impossible to do so due to the noise. I had earplugs in and could still hear the chimes, which were positioned right above our seats and made for an unpleasant experience and cranky travelers. The food was subpar as expected, but it would've been nice to be surprised with something resembling a fresh piece of fruit or vegetable. The flight crew was polite and one of the attendants took pity on us and offered a complimentary shot of whiskey, which partially alleviated the discomfort of the experience. That man is a saint and we surely hope he is better taken care of by this airline than we were. Overall a miserable experience. Will definitely rethink flying both Lufthansa and Air Canada in the future."
Cons: "The second flight they board us then left us on the bus in the parking lot for 25 minutes breathing airplane fuel."
Cons: "They lost the luggage for nearly all the passengers on the flight. I don't know how it happened, but they "forgot" to load suitcases for over 100 people, and they never even told us. We all just waited for our luggage at the baggage claim and only after we all complained that our luggage was missing did we find out that none of it made it to our destination. Now, we're without luggage for 2 of our 7 days in Italy."
Pros: "All the staff was very friendly and helpful."
Cons: "Terrible leg room."
Pros: "Crew was great"
Cons: "The flight was late, They kept us in the plane for 20min And bagages are delay...."
Pros: "Awesome"
Pros: "service was good except for 1 attendant that didn't want to be there. Entertainment choices were very good."
Cons: "Food was very poor. Chicken was rubbery and the two pasta choices tasted horrible with no meat choice other than chicken. The biggest issue was the extreme delays from Lufthansa that ate into a 4+ hour layover that I should have had at LAX instead I arrived at the opposite terminal from my LAX flight with no time to get through customs and onto the plane I missed the plane by 10 minutes and had to book a hotel that wasn't paid for because it was Lufthansa's fault and not United which then put me and my family home a full 24 hours later than was originally planned."
Pros: "the food was good,the crew was effective"
Cons: "the sits can be more comfortable"
Pros: "Pleasantly greeted"
Cons: "Lack of space makes flying pure torture. When will airrlines get it regarding customer needs?! Crew not accessible in between serving times"
Pros: "From Munich to Toronto, it was great, especially being seated where I wanted, the window. I was able to watch great movies too, and during a 9hr flight, thats really nice."
Cons: "The food could be better. Too salty. But it is better than nothing and it was hot! So that was good."
Pros: "All meals provided were pretty bad. The premium economy seats are worth the extra money."
Cons: "I never took this flight."
Cons: "Terrible delay and plane was ridiculously old. Delay as they had to replace a part. It had duck tape in the bathroom holding the shelves"
Cons: "Frankfurt Airport--is head and shoulders the worst airport in the World. We will not be flying there again. Some dumbass at the airport thought it smart to remove the push carts. Took us one hour to get from our arrival gate to our new departure gate...horrible. They need to build a new airport. Frankfurt is horrible....we will never fly there again."
Pros: "Roominess, great crew, food was good. Crew kept passengers hydrated often. Flights were on time. Great communication with flight crew regarding information in flight. Best airline I ever flew."
Cons: "Cabin was really cold, felt like AC was too high."
Pros: "The basics were fine."
Cons: "The crew on the flight was really loud and talked about unprofessional things. Every time I was woken up it was by a flight attendant talk to another attendant really loud across the plane. Also, this was advertised as Lufthansa but was actually United. Kayak seems to do this frequently, and as a customer it is confusing and disappointing."
Pros: "Check in smooth and professional. Please change places with Asia air so you are in front of rather than behind the hoard of people."
Cons: "On my flight from Seattle to Frankfurt I had one stewardess repeatedly skip me. She was a bit older. I thought after the first overlook she would take extra care but did not. This resulted in me having to ask the crew to repeat their previous steps just for me. "Hi, I know you are serving coffee but I wanted red wine". She was a bit clipped about having to repeat steps but what was I to do? She never looked up enough to see my hand and clearly didn't look at my face. She also didn't pick up my hand towel. I essentially had to rely on the rest of the crew but the care from this lady started to feel purposefully negligent of me. The rest of the staff was friendly and efficient. I also thought we were supposed to get an appertiff...one was never offered. Couldn't check in online. Was fine once I got to the countr but could you trade space with Asia air? It makes sense to have them at the end as they have a huge hoard of people it would be nice not to have to go through and several spots to check in. Check in at the desk otherwise was smooth and professional."
Pros: "Pleasant crew. Appropriate and efficiently served snack."
Cons: "Boarding and disembarkation were slow."
Pros: "Excellent crew, good food & movie selection."
Cons: "Boarding was chaotic & therefore delayed take off a little Receiving luggage was slow -@ 35 minutes from landing to luggage claim, so actual arrival was considerably later for those meeting me"
Pros: "Newer plane, crew was amazing, seats were adjustable"
Pros: "Seats were super comfortable, bigger than most planes with extra leg room. Food was excellent and fresh, amazing Dutch cheese sampler was divine. No nonsense staff who had all connecting flight info on hand when we arrived in Abu Dhabi. KLM staff were friendly and efficient. Fabulous airline."
Cons: "The KLM crew are always great serving and treating you. Well above many other airlines."
Pros: "The crew and the timing were ok"
Cons: "The seats were uncomfortable"
Pros: "Crew were great"
Cons: "Refreshments"
Pros: "Great plane and staff"
Cons: "Delayed"
Pros: "Crew was very engaging and service was good."
Cons: "My seat was horrible. Right at the door, crammed, and no place to store my carry-on luggage."
Cons: "This return flight was much better than the flight going to Amsterdam. I believe the biggest factor was the type of aircraft. The old 747 just didn't meet expectations. The newer 777 on the way back was much more comfortable, with better amenities."
Pros: "Crew was pleasant but not attentive to detail. Bypassed is completely for snack and drink towards end of 9 hour flight!"
Cons: "Pay attention to passengers."
Pros: "Crew was fantastic."
Cons: "This was the most narrow airplane seat I've ever experienced. So uncomfortable."
Pros: "The crew were really helpful with people who had tight connections because of the delayed flight"
Cons: "I wish they had WiFi"
Cons: "Long haul flight made pleasant by KLM"
Pros: "Crew was amazing, seats were comfortable with enough leg space even without choosing extra space seats. It was my childhood dream come true to fly with KLM. It was really an exciting trip for me, just that it was short."
Cons: "Well, for me everything was on point. Those who have never travelled with KLM, I would encourage them to do so and I'm sure they will not regret."
Pros: "The crew was amazing and the food was great."
Cons: "Something did not go right with our booking so it took some work for the airline to get it figured out for us. Thankfully we had left plenty of time. But that was an unexpected stress."
Cons: "The flight was cancelled and had to be rerouted on United Airlines."
Pros: "Best airline in the business quick efficient and outstanding service What else can you say"
Cons: "Too much light in the cabin because of too many screens on. Should have a separate part of the cabin with screens off allowing one to sleep more easily."
Pros: "MCR airport Mert & Greet parking was smooth and efficient."
Cons: "Flight was delayed 2 hours due to bad weather. Additional baggage payment to Air Baltic did not show up on the KLM system and we had to pay again. Nowhere to address this with Air Baltic even in Tallin. Handlers seem uninterested and refer us to 'the website to address the issue.....'"
Pros: "Was happy to pay extra 45.5 pounds for laugages which was hidden"
Cons: "Not happy to pay extra money for my case"
Pros: "Efficient crew"
Cons: "Long, slow line at check in. Not many new movies or tv shows"
Pros: "Comfortable and well laid out seat area"
Cons: "Food was a little substandard for business class"
Pros: "Interior of the plane was clean. Smooth landing."
Cons: "Pilot did not avoid turbulence"
Pros: "Fairly nice flight. 7 hours AMS to JFK. They had ice cream cones for us mid flight and an after dinner cognac if you wished."
Cons: "Not a big fan of paying for a few extra inches of leg room in a better seat after paying for a ticket."
Pros: "Great"
Cons: "Great"
Cons: "Boarding was very confusing. There was an area where they were checking people's bags or something near the gate and you didn't know if you needed to stop at it or continue. They didn't collect garbage before landing. Not only did we have to take our bags off the plane, we had to carry our garbage (drink cups/food served) to the front of the plane to throw out."
Pros: "Entertainment"
Cons: "Food and one bathroom out of service makes an awful flight"
Pros: "Very friendly crew going out of way to assist in making trip comfortable"
Cons: "Had travelled KLM to Amsterdam on my first flight 27 years ago and the aircrafts are stuck in that age! Lousy seats, poor quality bathrooms, lousy screens, prefer not to fly them"
Pros: "Overall everything was ok."
Cons: "Not that I cared at the time but having been asked for a rating on "entertainment" - there was none. Cheap and cheerful really. No extras over the likes of RyanAir."
Cons: "Unaccompanied minor flying to Lisbon overnight. Bag was lost. No real effort to assist. Bags of unaccompanied minor should be treated with priority."
Pros: "Delayed flight but staff apologized as for safety reasons."
Cons: "Very late arrival"
Pros: "On time"
Cons: "Delayed!"
Pros: "Flight was lovely, crew were friendly and very helpful and food was delicious!! We travelled with assistance for mum and it was excellent and we were kept updated all through the flight."
Pros: "Excellent experience with the cabin crew."
Cons: "Seats on the 777 were too narrow. This 777 had a 3-4-3 seating arraignment, it would have been better with a 3-3-3, similar to a 787 configuration. With the current layout, even with an aisle seat, I was sitting in the aisle. And I am not a large person! The flight was full, so use the 787 and two daily non-stops. For a twelve hour flight, the food was only Okay, could have been better and with a better selection. Meal timing was poor."
Pros: "Crew was very helpful.food"
Cons: "Food was not upto the mark."
Pros: "Crew was friendly..business class seat was very comfortable and seemed wider than most Nice power outlets great entertainment system"
Cons: "Row 6 in business is after the first 5 rows and Galley and restroom. Very awkward"
Cons: "They didn't let us board the plane. Allegedly the plane was changed and make us travel by train!! They offered us a compensation but we haven't heard from them yet. Not good experience at all."
Cons: "Our flight was canceled from Amsterdam to Bordeaux and did not receive any direction and had to find alternate flights for ourselves with the personal expense of using our own cell phones. Then our luggage lost for 3 days. Not happy!"
Pros: "Staff at Schipol airport were lovely and very helpful. Cabin crew were friendly and efficient. On board snack was nice."
Cons: "Elbow room is a little bit awkward and I didn't get to sit next to my fiance WE will still definitely recommend KLM though!"
Pros: "Easy airport business"
Pros: "The flight was delayed by 40 minutes initially then a further 20 making it an hour late. Sitting at the gate there was then suddenly a last call to board the flight and a mad rush for everyone to get on. I appreciate that delays happen but the lack of communication ragardinh altered boarding times didn't make the situation any easier"
Cons: "As above"
Pros: "Overall, my trip to Cardiff via Amsterdam was smooth and delightful. I've flown a few short trips this summer and I was pleasantly surprised to find KLM still offered complimentary snacks. What a refreshing change!"
Cons: "There was no entertainment which is why I assigned that category only one star. The boarding process in Amsterdam could have been a bit smoother. Announcements were no clear."
Pros: "Crew was friendly, and the food was better than the usual KLM fare."
Cons: "The "new" seats were hard and uncomfortable. Avoid any kinds of seats near the bathroom in a configuration with 3 abreast next to the windows. The "aisle" seat is essentially a "waiting area" for the rest room."
Pros: "The constant supply of food that was offered to you. The crew was nice and always helpful."
Cons: "The process of boarding in Amsterdam was not organized and felt more stressful than it needed to be."
Pros: "Comfortable flight to Amsterdam for vacation in UK. More meals than expected. Also wasn't expecting some of the comforts offered to "regular" class seats like eye masks, ear plugs, pillows and blankets. It was an overnight flight, so maybe that should have been expected, but I don't think we had those 4 years ago when traveling overseas."
Cons: "Nothing. This is filler text to meet min characters."
Pros: "Flight attendants were friendly, but they only had limited resources to work with."
Cons: "Worst aircraft I have been on in years. No wifi or entertainment, no power outlets, only bad wine/beer for a 3+ hour flight is mediocre at best..."
Cons: "I requested low fat meals. The first one, was OK. But they forgot my request for the second one."
Pros: "Literally nothing."
Cons: "It could have happened."
Pros: "Crew was friendly and everything was perfectly on time!"
Pros: "The crew was very attentive and willing to assist with everything."
Pros: "The crew members are super friendly and caring."
Pros: "The crew was ok. They seemed really hectic between Heathrow to Rome."
Cons: "The seats were too tiny for business class. Nowhere to put anything. So close to next passenger. I would not fly business class again on BA Terrible entertainment. No interesting movies. I guess they tried to have movies only with British actors/actresses. Nothing current. That's pretty bad for almost. 10 hours flt. He seats in business class between Heathrow to Rome were like regular seats except with the middle seat blocked off. Food was just ok."
Cons: "You could have not cancelled my flight after rebooking a connection"
Pros: "Nothing"
Cons: "Really old plane with uncomfortable seats and really bad in flight options. The air conditioning was also broken so the entire flight felt hot and muggy, this is on a 12 hour flight!!"
Pros: "Smooth flight without event. On time landing. Efficient deplaning."
Cons: "Newer plane. Seats , entertainment, cabin crew."
Cons: "The temperature in the cabin was unbearably hot"
Pros: "Flight was on time."
Cons: "Not applicable."
Pros: "The crew was good"
Cons: "The seats"
Pros: "Plane changed to an A380"
Cons: "Waited over half an hour to get off at Heathrow owing to staff shortage so the air bridge took a while to happen!"
Cons: "The flight was delayed by three hours; not sure how to fix that but it was annoying. For some reason the arm rests in the middle of the seats would not go fully back and I felt like the flight attendants were talking down to me. They also could have been having a bad day too with the flight. :/"
Cons: "Only one round of drinks served?"
Cons: "Baggage delayed on arrival"
Pros: "Polite crew"
Cons: "The food, inflight entertainment. Our flight was delayed by over an hour."
Pros: "Efficient boarding, friendly staff"
Cons: "Very poor movie choice and poor quality screen"
Pros: "We pushed back from the gate about 24 minutes late and arrived at our destination about 38 minutes late. The four-course dinner (Chicken Tikka Masala or Penne Pasta) was good for airline food. The crew was friendly and professional."
Cons: "No USB power ports by the seats."
Pros: "Nothing"
Cons: "No self service kiosks to check in. Rude staff. Terrible flight experience."
Cons: "Because of inability to load baggage at LHR we were over an hour late departing. Upon landing in ORD the CSM noted that many bags did not make flight. This is very poor service."
Pros: "Great flight attendants"
Cons: "Length of flight was long but there's nothing that can be done about it."
Pros: "Good service"
Pros: "all of the same reasons as noted above"
Pros: "The Crew were great"
Cons: "Boarding could have been more efficient"
Pros: "Nothing to special comparing with other first class"
Cons: "Boarding process was very late, they made us wait in the cold for 10 min before letting us in the plane. The staff was professional but not too friendly and the place is old. When I purchased the ticket it said it was a airbus A380"
Pros: "Staff are friendly, accomodating for an unaccompanied child with me, upgraded me and helped to support the extra baggage needs"
Cons: "Old, dirty planes with bad enterainment systems and mediocre food and drink offerings. With the price of a ticket more than Emirates, KLM and other airlines, always really suprised the overall crappy hardware, infrastructure on planes etc. When can we get a decent plane to fly the long haul flights. And an actual entertainment system like to competitors?"
Pros: "Good pilots. Safe flight."
Cons: "No free beverages between Milan and London! This is the very first time I have not given free water!"
Pros: "Not much"
Cons: "There was an abusive passenger sitting behind me that kicked my chair the entire flight. They were angry that they didn't have more space and that I wanted to have my seat back. I offered to put it up during meal times to make sure they had enough space but that wasn't good enough. The crew knew what was happening and tried to get the other passenger to stop but the passenger persisted. The crew refused to upgrade me even though I had paid for an aisle seat and there were no other aisle seats available for me to move to. I find this service unacceptable. I probably won't be willing to fly BA again as they obviously care more about money than ensuring their customers are comfortable."
Cons: "Couldn't check-in online. Website said to go to airport and talk to staff - should have said: "invalid passport, get new one!" That would have been so much more helpful. Substandard food, especially 'breakfast'"
Cons: "The flight was delayed. It was also held back with us on the plane. We were not even offered water or anything while we waited. It ended up being 1.5 hours delayed plus a 3 hour flight with no food. You could purchase snacks and drinks, including water. I learned my lesson to buy before going on the plane next time."
Pros: "Ground staff in London was amazing! The flight from Barcelona to London was delayed because of weather condition. Once we arrived in London the ground staff made sure all of us (almost 20 people, lots of kids) could get the flight connection to JKF. The shuttle bus was already waiting for us, the ground staff indicated to us the faster way to get to our gate after passing through security checking. Everybody could get the JFK flight!"
Cons: "I'm gluten intolerant and there was no gluten free snack!!! Lunch was served as soon as the plane took off, but for the next 5h of flight nothing else was served. I asked if they had some gluten free snack, they told me there were going to check, but they never got back to me with an answer. I was starving arriving in NY. Aircraft was too old and it didn't have USB charger. And the individuals screens were also too old and had really bad quality for watching movies! It seemed that I was in a flight from 20 years ago!"
Cons: "No wifi on a +11hr flight TV Screen looks horrible. Too old. Didn't even watch any movie on it. got downgraded from First Class to Business Class because the airline oversold first classs. Shouldn't happen."
Pros: "The crew was friendly and professional"
Cons: "My monitor didn't work and I asked about it twice. Two crew members said they would look into it but it never got reset."
Pros: "The crew had to deal with a medical emergency and they were excellent!! Despite extra pressure they kept us all informed and were polite and friendly under pressure!"
Cons: "lack of seat space and could not put seat back because of medical emergency so hard to sleep. Exhausted on arrival at Heathrow! Headset did not work properly on films Did not like the boarding process !!"
Pros: "Overall, the food, cabin crew, entertainment, and the air travel were excellent."
Cons: "The landing at BWI was a little scary."
Pros: "Flight on time, flight attendants were great."
Pros: "Crew"
Cons: "Seating. Meal. Entertainment. Did not compare well to Air Canada."
Pros: "Pleasant helpful staff, comfortable, clean seat, good food."
Cons: "Having to pay TWICE for extra item of luggage!! Some delay with boarding"
Cons: "Space for legs"
Cons: "Crew did not seem friendly nor as though they wanted to help. Perhaps because they were all young, perhaps some senior crew members to supervise would be beneficial."
Cons: "The bad attitude of BA staff at checkin. My ticket was confirmed but found out I was waitlisted when I got to the airport."
Pros: "What a different experience in relation to last week!"
Pros: "Wonderful customer service and hot meal was a lovely treat!!"
Cons: "No direct communication. Really bad"
Pros: "Flying on the 380 very smooth"
Cons: "Gate was not available at arrival"
Pros: "LOVED having a bit of space to stand and stretch without being in crews way! Bathrooms kept clean. Crew very helpful attentive and cheerful"
Cons: "Flight crew was very aggressive and casual. Displays are ancient. Seat was broken."
Pros: "staff were good"
Cons: "out of date entertainment food"
Pros: "Crew were friendly"
Cons: "Noise level when people were trying to sleep; seats not too comfortable"
Pros: "Extra leg room in premium economy"
Cons: "Service poor relative to global peers, food mediocre, entertainment system totally outdated"
Read more about Turkish Airlines
Safety measures for airlines flying from British Columbia to Cape Town
Airlines flying from British Columbia to Cape Town have enacted additional safety measures and adjusted policies to better accommodate travellers. Policies vary by airline.
Heightened sanitation
Daily cleaning, installation of cabin HEPA filters on flights from British Columbia to Cape Town
Mandatory masks
Masks required on board, masks provided on flights from British Columbia to Cape Town
Social distancing seating
Middle seats unavailable to book on flights from British Columbia to Cape Town
Pre-flight testing
Testing for antibodies, testing for symptoms for flights from British Columbia to Cape Town
Book cheap flights from British Columbia to Cape Town