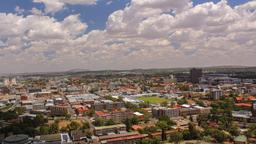 Find cheap flights from Basel to South Africa
Search hundreds of travel sites at once for deals on flights to South Africa
Top tips for finding cheap flights to South Africa
High season is considered to be January, February and December. The cheapest month to fly to South Africa is January.
FAQs - booking South Africa flights
How does KAYAK find such low prices on flights to South Africa?
How does KAYAK's flight Price Forecast tool help me choose the right time to buy my flight ticket from Basel to South Africa?
What is the Hacker Fare option on flights to South Africa?
What is KAYAK's "flexible dates" feature and why should I care when looking for a flight to South Africa?
Top 4 airlines serving Basel EuroAirport Swiss to South Africa
Scores according to KAYAK customer reviews
7,9
Turkish Airlines
Overall score based on 23 106 reviews
Cons: "Nice and smooth journey"
Pros: "The staff the staff the staff. They made the trip so enjoyable. The A330-300 aircraft was smooth and silent. Very impressed"
Cons: "The seats in business class were not as soft as they could be but very impressed overall and good value for the cost of the business class ticket"
Pros: "Hostes are great"
Pros: "The crew were all very nice and the food was good."
Pros: "Food, entertainment"
Cons: "Terrible check-in (30min waiting), boarding was uncoordinated, and the cabin was probably 30 degrees!"
Cons: "Departed over 1/2 hour late making it necessary to make a mad dash for the next gate for the following flight."
Pros: "never go to turkey only few places are famous caz holiday but over all people are so selfish u can find the right place to eat or spend over night and all flight are always late when try to find out they always says on thier own language not even english we don't care have missed my tow flight and couldn't find anyone to talk as responeble person don't got to turkey all pay ur money to some where better you can enjoy"
Cons: "never go to turkey only few places are famous caz holiday but over all people are so selfish u can find the right place to eat or spend over night and all flight are always late when try to find out they always says on thier own language not even english we don't care have missed my tow flight and couldn't find anyone to talk as responeble person don't got to turkey all pay ur money to some where better you can enjoy"
Pros: "Punctuality"
Cons: "Security and boarding gate at Chicago. Too much repeatation of travel documents. Lines were not evenly managed. Some lines weee extremely slow and was quite fast. Manual check was too detailed"
Pros: "The food was good and the staff were nice"
Cons: "The seats are very small and extremely discomfort for overseas flight"
Cons: "Options for vegetarians were not really good."
Cons: "Too frequent delays. Both directions connection flight missed, due to delayed flight. Both delays seems happened due to landing queue load (plane rounded in air more than hour before landing)"
Pros: "First leg (Mia to Instanbul) crew was excellent!"
Cons: "second leg (Istanbul to Johannesburg) crew were rude!!!"
Cons: "nothing"
Pros: "Service, food, staff—all excellent!"
Cons: "The cabins on both flights were too warm."
Pros: "Food, frienly personnel. Helping the customers. Plane was warm and nice..."
Pros: "Great service in the airplane plus they offer some amenities like slippers, tooth paste and toothbrush, they offer you wet towels to clean and refresh yourself during he flight. Really good."
Pros: "Couldn't be better."
Cons: "N"
Pros: "Nothing"
Cons: "My mother is terminal, as in, she's DYING. So she was having a momentous flare up and we were running a little late. NOWHERE we were told we had to be at check in prior to an hour before the flight. Made it there 6 minutes after that "hour" check mark and were unable to make the flight. Tried to rebook and was told to pay the $800 per ticket that we already paid. Who has that kind of money? Guess I'll see if she can settle for sea world or the damn beach instead of Egypt like she wanted to. Thanks for nothing. For absolutely nothing."
Pros: "Movies made the long flight go by much faster!"
Cons: "Very disorganized the gate checking, staff ne d hospitality training . You ESP not have time for your queries and concerns . They are always in a hurry to finish talkign to you . Poor hygiene. The bathrooms are very dirty and has nomjand soap to wash your hands . Male staff in board come across unpolite. ingelt inwelcomed by the male flight attendant port side at the back.?"
Pros: "While my family and I were waiting for boarding in chairs in front of the gate, my little child falet down and had very minor cut with one blood sign and drop but first aid group came and made some tissue cleaning to the cut with detergent. They told me that medical report is required by the flight captain and this report will cost me 230 TL. I told them no need for their report but they told me that I may not travel and the male misbehaved againest my wife when she told him that no need for their medical assistant and he replied this is not your country. They sqwezed us at the last minute and my remaining family at the plane and they told me that I am not authorized to travel with my wife and small child. We are total of 9 passingers. We were only remaining at the lounge. I told them my remaining family are at plane and I must travel otherwize I am going to claime all charges againest Turkish airline. Finaly at last minute they let me board."
Pros: "Good entertainment system with lots of options."
Cons: "The plane was uncomfortably warm throughout the (long!) flight, which made it difficult to get any rest."
Pros: "It's always pleasure to travel with Turkish airlines."
Pros: "Food, entertainment and the airline crew excelente"
Cons: "The seat a little inconfortable for me"
Pros: "I liked the pouches of goodies that were there - the slippers, toothbrush, and etc."
Pros: "pleasant flight attendants good food food always available which is nice for 11+ hour flight superb selection of movies"
Cons: "Turkish Air desk at airport gave us incorrect information that nearly made us miss our flight"
Pros: "It was my first time flying with Turkish airlines. I was surprised that economy class was treated like first class in other airlines. I felt like a queen! The food was just unbelievably good (usually I'm not excited about food on planes). I can't imagine what experience you get in actual first class then. Great job! Please, never change it!"
Cons: "The boarding starts an hour before departure. It's overkill. But if it makes you do your job the way you do, that's awesome."
Pros: "We liked being in Exit row and the food and service"
Cons: "On way over BOS-->IST the seats were the closest together I have ever had. Exit row video screen support arm did not hold in place"
Cons: "Everything was truly great except for some passengers who felt they could stand in the aisles (and anywhere else they wanted) and lean over people while they were eating as their meals with religious dietary restrictions had already been served. I feel the flight crew could have handled them a little better. Still thought the rest of the service was fantastic."
Pros: "Outstanding service Excellent food Adequate entertainment Seat recline was good for economy"
Cons: "For a long flight (8+ hours) legroom on this Airbus was quite cramped Again poor boarding announcements resulted in very chaotic boarding process"
Pros: "They treated us so well--always with a smile! The crew always went out of their way for our comfort and we really enjoyed the flight--as much as a long overseas flight can be enjoyed, that is!"
Cons: "Sometimes we didn't have a choice on the food because one of the two choices was gone until it got to us, but we still enjoyed the different food than we usually eat."
Cons: "The delay"
Pros: "I eventually arrived at the destination."
Cons: "Difficult to communicate with cabin crew due to lack of English. Flight was delayed by 1 hour. General atmosphere on plane was chaotic I think due to the small plane and length of flight as large numbers of people needed to use toilets."
Pros: "Not trying to be flattering here but it really is a good airline."
Pros: "The variety of films on show was decent"
Cons: "The crew skipped our aisle whilst delivering the toiletry bags, some announcements were made purely in Turkish without regard to English passengers. The boarding gate from Istanbul was opened much later than the advertised times."
Pros: "The best flight ever!"
Cons: "One beverage service on a 8+ hour flight counting JRO? Crew literally disappeared for quite a few hours."
Pros: "Good service"
Cons: "They need better movies and music"
Pros: "20 min delay. Boarding took too much time"
Pros: "Two separate seats next to window is nice"
Cons: "I am vegeterian... food was horrible"
Pros: "excellent food, service"
Pros: "The service was good, the food was good. No complaints"
Pros: "The entertainment choice ! Amazing !!"
Cons: "They lost track of my suitcase. I just received it"
Pros: "Excellent carrier, modern planes and good food on board Also on european flight a proper meal and inflight entertainment"
Pros: "Everything"
Pros: "Best menu vs. previous 3 Turkish Airlines flights on this trip. Great movie selection. Accommodating crew. Comfortable chairs. Nice travel packs."
Cons: "Bathrooms were very dirty by half way through the trip. Crew should keep them cleaned. Free Wi-Fi should be the standard on such a long flight. More leg room needed for Americans & Europeans above average height. Larger water bottles should be passed out before sleeping hours. Each passenger needs a personal fan. Temperature was too warm. Gate agents in Istanbul had a very confusing set-up to get on plane. Gate agents not empowered to help passengers with all issues that arise. We left item at gate in Catania, & gate agent unable to offer any help or detailed guidance to help us work to get it back."
Cons: "I can't find my baggage.."
Pros: "The flight itself was fine, once I paid for it a second time!"
Cons: "We missed a connection on our flight out, so the airline decided to cancel our entire flight home! They didn't even notify us they were cancelling it. We found out the day before we were supposed to leave to go home, when we tried to check in online and couldn't. I spent hours of the last day of our vacation trying to figure out what was wrong, then searching for a rebooking a new flight. It cost us more than $1000 USD extra, just to get home. NOT the way we envisioned ending our vacation. I'll never use this airline again!"
Pros: "A three hour flight and they gave us a very nice meal and beverage selection. Never happen in the U.S. unless you are flying first class, and even then they wouldn't exceed Turkish Airlines. When did you last have metal eating utensils with your meal..... if you even got a meal. Plus multi channel seat back entertainment on a three hour flight. I wish the U.S. would open domestic markets to foreign carriers."
Cons: "Really tight seats. Almost impossible to eat your meal."
Pros: "Yes, Very good"
Pros: "This Transavia Airlines is not good at all."
Cons: "Many things cheaper does mean better."
Pros: "Flight was on time."
Cons: "Staff: from check in to landing, they could at least smile. Baggage claim was a nightmare, 6 Schengen flights in the same belt."
Pros: "Excellent crew, good food & movie selection."
Pros: "very nice crew"
Cons: "my baggage was lost"
Pros: "Reclinable seats."
Cons: "The food!! The lights could be dimmed as it was a night flight."
Pros: "Slow service."
Cons: "Better communication!"
Pros: "the drinks"
Cons: "seat reservation. having to pay for luggage...."
Cons: "We were allowed to choose our seats from SFO to Amsterdam but not for the return flight. I like to be able to choise my seats when I book the flight. Choosing seats 24 hours before is not convenient when traveling for the return trip."
Pros: "The space at my feet with the chair in front was a bit akward."
Cons: "Not being seated next to small kids. Perhaps they should have a separate section? ;-)"
Cons: "We had 4 hour delay causing a stop over at 3am. So yeah"
Pros: "I love the food"
Pros: "My seat at the window was great and the staff really friendly and courteous!"
Pros: "Friendly staff"
Cons: "Security check at gate; No priority"
Pros: "The service"
Cons: "The food."
Cons: "I booked tickets via Delta, operated by KLM. They lost both of my check in bags in September, and it happened again today for the same scheduled flights. Had 4 hours of layover and KLM still wasn't able to manage it."
Pros: "We got to Amsterdam on time"
Cons: "1. Paying for the seats we chose...that will never happen again...I'll fly another airline first. 2. The food was terrible. I have flown KLM for years, this was not what I expected. 3. The plane was very dirty"
Pros: "Everything OK"
Pros: "Very attentive crew. Attended to needs immediately. Took a lot of time with each person when someone had something to say."
Cons: "The seat I had with no seats in front of me was very small. Much smaller than the other economy seats because the tray table and video screen were in the armrests. Paid extra for the legroom by ended up losing it side to side. Really had to squeeze into the seat."
Pros: "Overall booking and airport was ok. Food was also actually quite good."
Cons: "A comfort of the seats... well its economy class in the end. Entertainment was just dreadful - small screen with visible pixels - I was unable to watch any movie."
Pros: "Professional crew. Good boarding."
Cons: "No entertainment on board in business. Stale buns - staff unapologetic. Older 737 with uncomfortable seats."
Pros: "The attendants took great care of us. Super smooth flight."
Pros: "We got a meal for a 1h flight only"
Cons: "No entertainment but normal for this type of flight"
Pros: "Cabin crew were very professional."
Cons: "Aircraft returned to gate due to fault and was delayed for 45 min."
Cons: "Actually the Welcome on board announcement. The part where they special welcome loyalty program members. I do not get that... I am an explorer holder my self, but really?? so other paying customers are not as welcome. This is leftovers from the older days.."
Pros: "Service, technology"
Cons: "Could not print by boarding card and was not allowed to board in Amsterdam"
Pros: "Nothing"
Cons: "Super delayed. Could have fixed the issue BEFORE we were sitting on tha plane for TWO hours"
Pros: "Absolutely nothing!"
Cons: "the connection flights was the worse! The gate was changed in Amsterdam 3 times! From D82 to C6 and then to C11. The distance between B82 and C was 20-30 minutes walk. No rushing was needed though, the flight was delayed for 1:30h and after we all boarded a further delay was announced. I will never fly with KLM."
Pros: ".Very much on time with pleasant service."
Cons: "Can nit find much fault fir a short run!"
Pros: "The staff was very helpful and professional. Promp response to calling for attention."
Cons: "Wish there was better lumbar support for the seats. The food could be a bit more exciting with simple addition of lime pickles. Overall can not complain for economy standard!"
Cons: "Bag was lost"
Cons: "At some point the luggage was lost. here."
Pros: "Flight was lovely, crew were friendly and very helpful and food was delicious!! We travelled with assistance for mum and it was excellent and we were kept updated all through the flight."
Pros: "Excellent experience with the cabin crew."
Cons: "Seats on the 777 were too narrow. This 777 had a 3-4-3 seating arraignment, it would have been better with a 3-3-3, similar to a 787 configuration. With the current layout, even with an aisle seat, I was sitting in the aisle. And I am not a large person! The flight was full, so use the 787 and two daily non-stops. For a twelve hour flight, the food was only Okay, could have been better and with a better selection. Meal timing was poor."
Pros: "Thankful for coffee being served without charge. Not all airlines do that."
Pros: "Cabin crew very pleasant"
Cons: "Lost our bags, little sympathy from staff"
Pros: "The included snacks and the seats."
Cons: "Nothing."
Cons: "KLM can't seem to figure out the order of boarding the plane. Should be business - priority - everyone else. Instead they do priority first, and that's usually two-thirds of the passengers. Also, really tired of the fake business class on these flights..."
Pros: "Overall, my trip to Cardiff via Amsterdam was smooth and delightful. I've flown a few short trips this summer and I was pleasantly surprised to find KLM still offered complimentary snacks. What a refreshing change!"
Cons: "There was no entertainment which is why I assigned that category only one star. The boarding process in Amsterdam could have been a bit smoother. Announcements were no clear."
Pros: "Friendliest economy class service I've ever encountered."
Pros: "The crew were very friendly and accomodating, plane was clean and boarding amd disembarking was efficiently handled."
Cons: "55 minute delay was not welcome."
Pros: "I ended up getting home with less delay than originally predicted. I guess that's a good thing Also delta customer service was super polite and trying to help when I called"
Cons: "Delay again... seems to be pretty frequent on KLM flights at least on the ones I flew with in the past 4 years... this time it was 3hours wait due to a technical issue... no alternative flight option and we ended up getting a very old plane as a replacement. In addition people at info terminals are disorganized and not kind at all.."
Pros: "Excellent service"
Cons: "Having to pay extra to pick a seat prior to check-in. I didn't, and got a decent seat anyway."
Pros: "They flew full speed to catch up with the delays."
Cons: "Departure was scheduled with one hour delay. When everyone was boarded they mentioned a leaking toilet. It took them 1,5 hours to disable the toilet. In the mean time, no drinks, no snacks, nothing. So we should depart at 18:00 but it became 19:30. Our first drinks and meal was no earlier then 21:00. The crew should have anticipated better that the technical problem would at least take one hour and give everyone a drink at least."
Cons: "Since we had two extra bags (paid for in Chicago), they demanded to see my receipt before we could board in Amsterdam to Nairobi. We had trouble locating the receipt and we were not given an explanation as to why we needed it again. We were traveling with 5 kids including an infant and we were not allowed to board until we found the receipt. I thought surely they would have record that I had paid, but I guess not. We were the last to board and all very stressed out. The staff seemed not to care the least in our troubles."
Pros: "...The transfer at JFK was terrible"
Pros: "In general, it was ok"
Cons: "Flight was delayed and because of this I missed my connection flight to Amsterdam"
Pros: "Fine as delta flights go"
Pros: "Flight was overbooked. After paying 1.7k, they put me to another flight which took me 7 hours more to arrive SFO."
Pros: "Flights left on time, arrived ahead of time. Seats comfortable. Baggage arrived quickly. No charge for wine/beer, although I do not imbibe when flying long distance. Food ok for airline food."
Cons: "Unable to pick seats in advance,, were assigned seats that did not recline for 11 hour flight. One bathroom not functioning. Very limited movie choices for inflight entertainment. Seat belts much shorter than other airlines, so very confining, unable to loosen to relax in any position other than sitting straight in seat. In Rome had to check in & go through security at Terminal 5 then get bussed to Terminal 3. Only airport where we had to take out all electronics, including converter plugs, headphones, etc, place in a flimsy clear plastic bag ( that broke ) to go through security. Line to check bags pretty slow for number of passengers. Glad we had plenty of time."
Pros: "Good aircraft, good service, on time, eventless"
Cons: "There are two types of foot-rests, both are a nuisance for people with long legs. The one popping up from below one's seat is extremely hard to put back in place. The metallic one folding down from under the seat in front cannot be secured back and is always in the way if the passenger needs to stretch his/her legs. This seems to be a new appliance, and I jut wish they would do away with it altogether. More is not necessarily better."
Pros: "Good selection of movies."
Cons: "Had to use a shoe horn to get into and out of my seat and I'm not a large guy. But really my harsh criticism comes from the loss of my girlfriends luggage. It was left behind in Paris on our way to Casablanca causing us to waste a day in Casablanca traveling back to the airport the grab the bag the next day. And to add injury to insult her bag was left behind in JFK during our transfer for our flight to Seattle. No big deal right, Delta will deliver the bag to our house the next day, wrong, we were told we have to go to the airport ourselves to get the bag."
Cons: "Seats are not comfortable for long haul. Airbus 380 premier economy. Not enough reclining and leg support."
Cons: "Thé qualité officielle the images"
Pros: "The seat was very comfortable."
Cons: "My boyfriend and I were required to gate check our carry-on luggage which required us to go through customs in Paris to get to our bag and re-enter security for our connecting international flight. I am unsure why this was the case as other passengers brought the same size luggage. Very upsetting."
Cons: "Kayak updated me that my flight would be late. It wasn't. Missed it had to pay $700"
Pros: "Not much, seats are super uncomfortable"
Cons: "Better code sharing with KLM"
Pros: "NA"
Cons: "Both flights through Detroit were re-routed, our luggage was lost for 4 days."
Cons: "They made me check my carryon rolly which is allowed on every other plane in the world, which meant going all the way back into a chaos of hundreds of people to check in. Because I had a connecting flight to New York in London, the check in caused many problems...and everything inside soaking wet"
Pros: "It was very comfortable and pleasant."
Cons: "Could be a little better the service, the dinner was late"
Pros: "Boarding procedures and crew were top. Wines and beverages excellent and even in super economy water was served several times"
Cons: "The food could have been much better, should consider doing everything organic. As it was, the chicken in the meal was awful, the dessert terrible. The rice in the salad hard, almost uncooked. The only good quality food was the bread and the cheese"
Pros: "Nothing !! Such a bullshit flight ever !!!"
Cons: "No tv fo 14 hr long flight !! Flight delayed for 1 he !! No proper arranged to board .. it was kiosk!! Food quality was worse. No space to seat !! Can't sleep .. no leg space !! Worst fight till the date !!!"
Pros: "The entertainment options were great."
Cons: "Seats are so cramped. I'm 5'3" and could use either arm rest because both people on either side spilled into my seat."
Pros: "Crew was very friendly and seat in KQ is super comfortable in Business."
Pros: "The comfort of the flight snd kindness of the crew."
Cons: "My connecting flight to san francisco was through Delta, which it was on a different terminal, I had to carry my luggage out of the airport in order to get to delta's terminal - the buildings are not connected."
Pros: "The crew was wonderful. We were in business class which was modest but comfortable."
Cons: "Ground crew in Paris failed to put our luggage on plane to Amsterdam. Also, plane was delayed about 40 minutes because of Amsterdam air traffic. Captain was very apologetic to the passengers."
Pros: "Crew was really good, polite, efficient. The aircraft was relatively new and clean (rare for an airline to provide a new craft on an Africa segment). Food was good, seats comfortable. Will definitely make them my airline of choice to the extent that I can cost wise."
Pros: "Tight seat, was moved out of exit row because of my age"
Cons: "Could have stayed in exit row. Plan arrived in Moscow late so flight was over one hour late"
Pros: "crew was wonderful, great food, quick boarding"
Cons: "cant think of anything"
Cons: "Great experience"
Pros: "The crew was friendly and always came around with water."
Cons: "The "vegetarian" option was tuna which isn't vegetarian and there was no vegetarian snack. With the hundreds of dietary and religious food restrictions you would think having a vegetarian option would be much more attainable.. They also didn't make an announcement about our flight being late."
Pros: "Good food and crew"
Cons: "Plane was old and seats were super tiny. Even an average guy would be uncomfortable in it. Can't sit in one spot for longer than 15 min without getting sore."
Cons: "My entertainment device did not work the entire flight."
Cons: "The fligh Washington delay more than a hour"
Pros: "The crew were polite and friendly"
Cons: "Everything was incredibly poor. Flight was delayed, entertainment was outdated and the airport staff were rude."
Pros: "I was given a great seat and the food was OK- not the Air France food of 5 years ago but still good"
Cons: "I didn't really use the in flight entertainment - the usual movies, tv etc"
Pros: "En deux mots, tout était médiocre, avion, « nourriture » (si on appeler ça comme ça) même les hôtesses travaillaient avec une sale gueule.. Très déçu d'Air France"
Cons: "Le capitain et l'aterrisage"
Pros: "That we were heading home. Nice seats. Good food. Lots of entertainment choices. Power plugs ( USB and European power) were appreciated. Wine as a choice with meal was appreciated and brandy after the meal."
Cons: "Some of the shows and movies were a bit 'trashy'. Long flight. I was in the middle seat next to an inattentive octanegarian who was nice but kept calling the flight crew to fix her mess up of the video system. No air controls on this plane - so it was overly warm. 10 hours of overly warm makes for a stinky passenger. Oof."
Pros: "Great service and food."
Cons: "Tv screen is resolution is to low. Hard to see details."
Pros: "The food was okay and the staff were friendly."
Cons: "My seat and several others around me were broken so that they would fall all the way back if we leaned back at all. The entertainment system kept crashing and forgetting what shows everyone on board we're watching. There were no air vents to control. The games crashed constantly. The usb hubs didn't work."
Pros: "Enjoyed my food, especially tasty for airplan fare!"
Cons: "Not enough leg room"
Pros: "Food was Fantastic, Air France the Best on Air."
Pros: "Plane was comfortable and new."
Cons: "Nothing really."
Pros: "The service was very professional."
Cons: "Everything went well."
Pros: "Yelling, cheering and literally rolling in the aisle made for a really annoying flight"
Cons: "Infusions bad behavior. Also, flight number was changed and AF. Was understaffed to handle questions on squirrelly luggage check."
Cons: "Horrible Crew..."
Cons: "The flight was late, real late."
Pros: "Courteous crew"
Pros: "I didn't actually liked the entertainment"
Cons: "I just didn't enjoy the entrainment."
Pros: "Offering a drink on such a short flight is appreciated albeit unusual these days. Crew was very professional and friendly."
Cons: "no vegeterian sandwiches very disappointed"
Cons: "Very small seats, space for nothing All the time delays and the horrible things is a lost luggage, even when there is enough time between flights."
Pros: "Crew was nice and responsive"
Cons: "The overall experience is regular at best"
Pros: "Crew was welcoming"
Cons: "Space between the seats was too small."
Pros: "The check in process was much better in the CFG airport than SFO. Very organized."
Cons: "The food was mediocre on this flight. The seats also are surprisingly uncomfortable."
Cons: "Had to check in our underweight small carry on because there was no space left. Left out hotel at 3.15am. A dry croissant did not satisfy three hungry children for breakfast, the coffee was terrible and the seats too close together. Not a good experience."
Pros: "Crew was great"
Cons: "Not enough food"
Pros: "Loved the lovely food and wine from Air France, they even serve fresh french bread with camembert, ice cream, champagne (in economy) and brandy with your coffee!"
Cons: "The cabin on the 777-200 was far too hot (about 25c) and with no individual air vent I found this unbearable on a 12 hour flight. And despite the flight taking place entirely during daylight hours and leaving at 10:30 am, inexplicably we were made to all pull our blinds down and the lights went off after a couple of hours - in the middle of the day and for about 8 hours! So although I had paid for a window seat there was nothing to see apart from the window shade. As it was the middle of the day I could not go to sleep, the person in front of me reclined fully so for me the flight was a hot, claustropobic, dark hell. An utterly miserable experience. I felt like I was going mad, trapped in my own little cell."
Pros: "I didn't feel cramped in a Window Seat. Two meals were served during the flight. It was nice to get back to being fed something other than skippy snacks on an airline flight."
Cons: "I was ignored over and over again as ice cream, drinks and snacks were offer by the crew. It would have been nice if some would ask me before falling asleep if I wanted to be roused for snacks and desserts. After being on back to back flights of more than 10 hours each it would be considerate for the crew to be aware of my length of travel and to make sure they don't assume my resting my eyes is the same as me being asleep. Even when I was awake it appeared I was being overlooked, ignored and left out of complimentary services I saw other receiving....my bad for not asking to be noticed."
Pros: "Boarded 45 minutes late, and then sat in the plane for another two hours before take off due to a problem with the lie computer. Would have been better to spend that time in the terminal and given credits to buy food, etc. My seat was a regular seat (non exit) and the seat did not recline properly, the USB drive was broken, overall the plane felt unmaintained. The crew was friendly and food was good but I felt not enough was done to accommodate the extra hours we had to wait on the plane."
Pros: "The crew was super friendly and amazing at an incredibly tough and tense time due to the Coronavirus outbreak. A very stressful and long flight was made a bit better and I truly thank you guys for that."
Pros: "Snacks"
Cons: "2h late!"
Pros: "We were early"
Cons: "The food"
Pros: "The crew was very attentive and willing to assist with everything."
Cons: "Seat didn't recline..."
Pros: "Nothing"
Cons: "Really old plane with uncomfortable seats and really bad in flight options. The air conditioning was also broken so the entire flight felt hot and muggy, this is on a 12 hour flight!!"
Pros: "Smooth flight without event. On time landing. Efficient deplaning."
Cons: "Newer plane. Seats , entertainment, cabin crew."
Pros: "Very nice crew"
Cons: "The food"
Cons: "The temperature in the cabin was unbearably hot"
Pros: "Flight was on time."
Cons: "Not applicable."
Cons: "Only one round of drinks served?"
Pros: "Punctuality!"
Cons: "Baggage delayed on arrival"
Pros: "Polite crew"
Cons: "The food, inflight entertainment. Our flight was delayed by over an hour."
Pros: "Efficient boarding, friendly staff"
Cons: "Very poor movie choice and poor quality screen"
Pros: "Boarding staff & crew were fine"
Cons: "The seats were the most uncomfortable I have ever travelled in - this plane definitely has the worst seat width, leg & reclining space that I have seen. I have been in long-range (16 hours) flights that were more comfortable than this. If anything fell on the floor, I couldn't retrieve, I couldn't sleep at all & had contorted joints & a body ache when we landed. To design such tiny seats is truly inhumane."
Pros: "None"
Cons: "At Heathrow, the boarding agents kept calling few passengers without letting the rest of the passengers know what was going on. Also the boarding was delayed without giving specific reason almost 50 min later. Finallly they said the boarding was delayed to catering and cleanning, which I could not believe since the plane has been on a tarmac close to an hour. Passengers were lining up to board, but one of the gate agent kept asking to sit down without giving any reason. Probable one of the worst boarding experience I have ever had in international flights."
Pros: "We pushed back from the gate about 24 minutes late and arrived at our destination about 38 minutes late. The four-course dinner (Chicken Tikka Masala or Penne Pasta) was good for airline food. The crew was friendly and professional."
Cons: "No USB power ports by the seats."
Cons: "Flight was delayed"
Cons: "The configuration of seating in business class allows for no privacy and my connecting flight just had food and front seats for business class. Our three across seats were the same as everyone else."
Pros: "Very professional, respectful and efficient people. I am impressed by their kindness, always smiling while talking to the passengers."
Pros: "I like to fly BA because the crews ( and I assume the maintenance) are top notch"
Cons: "Tired old 747. Needs an upgrade. Packed in like sardines on an old plane that shows it age. Should have flown Norwegian. Major delay caused me to miss my connections though the BA staff were all over it."
Pros: "Friendly, attentive and knowledgeable staff. Good light supper."
Pros: "Nothing"
Cons: "Not only do you now have to buy food and drink, by the back of the plane they've always run out (our flight was not even particularly full). Flight was delayed an hour - I've taken 4 BA flights in the last 5 days and every one has been delayed by at least one hour. No longer worth the price."
Pros: "No fuss, the cost benifit is perfect for short distances flights"
Cons: "One of the planes was a A321, room for legs was short"
Pros: "The Crew were great"
Cons: "Boarding could have been more efficient"
Pros: "Nothing to special comparing with other first class"
Cons: "Boarding process was very late, they made us wait in the cold for 10 min before letting us in the plane. The staff was professional but not too friendly and the place is old. When I purchased the ticket it said it was a airbus A380"
Pros: "Staff are friendly, accomodating for an unaccompanied child with me, upgraded me and helped to support the extra baggage needs"
Cons: "Old, dirty planes with bad enterainment systems and mediocre food and drink offerings. With the price of a ticket more than Emirates, KLM and other airlines, always really suprised the overall crappy hardware, infrastructure on planes etc. When can we get a decent plane to fly the long haul flights. And an actual entertainment system like to competitors?"
Pros: "Not much"
Cons: "There was an abusive passenger sitting behind me that kicked my chair the entire flight. They were angry that they didn't have more space and that I wanted to have my seat back. I offered to put it up during meal times to make sure they had enough space but that wasn't good enough. The crew knew what was happening and tried to get the other passenger to stop but the passenger persisted. The crew refused to upgrade me even though I had paid for an aisle seat and there were no other aisle seats available for me to move to. I find this service unacceptable. I probably won't be willing to fly BA again as they obviously care more about money than ensuring their customers are comfortable."
Cons: "No wifi on a +11hr flight TV Screen looks horrible. Too old. Didn't even watch any movie on it. got downgraded from First Class to Business Class because the airline oversold first classs. Shouldn't happen."
Pros: "Nothing"
Cons: "I called them for luggage I have I can take 20 3KG in the end in the airport I haw to pay for my language"
Pros: "We arrive twenty minutes early."
Cons: "We lost a half hour because of defective equipment and had to exist the back of the plane on to the runway."
Cons: "The customer service I a disaster. They ripped off my suitcase and I never got a refund despite all my emails nd infos I gave them after the claim done at the airport."
Cons: "No drink"
Pros: "Pleasant helpful staff, comfortable, clean seat, good food."
Cons: "Having to pay TWICE for extra item of luggage!! Some delay with boarding"
Cons: "It would've been so amazing to have wifi on a flight like that."
Cons: "The metal boxes below the seats mean that the little space allowed to a person is now all the more clipped. My backpack wouldn't even fit under the seat. My knees are already pressed up against the chair in front of me, now there's nowhere for me to stuff my feet even."
Pros: "Seats to close. To small. When reclined they impact the seat behind more then they should. I carried my wifes carry on and they tried to place a yellow sticker on the second one saying it could not go in the overhead and would have to be placed under the seat or checkedm. Never believed it was my wifes Very aggraviting"
Cons: "Offer larger seats like United Airlines. For a few dollars you can upgrade economy to economy plus which offere 6 inches more leg room."
Pros: "What a different experience in relation to last week!"
Pros: "Wonderful customer service and hot meal was a lovely treat!!"
Cons: "No direct communication. Really bad"
Pros: "Check in, flight was on time"
Cons: "The time it takes for getting from 5 to 3. Almost missed my plane on the trip in."
Pros: "Crew were friendly"
Cons: "Noise level when people were trying to sleep; seats not too comfortable"
Pros: "Extra leg room in premium economy"
Cons: "Service poor relative to global peers, food mediocre, entertainment system totally outdated"
Pros: "Getting home."
Cons: "The tannoy was difficult to hear at the airport, guess that is not the fault of the airline but it made boarding difficult. Stewardess whizzed past when offering duty free shopping on board."
Pros: "nothing"
Cons: "Was not able to check in through to Cape Town, only JNB. When arrived in JNB, British Airways flight was not clearly identifiable from ticket (no flight number). Then the flight was delayed, and plane was old! Horrible experience"
Pros: "Im 55 and slightly over weight getting a middle seat when the arm rests don't raise and seats so close together was a major issue getting in and out on such a long flight and I watched other women experiencing the same issue."
Cons: "Armrests to raise up 2 to 3 inches more between seat front to back. Especially if the persons in front of you have reclined there seats"
Pros: "Flight attendants"
Cons: "Nothing: everything was beyond expectations"
Pros: "Nothing"
Cons: "The whole trip."
Pros: "That BAA have WiFi on the plan and the flight back did not even have USB charger . In new York at at the BAA terminal they only have 30 min worth of wifi"
Cons: "The service . In general it can be better"
Read more about Turkish Airlines
Safety measures for airlines flying from Basel
Airlines flying from Basel have enacted additional safety measures and adjusted policies to better accommodate travellers. Policies vary by airline.
Heightened sanitation
Daily cleaning, installation of cabin HEPA filters on flights from Basel
Mandatory masks
Masks required on board, masks provided on flights from Basel
Social distancing seating
Middle seats unavailable to book on flights from Basel
Pre-flight testing
Testing for antibodies, testing for symptoms for flights from Basel
Book cheap flights from Basel to South Africa
Recent return flight deals
Search by stops
Search by airline
Search by price
Basel - South Africa Flights
Departure:
Basel (BSL) Switzerland
Return flight deals:
Browse destinations:
R10 543
R19 127
R12 243
R12 747