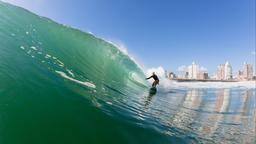 Find cheap flights from Utah to Durban
Search hundreds of travel sites at once for deals on flights to Durban
FAQs for booking flights from Utah to Durban
How does KAYAK find such low prices on flights from Utah to Durban?
How does KAYAK's flight Price Forecast tool help me choose the right time to buy my flight ticket from Utah to Durban?
What is the Hacker Fare option on flights from Utah to Durban?
What is KAYAK's "flexible dates" feature and why should I care when looking for a flight from Utah to Durban?
Top airlines flying Utah to Durban King Shaka Intl
Scores according to KAYAK customer reviews
8,3
Emirates
Overall score based on 15 475 reviews
Pros: "Crew was amazing and aircraft was brand new."
Cons: "I wish the 777 had slightly wider seats like the A380"
Pros: "Entertainment always the best!!! The spacious seat and quick check in system"
Cons: "The crew can improve by more attentive and Mayb more staffs. The flight is full, they quite busy. But General is good. The food can be better options"
Cons: "Offer cappuccino along with coffee, tea, and juice."
Pros: "Food and services"
Cons: "Seating leg space"
Pros: "Evrrything"
Cons: "Nothing"
Pros: "Seating was comfortable and crew was amazing."
Cons: "Food food food. Things have gotten from average to worse in recent times. Specially Travelling from United States out to Dubai."
Pros: "The entertainment was really good. The movie options were good. It was really nice that the movies were free. The pilot did a nice controlled landing and take off"
Cons: "N/a"
Pros: "Nothing. Will never fly with emirates again"
Cons: "Disaster from start to finish. Use qatar much better public service. And make an effort to get you on connecting flight"
Pros: "Great crew and entertainment"
Cons: "Business class seems to have slipped..... A little more cramped and not quite as comfortable.... (might be me getting old"
Cons: "Fly Dubai are just substandard. The codeshare flight are ruining the reputation of Emirates."
Pros: "Crew was good. Food was good."
Cons: "Time to board delayed. Delayed landing. The passengers bus in airport got malfunctioned which caused more delay to board on flight."
Pros: "yes"
Cons: "yes"
Pros: "Friendly cabin crew, new movies"
Cons: "Long wait after boarding before takeoff"
Pros: "In flight attention and comfort"
Cons: "Long distance between gate in and plane. Travel via bus to plane wasnt good."
Pros: "Excellent"
Pros: "Smooth flight. Attentive crew. Good entertainment options"
Cons: "The toilet had no toilet paper so I used the paper hand towel and prayed it did not block when I flushed. The beef option was not that great. I should've chosen the chicken."
Cons: "Everything was perfect"
Cons: "There should be no classes. All seats should be sleeper seats,"
Pros: "The exit row due to my size good choice"
Pros: "Same as above"
Cons: "Same as above"
Pros: "Decent leg room in economy; good entertainment system & food/drink"
Cons: "I was expecting to pay for only 10 kg excess baggage according to my own scale but was charged for 15 kg and the check-in staff was rude and unwilling to listen; in-flight staff were not polite, pushing past passengers without any word; such a disappointment as I expected much higher standard of service and courtesy. Nothing beats Singapore Airlines."
Pros: "Nothing"
Cons: "Super delayed !! Delayed time is longer than flying time. What the heck !!"
Cons: "Very good"
Pros: "Nothing"
Cons: "I have traveled extensively but I have never seen a staff more rude than Emirates. I had a connecting flight at Dubai Airport and there was 8 hours waiting time. At the gate I was connecting for Islamabad, there was not a single seating arrangement. When I complained about it to emirates desk, the staff was extremely rude. Such arrogance and an attitude that you instantly abhor. In my opinion, these Emirates people are most racist people in the world. The way they treat passengers from developing countries is vile. Even onboard, they treat 'white' passengers much differently than they would for a brown skin. I would never fly Emirates again. I plan to write against them in some leading newspaper for being racist. If people like us stay quiet and injustice and humiliating attitude they have against us, we will continue to suffer. I can pay a higher price for any other airline but I decline to ever fly with Emirates at the expense of my dignity."
Pros: "Really liked the long journey. Was a bit nervous given the 15 hour flight but was pleasantly surprised. Service was good as well."
Cons: "The crew were really young and not very talkative."
Pros: "Everything from food to seating was quite comfortable."
Cons: "Boarding was a bit more difficult since they did not call boarding zones"
Cons: "The entertainment was giving some issues and the staff tried to resolve it. Eventually it came right by it self..."
Pros: "Helpful staff,gave me seats requested,meals pretty good,good entertainment,even got to see despicable me 3 and didn't need a kid."
Cons: "Would have loved business class,but what can u do,only thing was I had to remind about my skywards miles.."
Pros: "Nothing to like"
Cons: "The Emirates and the crew they are rude not a good plane to travel with they charge me $700 more rude service I hate the service I made a big mistake taking that plane"
Pros: "Every thing was good"
Pros: "Beautiful aircraft flight attendants speak 19 languages additional leg room fabulous entertainment"
Cons: "only had jetblue as partner and when my flight had to be changed it presented a huge problem- they need more US partnerships to provide better options"
Cons: "The ICE screens can be larger and of better resolution."
Cons: "I requested the waiter(Asian) to serve me a non-egg breakfast if there were any remaining. He curtly told me that if I had not pre-booked the non-egg breakfast he could not provide me. Few minutes later I made the same request to another waitress and she quickly provided me the non-egg breakfast."
Cons: "Very late. Caused us to miss outlet rental car. Left us stranded at the airport."
Pros: "This was our first time flying Emirates and it will not be our last. The staff, service and experience has been very pleasant."
Pros: "Loved that they took care of a Skywards Blue member, even upgrading my wife."
Pros: "Very good it's the best. Ik"
Cons: "food could have been better. this was my first emirates flight and i was expecting high reviews, but i personally like turkish airlines better."
Cons: "I watched one movie, but the selection was pretty goo."
Pros: "The crew were friendly."
Cons: "wifi wasn't good - I couldn't connect. Wine choice wasn't good (white). Would have preferred a sav blanc"
Pros: "Everything was just fine just wish they can come up with a better name than economy class"
Pros: "777 are pretty good"
Cons: "Screen was broken for the whole flight , after repeated calls to the flight attendants nothing was done"
Pros: "Kids meals, activity packs, kids headphones, travel backpacks/blankets, all made a great travel experience for the kids (2 and 4 years old). Entertainment system was top notch!"
Pros: "Crew v good"
Cons: "Food .. Fish undercooked ... Aircraft bit dated"
Pros: "I liked how friendly the staff was and that they do not nickle and dime you for everything."
Cons: "The lack of legroom in Economy."
Pros: "Overall the service and food was nice."
Cons: "I was not able to recline my seat, so did my daughter. This happened for the first time with Emirates. It was a 16 hrs flight and gave me back ache since the passenger in front kept his seat reclined all the time. it gave me less leg room as well."
Pros: "I liked the fact that is finished"
Cons: "The staff in the airport. The fact that even though i booked and checked in before and had my printed boarding pass. I reach the airport and was told. The flight is full. Next day you fly"
"The best thing was that the flight was not full. My 10y.o. was able to sleep over 3 seats. The timing was great too, the plane was leaving Chicago at 8:50 pm. That was a perfect schedule to settle down and go to sleep."
Pros: "Group boarding"
Cons: "Not have to have cabin bags taken off us when we were literally first on, loads of people after us putting cases above our seats"
Pros: "Staff was great. Good experience for our first overseas flight"
Cons: "Checking, boarding and overall experience"
Cons: "T5 needs many more drinking fountains."
Pros: "Very nice crew"
Cons: "The food"
Pros: "Friendly crew"
Cons: "Food was terrible. Aircraft not clean. Almost 2hrs delay."
Cons: "British Airways just get the basics right. One carry on one personal item. Friendly staff. Comfy seats. Honestly I don't know what more I could ask for outside of USB ports."
Pros: "Nothing"
Cons: "Same as above."
Cons: "We where delayed for just over an hour"
Pros: "Food and entertainment was good."
Cons: "The flight was delayed over and hour and then we waited on the tarmac for about 45 minutes, all the while having to keep our shades open and the cabin was hot."
Pros: "They were extremely accommodating."
Cons: "N/A"
Pros: "Efficient, on time"
Cons: "Crew was not friendly and a bare bones plane"
Pros: "Dinner was quite good. And yes, the seats were comfortable. But the aircraft was probably from the 90's"
Cons: "Entertainment system was really archaic ... No USB slot to charge phones ... Breakfast was ok ok ... not good."
Cons: "I tried used assistence and lost de conetion"
Pros: "Very little"
Cons: "Crew, ground staff, courtesy, service orientation all hugely lacking."
Pros: "Was not able to check in for the flight on the ba.com. Called BA on the phone - no help. Person in the Geneva airport - unprofessional, unhelpful, had to go to another agent to get seat assignment. British Airlines - disappointing."
Cons: "Customer service - useless and with attitude. Couldn't check in for the flight either on ba.com or over the phone."
Pros: "Very rapid flight. Landed far before scheduled arrival(at least 25 minutes). Checked baggage was delivered before schedule arrival time. Crew was pleasant/helpful."
Cons: "Flight was changed from what was originally scheduled and purchased. I was informed of the change after the purchase before traveling. Thus I had 4 1/2 hours between flights."
Cons: "My suitcase didn't arrive at the airport in Bologna with my flight. I am still waiting for it and inside I have all I need."
Cons: "No gluten free snacks."
Pros: "Flight attendant were pleasant"
Cons: "Small seats and little leg room....and I have short legs"
Cons: "Long lay over"
Pros: "They got me on a direct flight to Madrid on Iberia. That worked out though I had to leave 2 hours earlier. Good service."
Pros: "NA"
Cons: "Lack of legroom"
Pros: "Fantastic crew. Very nice people."
Cons: "Sitting in coach. The seats were so close together that the tv screen in front of me was blurry--it is that close to your face. Miserable. Could only watch one movie on a 10 hour flight because it gave me a headache. The seats are absolutely claustrophobic. It was miserable."
Pros: "NA"
Cons: "It is a very short connection time and it is the second time I've missed it. Now according to the schedule I should be arriving Tel Aviv at 11:30 pm instead of 3 pm. And the wait in London is very long."
Pros: "Service was good as well."
Cons: "Nothing really"
Pros: "Service was good."
Cons: "Nothing."
Pros: "Good economy flight from Heathrow to Madrid. Would recommend!"
Pros: "Big airplane 747. O"
Pros: "We had a ton of extra leg room"
Cons: "Lost luggage!!!"
Pros: "quite nice and friendly staff. many vacant seats and thus much space to seat comfortable"
Cons: "old airplane, kind of run down impression. annoying and not really working touchscreen, lousy choice of movies. Everything had the air of not being organized, we had to change our seats twice without knowing, why. Really poor food compared to any other airline I know. One of the stewards constantly spilled drops of beverages over me, when he was pouring them for me and the passengers around."
Pros: "Crew is very nice"
Cons: "Seats are pretty small"
Pros: "The 1 hr flight"
Cons: "They charged 3.50£ for tea"
Cons: "Flight was 3 hr delayed, seats were uncomfortable, flight was oversold and could not seat next to spouse even though we booked well in advance."
Cons: "we're professional musicians who fly all the time with fragile equipment. the airline applied an overweight baggage fee (fair enough, normally) but their payment system was down. rather than waive the fee, we were made to wait an hour to pay 150 euros. after scrambling through security we narrowly missed our flight. rebooking took hours and involved going back through security all over again, having our equipment searched for the second time. when it came time to gate-check our guitars, the airline lost them. we wound up boarding our connection to JFK with no idea where they were. finally they turned up on the baggage belt. we would never and have never agreed to send these delicate items through general baggage. One guitar (50 year old gintage guitar) was broken in the process and another of our hard cases was damaged and needs to be replaced. Completely unacceptable from start to finish."
Pros: "service with british airways was top notch"
Cons: "the group I travelled with were supprized that the seats were not very comfortable considering how new of a plane it was"
Cons: "Only frustrating thing was that i missed my flight due to traffic and poor uber service. When i got to the airport i wasn't allowed to check in. This caused me to be charged a $275.00 late fee for my ticket and my friends. Since i lost my phone when it fell out of my pocket onto the train tracks as i entered the heathrow express i wasn't able to transfer funds to pay for the $550.00 worth of ticket transfer fees. It was a huge issue but eventually it was sorted. Not knowing if you will be able to get back to your county or not is a very stressful experience. Wish i could get my $550.00 back. I thought those charges were pretty steep. My name is Joseph A. Iaquinto Jr. My flight was originally booked for 6pm from london heathrow to JFK on 12/12/2016. My email and paypal are both iqhqtv@gmail.com"
Pros: "The crew was excellent. Very polite and with humor, made you feel comfortable. I like BA, it is just I was disappointed the long leg of my trip from London to Chicago was operated by AA and not BA."
Pros: "I liked the service provided by the crew"
Cons: "I didnt have enough time to eat after my first flight because of the short layover. Also the seats were not very comfortable there were plenty of open seats where they have the bed, they could have moved people there for example im military along with a few others, not saying that we need extra privileges but it would have been nice."
Cons: "Poor queuing system Very poor food Four hour trip and they only served a pack of crisps and a juice glass No other choice, no option to purchase you stay hungry and thirsty till the end"
Pros: "Everything above was very good."
Pros: "The flight was great."
Cons: "On arrival in Venice, all flights were directed to customs check and there were 600 people in Que waiting when there were 2 (yes two) customs agents. It took over an hour (not kidding) to get through customs, and our driver who was waiting for us was just about to leave thinking we had missed our flight. We had no phone or way to get ahold of anyone. Praise God he waited over an hour for us to arrive. Our flight was not posted on the baggage carousel so we were running around trying to find our bags. We found them accidently. They had probably taken our flight off of there since it took so long to go through customs. I asked a customer service rep and she rudly replied to look at the sign...NO HELP! I like your Airline and the service you have on board, however, the Airports in Heathrow and Venice were horrible. The Airports need to work in conjunction better with the Airlines to make these transitions better."
Pros: "Short flight and good snacks"
Cons: "Flight was late then we had some other system reload delay. Extra tough after already flying 10+ hours and a 3 hour layover."
Cons: "Our BA flight from Rome to Paris was operated by Vueling. Vueling staff in Rome lacked knowledge of whether or not our bags could be transferred properly to our BA connection and onto our home city. Our bags did not connect and arrived 2 days after we did. Vueling desks were extremely unorganized, staff were not helpful, and boarding the plane after 2 buses hauled the passengers far out onto the concourse was a nightmare. We love BA, but we will never again purchase a flight where Vueling is involved."
Pros: "They opened the back door to exit as well as the front of the plane allowing people to get off quicker than waiting for one exit."
Cons: "Didn't receive food on flight. Wish there was entertainment. When boarding there were too many people crammed on trying to go in at once. If it was more spread out it would have been better."
Pros: "A lot of people in close proximity. Very good service and food. It worked well."
Cons: "The flight was great but found out night before when I checked to confirm flights that ours were cancelled without notification. We booked through Kayak so not sure what happened. PANIC for sure but a great service provider spent an hour on the phone with me to make sure we made it."
Pros: "the crew, food and service was wonderful"
Cons: "getting to the connecting flight was absolutely horrendous!"
Pros: "Plane boarded on time, left with a short delay, but arrived earlier."
Cons: "space in each seat is too limited in economy class. This is true in all airlines but nevertheless I think this can make an unbelievable difference. Eliminating power outlets in economy is really not good. There are people that need to work especially on long flights."
Read more about Emirates
Safety measures for airlines flying from Utah to Durban
Airlines flying from Utah to Durban have enacted additional safety measures and adjusted policies to better accommodate travellers. Policies vary by airline.
Heightened sanitation
Daily cleaning, installation of cabin HEPA filters on flights from Utah to Durban
Mandatory masks
Masks required on board, masks provided on flights from Utah to Durban
Social distancing seating
Middle seats unavailable to book on flights from Utah to Durban
Pre-flight testing
Testing for antibodies, testing for symptoms for flights from Utah to Durban
Book cheap flights from Utah to Durban
Recent return flight deals
Search by stops
Search by airline
Search by price