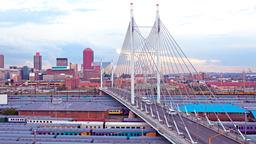 Find cheap flights from Tennessee to Johannesburg
Search hundreds of travel sites at once for deals on flights to Johannesburg
FAQs for booking Tennessee to Johannesburg flights
How does KAYAK find such low prices on flights from Tennessee to Johannesburg?
How does KAYAK's flight Price Forecast tool help me choose the right time to buy my flight ticket from Tennessee to Johannesburg?
What is the Hacker Fare option on flights from Tennessee to Johannesburg?
What is KAYAK's "flexible dates" feature and why should I care when looking for a flight from Tennessee to Johannesburg?
Top 5 airlines serving Tennessee to Johannesburg OR Tambo
Scores according to KAYAK customer reviews
7,9
Delta
Overall score based on 29 819 reviews
Pros: "The crew was very professional and polite, my flight attended (blond lady) was very pleasant and very professional. She should be promoter to teach others how to be professional without kiss passenger's a*s."
Cons: "Could be better if the check in line employee were be able to sell one way ticket to Boston at 13:20hr , instead I had to purchased round trip just to get at my destination at planned time. Also I had to pay 30 dollars to go get the next flight at 18:59hrs , which was extremely inconvenient."
Pros: "Crew were great, loved having spare seats....Just a very welcoming flight."
Cons: "My screen on the Nashville to LA wouldn't let me watch the movie I wanted too but everything else was great. Glad they were there to get me home to Australia when other airlines weren't!"
Pros: "The snacks and water were great. Smooth flight."
Cons: "Nothing."
Pros: "Funny. Kind. attentive."
Pros: "Easy boarding, our connecting flight was at the same gate!"
Cons: "Would always love more room in comfort class."
Pros: "Not a lot"
Cons: "Customer service"
Pros: "The crew was pleasant and helpful."
Cons: "The plane was an outdated jalopy. I thought the exit doors were going to fly off. This was in vast contrast to the 737 plane that we had taken earlier in the day for a flight from BNA to ATL."
Cons: "My hard shell suitcase was broken during the process not sure when or where. Items in my suitcase were also damaged. The seats are so close together that it was very hard. If you are a bigger person I recommend flying first class."
Pros: "Great staff."
Cons: "They lost my bags in Amsterdam."
Cons: "Check carefully! Our flights were changed and the first was only ten min difference so didn't think anything of it but when we went to check in they said we would probably miss our connection. The problem was not the time but they changed GATES were really far apart. Was resolved but kind of a hassl"
Pros: "great crew and very welcoming for me and my small dog."
Cons: "No in flight entertainment behind the seat"
Cons: "Overall it was a great fight on time boarding. Earlier arrival to norfolk than advertised Excellent crew. This is my 3rd time flying Delta I'm impressed."
Pros: "Delta's crew is always the best. On schedule"
Cons: "This was a 2 hour flight, some entertainment would be nice..."
Pros: "Getting to my destination."
Cons: "Leg room, more room for carry on bags, coats, etc."
Cons: "Flight Delayed > Pilot on Connecting Flight"
Pros: "There was no flight booked by Kayak although I paid for my trip. I've addressed this 3 times & still have yet to receive a call from customer Service."
Cons: "Poor service"
Pros: "Early and middle seat was open!"
Cons: "Coffee tasted like fish. :("
Pros: "Everything was excellent . The food was good The crews were friendly courteous and professional. The planes were well maintained and comfortable. Everything but one thing was excellent"
Cons: "The one thing that I didn't like is that I have a disability and cant walk very well so I requested a wheelchair and assistance to the plane. Everywhere the service was impeccable except for Nashville I never did get the wheelchair and had to walk to the gate My back hurt me for most of the next 24 hours. In my own country I was treated the worst."
Pros: "Friendly crew."
Cons: "Flight was fine."
Cons: "I couldn't sleep in a chair... wish I could"
Cons: "Really rough landing"
Pros: "Newer plane. Friendly crew. Landed safely and on time."
Pros: "First time back in about 15 years and what an improvement. Customer service is important to Delta and it shows."
Cons: "WiFi didn't work for me at first."
Cons: "Gas fume on the back seats are horrible"
Cons: "Boarding was a little bit rushed and the gate agent was visibly irritated by some passengers who didn't check their bags."
Pros: "The plane had mechanical so we had a long delay. No fun"
Pros: "It's was super smooth! Fast service and great customer service."
Cons: "The intercom was a little messed up."
Pros: "Nothing"
Cons: "Wouldn't let us take our carry-on because they had overbooked and had no more room in overhead. Delayed our first flight and then our connecting flight left *early*. (If you know you have customers with short connections, why leave early to make their connections even shorter?) Then told us they would not pay for our hotel since it wasn't their fault. Gave us a "discount" with a nearby hotel that was more expensive than what you could book it for online. Had to wait several hours for them to get us back the carry-on luggage that they insisted we check in the first place."
Pros: "I got to fly where I needed to go."
Cons: "The vents above my entire row of seats did not work, meaning there was never any air coming out even when they were fully open. This made for a long, hot, claustrophobic ride. The flight attendants seemed first disbelieving and later unconcerned that no air came out of our vents. I doubt they even reported them as broken after the flight. Delta's new boarding process is absolute chaos. More than half the plane had no seats assigned until 20 minutes before boarding, and the seats were displayed on a screen a good 25 feet away from the gate, meaning people had to constantly walk back and forth between the doorway and the screen. The gate agents were clearly overwhelmed. If this is how Delta is organized now, I won't be flying on them again."
Cons: "Aircraft seemed shabby despite refresh of Comfort Plus, food was really mediocre. Steer clear of the Asian Veg option."
Pros: "Punctual departures. Adequate overheard space."
Cons: "Food was mediocre for a 5-6 hour flight. I expected a little bit more."
Cons: "Delta staff taking care of rude/beligerant guests first vedore guests patiently/kindly waiting in line ... children watched that behavior and the jerks recieved special treatment. Flight staff ripped up guests boarding pass in face. Staff allowed ys to board plane and put our bags under plane and then crew timed out before take off. Never will use Delta again."
Pros: "Seating and boarding were fine. That process was relatively quick/straightforward"
Cons: "I have never had an on time Delta flight, and hopefully, it will happen one day"
Cons: "After waiting patiently through a 3 hour delay we were inbound to Minneapolis. We were set to arrive at 9:45 pm and there were multiple 10 pm connections. Delta flew into the furthest gate away, didn't communicate with the connecting flights to give it 5 more minutes and didn't have transportation waiting to bring us top our connections. After ruining across the entire length of the MSP concourse I arrived at 9:58 only to be told they already left. Worst communication I've ever seen. Delta should be ashamed."
Pros: "Really helpful staff, clean plane, attentive and easy boardiing"
Cons: "The check in was a bit confusing at the airport."
Pros: "Updating delay information"
Cons: "Chaos on boarding- Growing number of wheelchair boarding."
Pros: "Service was fast and the inflight entertainment is free. Lots of movies to chose from, which is nice for the long flight."
Cons: "It was the most cramped I have ever felt in a plane and also the longest flight. Horrible combination. Some of the crew were snippy."
Pros: "Fast boarding one way from Nashville to Boston. Smooth ride and on time."
Cons: "Trash onboard from previous flight and flight attendants texting during beverage service and seemed annoyed they were having to hand out drinks and crackers. I don't enjoy feeling like a nuisance when I've paid $250 for the flight. FREE WiFi didn't work. I always avoid Delta when possible."
Cons: "Delta's entertainment app does not work with Kindle Fire"
Pros: "It was good"
Pros: "Flight crew were friendly and engaging."
Cons: "Delta customer service- terrible when I called about reservation. Agent upon arrival at airport clearly not happy about 5am shift."
Cons: "727 modern plane free movie free Wi-Fi"
Cons: "The airport crew at the check-in desk was rude"
Pros: "Short flight 35 minutes, Attendants were magnificent - friendly and focused on the customers as if they were important human beings spending hard earned cash instead of live cargo whose fares were already in the bank. This factor alone will cause me to choose Delta over others despite any small difference in price. Never waited very long in any line. Zero frustration."
Cons: "Had to pay to check a bag for the 35 min. domestic leg of my international flight which carries no baggage fee ON THE SAME AIRLINE booked at the same time. Lame."
Cons: "Rebooked me on a flight from Nassau to Atlanta, and never worried about how I would get to Nassau from Georgetown, Exuma. Never even notified me about the rebooking. TERRIBLE customer service!"
Pros: "We arrived in Atlanta"
Cons: "I think Delta must have added more rows of seats, because legroom is virtually non-existent."
Pros: "Courtesy and attention to detail of crew"
Pros: "Quick, clean"
Cons: "I was in the back seat"
Pros: "Great short flight, friendly crew"
Cons: "Nothing negative"
Pros: "Short layover"
Cons: "No fee for luggage"
Cons: "Better boarding and entertainment"
Pros: "The flight attendants were stellar--polite, respectful, helpful, attentive. I want to particularly commend the attendant who, after I notified her that someone was very ill in the adjacent bathroom, stood discreetly nearby and offered the person a glass of water when he emerged. Very considerate."
Cons: "The transfer was a horrible, stressful experience. We knew it as a short connection but Lufthansa had accepted it. On our outward bound flight three weeks earlier, we were all met and escorted swiftly by a flight attendant from the first leg plane (EWR-MUN) to the second leg plane (MUN-Nice) to ensure that we all made it onboard. Impressive. On our return journey, no such luck! No attendant to meet us, and a huge line at immigration, full of panicked and stressed-out passengers jockeying for position, with no-one from ANY airline there to do a triage for those with the shortest connections. Ridiculous. In addition, the passport-scanning machines were very slow and quirky. My own passport was rejected because there was no evidence I had passed through Munich on my outward bound journey!! RIDICULOUS. I managed to slip through to a human being and begged the immigration officer to let me go through with my husband, who had had no such problem. The officer told me he could not find a stamp from my earlier transit through!!! Eventually I suppose he did because he let me through. The stamp was there, I found it, but it had been sloppily applied and was half off the page...hence the rejection by the scanner. We made the flight by minutes. NOT GOOD! Surely Lufthansa could do better in their own country???"
Pros: "Amazing crew and service! They are the best!!"
Cons: "Amazing crew and service! They are the best!!"
Pros: "Smooth and easy flight"
Cons: "Food and drinks served late"
Pros: "The crew was the best! Excellent service... kind and caring as well as professional."
Cons: "As always, more space but I was fortunate enough to get an exit row this time, which helped."
Pros: "Seating was good"
Cons: "Got a seat in the middle - was pretty annoyed with this."
Cons: "No complaints. Good vegan food."
Pros: "Everything"
Cons: "Nothing"
Pros: "Met expectations"
Cons: "Nothing to note"
Pros: "I loved that the staff made everyone comfortable and answered all questions. The captain was in constant communication with us. and especially that the ground service team managed to rebook us all the way home to Tucson the same day."
Cons: "That the flight was so late getting to Munich that we missed our flight from Rome to Houston and then to Tucson."
Pros: "Very comfortable with enough of leg room. Huge choice of movies. 8 hours flight just passed fast with 4 movies I have watched."
Cons: "Pasta with beef can be better."
Cons: "See above. Going both ways..."
Cons: "All flights cancelled. Stuck overnight."
Pros: "Nice Crew except when they were not watching where they stepped. Smooth flight."
Cons: "I had a swollen and sprained ankle during the flight, I had it resting near the aisle to stretch and move to try and keep it from swelling further. Unfortunately, my injured ankle was kicked several times by a rushed crew member. It would be great if they could be a bit more mindful and watch where they are walking. Also, the breakfast before landing was spoiled when I discovered fungus in my butter after I had already eaten half of it."
Pros: "Did manage to get priority transfer which I requested from Dubrovnik but was told. "We do not do those""
Cons: "Rest of the flight was bearable nothing write about. Typical cheap alow cost flight"
Pros: "The service was outstanding!"
Cons: "Someone stole my phone charger :("
Cons: "You are asking me about a flight that we did not take. We called to cancel it."
Pros: "Entertainment was good"
Cons: "Food and drinks were far in between. We were on Delta for an international flight and they almost didn't stop offering stuff to us. I had a another man with broad shoulders like me next to me and had to spend the next 9 hours leaning to the other side to fit. Asked for help to find a different seat even if I had to pay for an upgrade and was told I couldn't do that after the flight had started"
Pros: "Could not get skybridge to operate so that we could disembark. United airlines."
Cons: "My flight schedule changed after I bought the ticket, which resulted in paying for the hotel for the extra night and using one more PTO day."
Pros: "The crew were good, polite and attentive."
Cons: "Getting through security and to the gate was downright bizzare. We were directed to the special F gate, where we had to stand in the freezing rain in front of a locked door without any explanation. This is after already packing our jackets in. Then we got screened and just as randomly told to go to the main terminal, where we got screened a second time, just as stringently (pulling everything out, padding down the kids). No explanations whatsoever, the craziest experience, completely messed our plans to get a bite up, I wish we were given some information ahead of time that we are going to be sitting in a single room zone. The flight was ok, but hellishly hot all the way."
Pros: "Nothing"
Cons: "Water was spilled on me by flight attendant. Luggage was left in Frankfort. Did not have clothes or medications, or daily necessities. Must wait 1 1/2 days to get luggage"
Pros: "Food, drinks, crew hel;pful"
Cons: "Boarding was not orderly, stupid system of delayed displaying of gate assignment"
Pros: "Friendly crew."
Cons: "Plane was delayed almost two hours due to fog but I can't blame Lufthansa for that"
Pros: "Food was good and that is all I can say was good about that flight"
Cons: "The male Stewart was very unprofessional by commenting out loud that I was too fat for the seat that I was assigned. The lights in the plane kept going off and on along with the video. I could not understand the pilots English. I was not allowed to get out of my seat as much as I wanted. I was very upset and disappointed on the male Stewart attitude."
Pros: "Flight went well."
Cons: "Frankfurt airport is large and complex. Takes some effort to negotiate from one flight to another."
Pros: "The crew was wonderful, as is always true with both Lufthansa and Austrian Airlines (both of which I traveled on as part of this trip)."
Cons: "I would highly recommend both Lufthansa and Austrian adjust their entertainment systems. They seem not to weight much the top films with, say 75% Rotten Tomatoes reviews or higher. Even if there were fewer options for cost reasons, I would think they'd still have more watcher enjoyment. Rather than pad the list with the likes of Boss Baby or Going out in Style or even a mediocre 60% offering in the Fast and Furious franchise. Wonderful crew, though, can't say enough about how polite and attentive they are."
Cons: "The plane lands a considerable distance from the airport, you walk across the tarmac in the rain to a bus, and then the bus ride is almost 15 minutes. I expect Lufthansa to have a better berth at Frankfurt."
Pros: "On time."
Cons: "The on board entertainment sucks you need to upgrade"
Cons: "the food was not kosher chicken with milk at the first flight the past was owerfull"
Pros: "Selection of wine"
Cons: "The flight was delayed from Washington DC and from Frankfurt"
Cons: "The cabin got a little hot during the night and made it hard to be comfortable. Also, the seats lean pretty far back so I had little room in front of me when the person sitting in front of me leaned their seat all the way back."
Pros: "Convenient schedule, excellent service, good food, all-around positive experience."
Pros: "Everything"
Cons: "Not a thing"
Pros: "Quality of service, personable flight attendants, comfortable seats, decent food quality."
Cons: "Entertainment system is average at best. More current and popular options for music and movies should be included. My system quit working during the flight and did not return to operation."
Pros: "Very friendly staff!"
Cons: "Monitor was very slow and at some moments not working at all (even after restart)"
Pros: "I would like to commend the crew on this flight for the way they handled a medical emergency during the flight. I thought that the brew reacted and handled this emergency in a calm, professional and dignified manner. Very little information was conveyed to the passengers aside from what was necessary. I thought that was very dignified and respectful of the circumstance. The flight was diverted from Munich to Vienna, the affected individual was evacuated and the flight was back in the air shortly thereafter. I would like to say Very Well Done to the crew and airline for the training they received and handled the situation."
Pros: "Food choices were excellent. Crew was attentive."
Cons: "n/a"
Pros: "Very professional, attentive, friendly flight attendants, clean aircraft (even the restrooms), surprisingly good food. I appreciate the complimentary wine, beer and after meal cordials. Boarding was quick, easy and on time."
Cons: "Economy seat room feels even smaller which, I guess, is to be expected. My husband is 6'2' and his knees touched the seat in front of him. When the person in front leans their seat back it is very claustrophobic. Over all an excellent flight though."
Cons: "It was delayed by 9.5 hours!!!!!"
Pros: "Munich airport is convenient and boarding went smoothly"
Cons: "This was an SAA plane, not Lufthansa. I have only had excellent service on Lufthansa. This flight again did not have a functioning entertainment system. I asked for this to be addressed and the SAA crew ignored the request and in the morning looked surprised to find out that several of the TV monitors had not worked at anytime on the flight. Not impressed."
Pros: "Organized boarding, service, left on time"
Cons: "No gluten-free food when they served the food. They said that they didn't serve gluten-free food on short flights, but this was two and a half hours. Also, I had asked for a gluten-free meal when I booked my flight. Not good in today's world, when quite a few people have to eat gluten-free. (I am a medical doctor.)"
Cons: "Seating to small and tight I am only 5'11 175 lbs"
Pros: "The crew came round with bottled water multiple times during the trip and even after taking off 15 min late, we still landed 30 mins early and the luggage came out quickly."
Cons: "The meal before landing consisted of nothing but the worst ham sandwich I've ever had the mis-fortune to be served: reminiscent of Bulgarian Airlines in the 80's."
Pros: "Great service, good leg room this plane versus last flight going the other way."
Cons: "Plane late, better communication and gate change notice would have helped"
Cons: "Too hot"
Cons: "This was a united flight. The personal was not helpful, only in helping me communicate with the airport in Rome to change my flight. I had to pay 97 euros for this change. I am upset and think it is not fair that I need to pay for a problem united had with their flight. I also think star Allience failed as they were not able to resolve the problem with their partner airlines."
Cons: "I had paid for an upgrade to sit in the front of the cabin with extra legroom (row 14A). When I boarded a man sat it my seat. He had not paid for the upgrade, but the crew let him stay in my seat. I had asked him to social distance but he continued to sit right behind me bo matter which seat I moved to. He argued with the crew until they gave up and let him stay. They did not check his boarding pass or ask him to move to his assigned seat I found a different seat away from him but I don't see the point in paying for extra legroom when the crew let's people who haven't paid for it sit it those seats. I felt harassed by the man and was very uncomfortable the whole flight. I am considering my next step, I think I should at least receive a refund for the upgrade I paid for."
Pros: "The crew was professional & friendly"
Cons: "Food was terrible honestly, entertainment system didn't work on 1st flight."
Pros: "Flight and the crew!"
Cons: "Staff at the airport pushing you to upgrade to first class but not making it clear only the first trip from Athens to Amsterdam which the first class uses same uncomfortable seats as the economy to pay extra 130 euros ridiculous airfrance stuff! I should have flown all the way to NYC first class!!!"
Cons: "Seats in economy section are very close together . There is not enough room for knees...especially for such a long trip."
Pros: "the crew was wonderful, we got a nice Wrap and water, wine or coffee for free, not all airlines serve it anymore, we were on time and I got whatsapp message with updates of the flight"
Cons: "The plane is so old..,"
Cons: "Boarding was chaotic & therefore delayed take off a little Receiving luggage was slow -@ 35 minutes from landing to luggage claim, so actual arrival was considerably later for those meeting me"
Pros: "Crew helpful. Food good."
Cons: "Better range of movies please"
Cons: "Don't be late"
Pros: "Great plane and staff"
Cons: "Delayed"
Pros: "Great crew, comfortable seating with enough leg room."
Cons: "Provide dinner before getting to joburg, instead of a snack. Flight arrives late so dinner would be appreciated"
Pros: "Crew was helpful and food was very good"
Cons: "There was no entertainment on the flight from Vancouver to Amsterdam and this on top of a two hour delay in taking off which led us to have to literally run to our gate in Amsterdam to make the connection to Mumbai"
Pros: "Friendly crew"
Cons: "KLM lost one piece of my luggage"
Pros: "Crew was very engaging and service was good."
Cons: "My seat was horrible. Right at the door, crammed, and no place to store my carry-on luggage."
Cons: "This was just a short commuter flight from Lyon to Amsterdam for connection."
Pros: "Comfortable seat, friendly crew. Crew were conscious of recycling which I like a lot as there is so much waste on flight. Anything we can do to reduce waste is very welcome."
Cons: "Food wasn't very appetizing, pasta didn't have much flavor and I don't eat red meat so the other choice wasn't an option for me."
Pros: "Crew were friendly and helpful. Moved me up front in the plane so I could make my connection."
Cons: "Not having to walk outside in Edinbur4gh to board the flight."
Pros: "Being fed was amazing and watching free TV was great!"
Cons: "I wish there were personal fans because it got uncomfortably hot sandwiched between people"
Pros: "well mannered and attentive crew - good supply of complimentary food/drink - good over all comfort"
Cons: "boarding was running very far behind - considering this is mainly a hub operations carrier - resulted in several passengers missing their connecting flights -"
Pros: "The flight was smooth, the service was friendly, and the food with plentiful."
Cons: "Too much activity in the cabin during the flight."
Pros: "Quick flight"
Cons: "Poor food, flight attend and finally baggage missing. Overall experience is extremely bad."
Pros: "Nice crew pilot food and beverage"
Cons: "No wifi"
Cons: "Nothing special"
Pros: "Very friendly and helpful crew."
Cons: "Still waiting to board after missing this connection had to be booked on another airline"
Pros: "The flight to Gdansk took off and arrived on-time and the staff were professional."
Cons: "The flight to Amsterdam from Gdansk was late and I had to RUN to the connecting gate. 50 minutes is NOT ENOUGH time to go through passport control."
Pros: "Seats were very comfortable, food was excellent, the staff was very nice, cabin was quite and roomy."
Cons: "No outlets to charge digital devices, and need more bathrooms on board. I was able to sleep most of the 11 hour flight so I did not take advantage of the entertainment."
Pros: "More than adequate room, And very good service from a very professional staff. Head and shoulders abovevany American carrier, and several European lines I have flown."
Cons: "Can't think of anything."
Cons: "... ear plugs, masks, good food or even picking seats? I remember when it was all complementary and standard on overnight flights. Oh, and the vegetarian breakfast was unfortunately poor as well. I know you can do better, because you used to."
Pros: "Nothing really"
Cons: "Flew KLM 27 years ago and the airlines seem to be stuck in the same era. Food is poor quality... Have you recently checked the Gulf carriers."
Pros: "Service, technology"
Cons: "Could not print by boarding card and was not allowed to board in Amsterdam"
Pros: "Excellent very good"
Cons: "Everting so good ex"
Cons: "Bag was lost"
Pros: "Very friendly crew"
Cons: "Tiny old cramped plane."
Pros: "The flight was very good, specially considering it was a daylight one. Staff was friendly and servicial. Tue food was above the industry's average."
Pros: "Equally friendly crew and experience. It was complimented by the time we got to spend in the fantastic KLM lounge while we waited for the flight."
Cons: "Nothing!"
Pros: "Airline staff good and professional"
Cons: "Nothing one can do, for a 6.2" guy, the metal bar that forms the shape for the pouch for magazines and such digs into knees, ESP if person in front adjusts seat back. Fold out table barely accommodates laptop."
Cons: "The leg room on the long flight was less than I would have wished and it was particularly bad when the person in front put their seat back. this was a day time flight and it would have been good to have a bit more room to use a laptop."
Pros: "Priority boarding was appreciated and the flights were on time. Service was fine. Schipol was good."
Pros: "It was so easy to board and I had no inconvenience. It took 4 minutes from when I said goodbye to my family till when I was at the front of the gate."
Cons: "Nothing! It was all great!"
Pros: "Staff at Schipol airport were lovely and very helpful. Cabin crew were friendly and efficient. On board snack was nice."
Cons: "Elbow room is a little bit awkward and I didn't get to sit next to my fiance WE will still definitely recommend KLM though!"
Pros: "The crew were really helpful since I am a short person in putting my luggage away in the overhead compartment and attentive to everyone's needs. I am a fussy eater and don't really like airplane food but the food was actually really nice. We was given plenty of snacks and drinks in between meals as well. There was plenty of programmes to choose from to keep me entertained."
Cons: "The seats in economy were a little too small for a 12 hour flight"
Pros: "The cabin crew were fantastic and funny"
Cons: "Tiny seats"
Pros: "Nothing"
Cons: "Airlines had no record of our pets flying with. Missed our flight even though we were there over 3 hours prior. Ruined the last day of vacation. Now we are waiting for the promised help in Amsterdam. No one is here. No one knows anything. Feel like crying"
Pros: "Excellent service"
Cons: "Having to pay extra to pick a seat prior to check-in. I didn't, and got a decent seat anyway."
Pros: "Good food, good entertainment system, comfortable seating."
Cons: "Only one toilet working in business class. A crew member told me that it was a decision to fly with only one toilet to ensure no delay. There was a disgusting stench of sewerage for the complete flight from Amsterdam to Johannesburg. This was in all likelihood due to the broken toilet on the left side."
Pros: "Excellent crew made this flight very enjoyable. A lot of information during the flight about the route, arrival times and clear explanation of the departure delay. Very friendly and attentive."
Cons: "Only 1 drinks round on a 3h flight."
Pros: "Very friendly and helpful crew."
Pros: "Take off and landing"
Cons: "Layover time"
Cons: "Not to have 2 distressed cats on board meowing non stop for 10 hours."
Pros: "Nice crew"
Cons: "Not loose my luggage:)"
Pros: "The crew was perfect"
Cons: "No wi fi on the plane."
Pros: "Very friendly crew"
Cons: "In-flight system had some errors"
Pros: "The bread was fresh and food better than other times"
Cons: "Crew is always aggressive and unfriendly"
Pros: "Not much, seats are super uncomfortable"
Cons: "Better code sharing with KLM"
Cons: "No leg room at all, cant believe those seats met legal standard. The plane smelled, boarding was a nightmare because too many people had big bags. An announcement had been madd that vags would be collected, but obviously were not."
Pros: "I like the comfortable seats"
Cons: "Service lag a little"
Pros: "The crew was very friendly."
Cons: "No wifi on a 9 hour flight. Takes a long time to get another round of coffee."
Pros: "Crew great."
Pros: "Food"
Cons: "Seat"
Pros: "Good crew, as usual with Air France."
Cons: "Old plane with very lousy seats for a super expensive business class. Super slow check in and overall process till boarding because of lack of ground staff compared to passenger volumes"
Cons: "There was no entertainment available."
Cons: "There was no entertainment and the food could be better"
Cons: "Baggage check in was stressful"
Pros: "Crew was awesome!!"
Cons: "I paid extra for the seat, but there was a metal box under the seat in front of me that curtailed my ability to stow my carry bag, and my leg room. I am very diappointed that I paid above the normal seat charge as if there was a premium to this seat, but in reality it was a sb par seat."
Pros: "Flight was in time"
Pros: "The gate reps from CDG to MSP were professionals. The cabin crew on the Delta flight were exceptional! This was not my experience in Copenhagen with the Air France staff, they seemed to be self centered and rude."
Cons: "Delta please make excellence a priority in all areas of customer service. Set high standards for staff so customers know that you appreciate them and are ready for business. The world is at the customer's fingertips, let their first choice be Delta. When their are bad days, customers will understand"
Cons: "Better in flight entertainment"
Pros: "Flight was delayed 4 hours with no explanation"
Cons: "Asked for wheel chair assistance and was not met in Paris. Had difficulty and barely made my flight. A gentleman who worked at airport assisted me"
Pros: "Very efficient boarding. We actually departed earlier and then landed in Barcelona 15 minutes ahead of schedule. Overall a very smooth experience."
Cons: "Flight was delayed by at least an hour leaving Paris - a regular situation I experienced with AF."
Cons: "Missed the flight due to late landing from earlier connection"
Pros: "Most of the crew tired especially hard to keep everyone comfortable and safe. The food was absolutely amazing."
Cons: "Other members of the crew were snarky to passengers and dismissive of questions from passengers during the early stages of the delay. We were all trapped on board for about 4 or so hours without much communication from the crew or captain which made me very anxious. We arrived 5 hrs late and it put my whole trip in jeopardy. Based on this experience, I eont be inclined to use this airline again for future trip planning. This airline will need to work hard to earn my trust back because i felt physically and emotionally unsafe throughout the experience, many times."
Pros: "Service and crew are great"
Cons: "Seats"
Pros: "Check in process was easy. The flight attendants are all very helpful and kind. We are playing was OK but it could've been cleaned a little better before we got on board."
Cons: "Check in process was easy. The flight attendants are all very helpful and kind."
Cons: "Old plane."
Pros: "Great service"
Cons: "Flight was delayed by 1h30min, so we arrived very late"
Pros: "It was a wonderful flight and service . Hospitality and welcoming."
Cons: "Nothing everything was amazing ."
Cons: "Horrible Crew..."
Pros: "Arriving safely."
Cons: "We didn't get boarding passes for the second flight at EDI so we had to exit the secure area, get boarding passes, and go through security a second time for the same trip."
Pros: "Speed, professionalism"
Cons: "Nothing"
Pros: "The cheese and the bread"
Cons: "The unprofessional staff during boarding and food serving"
Pros: "Staff was nice"
Cons: "Very cramped. Poor leg room also with.metal bars under seats that further. Limited foot room. Terrible options in movies. The seats in front of us reclined so far that I couldn't do anything but stare at the back of the seat anyway."
Pros: "Punctual, not crowded."
Cons: "Even though the plane was far from full, passengers were allowed only 1 carry-on item (no personal item), contrary to policy published online by Air France. This policy applied even to people with Economy Premium for the rest of the trip (which allows 2 carry-on suitcases, not a useful feature if one cannot begin with this number to reach the transoceanic flight)."
Pros: "It was on time"
Cons: "Food was AWFUL! Better to serve nothing"
Pros: "Good service all around, personnel pleasant"
Cons: "Very difficult to find where to register with the flight but this is more tied to the way things are run by the airport"
Cons: "Air France lost my luggage and they can't find it in the computer system."
Pros: "1) USB charger and electric outlet 2) Availability of 2-across economy seats (for a price) 3) Vegetarian dinner option available and not too bad 4) Flight arrived on-time"
Cons: "1) Front seat pocket bulging with 2 extra-thick in-flight magazines 2) No on-board wifi 3) Not much seating room - very thin"
Pros: "No issues, quick trip, friendly staff, comfortable ride..."
Pros: "The food was good, the staff was very friendly and very nice,"
Cons: "The seat configuration in economy is unacceptable, the leg room is terrible and overall a very uncomfortable flight of more than 7 hours"
Pros: "I like service of AF"
Cons: "Delay over an hour"
Pros: "Panamá airport is a disaster, unorganized and dirty"
Cons: "Panamá airport"
Pros: "I didn't feel cramped in a Window Seat. Two meals were served during the flight. It was nice to get back to being fed something other than skippy snacks on an airline flight."
Cons: "I was ignored over and over again as ice cream, drinks and snacks were offer by the crew. It would have been nice if some would ask me before falling asleep if I wanted to be roused for snacks and desserts. After being on back to back flights of more than 10 hours each it would be considerate for the crew to be aware of my length of travel and to make sure they don't assume my resting my eyes is the same as me being asleep. Even when I was awake it appeared I was being overlooked, ignored and left out of complimentary services I saw other receiving....my bad for not asking to be noticed."
Pros: "quick flight 10 min ahead schedule"
Cons: "Left a little late for no apparent reason."
Pros: "Same as above, the crew was very friendly and the food was great."
Cons: "Seating was cramped and uncomfortable for a tall person."
Cons: "Exiting passengers from the rear exposed the entire flight as people had to walk past those seated from the back to front. Great social distancing and we'll done British Airways"
Pros: "No and no."
Cons: "Very crowded in.club class. Way lower standard for business class as compared to the other airlines."
Pros: "Crew was friendly and everything was perfectly on time!"
Cons: "4 hs delay"
Pros: "Wasn't a crowded flight so had room to spread iut"
Cons: "The food choices"
Pros: "The flight was on time and landed early"
Cons: "The bags could have come out earlier and the food could be better"
Cons: "I made a mistake in my daughter's surname while booking online, BA refused ro change it at check-in and forced me to buy a new ticket for her."
Pros: "Leg room fantastic"
Pros: "The crew were very attentive and there was a large variety of in-flight entertainment."
Cons: "I am not a heavy set guy but the seats were unreasonably close to each other, this meant that when you eat a meal your elbows push into your sides making it hard to bring food to your mouth."
Cons: "Three hour delay!"
Pros: "Crew very polite"
Cons: "In B222, Headphones didn't fit well in the audio plugs on the sides of the seats thus making very poor quality sounds while listening to music or videos. That wasn't an issue in B149. Just to let you be aware. Thanks."
Cons: "Direct flights to and from South Africa to USA not via Middle East"
Cons: "Very narrow seats"
Pros: "The crew, the food and the smooth journey."
Cons: "Seating is a big problem. I am only 192 cm tall and cannot really fit my legs into the space. Have them out in the corridor"
Pros: "That the flight was on time."
Cons: "not applicable."
Cons: "Seat was broken. Reclines without requesting. Tray also needs attention. Seat 15C"
Pros: "The crew was very attentive and professional. The seats were comfortable and food was good!"
Cons: "Keep the lights off :)"
Pros: "Quick boarding."
Cons: "Nothing. Pretty good for a short trip."
Pros: "Onboard staff were very friendly."
Cons: "Allow more room for taller passenger without extra cost"
Cons: "Better business class seats"
Cons: "Delayed, twice!"
Pros: "New Years flight... very special. Great staff and grear entertainment on board"
Cons: "The flight data was not showing... could have been interesting especially on a New Years flight"
Pros: "This was a charter by BA. Airbus A320 with amazing legroom. Was slightly annoyed by them not having coffee ( to wake me up for the drive home) but I suppose I get why they weren't serving hot beverages."
Cons: "The beverages thing above."
Pros: "Crew was ok, comfort was ok."
Cons: "Flight was delayed 1 h and 10 mins. Missed the connection flight because of it. No explanation was given. Food was awful."
Cons: "Don't like the business class seating configuration. The entertainment system played up and only worked in half the cabin. They tried to fix it without success"
Pros: "Pleasant staff, service excellent and smooth flight."
Cons: "Seats in front tilting back."
Pros: "Entertainment system was ok but selection limited compared to other airlines. Crew was friendly and unobtrusive, nice for a red eye flight."
Cons: "Hate the fact that you have to pay at least $41 to reserve any seat before 24 hours before flight time, even the worst seat on the plane. Seats in coach are very narrow and poor padding makes for an uncomfortable ride or over 7 hours."
Pros: "BA in South Africa run a clean efficient airline. Planes are new crew well trained and food is good."
Cons: "Preseating totally random no matter your status. Booked state of my choice well in advance and was presented at the back of the plane on check-in"
Pros: "Only direct flight from Nashville to Europe"
Cons: "Ground staff is clumsy, boarding is messy and unorganized. They need to go fly somewhere and see how a plane should be boarded. Seats are cramped, comfort level only so-so Not a bad flight but below average"
Pros: "I liked that we landed 30 minutes in advance for both flights to and back, compared to the other parallel flight via SAA which was delayed 2 hours when we arrived back."
Cons: "I didn't like the cheese roll I asked for as the whole roll and cheese was literally stuck to the bottom and parts of the bottom of the roll were mushy. The staff were professional but lacked personality and seemed a little hollow."
Pros: "I liked the seats that I got. Staff were friendly and it was a comfortable flight overall."
Cons: "There wasn't enough drinks (water etc) coming around after meals."
Pros: "Food was tasty"
Cons: "Was delayed"
Pros: "Quick and efficient boarding."
Cons: "The way that the crew (both in economy on right of plane) spoke to, and handled sensitive situations with several of the passengers in a loud and rather rude manner. This is not the British way that I have been accustomed to on previous BA flights, and is rather upsetting. The crew were very abrupt in general, and did not have that seasoned and polite demeanor which I expect from BA."
Pros: "BA moved me on to the Kulula flight without any fuss and gave me a meal voucher."
Cons: "I got to the airport to find that my 19:15 flight had been delayed to 22:15. I hadn't received any notification from BA and still do not know the reason for the delay. The only other option available was for BA to put us on the 20:20 Kulula flight to Lanseria and then shuttle us from Lanseria to OR Tambo. It really is not pleasant to get back home so late on a week night and not even be given any warning or any reason for the huge delay."
Pros: "Crew were excellent. Very friendly and helpful."
Cons: "Boxes under the seat in front took up legroom (but it did ensure good entertainment options). Could have offered some more drinks."
Pros: "The staff was great, friendly, helpful and professional."
Cons: "I thought the food lacked imagination, was skimpy and too hot. I burned my mouth several times. I really do not like having to pay for a booked seat. I have special needs at my age and so booking early is how I typically make sure I can access the bathrooms easily without climbing over sleeping passengers. I picked flight for the price, but in the end I should have stuck with Delta, KLM and Air France and got the extra miles as with seat bookings and only one bag allowance, what I ended up paying did not make it worth it. Oh well, live and learn. Seats were tight, anyone bigger than me would have really struggled."
Pros: "Friendly and helpful crew"
Cons: "My wife and I having to sit in separate seats when there were seats available next to each other. Being charged excess baggage when one suitcase was weigh under weight"
Pros: "All the normal stuff of flying domestic."
Cons: "The way that my brand new suitcase was damaged on the flight and BA just said that handles are excluded from bag damage. Thus, they can do what ever they want with your bag's handles, manhandle it and not take any responsibility. My suitcase was clearly damaged by the way it was handled since i booked it in till i received it again and they just said sorry...there is nothing we can do for you!!! Now that is is poor customer service."
Pros: "I have physical limitations and required assistance stowing overhead luggage and help getting out of seat. Crew were terrific. Wheelchair assistance also great. Travels on my own."
Pros: "Made up for time due to a big tail wind"
Cons: "Took off late and had to wait 45 minutes for luggage"
Pros: "Flight was on time,actually ahead of time."
Cons: "Aircon was not efficient. Very hot in the plane."
Pros: "The space on the A380 is nice, comfortable seats, and the crew was very considerate"
Cons: "No between meals drinks (like water, etc.) or snacks left out on this 11 hour flight. The seats are still a bit close together... for the comfort of a long legged man behind me, I was not really able to recline my chair at all."
Pros: "Aside from the typically narrow seats, the service included all the hallmarks of higher-tier service, such as hot towels, cloth napkins, a good meal, and so on. The crew was attentive, as well."
Cons: "My baggage was lost. This is ridiculous."
Pros: "Timely."
Cons: "The airplane was really old. The screens wouldn't start for a really long time. Very, very few options for movies and the screen and sound had terrible quality. Food was not really good."
Cons: "$100 just to choose a seat ? $100 for a 2nd bag? A Kellogg's bar for breakfast? Shame on them."
Pros: "Strong tailwind brought us in 30mins ahead of schedule."
Cons: "Nothing. Was a smooth and friendly flight. Cabin crew were courteous and efficient."
Cons: "Took forever to serve cold drinks and food. Said we were going to have a short flight due to tail wind so they would not serve hot drinks. Mean while we landed at the expected time of arrival."
Pros: "Great food. Ground staff were very accommodating."
Cons: "Flight crew attitude. Cramped seating."
Read more about Delta
Safety measures for airlines flying from Tennessee to Johannesburg
Airlines flying from Tennessee to Johannesburg have enacted additional safety measures and adjusted policies to better accommodate travellers. Policies vary by airline.
Heightened sanitation
Daily cleaning, installation of cabin HEPA filters on flights from Tennessee to Johannesburg
Mandatory masks
Masks required on board, masks provided on flights from Tennessee to Johannesburg
Social distancing seating
Middle seats unavailable to book on flights from Tennessee to Johannesburg
Pre-flight testing
Testing for antibodies, testing for symptoms for flights from Tennessee to Johannesburg
Book cheap flights from Tennessee to Johannesburg
Recent return flight deals
Search by stops
Search by airline
Search by price
Recent one-way flight deals
Search by stops
Search by airline
Search by price