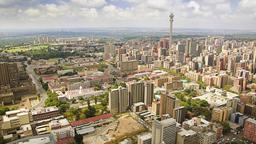 Find cheap flights from South Pacific to Johannesburg
Search hundreds of travel sites at once for deals on flights to Johannesburg
FAQs for booking flights from South Pacific to Johannesburg
How does KAYAK find such low prices on flights from South Pacific to Johannesburg?
How does KAYAK's flight Price Forecast tool help me choose the right time to buy my flight ticket from South Pacific to Johannesburg?
What is the Hacker Fare option on flights from South Pacific to Johannesburg?
What is KAYAK's "flexible dates" feature and why should I care when looking for a flight from South Pacific to Johannesburg?
Top 5 airlines serving South Pacific to Johannesburg OR Tambo
Scores according to KAYAK customer reviews
8,6
Singapore Airlines
Overall score based on 3 886 reviews
Cons: "Food"
Pros: "Arrived on time."
Cons: "Was a B Grade effort by the crew. They were there to get their pay check & no more....very disappointing."
Pros: "Handset to control screen didn't work. Airline reimbursed me with $75 voucher for inflight duty-free shop."
Pros: "Better flight as bigger craft and no neighbours in my row so I got some sleep."
Pros: "The crew werr very helpful and patient and so many languages they knew. Impressive they need a raise"
Cons: "The seats were uncomfortable I slept 30 min at a time on my 14hr flight. The food is nice but a bit bland the first time its amazing but after more than 2 planes mix it up plz"
Cons: "without any possibility to call back. or to call again while being late, when arrived with plenty of time before departure. nobody was on the gate. when tryed to do all myself whithin minutes tsa didnt bother to speedup process and it took forever. i missed my flight literally in seconds."
Pros: "Boarding. Timely departure"
Cons: "Entertainment selection."
Pros: "Got bumped to Business Class"
Cons: "I liked everything"
Cons: "Nothing"
Pros: "Food was pretty good. Loved the Weiss ice cream bars"
Cons: "Most uncomfortable seat ever. Wouldn't recline. TVs small and poor quality. Sound patchy. Not a pleasant flight. Must have been an old plane."
Cons: "The toilets were a little unsanitary."
Pros: "Spacious and clean"
Cons: "Crew wasn't attentive. Brought wrong order, forgot order, walked by hurriedly and hit passengers. Empty sauce on the Tray- when asked said it was for presentation!"
Pros: "Great service."
Cons: "Disinfectant smell."
Pros: "It's worth it to pay a bit more for the extra legroom seats."
Pros: "nothing"
Cons: "Seats were uncomfortable, derive very ordinary staff unhelpful seat allocation system requires improving ! Extra cost from economy was not worth it !"
Pros: "Everything SIA stood for, we experienced it, despite the unfortunate delay which the ground crew couldn't have done much about."
Cons: "Unfortunate delay caused by technical issues. I'm just glad we found it on the ground, instead of in the air. But the delay was REALLY long."
Pros: "Efficient, comfortable."
Pros: "All of services, food, Language, clean air even so beautiful ~~"
Cons: "So nice and beautiful wearing also food is very good"
Pros: "Excellent service and attitude from ALL crew! Roomy premier economy!"
Cons: "There was on flight attendance which I assume new. She was not able to manage to check with her colleagues whether there was still a food which I requested before giving me the answer. Also, to me little things like fold the cup holder before take off and landing is just a simple task to do without giving a lecture to the passenger when he or she might be tight up with kids."
Pros: "The staff were so friendly and helpful."
Pros: "The seat is good. Entertainment is good."
Cons: "Luggage was damaged. The partner airline was terrible. The crew was chaotic at serving food. A few has really bad attitude."
Pros: "Food"
Cons: "Crew"
Pros: "Not much"
Cons: "Not as good as they were once"
Pros: "friendly staff top Service top Inflight"
Cons: "new aircraft, 2 x usb charging ports, 50+ movies, very quiet aircraft."
Pros: "friendly staff top Service top Inflight"
Cons: "old aircraft, no usb or power point charging. choice of 5 movies"
Pros: "Crew, cabin and food."
Cons: "Lack of entertainment console at each seat"
Cons: "Particularly asked for aisle seat during checking in and I was told I was allocated aisle seat, but my seat was in the middle all the way to Brisbane. Person who checked me in did not seem like who wanted to be on the job beside being not too busy at all."
Pros: "Entertainment service is, really, second to none."
Cons: "Old plane, cramped seats, wrong tissue paper (unusabke) in bathrooms, instead of paper towels, unremarkable food, served almost cold, rushed staff which spilled water on me (offered S$75 voucher as compensation), however did not take thebtime to listen to requests from passengers who spoke poor English, etc."
Pros: "Is Singapore Airlines food quality slipping? First time I've been really unenthusiastic about it..."
Pros: "Staff managed to change seating due to height. Very accommodating."
Cons: "Entertainment console dated. Sound very crackly. Video images not sharp."
Pros: "Awesome comfort, infotainment, service and food. Was amazed at the value for an economy flight - much better than BA & United in every way."
Pros: "The crew was really great, so friendly and accommodating. I wasn't able to order a vegetarian meal ahead of time, but they still gave me one on board when I asked. There was an amazing selection of movies and they refilled my drinks without even asking. I would recommend this airline to anyone traveling to Asia."
Pros: "Delayed flight from Shanghai due to air traffic issues, so I had a 10 minute window to make my connection in Singapore. Ground staff was waiting for me with a small car after I disembarked to drive me to the gate. And I somehow made my connection. Excellent service. Obviously my checked bag didn't make it, but I was told in advance and was kept updated before boarding and immediate after I disembarked at my final destination. When I went to the baggage service counter, they were already ready for me, had filled out my paperwork, and just needed an address to confirm the delivery of my suitcase. I'm super impressed to this attention to detail."
Pros: "Hard to find lounge for bclass users"
Pros: "Service was best in class"
Cons: "Planes are old. They never seem to use newer planes on the Brisbane leg."
Cons: "Old plane. Old in flight entertainment."
Pros: "Reasonable price"
Cons: "Missed flight for medical reasons with 9 month old son, attempted to use remaining onward flight to Europe and return through Swiss which was refused! Most unreasonable, cheating me of my payment. I have since sought legal advice and contacted travel agent regarding, seems case law from several instances in my support. I had to pay thousands for new flight Austrian Air. Swiss thieved my money and I dont mind saying so. Unfair and unfair conduct. I am saving this letter for twitter to tell my friends of my disgust. I will be happy if this is sorted refunded immediately. A copy of these details and medical letter already provided to Jithendra from flight network (online travel agent)."
Pros: "Consistency of service, efficient"
Cons: "Having to convert chair to bed and vice versa. Prefer one that can just go flat st touch of button"
Pros: "Ice cream for snack? Heck YES. Variety of meals to choose from (i got hindu meal)"
Cons: "On the way to Korea, a stewardess keep taking my water away thinking i was done with it. It was very nice of her she tries to take trashes away, but it wasn't trash for me."
Cons: "Seats are tight and hard"
Pros: "The staff were very friendly and it was a smooth flight with a great choice of entertainment."
Cons: "However I don't eat pork & they ran out on chicken dishes so I missed out on a meal."
Pros: "The cabin attendants kept us well hydrated."
Cons: "The entertainment options were mediocre. Gluten-free meal may have contained traces of gluten."
Pros: "First class airline. Great flight, great service, and even the food is better than "not bad". Seriously, Singapore Air offers flights between the U.S. and Asia at very competitive rates, but never seems to skimp on customer care. A well-done experience from start to finish..."
Pros: "Really recommended . Wait alittle longer but i got a free tour go around Singapore ."
Pros: "Consistently good food."
Cons: "Entertainment system sometimes froze, didn't remember where I was in the movie."
Pros: "Flight on time"
Cons: "The in flight service was not as good as I remember the last few times I flew with Singapore. ."
Pros: "Before booking my flight on Singapore airlines, I took the time to read through some reviews and to be honest, the reviews left by previous passengers did not do the airlines any justice. I rarely, if at all, leave any reviews myself but my flights (from SFO - Singapore and vice versa) were AMAZING! I was sitting in economy and the level of attentiveness that we received, I could only imagine how great first class could be. if i could fly Singapore on all my trips overseas I would."
Pros: "The crew were lovely - friendly and polite!"
Cons: "The delayed departure- but I truly understand that it was beyond the control of the company as the delay was weather related."
Pros: "The crew on Air NZ is consistently wonderful. The entertainment and sets for domestic flights are good, but not great. For international flights, their seats and entertainment are excellent."
Pros: "The crew was very hospitable and friendly"
Cons: "Nothing"
Pros: "The corn chips!"
Cons: "The snack were very simple. They don't communicate properly all the different snack options."
Pros: "Great entertainment"
Cons: "Overall great"
Pros: "Lovely, friendly crew!"
Cons: "No seat selection available on line, so stuffed in the back. No place for luggage. No soft drinks on flight. Mexican chips??? What's that about?"
Cons: "You could have warned about the 2nd bag fee! I paid $80 for having a 2nd bag!"
Cons: "We got off an hour and a half late as there was an audio technical problem."
Pros: "Flying Air NZ is a pleasure. You guys generally do a very good job. Even though the flight left late I was impressed with the Pilot announcement to allow connecting passengers to leave the plane first, and all others remain seated."
Cons: "The flight left late, making it stressful to catch my connecting flight in Auckland."
Cons: "Basic flight with no frills"
Cons: "Entertainment and seat comfort"
Pros: "on time, crew were friendly"
Cons: "have to pay to watch movie"
Cons: "$80 baggage fees for luggage over 7 kg. I wasn't aware of high price and luggage weight restriction until I was at airport"
Pros: "None"
Cons: "When I booked this fly, no one tell me check in luggage has to be charged"
Pros: "the staffs and the boarding experienve"
Pros: "Appreciated check in staff who professionally answered our requests re routine steps to process check in. Only regretted that we weren't aware (perhaps we missed announcement) that my husband who is still recovering from knee surgery was not aware we could have boarded from the forward entrance and avoid the descent and ascent via rear entry."
Cons: "The lack of communication with everything from queuing to board, to food allowance."
Pros: "Crew solid n friendly enough"
Cons: "Seats too tight n cramped"
Pros: "Inflight magazine was just the right length for the flight time"
Cons: "Cookie was stale and coffee was nothing special... but that's typical of all airlines"
Cons: "I was connecting on an International flight on same airline, New Zealand Air, and did not see where I was required to pay for our one checked bags for my wife and I. When I checked in on line I was not notified that I should buy the checked backs online so assumed one bag each was free. Instead we were charged $nz120. This is not acceptable and I would like a refund. Please help on this request. Thank you."
Pros: "The regional flights are nice and quick with no frills or complications. Everyone is in one cabin and you can quickly board using kiosks at the gate."
Cons: "You might want to bring a book on this flight or something as their in-flight video and adverts are all you'll really see in terms of entertainment."
Pros: "Legroom"
Cons: "Late"
Pros: "Friendly and helpful staff"
Cons: "No WiFi or outlets on aircraft"
Pros: "Flying over the country of NZ."
Cons: "Crying kids."
Pros: "Attendants were friendly. The agent at the gate rerouted my flight after my initial flight was delayed. She explained she did that so that I could make my international connection in time."
Pros: "The usual "shuttle" flight between chc and akl."
Pros: "Comfy seats, the flight was basically empty so I got my own row. Very nice flight attendants. Pilot kept us updated on timing and storm movement."
Cons: "Flight was delayed twice, seat hadn't been swept for garbage from the previous flight (wrappers and used tissues in the seat pocket)."
Pros: "Quickest boarding ever - Have hardly seen an airline having people board through the rear entry Super fun safety video All-in-all a great experience"
Pros: "The check-in process was extremely simple and easy. The staff were very friendly and happy to help. They didn't make a huge deal out of small problems, as so many seem to like doing."
Pros: "Very friendly staff, speedy boarding, nice comments from the captain."
Cons: "Air New Zealand needs to manage double door boarding a little differently - a ticket checker needs to be at the split point - to streams of passengers trying to find their seat in opposite directions just doesn't work."
Pros: "A little cramped on the domestic flight, but for the hour or so from Christchurch to Auckland, it was acceptable. I was impressed that ANZ did a quick meal service on this short flight. The crew was great - very friendly and efficient."
Cons: "Close quarters between seats."
Pros: "Staff & aircraft were good."
Cons: "Flight was little late but not too bad."
Pros: "We flew with Air New Zealand a few times during our trip and every flight was absolutely perfect. Staff was nice and helpful, the cabin was comfortable and everything from checking in to walking off the plane was easy."
Pros: "VERY friendly and genuine!"
Cons: "Only one cookie-haha!"
Pros: "everything"
Cons: "nothing"
Pros: "everything"
Cons: "Nothing"
Pros: "Everything, felt safe"
Cons: "Nothing"
Pros: "Unlike the American flights, they actually served a light snack (not pretzels and nuts) and offered complementary wine and beer. The ride was pleasant."
Cons: "For the economy passengers, we had to go down a flight of stairs onto the tarmac and then back up on a portable stairs to get onto the plane. The same was true when we were deboarding the plane. This has more to do with the airports than with Air New Zealand."
Pros: "Cabin crew was excellent"
Cons: "No complaints"
Pros: "Everything was quite nice."
Cons: "Not much"
Pros: "Not a problem, anywhere. For a long day, that is appreciated."
Pros: "Awesome crew! Tasty food! Comfy seats!"
Cons: "departed to late .. nearly missed connecting Auck- Hong Kong. Suitcase was left behind .. will receive 498 hrs later .. not good enough"
Pros: "short flight made seats less inportant"
Cons: "not the seats I selected in October"
Pros: "Free cookie!"
Cons: "Using a 777 meant longer check in time and was much longer arrival time and baggage collection. Meant I was stuck in Auckland traffic because of the extra time"
Pros: "Service"
Cons: "Waiting for passengers and delaying our flight"
Pros: "I love air new zealand. Watched dr strange and had yummy breakfast. Crew very friendly"
Cons: "All good"
Pros: "Excellent crew and great food."
Cons: "Delayed flight meant missed connection and had to stay overnight. Very little communication from the airline about what arrangements were being made. Was also unable to check in online on either leg."
Pros: "Crew was terrific. Great service. New aircraft are comfortable too."
Cons: "Food. Meals are of poor quality. Bland in taste and rubbery texture."
Pros: "Amazing staff, clean plane, good food, comfortable seats in business"
Cons: "Plane was very warm. Uncomfortably warm Movie selection was boring. Too many Marvel films which was ridiculous."
Pros: "Perfect"
Cons: "Perfect"
Cons: "They do not understand the word priority at Doha airport. Business class passengers boarded last."
Pros: "N/A"
Cons: "We were told to board, but then kept in another area close on 1 hour before we could get on the plane and this area had no bathroom facilities. The spread of seating on the plane made no sense with many open seats but also many squashed rows of people. The crew was visibly tired and irritated, they also ran out of a few catering items. It seemed as if last minute, a few different flights were combined into this one which lowered the quality."
Pros: "Food and leg room"
Cons: "All was fine"
Cons: "The vegetarian option for breakfast was a stale waffle with apple compote. Inedible."
Pros: "Food selection. However, the snacks need to be readily available on long flights."
Cons: "Entertainment is lacking behind other international carriers"
Pros: "Friendly crew (didn't go above or beyond but polite and accommodated to simple requests). Plenty of meals/snacks and drinks offered."
Cons: "The seats barely recline backward which really meant I was basically upright trying to sleep for 14 hours on one leg and 6 hours on the next. My luggage was lost, despite being promised it would be delivered that day I had to wait 24 hours."
Pros: "Uneventful flight. Baby in next row only cried intermittently"
Cons: "Please place crying babies in a sound-proof compartment"
Pros: "Left on time, arrived on time. Children aboard did not cry !uch."
Pros: "The Crew were excellent, friendly, professional and attentative."
Cons: "We checked in seven and a half hours before this flight as we had just flown from Melbourne Australia to Qatar landing that same day at 0435am in the morning with this flight being delayed from 805 am to 12 noon then to find that we had been allocated the last row right at the toilets. Horrible."
Pros: "The food was OK, but not really as good as what we had received on other airlines. Example, on one flight I had a fish dish which was overcooked very dry and there was no sauce of any kind to make it palatable. I do not like to throw food away but half way into the meal I had enough. Other than that Qatar Airlines was really first class. The flight attendants were the best we have ever experienced. Their dress was immaculate, they were very friendly and attentive and were there to make the flight as comfortable as possible plus cater to all requests."
Cons: "The food which was generally very bland and without any taste. Sauces with some of the dishes would be helpful."
Pros: "The crew were very friendly and helpful."
Cons: "It seems the major airlines use older aircraft when the destination of the flight is a third world country(or Africa). The seats aren't as comfortable and the entertainment system (screens) are not as good as a Qatar and Europe bound flights."
Pros: "The flights attendants were very helpful and polite. What I enjoyed the most was the level of comfort I had. I was able to sleep for almost the entire flight. That's why it felt like it wasn't even a long flight."
Cons: "We did leave a little late but it was out of the control of the pilots and flights attendants."
Pros: "There was adequate seat room. The device was good."
Cons: "There was nothing I didn't like."
Pros: "Staff was great"
Pros: "Thank you for a very good flight experience both from Philadelphia to Doha and Doha to Johannesburg."
Cons: "The breakfast options could have been better, but I was fed and happy, and the flight attendant was kind enough to bring me green tea when it wasn't readily available on the cart."
Pros: "Polite crew, food was pretty good."
Cons: "Did not have the duty free item I pre-ordered. I asked the crew 4 times about it, four times because they said that they would check but they never got back to me to tell me that it was out of stock; until I pressed the issue."
Pros: "Food was excellent. Service was excellent."
Cons: "Entertainment was limited."
Pros: "Friendly staff"
Cons: "The food was very poor"
Cons: "Seat to LA was broken"
Pros: "I was surprised with the quality of gluten free meals served for me, it was well organised and taken care of where I never had to wait. My flight schedules were changed few days before departure by Qatar Airways, but only thing I had to do was to confirm that I have noted, my seats and all the rest of details intact, excellent."
Cons: "When the flight is changed by airline for their convenience, they would have given preferential treatment to the passengers involved. We had to bare the cost of food and make us comfortable on our own due to the delay in transit."
Pros: "The crew aboard the flight were kind and thoughtful and definitely oriented toward service."
Cons: "The security process at the gate was really disorderly. Perhaps it is because it is a new and extra step required by the US but it was definitely not efficiently handled."
Pros: "I love the smiley flight attendant , especially for long distance flight. It would make it better trip to have smiley and helpful flight attendant. The meals provided by QA is good. it would be better with more fresh fruit on every meals."
Cons: "Same as above"
Pros: "The friendliness of the staff from check in to arrival!"
Pros: "I freceuntly fly between the US and South Africa and only fly via Qatar Airways, and every experience thus far has been great. The food is good quality, friendly crew and I would recommend it to anyone."
Cons: "The sandwiches are a little dry and movie selection a little limited."
Pros: "I liked everything from A to Z! the aircraft was spacious and new. The staff were very friendly and cooperative and attentive. the seat was comfortable and entertainment system was great!"
Pros: "Unfortunately..."
Cons: "...as mentioned, I don't have the pleasure of rating this flight because of the boarding delays and missing the flight. Very disappointing."
Pros: "Great selection of movies and tv shows"
Cons: "Entertainment screen is too dim even on highest brightness setting"
Pros: "Service of air stewards very friendly and polite"
Cons: "This goes for Qatarfigjta from harare to Doha and Doha to Washington DC and back. I am not going to give individual report on each one. Food - my daughter could barely eat anything and the vegetarian meals were stone cold most of time. It was hard to eat at Qatar airport because not only is the food terrible (Burger King and bad Asian food) but outrageously expensive. Our media system did not work for one leg. ** way to many ads on your media system. Every time you watch a new TV episode, you have to sit through 5-6 ads for stuff that is not interesting and the same each time. ** plane info on media system keeps reverting to Arabic even when English is indicated as preferred la gauge. We had to place our iPads in checked luggage for flights from harare to USA as we went through Qatar. *** I asked for quiet seats and was given seats near kitchen and toilet even though I booked in hours in advance. One leg had my ten year old daughter and I in different rows even though I checked in 4-5 hours in advance Of flight . ** staff moved my hand luggage without my permission and without informing me - it was stressful trying to find it."
Pros: "Generally good experience at least as far as a very long flight with two children can go. Good food with plenty and quite healthy snacks for kids. Very friendly and attentive crew, comparably comfortable seats, clean and comfortable bathrooms (what not always has been my experience with other airlines)"
Cons: "Due to a misunderstanding at check-in we have been seated away from a baby bassinette (although booked) to sit together with my husband, nobody asked what my preference would be (sitting as a whole family or having a bassinette) and a 17-hour flight with a 9month old baby constantly on my lap was challenging. Also a very disappointing selection of films and documentaries for adults. I ended watching a kids movie with my older daughter and it was the only thing I found appealing. Kids section very good though, my 5-year old was glued to the screen and all the options had my approval :)"
Pros: "Excellent experience overall, the food was decent, the seats were comfortable and had enough space for me at 6ft tall, the staff were very friendly and helpful, entertainment selection was good with plenty of new movies out. I had no problems with my layover. The baggage allowance was great as I had extra luggage from my trip. I'm very happy with their customer service, the day before my first flight I received a phone call from Qatar's customer service saying that due to delays I wouldn't be able to make my connecting flight to Edinburgh so they would like to book me on another flight instead of me having to wait 24 hours in Doha. I was thoroughly impressed with this service."
Cons: "I did not have wifi available from Doha-Johannesburg"
Pros: "Great on board bar"
Pros: "Boarding, the welcome on board, the food choice and quality were all excellent. The seat was comfortable and I got a few hours sleep. The entertainment screen was big and clear, and the choice of films was good."
Cons: "The choice of films and tv programmes, was good, but before watching each one i chose, I had to endure a couple off minutes of an advert- the same one every time."
Cons: "I was seated between two overweight/obese passengers and as such was very uncomfortable throughout the long-haul flight. There was very little room to move as their body habitus spilt over onto my seating area and occupied the arm space. There needs to be serious consideration to make it mandatory for overweight/obese passengers to purchase two seats to accommodate their size."
Pros: "Great crews, excellent airplanes, wonderful in transit experince."
Cons: "In flight coach meals were average."
Pros: "On time departure, friendly crew. Comfortable seats for economy class, plenty of entertainment options. A pleasant experience"
Cons: "The food was okay. The hot wrap/calzone served first was not very tasteful. The breakfast/brunch was better. Not much to dislike overall."
Pros: "Again on time and effortless boarding made the overall experience a good one."
Cons: "Our suitcase was damaged...still in the process of trying to get it fixed. Hopefully it will be done soon. I will then update this report. Could maybe clean the toilets as it did become a bit messy."
Pros: "Boeing 787 with comfortable seats and large dimmable windows; handed out menus and two meals served; nice crew."
Cons: "The 787 entertainment system seems buggier than that on the A380—possibly an older system?"
Pros: "When we flew into Melbourne it was not a happy experience. Seats were cramped and arm rests wouldn't raise. The flight out, even though on the same model plane, was better. There was more room and we could raise the arm rests. For a 13+ hour flight that makes a big difference."
Cons: "Because the tickets listed the same type of plane in both the bad and not so bad flight, it is very hard to know what we're going to get. I'd love to be able to plan to avoid the bad experience, but if they use the same plane in two configurations, there isn't enough information to do so."
Pros: "Food came out 1 am melb time ,2 hours after departure ."
Pros: "The service from the crew was amazing"
Cons: "The food was not bad compared to some air lines"
Cons: "Arrival in Johannesburg was a nightmare due to queues at immigration - I nearly missed my connecting flight. This was not the fault of Quatar airlines but needs to be taken up with the authorities at OT Airport in Johannesburg"
Pros: "This trip was nice. I will fly Qatar again"
Pros: "The staff were welcoming and friendly. Their customer care is second to none. The food is excellent and i ate throughout my flight."
Cons: "The comfort was a bit below my expectations. Sitting on the seats along the isle was uncomfortable as they are closely placed. There is no enough room to move and to lean sideways when one wants to sleep. My tv was not working. The touch screen was not responding. However the friendly flight attendants shifted me to a vacant seat where the tv was working. The movie selection was limited. There were no documentaries about wildlife. Sport was also missing. We also need some news channels like Aljazeera, CNN & BBC so that we keep updated on issues happening throughout the world. This is very important especially to people like me who traveled long distances from South Africa to Los Angeles USA."
Pros: "The service on this flight was not very good. We almost missed our flight whilst waiting for a wheelchair for mother. She had to finally walk to the boarding gate because the wheelchair we had requested did not come."
Pros: "Friendly crew"
Cons: "It was okay"
Pros: "Yes comfortable flight"
Cons: "Toilets to be checked for cleanliness more frequently."
Pros: "I would like to see you distribute toothbrush kits in economy class, even if you do not consider 7-8 hour legs as long haul flights"
Cons: "there were no toothbrush kits given out in economy class"
Pros: "Yes!"
Cons: "It was ok"
Pros: "Crew were rude and kept ignoring me"
Cons: "Crew member needs to be more friendly and accommodate when things go wrong"
Cons: "Flight lest 2 hours late. Didn't have my choice of meal. Cabin crew very inattentive. Worst flight ever with Emirates in business class"
Pros: "Smooth flight"
Cons: "I wished I was in business class..."
Pros: "Great service and attitudes by staff."
Pros: "Direct flight"
Cons: "South African airlines allowed me to reserve a seat. But Emirates didn't have it in the system when I checked in."
Cons: "Because my husband and I couldn't complete the online check in, we ended up sitting on different ends of the plane."
Pros: "I love everything about Emirates."
Cons: "N/A"
Pros: "Food"
Cons: "Seat is not comfortable."
Pros: "Nice flight sttendents"
Cons: "Seats too small"
Pros: "Efficient and good actually good for airline food"
Cons: "Electronic equipment a bit out dated and below standard"
Pros: "Really disappointed from EK staff they are very strict & applying hard rules ..employees without any sense specially station supervisor"
Cons: "Can't decribe but EK now falling in business while other airlines will take adavantage of ek staff issues which I can't decribe"
Cons: "The flight was delayed for an already tight connection in Dubai. We paid for extra leg room only to be seated by the toilets to watch people throwing up most of the flight. Those same people did not get on the connecting flight and so Emirates managed to take our bags off as well, so we end up in London for a months stay with no luggage. Promises that it will arrive before midnight not kept and currently still waiting for bags to arrive."
Pros: "Great flight"
Cons: "No"
Pros: "Xcellent"
Pros: "Good leg room"
Cons: "For an 8 hour flight - we were given a sandwich and breakfast. Expected to be served dinner and breakfast given the time."
Pros: "Crew was friendly, food was good and entertainment great. Space between front row seats in economy class was good."
Cons: "all good."
Pros: "The flight from Johannesburg to Dubai on an Airbus A380 was the best , the return was on the 777ER it's a bit older avoid it if you can, I prefer the a380 it's roomy, more comfortable and modern, the food was good, the cabin crew very helpful and friendly and both flights were on time. I'll be flying only Emirates from now on"
Cons: "Just the coffee was terrible lol,"
Pros: "service , crew , food entertainmentminimal"
Cons: "not much"
Cons: "My trip was business class from US to Dubai: The attendant woke me up for lunch time to tell me you have only one option as all other options are already taken! Wifi service was not working the whole flight duration because it was not even installed yet on the new aircraft."
Cons: "They forgot my vegetarian meal"
Pros: "E v e r y t h i n g ..... I understand now why they are the number ONE airlines in service. We travel enough to see the BIG difference. Thumbs up. Please don't change !!!!"
Cons: "Nothing"
Pros: "The comfort of the flight was unbeatable. The crew was great."
Cons: "Lactose free meals were just salmon and potatoes all the time. A bit of creativity is needed. The security check at hyderabad needs to be looked at as we barely made the boarding."
Cons: "Not having an aisle seat made it very difficult for my handicapped husband to get in and out of his seat. We had to wait for our neighbors to step out of their seat and take advantage to do the same. Felt very claustrophobic. Service was not good, we rang the bell several times to get some help and no one came to our assistance and we gave up after that. The crew told us they had run out of some juices that we would have liked."
Cons: "Delayed on an already long flight and got home even later"
Pros: "They still catch my attention, and while traveling with them I continue to enjoy this airline."
Cons: "As per my Oslo - Dubai review (read there for more details), they cancelled my flight, put me on a flight a day later, and then left me with the bill and the inconvenience. This was the connector out of Dubai and back to Johannesburg. I've flown with them many times and I've picked up one or two small cut backs they've made like no hot towel when you get onboard, only before your arrival, and the meal seems a little more slimmed down (but still pretty tasty), They used have one or two extras which they've now taken away. Not sure why?"
Cons: "I found out that my payment was not verified as I arrived at the airport and I wasn't informed my email or any kind of way about it. It was a total disaster. Deeply disappointed. Regards"
Pros: "The seats."
Cons: "Firstly, the attitude of the staff was beyond comprehension. From the get go, they all looked as if they were working at gunpoint. Secondly, the food was inedible. Over salty, bland, and above all, they ran out of food. On an aircraft the size of an A380, one would like to assume that there will be enough food for people who are stuck and afraid of asking for anything from the moody staff. I have been travelling with Emirates for years now and insisted on flying it this time around upon much disapproval from my peers and family. My experience proved them right. I am still in complete shock and dismay. On a 12+ hour journey if I have to witness the staff rolling their eyes and where the passengers have to think twice before asking to be served, I think that's not right. Shame on you Emirates."
Cons: "Rude and racist cabin crew!"
Pros: "The crew member was excellent,she went all out to make my journey easy and comfortable.I have sent an email to her superior,please use her as an example.if all attendants can serve and see to passengers like her will be beneficial for emirates"
Pros: "Friendly staff awesome planes wonderful experince"
Cons: "Service was a bit slow. Drinks and food took quite sometime to arrive."
Pros: "OK flight"
Pros: "It was a smooth flight"
Cons: "It was ok"
Pros: "The food was delicious, and I received the special meal I had requested with no problem. Again, great selection of TV shows and movies."
Cons: "The crew seemed a bit put off, just not very friendly. Maybe something had happened that put them all in a bad mood I'm not sure. Despite this they did help people without complaint, but you could tell they didn't want to be there. Again on this flight the TVs were an old model that was difficult to use, you had to push really hard and finagle your finger to get it to read what you were pressing."
Pros: "Granted I was tired after being in transit for 24 hours, but this final of 4 long-haul flights was a real bummer compared to the other flights. Boeing 777 packed to 100% capacity."
Cons: "Really cramped and squished compared to other flights. Toilets at DXB were filthy (I searched around for the cleanest, which was still disgusting), with the cleaning attendant standing around in the restroom doing nothing. Duty Free shops really expensive compared to European airports. Meal on board (breakfast) was really terrible (and that taking into account that airline breakfast is always bad), really the worst I've ever had on a plane, even the Croissant was chewy and very dry. Emirates has become a massive sausage machine people-mover. It has loss its finesse and exceptional service."
Pros: "Flight attendants very very helpful in fixing some kind of mechanical error with my overhead light. When it was stuck on and the remote didn't work, they figured out they could reboot the system and turn it off. I'm glad I had my own headlamp so I could read during the flight, but overhead permanently off was much better than permanently on! I'm very grateful for their persistence in finding a solution. The agents at the Seattle location were very helpful assisting with our baggage problem, caused by Emirates gate agents in Dubai"
Cons: "The worst part of this trip was the surprise demand at the gate in Dubai that we check our duty-free liquor in a bag at the gate. There was no warning, no packaging to help protect our purchase, and no recourse We arrived in Seattle to find a liqour soaked bag. The liquor, of course, was a special gift and something we cannot simply repurchase. Very disappointing experience, especially after hearing good reviews of Emirate Air's generally good baggage handling and policies. The agents in Seattle helped remedy this, but it is a big hassle nonetheless as we arrive home to be dealing with damaged personal electronics and finding receipts all while jetlagged and getting back to work. my overhead light broke on the flight! but the flight attendants were very helpful and found a way to turn it off so I could sleep."
Pros: "In-flight entertainment was good."
Cons: "Was sitting in 41D. By the team they came to my seat, they ran out of the standard vegetarian meal. I was told I 'had to pre-order' the veg meal, although it had never happened in the 10+ long haul 14-hr flights I've taken with Emirates in the past. I was under the impression you only had to pre-order special meals like religious (Jain, Hindu) meals and not the std veg meal. Emirates should advise so while booking a ticket. Secondly the flight attendant who was telling me this was INCREDIBLY rude. This was extremely uncharacteristic from Emirates crew as I had always come across very pleasant flight attendants. This particular attendant constantly, and very indifferently, asked me if I wanted chicken or lamb, despite me repeatedly saying I am a vegetarian. This continued for a couple of minutes, and then she got flustered, rudely asked again if I want to eat or not. I said I am not going to eat a non-veg meal, and then she dragged the tray away. Without offering me any kind of veg alternative (Emirates carries pizzas as well in this long haul flights). I ended up not eating anything for that meal. Extremely unpleasant experience which was not expected from Emirates."
Pros: "Very nice service"
Cons: "Nothingnothing"
Pros: "The Captain spoke to us a few times and the crew were absolutely amazing. Best flight Ive ever been on."
Pros: "the best all"
Cons: "the best in all"
Pros: "The staff were wonderful and efficient. The toilets were clean and the food was much better than my first flight with emirates although the portions were small on the main meal with only four spinach ravioli offered in a tomato sauce."
Cons: "Passengers do not fit on to their seats and overflow into the space you are occupying which is so tiny as it is. There is not enough room to even reach down to pick something up if you drop it. Overhead lockers are full. I think planes either need to be redesigned with sleeping compartments (such as the second class compartments the trains have) for overnight flights or seats need to be slightly larger to make up for the fact most people are larger today."
Cons: "THe Hostess was not attentive and had to ask for things a few times. No goody basket was given although some pax did get it."
Cons: "There was a delay"
Pros: "That i landed"
Cons: "No snack and a drink when you get on the plane. Straight to lunch and the food is less than mediocre. I asked for water several times and never got it. The seats are extremely uncomfortable. The head rest is supposed to help but really you just end up sitting awkwardly with back spasms."
Cons: "Very poor wifi even if I paid for it."
Pros: "I was siting by an exit door, and it was plenty of room for my long legs."
Cons: "Nothing not to like."
Pros: "Food, over all experience."
Cons: "I had a middle chair D45 and the person setting next to me was over wight. I had to standup most of the trip time and when forced to set I had to set by my side to fit into the chair. No body did help."
Pros: "Meals, comfort, and crew all above average."
Cons: "Nothing really"
Cons: "Unprofessional boarding stuff in jfk ,not helpful & one of them was really rude.but cabin crew are nice . I will never recommend to anyone & I don't think so I will travel again cathey pacific airlines.thanks"
Pros: "Delay"
Cons: "Don't delay"
Pros: "Seat was fine. Crew were helpful"
Cons: "Movies were a repeat of the outbound trip"
Pros: "Good flat business class seat allows for actual sleep!"
Cons: "Seat padding good for a seat, but too firm as a bed"
Pros: "Good"
Cons: "Delay without infromation"
Pros: "The dinner was one of the top two I've ever had on a plane and I've flown business class around the world."
Cons: "I just don't fit comfortably into the pods and for a 14 hour flight that's a pain in the neck or lower. The seatbelts must be adjustable to allow a pod user to roll on his side."
Pros: "Seats were ok on par with other airlines. Food served was good."
Cons: "More leg space."
Pros: "Yes"
Cons: "Nothing"
Pros: "Boarding quick n fast"
Cons: "Seats uncomfortable, leg n body, space too small n my left seat is a big sizes man , right seat is a very fat man , I can't even move . my seat don't have headset n request one , but until reached Hong Kong I still didn't get it n I m in plane for 4hrs doing nothing, no games no songs n no shows. Thank for your concern . Really appreciate."
Pros: "The food was great on Cathay Pacific and the flight was comfortable"
Cons: "Should serve more food"
Pros: "Flight attendant was very kind and helpful. I was very tired and was feeling a little under the weather. She checked in with me frequently throughout the flight to make sure I was well, brought me hot water to sip on, and just made sure I was as comfortable as possible. My regret is that I didn't catch her name."
Cons: "Nothing"
Pros: "Smooth, uneventful travel all was well."
Pros: "Food great, smooth flight. Helpful stewardess. Fairly comfy seats"
Pros: "The flight was on time and the crew was very attentive. Loved Cathay Pacific's signature non alcoholic drink"Ocean Breeze"."
Cons: "The food was really not at the level you would expect. There was only a pork and a fish option. The fish was fishy and the dessert was gelatin cake thing that did not appease my dessert craving."
Pros: "Loved the service of the crew, the food, and the spacious seating."
Cons: "WiFi would be a nice addition."
Pros: "My checked luggage bag was damaged. I noticed the damage only after I I reached home. However, when I reported Cathay Pacific baggage staff were very helpful and professional. I know several airlines who hide behind bureaucratic procedures to stonewall customers. CP is not one of them. Excellent service, before, after and during the flight."
Pros: "Food and flight attendants"
Pros: "Nice plane, roomy seats, good food. Much better than other carriers in economy."
Pros: "All was good until missed connection"
Cons: "Missed connection due to late arrival. CP switched us to AC. 7 hour layover"
Pros: "Food was great, and the business class 777 seats are a delight. And the captain shuts up through the entire flight --- no interrupting your sleep or movie with stupid observations that no-one wants to hear."
Cons: "The quality of the screens (crappy slow resistive touchscreens) is completely unacceptable for business class in 2018. China Airlines screens are VASTLY superior in their hardware, their speed, and the quality of their UI. And running an ad before EVERY movie --- in business?! Talk about an airline having no sense of class. That's a cheap, stupid move."
Pros: "Most of the stuff was regular flights"
Cons: "Even after explicitly asking them for Hindu vegetarian food they gave me chicken with the wrong label. I realized it after eating a bite. They should not have done this mistake."
Pros: "The usual Cathay Pacific service"
Cons: "On time departure and arrival."
Cons: "I requested special meal It wasn't good and I got the food poison which make me sick."
Cons: "Food"
Pros: "The crew were very polite, efficient and attentive."
Cons: "On the first leg of our journey the seats were very difficult to adjust. We required the help of the attendants."
Pros: "I received more than expected"
Cons: "old plane"
Pros: "N/A"
Cons: "Gate staff was not patient and friendly. No advanced notification before flight cancellation. Poor communication after flight cancellation. No instructions for remediation for flight cancellation only tell customer to get checked in luggage bag and go home. No initiative to handle the incident. We waited for 2 hours at the counter for explanation and information for re-arrangement for the flight. Really disappointed with this flight."
Pros: "Entertainment"
Cons: "Food options"
Pros: "Time Management and guidance. We enjoyed playing on screen. We viewed movie. How we are flying on Google maps. Hospitality is good."
Cons: "Nothing."
Cons: "Hardly any Indian movies for 15 hours flight. Other flights have more options. Pl aying games was terrible without a handset. Seats are cramped. There was 2 fruits for an Indian vegetarian option and when we asked how come there is no desert they say that is the option which is comes with."
Pros: "On time. The crew on"
Cons: "No inflight entertainment. Zero. Bad. Crew is not as nice as Cathay Pacific. English not as good."
Pros: "Boarding was quick and efficient. Crew did their job pleasantly ."
Cons: "Food was very ordinary, not up to what I expect in business class."
Cons: "Cramped seats."
Pros: "All the Cathay staff members I dealt with were great! At the airport they were very helpful in getting me onto another flight, as my flight had been delayed, which in turn would make me miss my second flight. All the cabin crews were very friendly. I think that the people that work for Cathay make up for a lot of what Cathay lacks in other aspects."
Cons: "There was not enough information about the flight delays and the causes for these delays. It was a little stressful and rushed as my layover in HK was quite short. The boarding process could be a lot better if people were boarded according to rows. Food on most Cathay flights in general was pretty disappointing. It would also be great to have wi-fi on the flights. Especially considering how long some of the flights can be."
Pros: "Friendly staff"
Cons: "Entertainment touch screen did not work properly. Staff had yo reset it a few times but it still didn't recognise touch most of time which was frustrating. The screen should be chaned or repaired. It was cold on the plane Departure was delayed but we did not get explanation"
Cons: "When we booked we asked for a child's meal and we advised of allergies. However I don't see why we would have to ask as we booked a child's seat and you have to provide the age which she is 4. When onboard from SYD/HKG and HKG/LONDON, NO meal was available for our child except for what everyone else was eating. She is anaphylaxis to shellfish, she was given shrimp!!!!! I am sure if she was given a child's meal she would not have got this. We were then told we have to advise the airline 12 hours before we fly that we want a child's meal. I am sorry but when travelling we should not have to do this and nor have we ever had to do it on any other airline. Poor poor poor!!!!"
Pros: "Comfortable flight"
Cons: "They ran out of the most popular food by the time they served us, and we were half way!"
Pros: "Stewardesses were cordial"
Cons: "would it be possible to get some Christian-friendly movies? Seats were cramped."
Pros: "The check in staff were only doing their job, by insisting that I had an onward ticket before they checked me in, as per Thai immigration ruling. Otherwise, if I did not have an onward ticket, they stated they could not check me in, and would refund my ticket. The problem is there are many ways of travelling out of Thailand, and I frequently visit Cambodia and Thailand via bus. How could I produce a bus ticket which I usually buy only a week before departure?"
Cons: "That was a bit of a rude shock, as I had never encountered such obstacles before, and most fortunately I did indeed have a reservation for a BKK-GVA ticket, or I would have been refused boarding. Apparently the Thai immigration authorities have a condition for Swiss citizens to possess an onward ticket before they can enter Thailand, but this is the first time an airline has applied this as strictly, and has been as insistent, as Cathay Pacific. I have been in & out of BKK hundreds of times, and this is the first time ever an airline has applied this rule to the letter. So, bottom line, never again will I fly Cathay Pacific."
Pros: "The service and quality are absolutely OK, the airline is awesome!"
Cons: "Food pretty bad on the 8am flight in economy."
Pros: "I was seated around a number of sick people - and it was a middle seat so hard to get up since there was pretty much no space"
Cons: "Seats not comfortable Not great selection of western movies"
Cons: "Seat back was broken and could not recline at all during a 13+ hour flight."
Pros: "Overall experience is good"
Cons: "none"
Pros: "The staff was very pleasant and accommodating. The meals were delcious and timely. The flight was comfortable and movies were available 24/7."
Pros: "Crew Service and Leg space is great. Automatic check-in station is simple and easy to operate, speeds up the queue for checking-in and luggage drop."
Cons: "Seat has no recline option, only movable part is the base of seat, back support recline is not available, thus making it impossible to rest. Food was served cold, CX used to be much better at food handling, cold omelette and soggy bacon is definitely not appetizing even for a hungry morning flight. Entertainment is ok, nice options, but LCD screen is getting old and blurry, rather not strain my eyes to try watch anything on it."
Pros: "The flight was very pleasant and the crew exemplary."
Cons: "The flight was delayed by over 3 hours and I just missed check in for my connecting flight. I was not allowed to board by British Airways. Unfortunately this was a separate ticket and resulted in me having to purchase a new ticket at a very higher cost. While I accept the delay was beyond Cathay's control I would have make the check in on the connecting flight in time if they had provided assistance in transiting through the airport. Unfortunately no help was provided and after I missed the check in and spoke to the Cathay Pacific representative they only advised me I would have to find another flight."
Read more about Singapore Airlines
Safety measures for airlines flying from South Pacific to Johannesburg
Airlines flying from South Pacific to Johannesburg have enacted additional safety measures and adjusted policies to better accommodate travellers. Policies vary by airline.
Heightened sanitation
Daily cleaning, installation of cabin HEPA filters on flights from South Pacific to Johannesburg
Mandatory masks
Masks required on board, masks provided on flights from South Pacific to Johannesburg
Social distancing seating
Middle seats unavailable to book on flights from South Pacific to Johannesburg
Pre-flight testing
Testing for antibodies, testing for symptoms for flights from South Pacific to Johannesburg
Book cheap flights from South Pacific to Johannesburg
Recent return flight deals
Search by stops
Search by airline
Search by price
Recent one-way flight deals
Search by stops
Search by airline
Search by price