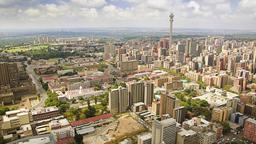 Find cheap flights from Massachusetts to Johannesburg
Search hundreds of travel sites at once for deals on flights to Johannesburg
FAQs for booking Massachusetts to Johannesburg flights
How does KAYAK find such low prices on flights from Massachusetts to Johannesburg?
How does KAYAK's flight Price Forecast tool help me choose the right time to buy my flight ticket from Massachusetts to Johannesburg?
What is the Hacker Fare option on flights from Massachusetts to Johannesburg?
What is KAYAK's "flexible dates" feature and why should I care when looking for a flight from Massachusetts to Johannesburg?
Top 5 airlines serving Massachusetts to Johannesburg OR Tambo
Scores according to KAYAK customer reviews
8,0
SWISS
Overall score based on 9 042 reviews
Pros: "The crew was friendly and helpful."
Cons: "The aircraft looked new. However the seat widths seemed small. Awkward recline as well. The seats were just not comfortable."
Pros: "Nice folks"
Cons: "Economy is not very comfortable and still expensive. Espescially when the person in front lowers their seat."
Pros: "Crew was great, seating comfortable."
Pros: "The crew was very accommodating"
Cons: "Entertainment system was old and with few choices"
Pros: "Excellent service from the crew and prices were good."
Cons: "The seats seem to have gotten smaller and were rather uncomfortable for a 7 hour flight."
Pros: "Crew"
Cons: "Screens need update, mis functions on equipment"
Cons: "Wider seats,"
Cons: "Terribly uncomfortable seat."
Cons: "Just except very bad to reserve 24h before by phone impossible to have the number call call geneve airport it was ile fidji a d south pacifica impossible to understand i speak french andlittle english perfortunatly my kids live princetona d boston Thank.you merci yvette ruggeri"
Pros: "Crews was very good and helpful."
Cons: "I have to pay $100 at the airport for my second bag, which was a total surprised to me. Because when the question of how many check bag came up and I put in 2. There should be a warning come up that it will be extra charges for the second bag."
Pros: "The crew were personable and the chocolate that was offered near the end of the flight was a nice touch."
Cons: "Cramped, cramped, cramped!!!!! The seat pitch was just so uncomfortably short so much so that when the person in front of me reclined his seat, the TV screen was a mere 1-2 feet away from my face making it impossible to watch anything without getting crossed eyed or a headache. This unfortunate situation has influenced this review greatly particularly because this wasn't a 2 hour flight but a long haul one."
Pros: "Flight was on time. Friendly crew and professional."
Cons: "I ordered vegan food, no meat , dairy free. On my trip from Boston to Zurich I received vegan food. On my way fro Zurich to Belgrade I was told" sorry we do not have any vegan food, " Also, I was charged $60 for my check in one bag,. Not expectable."
Pros: "We had a turbulent trip but our pilots were very competent and got us to Zuroch safely. Bathroom was pretty clean."
Cons: "The plane was an older model and very outdated. The flight attendants gave us a choice between chicken or vegetarian pasta. I chose chicken, but it was actually beef. The salad was literally iceberg lettuce and a slice of cucumber. Overall, the meal was one of the lowest quality I've ever had in am airline. The outdated onboard entertainment system was annoying to operate and it was impossible to even see the screen when the person ahead leaned back."
Cons: "The plane was ancient. offer wifi- at least be able to pay for it. charger outlets."
Cons: "Palermo never ready for plane arrival"
Pros: "After having read Swiss Airline reviews I was prepared for a difficult and uncomfortable trip from BOS to ZUR. I was pleasantly surprised to the kindness and comfort I found in the economy class of Swiss Airline. Bags were checked in, flight was timely and legroom was satisfactory. I would highly recommended Swiss Airline due to my overall experience."
Pros: "Everything was perfect"
Cons: "Everything"
Pros: "We were pleasantly surprised at how good the food was! An added bonus was the chocolate they gave us. Crew was professional and courteous."
Pros: "All three of our party got upgraded to business class. What a treat to have a comfy bed instead of a crammed seat on a long haul flight. Swiss spoiled us with Champagne and decent food."
Cons: "Without knowing it when I booked the flight, I purchased "economy light" fare. In this class checked luggage costs extra; $60.00 a piece. Star Alliance Gold status doesn't help here."
Cons: "2.5 hour delay, missed connection, arrived more than 5 hours after originally planned. Entertainment system did not function. Crew did not collect garbage/unused items prior to landing and I was holding garbage in my hands during landing (and some spilled on my lap)."
Pros: "Took care of every need with a smile and class"
Cons: "Seats uncomfortable"
Pros: "The planes are clean and relatively comfortable."
Cons: "Extremely rigid rules. My flight was the day of the blizzard in Boston, Tues, 3/13. Despite 5 calls to Swiss to reroute me out of Montreal, an airport I could actually get to, they would not relent. I finally just drove there and a really nice agent changed my flight since Logan was closed and all public transport was shut down. Even if my scheduled flight from boston wasn't canceled (I have no idea) they were incredibly unhelpful about the fact that I physically could not get to logan in time for my flight. (Mass DOT was asking everyone to stay off ALL roads). THEN on the way home, they would NOT let me fly back to Montreal where my car was!! WAY TOO RIGID RULES. Screw the customer!"
Pros: "Crew helpful. Seats comfortable. Slept most of flight."
Cons: "Didn't bother me because sleeping but much of flight apparently the entertainment system had issues"
Pros: "I thought the attendants were nice and that it was an easy, relaxing flight."
Pros: "Arrived safe"
Cons: "Packed in like sardines on an overnight flight. Awful food. Cheap fair seemed like a bargain until you find out that you have to pay an extra charge for the dubious privilege of reserving a seat way back in the 34th row."
Pros: "We like being able to check our ski equipment without extra charge. Service is consistently professional and courteous."
Cons: "Being charged for seat selection. The late hour of departure for the Boston to Zurich flight."
Cons: "I wasn't able to select seat before boarding"
Pros: "Chocolate"
Cons: "Staff not very friendly. Very small seat. Worn out plane."
Pros: "Everything !"
Pros: "Just another flight, nothing special."
Pros: "Too hot. Even after several requests nobody lowered the temperature. Very cold manners except for one attendant who was friendly"
Cons: "Service, Temperature, Attitude"
Pros: "Just like everything else the Swiss do, our Swiss air flight was like a well oiled machine. Very friendly crew, very good meals, lots of creatures comforts; blankets, pillows, headphones, warm washcloths in the morning. Great overall experience."
Cons: "The seat room is every bit as tight as any other airline, so if you're tall, and flying an overnight, upgrading to a seat with leg room might be worth the extra cost. Select your roomy seat early - they go fast!"
Pros: "The woman who checked in my baggage was very helpful and patient. I had to re-arrange some weight and she assisted me in maximizing weight and minimizing cost. The flight attendants we very kind in trying to assist me in finding appropriate food. The flight was very comfortable and the flight attendants were wonderful all-around."
Cons: "Boarding of the flight was delayed which impacted our arrival time in Zurich. I had a connecting flight- but so did at least 10 other Swiss flights at that time. The queues for customs were incredibly long and the only reason I made my flight was because I ran through the airport. I also had a challenging time with food. I am celiac and often cannot eat the standard fare on planes. I called in advance of my flight to notify someone of my allergy - and they told me the only way I could ensure such a meal was by purchasing a meal that cost $30. I was not willing to pay such a hefty surcharge for food because I had already payed a bit extra than budgeted because my partner had recommended the excellent service of Swiss. I have traveled on several airlines for intercontinental flights between Boston and Europe - and have always had my allergy accommodated at no extra cost. Once on the flight - I was offered an orange and banana for dinner and a small yoghurt for breakfast. I will be flying Swiss again in December and I sincerely hope they will be better equipped to provide for my dietary requirements."
Pros: "Quiet, staff do not bother you. Seats are big enough to rest."
Cons: "Boarding and sitting takes a bit of time."
Pros: "Food was good. Seats were comfortable."
Cons: "One of our seat back entertainment units did not work. The attendants tried to reset it twice, but it did not help."
Cons: "I liked everything except the airplane itself, which I hated. I was fortunate enough to get an exit row on my long flight going over; I did not get lucky on my way home. The flights between Zurich and Brindisi were more comfortable than the long haul flights. The long haul flights are abominable and should be outlawed by governments as they are currently configured. The boy next to me literally could not fit his legs/thigh bones in the space provided by his seat. I did okay as I am not tall, until the woman in front of me decided to lean back. It is not her fault, however, though I thought nasty things about her and periodically tried to dig my knees into her back to get her to lift up her seat. The fault belongs entirely to Swiss Air, which chooses to treat human customers as steerage. The only thing that made the experience worse was the impossibility of choosing my seat online for my return because I had only a smart phone with not-great wifi available. Choosing one's seat should not be dependent on having good wifi and a computer, however. It is bad practice to "sell" seat choices. The families around me were not able to sit together because of this shoddy, greedy practice on the part of the airline. It is also not fair, subsequently, that other passengers are faced with giving up the seats they've chosen, or been given, to assist families in sitting together. Honestly, the extent of the greed on the part of airlines nowadays is astonishing. What used to be a thoroughly enjoyable way of traveling has become an ordeal at best."
Cons: "My seat did not recline and my tv did not work"
Pros: "Friendly service, superfast check-in"
Cons: "The entertainment remote was not working and the crew member could not fix it. Indicated that his happens and that the planes are supposed to be refurbished within the year. The screen was the most user-unfriendly I have seen in a long time"
Cons: "They could not give me an aisle seat which I had requested. The cabin felt as if you were sitting in a tin can. Very restricted for an almost 8-hour flight. Plus arriving in Athens I discovered that my bag was nowhere to be found. I am still waiting to hear from Swiss about my lost valise..."
Pros: "Staff was friendly and accommodations were nice"
Cons: "Delayed flight and lost my luggage..."
Pros: "Nothing! It was the first day of our honeymoon, and it was ruined by Swiss."
Cons: "This (attempted) flight was like living a nightmare. The aircraft had a problem with the A/C, so we sat in the extremely hot aircraft on the tarmac for 2 hours while they tried to fix the problem. Then, when we were finally told that the aircraft could not fly, the Swiss staff said that we were "not allowed" to leave the aircraft. After stressed passengers confronted the crew demanding to be let off the aircraft, we went back into the terminal to wait for hours in line as just two Swiss staff filled out hotel vouchers by hand for over 200 passengers. Adding insult to injury, we were then told to wait for a hotel shuttle at the curb, despite the fact that the shuttle had stopped running hours earlier at midnight. I didn't fly to Switzerland until the next day, losing hundreds of dollars on a missed hotel stay in Zurich, and travel plans. And it was an awful start to my honeymoon. The way the Swiss staff treated us was unconscionable and insulting. They have not responded to my several written complaints, so maybe Kayak can help!!!"
Pros: "video on demand, great movie selection. Food and wine included at no additional charge, and it was good."
Cons: "Cramped seat, with equipment box in my floor area, made overnight flight very uncomfortable. Didn't sleep well."
Pros: "The flight itself was good, smooth."
Cons: "I had requested a special meal for dietary reasons but it was not available. The flight crew did make some effort to find me something I could eat."
Pros: "Food, entertainment, attentive staff"
Cons: "plane was delayed"
Pros: "Flight attendants were sympathetic and helpful."
Cons: "Delay after the pilot ensured we would arrive on time with the delay."
Pros: "The flight experience was efficient and secure; that's good. Staff generally professional."
Cons: "The seats were too small, and the food wasn't good enough, especially the 'salad' which consisted of some moderately old browned lettuce with no tomatoes. Happened on my flight back as well. The one time when I thought the staff faltered was when I hit the paige attendant button, and noone came for 25 mins. I ended up walking to the back of the plane and asking for water myself. I also thought some of the materials used in the plane were cheap, like the foldout tables on the back of the seat, the pillow covers, and the headphones (one of which broke midway). The headphones don't cover the noise of the jet in flight very well."
Pros: "On every flight I have ever been on, if I request it I can get a whole water bottle vs. the small cups offered...however on this flight they refused saying 'it is against the rules"?? As a result I had to bother the flight crew over 10 times to refill my small glass...a huge inconvenience for both of us. The other inconvenience (one I have not experienced in over 5-6 years) was the the headphone jacks were the old fashioned kind...meaning you could not use your own, and the buds given by the airline were very uncomfortable."
Pros: "Everything"
Pros: "Crew was great, polite and pleasant. This is the only good thing about the flight."
Cons: "The agent at the check-in had no clue what he was doing. He had to ask his neighboring agents a dozen questions to check us in (4 passengers, 3 bags and 2 car seats). On top of that, his whole demeanor was condescending, treating us as if we had never flown an airplane before. We are big are traveling light, so we had 2 small suitcases, small enough that we never have to check them in for the US domestic flights. I asked the check-in agent if the small ones were needed to be checked in or if they could be taken as carry-ons. He made a big deal that they were too big and had to be checked in. But when we boarded the plane, we saw that about a quarter of the carry-on bags in the plane were as big as our small suitcases! We were in row 30+. The leg room was the narrowest I have had in all international flights I flew in. Having longer than average legs, it was pure torture for the duration of the overnight flight. The best part of the dinner they served was the croissant - that should give you an idea. I don't think I would voluntarily choose Swiss Air again."
Pros: "Not applicable"
Cons: "I was not permitted to check in and board because the ticket agent had incorrect information and refused to listen to my written proof of her incorrect decision."
Pros: "High end crew"
Cons: "Food and spaces between seats"
Cons: "It would be great if you could serve warm food instead of bread."
Pros: "Yes"
Cons: "Was perfect"
Pros: "Seat was ok."
Cons: "Better food! Food sucked this time around"
Pros: "I was not able to make the flight due to the coronavirus. The hospital I'm employed at banned outside travel. I tried contacting the airline and kayak to get a refund."
Cons: "I was not able to make the flight due to the coronavirus. The hospital I'm employed at banned outside travel. I tried contacting the airline and kayak to get a refund or a voucher"
Pros: "Professional service"
Cons: "1.No punishment for smiling... 2.Giving us the bread (with clippers) is great but that is not enough if we (the passengers) didn't wash our hands. 3.Operating the seats (2 buttons) May Not be as easy as you might think."
Cons: "Too tight seatings"
Cons: "baby food could have been served baby bassinet installed only after asking multiple times"
Pros: "M"
Pros: "flights on time. special meals I ordered were provided."
Cons: "very long check-in line. took over 1hr to check in. tried to check-in online in advance, but system did not allow me to do this."
Cons: "I will inform everyone I know not make customer to your company because of boor service"
Cons: "Food- improve the menu, with veggie pasta, there was chicken on the side. For breakfast only on option- scrambled eggs. Not much for vegetarians. Also my flight Istanbul to mumbai, the table on which you keep the food was not aligned, the food tray kept sliding down."
Pros: "Slept in the flight for 5 hours and my toddler did too , was quiet in the cabin and this is the only good thing"
Cons: "Boarding they kept me and couple othee guys like seeiously 5 staff people at the gate doing nothing and you ask anyone please help i want to tag my stroller so i can board ans go on boarding line, no response only one peeson will work. the rest of the four are completely useless, i eventually told my wife to board with our daughter so they have the time to sit and prepare food etc and pull things they will need durimg flight Andi waited on this last staff person at the gate until she gave me the tag to the stroller and boarded later First meal they said either fish or beaf meat balls, i like both and no problem, but the crew said no fish anymore so you you will take beaf, OK Luckily neither my wife or daughter ate it Because after I ate it, 3-4 hrs later, I had the worst stomach pain ever and was in pain the rest of the flight and the remaining of the day after we landed FYI I ate just crackers and like all bread sandwiches all morning and was completely fine- just the beaf meat balls either not cocked or remains of non good beaf and other things- horrible food"
Pros: "Nothing"
Cons: "Passengers were throwing up and the crew did not pass through the cabin to provide any sickness bags. I had to swap my first row seat to the last row as a passenger next to me had thrown up which had caused the entire seat to be dirty."
Pros: "The staff the staff the staff. They made the trip so enjoyable. The A330-300 aircraft was smooth and silent. Very impressed"
Cons: "The seats in business class were not as soft as they could be but very impressed overall and good value for the cost of the business class ticket"
Pros: "Every thing normal and in time"
Cons: "Food was everage"
Pros: "Great entertainment, good seat comfort (even in economy seat), good food and friendly service."
Pros: "All was great, until..."
Cons: "... the person in front of me reclined their seat. That was the end of my comfort. I'm 5.11"- 1.80cm. Couldn't watch tv, had trouble eating."
Pros: "Everyone we encountered was friendly and helpful. They fed us and gave us blankets and pillows and slippers. They were lots of movie and tv choices. It was a very pleasant experience."
Pros: "Turkish Airlins is so wonderful, and I really appreciate being treated like a human being at IST (unlike Schipol, De Gaulle, other airports to connect at around Europe)."
Pros: "I bought a ticket for three persons: my wife, my daughtet and me. I am Nigerian, my daughter American, and my wife's Turkish. However, because of the diplomatic row between Turkey and the U.S., my daughter was refused entry into Turkey. Turkish airlines' policy was to refund the ticket of any American caught in this row. They said they will refund my one month old daughter's ticket. However, my wife and i will not receive a refund. We bought the three tickets together. Our ticket numbers ended in 235...51, 235...52, and 235...53. However, they will not refund our whole money by cancelling the ticket but only that of my daughter. So this is the question: Does Turkish airline want me to leave my one-month old baby in the U.S. and tavel with my wife to Turkey? What kind of parents will we be if we were to abandon our daughter to take a trip to Turkey. Even, the people in Turkish airlines will judge us evil parents, yet that was exactly the only option they gave us. Lose your daughter or lose your ticket money. They will not even just change our iternary or give us another destination we suggested without penalties which are almost 3/4 of our initial ticket price. They just made away with our money. You cannot say, 'We are cancelling tickets for American citizens' but make no exception for parents of infant citizens. This is the height of criminality. So, me and my family couldn't take the flight and lost $1500. We had to buy another ticket by airfloat to get to Georgia. But Turkish airlines refused to even contact us on the refund for my daughter. A truly criminal enterprise."
Cons: "They had a vague refund policy for Americans, forgetting that American infants can also have none-American parents who are as much victims in this as the American infant. For them to be myopic and keep repeating talking points of their refund policy is unfortunate to say the least."
Pros: "Great service in the airplane plus they offer some amenities like slippers, tooth paste and toothbrush, they offer you wet towels to clean and refresh yourself during he flight. Really good."
Pros: "Good service everywhere"
Pros: "friendly staff"
Cons: "Asian vegeterian meal was bland , I had a big piece of brocolli in my meal as oppose to curry , did get bread in my meal . Entertainment options were not alot esp new movies ."
Pros: "Boarding was smooth. Staff friendly. Great selection of movies."
Cons: "Dinner was really poor experience. However I guess it is a matter of taste (pun intended)."
Cons: "Crew was. It helpful at all. They created more confusion and frustration. I spend 24 hours calling and talking to them in order to rebook the flight. Worst experience ever"
Pros: "Everything"
Pros: "Good entertainment system with lots of options."
Cons: "The plane was uncomfortably warm throughout the (long!) flight, which made it difficult to get any rest."
Cons: "Crew were rude and everything we asked for was an issue like we didn't exist not sure if they had a problem because we had a baby with us"
Pros: "Great food! Also, the selection of movies and TV and other entertainment choices was wide. Seats weren't bad for an overnight flight."
Cons: "No complaints"
Pros: "Very professional. Also the transfer in Istanbul was very easy."
Cons: "I felt cramped in my seat. the footrest, rather than helping, got in the way of extending my legs."
Pros: "The entertainment and accommodations were superb. I appreciate all the things they think of to make you comfortable. The seats were a bit hard but they reclined nicely."
Cons: "The first delay during my trip was due to an emergency but my layover was delayed again. I'm not sure if this is an outlier event or if this is a pattern."
Pros: "Great choice of entertainment, food relatively good for plane food."
Cons: "Crew was fine but not as friendly or cheerful as I'm used to flight attendants being. The leg room was pretty poor on this particular plane, there wasn't even space to put a small bag under the seat in front of me."
Pros: "Crew members were nice People were good at check in as well"
Cons: "It was ok but room to improve everywhere It's matter of process where it may help to choose international standards rather than follow ones preferences"
Cons: "Internet"
Pros: "Comfort and boarding was well done, comfort is really good"
Cons: "Crew was little bit nervous and not nice all the time!"
Cons: "There was not enough milk while they know there is alot of kids"
Pros: "It was a full plain but overall ok I will take this flight again"
Pros: "Friendly hard working staff. Great entertainment choices."
Cons: "Constant long interruptions of entertainment by rather dumb announcements. Seats didn't recline and were truly packed in."
Pros: "Not trying to be flattering here but it really is a good airline."
Pros: "The variety of films on show was decent"
Cons: "The crew skipped our aisle whilst delivering the toiletry bags, some announcements were made purely in Turkish without regard to English passengers. The boarding gate from Istanbul was opened much later than the advertised times."
Pros: "I was nervous to fly Turkish Airlines; however, the crew was professional and the experience was very positive. I felt safe and well cared for."
Cons: "Istanbul connection could have been smoother. The process was not efficient or clear. It worked; and I navigated it, but it could be improved."
Cons: "not all the crew spoke English"
Pros: "We travel and used different airlines but Turkish airlines is one of the best."
Pros: "The flight was good. The food was good and the air hostesses were courteous. There was fair leg space in the economy flight and entertainment was also good. However, the negatives far outweighed these positives."
Cons: "The layover arrangements were a shame. No proper accommodation was provided despite having over a 24 hour wait period. I along with other passengers were stacked in dorm style non barricaded rooms in 1.5ft wide beds like animals. It was in total poor taste. Half the Turkish Air employees I approached at the Airport for help with directions and clarifications were dismissive to the point of being obnoxious. Walking through the airport, all I could think was what a disorganized and hard to navigate airport it was. It was an unpleasant experience and I will never recommend Turkish Airline to anyone. It was my first Turkish air, and it will be my last."
Pros: "Loved the seating space"
Cons: "I was traveling with my sister and the lady's who gave us our boarding pass had trouble with our tickets and sat us separate."
Pros: "I liked the food"
Cons: "Seats were very uncomfortable, the entertainment screen haven't changed since 2001 i guess; very bad quality, and it broke down at the middle of flight."
Pros: "Generally speaking I love Turkish Airlines, my only concern was the tiny and shaky tables."
Cons: "The personal tables were tiny and could hardly hold the trays. I didn't have any drink with my food as I was afraid it would spill."
Pros: "The overall experience was very good. We had a 19 hour lay-over, pleasantly spent in a new, very comfortable hotel to which we were shuttled and from which we were returned to the airport the next morning -- hotel/shuttle comped, as was the impressive breakfast at the hotel. We will definitely fly TurkishAir again. The staff was excellent and the in-flight entertainment system was wonderful."
Cons: "The cabin was very warm during the flight. No personal air vents to help cool down. That is my only small complaint."
"This was the Delta Shuttle flight (operated by Republic Airways (therefore not a mainline flight)). The crew was exceptional in expediting boarding, accommodating customers, and politely dealing with "difficult" passengers (don't be that passenger - it's a 40 minute flight). Great flight overall."
"It was hard to hear the PA announcements for boarding. Maybe also post the info on the screen? Or allow the attendant to pull down his mask when speaking into the PA system?"
"Lots of delays. Armrests are not big enough for two people."
Pros: "Seat very v=comfotable"
Pros: "Plane was new and equipped"
Cons: "In first class we had beef jerky for breakfast"
Pros: "Sanitized, open middle seats, comfortable"
Cons: "We were stuck on the tarmac for 40+ minutes due to our gate being blocked by another plane. We almost missed our connection and had to run through the airport with our luggage and the staff at our second gate yelling "hurry up" at us like it was our fault."
Pros: "Friendly crew"
Cons: "None"
Pros: "Great crew."
Pros: "Everything! the best part was that the they kept the middle seat empty!"
Cons: "nothing"
Cons: "For some reason, we were asked several times for Passports. This didn't make any sense since we are US citizens with drivers license. They even had TSA talk to us. This has to be fixed. Otherwise, Delta experience was great."
Pros: "Don't go overboard"
Cons: "Cleaner"
Pros: "Good"
Cons: "Good for now"
Cons: "Top carrier"
Pros: "Well organized and easy to check in."
Cons: "No"
Cons: "Nothing, really. Airlines unfortunately can't make people patient or polite, & I can't afford a private jet, so I'll have to settle for an eye roll or twelve."
Pros: "Everything"
Cons: "Nothing"
Cons: "The inoperative TV screens should be repaired."
Pros: "Was boarded promptly"
Cons: "During this trip all my flights got delayed and I was told that I could not get a hotel room and had to pay for myself."
Pros: "Entertainment. Flight attendants. Food"
Cons: "PROBLEM WITH LOCATING BAGGAGE CAROUSEL. GIVEN WRKNG LICATION ."
Pros: "You know what you are getting with Delta"
Cons: "The economy seats were really tiny, this made the flight fairly uncomfortable"
Cons: "Plane was late taking off. Crew did not provide water when requested. They were busy with beverages that they could sell at a cost."
Pros: "Crew was amazing. Pilots were attentive to kids and answered questions. Everyone was very welcoming and helpful."
Cons: "They didn't have some of their food options (and they apologized for that up front), but then ran out of the others by the time they got half way through the plane. That was tough for a five hour flight that went through dinner time."
Pros: "Flight was on time. Crew was jovial and very pleasant. Smiles all around. Flight attendant at the very beginning said, "Welcome to flight --- to Bahamas. . . just kidding." It made people chuckle."
Cons: "The flight attendants were quick with the pick up of drinks. I had only been served my drink for five minutes and they were already coming around to pick up trash."
Pros: "Ryan was great! Very nice and professional, would love to see him on a future flight."
Pros: "Smooth flights and in time. Everyone is so nice. True professionals"
Pros: "Seating was fine"
Cons: "Did not have a wheelchair waiting for my wife when we arrived in LAX"
Pros: "Crew was friendly"
Cons: "An hour and a half late, terrible communication about scheduling"
Pros: "I was in Comfort+ so there was a bit more leg room than standard economy"
Cons: "Even with Comfort+ things are tight."
Pros: "Good flight in air"
Pros: "Everything was great. Has nothing to do with the airline, just rough weather."
Cons: "The stewardess could come around more. Just twice. Once for food. Once for trash. Just me tho"
Cons: "Even the baggage was quick (highly unusual for Columbus, Ohio)! Everything went smoothly."
Pros: "The flight attendants were excellent. The plane was comfortable, as usual. The choice of snacks is great!"
Cons: "Actually, everything was fine. No need for improvement .... even the airfare was great!"
Cons: "Delays due to Democrats not making deal"
Pros: "Good service this morning"
Cons: "All good"
Pros: "Everything went great. Flight left a little late but was fine and only arrived a little late. I like the side wings on head rests really help."
Cons: "Seats are always hard on long flights."
Cons: "Delays, delays, delays... first class ticket from BOS to MSP got me a 6 hour delay and a middle seat in econ main cabin at the back of the plane. Delta you suck!"
Pros: "Got to London on-time (early, actually) and safely. The in flight meal was okay. The leg room in comfort plus was great, the mobile app was awesome, and the staff (check-in, gate, cabin and flight deck) were professional and friendly all around."
Cons: "The leg room was great, but as a broad-shouldered guy, the width of the seat was miserable. Unfortunately, the Delta 767 doesn't offer any upgrade for a wider seat beyond Delta One, and my employer won't spring for that. Too bad there isn't a premium economy option. Also, the entertainment unit in the seat next to mine malfunctioned, which you wouldn't think would impact me that much except that because it was "seeing" touches randomly throughout the flight, the screen would turn on, off, brighter, dimmer, play random stuff, and just generally be as annoying as possible to everyone nearby throughout an overnight flight."
Pros: "Generally, Delta is cleaner, their terminals are much nicer, and the experience is better than one with American and United. I wish they had more direct flights to my normal destinations--I'd fly with them more!"
Cons: "Someone unloaded a lot of crumbs on my tray table and they all got smooshed on the back of the seat between the tray table and chair. It was pretty nasty. (The tray table was clean, the back of the seat wasn't. Please be nasty.)"
Cons: "Tray table was broken, I was downgraded from Comfort plus to main cabin after a plane swap with no mention by anyone and no compensation. Flight was delayed 45 minutes because a flight attendant was running late and then to top it off, at the end of. The flight the attendants blocked anyone fromaim cabin from leaving until all of first class had departed, even when no one was coming they still Blocked it off. This is a practice I have never seen on delta and haven't seen in aviation in almost 20 years in the US"
Pros: "Leg room and seats are very tight and I'm a small person."
Cons: "Coach class is very crowded."
Pros: "Cabin crew and captain were great."
Cons: "Don't like how you don't get your seat assignment until you get to the gate. I was given the window seat in the very last row for a 6 hour flight, quite uncomfortable. I could've booked another airline for a similar price and picked the seat i wanted at booking. They ran out of food choices by the time they got to the last row, so we were given whatever was left. Delayed because one of the bathroom doors wasn't working, 30 min later still wasn't fixed and ultimately they decided to go without it."
Pros: "Staff smooth flight great landing and free movies"
Cons: "Everything was perfect"
Pros: "Your entertainment system is fabulous!"
Cons: "We purchased a direct flight from Boston to Tampa. We paid extra for the convenience of a direct flight Our flight was changed without notification to a connecting flight that was leaving 10 minutes earlier and arriving 2 hours later. Due to malfunction with the kiosk and not a sufficient amount of agents at check in, we missed our flight by 4 minutes. The gate agent seemed to enjoy telling us, with our 10 month old baby, that we were too late. Our baggage, including car seat, had been loaded on the plane. We were reassigned to a flight the following morning. We missed a full day with family, had to travel back home without a car seat and return to the airport the following day. I was shocked and disappointed that not single Delta agent was accommodating or remotely helpful while we were at the airport. I've never had a problem with Delta before. We travel on regularly and would like to continue using Delta. I would like a voucher for my next Delta trip."
Pros: "gate staff were great"
Cons: "plane cabin staff looked overworked"
Cons: "My wife was told she could not board our flight from Boston to Paris because her passport was expired, even though it was not expired. We were told that in Europe passports cannot expire within 3 months of your departure. However, Delta never let us know about this rule until we literally were boarding the plane. How they could not make us aware of this until we were boarding the airplane is unbelievable and unacceptable. This has ruined our vacation which has been in planning for the last six months."
Pros: "Complimentary snack mini-meal. Early departure and arrival. Availability of extra seat and elbow room. Free movies."
Cons: "Entertainment screen would not tilt to comfortable angle when passenger in front of me reclined his seat, and the screen/system stopped functioning properly near end of flight."
Pros: "Everything was just right"
Pros: "Great crew who were prompt with service and friendly!!"
Cons: "Notjing"
Pros: "Smooth and easy flight"
Cons: "Food and drinks served late"
Cons: "All of our luggage was lost and did not arrive in Prague"
Cons: "Tv screen didn't work very well. ( picture was fine but the function buttons were terrible)."
Pros: "Fabulous service"
Cons: "Not a thing"
Pros: "The downstairs bathrooms were great: five roomy clean bathrooms, always one available. The crew was superb, professional, kind, capable. The entire trip was perfection. The timing of both flights, the airports, it was travel at its best. We love Lufthansa. We have tremendous confidence in them."
Cons: "The food was just okay. A better choice of wine and greater selection of spirits would be nice."
Cons: "N"
Pros: "Organized, clean"
Cons: "Kinder crew, better headphones"
Cons: "Light was delayed 3 hours. I had to wait 9 hours for a next plane to my final destination"
Cons: "No complaints. Good vegan food."
Pros: "The crew on the jet were fine. The entertainment was good too."
Cons: "The crew at checkin we're pretty awful. They were rude and not very helpful. I witnessed 3 customers have poor service in front of me and then they weren't helpful with me either. The plane changed and I had paid for a seat and I lost my money and the seat I paid for and was never notified."
Pros: "I have never been treated so poorly by counter people in my life!"
Cons: "After 2 hour delay, the flight was cancelled. NO ONE helped to find another flight. After waiting in line for 2 hours, the ticket agent handed me a card and said I had to call the 800 number. The person on the phone said I had to talk to ticket agent to go standby on a flight to Munich and the ticket agent told me I had to call. I was caught in a loop and no one helped. Then when it became apparent I wasn't getting out that night I was informed that there were no hotel vouchers and I would have to find my own hotel! After searching for an hour for a hotel (all were sold out in Boston) I called a friend who lives outside of Boston. No one gave me a taxi voucher because it was not to a hotel. LUFTHANSA customer service is the WORST!!!!!!!!"
Pros: "Flight was almost on time, boarding is always cumbersome but personel very helpful"
Cons: "Too many extra charges now, especially baggage. Breakfast was skimpy and no consideration for health"
Cons: "The four hour delay which made me miss my conecting flight causing me to spend an entire day at the airport waiting for a available flight making me miss a portion of the travel tour I booked"
Pros: "Lots of space....very comfortable seat."
Cons: "Can't think of a thing."
Pros: "Clean , newer plane"
Cons: "Most unengaged, bored crew. They were simply going through the motions. I had a seat mate who stood in the aisle over my head for over 3 hours. Each time anyone walked down the aisle-/including a crew member-/ she would bang my head, lean against me and even though I asked nicely that she sit down or go to the back since it was 3 am and I was trying to sleep, she wanted to stand near her husband in the row ahead of me. And the crew never said a word."
Cons: "Very little leg room, when perso in front of you reclines it's impossible to open table"
Pros: "The flight was fine. However, because of a potential snow storm in Boston for 3/21, the flight with Lufthansa was cancelled. We were switched to TAP Portugal for the 22nd. When we arrived at Logan airport, we were told by TAP the flight is overbooked, but there is a chance we will get seats. We did get seats at the last moment, always kept abreast by TAP representatives. The flight was a non-stop flight, leaving at 6 PM arriving by 6 AM, far better than the connections with changes the day before."
Cons: "There is too little leg room; knees hitting seat in front of me."
Cons: "We flew economy so didn't expect much, but these seats were VERY narrow. I usually will tuck my legs up on the seat to sleep. No way, this seat was simply hip width. No room to shift from side to side."
Pros: "On time, punctual and efficient. Just what I would expect from Lufthansa."
Cons: "This was a 747, but in economy they've configured it with newer 10 across rows like they do on the new Dreamliner, which I hate. These new seats are much narrower in width (not ideal, but fair enough, the airline wants to maximise capacity) and much harder to sit on for a long haul flight (much less ideal, after a couple hours, the seats were just plain uncomfortable, by the end of the flight really unbearable). The food (pasta) was not particularly good and not to the usual standard I expected for Lufthansa. Staff were efficient, but not particularly friendly. To be honest, I've had better flights in terms of comfort on the likes of Ryanair and Thomas Cook."
Cons: "As I checked in for the flight around 10 am on Saturday my ck in was "finished" because our pass ports were due to expire in April. We were not allowed to board our flight and the passport office is closed until Tuesday. As a result we lost $700 dollars to the hotel booked and Lufthansa may not reimburse us for the flights which were over $2000. Absolutely horrible service, no help. Negligent in informing us rapier when i chose seats for the flight. The flight was also delayed 2 and a half hours. We now have no vacation for which we paid $3000."
Pros: "Like food and stagf"
Pros: "Very smooth flight, great service. Chose the first row in economy which had tons of legroom. Connected in Frankfurt, very easy connection."
Cons: "Passport control in Frankfurt doesn't open until 530a so we all had to wait in line. The TV monitor was not as sensitive and would fall easily downwards sometimes."
Pros: "The food was decent but poorly presented with very limited options for those with food allergies, particularly to dairy."
Cons: "The seats were uncomfortable and very stiff, neither the parents or staff made an effort to give guests a break from the constantly screaming babies. I had two small children kicking the back f my seat for the duration of our six and half hour flight. My largest complaint is that I was unable to sleep a wink on the overnight flight due to the excessive heat in the plane. In my experience decent airlines provide their guests with air conditioning so that they can breathe and rest easy. I was absolutely miserable thanks to the heat."
Pros: "The organization of this flight was great— my party of three boarded quickly, and we were pleased with the complimentary drinks service. The entertainment options could have presented with more options, however, I was not upset with what I watched. The crew was very attentive, and the flight was smooth, overall."
Cons: "The temperature of the plane was very hot— there were a lot of us packed into this flight, and there were no sources of air.. so it got pretty stuffy. Between the temperature and the lights staying on for a majority of the flight, it was difficult to sleep, especially for so many hours. In addition to this, I had a dairy allergy, and was not able to eat either of the meals I was offered, because the fish and "veggie pasta" were both covered in cheese."
Pros: "Nice plane. On time, excellent service, great entertainment options. I almost always fly Lufthansa as it's the best value for the price."
Pros: "friendly, capable crew."
Cons: "Moved to accommodate bigger passengers. Moved to a seat where the movie list was shortened (crew said all the TVs hadn't been updated yet), seat didn't recline (last row), and it was bright and noisy (galley behind me)."
Pros: "There was nothing I liked. The walk was too long at Frankfurt"
Cons: "My granddaughter of 3 years had painful ear block and the crew was so unfriendly about it unlike other airlines that try to offer remedies."
Pros: "My booking and ticketing went very well Lufthansa was great"
Pros: "Pleasantly surprised by the leg room for economy class--albeit I'm of small stature"
Cons: "Being on-board at the gate for an hour, due to a technical issue not meeting flight captain expectation"
Pros: "Comfortable seating so it was easy to sleep. It was a night flight and I spent most of this flight, eating dinner and breakfast and sleeping. Great cabin attendants who accommodated every need without being requested."
Cons: "The check in and boarding at Logan airport was horrendous. The gate attendants didn't provide the same quality of attention and information that the inflight crew did."
Pros: "The in flight entertainment was good and the crew was very nice, my flight was early and the boarding was very efficient. The meal was simple but good and warm. The plane was very new and clean."
Cons: "The seats could've been wider with more leg room, I ended up slightly squished for my flight which was from Boston to Munich"
Pros: "The check-in and boarding was fast, easy, great. The crew was very nice and good. The overall service was excellent."
Cons: "the food was on medium level compared to other airlines."
Pros: "Crew nice. Clean aircraft. Flight smooth, arrived to destination 40 min earlier. Nothing to complain except I wish there was more room for legs . Food okish, coffee / tea were good, tomato juice not good, did not try the wines. Biggest disappointed was the breakfast in quality only carbs : muffin, granola bar and tiny fruit salad where most of the fruit was frozen. But these are small things, overall a very good flight, I will definitely fly again with them. I watched a couple of movies released this year that I wanted to see. Good job Lufthansa!"
Cons: "The cabin got a little hot during the night and made it hard to be comfortable. Also, the seats lean pretty far back so I had little room in front of me when the person sitting in front of me leaned their seat all the way back."
Pros: "We paid for extra legroom, if not the trip would've been very uncomfortable"
Cons: "I thought the food was very bad"
Pros: "Everything"
Cons: "Not a thing"
Pros: "Uneventful."
Cons: "And packed in like rolled up silk undergarments."
Pros: "Lufthansa took great care of my two cats transport abroad. They went overboard in my estimation and along with partner Adria Airways I couldn't be more grateful,and so are the kitties, for the wonderful care. ."
Pros: "Munich airport is convenient and boarding went smoothly"
Cons: "This was an SAA plane, not Lufthansa. I have only had excellent service on Lufthansa. This flight again did not have a functioning entertainment system. I asked for this to be addressed and the SAA crew ignored the request and in the morning looked surprised to find out that several of the TV monitors had not worked at anytime on the flight. Not impressed."
Pros: "Dinner was good fairly interesting and wholesome. I appreciated having real silverware, albeit only 3/4 of normal size. But for an 8:35 flight, most people would have already eaten. In contrast, 'breakfast' was a muffin, small cup of sliced fruit, and a granola bar. For a flight leaving at 8:30 pm and arriving at 10 AM, I would think breakfast, not dinner, would get the emphasis. Did get some free wine with dinner."
Cons: "$35 bucks per flight leg to reserve your seat seems rude and harsh. THey don't tell you til AFTER you book the flight that seat selection is extra - spendy extra... Rude."
Pros: "Comfort, choice in movies, leg room, toilets on one level and plenty, staff helpful"
Pros: "Great food, on time arrival"
Cons: "Seats are very tight."
Pros: "The staff were excellent. Very friendly and accommodating. I for got her name but the attendant who greeted us at our seats (57h & k) was so sweet. She made my wife and feel vey comfortable. Very attentive. We also trust Lufthansa to be on top of things"
Cons: "Sitting in a plane on a long flight but the staff made it easier and the entertainment options were very good."
Pros: "To compare with most of the company, you are in the top. I like the fact that the boarding was done well, the crew is efficient, quite, legroom, corridor room, may be the food can be improved. Quite and relaxing flight. I really appreciated."
Pros: "Cabin Crew was very pleasant and supportive of families with children"
Cons: "The seats are designed for individuals who weight less than 100 lbs and no taller than 5'5". Granted, this was an economy seat. However, I should be able to sit in a seat without the seat in front of me literally 6 inches away from my face. I have traveled internationally countless times, but never have experienced such an uncomfortable flight. I will never fly with Lufthansa internationally again.not because of the crew, because their head office insists on squeezing every inch out of their planes without regard for passenger comfort."
Pros: "Very nice flight attendants, the food was good, enough leg space."
Cons: "My entertainment screen kept freezing, which was quite annoying when you are trying to watch a movie."
Pros: "Nice crew, water waiting for me at my seat and other small amenities that made a big difference. Great entertainment system on board."
Cons: "Boarding was a bit chaotic."
Pros: "The Crew was and professional and the flight was overall very comfy with great entertainment."
Cons: "The flight was delayed and due to this delay, my checked baggage did not make it onto my connecting flight to my final destination until 12 hours later. I know the airline can't control some of this but I had to go out and purchase clothing that I couldn't take in my carry on. Maybe they could've at least given me a little money towards this?"
Pros: "Crew was great, on time flight, clean plane."
Cons: "Entertainments options were shockingly few. Honestly have not been on a plane recently with so few and limited options of TV series and movies. I was extremely surprised. Wish I had know and I would've had more options for my family."
Cons: "I had paid for an upgrade to sit in the front of the cabin with extra legroom (row 14A). When I boarded a man sat it my seat. He had not paid for the upgrade, but the crew let him stay in my seat. I had asked him to social distance but he continued to sit right behind me bo matter which seat I moved to. He argued with the crew until they gave up and let him stay. They did not check his boarding pass or ask him to move to his assigned seat I found a different seat away from him but I don't see the point in paying for extra legroom when the crew let's people who haven't paid for it sit it those seats. I felt harassed by the man and was very uncomfortable the whole flight. I am considering my next step, I think I should at least receive a refund for the upgrade I paid for."
Cons: "Very nice crew and great food"
Pros: "Yes"
Cons: "Nothing. Flight was amazing"
Pros: "The crew tried to be helpful but were equally frustrated with the ground crew."
Cons: "Follow your own policies. Allow people to board (economy plus) with their hand luggage who have followed all the rules and chosen a seat in the front of the plane. My daughter and my KLM approved baggage were taken by the boarding crew while allowing other passengers to go with more than allowed"
Pros: "Flight and the crew!"
Cons: "Staff at the airport pushing you to upgrade to first class but not making it clear only the first trip from Athens to Amsterdam which the first class uses same uncomfortable seats as the economy to pay extra 130 euros ridiculous airfrance stuff! I should have flown all the way to NYC first class!!!"
Pros: "Service and crew amazing friendly and went out of the way to Make u feel special even the pilots gave updates thru out the flight"
Cons: "Not being to help on the ground in Copenhagen with delta issues"
Pros: "Crew helpful. Food good."
Cons: "Better range of movies please"
Pros: "Great crew, comfortable seating with enough leg room."
Cons: "Provide dinner before getting to joburg, instead of a snack. Flight arrives late so dinner would be appreciated"
Pros: "General flight journey"
Pros: "Just the cabin crew being nice"
Cons: "Punctuality KLM is always late"
Pros: "Nice seats. Only seats with a row of 2, which is what I wanted,"
Pros: "Crew was nice and efficient"
Cons: "Economy seats don't recline enough."
Pros: "Quick flight"
Pros: "All good"
Pros: "Friendly and efficient crew. Flights were on time if not even early."
Pros: "Crew was in a festive mood, the meal was unexpectedly delicious"
Cons: "Seats ok, but could be more comfy"
Pros: "Boarding agent extra effort to improve my seating!"
Cons: "Food amount less than expected."
Cons: "Landlords gave an unpleasant service! Which continued with late of 50min of the flight, they didn't do anything to help/ to provide the passengers the answers. The food was cold It was comfort place to sit. Bad experience with KLM"
Pros: "Efficient boarding system, clearly signposted. Professional staff"
Cons: "wasn't able to take the flight since I missed it"
Pros: "Friendly staff"
Cons: "Leg room"
Pros: "The food rocks! I know that I will always be eating well with KLM. The staff is always so nice, professional and cordial...I always know I'll be in good hands with the flight. KLM #605 from Amsterdam to SFO---please pass the praise to all of them."
Pros: "Seats were very comfortable, food was excellent, the staff was very nice, cabin was quite and roomy."
Cons: "No outlets to charge digital devices, and need more bathrooms on board. I was able to sleep most of the 11 hour flight so I did not take advantage of the entertainment."
Pros: "The crew was fantastic! Our needs were constantly being met and just about the time you thought you might want a snack or a meal, the attendants were already heading down the aisle. Because of an allergic reaction, I asked for ice a number of times and the attendants were more than happy to meet my needs."
Cons: "The seats were very close together. The trip from New York to Amsterdam seemed a lot more comfortable than the return flight. The food from NYC JFK was better than the food from Amsterdam. The movie selection on both flights was a little disappointing."
Pros: "We were fed a nice pasta meal and offered drinks twice. They also gave a muffin for desert. The flight attendants were very nice and attentive with cheerful smiles. I wish every airline had service this good!"
Pros: "She was cheerful and genuine. I have dietary restrictions but was unable to preorder a meal. She went out of her way to find an available meal for me. I also saw her bring other passengers extra snacks and drinks."
Cons: "Cramped seating."
Cons: "Delay can occur sometimes but it wiuld be better to be explained its reason and the estimated time for boarding. The customer service at CDG airport was the worst ever and all people standing boarding desk were useless without any mind what they are doing."
Pros: "Booked extra room seat which gave me good room for seating"
Pros: "All cabin crew were courteous. Refreshments were light. Check stuff were helpful, they did devise that the flight was full and due to space hand luggage would prefer to be put in hold free of charge. We did not have any problem with this. Plane was clean."
Cons: "Service was a little slow going through the gate, it seemed to take a while for everyone to get on board."
Pros: "Crew were friendly. Flight was comforyable smooth and on time. Nice snack."
Cons: "Missing wheel chairs swrvice lounge far away no food option just lame klm tipique"
Pros: "Pleasant flight"
Cons: "Headset jack only worked if the headset plug was in EXACTLY the right spot."
Pros: "The staff the facilities the food all ******. Will definetly look forward to choose both delta and KLM"
Pros: "Flight was lovely, crew were friendly and very helpful and food was delicious!! We travelled with assistance for mum and it was excellent and we were kept updated all through the flight."
Cons: "una valija se perdió. Eso desató el descontrol que tiene KLM para seguir el equipaje. No hay como hacer tracking. No hay un teléfono a donde hablar, la web está desactualizada y con información equivocada. Direccionan a usar canales de twitter y facebook que no responden. Primer experiencia en KLM y no pienso nunca más usar esta aerolínea. Llevar el equipaje o resolver un problema sobre valijas es de lo más básico de una aerolínea y no lo hacen."
Pros: "The flight was very good, specially considering it was a daylight one. Staff was friendly and servicial. Tue food was above the industry's average."
Pros: "From downloading the KLM app to the final touchdown of my final flight, everything was an ease, checking in, the option to change my seat, the service received was great."
Cons: "The ability to state a seat or meal preference within the app would be good but otherwise all was good."
Pros: "staff was fine"
Cons: "old old plane, very uncomfortable. Tiny bad screen made movies pointless"
Cons: "Our flight was canceled from Amsterdam to Bordeaux and did not receive any direction and had to find alternate flights for ourselves with the personal expense of using our own cell phones. Then our luggage lost for 3 days. Not happy!"
Pros: "The flight was delayed due to fog, but the staff was amazingly helpful to make sure everyone got to their destination."
Cons: "Why do the crew have to slam the overhead and catering compartments to get them to shut?"
Pros: "The cabin crew, the flight and communication and the cleanliness of the plane."
Cons: "It was really unclear which desk to use at Birmingham airport to check in. It was extremely stressful for a first time flier as I had no idea what to do - the desk location wasn't marked clearly and when no staff were there it wasn't clear that the desk was open."
Pros: "Crew was friendly, and the food was better than the usual KLM fare."
Cons: "The "new" seats were hard and uncomfortable. Avoid any kinds of seats near the bathroom in a configuration with 3 abreast next to the windows. The "aisle" seat is essentially a "waiting area" for the rest room."
Cons: "Horrible. First, we lost a suitcase. It could happen but for two days they did nothing and only told us stories (so as not to use the word lies). Within a few hours (and thanks to airline assistance) we were able to locate the suitcase. Even then it took them two days to bring it to us, two precious days off our planned vacation (7 days) At the end of the shortened vacation, we got to the chek in, and told that since the ticket I had purchased form them two months earlier was too cheap ... and since the flight was Over booked, they would take me off the plane if all the passengers would arrive. It's unnecessary to describe what I felt until the plane took off. They apologize constantly, but do nothing practical. a bae company. no me nor my freinds/family will go with KLM"
Pros: "Spacious cabins, friendly service"
Pros: "The crew was very nice and helpful."
Cons: "The space is no longer a respectful space. Paid 32 Euros for my seat, there was not enough space, the man beside me kept jabbing me on the ribs."
Cons: "Luggage (being handled by Air France in Basel) was first marked as delayed... nothing of the flight was in the end put on the belt and instead dropped off at Lost and Found. Ridiculous service since this was in no way announced to the people waiting for their suitcase."
Pros: "If you would like to learn more you can call me 628.600.8825 Very dissapointed"
Read more about SWISS
Safety measures for airlines flying from Massachusetts to Johannesburg
Airlines flying from Massachusetts to Johannesburg have enacted additional safety measures and adjusted policies to better accommodate travellers. Policies vary by airline.
Heightened sanitation
Daily cleaning, installation of cabin HEPA filters on flights from Massachusetts to Johannesburg
Mandatory masks
Masks required on board, masks provided on flights from Massachusetts to Johannesburg
Social distancing seating
Middle seats unavailable to book on flights from Massachusetts to Johannesburg
Pre-flight testing
Testing for antibodies, testing for symptoms for flights from Massachusetts to Johannesburg
Book cheap flights from Massachusetts to Johannesburg
Recent return flight deals
Search by stops
Search by airline
Search by price
Recent one-way flight deals
Search by stops
Search by airline
Search by price
Flights to Johannesburg
Browse origins:
R11 475
R19 478
R19 478
R25 437