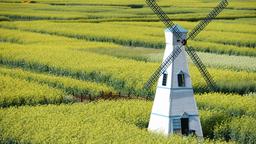 Find cheap flights from Johannesburg to China
Search hundreds of travel sites at once for deals on flights to China
Stay informed and receive email updates for when travel restrictions ease for China.
Top tips for finding cheap flights to China
Book at least 4 weeks before departure in order to get a below-average price.
High season is considered to be January and February. The cheapest month to fly to China is March.
FAQs - booking China flights
How long is the flight to China from Johannesburg?
Can I fly to China? Are there any travel restrictions when entering China?
Can I fly to China without having to quarantine on arrival?
Do I need to take a coronavirus (Covid-19) test before flying to China?
What documents do I need to fly to China?
What other coronavirus (Covid-19) restrictions are there in China?
How does KAYAK find such low prices on flights to China?
How does KAYAK's flight Price Forecast tool help me choose the right time to buy my flight ticket from Johannesburg to China?
What is the Hacker Fare option on flights to China?
What is KAYAK's "flexible dates" feature and why should I care when looking for a flight to China?
Top airlines flying from Johannesburg to China
Scores according to KAYAK customer reviews
7,1
Air Canada
Overall score based on 24 837 reviews
Pros: "Did not board because you screwed up my reservation"
Cons: "Not screwing up my reservation!"
Pros: "Nice staff friendly clean plane. Big plane for overseas. Enjoyed the variety of movies to watch for free."
Cons: "Bathroom started off clean. 1/2 way into the flight not so clean. At the end no paper and dirty. Lack of maintenance in this area is a concern."
Pros: "You got me there without problems. Even the baggage got transferred. Better if seats declined more. I would pay an extra 40 to have a more seat recline."
Pros: "The flight attendants were polite but didn't go out of their way to help out."
Cons: "No room to store carry on and nobody seemed to care that all space was taken close to our seats. We felt penalized because others abused the system while we were trying to follow the rules."
Pros: "LITERALLY NOTHING Trashiest airline in the world"
Cons: "Customer service, boarding, check in desk, LITERALLY EVERYTHING WAS 3rd CLASS WILL NEVER FLY WITH THIS AIRLINE EVER AGAIN EVEN IF THE TICKE IS FREE WORST EXPERIENCE OF MY LIFE AND I WILL TELL EVERYONE"
Pros: "The crew ensured that all my needs were met while on the flight. Truly a pleasurable experience."
Cons: "Nothing... Can't exactly shorten the distance."
Cons: "I want to seriously complain about Air Canada and Kayak booking systems. I reserved the tickets to Shanghai but there were no place reminding me that I need Canadian VISA to connect flights between two Canadian cities. I am a Chinese citizen who is working at USA and not allowed to change flights in Canada based on the newest government rules. However, in both booking systems, there is no reminders. In my opinion, either Kayak or Air Canada can add a simple checkbox to let the potential guest choose his or her nationality status, then this kind of trouble can be mitigated. We talked and called Air Canada people but no buying. They kept saying this is our responsibility. We bought United Airline tickets at the last minutes and cost us about $2,400 because we cannot wait to get back China to prepare our wedding ceremony and US Visa interview. We are very very disappointed with Air Canada and will keep complaining about this issue. As a service supplier, how cannot you think on behalf of a customer? The air company definitely knows more about government rules than a customer. We did have mistakes of not researching government rules. However, the biggest mistake was we trusted Air Canada and Kayak who we thought had taken care of those kind of issues for us. Thanks."
Cons: "Air Canada cancelled my original flight and it was difficult to reschedule. Customer service wasn't great."
Cons: "Food was not good. Just filling. Crew was not polite when I asked for more water"
Pros: "Nice crew and service, I ate all the food :) lots of new movies !"
Cons: "I guess it is a good thing for the airline because the plane was full, although it was crowded to me."
Pros: "Good meals and services with beverages"
Cons: "None"
Pros: "The usual smooth short flight"
Cons: "Boarding could be better organized - staff should make sur only the people in the zones called are in line. Not everyone from all zones. The zones 3-5 line isn't helpful. They should change it to "boarding" and indicate only thsoe called to board should be there. Otherwise, they need separate lines for EACH Zone."
Pros: "Excellent service in business class: attentive, cordial, not intrusive."
Pros: "NOTHING"
Cons: "The Air Canada counter officer do not help me at all. She only told me to call Air Canada which I can not since the Shanghai office is close and the US number did not work. I ended up bought a new ticket with AA."
Pros: "It is always a pleasure to fly with Air Canada! The staff is always friendly and helpful and they provide great in-flight entertainment."
Cons: "Not enough bathrooms on this plane, constant line for bathroom."
Cons: "Poor airflow on plane."
Pros: "Service before boarding was excellent. Checking in as long as the boarding time was efficient and fast. In flight service was okay, flight crew was helpful and friendly. The selection of entertainment was excellent. Good international films, in addition to the monocles 24 hours radio station. However, the food was mediocre, there was not enough food for a flight of 11 hours."
Cons: "I didn't like the amount and selection of food."
Pros: "Crew were very nice, and seats had plenty of room"
Pros: "Nothing"
Cons: "Every part of the experience was horrible from the lady who checked us in to the flight being cancelled after we were are the airport waiting for delayed flight. They did nothing to help us after and didn't rebook for almost 24hrs later when there were much better options to get us to our destination in time for the wedding we were going to. Horrible experience"
Pros: "I was pleasantly surprised by the professionalism and friendliness of the AC information staff inside the gate area,especially when I was offered an earlier flight by almost two hours. The boarding process went smoothly. The flight crew was friendly, accommodating and efficient."
Pros: "The ciabatta buns served with the regular meals, looked lovely, as did the regular meat meals. Unfortunately, I ordered the Hindu Vegetarian meal."
Cons: "Usually the Hindu Vegetarian meals are quite nice, but these ones were not. I have eaten a lot of Indian and Middle Eastern food, and I could not identify what this was supposed to be. The basmati rice had the consistency of oatmeal. The first meal was tasteless and the second meal had too much hot spice, but still no flavour. The bread they gave with the meal was tiny and tasteless compared to the lovely ciabatta rolls served with the regular meals."
Pros: "Crew was excellent."
Cons: "our original flight was canceled and they moved some of us (including me) to the next flight but many of those who were on my flight were not moved. So they were desperately trying to get on. Which made me feel as tho I got on by sheer luck. I hate how expensive the food is. I miss the wide selection of movies the international flight had."
Pros: "Large comfortable seats."
Cons: "You now have to pay for drinks on British Airways flights"
Pros: "Pathetic delay time that was not weather related, they should have had another plane. I will not say that I will never fly Air Canada again just because departure time may leave me no choice but given a choice that suits my travel schedule it will not be them."
Cons: "my language has been lost !!!!!!!!!!!!!!!!!!!!!!!!!!!!!!!!!!!!!!!"
Cons: "Airline oversold seats for my son's flight -- even though I bought my ticket back in April for a flight in November. This is absolutely ridiculous."
Pros: "everything was perfect"
Pros: "Food was good and flight attendants were very professional. Our first time flying Air Canada and I was very impressed!"
Cons: "To pay so much for a transatlantic flight and have to pay $10 for an IPad on the 8 hour trip home??? It would be nice if even limited internet was included so we could use our own device. The worse experience was getting through customs at the airport in Barcelona on the way home. Only two agents available to stamp passports on a Sunday morning when the world's largest cruise ship (Royal Caribbean Harmony of the Seas) had docked earlier that morning? We arrived at the airport at 8:30 and no Air Canada agents were available to check us in until 9:00. After waiting to get through customs and we proceeded to our gate, our 11:45 flight was just beginning to load! Lots of shoving and people cutting line to avoid being late for their flight. I heard one person mention they had missed their flight, and I'm certain many others did as well. With the chaos and delay, I'm surprised altercations didn't happen. The airports/airlines need to work with the local authorities to avoid these delays and provide their customers better service."
Pros: "nothing"
Cons: "at atlanta airport i was refused to board the flight because it was aircanada and i wasnt told anything about that infact i had to pay 130$ extra for rebooking my ticket wihout any reason and the airline person didnt talk properly it wasnt my fault that i was given a air canada flight i booked a turkish airline flight,infact i had to wait at the airport for like 24 hours!contact me back asap this is the worst ever experience i have had with you!i have been booking with you guys for a long time.i hope to hear from you soon!"
Cons: "Worst food ever on any airline I've been on"
Pros: "The crew was especially friendly and helpful."
Pros: "Flight was fast."
Cons: "The plane was not clean, there was debris on all the seats. It was hot and smelly. I'm not sure if passengers brought food but very overpowering and gross. I wanted to vomit the entire flight."
Cons: "No food when they got to back row and we were starving. No apology and no alternate offers. Also my two yr old boy was about to fall asleep and every time the crew member switched on their reading light and walked away. I had to turn them off. Worst experience on an Air Canada flight."
Cons: "On Time and the service was awesome. Best red eye flight to Toronto."
Pros: "Same as first leg of journey...."
Pros: "Econamy class allows 2 piece of bag."
Cons: "I only have one bag. My bag is weighted 57 lb and charged me CA$100.00. They should have averaged 2 bags' weight and I should not have charged CA$100.00. I think the service is poor."
Pros: "Crew was efficient, and the plane was on time."
Cons: "The seating and luggage storage was a bit cramped."
Pros: "The entertainment was good and the crew was efficient. Getting on and off the plane was smooth."
Cons: "I couldn't believe how little room there was for such a long flight! There wasn't enough room for me to reach my bag that was on the ground even when the seat in front of me wasn't reclined. And the people next to me kept jabbing me with their elbows because three grown adults simply could not sit next to one another in such a small space. I'm a small person so if I feel crammed on a flight I have no idea how the average person can tolerate it!"
Pros: "This was my third air canada rouge flight so I knew what to expect. Staff are always super courteous and good food options available."
Cons: "Almost 0 arm/leg room, flight was delayed and they tried bumping me off my flight onto another because they had overbooked."
Pros: "I thought that things ran very smooth and efficientlt"
Pros: "Flight - seats were comfortable"
Cons: "Ground personnel lax"
Pros: "Crew was nice but customer service at the airport and over the phone is terrible (takes over 30 min to speak with someone and a few times they hang up the phone)"
Cons: "Luggage was delayed for over 36 hours and customer service hotline was useless."
Pros: "The flight was smooth despite prior warning from the pilot of possible turbulance.The flight attendants were generally friendly and helpful."
Cons: "It was delayed almost half an hour."
Pros: "Crew was respectable and the food was good."
Cons: "The policy of having to check-in in order to have a seat is ridiculous and borderline racketeering. If one pays for a flight, they should get the ticket they paid for. It should not be based on whether they check-in because Air Canada wants to make more money on selling their seat because they didn't check-in. This is unacceptable. Since it's a company policy, my wife and I would enforce our own policy in response: we will choose not to fly Air Canada again."
Pros: "Flight got delayed twice I had to go to the airport 3 times, finally the personal change me to another airline. I payed over 250 just in taxi to and from the airpor, plus 300 dollars in hotel reservations plus 250 in tours. The airline other than continue rebooking and printing more and more boarding passes did nothing"
Cons: "Flight got delayed twice I had to go to the airport 3 times, finally the personal change me to another airline. I payed over 250 just in taxi to and from the airpor, plus 300 dollars in hotel reservations plus 250 in tours. The airline other than continue rebooking and printing more and more boarding passes did nothing"
Cons: "map was broken halfway into flight"
Cons: "I found the seats quite uncomfortable which is unusual for me as I don't have back or neck issues. Once I was able to position the seat after take-off the comfort was improved."
Pros: "Toronto->Shanghai Good In general it was a good flight considering how long (14 hours) it was. The new entertainment system has a lot of features and movies. It also has chat to other passengers which is useful when travelling with a group sitting in different areas."
Cons: "Bad Long flight but that is the way it is. The fight map froze on my entertainment system about 1/2 through the flight so the map was useless after that. One side of my earphones also went dead. My wife wanted something better then hot noodles in a cup for the middle meal."
Pros: "chairs a little bigger"
Cons: "the staff are indifferent to a point of being rude. The food is dismal and their cost cutting measures really reflect how bad it has become. It functions like a budget airline now. Try to learn a thing or two from the airlines like Cathay Pacific, Singapore airlines and Qatar airlines."
Cons: "Shouldn't have babies or small kids in the business class"
Cons: "Flight delay."
Pros: "Never never fly with This airline Poor Customer service"
Pros: "I love the vegan food that they provide me."
Pros: "Attentive crews, food on board - Food on board provides couple of choices of mainly Chinese food. I don't claim it to be extraordinary but it is far better than most of food other airlines provides in the economy class."
Cons: "Lavatory needs a bit more amenities, e.g. hand soaps, etc."
Pros: "Comfy seat"
Cons: "Less salt in the food"
Pros: "great price and overall service"
Pros: "Great airplane (787 Dreamliner), comfortable seats, lots of meals, no charge for beer & wine"
Cons: "IMO, the flight attendants should understand better english. It was clear they didn't understand much. I had to claim checked bags and recheck every flight segment. No abilty to reserve seats unless it was more than 72 hours before departing!"
Pros: "The check in boarding pass is not that nice."
Cons: "The boarding pass people need to improve, especially to elderly people."
Cons: "Too many security points"
Pros: "Crew was amazing. Welcoming, helpful and caroming to passengers needs."
Cons: "Replace worn out seats."
Pros: "Upgraded to business class for free and service was amazing."
Pros: "Nothing"
Cons: "I was charge a terribly high exchange rate for this tickets! Not acceptable at all."
Pros: "I paid $14.95 to have a seat selection before departure however, my seat was given is in the middle not the roadside seat I prefer either karak to refund all seat selection charges."
Cons: "I paid $14.95 to have a seat selection before departure however, my seat was given is in the middle not the roadside seat I prefer either karak to refund all seat selection charges."
Pros: "Getting off of the plane"
Cons: "This was a discount garbage carrier. I have ridden on cargo boats off the coast of Nicaragua that I would recommend before Xiamen. They don't give you your connecting boarding pass when you leave the country. You have to go through China's bullshit customs service three times just to get to your next flight. Chinese customs is like a bowl full of retarted fish smelling their own farts. Six people doing nothing while one blithering idiot Stubles through paperwork."
Pros: "The Chinese people were wonderful! But I was required to pass thru security checks 3 times arriving. 3 times transiting and 3 times leaving. At customs, transit and departure. No common sense to their process only"letter of the law". For example I was taking beef jerky to my friends in Thailand but the Chinese security has a meat sniffing dog and they confiscated it as well as the girl in front of me More than $100 worth of jerky. They should have given it back at departure gate. I had to buy more in their duty free shop. Also they cancelled my flight without advising me but did get me on Thai airways later that day. Too much hassle to Transit China"
Cons: "Security"
Pros: "I liked playing tetris and pacman with a controller that was like that of a console. My flight had a lot of empty seats, and I noticed they staggered the seating so that there was nobody in front of me or behind me. Flight crew was genuinely nice and helpful even though we didn't speak the same language. The little cup holder was actually pretty cool. There even seemed to be ample leg room compared to other Chinese international flights I've been on. I've flown previously with china southern and China eastern, so that is my basis for comparison."
Cons: "They didn't give me boarding passes for both flights (had a long layover in china). Other airlines printed both at the start of trip. This added quite a bit of confusion for me, seemingly unnecessarily. Also, I'm a bit disappointed in their free hotel room deal for long layovers. When I had a long layover previously with either china southern or china easter (can't remember which one), I got my own free hotel room, a free meal, and a free ride to and from the hotel. That was a real perk for my 12 hour layover. The deal with xiaman is you get a free hotel room, but you have to share it with a stranger of the same gender, and you have to pay for taxi to and from the hotel. Although you do supposedly get a free meal, I chose not to take them up on the hotel offer. Instead I took them up on their transfers lounge. This is a dark, quiet room full of dingy, dirty padded chairs and people sprawled out and snoring. I would have stayed more than 15 minutes if there were more phone charging plugs, but instead I went and ate mcdonalds and found a plug in at the kfc. Aside from all that, I would suggest getting some better Hollywood movies to choose from, as xiamen's competition has them beat there as well, in my opinion."
Pros: "Nothing"
Cons: "Xiamen reps at KUL didn't let me board because they said my middle name on boarding pass didn't match with the name on Chinese transit visa. I got this Chinese transit visa just to transfer because of the airport layout and that part was also didn't make sense. They didn't accept my middle "Y" on the boarding pass and it was so much of hassle to argue and finally let me through. Will never fly again on Xiamen."
Pros: "The plane was new, the plane was clean, and all the airline hostesses were not 65 years old. Oh and everyone complaining about the visa requirements for China. Bend over a take one for the team like a man just Go to a travel agent in any in China Town. $100 US will get you a bias good for 10 years and it only take a week. Otherwise fly Delta for $1200."
Cons: "Limited selection of English language movies but hey it was a China airline so no bit surprise there."
Pros: "Nothing"
Cons: "They left my luggages at SeaTac. I am at China right now, and I don't know when they are going send them to me. All my stuff in the luggage now I have buy everything again."
Pros: "The flight is easy to check gave us 23kgs check in luggage 46kgs if u have intl flight. Free hotel with breakfast. Not bad at all."
Cons: "They require us to get the luggage and check in again tomorrow."
Cons: "Why is my passport number wrong?"
Cons: "We meet different problem in this flight. First, the boarding start late and we arrive late more than one hour. They could organize the entrance with range of number. The food was ok, but the beverage is poor, just half glass of wine or juice. no more. one small bottle should be normal fro lunch or dinner."
Pros: "the order of boarding the plane"
Cons: "food was dry"
Pros: "Empty seats"
Cons: "Everything else. Staff was rude and did not speak English, food was terrible, and the airport was very confusing. We had a 4 hour layover at Xiamen airport and instead of going straight to our gate, they made us go through immigration, then transfer services, then back through immigration. We landed at 5am, the transfer services open at 6, then check in opens at 6:50, but we weren't allowed to check in until 8am because our flight was at 10am. We basically stood in line without anyone giving clear instructions and waited at different line ups for 1 hour each. Horrible airplane, horrible airport. Never transferring here again."
Pros: "Nothing"
Cons: "Airplane was loud not with crying babies but passengers yelling over one another. Food was mediocre, and plane had no entertainment consoles."
Pros: "Clean plane"
Cons: "Still a little more leg room but not as much as on the 787. Had to ask twice to get a Thai immigration form and the crew took an above average amout of time to pickup after the meals were finished."
Cons: "The check in staff did not let me check in and denied to support me! The reason was that my first name, middle name and last name were written in English order, not in Chinese order! I want my money back! All of my plan and meetings in Xiamen were cancelled!"
Cons: "u had to transfer ur luggages even though its the same airline. what a joke? u had to get through numerous security points to get through the airport what the hell?"
Pros: "The flight crew was kind..really hard working.."
Cons: "I was not informed before hand I needed a visa to enter China..Xiamen international airport does not have transit lounge...so leaving on the 6 December from Lax to Xiamen ..I was denied to fly Xiamen so they scrambled last minute an put me on China southern airlines...upon return from Singapore I had to pay for Chinese visa since I was to return through Xiamen...it was a nightmare"
Pros: "We left 13 mins late but landed 45 mins earlyearly"
Cons: "My keychain was ripped off from my baggage despite me hiding it. It was stolen by their baggage handler and the airline refused to admit liability and was protecting it Staff. Xiamenair is a corrupted airline which I will not take in the future!"
Pros: "food is great"
Cons: "check in time is too long (about 1 hour)"
Pros: "Nice new plane, efficient crew, lots of food ... if a bit bland. Airline provided a free hotel in Ciamen for the overnight."
Cons: "Terrible paper shuffle in Shenzhen getting a require temporary visa, because the leg from Shenzhen to Xiamen was domestic. 2 hours or paper shuffle during which they took away our passports, with no guidance in English about what the heck was happening"
Cons: "直飞"
Cons: "The front dest and customes have horrible attitude! They will ingore you."
Pros: "Nice and friendly. Chinese is always spoken first then followed by English. Pillow and blanket provided."
Cons: "Window seat on a 14 hour flight has its pros and cons. Little more room vs having to wake people up to get up and walk or go to bathroom."
Pros: "The food was good and staff was friendly"
Cons: "Uncomfortable"
Pros: "The offerings of beverages and the choices were good"
Cons: "Lack of communication by staff. Lack of entertainment on 14 hour flight. Was told not to use device while others were able to use."
Pros: "Hostess"
Pros: "Crew was excellent"
Pros: "Crew was friendly."
Cons: "couldn't book through from Shenzhen yp Guilin. Had to check-in again at Fuzhou and go through security again."
Pros: "They redirected me to other carriers"
Cons: "Show up and the flight was delayed 4 hours. No reason given. My layover in Xiamen was only 2 hours. They kept wanting me to fly the next day. When I complained loud enough they finally yielded and found an alternative to LAX."
Pros: "Excellent, friendly service on a terrific plane. More leg room than the average (American) airline for a long flight. Had to call Customer Service. They were as helpful as they could be."
Cons: "There was no computer check-in even for people with no bags to check. Long wait on line to check-in. Probably could use more staff at airport. TSA wait that night was also very long. Not Xiamen's fault of course."
Pros: "Service in flight was great ! Meals were surprisingly tast and the seatback entertainment was well equipped for the 13 hour journey"
Cons: "Since the airline is so small, they don't schedule agents for check-in prior to a couple hours before boarding. That was a bit frustrating when we wanted to be at the gate early."
Cons: "The delay was extremely horrible causing us to miss our flight and then put us on a flight that was once again delayed for another 6 hours. The crew was still hesitant on disclosing the time we would be leaving"
Pros: "Price, Opportunity to check out a city I never would have visited while on extended layovers"
Cons: "Lack of English or hard to understand English was a bit difficult to navigate sometimes with the airline and airports (especially I the Xiamen airport) - less of an issue for me because I'm pretty easy going and able to figure out things and plan ahead without many questions to airport or airline staff - but this could be difficult for a large amount of Non-Chinese speaking Americans with a less excited and curious outlook on travel :)"
Pros: "The aircraft is new! The food is good on the FOC to JFK flight! Instant noodle soup isprovided when you need it!"
Cons: "However the food on JFK to FOC flight is terrible. The rice is hard as rock!"
Pros: "Comfortable and friendly"
Cons: "No problems"
Pros: "Boarding was pretty quick."
Cons: "Seats were quite uncomfortable. Not much leg room."
Read more about Air Canada
Safety measures for airlines flying from Johannesburg to China
Airlines flying from Johannesburg to China have enacted additional safety measures and adjusted policies to better accommodate travellers. Policies vary by airline.
Heightened sanitation
Daily cleaning, installation of cabin HEPA filters on flights from Johannesburg to China
Mandatory masks
Masks required on board, masks provided on flights from Johannesburg to China
Social distancing seating
Middle seats unavailable to book on flights from Johannesburg to China
Pre-flight testing
Testing for antibodies, testing for symptoms for flights from Johannesburg to China
Book cheap flights from Johannesburg to China
Recent return flight deals
Search by stops
Search by price
Recent one-way flight deals
Search by stops
Search by airline
Search by price
Flights to China
Browse destinations:
R27 217
R27 408
R84 784
R21 891
R47 092