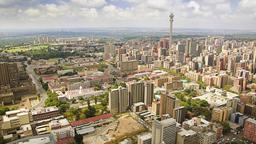 ITH - JNB
Find cheap flights from Ithaca to Johannesburg
Search hundreds of travel sites at once for deals on flights to Johannesburg
FAQs for booking Ithaca to Johannesburg flights
Can I fly to Johannesburg? Are there any travel restrictions when entering Johannesburg?
Can I fly to Johannesburg without having to quarantine on arrival?
Do I need to take a coronavirus (Covid-19) test before flying to Johannesburg?
Can vaccinated people travel to Johannesburg?
What documents do I need to fly to Johannesburg?
What other coronavirus (Covid-19) restrictions are there in Johannesburg?
How long does a flight from Ithaca to Johannesburg take?
Which airports will I be using when flying from Ithaca to Johannesburg?
How does KAYAK find such low prices on flights from Ithaca to Johannesburg?
How does KAYAK's flight Price Forecast tool help me choose the right time to buy my flight ticket from Ithaca to Johannesburg?
What is the Hacker Fare option on flights from Ithaca to Johannesburg?
What is KAYAK's "flexible dates" feature and why should I care when looking for a flight from Ithaca to Johannesburg?
Top airlines flying Ithaca Tompkins County to Johannesburg OR Tambo
Scores according to KAYAK customer reviews
7,9
Delta
Overall score based on 29 829 reviews
Cons: "After a very long day .. we slept on that last flight ! ❤️"
Cons: "The flight was delayed because one or more of the crew were late. I would suggest that when you board a large flight, start from the rear of the plane, not the front. Having to go past everyone to get to your seat is time consuming and somewhat stressful. The food was super gross. The so called beef bulgogi was not appetizing at all. For breakfast, the food was disgusting."
Pros: "Ok"
Cons: "So uncomfortable with tiny seats"
Pros: "Great crew."
Cons: "Entertainment system malfunctioned constantly"
Pros: "I'm really mad about Delta service"
Cons: "bad service"
Pros: "Not a lot"
Cons: "Customer service"
Pros: "Quick flight"
Cons: "Organization of entry gates. Sat in the plane for about 30 min after landing."
Pros: "Quick, on time flight. That's always good!"
Cons: "Lead attendant spoke so fast that he was hard to understand."
Pros: "The crew was okay. Seat was uncomfortable. Fold down table was broken."
Cons: "Delayed several times. switched to a later flight hoping that flight would not be delayed. That flight was delayed. I had to sit on the plane for over an hour before we took off. Didn't make it to Chattanooga until almost12 am. hoping to fly delta for next trip to Dominican Rep. but now I'm unsure"
Cons: "Food really bad on both segments."
Pros: "Delta's crew is the best part about flying delta!"
Pros: "Quick boarding"
Cons: "More water offered by crew"
Cons: "KLM staff at Schipol Airport in Amsterdam was rude and unprofessional. I will not fly with KLM again."
Pros: "I had a very comfortable seat, it was a very good experience overall."
Cons: "Unfortunately had flights delayed which forced me to arrive home much later than originally planned."
Pros: "The entertainment was nice."
Cons: "If the screen wasn't behind the seat. I could hear the tapping of the person behind me."
Pros: "Actual flight"
Cons: "Could have done without the almost 5 hour delay and no good options for alternative flights. We got in at 3am and it ruined our trip as we were exhausted for my daughter's college visits."
Pros: "No major delays and able to make my connection. It was a standard flight without too much to report on"
Cons: "wish there could be less trash generated on airplanes. I notices that Flight Attendants on this flight separated the plastic cups from the trash, and I hope this got recycled."
Pros: "All okay except baggage check in and baggage claim."
Cons: "Delta Baggage handler accused my g/f of lying about active military status. Refused to accept her military ID. She is a first responder in a unit that responds to search and rescue and terrorist attacks and was returning from three days of maneuvers. Baggage lost. Still not here forty hours later."
Pros: "Nothing"
Cons: "The three hour delay, the not having a pilot which delayed us even more, and then reduced service during the flight because they rushed us."
Cons: "Flight was delayed."
Pros: "There were minimal passengers on the flight so I was able to have the entire row to myself. The flight was also very short which is always nice."
Cons: "N/A"
Cons: "It was delayed"
Pros: "Early boarding for Seniors"
Cons: "Limited food"
Pros: "Quick and easy"
Cons: "2 1.5 hour delays for things that Delta messed up"
Cons: "price could be cheaper"
Cons: "Plane was old flight was right on time"
Pros: "Attentive staff."
Cons: "Nothing. Great flight."
Cons: "Aircraft seemed shabby despite refresh of Comfort Plus, food was really mediocre. Steer clear of the Asian Veg option."
Cons: "The two hour delay"
Pros: "Very comfortable and great crew."
Cons: "N/A"
Pros: "Service was fast and the inflight entertainment is free. Lots of movies to chose from, which is nice for the long flight."
Cons: "It was the most cramped I have ever felt in a plane and also the longest flight. Horrible combination. Some of the crew were snippy."
Pros: "Flight was on time"
Cons: "Wifi wasn't working for a while and it was a plane without screens"
Pros: "Courtesy. Efficiency The flight attendant was extraordinary. Coates"
Cons: "The first plane was a little old. Neither reading light worked."
Pros: "Was able to comfortably sleep the whole trip back."
Cons: "Nothing, just filling this in to continue........."
Pros: "One of The crew members a guy from Texas was nice"
Cons: "The female crew Members were taking loudly and a lot during the flight it was difficult to sleep as a result. The food was low and very very bad"
Pros: "Boarding was smooth. Gate rep helped us kindly and then the flight attendant was very friendly."
Pros: "Delta is the best airline to use because they care about you as a customer. They will do everything they can to make your flight as enjoyable as possible. I would not recommend any other airline to use but DELTA !!"
Cons: "Nothing to input. All was great."
Pros: "Departing on time and clean"
Cons: "There was no screens, all the other airlines have screens, but that wasn't my problem and I got coloring book and crayons for me daughter, so she can play with them, but my issue was that when they gave snack to everyone and I didn't get anything and then I told the other flight attendant that I didn't get my snack and still she didn't get it, she said she was going to get it and didn't come back :(( I was really disappointed with that, they r old and forget things, so our line 19 nobody got anything .. i like delta was I wasn't happy this time with it"
Cons: "Zero communication to the passengers as to why we were delayed for almost an hour sitting on the plane"
Pros: "Very friendly and helpful staff."
Pros: "Everything, confort, pilot's comunication..taking different route to NY to avoid weather, and wind problem."
Pros: "Seating was nice...comfortable. Lighting was good, captain wasn't too chatty :)"
Cons: "This flight attendant was just terrible. Wish I could remember her name for this review... She had about half of the First Class cabin offended as soon as meals started getting served - I didn't see ANYONE around me that got what they asked for, and then when people stated the issue, she didn't respond very well. I tried to take things in stride (first world problems?) but it is a bummer to pay extra for the first class treatment and then to not have that great experience, especially on back to back 5ish hour flights."
Pros: "I would like the airline service to do more for our veterans. Especially the 100% disabled veterans"
Cons: "Seats not comfortable enough"
Pros: "Service was good. Attendants polite. Information good."
Cons: "Out of all the airlines I have flown, this was quite disorganized in my opinion. The fact that I was not able to select a seat, nor did I have one assigned to me until prior to an hour before boarding, gave me a bit of anxiety. I don't think it's fair to take away this option to those that get the "cheap, standard" tickets."
Pros: "The plane was large enough to be comfortable and to moderate the effects of turbulence more than the smaller plane I was on to NYC. The flight attendant was very warm, fun and personable. I enjoyed being able to watch a movie on my phone through the go go app. It was a late flight so I appreciated the lights being turned off."
Cons: "I wasn't happy with the seat selection being made for me at the gate--I was in the loudest part of the plane in the rear. I wish there had been a better selection of snacks, my flight into NYC had many more options."
Pros: "Nothing!!"
Cons: "Everything!! I wanna be compensated for this nonsense I went through!!"
Cons: "On board entertainment (movies / games) was not working the whole flight."
"The seats were small, even for airplane standards. No on board wifi to use the app entertainment."
Cons: "The plane was ancient. Cabin was freezing, seats were rocks. Using an old short-haul CRJ for a 3.5 hour flight sucked."
Pros: "Fast transportation and great seat"
Cons: "The air hostess were rude."
Pros: "None stop flight"
Cons: "Delay and unorganized boarding."
Pros: "Crew did the best they could with the situation"
Cons: "An hr delay because our plane was delayed an hr due to there being too much fuel and it seems a lot of delays that were very preventable"
Cons: "Food quality"
Cons: "Had to clean my seat before seating."
Cons: "Paid for seats so I could sit with my guy - still had zero leg room. Generally disappointed with the state of air travel in the US - feels like we're being herded like cattle. Would like to vote with my dollars to help airlines that value customers and aren't trying to pinch pennies/nickel & dime us"
Pros: "The entire experience was amazing."
Pros: "Nothing other than being able to get off this plane ride as soon as possible."
Cons: "Everything. Friendlier crew who could look like they enjoy their job more. Seat and comfort. Seat pitch was awful for a major airline. Some discount airlines seats were more comfortable w/ more space. Boarding was archaic. Climbing stairs down to tarmac, bus ride, climbing up stairs to plane."
Pros: "Quick turnaround from incoming flight. Crew was friendly and efficient"
Cons: "Flight was delayed over 3 hours."
Pros: "Nothing"
Cons: "Flight was delayed 3 hrs"
Pros: "Nice crew!"
Cons: "Flight delayed"
Pros: "Courteous crew and staff"
Cons: "Check bags online for all flights"
Pros: "Comfortable good service and friendly attendants and good price"
Cons: "no air jets. told it was an old plane with no air jets. Very uncomfortable flight for 7.5 hours."
Cons: "Least comfortable flight I've ever been on. It is hard to mess up the boarding process so that was okay, but the seats were cramped and awful. there was no crew around to offer water or anything. No snacks or anything to do for a 5 hour flight. long lines for the bathroom. Luckily I brought a tablet, but having no room whatsoever to move and never even seeing a flight attendant that i could ask for water made for a miserable flight."
Cons: "Delayed due to malfunctioning plane"
Pros: "Friendly flight crew and pleasant to interact with."
Cons: "Had a significant delay due to wind conditions in Chicago. However, instead of waiting at the gate, we waited over 45 minutes on the plane instead of letting us know about this additional delay prior to boarding. Also, the legroom was laughable, as the person in front of me hit my knees as soon as he began reclining."
Pros: "Nothing"
Cons: "Had to Deplane 3 hour delay. No compensation no offerings no nothing."
Pros: "Efficient and on time! Courteous and professional travel assistants. Nice job. Nice new planes too!"
Cons: "Traveling as family of 5 - booked tickets two months ahead and we did not sit together despite me selecting seats when I booked. They were cheap seats so I can't complain too much but felt that could have been accomplished given the advance booking."
Pros: "Crew"
Cons: "Tight seating"
Cons: "Terrible lead flight attendant"
Pros: "They are always nice and considerate after 4+ years flying constantly. They rate #1"
Cons: "No complaints"
Pros: "Nothing"
Cons: "Delays without updates, rude flight staff, lost baggage"
Pros: "On time arrival. Entertainment system worked on this Airbus, unlike the Boeing 737 (updated, but still outdated!) on the way out."
Cons: "Limited and unimaginative food options on board"
Pros: "Left close to time and arrived early"
Cons: "Wifi was offered, but could not get it connected."
Pros: "Good friendly service. Flights were on time."
Pros: "Nice new seats."
Cons: "The new seats are meant for "people shorter than 6 feet tall" as the flight attendant said to me. Is the airline industry deliberately discriminating against 6'6" people? 15% of the people you seat based on population are over 6'. I'm sick of paying more money for my long legs."
Pros: "The airplane was new and even in economy it was comfortable , and service was great!"
Cons: "Well, a little more leg room! I am 5 feet tall, for my husband it would've been too tight..."
Pros: "The flight crew were all very nice and attentive. The on-board entertainment kept me busy during my waking hours. I appreciated the complimentary blanket, pillow and earbuds."
Cons: "The quality of the food selections were ok but could have been better. The remote for the tv screen did not function well with the games. Also, the seats were very hard, sleep did not come easily."
Pros: "Made my connection on time"
Cons: "Customs is unorganized. I used Kosik & still had to wait in line twice. Once before i got my luggage and again after i got my luggage. Whew! Be sure you schedule two or three hours between connections or you will miss your flight.I had to wait at carresol for luggage, then drag to drop off point. Take train to gate, quite stressful"
Pros: "Great flight!"
Cons: "N/A"
Pros: "I fell asleep and missed dinner. When I woke up one of the stuff came up to me and asked me if I would like to eat something and went especially for me and got me the the dinner portion. Although we had a delay I was informed promptly and the staff apologized for my inconvenience. The airline took responsibility and did not blame the delay on other factors. Thanks for being honest"
Cons: "HORRIBLE experience. I had a flight delay that forced me to reschedule to a flight the following morning and caused me to pay for an overnight at a hotel; none of the staff seemed to care whatsoever about their customers' travel plans or experience, giving us little to no information up to the point of canceling our flight, and doing even less to accommodate when plans were foiled. I honestly am waiting for a refund at this point. Terrible trip with American Airlines."
Cons: "No choice in food. Flt attended said he would try to find a sandwich or snack left over from coach but he never offered anything."
Pros: "Seats were more comfortable than expected. Flight was smooth and uneventful"
Cons: "I did not like being asked to pay extra for a seat assignment. Luckily I was assigned a great seat even though I chose to wait until check-in!"
Cons: "I did not fly I lost my flight they had a problem with the airplane on my flight from brasilia to sao paulo so I arrived late lost the connection to my other flight from Sao Paulo to LAX. Also they lost my luggage. LATAM and American Air Lines doesnt know where my luggage is. I arrived at my LAX 12 hours after. They still dont know where my luggage is"
Pros: "Flight crew"
Cons: "Delay due to maintenance"
Pros: "Assigned seats"
Cons: "Flight was delayed, missed my connection and was told I would have to spend the night in Philly."
Pros: "Very nice crew. Full meal"
Pros: "Americans new 737s are pretty cool. The interior design is modern almost spacious. Seat back entertainment centers are like something you would find on international flights. There is even an A/C plug to charge your electronics. The seats don't just recline, they tilt the seat as well as the back. That said, the seat depth is akin to sitting on a picnik bench."
Cons: "I did not like the fact that while I selected seats when I made my reservations they were not held when I confirmed my return flight on line. The gate attendant informed me that since I did not book thru AA my selections were " requests" with no obligation to reserve the seats."
Pros: "Great flight"
Cons: "Nothing"
Pros: "Got me home safely"
Cons: "Boarded us late. Got us to the runway, realized they didn't have the paperwork they needed and returned to gate. Swapped out a crew member whilst they were there. Lost place in the queue and so we ended up about an hour and a half late. Lots of excuses but don't recall hearing an "I'm sorry for the delay"."
Cons: "The people were rude, the food was mediocre."
Pros: "As usual, the staff at Ithaca airport were warm, friendly, and welcoming. It can be a shock if you're not used to it, be warned!"
Pros: "Excellent customer service. Good food."
Cons: "Didn't realize that codeshare meant operation by another airline, so we waited in line to up at the wrong counter, in the wrong terminal and then had to schlep our baggage to the right one. Good thing we were early."
Pros: "I was going home"
Cons: "Late flight no pilots andt broke my luggage."
Cons: "Flight was delayed"
Read more about Delta
Safety measures for airlines flying from Ithaca to Johannesburg
Airlines flying from Ithaca to Johannesburg have enacted additional safety measures and adjusted policies to better accommodate travellers. Policies vary by airline.
Heightened sanitation
Daily cleaning, installation of cabin HEPA filters on flights from Ithaca to Johannesburg
Mandatory masks
Masks required on board, masks provided on flights from Ithaca to Johannesburg
Social distancing seating
Middle seats unavailable to book on flights from Ithaca to Johannesburg
Pre-flight testing
Testing for antibodies, testing for symptoms for flights from Ithaca to Johannesburg
Book cheap flights from Ithaca to Johannesburg
Recent return flight deals
Search by stops
Search by airline
Search by price
Ithaca - Johannesburg Flights