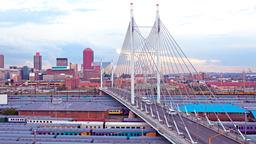 Find cheap flights from Idaho to Johannesburg
Search hundreds of travel sites at once for deals on flights to Johannesburg
FAQs for booking Idaho to Johannesburg flights
How does KAYAK find such low prices on flights from Idaho to Johannesburg?
How does KAYAK's flight Price Forecast tool help me choose the right time to buy my flight ticket from Idaho to Johannesburg?
What is the Hacker Fare option on flights from Idaho to Johannesburg?
What is KAYAK's "flexible dates" feature and why should I care when looking for a flight from Idaho to Johannesburg?
Top 5 airlines serving Idaho to Johannesburg OR Tambo
Scores according to KAYAK customer reviews
7,9
Delta
Overall score based on 29 829 reviews
"As with the outbound flight, this return flight was not full - maybe 40-50%. As they started boarding they announced they located a few people the help with 'load a balance' of the aircraft. What they had done was to compress all passengers in the middle of the plane leaving no space between anyone. It is difficult to understand why everyone is required to wear Masks, then relocated to remove all space between passengers, when there was ample room to allow everyone to be seated with space between."
"Airport need better directions and delta needs to be contacts if gate changes"
Pros: "On time, clean and comfortable"
Pros: "The crew was amazing."
Cons: "Nothing"
Pros: "Fue muy buen vuelo y el personal muy amable Gracias !!"
Cons: "Lo q mas me gusto q fue un vuelo a tiempo y amables el personal"
Pros: "Thanks for choosing customer safety over profits. I specifically chose Delta because they continue to not sell the middle seats."
Cons: "The crew was forced to stay seated the entire flight. They conversed very loudly the entire flight. It was very disruptive."
Pros: "Quick boarding process and take off. Flight was slightly late but the staff expedited boarding and take off. Staff is friendly. Service was great. Beverage service was great. Baggage was quickly at baggage claim."
Cons: "Even though its a short flight better food options for First Class would be appreciated."
Cons: "Great"
Pros: "Really nice crew"
Cons: "The flight could've been on time and not delayed 24 hours"
Pros: "Not a lot"
Cons: "Customer service"
Pros: "Good crew, kind and hard working staff. It is so nice to have inflight messaging and that was a pleasant surprise that made the flight go quickly."
Cons: "I found the delta app to be less user friendly than the United one. I wish the in flight entertainment were in the Delta app versus downloading yet another app."
Cons: "After my flight was delayed for over 3 hrs - the counter clerk was rude and unhelpful. She felt it was appropriate for her to flick the customer service phone number in front of my teenage daughters. I would say avoid Delta!"
Pros: "In flight service was fast and well organized. The dinner was very good. Flight was turbulent free and no isues."
Cons: "The plane was at the gate but it took over an hour for international inspection and a long time for the plane to be cleaned."
Pros: "Very good complimentary lunch - veggie wrap. I was surprised by the quality. Also I like the plane design - there are places to stand while waiting for the rest room, so you are out of the aisle. WiFi worked."
Cons: "Wish they didn't charge extra for seat assignment."
Cons: "more leg room is needed"
Pros: "Even in the absolute freezing (-40F) the plane landed an hour early into Minneapolis. Was only delayed 20 minutes leaving. Crew did amazing to get the plane going."
Pros: "Crew was very kind"
Cons: "Delta delayed us SEVEN times and I type this as we are rounding our 30th minute waiting to get off the plane at Logan."
Cons: "Flight was delayed with no explanation."
Pros: "On time boarding, quick, friendly staff, extremely helpful"
Cons: "Gate should be bigger to seat all passengers patiently waiting. Was a mess of people sitting all over the floor"
Cons: "Seat wouldn't redline."
Pros: "the service, on time departure, early arrival, FOOD at no cost"
Cons: "nothing...everything was great"
Pros: "Everything in 1 class"
Cons: "Nothing"
Pros: "We boarded quickly, in zones. Staff were professional and courteous."
Cons: "Perhaps more than just 2 episodes of some TV programs eg Goldrush. Also more current shows."
Pros: "This was my cousins first time flying and the Flight Attendants made her feel very welcomed. They all were very personable."
Pros: "The crew was fantastic. Friendly, professional"
Cons: "The boarding process was cumbersome. The desk people were unfriendly, unhelpful. Could not give us a seat assignment until the very end of the boarding process. Not a very friendly experience. I felt very ripped off"
Pros: "Friendly and attentive staff. Would definitely recommend . Flight departed and arrived on time."
Pros: "Easy to boar, no delay and arrived on time"
Cons: "One of the flight attendant was a little rude to some passengers."
Pros: "Truly, everyone of the flight attendants were delightful, professional and caring."
Cons: "Food. I didn't remember to bring food this time but thankfully I was far enough forward there was some. Thanks"
Pros: "The crew"
Cons: "The delay"
Pros: "I am used to flying Frontier because of cost but recently traveled Delta and boy did I feel completely spoiled! Not only did my other half get our bags for free due to his status with Delta but the amenities they offer and the comfort of the economy seats compared to other airlines is a major difference. As a chronic pain patient, if I can find a Delta flight for a little more, I will be booking with them for sure! Highly recommend them!"
Cons: "Aircraft seemed shabby despite refresh of Comfort Plus, food was really mediocre. Steer clear of the Asian Veg option."
Pros: "Easy boarding, not a full flight, had plenty of room to stretch out, friendly flight crew, extra snacks!"
Cons: "Not much to say I didn't like, few problems with in-flight WiFi but otherwise good."
Pros: "the seats were ok"
Cons: "was little late"
Pros: "Nothing"
Cons: "The customer service was horrible! I specifically paid more to be able to pick seats and sit next to my husband apparently for nothing."
Cons: "Delta airlines has very poor costumer service. THE WORST I HAVE EXPERIENCED. I wasn't the only one feeling this way, I witness a couple people fighting on the phone like me. When my 1st flight was delayed I asked to be rebooked then and the delta employee insisted that I would make my connection. I didn't make it. This is not all. I could have gotten to a near city several hours after but on the same day, but the mediocrecy of this employes did not allow me to get there until the next day at 7 am. Happy new year to me. This two women (or one of them) on the phone, lied to me. There was an option to get me here and one of them failed to do their job right AND LIED TO MY FACE ON THE PHONE. Just unacceptable. I will sue them, I had an under age waiting for me in Cancun and a pet with me!. With no food or access to do its necessities. AND THERE WAS AN OPTION THAT "they missed" on porpuse."
Pros: "The seats"
Cons: "We purchased tickets together and our seats were not together when we checked in. We had one small roller bag for the two of us and we ended up having to gate check it along with 3 other people and then there was clearly enough room for it once we were boarded."
Pros: "Flight crew was good, we arrived early on flight out and back! Feel like seats are tinier than ever, maybe it was just me. Food (water & pretzels) were OK, but nothing special (then again it was a short flight, so I didn't expect anything). Plane was small so we needed to gate check bags and the gate attendant came around and tagged everyone's bag for us, well before boarding which was hugely efficient - kudos to her on that!"
Cons: "Gate attendant's mic was broken (or she didn't know how to use) so she had to yell into the boarding area."
Pros: "Service was fast and the inflight entertainment is free. Lots of movies to chose from, which is nice for the long flight."
Cons: "It was the most cramped I have ever felt in a plane and also the longest flight. Horrible combination. Some of the crew were snippy."
Pros: "Crew very cheerful and friendly"
Cons: "Still don't know why I'm always zone 3. Also, need to stop people in main cabin from putting seats back. Either everyone would need to be like dominoes or basically they are just getting rid of what little space there is."
Pros: "Able to download boarding pass into apple wallet"
Cons: "Flight was almost an hour late departing, bag is a carry on but storage too small to keep bag, then wifi didn't work the entire flight. Had to run to our connection since our layover time was taken up in Boise. If we had missed the flight, we would have been re-routed to another airport over 1 1/2 hrs away since ours closes. Next flight was not much better, oh and wifi did I t work on it also - last 3-4 delta flights I've taken have been late and didn't have working wifi - starting to think their system doesn't work at all - seriously going to take any other carrier but Delta going forward"
Pros: "The seats were very comfortable. The snacks and sandwich were good. The staff was very friendly, helpful and nice."
Cons: "We were unable to connect to the airplane WiFi, so we couldn't enjoy the onboard entertainment. The plane was not as clean as we would like it to be. There was old food under my seat."
Pros: "Over all the flight was smooth and great"
Cons: "Kayak, the confirmation email that was sent was incorrect, ended up flying delta - had a scare when checking in at the air europa desk and the attendant says "theres no flights to Malaga" - after further investigation from the staff, we found out it was a Delta flight and NOT and air europa flight"
Pros: "Boarding went smoothly. No delays were encountered. Everyone behaved themselves.no"
Cons: "Only problem was I couldn't get connected to the wi-GI."
Pros: "Delta is a mess to check in. Check in on line, print boarding passes then stand for an hour to get bag checked, in Cleveland an. urn ind almost as long in Austin. Terrible"
Cons: "Repeat the message from above.."
Pros: "Nice crew; with sincerely smile and attentions during all flight. The dinner was delicious... and very very important... puntual trip"
Pros: "I would like the airline service to do more for our veterans. Especially the 100% disabled veterans"
Cons: "Seats not comfortable enough"
Pros: "At least there was a free shuttle to the discounted rate hotel."
Cons: "There was not enough time to run to the connecting flight. Was told they could not wait, yet then the plane sat on the runway for 25+ min. Had to get a hotel and rebook the flight. Very poor experience flying Delta."
Cons: "Boarding from bus and no aero bridge"
Pros: "Smooth and easy flight"
Cons: "Food and drinks served late"
Cons: "Breakfast/snack is very bad, but no airline provides anything decent."
Pros: "nothing"
Cons: "very rude staff. I think what they do is illegal. they lie to customers and advertise wrong information. I wish i had the time to take them to court."
Cons: "Airline lost my bag. Not happy at all. Lufthansa is a let down. I'm an beside myself and there are meds in my bag that are needed."
Pros: "Since I was traveling with a child we were borded first"
Cons: "The seats weren't the most comfortable"
Pros: "Overall"
Cons: "Nothing to add?"
Pros: "Nice crew and comfortable seats."
Cons: "Not a fan of the sandwich provided."
Cons: "No complaints. Good vegan food."
Cons: "Entertainment didn't work"
Cons: "Giving economy seats with the middle seat empty does not make it business class. Very uncomfortable seats. No recline and very hard."
Cons: "I still think it makes more sense to board the seats in the back of the plane before those further forward. It is difficult to get past the people who stand in the aisle or take forever to try to put their bag in the overhead bin."
Pros: "Incredible service and comfort"
Pros: "The seating configuration was ideal (2-3-2)"
Pros: "Staff was great."
Cons: "I missed a hot moist towel to refresh my face before I got off of the plane after an 8-hour flight."
Pros: "Gate, boarding and smooth sailing on A380 bus by the pilots"
Pros: "The service was outstanding!"
Cons: "Someone stole my phone charger :("
Pros: "Check in was swift and efficient. Boarding was organised and flight attendants were friendly and efficient."
Pros: "We were warmly welcomed on board by the flight captain. I had not expected this. My wife has some physical challenges and received special treatment, in fact we were accorded priority in boarding as she had to temporarily use a wheel chair. Me and my daughter all enjoyed the privilege by association."
Cons: "My wife is diebetes, we had requested for a special diet but although this was documented on the air ticket, there was oversight and she had to make do with normal menu. Fortunately there was no adverse consequences."
Pros: "The selection of in-flight movies is excellent. That has been my only positive experience"
Cons: "Lufthansa is always late, every single flight I have caught with them has been at least 45 minutes late. Additionally they are very inflexible if you want to make a change to your tickets after purchasing. Boarding the plane is handled very inefficiently and takes much longer than most other airlines. The food is mediocre and the drink cart only comes by every 2 hours or so which is far too infrequent"
Pros: "Slept like a baby with no interruptions."
Cons: "Two flights delayed then no bags when we got to Chicago- disappointing and annoying. Great to arrive with no coats in winter!"
Pros: "Flight went smoothly boarding was a little delayed."
Cons: "Getting to gate 10 minutes after boarding time and no one had boarded yet."
Cons: "No problems average flight slight delays."
Pros: "Nothing"
Cons: "Water was spilled on me by flight attendant. Luggage was left in Frankfort. Did not have clothes or medications, or daily necessities. Must wait 1 1/2 days to get luggage"
Cons: "Leg room was less"
Pros: "Flight on time, crew was efficient even though the the flight was full."
Cons: "food. The chicken had a bad taste and smell to it."
Pros: "The movie selection"
Cons: "They ran out of food- I didn't have dinner on that flight. We were almost 2 hours late to Dubai. I was irritated to say the least."
Cons: "No difference between Business class and main cabin."
Pros: "The best in-flight service I have ever had on the Lufthansa flight from Denver to Munic!"
Cons: "The on board entertainment sucks you need to upgrade"
Pros: "Clean plane, decent entertainment options"
Cons: "food was way below the usual Lufthansa standard had a 1.5 hour delay although it wasn't the Lufthansa fault"
Pros: "Leg room is superior!"
Cons: "The cabin got a little hot during the night and made it hard to be comfortable. Also, the seats lean pretty far back so I had little room in front of me when the person sitting in front of me leaned their seat all the way back."
Pros: "Flight was on time. Boarding was efficient"
Cons: "Food and beverages were pretty stingy"
Pros: "Everything"
Cons: "Not a thing"
Cons: "One of the boarding crew member in Bucharest, a younger bearded male wearing glasses, was extremely rude to my husband. Boarding started a bit late, and I had to run to the ladies room. The ladies room was crowded and housekeeping was frustrated about the mess left behind by some ladies. Meanwhile my husband was approached by the above described crew member. When my husband told the crew member that I was at the bathroom, the crew member start yelling at my husband stating : I don't care, call her, u are late". When I finally arrived, there were 2 more couples behind us. People were also at the plane's door awaiting to board and find their seats. We were not late. The crew member was totally unprofessional by the way he approached my husband, the tone of his voice and his comments. My husband doesn't speak Romanian and he told me about the incident while walking my towards the plane. I couldn't go back and get the crew member's name."
Pros: "That there was a flight from Toronto to Minneapolis."
Cons: "It was really cramped and small. The gate was far away from everything and cold."
Pros: "Crew kindness and support."
Pros: "Always awesome"
Pros: "a service"
Cons: "It was delayed by 9.5 hours!!!!!"
Pros: "I felt like I was traveling in first class! The crew treated me VERY well it was like night and day from the trip I made TO Italy on Air Canada who I will never travel with again. I will look for future travels with this airline for certain thank you so much!"
Cons: "I can't think of a thing! You really were that good and my flight was a long one from Frankfurt to Seattle!"
Pros: "Service was great."
Cons: "Boarding process is a bit chaotic since they dont go by group, but by class. Seats in Business class are no different than economy."
Pros: "Nice crew"
Cons: "Terrible film choice"
Pros: "Munich airport is convenient and boarding went smoothly"
Cons: "This was an SAA plane, not Lufthansa. I have only had excellent service on Lufthansa. This flight again did not have a functioning entertainment system. I asked for this to be addressed and the SAA crew ignored the request and in the morning looked surprised to find out that several of the TV monitors had not worked at anytime on the flight. Not impressed."
Pros: "Great airline. Crew were friendly and helpful."
Pros: "Worst flight experience EVER"
Cons: "Still have not found our lost bags"
Cons: "I took Lufthansa round-trip from the US to Italy. One of the worst long-trip flying experiences I've had. Bad airplanes, with even smaller seats than US carriers, terrible service (attendants were not friendly or pleasant), terrible food. On one of the long flights, the cabin temperature was 75F and passengers were perspiring the whole flight. I will not take Lufthansa again."
Cons: "I did the email check in. When I arrive at the airport, I asked for customer service to print the boarding passes. They changed my seat assignment which not asked. This caused some confusion when we boarded."
Pros: "The crew was professional & friendly"
Cons: "Food was terrible honestly, entertainment system didn't work on 1st flight."
Pros: "Muslim food"
Pros: "Professional crew. Good simple check in."
Cons: "Nothing."
Cons: "Seats in economy section are very close together . There is not enough room for knees...especially for such a long trip."
Pros: "Great airline"
Cons: "Crew members in Amsterdam were very rude and disrespectful"
Pros: "very nice crew"
Cons: "my bagfage was lost"
Pros: "Crew was great and helpful despite oversight in my special meal."
Cons: "Special meal request was overlook. I did not mind so much as eating less does some good! It is human to err!"
Pros: "Crew helpful. Food good."
Cons: "Better range of movies please"
Pros: "Great crew, comfortable seating with enough leg room."
Cons: "Provide dinner before getting to joburg, instead of a snack. Flight arrives late so dinner would be appreciated"
Cons: "Entertainment"
Pros: "Service is awesome. Food is great."
Cons: "People with short connection are affected by the 15 to 25 minutes delay."
Pros: "The space at my feet with the chair in front was a bit akward."
Cons: "Not being seated next to small kids. Perhaps they should have a separate section? ;-)"
Pros: "The crew were really helpful with people who had tight connections because of the delayed flight"
Cons: "I wish they had WiFi"
Pros: "very attentive crew"
Cons: "Only ham sandwiches on offer! I'm not demanding and would have been happy with cheese."
Pros: "Smooth and faster than expected trip. I felt free to get up and walk around on this long flight. Food was good. I sat in seat with extra leg room for the first time and it was worth it"
Pros: "Good"
Cons: "Nothing"
Pros: "Crew was in a festive mood, the meal was unexpectedly delicious"
Cons: "Seats ok, but could be more comfy"
Pros: "And i got it 2 days later. I had to buy a lot of items which were in my suitcase The returning of the suitcase was awfull. In tge end after many phone calls I received it On the 18/12 evening, 2 days after my landing"
Pros: "Everything OK"
Pros: "Crew was very friendly. Nice that wine was served without charge."
Cons: "Announcements from the cockpit were hard to hear. Food has been better in past."
Cons: "Check in at Berlin was extremly slow. Staff was very unprofessional and not very friendly."
Pros: "Employees were very friendly"
Cons: "The seats were very small"
Pros: "Amsterdam airport and Rome airport were as breeze to navigate, even only knowing English"
Cons: "Still waiting to board after missing this connection had to be booked on another airline"
Pros: "Flying with KLM is a pleasure"
Pros: "The crew was fantastic! Our needs were constantly being met and just about the time you thought you might want a snack or a meal, the attendants were already heading down the aisle. Because of an allergic reaction, I asked for ice a number of times and the attendants were more than happy to meet my needs."
Cons: "The seats were very close together. The trip from New York to Amsterdam seemed a lot more comfortable than the return flight. The food from NYC JFK was better than the food from Amsterdam. The movie selection on both flights was a little disappointing."
Cons: "Flight was cancelled."
Pros: "Food was excellent, frequent and filling"
Cons: "The seat was not comfortable compared to my prior leg of the journey. Unfortunately the bathrooms were not clean, I understand that it's not the sole responsibility of the crew and passengers need to be mindful too."
Pros: "The leg room, was surprisingly roomy"
Cons: "The food and that there was no entertainment."
Cons: "infotainment was down. Lost my luggage the flight was delayed"
Pros: "Decent meal (warm Pasta all'arrabbiata), nice little muffin for dessert and standard drinks (coffee & tea were a bonus, as they didn't serve any on a similar flight, from Barcelona to Amsterdam), friendly cabin crew."
Cons: "Poor timing - no reason for a 40 minute delay at take off (plane was fully boarded in time) Old aircraft, shabby, dirty and cramped seats. Coming from my connecting flight from Barcelona, I could clearly tell the different in the quality (and cleanliness) of the aircrafts."
Pros: "Crew were friendly. Flight was comforyable smooth and on time. Nice snack."
Pros: "Clean airplane, friendly crew, no rush, nice snacks for a short one hour flight. Just generally a positive experience."
Cons: "KLM crews look unhappy with their work. Everything they do is a favor not duty."
Pros: "Excellent experience with the cabin crew."
Cons: "Seats on the 777 were too narrow. This 777 had a 3-4-3 seating arraignment, it would have been better with a 3-3-3, similar to a 787 configuration. With the current layout, even with an aisle seat, I was sitting in the aisle. And I am not a large person! The flight was full, so use the 787 and two daily non-stops. For a twelve hour flight, the food was only Okay, could have been better and with a better selection. Meal timing was poor."
Pros: "The last two times we connected in Amsterdam to Humberside our luggage was delayed. This time it wasn't. The simple things give the greatest satisfaction"
Pros: "Service provided by the staff"
Cons: "The navigation of the entertainment system is not very friendly"
Cons: "una valija se perdió. Eso desató el descontrol que tiene KLM para seguir el equipaje. No hay como hacer tracking. No hay un teléfono a donde hablar, la web está desactualizada y con información equivocada. Direccionan a usar canales de twitter y facebook que no responden. Primer experiencia en KLM y no pienso nunca más usar esta aerolínea. Llevar el equipaje o resolver un problema sobre valijas es de lo más básico de una aerolínea y no lo hacen."
Pros: "The flight was very good, specially considering it was a daylight one. Staff was friendly and servicial. Tue food was above the industry's average."
Pros: "quick and relaxed"
Pros: "Crew was very helpful.food"
Cons: "Food was not upto the mark."
Cons: "Two hours delay in the start."
Pros: "Usual professional and friendly service from my airline of choice for most destinations."
Cons: "Nothing"
Pros: "Very little if any."
Cons: "Aircraft was not very clean,the staff seamed quite harsh at times when speaking to customers. The food was really quite poor but it was a short flight to be honest. Overall not as pleasant as the China Southern flights. I would not like to choose them again unless i had to."
Pros: "Airline staff good and professional"
Cons: "Nothing one can do, for a 6.2" guy, the metal bar that forms the shape for the pouch for magazines and such digs into knees, ESP if person in front adjusts seat back. Fold out table barely accommodates laptop."
Pros: "Short, comfortable flight. Nothing special. Got us where we needed to be without incident."
Cons: "Nothing. This is filler text to meet the min. characters."
Pros: "Comfortable flight to Amsterdam for vacation in UK. More meals than expected. Also wasn't expecting some of the comforts offered to "regular" class seats like eye masks, ear plugs, pillows and blankets. It was an overnight flight, so maybe that should have been expected, but I don't think we had those 4 years ago when traveling overseas."
Cons: "Nothing. This is filler text to meet min characters."
Pros: "Same as above"
Pros: "Boarding was very efficient."
Cons: "Limited movie selection. Crew seemed stressed. Gave me wrong meal and then swaped for the right one. I asked for Diet Coke and was given white wine. Food quality was not good."
Cons: "Exiting passengers from the rear exposed the entire flight as people had to walk past those seated from the back to front. Great social distancing and we'll done British Airways"
Pros: "No and no."
Cons: "Very crowded in.club class. Way lower standard for business class as compared to the other airlines."
Pros: "Crew was friendly and everything was perfectly on time!"
Cons: "4 hs delay"
Pros: "The flight was on time and landed early"
Cons: "The bags could have come out earlier and the food could be better"
Cons: "I made a mistake in my daughter's surname while booking online, BA refused ro change it at check-in and forced me to buy a new ticket for her."
Pros: "Leg room fantastic"
Pros: "The crew were very attentive and there was a large variety of in-flight entertainment."
Cons: "I am not a heavy set guy but the seats were unreasonably close to each other, this meant that when you eat a meal your elbows push into your sides making it hard to bring food to your mouth."
Cons: "Direct flights to and from South Africa to USA not via Middle East"
Cons: "Very narrow seats"
Pros: "The crew, the food and the smooth journey."
Cons: "Seating is a big problem. I am only 192 cm tall and cannot really fit my legs into the space. Have them out in the corridor"
Pros: "That the flight was on time."
Cons: "not applicable."
Cons: "Seat was broken. Reclines without requesting. Tray also needs attention. Seat 15C"
Cons: "This was like a Ryanair flight for 4 or 5 times the price."
Pros: "Quick boarding."
Cons: "Nothing. Pretty good for a short trip."
Cons: "Better business class seats"
Cons: "Delayed, twice!"
Pros: "New Years flight... very special. Great staff and grear entertainment on board"
Cons: "The flight data was not showing... could have been interesting especially on a New Years flight"
Pros: "This was a charter by BA. Airbus A320 with amazing legroom. Was slightly annoyed by them not having coffee ( to wake me up for the drive home) but I suppose I get why they weren't serving hot beverages."
Cons: "The beverages thing above."
Cons: "Connecting flight was missed. Too short of time to pass through security and line-up"
Cons: "Don't like the business class seating configuration. The entertainment system played up and only worked in half the cabin. They tried to fix it without success"
Pros: "BA lounge at Boston Airport"
Cons: "Departure delayed more than 2 hours"
Pros: "The A380 is roomy with large overhead bins. Its quiet and smooth. Flight was on time!!"
Cons: "It was impossible to select a seat in advance. I could not even get to seat selection at online checkin. It was very frustrating. When I went to BA in London and Los Angeles they said it was responsibility of AA and when I went to AA in London & Los Angeles they referred me back to BA. Why can I not choose seats like on other airlines????"
Pros: "BA in South Africa run a clean efficient airline. Planes are new crew well trained and food is good."
Cons: "Preseating totally random no matter your status. Booked state of my choice well in advance and was presented at the back of the plane on check-in"
Pros: "I liked that we landed 30 minutes in advance for both flights to and back, compared to the other parallel flight via SAA which was delayed 2 hours when we arrived back."
Cons: "I didn't like the cheese roll I asked for as the whole roll and cheese was literally stuck to the bottom and parts of the bottom of the roll were mushy. The staff were professional but lacked personality and seemed a little hollow."
Pros: "Almost nothing on this flight."
Cons: "Boarded on time then 40 minute delay before take off. After we landed the plane came to a sudden stop and the Captain told us the lights to guide us to the appropriate place were not working this was a long delay. When we got to the disembarking area we had another long wait and the reason was due to the bridge not working,eventually we went out the back of the plane. The most unbelievable problem was the announcement just before take off that both rear toilets were out of action,since the flight was late this was an issue and I do not believe that both toilets could be broken more likely that there was no person available to clean them."
Pros: "I liked the seats that I got. Staff were friendly and it was a comfortable flight overall."
Cons: "There wasn't enough drinks (water etc) coming around after meals."
Pros: "Food was tasty"
Cons: "Was delayed"
Pros: "Quick and efficient boarding."
Cons: "The way that the crew (both in economy on right of plane) spoke to, and handled sensitive situations with several of the passengers in a loud and rather rude manner. This is not the British way that I have been accustomed to on previous BA flights, and is rather upsetting. The crew were very abrupt in general, and did not have that seasoned and polite demeanor which I expect from BA."
Pros: "BA moved me on to the Kulula flight without any fuss and gave me a meal voucher."
Cons: "I got to the airport to find that my 19:15 flight had been delayed to 22:15. I hadn't received any notification from BA and still do not know the reason for the delay. The only other option available was for BA to put us on the 20:20 Kulula flight to Lanseria and then shuttle us from Lanseria to OR Tambo. It really is not pleasant to get back home so late on a week night and not even be given any warning or any reason for the huge delay."
Pros: "Crew were excellent. Very friendly and helpful."
Cons: "Boxes under the seat in front took up legroom (but it did ensure good entertainment options). Could have offered some more drinks."
Pros: "The staff was great, friendly, helpful and professional."
Cons: "I thought the food lacked imagination, was skimpy and too hot. I burned my mouth several times. I really do not like having to pay for a booked seat. I have special needs at my age and so booking early is how I typically make sure I can access the bathrooms easily without climbing over sleeping passengers. I picked flight for the price, but in the end I should have stuck with Delta, KLM and Air France and got the extra miles as with seat bookings and only one bag allowance, what I ended up paying did not make it worth it. Oh well, live and learn. Seats were tight, anyone bigger than me would have really struggled."
Pros: "Friendly and helpful crew"
Cons: "My wife and I having to sit in separate seats when there were seats available next to each other. Being charged excess baggage when one suitcase was weigh under weight"
Pros: "All the normal stuff of flying domestic."
Cons: "The way that my brand new suitcase was damaged on the flight and BA just said that handles are excluded from bag damage. Thus, they can do what ever they want with your bag's handles, manhandle it and not take any responsibility. My suitcase was clearly damaged by the way it was handled since i booked it in till i received it again and they just said sorry...there is nothing we can do for you!!! Now that is is poor customer service."
Pros: "It was all good."
Cons: "No complaints"
Pros: "I have physical limitations and required assistance stowing overhead luggage and help getting out of seat. Crew were terrific. Wheelchair assistance also great. Travels on my own."
Cons: "It gave me a different return date"
Pros: "Made up for time due to a big tail wind"
Cons: "Took off late and had to wait 45 minutes for luggage"
Pros: "Flight was on time,actually ahead of time."
Cons: "Aircon was not efficient. Very hot in the plane."
Pros: "The space on the A380 is nice, comfortable seats, and the crew was very considerate"
Cons: "No between meals drinks (like water, etc.) or snacks left out on this 11 hour flight. The seats are still a bit close together... for the comfort of a long legged man behind me, I was not really able to recline my chair at all."
Pros: "Aside from the typically narrow seats, the service included all the hallmarks of higher-tier service, such as hot towels, cloth napkins, a good meal, and so on. The crew was attentive, as well."
Pros: "Timely."
Cons: "The airplane was really old. The screens wouldn't start for a really long time. Very, very few options for movies and the screen and sound had terrible quality. Food was not really good."
Pros: "Staff was extremely friendly"
Cons: "Seats were too close and comfort was hard for the long flights. I wish premium economy was better explained to one world partners prior to booking so there would be access to better seats."
Cons: "$100 just to choose a seat ? $100 for a 2nd bag? A Kellogg's bar for breakfast? Shame on them."
Pros: "Strong tailwind brought us in 30mins ahead of schedule."
Cons: "Nothing. Was a smooth and friendly flight. Cabin crew were courteous and efficient."
Cons: "Took forever to serve cold drinks and food. Said we were going to have a short flight due to tail wind so they would not serve hot drinks. Mean while we landed at the expected time of arrival."
Pros: "Great food. Ground staff were very accommodating."
Cons: "Flight crew attitude. Cramped seating."
Pros: "Everything was good after we finally left."
Cons: "Due to mechanical issues, flight was canceled. Missed a day of our honeymoon as a result. Compensation offered as a result was unsatisfactory."
Cons: "Kayak/priceline re-booked my flight for my sister and I from SAA to BA, but failed to completely reissue us tickets. When we checked in for the flight, we had no ticket for the first leg of the flight, but we had tickets for the remaining flights. We immediately called to fix this problem, but due to slow customer service, we weren't issued tickets in time and the flight left without us. We missed all remaining connecting flights and were forced to buy New tickets. Now we have to work with kayak/priceline to get all my money back due to their error. We came back a day later than expected and missed going back to work."
Cons: "Great flight, ontime departure and early arrival. Bags were delivered within 15 minutes of Ariosto the gate."
Pros: "Plane wasn't full and left and arrived early!"
Cons: "Offering some kind of beverage"
Pros: "I like the ability to watch movies"
Cons: "The cabin was hot... air didn't blow well... the crew was abrasive and rude. I asked simple questions and got long explanations for no reason"
Pros: "Great crew!"
Cons: "We paid for WiFi but it was not working on this flight."
Pros: "45 minutes late departure"
Cons: "Late"
Pros: "They got me home eventually"
Cons: "Timeliness was awful. Late crew delayed the flight 50 min. Then ripped cargo net resulted in cargo shift."
Pros: "Seat was ok because we paid more or has a "status""
Cons: "Nothing has changed and nothing will-services is nothing to write home about, with yr little pack of pretzels-i am happy to get safely to my destination and that's all that matters"
Pros: "The plane was a good size for that length of trip. Free entertainment options were excellent."
Cons: "Had to pay $80 for an upgrade to be (fairly) comfortable for the flight."
Pros: "Crew was really great!"
Cons: "My bag never left Chicago so I had to wait a day to get that"
Pros: "Direct flight and good personal service provided by crew."
Cons: "Flight was delayed and overbooked causing further delay at departure gate. Plane is small and cramped."
Cons: "A two-stop flight turned into a three-stop flight and lost connecting flights!"
Pros: "Flight was on time, crew were great."
Pros: "Nothing!"
Cons: "Kayak scheduled my flights too close together, with airlines that wouldn't handle my checked baggage. When my first flight was late, I missed my connection and had to buy a new ticket, as the airline couldn't or wouldn't change my itinerary. As I was in a foreign country without a phone or computer and with very limited time to fix the problem, I just had to buy a new ticket."
Pros: "The seats were awesome Excellent leg room The old airbus is a winner"
Cons: "The entertainment system is really outdated"
Pros: "Great food, menu choice, flatbed, entertainment. Fast track security"
Cons: "Why do AA have to take away the noise cancelling headphones an hour before landing and disturb a sleeping passenger. Collect them when passengers have disembarked. A full fare biz class fare passenger is NOT going to take thee used headphones"
Pros: "I liked the food and the fact that we had booked good seats in Economy so we were comfortable."
Cons: "We weren't able to choose the movies etc. We were forced to watch what the airline picked on a big screen. Old plane."
Cons: "My husband started coughing really badly. I rang the call button to see if a flight attendant would come and maybe help me. Eventually, after about 6 minutes, he managed to control his breathing and still no flight attendant to be seen. Only after 20 minutes while distributing the meals, one of the attendants shuts the call sign of and continues. This is not the service we usually get from Avianca!"
Pros: "strategic boarding to avoid standing in the cold"
Cons: "WASNT ENOUGH ROOM FOR CARRY ONS"
Pros: "it was a bit bumpy all the way to NOLA, but we still got drinks and snacks, and flight attendants were very nice"
Cons: "24 hr trip. Morning business meeting- How did my bag not make my flight? I would have carried it on, if I didn't trust AA to provide excellent service. This is now impacting my business."
Cons: "Good flight!"
Cons: "Delayed flight, multiple gate changes"
Pros: "The free movies that are provided with the normal boarding passes is a huge plus that definitely comes in handy for longer flights. The staff did handle the delays very professionally and offered to help in any way possible"
Cons: "The flight received multiple displays before the plane landed then once it had landed it took the crew over an hour to decide that it was broken and that we would need to relocate to another plane."
Pros: "Comfort and roominess of seat, after switching seats with another passenger who requested it to be closer to her boyfriend. Great take off and landing. Crew was attentive. Entertainment system at each seat was awesome."
Cons: "Although the food was better on my trip back to NY from Rome, it was not the best."
Pros: "Took off and arrived on time."
Cons: "American refused to board me becouse LAN did not send the reservation to AA system. Flight was full and AA did not even talk with me about what to do. They just unloaded my bag allready checked to MIA.. After two hours standing at LAN counter they changed my flight to Lima and than to Miami. I came to Miami 12 hours late, very disappointed by this service. According to AA my ticket was never confirmed by the airline !! How can you sell it to customer ??"
Cons: "The food"
Pros: "Although the flight was delayed from San Jose and Chicago yet they reached as per original schedule time"
Cons: "Too many delays. Having to de-board after boarding."
Cons: "The staff was rude not helpful and mean worst crew I've ever seen and I fly alot"
Pros: "Smooth flight"
Cons: "crew"
Pros: "The flight crew were great, attentive and accommodating. There were empty seats which allowed for movement of passengers and some stretching out during the long flight."
Cons: "The only issue was one restroom not functioning, which caused a line to queue throughout the flight for the working restroom. Otherwise no complaints."
Pros: "Food and "free" drinkscomfort of seats overall"
Cons: "Comfort of seats in which to sleep"
Pros: "Crew always helpful and polite."
Cons: "Only Vegetarian meals available for myself and many passengers. Later snacks also Vegetarian. Only chocolate ice cream. All I had to eat was the crumble in the main meal. No hot tea whilst waiting three and half hour for repairs to computer."
Pros: "They were able to arrange for a seat for my daughter who was technically a lap child. The crew were courteous and helpful. The flight arrived early."
Cons: "Nothing."
Pros: "•Boarding was easy - small plane. •No crazy flight maneuvers, so I guess good pilots"
Cons: "•Cash only for drinks?! C'mon AA, it's 2017. •Charging for checked bags is greedy, I don't care if others do it, that's not a good excuse + Southwest doesn't charge. •Plane left 30 min late (and arrived 30 late), then had to sit on Tarmac waiting for a gate. •Placed us at the farthest bagged claim from our arrival gate (all bagge claims walking up to ours were empty), so thanks for thinking of the customer first there. •I reserved an aisle seat, they changed me to window without asking. Thanks. •Overall, there are too many other choices in airlines... I may just be one customer, but this is one less they'll have, as other major carriers haven't ever racked up this amount of annoyances in a single trip with me before."
Pros: "Food was good, crew was efficient. Flight was fine"
Pros: "Ordinary flight, not too chaotic for holiday weekend."
Cons: "My luggage was lost! Had to wait an entire day to recuperate my suitcases."
Pros: "Renovated planes, modern entertainment options that were free, charging by outlets."
Cons: "Overbooked flight, poor resource management, nickel & diming for snacks on a 5hr flight, lounge access (not Priority Pass, charge $60 for a single visit), no room for onboard luggage, safety video fluff"
Pros: "Our flight was delayed overnight in Las Vegas, which was hassle but unavoidable due to weather and pilot flight hours restrictions. But the ground crew and American Airlines worked very hard to compensate all the passengers: gave us each a voucher for hotel, 2 meals, round trip shuttle ride for hotel and airport. Good work to make up for a bad situation."
Pros: "Friendly staff, on time"
Cons: "No issues"
Cons: "Flight was late, no info why, when landed in DCA NO GATE AVAILABLE - and that is past 10 PM."
Pros: "Very nice crew. Full meal"
Cons: "Waiting on the tarmac to move to the gate for 30 minutes. NEVER AGAIN, I AM THROUGH!!!!"
Pros: "Nothing"
Cons: "Everything"
Pros: "Did not travel from Phillies to Minneapolis. Due to change in program."
Pros: "Polite crew"
Cons: "Flight delayed 15 min"
Pros: "Friendly service"
Cons: "Snacks"
Pros: "Well.....it was canceled so I had to go to charlotte after to London and at the end at Rome and every one of them had delay's"
Pros: "not beat up"
Cons: "people trying to get extra carry on on"
Read more about Delta
Safety measures for airlines flying from Idaho to Johannesburg
Airlines flying from Idaho to Johannesburg have enacted additional safety measures and adjusted policies to better accommodate travellers. Policies vary by airline.
Heightened sanitation
Daily cleaning, installation of cabin HEPA filters on flights from Idaho to Johannesburg
Mandatory masks
Masks required on board, masks provided on flights from Idaho to Johannesburg
Social distancing seating
Middle seats unavailable to book on flights from Idaho to Johannesburg
Pre-flight testing
Testing for antibodies, testing for symptoms for flights from Idaho to Johannesburg
Book cheap flights from Idaho to Johannesburg
Recent return flight deals
Search by stops
Search by airline
Search by price