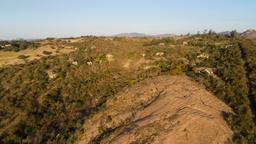 Find cheap flights from Blountville to South Africa
Search hundreds of travel sites at once for deals on flights to South Africa
Top tips for finding cheap flights to South Africa
Book at least 2 weeks before departure in order to get a below-average price.
High season is considered to be January, November and December. The cheapest month to fly to South Africa is March.
FAQs - booking South Africa flights
How does KAYAK find such low prices on flights to South Africa?
How does KAYAK's flight Price Forecast tool help me choose the right time to buy my flight ticket from Blountville to South Africa?
What is the Hacker Fare option on flights to South Africa?
What is KAYAK's "flexible dates" feature and why should I care when looking for a flight to South Africa?
Top airlines flying Blountville Tri Cities TN/VA to South Africa
Scores according to KAYAK customer reviews
7,9
Delta
Overall score based on 29 270 reviews
Pros: "Mal servicio; compre un tickets que no permitía escoger los asientos y nos seleccionó la última fila en cada vuelo. La diferencia entre ser priority y regula es bien marcada"
Cons: "Mejor trato a todo pasajero; se reconoce las ventajas de estar en primera clase pero el servicio debe ser excelente"
Pros: "Crew could have been more helpful, had a 30 min layover and the gate was very far away. They could have told us directions"
Cons: "Slight delay"
Pros: "Crew was extremely friendly, service was great, and dinner was awesome"
Pros: "The crew was nice. They did a very good job under the circumstance."
Cons: "The flight was delayed over an hour because of an error on Delta's part. They did not verify people as they were boarding. Further the person in 17 F was doing video chat as we were preparing to take off and he had very foul language throughout the flight. The crew never said anything."
Pros: "Quick and easy boarding and departing. Wonderful and friendly staff."
Cons: "Honestly, everything was great. Food and entertainment were a little lacking but for a 3 hour flight it was more than acceptable."
Cons: "Im paid for confort. But give a economic. Maybe mix with golairline."
Cons: "Nothing given it was a 6 am flight"
Pros: "no very poor , terrible plans and plane service"
Cons: "better aircraft, better trained staff from delta service in tei cities wonderful fred"
Cons: "Food and service. Our flight attendant didn't seem to want to be there. Sub-par service for first class by a long shot."
Pros: "Food selection, service, and variety of entertaining entertainment options."
Cons: "More leg room for economy."
Cons: "I wanted an aisle seat."
Pros: "The crew was good. Now fast but good."
Cons: "The food was pretty basic."
Pros: "Crew was friendly"
Cons: "Food was not good"
Cons: "Delta comfort works especially for one who is handicapped"
Pros: "Crew was great especially Fawn. Best flight attendant I've had."
Cons: "No in flight entertainment behind the seat"
Cons: "Slight delay of flight"
Pros: "Not very crowded"
Cons: "Nothing"
Cons: "Itinerary was changed from the one that was booked. Flight was preponed by 2hours."
Pros: "Flight was quiet and comfortable."
Cons: "Felt claustrophobic after a while because guy in seat next to me was rather large and spilling into my seat"
Pros: "Great employees, genuine, quick drink service, early arrival, available entertainment"
Cons: "Boarding process was slow and backed up due to extra baggage needing to be checked involuntarily"
Cons: "Full flight. We weren't able to chose our seats and were put in middle seats in different rows."
Pros: "Professional, courteous, and responsive crew and attendants."
Cons: "Nothing."
Pros: "My first perfect Delta flight. No issues. No delays. Excellent customer service. What more could you ask for"
Cons: "No problems"
Pros: "It was very good flight"
Cons: "N/A"
Pros: "No waits, front desk personnel were helpful about baggage accommodations. Clear communications."
Cons: "No issues."
Pros: "Flight attendants were great!"
Cons: "Flight was super late, I'm hearing impaired and there's no apparent closed captioning option for anything I was trying to watch"
Pros: "Same exact comments as first flight"
Cons: "Not a complaint"
Cons: "yet another oversold and crammed into a plane flight from delta. the crew were nice and all...but the passengers were all ready to be throw into a battle royal pit to actually get on the plane. Getting real tired of this"
Pros: "Complimentary upgrade"
Pros: "Great movies...."
Cons: "Bullshit seating...will happily put frequent flyers next to the freaking toilets."
Cons: "4+ total hour delay"
Pros: "In-flight entertainment and communication."
Cons: "The online reservation had me pick seats for my family, those seats were emailed to me, then when I checked in and got our boarding passes, the seats had changed! Wouldn't have been a big deal, but I had already memorized our seats, so I looked like a moron when I insisted seats that were not ours anymore were ours!"
Pros: "Personnel was friendly and accommodating"
Cons: "Delayed half hour and no leg room"
Pros: "Better seats"
Cons: "The seats"
Cons: "Both Delta planes were too warm. My fingers were sweating, which is a first."
Pros: "Friendly staff staff, smooth boarding experience, DC+ positive experience"
Cons: "757-200 outdated for having spent 10 hours on that same plane (stop but no plane change) having flown shorter haul flights on many updated 757 was disappointing."
Pros: "The space we had, the breakfast provided, the movies/TV shows available, and the staff."
Cons: "I was a concerned when I couldn't select seats during check-in and was informed that our seats would be assigned at the gate. After boarding, it made more sense since it wasn't a full flight; I could understand that was likely done so the plane would be weight-balanced. It just caused me some concern the day before."
Pros: "On-time"
Cons: "No entertainment, no power outlets, no food, crappy overhead bins"
Pros: "The almonds and Fresca"
Pros: "The flight being on time, friendly staff, clean aircraft.i"
Cons: "It was a morning flight from Toronto to Omaha via Minneapolis and unfortunately coffee wasn't served. Or maybe it got over."
Pros: "In-flight entertainment (if you brought a tablet or laptop with you), yummy gluten free pretzels, good flight attendants."
Cons: "A complimentary sandwich would have been nice for a 4 hour flight."
Pros: "depart and arrived on time"
Cons: "cramped in coach"
Pros: "I made it home."
Cons: "1. 1.5 hour delay on a 70-degree, sunny day. 2. all of the outlets in the gate area to charge devices during the delay -- and 90% of them didn't work!!!! It's almost better not to design new seating with outlets between seats, when the outlets don't work -- neither did the ones on the walls. People were lined up for the ONE wall outlet that did work."
Pros: "Boarding was a breeze and the staff at Delta was nice and courteous along with being clear for boarding zone instructions. Haven't had a problem yet with Delta! Also the pilot was great at landing so it was not as jerky as some flights I have been on."
Cons: "No complaints!"
Pros: "The long delay could of been avoided if the Delta counter had lied to me by saying I wouldn't have a problem changing my flight out early once I got into NYC from China Not a happy Delta customer There were delays and no compensation"
Pros: "Got Home !"
Cons: "Waited one hour sitting on board the aircraft for it to be fueled!! That's not what you want to do when you have to get home! The aircraft should be ready! And already fueled!"
Cons: "There were several gate changes and delays. My boarding pass gate information did not mirror the gate information on the terminal screen. When I asked the AA employee at the counter to verify the departure gate, he was extremely rude. I understand gate changes and flight delays may be expected, but it made for an awful experience."
Pros: "yes"
Cons: "nothing"
Cons: "Better spacing. Don't tell me the last two rows are blocked off for safety that's bs, they were blocked off so the flight attendants could have a row to themselves."
Pros: "Typical AA flight cramped in economy on a 737. Forever to store luggage."
Cons: "More organized boarding."
Pros: "Flight attendants were amazing. Definitely some of the best I've ever encountered."
Cons: "Crew at the desk were rude. They also enacted policies that I'd never seen before about gate checking, and implied I was crazy when I noted how unusual it was. I literally came off a previous AA flight with the previous policy and they said I was confusing them with AE."
Cons: "On Time. Delayed advice 3 times."
Pros: "On time"
Cons: "WiFi didn't work"
Pros: "Boarding was on time, flight was smooth overall. Arrived at destination on time."
Cons: "Collection of carry-on luggage (valet), snack options"
Pros: "Airline crew was amazing and handled a person in need of medical care great!"
Cons: "The manager at the check in counter was rude and acted as if we were bothering him because we were checking in. He spoke to my husband as if he were a child and kicked another AA staff from behind the desk because he was 'the manager'. I've never witness such unprofessionalism in my life."
Pros: "Fast boarding process, on time"
Pros: "The check-in was pleasant. I was treated politely, the staff was friendly and helpful."
Cons: "People at the gate while boarding were quite rude."
Cons: "Flight was delayed twice, plane was old and dirty in need of maintenance. We had Hard landing and had to unboard onto a people mover. Thankful it was a short flight."
Pros: "Boarding, crew, frequent refreshments."
Cons: "Entertainment was virtually non-existent"
Pros: "Late takoff"
Cons: "Late takeoff"
Pros: "I met a lot of nice people in the sane situation."
Cons: "The flight was delayed from 10:30 pm to 12:30pm which resulted in scrambling for a car and hotel"
Cons: "We were told that our flight could not leave due to the absence of the pilot who was flying in from Detroit. Not sure why there was not a pilot available when there was a plane available."
Cons: "I had a delay of 4 hours. Got home very late. Not what I had planned on."
Pros: "The flight attendants were really attentive and came to our rescue. In flight entertainment was good."
Cons: "Americans airlines charged me extra to guarantee that my wife and I, along with our infant daughter could sit together. Of course with this came the expectation that we would at least have more leg space. Which we did not. Go figure."
Cons: "No WiFi on the plane. Made for a long flight with all the comforts we are used to these days. Time to upgrade that plane"
Pros: "Clean plane, kept cabin lights dim the whole flight until the plane was parked at the gate, and music at a good volume"
Cons: "None at all"
Pros: "Crew was great. No electrical outlets, wntertainment was mediocre. This was an old 747 that needs an update."
Pros: "Jams you up with connections in Charlotte."
Cons: "Always running to make connections."
Pros: "But, the customer service was good."
Cons: "The flight was cancelled."
Pros: "on time flight, excellent crew"
Cons: "I am STILL in Chicago :("
Cons: "Flight was delayed because the attendant was coming from a different destination."
Pros: "On time, non stop"
Cons: "New higher prices for less service."
Cons: "My screen was not responsive most of the time"
Cons: "Escape row seat in a non-escape row wasn't too fun or comfy. Took half the flight to connect to the WiFi to watch movies to discover that the selection was limited and poor selections at that."
Pros: "Crew was friendly and accommodating to handling my wheelchair and helping me to my seat most uncomfortable seats I have ever used. My neck was sore before we even took off."
Pros: "Very smooth. Outstanding A-321 platform."
Cons: "No place to plug in my dying phone. All Group 7-9s had to check bags. This is unacceptable. Had to wait on connecting passengers (didn't know the airlines did that anymore). I am tired and have to go to work at my usual time since the flight landed late."
Pros: "Boarded quickly. That's it"
Cons: "Food was terrible Service on board was unfriendly and inattentive Onboard security was shady - flight attendants allowed congregating around exits, isles, bathrooms. Also allowed large groups of people who knew each other to congregate in huddles."
Pros: "Full flight, crew worked timely"
Pros: "Can't really say much as I slept most of the flight."
Cons: "First plane's engine caught on fire."
Pros: "Spacious aircraft for a relatively short flight. I usually take a smaller aircraft that requires us to check our luggage. I'm reconsidering where I will have layovers now."
Cons: "Nothing"
Pros: "On time arrival"
Pros: "Everything! Leg room"
Cons: "The touch screen for entertainment was maddening!"
Pros: "LIKED NOTHING. 5.5 hour delay on a redeye?! What's to like?"
Cons: "EVERYTHING was poorly handled by AA for this delay. You're at LAX, no pilot? no 1st officer? Where's the planning? And we boarded the plane on time, deboarded the plane, they gave us warm drinks and pretzels and cookies to tide us over. 5.5 hours later? we take off. Nothing AA did was done right for the customer."
Pros: "This flight was enjoyable because everyone could choose their own entertainment. No one offered headphones, so I was glad that I had my own."
Pros: "Everyone was pleasant & professional"
Cons: "N/A"
Pros: "In general it was fine"
Cons: "The flight was not cheap and when I went to select my seat, it revealed that to not sit in the middle row would cost me an extra $60 each way. A bit much on the misc charges folks."
Pros: "Less lay over need pleasent crew"
Pros: "The flight had a delay of 4 hours in Philadelphia. I missed the appointment in Lisbon for which I was flying in the first place. Furthermore, I had purchased the ticket with the intent of flying with British Airways and found myself in a charter from American Airlines. I wish to be compensated for this mistake. Thank you"
Pros: "Food service was efficient and not delayed."
Cons: "Crew asked us to close window shades , so others could watch TV. It was difficult to find things under seat and reading light not as good as real light. Also we think 9 hours of darkness contributed to our difficulty in adjusting to time zone in states. My entertainment panel was very difficult to use and frustrating. It didn't respond to light touch, heavy touch, etc."
Pros: "American airline flight to Paris was great"
Pros: "Wonderful"
Cons: "Great"
Pros: "Trouble free and on time. Got in early to the CLT connection and AA put me on an earlier flight to BOS on standby. Very smooth trip. Good job AA."
Pros: "Spacious seating Attentive crew Entertainment"
Cons: "Hour delay for take off"
Cons: "Flight was delayed due to a "computer problem" that was subsequently deemed to be eligible for a paperwork fix."
Read more about Delta
Safety measures for airlines flying from Blountville to South Africa
Airlines flying from Blountville have enacted additional safety measures and adjusted policies to better accommodate travellers. Policies vary by airline.
Heightened sanitation
Daily cleaning, installation of cabin HEPA filters on flights from Blountville
Mandatory masks
Masks required on board, masks provided on flights from Blountville
Social distancing seating
Middle seats unavailable to book on flights from Blountville
Pre-flight testing
Testing for antibodies, testing for symptoms for flights from Blountville
Book cheap flights from Blountville to South Africa
Recent return flight deals
Search by stops
Search by airline
Search by price
Blountville - South Africa Flights