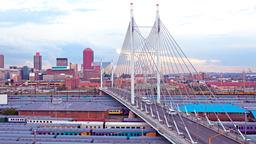 TRS - JNB
Find cheap flights from Trieste to Johannesburg
Search hundreds of travel sites at once for deals on flights to Johannesburg
FAQs for booking flights from Trieste to Johannesburg
How long does a flight from Trieste to Johannesburg take?
Which airlines provide the cheapest flights from Trieste to Johannesburg?
Which airports will I be using when flying from Trieste to Johannesburg?
How does KAYAK find such low prices on flights from Trieste to Johannesburg?
How does KAYAK's flight Price Forecast tool help me choose the right time to buy my flight ticket from Trieste to Johannesburg?
What is the Hacker Fare option on flights from Trieste to Johannesburg?
What is KAYAK's "flexible dates" feature and why should I care when looking for a flight from Trieste to Johannesburg?
Top airlines flying Trieste Ronchi dei Legionari to Johannesburg OR Tambo
Scores according to KAYAK customer reviews
7,9
Lufthansa
Overall score based on 27 791 reviews
Pros: "Plane ride was very smooth. I was particular about the type of plane. Fly-by-wire planes(mostly built by Airbus) tend to be smooth sailing"
Cons: "The back of the seat should have better storage. Was not good at all. Some flight attendants efficient but not friendly."
Pros: "Entertainment options were great crew was very friendly"
Cons: "Seat could be more comfortable"
Pros: "Smooth and easy flight"
Cons: "Food and drinks served late"
Cons: "Boarding was slow but they had increased number of wheelchair clients. Not their fault but was a known so the process could have been started earlier."
Cons: "I was traveling with my 5 and 10 year old kids. Lufthansa got us three seats in three different locations. When I asked to help us get seats together flight attendants told us that I should ask passengers if they could switch seats. Apparently Lufthansa staff doesn't ask passengers to do it."
Pros: "Plane was in good condition."
Cons: "Seats are lousy and armrests so hard my arms go numb. Screaming babies for hours without stopping ."
Pros: "The service from the flight attendants was wonderful."
Cons: "The seats are horrible without any lumbar support nor sufficient cushion for the seat. It leaves you sore all over. If the person in front lays back, they will be hitting your knees. The food for dinner was ok but the breakfast was horrible. Plain eggs with inedible spinach and tomatoes."
Cons: "No complaints. Good vegan food."
Pros: "Crew was nice. I will go again with Lufthansa."
Cons: "When purchasing tickets on KAYAK be very careful to notice you often ARE NOT buying the ticket from the airline and any issues you have will be with the reseller and not the airline. KAYAK should be more clear about who the seller is and you should ABSOLUTELY stay away from resellers unless you like to gamble."
Pros: "Everything was great. Not a single downside. Easy to follow announcements on connection, punctual and nice aircraft."
Cons: "Nothing."
Pros: "Relaxed trip. We were well cared for. Again very good staff"
Pros: "The staff was friendly and professional"
Cons: "The seats were too cramped, no chance to sleep on an overnight flight. In fact my back was quite sore from being cramped in the seat with no leg room and no under seat room for a small backpack. I'm only 5'2""
Cons: "There really wasn't any food on such a short flight so I'll neither penalize or reward them on that"
Pros: "The service was outstanding!"
Cons: "Someone stole my phone charger :("
Pros: "The crew was very friendly."
Cons: "1. There was no beverage service before the meal - that's new to me (travelled 4x around the globe, mostly with LH 2. It took 3 people to open the meal seal with the plastic knife ... 3. You need a written contact with your neighbor about the foot placement - space is so narrow, you need to take turns if you would like to come off the plane without back injuries 4. New custom: serve coffee AFTER breakfast 5. Nobody walked around with water or juice between the meals - you had to wake your neighbor since climbing over someone is no longer possible [either] 6. If you have 2 beverages on your tray and your neighbor needs to get out, you need a third person to assist (impossible to get out of your seat with 2 beverages in your hands (we tried it!) - just too narrow (even for a European Teenager) 7. It was not clearly visible who boards where. An Economy couple standing patiently in line at the Wong boarding line was sent back to the end of the long economy line - although NOBODY was in the business line"
Pros: "I like the Aircaraft - A350-900 and service"
Pros: "Used both front and back doors to board the plane."
Cons: "Unfortunately, boarding wasn't well organized. It would have been more helpful if rows (1 through X) used the front door and rows (X+1 through Y) used the back door. We had people seated in the front of the plane using the back door and people in the back of the plane using the front door. It slowed the whole process down and was rather chaotic."
Pros: "I liked the food and the election of entertainment. I'm"
Pros: "Quick boarding and arrived early."
Pros: "Beautiful clean aircraft . Superb crew."
Cons: "Boarding and take off was very delayed for a flurry ,this delayed my connection and made my total trip awful.i was traveling with a kid but still given last seat .Food was okay and crew was helpful. After having travelled to US lot of time I felt this trip was very tiring and frustrating."
Pros: "High quality service, attentive flight attendances, as always on Lufthansa."
Pros: "Nothing"
Cons: "Water was spilled on me by flight attendant. Luggage was left in Frankfort. Did not have clothes or medications, or daily necessities. Must wait 1 1/2 days to get luggage"
Cons: "We had to fly to mun because it was delay from florence"
Pros: "Flight attendants we good"
Cons: "Business class seats were just regular seats without a 3rd person. Legroom bad and seats narrow. Not good value b"
Pros: "The flight was punctual and smooth, maun concern!"
Cons: "no tv, no papers, food soso"
Pros: "Drinks and great stewardesses"
Cons: "No phone charger."
Pros: "Flights themselves were ok with friendly crew."
Cons: "Only two passport gates for non EU passengers at Frankfurt. Four employees at EU gates sat there and laughed at the angry crowd. Lufthansa should have anticipated this mass of people and had appropriate passport checkers there from that company. "Not our fault" does not cut it. Two planes 600 people each landed at same time. I'd guess a quarter missed connection. The process of rescheduling was a comedy of lies and inefficiency and lack of concern. Worst air travel experience ever. Ruined first two days of my vacation. Oh yea forgot the worst. No air conditioner running on runway at Houston at three in afternoon. Passengers visibly sweating before a nine out overseas flight. Blamed it on a mistake."
Cons: "The on board entertainment sucks you need to upgrade"
Cons: "The cabin got a little hot during the night and made it hard to be comfortable. Also, the seats lean pretty far back so I had little room in front of me when the person sitting in front of me leaned their seat all the way back."
Pros: "Everything"
Cons: "Not a thing"
Cons: "They forgot the luggage at Frankfurt."
Pros: "It was the most relaxing, comfortable, spacious coach flight we had the entire trip."
Pros: "good atmosphere at the terminal"
Cons: "Workers at the stores in the airport. The money confusion. best to use credit card not euro... a bit sneaky giving a euro and getting back Polish moneys..."
Cons: "It was delayed by 9.5 hours!!!!!"
Pros: "Munich airport ground crew did an exceptional job to transport pasangers From delayed flight from Lviv."
Cons: "Every thing was very proffasionally managed with very good customer service and smiles."
Pros: "I like the friendly crew. They give refreshments at no charge on a 40 minute flight and get it done in time."
Cons: "Nothing"
Cons: "I had a business class seat but it was really more like premium economy for other airlines, but with lower quality. Food, especially for business clsss was not very good. The person next to me flies with them often and pre-requested gluten free but they didn't have anything for her. The seats were not clean with a leftover tissue and apple core from a previous flight. Lufthansa is now my last resort option when flying to and from Europe."
Pros: "Great A380 aircraft"
Pros: "Munich airport is convenient and boarding went smoothly"
Cons: "This was an SAA plane, not Lufthansa. I have only had excellent service on Lufthansa. This flight again did not have a functioning entertainment system. I asked for this to be addressed and the SAA crew ignored the request and in the morning looked surprised to find out that several of the TV monitors had not worked at anytime on the flight. Not impressed."
Pros: "Seats are very, very cramped - no room at all in economy."
Pros: "Plenty of food & beverages. Loved the free movies!"
Pros: "Pre-bording with children and nice entertainment selection of movies, tv shows and music."
Cons: "rhe FA was saying that they have either pasta or chicken and they had beef, when asked what kind of pasta he said how would I know."
Cons: "My connecting flight was very close in time and even when I told a stewardess while I was exiting the plane, she made no effort to get me any help to arrive at my next gate faster. This resulted in my having to run to my gate after waiting on the long line at customs and I barely made my flight. Had I not been as physically able, I would have missed my flight even at my normal fast-walking pace. This should not have occurred- I should not have to run to my gate from one flight to another especially when I raised this concern to an employee of Lufthansa as well as a customs officer."
Pros: "The staff and crew were very nice and professional."
Cons: "There wasn't any entertainment options for this flight."
Cons: "not enough leg room, louder than expected engine noise"
Pros: "The food was very good, as well as the crew"
Cons: "The assistant to the handicap people is very poor l missed my flight from Frankfurt to Cairo because of the poor assistance it took them for ever to transfer me to my connection although I letting them know the timing of my flight"
Pros: "Crew were very nice and friendly On time Delivered my bags to my hotel"
Cons: "Lost my bags on the way there Entertainment unit didn't work on 10 hour flight Food was unbelievably bad. Worst food I've ever seen on a plane."
Cons: "Nothing really, everything was great! Flight was just extremely long!"
Pros: "The crew was amazing and the seat comfortable"
Cons: "Nothing I can think of yet."
Cons: "Poorly organised meal service"
Pros: "They an amazing crew"
Cons: "They need to improve on the flight check-in and boarding at thier airport in Bole, it is so messy. Also thier inflight menu is nothing special"
Pros: "Cabin crew was great at customer service. Very helpful."
Cons: "The food was the same on consecutive flights, which made eating painful. And the Addis Ababa airport is very poor right now."
Pros: "The flight was four hours delayed in Djibouti and there was absolutely zero, NO communication, whatsoever, provided by the Djibouti Ethiopian Airlines staff what was going on, how long the flight was going to be delayed, or if it was actually complete canceled for that evening."
Cons: "Flight ET365 was scheduled to leave Djibouti at 19:00 but did not leave until 23:30, without any screen information or by the Ethiopian Airlines staff at JIB airport how long the delay would be or if the flight was completely cancelled. Extremely unprofessional and ignorant handling of the situation"
Pros: "seat not comfortable"
Cons: "more drinks along the way"
Cons: "Not having to wait 3 days for my luggage"
Pros: "Very conformable and quiet."
Cons: "Nothing very nice flight."
Pros: "Crew was very nice, very helpful"
Cons: "3 hour delay in flight from Chicago to Ethiopia due to 'mechanical issues' made me miss my connection. I was put up in a hotel, but woke up in the middle of the night to roaches all over the place. Not the best experience"
Pros: "on time"
Cons: "they woke me up in the middle of the night to give me food.."
Pros: "But no in flight entertainment on the Addis to Tel Aviv leg"
Cons: "There was no entertainment. Breakfast was standard"
Pros: "Same as above."
Cons: "Staff needs to be briefed on what an insulin pump is."
Pros: "I like the Direct route"
Cons: "Long wait time at checkin Only certain employees accepted money for extra baggage fees Long time boarding Most staff were friendly An employee on board with short hair was not nice and her hair wasn't professional Paid $160 for the extra bag, but it was lost It is still lost!"
Cons: "Nothing"
Pros: "Flight time changed without notice. Delays in Medinah caused us to miss our connecting flight to Johannesburg. Really poor communication. No agents would take calls in Jeddah. Really terrible service. Would avoid using this airline at all cost. Not the first time I've been delayed by them"
Cons: "Flight time changed without notice. Delays in Medinah caused us to miss our connecting flight to Johannesburg. Really poor communication. No agents would take calls in Jeddah. Really terrible service. Would avoid using this airline at all cost. Not the first time I've been delayed by them"
Pros: "Seat layout-767 has only two seats across on the side sections, much better than three, which most planes have. Crew was courteous, captain explained reasons for delay. Plane was not crowded."
Cons: "Flight delayed two hours by weather. Ground operations seemed slow. All planes were delayed by weather, but ours took longer to get ready once weather cleared. Passengers were bussed to the plane for both boarding and disembarking while other planes used jet bridges."
Cons: "Cabin crew quite distracted. Between rows 19-23, orders were totally mixed up People given wrong food or drinks"
Pros: "I liked the crew. They are kind."
Cons: "The boarding in Addis was an absolute nightmare. No one could figure out where to go and when. Mombasa and Nairobi flight boarding was mixed. I've never seen anything like this. There was not enough room in the boarding area so everyone was pushing and shoving. I can't recommend Ethiopian airways to anyone after this experience."
Pros: "New plane fantastic cabin"
Cons: "There was a fight but nothibg to do with the flight crew just some passenger with mental issues"
Cons: "They didn't announce when boarding started/what zones were to go."
Cons: "The whole thing was a disaster. I lost my connection flight due to incompetence from the Ethiopian airlines representative"
Pros: "NOTHING"
Cons: "The experience from the airport to the plane to Lome was beyond troubling. If ever you are flying internationally from NYC, never fly from Newark New Jersey. Nevertheless, upon boarding the Ethiopian Airline flight to Lome that was supposed to depart at 9:15 pm, the courtesy of the flight attendants was a bit mundane. My mother and I sat on the plane for about an hour after the time of the depart before inquiring why we have no moved and the doors were closed. The flight attendant responded with, "We shall be moving shortly." The air conditioner was barely on. My mother is battling stage 3 Cancer and is an older woman so, I feared for the safety of her health in such a condition. About 30 minutes passed, and we inquired again. This time with a different flight attendant and she said she just did not know what was going on. Other people on the plane began to panic in a sense as well because like my mother and I, they too had a connecting flight to catch. The pilot did not inform the passengers of what was occurring. So, at this point, all passengers on flight ET509 had been sitting on the plane for an hour and a half. By the time we were sitting on the plane for 2 HOURS with the doors closed the pilot finally informed us that they were waiting for some paperwork. He did not apologize or give more information as to why we were sitting on the plane so long, with practically no AC, and weren't informed about when we would be pulling off. About 10 minutes later, the plane began backing up while people were still standing because they were restless with the wait especially when we had a 10-hour flight ahead of us. The pilot then got on the loudspeaker stating that we will be pulling in the air shortly and for the flight attendants to be seated. The pilot did not apologize for the inconvenience or state how long the flight would be or what time we would land in Lome, Togo. Once we were in the air, there were many safety hazards administered by both the crew and pilot. The seat belt safety information was not given, the exit areas in case of emergency were not discussed, what to do in case of an emergency, where certain equipment would be in case of illness or an emergency, and we were still not informed about the cause of the 2 hours and 15-minute delay. My mother and I consistently checked the flight tracker and it did not show the duration of our flight, our location while flying, no flight information was displayed and as hard working paying passengers we should have had all of the information and not have to continuously ask to get a slight answer. Also, I am a vegan and they did not have food for me. But there was a flight attendant who gave me extra fruit which I greatly appreciated. The flight coming back to Newark was decent, going was the major issue. I pray we are accommodated for these great inconveniences. Because to have spent almost $3,000 and receive this type of treatment is both saddening and disturbing to me."
Pros: "Spacious seats, attentive flight attendants"
Cons: "Bathrooms were messy and ran out of soap in one."
Cons: "Did not provide special meal although I called ahead to request it."
Pros: "On time"
Pros: "Everything Kosher food was excellent"
Cons: "Nothing"
Pros: "The crew where very pleasant, The service on the plane was good you had a choice of what meal you would like to have you also had a choice of any movie or entertainment that you would like to see or play there was more leg space and much more comfortable seating"
Cons: "I can't fault anything on this flight."
Pros: "The friendliness and willingness to assist passengers when they notice one facing a challenge"
Cons: "The chairs in economy do not give sufficient leg room especially for tall persons, this would present a challenge on long haul"
Cons: "My phone was stolen on airport premises"
Pros: "the air craft was very good and the comfort is good no complain..."
Cons: "i did'n't like some of the cabin crew the way they are ....and am very disappointed from kinshasa to my check in i did ask a lady about my bag, she told me i will get my bag to cape straight, and i did ask her two times about the bag, she keep saying the same thing i will get my bag to cape town, so until now i haven't find my bag yet, the number they gave me from the airport no body pic up the phone, so i don't know what i can i do to get my bag......if you can hep me in this mater please contact me on my email or on my cell number 0027 78 470 6195. thank you your best regards."
Pros: "Great crew, decent food"
Pros: "The flight was on time and they fed us well."
Cons: "Nothing really."
Pros: "Comfortable flight, pleasant airline attendants."
Cons: "Nothing."
Pros: "Very helpful, attentive and kind cabin staff."
Cons: "Somewhat dirty ( and smelly ) aircraft even though they are a very new fleet. Some seats had strange patches and stains. Overall cabin experience can be improved in terms of hygiene and food quality ( food was mediocre or slightly worse). Seat ahead reclines almost too much into personal space in the new 787 aircraft. The LCD displays don't pivot so it's virtually impossible to view the entertainment when the occupant of the seat in front fully reclines ( a somewhat irritating issue on a long flight )"
Pros: "I liked the interaction of the cabin crew with the passengers. They were helpful and responsive."
Cons: "I was disappointed with the limited entertainment options on board."
Cons: "Staff didn't seem very efficient. Flight sat on runway for awhile and braking was very abrupt. Bags took too long at the dar airport."
Pros: "Flight was smooth"
Cons: "Seats were dirty"
Cons: "Same as above"
Pros: "New aircraft with automatic flushing toilets!"
Cons: "I was suppose to stay on the flight in Hong Kong to continue to Ethiopia and they never made an announcement. I had a seat with a TV that did not work and it took over 30 mins for a flight attendant to respond."
Pros: "The crew very kind and made me feel comfortable"
Cons: "Old 767, with not comfortable set up and no individual TV set."
Pros: "Paid about 1000 round trip. Staff was attentive and respectful specially addis to LA. New aircraft was good and comfortable."
Cons: "Entertainment needs to have more recent blockbuster. Food variety should be expanded, need more choice"
Pros: "The service during the flight"
Cons: "The boarding was not very excellent"
Pros: "The best flight ever and the crew is super cool"
Cons: "Comfort level and food."
Pros: "Staff were pleasant"
Cons: "One segment of my flight did not have the gluten free meal I had requested ahead of time. Super crowded."
Pros: "flight left on time otherwise nothing noteworthy outstanding to mention"
Cons: "- poor food (as usual) - no inflight entertainment (as usual) - no priority boarding"
Read more about Lufthansa
Safety measures for airlines flying from Trieste to Johannesburg
Airlines flying from Trieste to Johannesburg have enacted additional safety measures and adjusted policies to better accommodate travellers. Policies vary by airline.
Heightened sanitation
Daily cleaning, installation of cabin HEPA filters on flights from Trieste to Johannesburg
Mandatory masks
Masks required on board, masks provided on flights from Trieste to Johannesburg
Social distancing seating
Middle seats unavailable to book on flights from Trieste to Johannesburg
Pre-flight testing
Testing for antibodies, testing for symptoms for flights from Trieste to Johannesburg
Book cheap flights from Trieste to Johannesburg
Recent return flight deals
Search by stops
Search by airline
Search by price
Trieste - Johannesburg Flights