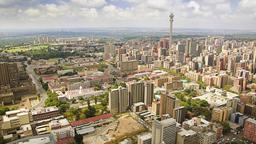 Find cheap flights from Ontario to Johannesburg
Search hundreds of travel sites at once for deals on flights to Johannesburg
FAQs for booking flights from Ontario to Johannesburg
How does KAYAK find such low prices on flights from Ontario to Johannesburg?
How does KAYAK's flight Price Forecast tool help me choose the right time to buy my flight ticket from Ontario to Johannesburg?
What is the Hacker Fare option on flights from Ontario to Johannesburg?
What is KAYAK's "flexible dates" feature and why should I care when looking for a flight from Ontario to Johannesburg?
Top 5 airlines serving from Ontario to Johannesburg
Scores according to KAYAK customer reviews
8,0
SWISS
Overall score based on 9 046 reviews
Cons: "Staff was very friendly, courteous and helpful."
Pros: "Crew"
Pros: "Got an upgrade to business class"
Cons: "Boarding was late and line was very lonf"
Pros: "Crew was great, seating comfortable."
Pros: "Officers in the airport are rude and offensive, racial discrimination."
Cons: "Change their employees, arrogant, not professional"
Cons: "seat comfort"
Pros: "Amazing crew"
Pros: "Delicious Easter eggs Beautiful interior design of cabin and seats Roomy"
Pros: "They had many snacks and meals. And the meals were very good. Staff was very friendly."
Cons: "Seating is very uncomfortable and small. Really limited on space if seat is reclined in front of you."
Pros: "On time! Courteous. Free meal! Even on flight less than 2 hours!"
Cons: "All good!"
Pros: "Flight attendants were very understanding."
Cons: "I requested a basinet for my infant daughter and I paid a total of $98.93 extra, but on the plane they told me they didn't know anything about that and they didn't have any basinet. I called Swiss as soon as I landed, and I've told my request was sent but it was never confirmed. They also told me they will send me an email when the basinet for the return flight is confirmed. At this point, I'm not even sure what I paid the $98.93 for."
Pros: "Unexpected food/snacks that were provided.Good crew and the plane was on time."
Cons: "Poor boarding process. Plane change caused poor seat selection after they changed the seats that we paid extra for. Very little leg room for an overseas flight."
Cons: "Because we missed our connection on our incoming flight, due to a delay leaving Newark by Swiss, Swiss cancelled our returning flights. So when we got to the airport on our return day, we were not booked on any flights. We were required to stay overnight and take a United flight home. Will avoid Swiss in the future."
Pros: "The food wasn't bad"
Cons: "Business seats suck"
Pros: "Nice breakfast treat and chocolate is always appreciated"
Cons: "Not a specific complaint about this flight but boarding in general is not smooth No online check-in that I could find."
Pros: "Food.confort.pillows."
Pros: "There was a very long line at the check in counter on the way back. Many people were nervous about missing their flights. Apparently the counter computers were out of order and they only had 2 stations to support the passengers at a very busy time. Other than that, everything was smooth and pleasurable."
Pros: "Swiss service relayable"
Cons: "This flight was missed due to the delay of the first flight."
Cons: "Mackenzie Gray/ My flight was cancelled due to bad weather conditions unfortunately. I'm upset that I never received my initinerary for my substitute flight! I tried online and calling the # that was provided no results. I managed to get thru to someone and they told me they would send the info to my email but they never did."
Pros: "Air hostesses were very courteous, friendly and the cabin was clean and comfortable. My flight from jfk to Geneva (then Zurich) was cancelled due to weather in Geneva (Swiss 23) so I got upgraded to a delta flight to Brussels then to Zurich Comfort+ !!! Thank you!"
Cons: "Flight from Zurich to Johannesburg: Swiss 288 (airbus a340-300) Sat in the last row of the Swiss air flight, economy, which was okay but our whole row video enternatinment system didn't work. You'd pick a movie and it wouldn't play. The games, camera and flight status animation all worked but not the movies. Air hostess tried resetting , still nothing. But it was a great opportunity to have a lovely conversation with my new German Friend Barbara and read my book! More lactose intolerant alternatives for breakfast which had much (cheese, yogurt, croissant) Other than those two , excellent flight. Thank you Swiss!"
Pros: "Polite cree"
Cons: "Crowded plane, long boarding and waiting to be seated"
Cons: "I bought economy class ticket! (I have a printout ticket as proof!) When I went to the airport i had a VERY UNPLEASANT surprise. I had a 23kg bag. Bording stuart said that my ticket is ECO LIGHT class and I don't have the right to any baggage. Worst thing of all was that the reason of my trip to Paris was my sister's graduation and half of the baggage was my formal wear and other half were presents for my sister! Your lack of transparency ruined one in lifetime special event- MY SISTER'S GRADUATION. I am very glad that you asked me for my opinion because I am using my free time to demand full refund, even tough the damage is much bigger than the cost of the ticket and it's irreplaceable."
Pros: "Was a very quick flight."
Pros: "Swiss is always a tad nicer than the alternatives"
Pros: "Comfort"
Cons: "Delay in BCN for an hour"
Cons: "My seat did not recline and my tv did not work"
Pros: "BEST FLIGHT OF MY LIFE"
Cons: "NOTHING"
Pros: "Almost nothing.."
Cons: "1) my seat was broken (didn't recline) 2) my USB charger... Broken.. 3) my food was in a metal container that was stamped and the ink from the stamp leaked and was pressed across my food. I was literally not about to eat the alphabet... (luckily, a nice attendant came by and apologized, as I know it was not her fault the food came out like this. 4) Rude attendant came over 25 mins after I had turned on my attendant button to ask for a bottle of water. (I turned it on while they were still serving drinks) (also forgot I needed water to take some medicine that required to drink a full glass) She came up to me and my fellow passenger, yelled at BOTH us while she was waving her hands our face. I mentioned to her "it's not polite to treat people this way" she moved her hands closer to my face thrusting her whole body over my fellow passengers face, and continued yelling at me about turbulence (while she's completely avoiding the rule herself.) He and I were both seated and buckled and not bothering anyone. She could've just taken her own lecture and kept ignoring the signal. I wrote about this in customer support letter that the 'NICE' and 'Helpful' attendant Gave to me that sincerely apologized for the previous attendants behavior."
Cons: "Very tight seating in economy for a transcontinental flight"
Pros: "The Swiss airline bit was about an hour late. Weather etc. But such things happen. The flight itself was fine. They even served food and a beer."
Cons: "The queues at Heathrow for passport control were long. The non-EU q was awful. Luckily the tube was running all night on those lines we needed."
Pros: "I had no idea i would be charged for just one check in bag!"
Cons: "I had no idea i would be charged for checked in bag! Scam!"
Pros: "Excellent crew"
Cons: "Terrible seats :-("
Pros: "food and crew were excellent: good meals, free wine."
Cons: "Screen was dim and low-resolution, controls slow and hard to use, no power outlets."
Pros: "Great customer service."
Cons: "Breakfast was a strawberry yogurt, orange juice and a croissant. Sugar free options ie. Eggs, rye or whole grain bread are a few examples of sugar free breakfast items that could be provided."
Pros: "Was all great as with other legs...will fly again"
Cons: "Seats seemed smaller but do need more entertainment options."
Cons: "Same as above."
Pros: "The service , the hospitality and kindness"
Cons: "There was a supposed difficulty with my entry in Europe when I tried to Check into Chicago. I thought that I had to cancel my flight. Swiss air representatives had to do much consultation, which took nearly an hour, while I was standing there the whole time. At the end, I was thanked for my patience and told all should be well and not even given a small upgrade for the distress this caused me. Traveling is disagreeable in general now, and personally, even moreso after this episode."
Pros: "seat too tight"
Cons: "person behind me wouldn't allow my seat to recline and was constantly pushing/kicking my seat. I notified crew, but nothing was done about it."
Pros: "Got upgraded to business class and had the best flight of my life!"
Cons: "Missed my fight, not by my Folt(big accident on highway 80) .. Paid 400$ fee for next connecting flight, but first they told me I have to buy new ticket. My laguage was shipped only to Zurich, but destination was Vienna.. so they didn't let me on connecting flight.. It took another 3hours dealing with people from Swiss airlines(great service"
Pros: "Gate changes and delays boarding made getting food between flights an impossibility. On board food was appreciated but was a snack and in 12+ hours travelling this made it tough."
Pros: "Aircraft was clean and spacious with ample leg room."
Cons: "Food was mediocre. Timing of delivery could have been better balanced."
Pros: "Nothing"
Cons: "The most racist and unfriendly and uncivilized people ever."
Pros: "Short flight. Not much is expected. 3 stars for no rating, except comfort. Small seats/felt cramped. Not a huge deal since it's a short flight."
Cons: "No negatives or anything that caught me off guard."
Pros: "Plenty of empty seats so it was much more relaxing."
Cons: "Seats are pretty crammed in (per usual) and on this leg of flight there were no overhead air flow things, so I couldn't get any air to blow on me. Prior flight did have them so I guess it depends on which plane design you are on. Air flow would be good on all planes."
Pros: "The crew was good and the seat allocation and comfort was excellent."
Cons: "Food was below average. This needs to be improved otherwise it is not worth it."
Pros: "Nothing"
Cons: "For such a LONG flight, grateful to ask Turkish Airlines to make available bigger aircrafts."
Cons: "Seats in economy are tight."
Cons: "Flight attendants have limited English fluency."
Pros: "Yes.The crew was amazing"
Cons: "To have a variety of foodstuffs especially the soft drinks. Hot Tea wasn't really hot.Just warm."
Pros: "Entertainment, and crew was nice"
Cons: "Seats and food. I had a dietary restriction (no dairy). But instead of giving me poached chicken and boiled potatoes be more creative and put more flavour. It's lactose free not flavour free"
Pros: "Reliable, high quality service"
Cons: "I will never forget Turkish airlines again. They stole our money. We were at our flight on time but they wouldn't let us board. They then said we were no shows and cancelled all our remaining flights with no refund. This ended up costing us around $3000. We don't have this kind of money and I don't know how we will pay rent next month."
Pros: "The staff the staff the staff. They made the trip so enjoyable. The A330-300 aircraft was smooth and silent. Very impressed"
Cons: "The seats in business class were not as soft as they could be but very impressed overall and good value for the cost of the business class ticket"
Pros: "Not much"
Cons: "They pack biz seats in 7 across. Most airlines go with 6 across. Lack of space and they charge the same as other airlines. Low value for the money charged. Much better value using if you use any other airline."
Pros: "Food was really nice"
Cons: "Crew wasn't caring, poor service"
Cons: "Boarding. The gates were cheep changing. Poor room between seats."
Cons: "Didn't happen. My first leg to Athens was canceled which created a humongous headache since it ended up canceling my return flights. Air Canada had to put me on completely new flights there and back. I think this has taught me to go directly through an airline. Justfly was not helpful. Neither was Turkish airlines."
Cons: "Had a layover in Toronto. From Toronto we flew to Istanbul and then Venice. While waiting in line to board in Toronto, I was told my carry-on luggage was too big and needed to be put under. I asked MULTIPLE times where my luggage would be- either Istanbul or Venice (final destination) and EVERY time I asked, I was told my luggage would be waiting for me in Venice. Once we arrived in Istanbul I asked AGAIN if my carry-on luggage was here or if it would be in Venice and I was told it would be in Venice. Once we arrived in Venice, my luggage was nowhere to be found. The lost luggage crew (and 90% of the people in Venice) were completely rude and acted like we were a huge inconvenience for them. (I've heard that many Europeans cannot stand Americans, but we were not being rude or obnoxious at all to anyone- we just wanted a quiet, romantic vacation.) So safe to say that it was an extremely rough start. We were in Venice for the Glass Art Society Conference in Murano and due to my luggage being lost, had missed the first day and a half, therefore wasting hundreds of dollars. Luckily my boyfriend's phone worked in order to spend our first two days of vacation (not to mention the amount of money spent on international calling costs) tracking down my luggage, but again dealt with completely rude people who barely helped us with any answers and even hung up on us multiple times (and I'd like to add that despite my frustration, I made sure that I was not speaking rudely one bit). The best answers we received were from the people at the Istanbul airport who told us that Venice received my luggage hours before I even called Istanbul- which I do not understand why the Venice airport did not tell me this because I spent all day speaking with them. Once I called back the Venice airport to confirm what the Istanbul airport told us, they said (once again rudely) that they called me on my phone but did not answer (which I already told them that my phone did not have any service and to call my boyfriend's phone number). So to sum up: I will never be flying to Venice ever again."
Cons: "Staff seemed to not care about passengers. Could partially be a language/cultural barrier, but i have consistently noticed staff just want to push through their tasks. Actual service is not a priority it seems. Another issue, often times they run out of food."
Cons: "The food"
Cons: "Shake all the time,vomited"
Pros: "Excellent crew service & food/beverage offerings"
Pros: "Entertainment was good. Flight was comfortable"
Cons: "The crew was unkowledgeable about toddler aircraft seats. The flight was delayed by 1 hour, causing us to miss our connecting flight."
Pros: "Great to watch live sports. Loading was fine. Food terrible. Staff ok."
Cons: "Istanbul airport is so overpriced, crowded and small."
Pros: "Punctual in terms of reaching destination, all else average."
Cons: "Less leg space, pantry service below expectations."
Cons: "Options for vegetarians were not really good."
Pros: "The crew is very nice and try to make the flight experience easier."
Cons: "They lost my luggage, and this is not the first time either"
Pros: "Overall flight is good"
Cons: "The crew is really not aware of how to deal with passengers of various levels. They don't seem to have the sense of responsibility..."
Pros: "First leg (Mia to Instanbul) crew was excellent!"
Cons: "second leg (Istanbul to Johannesburg) crew were rude!!!"
Pros: "Luggage policy, helpful ground and air crew. Price."
Cons: "IST stoppover, damaged luggages."
Pros: "Service, food, staff—all excellent!"
Cons: "The cabins on both flights were too warm."
Pros: "Everything was well taken care of."
Cons: "When boarding the flight from Turkey, to Mumbai , we had to climb up the ladder with our hand luggage.Being senior citizen and traveling in Busniss class was very hard for us."
Cons: "I was selected to seat near the window before departure dare unfortunately i found my self in the middle of the people, so dissapointed"
Pros: "Great service in the airplane plus they offer some amenities like slippers, tooth paste and toothbrush, they offer you wet towels to clean and refresh yourself during he flight. Really good."
Pros: "Service, updates, smooth flight"
Cons: "Very tight seating in enconomy."
Pros: "Everything. Clean plane, cool cologne and lotion in spacious bathroom. Crew was super friendly, helpful and accommodating to us travelers w kids."
Cons: "Nothing"
Cons: "Very disorganized the gate checking, staff ne d hospitality training . You ESP not have time for your queries and concerns . They are always in a hurry to finish talkign to you . Poor hygiene. The bathrooms are very dirty and has nomjand soap to wash your hands . Male staff in board come across unpolite. ingelt inwelcomed by the male flight attendant port side at the back.?"
Cons: "departure time changed 3 times"
Pros: "Flight was smooth. Staff were helpful and professional."
Pros: "Good entertainment system with lots of options."
Cons: "The plane was uncomfortably warm throughout the (long!) flight, which made it difficult to get any rest."
Pros: "Crew was very helpful and everything was good"
Cons: "Lost my baby stroller and didn't found when arrived"
Pros: "They put a fabric pad on the seat to make it softer . I'm 6' and was comfortable. They have nice children's toiletry kits. Great entertainment system, tons of movies and shows."
Cons: "If you sit the the second cabin on the 777 they run out of buns and champagne by the time they get to you which is unacceptable for business class and they only finished the meal service 2 and a half hours into a 10:30 pm departure flight which is way too slow. They tried to lie to me that they didn't have champagne but I saw them opening 2 bottle when I went to the front lavatory. Between meal services crew is non existent."
Cons: "Seats were cramped. Narrowest aisles I have ever seen on a long distance flight."
Cons: "Didn't get to Instanbul or my destination of Budapest. There were mechanical Issues that I was told were weather issues. I was delayed over 12 hours, missed two connections and given the runaround about getting a place to stay for the night. The shuttle service provided took another hour at 2am! $47 to cover four meals and no mention of flight credit on my first leg for the HUGE inconvenience. A direct flight to Budapest a 27 hours after the fact is the best they could do and wanted to charge me a change fee too!! My vacation is cut short by this mess and my travel companions already in country are waiting on me to get their trip started. I will not be using Air Canada or Turkish air until they can communicate between one another and provide at least average customer service. So, it's safe to say that it will be the 12th of NEVER when I fly Air Canada"
Pros: "Was GREAT. Comfortable, great food, service, flight attendants were very AWESOME... THANKS!"
Cons: "It never happened."
Pros: "Outstanding service Excellent food Adequate entertainment Seat recline was good for economy"
Cons: "For a long flight (8+ hours) legroom on this Airbus was quite cramped Again poor boarding announcements resulted in very chaotic boarding process"
Cons: "Had a nine hours layover and I couldn't even entre the Turkish airlines lounge. The airport in Istanbul also had terrible wifi connection. I would not fly this route again"
Pros: "I eventually arrived at the destination."
Cons: "Difficult to communicate with cabin crew due to lack of English. Flight was delayed by 1 hour. General atmosphere on plane was chaotic I think due to the small plane and length of flight as large numbers of people needed to use toilets."
Pros: "Stewards, air hostesses, food, entertainment & the toiletries kit"
Cons: "Seat size! Boarding queues"
Pros: "Not trying to be flattering here but it really is a good airline."
Pros: "The variety of films on show was decent"
Cons: "The crew skipped our aisle whilst delivering the toiletry bags, some announcements were made purely in Turkish without regard to English passengers. The boarding gate from Istanbul was opened much later than the advertised times."
Pros: "excellent food, service"
Pros: "Very helpful and respectfull crew"
Cons: "Boarding started 20 mins after the designated time"
"Less crowded aircraft"
Pros: "Service was fast"
Cons: "Better seats"
Pros: "Nothing"
Cons: "Proper communication"
Pros: "Not a lot"
Cons: "Customer service"
Pros: "non stop flight"
Cons: "Crowded, small plane. No air after people had boarded while fuel was being replenished (dangerous?), sitting at gate for 20minutes. This, after a 2 hour delay. Then a rough landing in Minneapolis- plane brakes sharply and suddenly, shuddered to a taxi rate of speed. simple snacks, not very good."
Pros: "Nothing"
Cons: "Worse experience ever, flight delayed, lost connection, many hours in phone trying to fixed and anyway lost the flight, spent so many time at the airport with the front desk so disappointed"
Cons: "You guys didn't allow me to get in this plane and i missed my flight."
Cons: "When we booked this trip via Kayak, we thought that we were booking on Westjet. Westjet knew nothing about the flight when we tried to check in."
Cons: "Plane had to divert from Salt-Lake City due to a storm. My son 17 years old traveling alone once in Salt-Lake City should have been given priority for an overnight stay instead of sleeping on an airport bench! Dinner + Breakfast vouchers would also have been nice compared to the 15$ food voucher..."
Pros: "Our flight crew were great. Pilots were great too."
Cons: "I missed my connection due to weather in Minneapolis. Was diverted into Milwaukee, but nope we are diverted to Chicago, but wait no we go to Milwaukee. Deboard into a close gate area. Rest rooms were closed. Then once refueling is done get back on and make Minneapolis at 12:15 am. Connection missed"
Pros: "The on board food was amazing, nothing like I'd ever had on a plane before. I was also pleased with the choices for entertainment."
Cons: "The seat was not comfortable in economy. I could not sleep and there were no air vents. Every time I tried to rest my head on the seat in front of me the screen would turn on and get super hot. I wish there was a cover or something you could turn the screen completely off."
Pros: "The flight attendants were amazing. 12 people had a connecting flight and they brought a shuttle bus. You dont see that kind of service any more 10 stars for that"
Cons: "Super small plane."
Pros: "The overall experience on the flight was quite pleasing. The flight crew created a warm atmosphere on what was a very cold morning. Seating was not the most comfortable but the wasn't unbearable."
Cons: "Delta should have a better food menu for those early flights unless the motive is to encourage everyone to eat an organic and wholesome meal prior to boarding, something we all should be doing."
Cons: "No food on board and we were hungry"
Pros: "Friendly crew."
Cons: "Slow boarding."
Cons: "No charging outlet."
Pros: "I liked the touch screen displays in each headrest. Seats and leg room comfortable"
Cons: "Boarding was somewhat unorganized"
Pros: "The crew"
Cons: "Timing"
Pros: "Flight was on time/ early."
Cons: "Have hot water for coffee and outlets for phones"
Pros: "The kind staff"
Cons: "Dirty bathroom on flight from Toronto Ontario to Atlanta. Smelled like urine."
Pros: "Boarding was smooth, attendants were nice and informative, and everything was on time"
Pros: "By"
Cons: "A three hour delay on the first flight and a hour delay on the second..."
Pros: "Crew was friendly!"
Cons: "Plane wasn't clean"
Pros: "The movie selection was good"
Cons: "Instead of a flight from Toronto to Atlanta.. it was a flight from Seattle to Atlanta, and I only had 45 mins to get to boarding because of the last minute flight changes."
Cons: "Customs massively backed up. Somewhat disorganized"
Pros: "Nothing."
Cons: "Flight left 2 hours late. Did not get adequate cabin service. Put in the back in an awful seat."
Pros: "Airline and airport staff were great"
Cons: "There was no time to eat. Nothing other than snacks. The time allotted was *barely* sufficient to get from gate to gate. We were starving when we got to our destination."
Pros: "Delta always tries to do the very best. There were no issues with Delta."
Cons: "I did not like the seat assignment. It seems that when I have booked through Kayak, I get a very bad seat. In this case, it was all the way in the back - next to the toilet. The seats didn't recline, and there was no window - because we were right next to one of the engines. I will use Kayak to price compare on future flights, but I will not book through Kayak. Not sure if this is just a coincidence - but it only happens when booking here."
Pros: "On Time. Nothing else to say,"
Pros: "Friendly, leg room, on time."
Pros: "There was nothing I liked about this flight."
Cons: "Everything from beginning to end was horrible. They messed up on our seats so I couldn't sit with my parents who are both elderly and need my assistance. The flight attendants were rude (no greeting, no smiles). My TV did not work and my tray for food was dirty."
Pros: "Ice weather and flight cancelled, but they waited until the last minute to cancel it."
Cons: "Ice weather and flight cancelled, but they waited until the last minute to cancel it."
Pros: "Delta did find us a new route to get us to our final destination after west jet booked on a flight that was already sold out ."
Cons: "We had to add on an extra connecting flight . We had to then fly from Toronto to Detroit then on yo Atlanta ."
Pros: "Flight went off pretty well. On time no complaints."
Cons: "Somewhere somehow you need to know that, although partners, Delta and West Jet do not share computer systems and that they are two completely different airlines. This affects ,sometimes, how luggage is handled especially when you land in another country and you have to manually transfer your own - and nobody tells you. You actually change airlines. Itinerary implies West Jet controls the entire thing. Not the case. Better job economic explaining what to With luggage and that, while itinerant implies 1 airline, they are only partners and should be treated separately."
Cons: "Aircraft seemed shabby despite refresh of Comfort Plus, food was really mediocre. Steer clear of the Asian Veg option."
Pros: "The flight was pretty empty so my entire row was empty so very comfy and it was the new bigger plane so lots of carry on room too."
Cons: "Nothing...I have no complaints"
Pros: "The crew tried their best. The seats were average. The food ok."
Cons: "The entertainment is non-existent. Wifi wasn't even enabled. Four to five hours without ANY entertainment is totally unacceptable especially with teens and kids!!"
Cons: "have to wait 2 days for the flight, so i would say that's a pretty objective zero rating."
Pros: "Staff, Ease of boarding"
Cons: "Bring back in flight meals, please"
Pros: "The boarding was very organised and the crew very friendly. The snacks that they offer is great too"
Cons: "They had to change tires before we lelt in Toronto. And we spent more than one hour on the tarmac."
Cons: "Temperature was too cold"
Pros: "Service was fast and the inflight entertainment is free. Lots of movies to chose from, which is nice for the long flight."
Cons: "It was the most cramped I have ever felt in a plane and also the longest flight. Horrible combination. Some of the crew were snippy."
Pros: "The food"
Cons: "No entertainment"
Cons: "Bad"
Cons: "West Jet gave me a "fake" ticket delta would not let me board missed the flight I had to wake up at 3am to catch. This is after I finally made it to my hotel last night at 11:30 pm. This is completely unacceptable. NEVER AGAIN IN MY LIFE WILL I EVER FLY WITH THIS COMPANY!!!!"
Pros: "Once again, the people were friendly, but I did not really experience much since I went to sleep as soon as the plane took off. I did, however notice that the seats reclined a little more than normal (which was amazing for me). I had a comfortable flight and caught a great nap."
Pros: "The flight attendants were great! Super friendly and helpful with everything!"
Cons: "I'd love slightly larger snack portions."
Pros: "Staffing was great!"
Cons: "The fact is that it is illegal to pack Sardines at compact as you are packing us on your aluminum cans."
Pros: "The flight being on time, friendly staff, clean aircraft.i"
Cons: "It was a morning flight from Toronto to Omaha via Minneapolis and unfortunately coffee wasn't served. Or maybe it got over."
"There was a 2hr delay to an 8:40 departure. SUPER irritating. Had chosen an earlier flight so that these kinds of things wouldn't happen. Breakfast was poor a croissant and a yogurt. Not enough for an adult, I've had better on other international flights."
Pros: "Smooth and easy flight"
Cons: "Food and drinks served late"
Cons: "Boarding was slow but they had increased number of wheelchair clients. Not their fault but was a known so the process could have been started earlier."
Pros: "Service was good. Flight attendants were friendly"
Cons: "The departure area at terminal 1 YYZ was crowded and not the most comfortable experience"
Cons: "Not much legroom and no tv's on a 10-hour flight"
Pros: "everything from the boarding and check-in process to in flight comfort."
Pros: "Overall"
Cons: "Space was limited"
Pros: "Nice touches like pillow and blanket, lots of movies and hot meals."
Cons: "My seat was very uncomfortable for such a long flight! It didn't recline and was cramped. Also I have terrible nut allergy and when I tried to communicate that to the flight staff the kept telling me to tell someone else."
Cons: "Be on time"
Pros: "I liked that we got served a lot of snacks and food :)"
Cons: "Nothing honestly! Smooth flight :)"
Pros: "crew"
Cons: "food screens"
Cons: "No complaints. Good vegan food."
Pros: "Smooth boarding."
Cons: "The cramped seats, not a lot legroom and people complained once you reclined."
Pros: "Crew was very kind and attentive"
Pros: "Service from Milan to Toronto was good"
Cons: "Service from Toronto to RdU not so good"
Pros: "Ended up flying with air canada after they switched us"
Cons: "Lufthansa switched us three times , and then when we got to the airport in toronto it was air Canada. They found our grandparents tickets but not ours. Ridicule our flight was supposed to be only 1h layover, inatead it's 6 and we are going to miss all our next travel accommodations."
Pros: "The service was outstanding!"
Cons: "Someone stole my phone charger :("
Pros: "Air Canada is a great airline too"
Pros: "Crew was wonderful. One of the smoothest flights I've taken in a long time"
Cons: "Boarding was chaotic and basically a free for all rather than by rows( back of the plane first)"
Pros: "The flight attendants all were very helpful and seemed to enjoy their jobs"
Pros: "Nothing"
Cons: "Water was spilled on me by flight attendant. Luggage was left in Frankfort. Did not have clothes or medications, or daily necessities. Must wait 1 1/2 days to get luggage"
Pros: "Crew helped us with connections"
Cons: "Choice of seat came with a cost. Very uncomfortable seating. Not enough room."
Cons: "New plane. Very little legroom. New seat back pouches hold next to nothing."
Pros: "Crew was pleasant and helpful, even once we had a long delay"
Cons: "The cabin was very tight and the seats were very uncomfortable"
Pros: "Easy flight and on time"
Pros: "nice and polite crew"
Cons: "no screens/maps with route information no enterteinment unless downloaded on your own devise, I had an Iphone which is too small to watch anything.... seat hardly reclined at all and felt extreemely uncomfortable"
Pros: "The crew were friendly, respknisbe and professional, while the food was tasty. We were on time and kept well informed along the way. The movie selection was good and the touch screens were some of the best in terms of image quality and responsiveness I've seen aboard a plane."
Cons: "Space and comfort. Lufthansa is joining too many airlines in figuring out the exact minimal space a human needs to be able to be seems hurtling through the air. This leads to cramped, tight spaces with little to no freedom to shift your body. Because of this limited space, seats can only recline so far and leave one uncomfortable, though that angle is enough to create even less space for the person behind you or for you, when faced with a reclining front neighbor. So, minimal benefit of minimal recline and maximum discomfort caused for that minimal gain."
Pros: "Huge, new plane, lots of helpful crew, personal entertainment screen, chairs laid back more than typical"
Cons: "Window arm rest didn't move up, boarding was crazy because YYZ airport doesn't have the format to hold lots of people, how to board was a bit confusing, and turbulance."
Cons: "The on board entertainment sucks you need to upgrade"
Pros: "Our stewardess from Toronto to Germany was the best that I have ever had."
Cons: "Great trip."
Pros: "Good service on the flight"
Cons: "Flight was delayed for over an hour once we were on the tarmac without an explanation and then baggage delivery in Faro was some of the slowest I've evert experienced."
Cons: "The cabin got a little hot during the night and made it hard to be comfortable. Also, the seats lean pretty far back so I had little room in front of me when the person sitting in front of me leaned their seat all the way back."
Pros: "Crew"
Cons: "Smelly plane,uncomfortable chairs, AC didn't work properly (hence the smell).No screens, spotty Internet."
Pros: "Professionali customer service. Food and beverage service very good and generous. Love the European hospitality."
Pros: "Everything"
Cons: "Not a thing"
Pros: "The flight was really on time and the flight crew was just amazing. The overall experience was exceptional. Will recommend this servic to any one who will like to travel"
Cons: "Nothing"
Pros: "The flight attendant was very professional. The flight itself seemed quick and easy, and I believe we landed early despite being delayed for takeoff."
Cons: "I wish the head rests had the "wings" that help keep your head from rolling back and forth. Also I wish we had an option for our snack."
Pros: "My trip was from IAH to FRA by Lufthansa flight"
Cons: "It was delayed by 9.5 hours!!!!!"
Pros: "On time, helpful crew, clean"
Cons: "Not enough leg room"
Pros: "Munich airport is convenient and boarding went smoothly"
Cons: "This was an SAA plane, not Lufthansa. I have only had excellent service on Lufthansa. This flight again did not have a functioning entertainment system. I asked for this to be addressed and the SAA crew ignored the request and in the morning looked surprised to find out that several of the TV monitors had not worked at anytime on the flight. Not impressed."
Pros: "Good entertainment options, large bathroom area on a lower level"
Cons: "Food options and space"
Cons: "2 hours late"
Cons: "I will not fly on Air Canada again...Eventhough this is listed as a Lufthansa flight there was nothing Lufthansa about it. Terrible food. Overall miserable"
Pros: "the magazine selection prior to flight, bottle of water in front of each seat and crew were great, the pilot's landing was amazing! The seat in front of me had weird legs that made the room under the seat smaller than other seats around me. So you couldn't fit in the carryon fully under it as you could under the seat diagonally from me, however, this ended up being a huge plus since I could use the legs of this chair in front of me as stepping places to place my feet during flight. Since airline does not provide foot rest, it was great to have this to elevate the feet for a long flight. More considerations should be give to provide footrest or at least these kind of foot elevations."
Cons: "The dinner and breakfast were a bit disappointing, but not bad and not a deal breaker at all since the rest of the flight was wonderful. I noted comfort as ok, but that's applies to all airlines - the seats in economy and no footrest is very uncomfortable, but that's on all economy flights, so no deduction of points there. I do want to note that I needed a boarding pass at the gate and stood in line for quite a while (I was first in line) before I was even acknowledged by a lady who ended up helping me eventually. But she was so cranky! (there were 2 ladies - one busy helping the crew and putting around barrier - she was fine, the other with a head covering (putting this hear just to distinguish the ladies as one was doing a great job)- not sure what she was doing, but she plainly ignored me standing at the desk in front of her, I didn't say anything, just patiently waited until she acknowledged me, and then she printed the boarding pass for me, but she was way to cranky to be in the job that she is in - no need for that kind of attitude."
Pros: "Food, very well organized crew"
Cons: "No leg room, long flight"
Cons: "Flight was delayed 4 hours and resulted in missing FRA - DEL flight. No help at Air Canada with rebooking missed flight."
Pros: "I was seated in an exit row and there were pillows and blankets made available to every passenger."
Cons: "The scheduling of the in flight events made no sense. The cabin was dimmed for take off (logical, given that it was a red-eye). However, once we were at altitude, the lights were put back on to serve dinner. Several people were woken up by this and it took like 1.5 hrs because its a big plane. Also, it was like 9-10pm local time by this point so dinner made no sense! Then the lights were dimmed and people tried to sleep. The lights were turned on 1.5 hrs prior to landing to serve a light breakfast. So, 6.5 hr red-eye turned into about 3.5 hrs of actual sleeping time. I would've preferred to be left alone and given a bigger breakfast."
Pros: "The breakfast, one piece of poundcake, that was the only highlight, and one decent size bathroom."
Cons: "Boarding was unorganized, nobody knew what was going on, but the biggest disappointment is there were no movies there are no video screens on the entire plane so unless you bring your own device and have pre-downloaded Air Canada app there are no entertainment options at all! Who ever heard of a transatlantic flight that didn't have a movie? Make sure you download the app so you can at least watch the movies on your tiny screen."
Cons: "They didn't have time to give half the people drinks and we weren't even given water."
Pros: "The crew were great! The seats are not that comfortable, it happened that I had 3 seats raw for myself but the armrests were not going up so I could not utilize them and lie down to sleep."
Pros: "Yes"
Cons: "Nothing. Flight was amazing"
Pros: "Very friendly and responsive crew. Announcements from the Capitan and chief of flight attendants are very informative and comforting. Seat positions: very good leg room (even in economy)!"
Cons: "Newer airplane, as 747s are kind of outdated now, especially for long distance flights. But overall had good experience with KLM"
Cons: "All of the less than good, obvious!"
Cons: "I paid for the preferred seat .and i found that people beside me didnt pay anything when i asked them ,"
Pros: "Flight and the crew!"
Cons: "Staff at the airport pushing you to upgrade to first class but not making it clear only the first trip from Athens to Amsterdam which the first class uses same uncomfortable seats as the economy to pay extra 130 euros ridiculous airfrance stuff! I should have flown all the way to NYC first class!!!"
Pros: "KLM STAFF WERE VERY PROFESSIONAL"
Cons: "SOME CREW MEMBERS WERE ABIT RUDE. THEY NEED TO WORK ON THEIR ATTITUDE"
Cons: "Half the screens were not working - crew were made aware but nothing was done. Vegetarian choices were poor to non-existent ; I witnessed crew insist to a passenger that there were no vegetarian options! They finally cobbled something together for him but not a pleasant experience"
Cons: "Crew members in Amsterdam were very rude and disrespectful"
Cons: "The plane is so old..,"
Pros: "Boarding was quick and flight was calm"
Cons: "The coffe and breakfast."
Pros: "Crew helpful. Food good."
Cons: "Better range of movies please"
Cons: "Travelled business class and was ace experience"
Pros: "Great crew, comfortable seating with enough leg room."
Cons: "Provide dinner before getting to joburg, instead of a snack. Flight arrives late so dinner would be appreciated"
Pros: "Nice aircraft"
Cons: "Unexpected refueling stop. 2 hr delay Lost connection Reached destination after 18 hr delay"
Cons: "Turn the lights on early making it hard to sleep"
Cons: "I have ordered Wheelchair for my parents which one of my parent didn't get it on Mumbai Airport. When they arrived on Amsterdam Netherlands Airport they were dropped to the gate assigned first and once the gate changed on the fly no body came to help them moving to the new gate assigned which was far away to walk. Nobody even came to tell them that the gate has been changed. It was because of my father's alertness they didn't miss the connecting flight and when my father asked help to members on airport none of them helped my parents and other 4 co passengers which also were on wheel chairs. It was so scary experience for them that they asked me not to book any more flights with Jet Airways. I won't recommend Jet Airways to any of my friends for their parents to travel to USA. I strongly recommend you guys to take a strict action against this. This is so unacceptable."
Pros: "Flight duration"
Cons: "Very stingy with the drinks Cramped seats"
Pros: "The flight AMS to MEX was smooth, very helpful personnel on board, we enjoyed a bit more space and the seat seemed a bit more comfortable."
Cons: "Besides the seat relative comfort, it did not recline much at all, i wondered what the extra money (at least $5 or $600) got us. The food, wine/ beer service was same as regular economy, the boarding took place at same time as economy, no drink before take-off if only sparkling water. And the plane was old generation 747 and the entertainment was same vintage: screen was not very bright and the selection of films was poor. No plug to charge electronics. We were disappointed with KLM when comparing with other airline companies offerings when you book in Premium Economy."
Pros: "Friendly crew! More legroom, good entertainment and food was great! Smooth landings pretty much on time."
Cons: "Boarding could be better"
Pros: "Nothing to mention"
Cons: "Crew was rude when I asked if there was a vegetarian option for the snack. I did request special meals for the trip. Even if they did not have a vegetarian option, they don't need to be rude!! Boarding was ridiculous. we were supposed to form a line and wait. Would have been a lot better if they boarded by seat numbers. Also they made me check in my fairly small and light carry on bag resulting in its contents arriving broken!"
Pros: "Very attentive crew. Attended to needs immediately. Took a lot of time with each person when someone had something to say."
Cons: "The seat I had with no seats in front of me was very small. Much smaller than the other economy seats because the tray table and video screen were in the armrests. Paid extra for the legroom by ended up losing it side to side. Really had to squeeze into the seat."
Pros: "The crew was efficient. Flight left on time. Food and wine served."
Cons: "No entertainment."
Pros: "Good selection of movies."
Cons: "Very small seats with no leg room and very little room on either side. The food was bad - even when compared to other airplane food. Plane is kept too warm."
Pros: "Seats were comfortable and there was enough room for hand baggage. I slept during the flight so do not have opinion on entertainment."
Cons: "Not able to charge my digital devices. When serving beverages and food, the same flight attendant missed me a few times. That was annoying but other attendants were very nice."
Cons: "Customer service"
Cons: "The cabin crew was racist. She told me to move back from an empty seat just because she wanted one of the guys ( from her country ) to set on it! Very rude and racist."
Cons: "Unaccompanied minor flying to Lisbon overnight. Bag was lost. No real effort to assist. Bags of unaccompanied minor should be treated with priority."
Pros: "crew were absolutely delightful, full of smiles and doing everything to make you comfortable. seats were fine enough and got some work done and a bit of sleep. first lunch was fresh and tasty, but the second, a burger, was edible, but not much more."
Cons: "tv screens are dated so movies are not as crisp as you find in newer planes. you need a 2 prong audio adapter to use your own headphones."
Pros: "Boarding was quick, Flight on time....just a regular service and plane"
Cons: "Terminal 3 Manchester is not worth staying longer then necessary, loud music, crowded....old"
Pros: "On time"
Pros: "The crew came to get me from the arrival gate to get to the departure gate since our plane was delayed. It helped to know that the airline was checking to make sure we made the flight."
Cons: "I did not get my luggage in Nairobi. The delayed flight that was the most likely reason it did not get to the connecting flight to Nairobi."
Pros: "The flight was very good, specially considering it was a daylight one. Staff was friendly and servicial. Tue food was above the industry's average."
Pros: "From downloading the KLM app to the final touchdown of my final flight, everything was an ease, checking in, the option to change my seat, the service received was great."
Cons: "The ability to state a seat or meal preference within the app would be good but otherwise all was good."
Pros: "Of the multiple international airlines I recently flew with, I would have to say KLM was by far the best. Relaxing atmosphere, comfortable seating, great in-flight entertainment, although I have the go-go in-flight data/entertainment plan with t-mobile (highly recommended), the flight included a decent selection of movies, television programs, etc. The food far exceeded typical "airline quality," even for an international flight - and included a fabulous little snack box with locally sourced gourmet and specialty items such as chocolate from Belgium, fine cheeses from France, and crackers from England. Drinks = gratis, and crew was exceptionally attentive and went out of their way to make flight as pleasant as possible."
Cons: "Nothing."
Pros: "Great crew service. Among the best ever."
Pros: "It was so easy to board and I had no inconvenience. It took 4 minutes from when I said goodbye to my family till when I was at the front of the gate."
Cons: "Nothing! It was all great!"
Pros: "Timing & efficiency. Good food though only a sandwich."
Cons: "Nothing. Could say there was no entertainment but I didn't want entertainment on such a short flight"
Pros: "Jet airways flight till mumbai"
Cons: "Poor legspace in Klm flight till Amsterdam"
Cons: "Why do the crew have to slam the overhead and catering compartments to get them to shut?"
Cons: "Terrible service in flight and customer service wise .. app functionality was below"
Pros: "Flight was efficient enough and staff were friendly."
Cons: "It was delayed quite a bit and more on-time updates would have been appeciated."
Pros: "Same as above"
Pros: "Excellent service, excellent food."
Pros: "Boarding was very efficient."
Cons: "Limited movie selection. Crew seemed stressed. Gave me wrong meal and then swaped for the right one. I asked for Diet Coke and was given white wine. Food quality was not good."
Pros: "Good and plenty of food available."
Cons: "No power to charge phones, laptops, etc and no WiFi available. For such a long trip (10 hours) below industry standard."
Pros: "captain was great."
Cons: "sardines!"
Pros: "Good food, good entertainment system, comfortable seating."
Cons: "Only one toilet working in business class. A crew member told me that it was a decision to fly with only one toilet to ensure no delay. There was a disgusting stench of sewerage for the complete flight from Amsterdam to Johannesburg. This was in all likelihood due to the broken toilet on the left side."
Pros: "Captain was updating us with the delay status."
Cons: "You have to be gold to get the priority boarding. In other countries I can do it with my silver status."
Read more about SWISS
Safety measures for airlines flying from Ontario to Johannesburg
Airlines flying from Ontario to Johannesburg have enacted additional safety measures and adjusted policies to better accommodate travellers. Policies vary by airline.
Heightened sanitation
Daily cleaning, installation of cabin HEPA filters on flights from Ontario to Johannesburg
Mandatory masks
Masks required on board, masks provided on flights from Ontario to Johannesburg
Social distancing seating
Middle seats unavailable to book on flights from Ontario to Johannesburg
Pre-flight testing
Testing for antibodies, testing for symptoms for flights from Ontario to Johannesburg
Book cheap flights from Ontario to Johannesburg
Recent return flight deals
Search by stops
Search by airline
Search by price
Recent one-way flight deals
Search by stops
Search by airline
Search by price