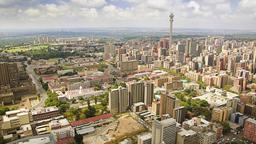 Find cheap flights from Oklahoma to Johannesburg
Search hundreds of travel sites at once for deals on flights to Johannesburg
FAQs for booking Oklahoma to Johannesburg flights
How does KAYAK find such low prices on flights from Oklahoma to Johannesburg?
How does KAYAK's flight Price Forecast tool help me choose the right time to buy my flight ticket from Oklahoma to Johannesburg?
What is the Hacker Fare option on flights from Oklahoma to Johannesburg?
What is KAYAK's "flexible dates" feature and why should I care when looking for a flight from Oklahoma to Johannesburg?
Top 5 airlines serving Oklahoma to Johannesburg OR Tambo
Scores according to KAYAK customer reviews
7,9
Delta
Overall score based on 29 818 reviews
Pros: "Crew was kind and helpful. Very clean and made sure we were able to sanitize and keep our area safe."
Pros: "On time"
Cons: "Nothing"
Pros: "quick easy flight"
Cons: "sockets to charge electronics"
Pros: "How ferindly they where get on airplane and caring they where the hold time on the flight"
Cons: "They bathroom up front airplane should be first class and back airplane have there bathrooms"
Cons: "Boarding zones is confusing. What does boarding zone "basic" mean?"
Pros: "Food was decent. Entertainment was decent."
Pros: "Great crew, nice plane, awesomeness me entertainment"
Pros: "Not a lot"
Cons: "Customer service"
Pros: "It's nice to be in a plane fitted with modern conveniences. Great entertainment options."
Cons: "I didn't have a window at all. The staff didn't offer any snacks to us. My bag was the only one that didn't make it while I had a plenty long layover."
Pros: "no very poor , terrible plans and plane service"
Cons: "better aircraft, better trained staff from delta service in tei cities wonderful fred"
Pros: "Flight attendant"
Cons: "Bathrooms were filthy"
Cons: "Didn't give us seats together"
Pros: "Solid crew!"
Cons: "No complaints. I was barely up in the air!"
Pros: "I thought the boarding process was somewhat messy and should have started sooner."
Cons: "The sound and touchpad on my entertainment console didn't work too well during the flight."
Cons: "Never made it because of my originating flight"
Cons: "Not getting turned around after flying in the air for an hour, having to get on another plane, and then landing at 4am."
Pros: "Cabin crew super helpful & friendly. The food was great - all snacks & meals were well prepared and had great flavor, I'm not saying it's a 5 star restaurant, but I was wasn't expecting the quality we received. Great job! Impressed by Delta service."
Cons: "Traveling is always a challenge - abundance of patience required! We traveled from Dallas, Atlanta, Amsterdam, to Rome & back. Every country had a little different process for boarding and getting around - most had friendly staff, on point, helping clueless, stressed, & frustrated travelers. I was really disappointed in Atlanta, not a very welcoming or helpful spirit for visitors to US - not all (80% were awesome), mainly those trying to greet and direct through customs. Most hate the arrogant America anyway, don't make it worse - put your best people on the front lines to help with international relations & show why the US is the best. Put those that don't want to be here loading bags out back! Sorry for the lecture, but this is any business!"
Pros: "Had a great experience with Delta all around. Seating and crew were lovely, in flight entertainment was great. Overall, very pleasant experience and flight was on time."
Pros: "Friendly staff"
Cons: "Cramped seats"
Pros: "Love the 757 entertainment system"
Cons: "snack mix is not great delayed takeoff"
Cons: "Need vegetarian meal in first class"
Cons: "The food was just ok."
Pros: "Boarding was quick and efficient."
Cons: "- Paid EXTRA for an emergency exit row and it felt like I was sitting on a hard wooden box the entire flight. - Food was awful/barely edible. - Plane was old, dingy and dirty. Window shade was broken."
Pros: "Friendly staff, good service and on time departure/arrival. Was also quite pleased with the food options available during such a long flight."
Pros: "great selection of movies"
Cons: "it was super hot on the plane."
Cons: "Delta seats in Economy are smaller (narrower) compared to their competitors."
Pros: "Airline was clean and upgraded, flight departed and arrived on time. Crew was courteous and professional."
Cons: "NA"
Cons: "Aircraft seemed shabby despite refresh of Comfort Plus, food was really mediocre. Steer clear of the Asian Veg option."
Pros: "on time"
Pros: "Got an upgrade to econ comfort"
Cons: "WIFI wasn't working. USB charging port wasn't working either"
Pros: "Crew was very helpful."
Cons: "Food was terrible and check in can be more organized."
Pros: "Flight crew was good, we arrived early on flight out and back! Feel like seats are tinier than ever, maybe it was just me. Food (water & pretzels) were OK, but nothing special (then again it was a short flight, so I didn't expect anything). Plane was small so we needed to gate check bags and the gate attendant came around and tagged everyone's bag for us, well before boarding which was hugely efficient - kudos to her on that!"
Cons: "Gate attendant's mic was broken (or she didn't know how to use) so she had to yell into the boarding area."
Pros: "none of it"
Cons: "It was Terrible I will never do it again"
Pros: "Service was fast and the inflight entertainment is free. Lots of movies to chose from, which is nice for the long flight."
Cons: "It was the most cramped I have ever felt in a plane and also the longest flight. Horrible combination. Some of the crew were snippy."
Pros: "Smooth and on time boarding,early arrival, comfortable flight."
Cons: "Very uncomfortable seats that are far too close for tall peolle"
Pros: "Short flight"
Cons: "Plane kinda of old. Just cookies and coffee"
Pros: "Received sky boarding despite having a seat near the front. I like the smaller plane because there was plenty more leg room where I was (9c). A variety of free snacks were offered along with starbucks coffee, score! I wish I'd brought my ipad to take advantage of the free wi-fi and movies in-flight. Take-off & landing were very smooth despite a delay upon take-off. Made my connecting flight with time to buy lunch."
Pros: "Not much to like here. The new crew was pleasant"
Cons: "Old crew was surly. Plane had much problems and finally replaced. Left 5 hrs late. Delta claims it doesn't have to compensate for a late flight - just a cancelled one so guess which this was The baggage fees are obscene and the gouging of the customer is immoral. No wonder people hate the airlines."
Pros: "Extra leg room with Sky priority"
Cons: "We upgraded to Sky priority but we're not allowed to load with Sky priority. They made us wait for Zone 3. We also did not get the designated overhead space we paid for and had to put our bags under the seat in front of us. A bit disappointing to pay $240 extra and not get what we paid for."
Pros: "I'm surprise that Delta airline serves free dinner for domestic flight, which is definitely a compliment. I would travel with Delta airline again"
Cons: "n/a"
Cons: "I was starving because of my short connection time and couldn't have lunch - wanted to eat something solid and they just had boxes with fruits and cheese."
Pros: "Great staff, quick service."
Pros: "Delta crews are the best in the US, very competent and they know how to take care of you."
Cons: "Flight delays. And their lousy air miles program which has become very difficult to redeem for travel. Sky miles has become very terrible. Planning to switch my loyalty program"
Cons: "horrible boarding management in SJC."
Pros: "Nothing"
Cons: "I did not like the fact that I have been with Delta for years and their response to me about booking my flight and using the payment method was they are working on it and there is nothing they can do. They would not even offer to hold my flight for 24 hours in case they fixed the issue within that time frame. It was very disappointing."
Pros: "Delta is truly a great airline. Trips were on time. Clean seats and great people!"
Pros: "The crew was great. Flight leader was entertaining and sounded well versed on the speakers. I really like that it was not a full flight. A little extra room to work with."
Cons: "Queue time in L.A to secure a gate. (Minor)"
Pros: "Booking, price"
Cons: "A little easier site navigation- understanding"
Pros: "Less hand bags, a lot of people trying to put their hand luggage ans there was no space"
Cons: "Controll the quantity of packages per person"
Pros: "Crew was friendly and attentive. Piloting was on time and precise."
Cons: "Space in economy seats is minimal and not comfortable for a 6' 190# guy like me."
Pros: "Smooth and easy flight"
Cons: "Food and drinks served late"
Pros: "It was canceled. And scheduled next day."
Pros: "Lufthansa is very good!"
Cons: "Now I will never buy anything from this site.It is very difficult and impossible to do last minute changes.Next time I will buy from the Airline strait."
Pros: "I paid to go with Lufthansa airways not with United Airways. And I came to know the day of the flight that I was to board United airways. Really disappointed."
Cons: "In the international flight United Airways charge for the Wiskey liquor. And that is ridiculous."
Cons: "No complaints. Good vegan food."
Pros: "Comfort and space"
Cons: "too many unruly kids"
Pros: "everything was great. Crew was very nice. good service. good food. Even bathrooms were located in the basement separately, nice and bigger than usual airline bathrooms."
Cons: "my TV screen didn't work. Long 9.5hr trip without entertainment."
Pros: "Crew were excellent!!!"
Cons: "Se headline"
Cons: "We were able to upgrade to a business class seat (row 1) just 2 days before the flight since we had put in a bid a month before to do so if it was accepted. Honestly, the seat DID NOT EVEN RECLINE, NOR DID IT FEEL VERY SPACIOUS! I felt very taken advantage of to only have access to that part of the plane giving us more leg room for $200 upgrade for each seat. When does a Business Class seat NOT recline??? At least my flight attendant was kind enough suggesting that I let the airline know about my unhappy experience."
Pros: "Crew, boarding, seat"
Cons: "Paris airport is extremely passenger unfriendly. Better to connect somewhere else"
Pros: "Flight was on time, and smooth. Food was OK. Very efficient crew."
Cons: "Wheel chair accommodation in Frankfurt is poor, doable but not to the US standards. Lufthansa gate staff member took us to the wrong elevator, ended up outside security and had to go through security screening all over again, now late for flight and not early boarded. Was told she was only on the job for 2 weeks, I don't blame her for her incompetence I blame her management! Plane was loaded on the tarmac via a bus for a large international flight...no gate?? Seats in economy class are equivalent to those on a domestic flight, fairly uncomfortable on a 12hr flight. Many of the entertainment choices were not available, you can select it but all it plays is a short commercial."
Pros: "The service was outstanding!"
Cons: "Someone stole my phone charger :("
Pros: "food was above average drinks were provided often entertainment selection was great staff was well mannered and smiling"
Pros: "Crew, food and entertainment were fine"
Cons: "Notoriously, on several flights I have recently taken, my economy seats do not recline at all. On long distance flights this is very uncomfortable! And on this flight from Frankfurt to NYC, my bag was lost, making a claim at the Lufthansa baggage dept took a very long time and the clerk said little, explained nothing and seemed annoyed with my questions."
Cons: "Having to go through a second security check line between flights in Frankfurt. Had already done it in cape town and no one could explain why we had to do it again. Side note: my flight from cape town to Frankfurt was earful... the guy seated next to me had excessive flatulence and their were dueling baby crying for 7/12hrs. IMO infants Should not be allowed on flights over 3hrs in length.... they can ruin a flight for a whole plane"
Pros: "Entertainment system"
Cons: "Always the same mess in Frankfurt to get into terminal Z, surely waited 30 minutes and almost lost connection. Food quality mediocre at best. Lost luggage, no Lufthansa representative around at baggage claim."
Pros: "Nice plane, airy. Lufthansa crew are always nice."
Cons: "Chaotic check-in. I'd checked in and selected seats in advance. But flight was overbooked and I got a standby ticket with no seat while my 4 family members, including 3 on the same reservation, were seated. I had to stand in line as a standby, and then was assigned a seat that didn't recline at all -- not the best for an overnight flight, and having planned, checked in and gotten a seat, IOW done what I was supposed to, it wasn't a nice way to be treated."
Pros: "Nothing"
Cons: "Water was spilled on me by flight attendant. Luggage was left in Frankfort. Did not have clothes or medications, or daily necessities. Must wait 1 1/2 days to get luggage"
Pros: "All"
Cons: "Nothing"
Pros: "Friendly crew, smooth flight, always offering water."
Cons: "I was hungry in this flight. I felt the choice of food was small and have never been on a 10 hr+ flight and felt hungry. I'm glad I brought my own snacks with me."
Pros: "Crew hospitality excellent"
Cons: "Nothing"
Pros: "Flight attendants friendly and professional. Like the use of warm towels. Most overseas airlines no longer do this"
Pros: "No vegetatarion food on return flight"
Cons: "No vegetarian food on return flight from Frankfurt"
Cons: "Not well organized and food is unhealthy"
Pros: "all on time"
Cons: "seating very cramped"
Cons: "The on board entertainment sucks you need to upgrade"
Cons: "The cabin got a little hot during the night and made it hard to be comfortable. Also, the seats lean pretty far back so I had little room in front of me when the person sitting in front of me leaned their seat all the way back."
Pros: "Everything"
Cons: "Not a thing"
Pros: "Boarding was okay, we still had the rush towards the beginning and the concern is always finding overhead space"
Cons: "Apparently if you're not awake when they ask you your choice, and it comes time to pass out food and you're awake... You don't get any. Really horrible. Food being handed out, you're hungry and not even an offer. They simply skip you."
Cons: "Great customer service!"
Pros: "Everything seemed to run smoothly."
Cons: "No issues this leg"
Pros: "Food was just OK. Crew was nice."
Cons: "The München terminal by the gate has two antic wending machine that work only with cash. Nothing around once you pass security in that part of the terminal. Internet wasn't working either. Poor Germans, they lack ideas and money.... Then the plane had issues, we left 2 hours late because some Computer on board malfunctioned. Many people lost the connecting flights. Overall, I will avoid this airport, and flight path in the future."
Pros: "I flew round-trip in Business Class from Munich to Kiev and then back to Germany via Frankfort and both flights were on time. The dedicated business class check-in line and advance boarding process was smooth - as were both flights. The cabin crew on both flights were very good and all spoke English well. My chief complaint is with the European Business Class seating model (3 across with center seat empty) - which does not afford much more leg room or seat pitch than in economy class. On the plus side you don't have to get in a fist-fight with anyone over the overhead bin storage problem since there are less people in business class and hence more storage space."
Cons: "The "European business class model" is not that great when you are paying a premium price to ride in Business Class. I think the prior 2 x 2 arrangement on each side with larger (and more comfortable) seats...plus more legroom and seat pitch...is preferable."
Cons: "It was delayed by 9.5 hours!!!!!"
Cons: "the hot meals were aweful"
Cons: "No boarding lines. Boarded late. I was not given enough time from my arriving flight. I had to spring the length of the airport and up and down stairs as the elevators had long lines. Maybe it was good it boarded late or I wouldn't have made it."
Pros: "Munich airport is convenient and boarding went smoothly"
Cons: "This was an SAA plane, not Lufthansa. I have only had excellent service on Lufthansa. This flight again did not have a functioning entertainment system. I asked for this to be addressed and the SAA crew ignored the request and in the morning looked surprised to find out that several of the TV monitors had not worked at anytime on the flight. Not impressed."
Pros: "Crew was very good on all flights. Packages, containing playing cards and some other items that were given to children during flights, were a nice touch. My husband changed his seat to accommodate a lady who was flying with her daughter, and was acknowledged by the crew and was offered a few extra snacks. Nice touch."
Cons: "Food on this destination was the best of other flight legs."
Pros: "The entertainment was terrific for a long flight. Staff was friendly and helpful."
Pros: "The Premium Economy seats were significantly better than Economy seats. The crew was very nice."
Cons: "The movie choices were not very good. Very few current movies."
Pros: "Entertainment options were incredible; great legroom in our seats."
Pros: "Service in general."
Cons: "I paid to choose my seat during the flight. However; they didn't respect the seat I paid for and they gave a different one, and the seat that they gave me wasn't a seat for the one I wouldn't had paid for. That same situation happened two times. During the flight from Panamá to Franckfurt and Franckfurt to Rome. That's why I felt they Robbed me."
Cons: "Needed a vegetarian option with each meal"
Cons: "Boarding was a complete mess. The flight was delayed by 2.45 hous leaving airport."
Pros: "The Crew was and professional and the flight was overall very comfy with great entertainment."
Cons: "The flight was delayed and due to this delay, my checked baggage did not make it onto my connecting flight to my final destination until 12 hours later. I know the airline can't control some of this but I had to go out and purchase clothing that I couldn't take in my carry on. Maybe they could've at least given me a little money towards this?"
Pros: "Everything about Lufthansa is amazing, and I wish all airlines could perform the same way Lufthansa does. The service is incredible, unlimited free drinks (including wine, beer), great movie choices, and plenty of room. Whenever I go to Europe I try to fly Lufthansa because they never disappoint. Wish American Airline companies were the same!"
Pros: "The plane condition."
Cons: "The flight attendants could have served some drinks in between the meals. They actually refused to serve something additionally when asked."
Pros: "Food was great, movie selection too. Everything was great except for I couldn't really get comfortable to sleep"
Cons: "Not sure how to make the seats more comfortable. I have some back issues though. However, some of my travel companions slept right through the flight."
Pros: "The plane ✈️ itself the attendants . The entertainment on board. Really great"
Cons: "Nothing dissatisfying about the flight nor the airline staff . Very polite, very professional. It was a Great flight. For long trips this airline is one of the best."
Pros: "The socks offered in business were comfortable and nice looking. The red wine was good."
Cons: "The food was just average and the seat not too comfortable"
Pros: "Good amount of space on the plane, lots of movies to watch, good food and drink."
Pros: "Crew helpful. Food good."
Cons: "Better range of movies please"
Pros: "KLM never disappoints, the cabin crew was extremely kind and helpful!. The food was great, nice leg room in regular economy class, thousands of movies and tv shows...it was great!"
Cons: "Well there was a LOT of turbulence but no one can control the weather and shout out to the pilot for giving us such a smooth landing a rough weather!"
Cons: "Flight got delayed 30 minutes"
Pros: "Great crew, comfortable seating with enough leg room."
Cons: "Provide dinner before getting to joburg, instead of a snack. Flight arrives late so dinner would be appreciated"
Pros: "the trip was excellent and comfortable. LOved the windows that shaded out rather than the having to pull down the plastic blind. entertainment on board top notch screen huge One hostess , Helen was absolutely fantastic and the best I ve had on my many trips. I will recommend KLM whenever I can"
Cons: "the headrest is hard. Apart from that- all was fine"
Pros: "Nice attention and good food. Plane and seats are confortable"
Pros: "Checkin 1a at Schiphol had long lines, and no seperate counters for just bag drop. My family and I had to wait for 50 mins, to do a bag drop which in,y lasted 1 min! Flight was delayed, without proper announcements."
Cons: "Seat pitch could've been more. At least let us know via Whatsapp that the plane is delayed, or at which belt the bags would come out. This basic info was lacking."
Pros: "Amazing services .. on time just exactly .. I feel really happy onboard KLM ❤️"
Pros: "Crew was fantastic."
Cons: "This was the most narrow airplane seat I've ever experienced. So uncomfortable."
Pros: "Crew was nice and friendly"
Cons: "Airplane so uncomfortable. Food horrible. Not even available for one of us what we ask for on what was offered. Bad taste and not what can be on a that length of time flight."
Pros: "KLM staff is great"
Pros: "Being fed was amazing and watching free TV was great!"
Cons: "I wish there were personal fans because it got uncomfortably hot sandwiched between people"
Pros: "quick/efficient boarding - good staff - good food - easy flight !"
Cons: "the connecting times for klm seem to be very close - if your running late to start - you may not make your next one -"
Pros: "Seat space a bit tight . I should have upgraded to more leg room . Next time!"
Pros: "My seat at the window was great and the staff really friendly and courteous!"
Pros: "The crew were very nice, food was tasty, seat comfortable and the entertainment great as well. Will be flying KLM again soon :)"
Pros: "Time was excellent even considering a connection delay they had. Very polite crew members. Good entertainment options."
Cons: "Cabin was crowded. Leg room was scarce, short seating space. Almost no room for sleeping if you're not a frequent economy traveler."
Cons: "No reading light in my seat..."
Pros: "Best airline in the business quick efficient and outstanding service What else can you say"
Cons: "I have ordered Wheelchair for my parents which one of my parent didn't get it on Mumbai Airport. When they arrived on Amsterdam Netherlands Airport they were dropped to the gate assigned first and once the gate changed on the fly no body came to help them moving to the new gate assigned which was far away to walk. Nobody even came to tell them that the gate has been changed. It was because of my father's alertness they didn't miss the connecting flight and when my father asked help to members on airport none of them helped my parents and other 4 co passengers which also were on wheel chairs. It was so scary experience for them that they asked me not to book any more flights with Jet Airways. I won't recommend Jet Airways to any of my friends for their parents to travel to USA. I strongly recommend you guys to take a strict action against this. This is so unacceptable."
Pros: "Last year I flew Lufthansa which was my worst experience flying ever. I thought the new standard was so low I would never fly to Europe again. I had heard KLM was good but I felt this was as good as could be expected actually much better. The food was even good."
Cons: "I would have to dream something up."
Cons: "Poor food, flight attend and finally baggage missing. Overall experience is extremely bad."
Cons: "Landlords gave an unpleasant service! Which continued with late of 50min of the flight, they didn't do anything to help/ to provide the passengers the answers. The food was cold It was comfort place to sit. Bad experience with KLM"
Pros: "NOTHING"
Cons: "Having to change my seat to accommodate a rude belligerent passenger, who had taken my seat, refused to move until spoken to by steward. She then made my flight a nightmare, until I let her sit in my aisle seat. Even then she was not satisfied, she abused me the whole flight damaged the screen so I could not use it until the steward fixed it. Demanded that I except any and all alcohol to give to her to drink. When I am tea total she then continued to abuse me. I asked the steward to move me he just shrugged his shoulders and said there was nowhere else. This is definitely my the worst flight I have experienced."
Cons: "The flight advertised meals..a small pastry was served an hour into the flight. I asked when the meal would be and was told a few hours...which turned out to be breakfast..i wated all night for food that only came an hour before landing. Now hungrey and tierd.I.will not be flying klm ever again !!"
Pros: "The staff tried to help me when it was evident we would not arrive on time"
Cons: "The connecting flight is too short of a time. We were late out of LAX and I missed my connection and had to sit in airport for 5 hours. Missed my grandson's third birthday party. Just made me sad as Travelled from far to try to make it."
Pros: "Good selection of movies."
Cons: "Very small seats with no leg room and very little room on either side. The food was bad - even when compared to other airplane food. Plane is kept too warm."
Pros: "Fast boarding"
Cons: "The entertainment system wasn't working for the whole 10 hour flight."
Pros: "He missed it due to having a 32 minute layover, which he ran all the way to board."
Cons: "he had no choice but to look at the closed door of his flight, and wait an additional 7 hours and they didn't even give him a voucher for food. I'm his mother, I'm currently visiting family in Scotland, so couldn't help him much. I'm pretty disgusting and disappointed by the whole experience."
Pros: "Crew was very nice and helpful, entertainment system worked well and had good choices"
Cons: "Seats were not very comfortable, it was uncomfortably hot and there was not air conditioner vent above like most other airlines"
Pros: "Boarding was quick, Flight on time....just a regular service and plane"
Cons: "Terminal 3 Manchester is not worth staying longer then necessary, loud music, crowded....old"
Cons: "After more than two hours of delay... Initially the flight takes off was at 8:35... Then 21:20... Then 21:50... Then 22:10. Finally we took off at 22:40... Refund our money klm..."
Cons: "Food"
Cons: "Please Endeavour to put the expiration date on the food served in the flight."
Pros: "Very friendly crew"
Cons: "KLM crews look unhappy with their work. Everything they do is a favor not duty."
Pros: "The flight was very good, specially considering it was a daylight one. Staff was friendly and servicial. Tue food was above the industry's average."
Pros: "Professional, welcoming and very friendly crew, well-maintained aircraft, comfortable seat and good food. Keep up the good work, KLM."
Cons: "Not much to comment on here."
Pros: "The crew were just amazing, such lovely male stewards! They were helpful and friendly and generally wonderful."
Cons: "The entertainment was quite dated and didn't have new movies etc"
Pros: "Easy airport business"
Pros: "Enough space good wine and on time"
Cons: "Nothing"
Pros: "Crew was excellent"
Cons: "Economy was very tight! Seats were uncomfortable"
Pros: "Good food, good entertainment system, comfortable seating."
Cons: "Only one toilet working in business class. A crew member told me that it was a decision to fly with only one toilet to ensure no delay. There was a disgusting stench of sewerage for the complete flight from Amsterdam to Johannesburg. This was in all likelihood due to the broken toilet on the left side."
Pros: "KLM Is an impressive flying experience. We enjoyed the comfortable seats, the in-flight entertainment, and the food. The flight attendants are top notch as well."
Cons: "The only complaint I have regarding my most recent flight was the incredibly rude service staff whom we experienced at the front counter at check-in. After a harrowing cab ride to the airport in which our driver continuously ignored my request to follow the GPS insisting that he knew faster shortcuts, we arrived 40 minutes later than intended. Additionally he dropped us off at the wrong terminal such that we finally arrived at the KLM gate an hour later than we had planned. This was especially frustrating as we are traveling with two small children and made every effort to be punctual and leave early to be sure we got there with time to spare. Not the case today. All of that I could deal with, but when we arrived at the KLM counter, and I apologized to the attendant staff member that we were late and explained that our cab driver got lost, she responded by chastising us first in Spanish and then in broken English. She made sure to make it clear to us that it was our fault and we should not blame the Argentinian cabdriver. The cabdriver was not actually Argentinian, but that is totally besides the point. I was totally taken aback to be treated so rudely as a greeting at the airline counter. My wife share the same sentiment. Nothing like this has ever happened to us before. Thank God, every single airport personnel and of course KLM staff member on board was incredibly kind and accommodating of our children subsequent to this. It saved what otherwise could've been a terrible experience."
Cons: "Stranded for 48 hours in Africa. Missed 3 flights due to complete incompetence, truly a horrible experience."
"Always exceptional service"
Pros: "La ponctualité."
Cons: "Variété des boissons proposées."
Pros: "Easy boarding, entertainment"
Cons: "Crew was not very friendly on bot departure and return flights. Will make me reconsider Air France in the future."
Pros: "I like the crew and their service, the food was amazing speacially the vanilla cheese cake desert was on point, loved it. I loved the "my flight "interaction on the screen and the different view of the plane, cockpit view, left, right etc.. amazing feature."
Cons: "The seat could have been much better as far as reclining and space. Overall I loved the flight."
Pros: "How great everyone was and smooth sailing."
Cons: "Made sure the flight was not over booked."
Pros: "Not much, seats are super uncomfortable"
Cons: "Better code sharing with KLM"
Pros: "It was very comfortable and pleasant."
Cons: "Could be a little better the service, the dinner was late"
Cons: "Really hard to get boarding passes online"
Pros: "Had decent room space seats comfortable"
Cons: "My luggage could have arrived for a start"
Pros: "crew great comfortable"
Cons: "Crew forced me to change my upgraded comfort seat to accommodate a 12 year old who they knew was going to be airsick. So I spent the first half of the flight next to a vomiting girl. Only after I asked to file a complaint, they allowed me one of two empty seats in premium. Terrible customer service."
Cons: "Baggage check in was stressful"
Cons: "It was a great flight can't think of anything"
Pros: "The transfer times were excellent"
Cons: "Better in flight entertainment"
Pros: "FA kept bumping into my seat waking me up"
Cons: "Return the 777 to 9 across"
Pros: "DIY snack area"
Cons: "Food and seating"
Cons: "Flight was delayed by at least an hour leaving Paris - a regular situation I experienced with AF."
Cons: "Departure delayed, reschedules and then cancelled without any direct notification to us with 2 first class tickets !! If we didn't have Kayak we would be sitting in the airport !,,"
Pros: "Nothing"
Cons: "Horrible delay. I got letd to my next flyight. The airline stuff didn't assist me at all and didn't wanted to help me getting to my next flight. Horrible"
Cons: "My entire travel experience became extremely rushed and chaotic due to my flight being canceled and me being alerted -LESS THAN AN HOUR BEFORE IT TOOK OFF! This is unacceptable."
Pros: "That I was able to sleep a bit on the flight - and that we gained an hour."
Cons: "It left at 6 am. Which means we had a wake up call from the airport hotel at 3:30 am to stand in line with hundreds of others. The Air France app on my phone didn't let me pre- check in."
Cons: "My luggage was lost in Paris. Now I need to wait still."
Pros: "The food, beverages and choices of movies, entertainment There was a medical emergency that caused the flight to land in Canada. This was handled very professionally - I hope the passenger ended up getting the care needed and is doing well."
Pros: "25 min ahead schedule!!!"
Cons: "Cabin space, too narrow rows."
Pros: "Enjoyed my food, especially tasty for airplan fare!"
Cons: "Not enough leg room"
Pros: "That flight have been short"
Cons: "Fly attendants have been in hurry when they served snack"
Cons: "Flight cancelled because of weather"
Pros: "great seat, good food and drink, pleasant staff, efficient boarding and exit."
Cons: "no complaints"
Cons: "People may think,that the delay of the flight has set my mood for this review but I can ensure it has most definitely not. With all the bad weather, I was already very happy to connect right on time in Paris. However, a long haul A380 flight with such a tight seat configurstion is almost embarrassing for an airline. The in flight entertainment is at a very poor level, not only with the screen being very small and outdated, many of the movies are only available in French and the international selection very limited. The food was not much of a delight, whereas the presentation was nice. However, in all the 7 h between the services, nobody came around with refreshments in a completely booked flight, neither was announced that a trolly would be set for self service in the galley. Lucky the ones who got up and found out about. In terms of amenities, again, the airline is lacking of originality and saves cost. Bottom line: you get from A to B, but there are so many better competitors in the market, which I shall definitely consider on my next travel."
Pros: "I would like to come on time each trip because I got two late time before with airfrance"
Pros: "The food was pretty good and the staff were friendly. During our transfer in Paris, my mum had a medical emergency and had to go to the medical centre. As such wr couldnt go to our final destination in Morocco and had to get our luggage off the plane. The staff at the AF counter were very helpful in that aspect. And when one of the luggages was completely damaged, it was replaced it with a brand new one which was fantastic. On the way back, we had some issues with the ticket because we didnt go to Morocco as planned which resulted in some trouble checking in. But the staff at the counter were quite helpful."
Pros: "The inflight service"
Cons: "The 3 hours delay"
Pros: "On time after latish start"
Cons: "Staff took carryon bags even for skypriority even tho lots of room in overhead, allegedly to speed deplaning. Nowarning to repack. Infuriating and stubborn staff!"
Pros: "Friendly staff"
Cons: "Window pane was broken on my side and I couldn't shut it down. As it was a day flight the sun heated my skin badly"
Pros: "the Airline"
Cons: "The Airport, Security, Boarder control."
Pros: "I liked the way a fligh attandant treated me and another two passengers. At the end of the flight he gave us a cup of strawberries for all. The food was delicious specially that pasta, it was yummy."
Cons: "TV was too slow."
Cons: "Clean. Courtesy of staff on plane."
Pros: "It was a 30min flight not much to say The crew on the ground really took care of us"
Cons: "Na"
Pros: "All crew I interacted with was great, friendly, and helpful."
Cons: "Flight was late. Boarding very slow. Entertainment was ok by today's standards. Each seat had a display, but movie selection was not great. For a French airline I was looking forward to breakfast -- maybe some nice pastries or at least a decent croissant with jam. None such. It was disappointing. Meals were not impressive either, but the complimentary wine was good."
Pros: "Seats were comfortable with good recline. Food was good, but not excellent."
Cons: "They forgot the snack/breakfast service for the front right section of economy then had to rush it. Overall, the service was good, but some things just seemed off. An attendant call was never answered, etc."
Cons: "Too crowded"
Pros: "A short flight but attendants served us a snack and water with a smile."
Cons: "No business class"
Pros: "nice crew; excellent check in experience!"
Cons: "boarding in Riyadh is always a nightmare. and as many have noted, the seats are too close for the average size of many boarding in Riyadh"
Pros: "After riding in premium economy for the 8 hour flight we had, this one wasn't the same. No tvs, way less leg room, we were able to have a window seat which was great for my sister since before we didn't have the window seat option. The snack was good also."
Cons: "After riding in premium economy for the 8 hour flight we had, this one wasn't the same. No tvs, way less leg room."
Cons: "Airport handling is catastrophic. A lost bagage created the twins to be locked. Half an hour and we could not enter. Delays and huge mess in front of police checkpoint. No announcement and no care for passengers approaching departure time. And to top it all no announcement of any delays. Had to cheat my way through the priority line and run a sprint through security and beyond. Reached the gate to note that there was a delay of 5 minutes.... Grrrr"
Pros: "This plane was the nicest plane I had ever been on. Very comfortable and the entertainment was amazing!"
Cons: "Airplane food is airplane food I guess."
Pros: "Not much"
Cons: "Ground service at check-in was very poor: Misinformation and failure to provide a level of service that other SkyMiles partners provide for Gold level traveler."
Pros: "Same as above, the crew was very friendly and the food was great."
Cons: "Seating was cramped and uncomfortable for a tall person."
Pros: "No complain about Air France. The service and food are very good. Enjoy it."
Cons: "Our return flight is Milan--CDG--SFO. The transfer time at CDG is 1 hour. The line at CDG is incredibly long. We barely made it. IMPOSSIBLE for tax return. Very bad flight connection experience."
Cons: "Exiting passengers from the rear exposed the entire flight as people had to walk past those seated from the back to front. Great social distancing and we'll done British Airways"
Pros: "No and no."
Cons: "Very crowded in.club class. Way lower standard for business class as compared to the other airlines."
Pros: "Crew was friendly and everything was perfectly on time!"
Cons: "4 hs delay"
Pros: "The flight was on time and landed early"
Cons: "The bags could have come out earlier and the food could be better"
Cons: "I made a mistake in my daughter's surname while booking online, BA refused ro change it at check-in and forced me to buy a new ticket for her."
Pros: "Leg room fantastic"
Pros: "The crew were very attentive and there was a large variety of in-flight entertainment."
Cons: "I am not a heavy set guy but the seats were unreasonably close to each other, this meant that when you eat a meal your elbows push into your sides making it hard to bring food to your mouth."
Cons: "Direct flights to and from South Africa to USA not via Middle East"
Cons: "Very narrow seats"
Pros: "The crew, the food and the smooth journey."
Cons: "Seating is a big problem. I am only 192 cm tall and cannot really fit my legs into the space. Have them out in the corridor"
Pros: "That the flight was on time."
Cons: "not applicable."
Cons: "Seat was broken. Reclines without requesting. Tray also needs attention. Seat 15C"
Pros: "Quick boarding."
Cons: "Nothing. Pretty good for a short trip."
Pros: "Check-in at BWI could not have been nice/more courteous. Great flight and crew!"
Cons: "We love this BA flight out of BWI."
Cons: "Better business class seats"
Cons: "Delayed, twice!"
Pros: "New Years flight... very special. Great staff and grear entertainment on board"
Cons: "The flight data was not showing... could have been interesting especially on a New Years flight"
Pros: "This was a charter by BA. Airbus A320 with amazing legroom. Was slightly annoyed by them not having coffee ( to wake me up for the drive home) but I suppose I get why they weren't serving hot beverages."
Cons: "The beverages thing above."
Pros: "The safety video."
Cons: "Cleanless, dont charge people to change seats when the flight is not super busy...."
Cons: "Don't like the business class seating configuration. The entertainment system played up and only worked in half the cabin. They tried to fix it without success"
Pros: "Good food, friendly cabin crew, prompt boarding and arrived on time."
Cons: "Narrow seats, not enough leg room"
Pros: "Gave me a bagel before landing."
Cons: "Boarding process was disorganized, no one helping adjust suitcases to maximize space (one guitar laid on its back instead of standing on its side took an entire bin instead of half), the flight attendant woke me up to lift my seat back because the person behind me wanted to eat. Their flawed design is not my problem."
Pros: "The A380 is roomy with large overhead bins. Its quiet and smooth. Flight was on time!!"
Cons: "It was impossible to select a seat in advance. I could not even get to seat selection at online checkin. It was very frustrating. When I went to BA in London and Los Angeles they said it was responsibility of AA and when I went to AA in London & Los Angeles they referred me back to BA. Why can I not choose seats like on other airlines????"
Pros: "BA in South Africa run a clean efficient airline. Planes are new crew well trained and food is good."
Cons: "Preseating totally random no matter your status. Booked state of my choice well in advance and was presented at the back of the plane on check-in"
Pros: "I liked that we landed 30 minutes in advance for both flights to and back, compared to the other parallel flight via SAA which was delayed 2 hours when we arrived back."
Cons: "I didn't like the cheese roll I asked for as the whole roll and cheese was literally stuck to the bottom and parts of the bottom of the roll were mushy. The staff were professional but lacked personality and seemed a little hollow."
Pros: "Clean"
Cons: "my flight was cancelled"
Pros: "I liked the seats that I got. Staff were friendly and it was a comfortable flight overall."
Cons: "There wasn't enough drinks (water etc) coming around after meals."
Pros: "Food was tasty"
Cons: "Was delayed"
Pros: "Quick and efficient boarding."
Cons: "The way that the crew (both in economy on right of plane) spoke to, and handled sensitive situations with several of the passengers in a loud and rather rude manner. This is not the British way that I have been accustomed to on previous BA flights, and is rather upsetting. The crew were very abrupt in general, and did not have that seasoned and polite demeanor which I expect from BA."
Pros: "BA moved me on to the Kulula flight without any fuss and gave me a meal voucher."
Cons: "I got to the airport to find that my 19:15 flight had been delayed to 22:15. I hadn't received any notification from BA and still do not know the reason for the delay. The only other option available was for BA to put us on the 20:20 Kulula flight to Lanseria and then shuttle us from Lanseria to OR Tambo. It really is not pleasant to get back home so late on a week night and not even be given any warning or any reason for the huge delay."
Pros: "cheaper pricing"
Cons: "no mention of visa entry to US when I booked my trip !! caused me all sorts of problems .... you must make double and triple check that when booking a ticket to a country that requires a visa it is a 'click to accept' thanks"
Pros: "Crew were excellent. Very friendly and helpful."
Cons: "Boxes under the seat in front took up legroom (but it did ensure good entertainment options). Could have offered some more drinks."
Pros: "The staff was great, friendly, helpful and professional."
Cons: "I thought the food lacked imagination, was skimpy and too hot. I burned my mouth several times. I really do not like having to pay for a booked seat. I have special needs at my age and so booking early is how I typically make sure I can access the bathrooms easily without climbing over sleeping passengers. I picked flight for the price, but in the end I should have stuck with Delta, KLM and Air France and got the extra miles as with seat bookings and only one bag allowance, what I ended up paying did not make it worth it. Oh well, live and learn. Seats were tight, anyone bigger than me would have really struggled."
Pros: "Friendly and helpful crew"
Cons: "My wife and I having to sit in separate seats when there were seats available next to each other. Being charged excess baggage when one suitcase was weigh under weight"
Pros: "All the normal stuff of flying domestic."
Cons: "The way that my brand new suitcase was damaged on the flight and BA just said that handles are excluded from bag damage. Thus, they can do what ever they want with your bag's handles, manhandle it and not take any responsibility. My suitcase was clearly damaged by the way it was handled since i booked it in till i received it again and they just said sorry...there is nothing we can do for you!!! Now that is is poor customer service."
Pros: "I have physical limitations and required assistance stowing overhead luggage and help getting out of seat. Crew were terrific. Wheelchair assistance also great. Travels on my own."
Pros: "Everything was great , food was excellent and included clotted cream !!!!"
Cons: "Nothing"
Pros: "Helpful flight attendants"
Cons: "8 hour flight with only one meal and barely a snack Seats were quite tight"
Pros: "Made up for time due to a big tail wind"
Cons: "Took off late and had to wait 45 minutes for luggage"
Pros: "Flight was on time,actually ahead of time."
Cons: "Aircon was not efficient. Very hot in the plane."
Pros: "The space on the A380 is nice, comfortable seats, and the crew was very considerate"
Cons: "No between meals drinks (like water, etc.) or snacks left out on this 11 hour flight. The seats are still a bit close together... for the comfort of a long legged man behind me, I was not really able to recline my chair at all."
Pros: "Aside from the typically narrow seats, the service included all the hallmarks of higher-tier service, such as hot towels, cloth napkins, a good meal, and so on. The crew was attentive, as well."
Pros: "Timely."
Cons: "The airplane was really old. The screens wouldn't start for a really long time. Very, very few options for movies and the screen and sound had terrible quality. Food was not really good."
Pros: "Staff was extremely friendly"
Cons: "Seats were too close and comfort was hard for the long flights. I wish premium economy was better explained to one world partners prior to booking so there would be access to better seats."
Cons: "$100 just to choose a seat ? $100 for a 2nd bag? A Kellogg's bar for breakfast? Shame on them."
Pros: "Strong tailwind brought us in 30mins ahead of schedule."
Cons: "Nothing. Was a smooth and friendly flight. Cabin crew were courteous and efficient."
Cons: "Took forever to serve cold drinks and food. Said we were going to have a short flight due to tail wind so they would not serve hot drinks. Mean while we landed at the expected time of arrival."
Pros: "Great food. Ground staff were very accommodating."
Cons: "Flight crew attitude. Cramped seating."
Read more about Delta
Safety measures for airlines flying from Oklahoma to Johannesburg
Airlines flying from Oklahoma to Johannesburg have enacted additional safety measures and adjusted policies to better accommodate travellers. Policies vary by airline.
Heightened sanitation
Daily cleaning, installation of cabin HEPA filters on flights from Oklahoma to Johannesburg
Mandatory masks
Masks required on board, masks provided on flights from Oklahoma to Johannesburg
Social distancing seating
Middle seats unavailable to book on flights from Oklahoma to Johannesburg
Pre-flight testing
Testing for antibodies, testing for symptoms for flights from Oklahoma to Johannesburg
Book cheap flights from Oklahoma to Johannesburg
Recent return flight deals
Search by stops
Search by airline
Search by price