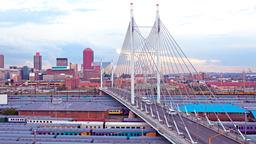 Find cheap flights from O'ahu to Johannesburg
Search hundreds of travel sites at once for deals on flights to Johannesburg
FAQs for booking flights from O'ahu to Johannesburg
How does KAYAK find such low prices on flights from O'ahu to Johannesburg?
How does KAYAK's flight Price Forecast tool help me choose the right time to buy my flight ticket from O'ahu to Johannesburg?
What is the Hacker Fare option on flights from O'ahu to Johannesburg?
What is KAYAK's "flexible dates" feature and why should I care when looking for a flight from O'ahu to Johannesburg?
Top 3 airlines serving O'ahu to Johannesburg OR Tambo
Scores according to KAYAK customer reviews
7,9
Delta
Overall score based on 29 258 reviews
Pros: "The crew was nice"
Cons: "The social distancing, the cdc is recommending 6 ft but there are passengers directly behind and in grinning us and only one passenger seat empty between 2 people. With covid on the rise, how are you actually doing your party to take care of your customers."
Pros: "When I asked for a seat change the crew was very accommodating"
Cons: "With covid in Seattle I was placed next to a restroom. I did not see any bathroom sanitation occurring during the flight, and no sanitizer available anywhere."
Pros: "Ok"
Cons: "So uncomfortable with tiny seats"
Cons: "Space on airplanes"
Pros: "Wonderful hospitality, excellent service!! Clean, well thought meal service."
Cons: "Hoping that this will continue!!"
Pros: "Good crew, my seat did NOT recline."
Cons: "Plane was somewhat crowded."
Pros: "Not a lot"
Cons: "Customer service"
Cons: "Bring ear buds if you want to watch/listen to a movie. Delta changes for ear buds Everything else was fine"
Pros: "I was surprised that we received two meals and constant drinks in economy. Delta definitely has better hospitality than American."
Cons: "The seats were really tight between the rows. The space between the seats on the same row were typical."
Cons: "The intercom was turned up too loud."
Cons: "Ran out of hot water on flight"
Cons: "gate agent said I could check my bags at door of plane -nobody was waiting there so I asked flight attendant & he was very rude to me wouldn't help me & didn't tell me where to hang up my coats when I asked / not my fault plane boarded 25 min late"
Pros: "Check in process & text updates were awesome!"
Cons: "My flight to PDX was quite bumpy so food and beverage service were impacted, which I totally understand. However, the fact that I was not served at all, does not sit well with me! They had to stop service with only a few rows left to go due to turbulence but rather it just being a delay in service, the flight attendants never came back to check on the customers they hadn't served even when the seat belt lights turned off. I really enjoy flying Delta but not this time!"
Pros: "i likes that drinks were free"
Cons: "i shouldn't have to pay for headphones"
Pros: "The crew was fine, flight was completely full and they were very prompt in their service. The power outlets didn't work. The lights were on, but when I plugged in they didn't charge."
Cons: "Very uncomfortable. Seats very close together for a flight that lasts over 5 hours."
Pros: "Boarded quickly and we made up plenty of time when we were only 15 mins late for take off."
Cons: "Baggage broke our baby stroller. Banged up, heavy deep scratches, and won't lock properly nor will it release the brake phone portly where one wheel won't unlock without much luck. Waiting to see how they correct this very expensive issue. And the vegan tapas option for food was not good at all. Ended up staying hungry for the duration of the flight. But my wife enjoyed her turkey sandwich."
Pros: "The crew are very nice on both flights and they were very courteous the seats.T"
Cons: "The seats were not that comfortable."
Pros: "Boarding and luggage check in were great. The flight crew and the flight itself were uneventful which is perfect."
Cons: "Snacks are the bare minimum and the restrooms could have been attended to more often, paper was piling up in the trash."
Pros: "Great comfortable flight"
Pros: "Zones are more delineated."
Cons: "People were obviously cutting in line and edging up before their zones were called."
Cons: "Aircraft seemed shabby despite refresh of Comfort Plus, food was really mediocre. Steer clear of the Asian Veg option."
Pros: "Crew was friendly"
Cons: "We were delayed an hour and a half"
Pros: "Hartsfield rental car train broke so it made me miss my original flight to DCA. Delta ticket agents rebooked me w/no problem and could not have been nicer or more professional. Thank you Delta, you are my hero! Hartsfield Airport, not so much."
Cons: "Seats diddn't recline - often ignored by flight crew."
Pros: "Everything was fine other then seating assignment"
Cons: "I was traveling with wife but was not able to seat with her. I was stuck in the middle of 2 of the worlds biggest plus sized people. Armrest was a constant struggle. Willing to pay more next time to avoid hassle."
Pros: "Movies"
Cons: "no bed"
Pros: "Great ground staff and flight crew, except they should as warn and apologize regarding the limited gate as access so far from the check-in."
Cons: "Signage is terrible. Delta sign out side is obscured as and too small. Construction is no excuse for the confusion. Delta is not readable on the overhead signs and airport is too dark at night. Everything is hard to find."
Pros: "1000s of movies and shows to watch. Plenty of overhead bin storage. Alcohol beverage service included. Crew was great."
Cons: "Baked chicken dinner was gross."
Pros: "Service was fast and the inflight entertainment is free. Lots of movies to chose from, which is nice for the long flight."
Cons: "It was the most cramped I have ever felt in a plane and also the longest flight. Horrible combination. Some of the crew were snippy."
Cons: "Time to bring in dual class flights!"
Pros: "We had terrible turbulence for probably 4 of the nearly 5 hour flight. The turbulence were the Pitts, but the plane, amenities, staff and amenities were top nothcj! Highly recommende Delta."
Cons: "Bad turbulence"
Pros: "The boarding process was smooth, friendly staff."
Pros: "Plane was clean, attendants were friendly, and food was fine."
Cons: "I had a flight from Detroit to Montreal. Tried to check in and DTW was not a choice on the westjet website and so I physically could not check in. I realized the flight was technically operated not by WestJet, but Gojet. Went to Gojet's website and was told that Delta took care of all of their ticketing and such. Went to Delta's website, entered my ticket number and card number but I was not in the system as I was given all WestJet info (not Delta's). Luckily the baggage check in people figured it all out."
Pros: "From friendly staff on the ground to check us in, to helpful flight attendants, Delta has once again convinced us it is one of the better airlines . Will fly delta again."
Pros: "The crew were super friendly and helpful."
Cons: "The entertainment system was completely down for the entire flight."
Pros: "Staff was frIendly."
Cons: "One of my bags went to Santa Fe"
Cons: "The flight got delayed by 3 hours or more. I missed my flight from LA to FL"
Pros: "Delta is the best airline to use because they care about you as a customer. They will do everything they can to make your flight as enjoyable as possible. I would not recommend any other airline to use but DELTA !!"
Cons: "Nothing to input. All was great."
Pros: "It was a smooth ride and overall very enjoyable flight as the entertainment was very enjoyable and a lot to choose from"
Cons: "It was a smooth ride and overall very enjoyable flight as the entertainment was very enjoyable and a lot to choose from"
Pros: "I liked everything."
Pros: "Staff as always was very attentive and courteous. The board process proceeded smoothly and we were able to depart a few minutes early."
Cons: "One attendant did display a slight level of un-professionalism after spilling a drink on my mom and not apologizing. I chalk it up to her embarrassment and she probably just forgot."
Pros: "Wide-bodied aircraft; free on-board entertainment with a good selection; complimentary snacks, helpful staff"
Cons: "Waiting 45 mins for baggage to arrive on the carousel at LAX, but probably due to the terminal move currently happening and not the airline's fault."
Pros: "Unlimited snacks and drinks..."
Cons: "The mediocre upgrade."
Pros: "There was a blanket and pillow available on the seat and the arm rests (all of them) went up... I appreciated that when I had to move mid flight. The attendants were nice as always... they weren't stingy with the small free snack that is included with the flight. (Small bag of peanuts or pretzels) that I liked. Usually feel like it is an inconvenience to ask for more than one.... but they offered 2! I was very happy to hear that!!"
Cons: "The entertainment was a bonus! Made the flight go by faster."
Pros: "I had paid for the Sky level as we were a party of long legged people. Out of the 4 flights we had taken, the best flight was the one from Hi to Atl. The seats, and leg space, was roomy. The food was good. The crew was just okay. They weren't particularly nice but rather abrupt. There were two mates that seems a bit confused. However, the plane was worth it."
Pros: "entertainment system included lots of good choices and free. Crew attentive and friendly. Fairly comfortable seating. Boarding was quick (with Delta Amex card). Several snack choices instead of just the old standby of pretzels."
Cons: "Captain not at door to greet passengers as they left - usually a given."
Pros: "The pilot came through all of the aisles in first class to personally thank us for flying with them. He took time to chat with us and answer our questions, which made me feel more comfortable about the long flight. The stewards/stewardesses were very nice and had us laughing on their welcome messages. The lay-flat seats in first class were the best. Very comfortable, and easy to fall asleep in, without disruption from other passengers who insist on keeping their reading lights on while everyone is trying to sleep."
Pros: "The Delta staff at the Marine terminal at La Guardia were fantastic and saved the staff that re-issued tickets at JFK."
Cons: "5 minutes until boarding at JFK we were told to transfer gates; upon arriving by shuttle to the new gate, passengers were informed the aircraft was downsized and 20 people needed to be bumped. I volunteered since I had a flexible schedule so Delta re-issued me a ticket at 9am JFK for a 10am flight out of La Guardia. I trusted them I'd make it in time and they said they called taxis for us so we left to go catch them. Actually, no taxis were to be found so we had to call our own and were significantly delayed. I was in the first group of 5 people to be re-issued and arrive at La Guardia. Everyone else bolted but my new boarding pass didn't work and they actually didn't properly re-issue my ticket as I had been booked as leg 3 of my international flight from Malaysia. After they called three different departments including China they were able to print my ticket at 9:54am so I sprinted through the security and to my gate and was able to somehow make the flight as they were closing the door. However probably 14 or so of the original bumped passengers definitely didn't make it."
Pros: "the crew was great; super well prepared ladies with professional behavior. my compliments. also the snack was excellent and finally no junky food but a healthier offer. bravissimi!!!"
Cons: "nothing"
Pros: "Smooth and easy flight"
Cons: "Food and drinks served late"
Pros: "Great flight and food options."
Cons: "The seats we were in were where it went from 4 in a row to 3, so the telvisions were not directly in front of us, and i had to keep my head turned at an angle for ten hours. It sounds silly, but my neck hurt after the flight a little. Might be a pop out tv you can attach that is moveable to fix this"
Pros: "everything from the boarding and check-in process to in flight comfort."
Pros: "excellent crew, well manner, well dresses smart feel... they seem to know my needs before I did .. loved it"
Cons: "wider wash rooms onboard .. wider seats .. wider seat bealts also plane from FRA - BOM could use service maintinace ... it seemed like an older aircraft"
Cons: "No complaints. Good vegan food."
Pros: "Service on the DFW-->FRA leg was phenomenal (ratio of attendants to fliers). Food was delicious and seats very comfortable."
Cons: "Boarding process and organization could have been a bit better in communicating access and groups. Not super critical, but the goal in in process is to be as efficient as possible."
Pros: "Flight on time"
Cons: "UAL sucks, as expected."
Pros: "The crew & service on our Denver to Munich flight were incredible. Courteous, professional & fun. A crew like this makes flying a pleasure."
Cons: "The seats in economy on the A-350 were a horror show. Couldn't have made them more uncomfortable if they tried. It seems with each new model Airbus puts out the seats regress to more medieval technology."
Pros: "See above"
Pros: "Very efficient boarding process. Plane was nice. Great legroom. Plenty of storage. Flight crew was helpful and very pleasant. Food was good. They had personal entertainment screens with a wide variety of movies, tv shows and games to play."
Cons: "Liked it all. Would fly them again"
Cons: "Flew to Grand Rapids turned around to Chicago and then flew back to Grand Rapids"
Pros: "Only thing I liked was getting off that compact death trap"
Pros: "Comfortable seat. Great service. Outstanding nothing"
Cons: "Very poor connecting flight information for check in. United connecting flight through Lufthansa has no information. Have to ask around airport and nobody seems to know exactly when United will open for checkin. Discover next morning it is only 2 hrs before flight, 1.5 hrs before boarding. Lufthansa made no effort to pass along their connecting flight information, they just drop all responsibility and say it is a United flight so offer no help. First and last time with Lufthansa."
Pros: "It was run by UA, better seats then Austrian or Lufthansa in Economy. On time. Very efficient."
Cons: "Could not choose seats online,"
Pros: "The service was outstanding!"
Cons: "Someone stole my phone charger :("
Pros: "Crew. Meal good too."
Cons: "Bus rides to aircraft at Frankfurt"
Pros: "Big plane, captain communicated our flight well."
Cons: "Flight personelle were not very friendly, and as I am not a great flier and was making my first oveseas trip I was a bit disappointed they were so curt."
Pros: "DID NOT LIKE MY LUGGAGE GOING MISSING! IT'S STILL MISSING AND, AFTER RECEIVING PROMISES OF DELIVERY TODAY, THERE IS NOW NO RECORD OF MY LUGGAGE!"
Cons: "DID NOT LIKE MY LUGGAGE GOING MISSING. IT'S STILL MISSING AND, AFTER RECEIVING PROMISES OF DELIVERY TODAY, THERE IS NOW NO RECORD OF MY LUGGAGE!"
Cons: "Wheelchair assistance did not arrive at gate."
Pros: "Nothing"
Cons: "Water was spilled on me by flight attendant. Luggage was left in Frankfort. Did not have clothes or medications, or daily necessities. Must wait 1 1/2 days to get luggage"
Cons: "I wish boarding by Priority was better organized"
Pros: "The crew was friendly. The seats were comfortable. The pilot was fantastic and explained things we were passing as we flew over them"
Cons: "Boarding was very disorganized in the gate area. Two lines just kind of smooshed together. Boarding at the plane was also a hot mess because you could enter from the front or back of the plane and people in the very back that entered at the front had to shove past people entering from the back moving toward the center of the plane."
Cons: "Delayed flight"
Pros: "Very comfortable aircrafts from FRA to FAR and back. Nice service, nice staff"
Cons: "The food becoming worse and worse each time.. I think it is better to Lufthansa to reduce price of the ticket and do not serve such kind of burgers.. Or improve the quality of food if they still positioning as the one of the best airlines."
Pros: "Service was great, pilots were amazing no decompression pain in my ears."
Cons: "The flight was delayed in Warsaw for 1:30 hours"
Pros: "Congratulations for your pilot! He gave us the best landing ever! Very smooth and safe landing. One minute we were in the air and the other he was just parking the airplane!"
Pros: "The food, the staff, the plane"
Cons: "Unfortunately my movie screen wouldnt work which bummed me out for the long flight ☹"
Pros: "service, good quick flight"
Cons: "late departure in Frankfurt; high noise level of the Embraer plane;s engines; failing AC in the cabin"
Pros: "The crew were very helpful and polite. The seats had plenty legroom. The food was excellent, and entertainment was also very good. Most importantly, there was no delay."
Pros: "Loved the crew, much, much better than any American airline. Food was better than any American airline. Pleasant flight."
Cons: "My flight arrived late, and I nearly missed my connecting flight."
Cons: "The on board entertainment sucks you need to upgrade"
Cons: "Flight was delayed want to take off. Luggage did not transfer. Four days before luggage will get to us."
Pros: "United was operating the flight. They asked for 200 to assign me seat next to the path. I found out in the plane after i got to my middle seat that they gave a good front seat close to the path to somebody who was stand by..... They also stated that they can not check my nags to Sofia since they DO NOT FLY TO SOFIA..."
Cons: "United was operating the flight. They asked for 200 to assign me seat next to the path. I found out in the plane after i got to my middle seat that they gave a good front seat close to the path to somebody who was stand by..... They also stated that they can not check my nags to Sofia since they DO NOT FLY TO SOFIA..."
Pros: "no problems"
Cons: "everything worked"
Cons: "The cabin got a little hot during the night and made it hard to be comfortable. Also, the seats lean pretty far back so I had little room in front of me when the person sitting in front of me leaned their seat all the way back."
Pros: "Lots of food for such a short flight."
Pros: "Everything"
Cons: "Not a thing"
Pros: "my favorite airline"
Pros: "Clean, comfortable, good blankets and lighting. Perfect for what I needed."
Cons: "It was delayed by 9.5 hours!!!!!"
Pros: "This is how to run an airline. Ausgezeichnet!"
Pros: "Munich airport is convenient and boarding went smoothly"
Cons: "This was an SAA plane, not Lufthansa. I have only had excellent service on Lufthansa. This flight again did not have a functioning entertainment system. I asked for this to be addressed and the SAA crew ignored the request and in the morning looked surprised to find out that several of the TV monitors had not worked at anytime on the flight. Not impressed."
Pros: "Tremendous selection of movie entertainment"
Cons: "Boarding process was a bit confusing"
Cons: "seat did not recline at all,"
Pros: "Crew inside the plane was lovely."
Cons: "Problems with the check-in online that made it impossible and cause that me and my partner had to seated not together. In the counters at the airport, we asked if it was possible a solution as I suffer with big anxiety and needed to be together my partner during the flight, and they answered us in an extremely rude way. Luckily we could change it with other passangers inside the plane by ourselves. Not a fault of Lufthansa but something that made the flight HORRIBLE was an extremelly smelly and very heavy guy seated next to me that used half of my seat and made me be really uncomfortable."
Cons: "same issues with the seats, not very comfortable, not all crew members are polite"
Cons: "Service, always delay"
Pros: "I fly regularly between Germany and USA. Would rate this flight as the second best flight in recent years. Small details can make a difference."
Cons: "The breakfast that was served was not great. Blueberry muffin super sweet and canola bar with raisins.none odds which i would ever pick if I had any choice."
Cons: "Service and media"
Pros: "Crew was good and mostly attentive."
Cons: "Had to move seat three times because the audio/video didn't work in my seat. Was very frustrating"
Cons: "DO NOT FLY AMERICAN AIRLINES DURING A PANDEMIC. They were not keeping folks distanced from each other, they did not make sure that all the passengers had masks (I understand that people might take them off in flight briefly to drink etc but there were people that walked right on without masks on at all) The flight was FULL. They did a full drink/snack down the aisle thing ensuring that everyone packed into that small space would all be taking off their masks at the same time (if they still had it on in the first place). I did not feel safe at all."
Pros: "I got there safe!"
Cons: "I f plane had slowed downed during turbulence."
Pros: "I got an unexpected box lunch. Food was good. Thanks."
Cons: "Seats were cramped. A little more elbow room would be welcome."
Cons: "The flight had an emergency oxygen failure an hour into the flight, so we had to turn around and go back to the departure city for 4 hours. Extremely annoying on an overnight flight."
Pros: "On Time Departure / Early Arrival. Pleasant Crew"
Pros: "The trip started off poorly with a day delay and rebooking hotel and car at final destination. Not to mention our final destination is San Antonio not Phoenix. We were not rebooked for a flight from PHX to SAT. But after a few hours we were finally booked. We didn't really appreciate the 7 hour layover at 0100 in the morning and nowhere to get a meal or even coffee. However, the flight had the same crew from the night prior and they were excellent. The flight was open so we were able to get more leg room, less waiting time for the bathroom, and pretty much one on one service from our flight attendants. With all the struggle in the beginning, this particular flight was actually the best flight I have been on."
Cons: "We were ok with the hotel and meal vouchers however, again, the only part of our itinerary looked at was the first flight, not the second into SAT. Had we not questioned the agent, we would have been stuck in PHX with no room, no car, and if we eventually would have gotten a flight, our reservations for car and hotel in SAT would have been cancelled and I would have been out $1700. I already lost money but it could have been worse. Basically, I am paying for a car and room that I am not currently in. Reimbursement for that would have been nice. Either way we will still travel using the travel service and this particular airline in the future."
Pros: "It was a safe flight back to the Phoenix thank you."
Cons: "More ethical vegan options."
Pros: "On time"
Cons: "They at least need to have TVs in aircraft. I felt United was better service wise and aircraft wise."
Cons: "Old plane. No seatback entertainment available in plane."
Pros: "Smallest seats of any airline I've recently traveled on"
Pros: "The flight was good."
Cons: "The seat size could be bigger, and the layover was awful. Sixteen hours is unheard of."
Pros: "Service was American average. Not necessarily a good thing, but it could have been worse."
Cons: "Seats with more leg room required for people over 6' tall."
Pros: "Comfortable seats, nice crew, decent entertainment."
Pros: "The crew was great. No leg room, seats and isles were too narrow. Had a soggy turkey wrap both going to and coming from Honolulu. It was not what I expected from AA. Will not fly AA again on a long haul."
Cons: "Everything!"
Cons: "No AC, and after boarding there was an issue with the; we had to deboard and wait nearly an hour to load onto another plane."
Cons: "The entire entertainment system was down the entire 6 hour flight. Crew attempted to reboot the system several times with no luck."
Pros: "Overall good value for money for a Economy seat. The aircraft is of a recent make & model with the latest amenities on board. Crew is friendly & departure well on time."
Cons: "Exit seats on row 12 are NOT exit seats although they are sold as such. They have regular leg room. Only the left must seat has more leg room as the row in front in that spot does not have 3 seats."
Pros: "Good entertainment. Gate agents friendly and efficient"
Pros: "Flight was pleasant. Good leg room."
Cons: "Entertainment touch system did not work. Glad I brought my own, otherwise would not have had any. ☹️"
Pros: "Friendly attendants"
Cons: "21/2 delay....no explanariin. But flight attendants did not show up until 9:15 and yet plane had been on the ground since 8:30. Seems poor planning on airline's part"
Pros: "Everything went smooth and fast"
Cons: "N/a"
Pros: "Leg room. Crew. Nice airplane. Even captain greeting passengers."
Pros: "Comfortable, fast check in, nice staff, arrived a little early, great timing. Will fly AA again"
Pros: "Premium economy is the way to go for a long haul flight. We were comfortable and able to get some sleep."
Cons: "The crew on the way to Sydney was a little more present. There was always someone milling in the galley between the business class and premium economy cabin. The crew returning came through the cabin often and were attentive if you asked for them but you had to seek them out."
Pros: "Flight was smooth, on time. Modern plane. Got the sense that careful aircraft maintenance is always a high priority. Courteous attendants. Large choice of movies."
Cons: "Blankets but no pillows on this long red-eye. We need a pillow! Wrap was a bit doughy. no choices."
Pros: "Efficient, nice crew."
Cons: "Seats were rock hard. Terrible situation for a long flight."
Cons: "Never knew flying domestically with a company named American would be so impossible. A true joke. Never had such difficulties traveling about. Super unsatisfiee and will not be traveling with them again. I urge everyone considering to purchase other airlines as well."
Pros: "Staff is friendly and helpful, great attitudes"
Cons: "My initial flight time was changed to a longer layover for some reason. Which.. spending 6 hours in an airport is just not ideal"
Pros: "The flight crew did a good job."
Cons: "Throughout the boarding process, my spouse and I had a seat and pre-check, until we got to the airport and we were told they don't know why, but our pre-check was "dropped" so we needed to be rechecked in. What wasn't told to us was we would lose our seats and be put on the bottom of a waiting list. We were able to board bc other passengers did not show up, however we no longer had our seat preference, so I had a middle seat, although I'm a service member with a left knee issue so my seat needs to be an isle one. Also, there were no food choices that did not account for my allergy."
Pros: "On time departure and arrival."
Cons: "No own movie screen for a 6 hour flight. No snack/ nuts with drinks"
Cons: "My luggage was inexplicably placed on a later flight which arrived an hour after my flight arrived."
Cons: "I arrived at HNL nearly 2 hours before my flight. The check-in procedures at HNL were very poor. There were not enough operating machines to help passengers check-in. In fact, there appeared to be more non-functioning machines .than working ones which created a huge backlog of passengers. We then had to wait in another long line to have our bagged checked and boarded. This was one of the worse situations I've seen in a very long time."
Pros: "Nothing"
Cons: "Employees seemed like they didn't like working for American. Flight was delayed and nobody informed us about it until it was past the past the boarding time. Missed connecting flight and booked on flight 5 hours past original departure time. Sat in an aisle seat and stewardess kept bumping my arms."
Cons: "Flight was overbooked"
Cons: "Agent at gate said overhead compartments were all full and no more room for any bag. So I had to check in my carry on luggage . To my surprise, there had many open space when I walked in the plane. The worst thing was my brand new suitcase was torn. I told the luggage agent the incident and she said they had no liability what so ever."
Cons: "Flight was delayed 8hours"
Cons: "My seat was broken and wouldn't recline very much at all."
Pros: "The entertainment was a new release movie - liked that. The food was okay."
Cons: "Seats not comfortable, especially for a 7 hour trip! My tray table broke and would not close. I informed a stewardess and she apologized for the inconvenience and did her best to duct tape it shut (twice). It's an old plane, I would not recommend for a flight more than 2 hours. Wasn't greeted at boarding. Had to interrupt staff to ask which side of plane I should walk down to get to my seat. I paid extra for 12th row - waste of money!"
Pros: "Nonstop flight"
Cons: "Nothing special about American. Boarding process doesn't make sense. People crowd the gate during boarding. Aircraft cabin is outdated. Would love to see, at minimum, power outlets for each seat. Cabin was frigid, does it need to be that cold?!"
Cons: "They canceled my ticket for no reason"
Pros: "The crew was wonderful and movie selection was excellent. They did not provide headphones however. Boo."
Pros: "Staff was pretty good, and while the food wasn't incredible, it wasn't bad."
Cons: "I hold the personal opinion that the headrests on transatlantic seats should be the sort that prevent one's head from falling to the side. It seemed like this was a domestic plane assigned to an international route."
Pros: "I loved that the on demand movies were free! The time went by so fast!"
Cons: "I didn't like that it said Alaska Airlines but it was really American so I ran 4 terminals and had to go through agricultural inspection twice. The guy at the counter didn't want me to check in my bag because it was 58 mins before my flight. The lady at the station really helped me and let me check my bag."
Cons: "No room, small seats and no food"
Pros: "Very nice crew. Full meal"
Cons: "The wifi did not work and we were not offered any food, and the beverage choice was only water or coffee. Very old plane with broken seats."
Pros: "TV and on time flight"
Cons: "Space"
Read more about Delta
Safety measures for airlines flying from O'ahu to Johannesburg
Airlines flying from O'ahu to Johannesburg have enacted additional safety measures and adjusted policies to better accommodate travellers. Policies vary by airline.
Heightened sanitation
Daily cleaning, installation of cabin HEPA filters on flights from O'ahu to Johannesburg
Mandatory masks
Masks required on board, masks provided on flights from O'ahu to Johannesburg
Social distancing seating
Middle seats unavailable to book on flights from O'ahu to Johannesburg
Pre-flight testing
Testing for antibodies, testing for symptoms for flights from O'ahu to Johannesburg
Book cheap flights from O'ahu to Johannesburg
Recent return flight deals
Search by stops
Search by airline
Search by price