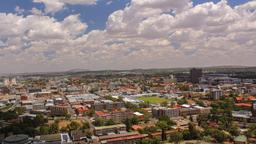 Find cheap flights from Malawi to South Africa
Search hundreds of travel sites at once for deals on flights to South Africa
FAQs for booking flights from Malawi to South Africa
Which airlines have a flexible cancellation policy for flights from Malawi to South Africa due to COVID-19?
How does KAYAK find such low prices on flights from Malawi to South Africa?
How does KAYAK's flight Price Forecast tool help me choose the right time to buy my flight ticket from Malawi to South Africa?
What is the Hacker Fare option on flights from Malawi to South Africa?
What is KAYAK's "flexible dates" feature and why should I care when looking for a flight from Malawi to South Africa?
Top 3 airlines serving from Malawi to South Africa
Scores according to KAYAK customer reviews
7,3
South African
Overall score based on 1 849 reviews
Pros: "Everything"
Cons: "Nothing"
Cons: "A few passengers were really disruptive and loud but that's not the airlines fault"
Cons: "Very long lines for check-in and confused staff"
Pros: "Leg room, movie selection"
Pros: "Crew was wonderful."
Cons: "The plane was absolutely freezing even with a winter coat and two blankets. The website would not let me and my friend choose our seats prior to getting passes so we had to keep asking people to switch on both legs of the journey. The bathrooms were disgusting. Pillows are reused."
Pros: "Pilots execptional and cabin crew friendly"
Pros: "On time. Nice plane"
Pros: "Na"
Cons: "Airline dishonest and unhelpful"
Cons: "All good"
Cons: "My luggage was broken into and stolen. They sawed off the zip on my suitcase and broke the handle. Stole a number of personal items including a belt, perfume, t-shirts and cash."
Cons: "Late departure."
Pros: "lots if space, so it was possible to sleep!"
Pros: "Steward was very attentive"
Pros: "The seats weren't too small."
Cons: "The crew checking us in seemed to be doing it for the first time. F"
Cons: "Their aircrafts are dirty"
Cons: "2h delay in the second itinary: joburg-cape town"
Pros: "Friendliness and response to requests by the crew was superb. The food was adequate."
Cons: "The entertainment system is really poor, outdated, bad quality audio, video, everything."
Cons: "They lost my luggage"
Pros: "Everything as expected. Kudos to the captain for skill and for his reassuring announcement to passengers (that we were all safe, no harm done) after the plane was struck by lightening on route."
Cons: "Nothing."
Pros: "Courtesy"
Pros: "Puctuality"
Cons: "Lack of entreteinment"
Pros: "We were so hot and they could do anything. They didn't even have ice, it was sad."
Pros: "Excellent staff"
Pros: "Went as scheduled"
Pros: "Friendliness of staff"
Pros: "The pleasant efficient servicea"
Cons: "Aircon too cold"
Pros: "The planes were clean and well maintained."
Pros: "The cabin and crew were super friendly and attentive."
Cons: "The good was horrible. The controller for the in-flight entertainment was archaic and made the gamessage difficult to plane. The plane was significantly late."
Cons: "Babies crying too much"
Cons: "Cold food."
Cons: "lost luggage"
Pros: "Always love the tampa airport!"
Pros: "I liked the professionalism each staff displayed at every interaction, and the genuine friendly demeanor as well. Staff appeared to truly like being service providers. The women's head dressing was akin to the majesty of Lawrence of Arabia-classic!"
Cons: "Nothing."
Pros: "clean, large cabin."
Cons: "bus to the plane is a little old"
Pros: "I had an upgrade on one of the trips (Bogota- Sao Paulo) Avianca service was good"
Cons: "South African airways airplane could be cleaner"
Pros: "The gave us lots of water"
Cons: "Old plain, lost my one mine bags, missing items"
Cons: "Good, chairs"
Cons: "Older plane without a legitimate business class. Seat was broken so I had to change seats."
Pros: "Real silverware. Plenty of room."
Pros: "Special order meals filling and delicious."
Cons: "The time it takes to get there"
Pros: "Read comments above !"
Cons: "Nothing."
Cons: "One hostess was very brusque and unfriendly. The curry beef was very hot (tasty but way too hot for I'm sure many of the passengers, especially children). And this was the second too hot curry I got from SAA."
Pros: "Confusion without any airline staff presence on the announcement of a 10-hour delay of my return flight, with no compensation for forced overnight accommodation and repurchase of internal later domestic connection as a result of that delay. A week after my complaint was lodged with their head office by email, I've still had no reply."
Cons: "Ancient plane, clearly no backup planes, no wonder they have to take 10 hours to repair them."
Pros: "Funny and competent in very windy weather"
Pros: "Efficient boarding and polite staff"
Pros: "The quick check-in"
Pros: "Religion movies"
Pros: "It was comfortable"
Cons: "They should start giving out snacks"
Pros: "It's acctually the second time , just last week 23rd , our flight with delta got delayed that made us missed our connecting flight and I had to pass through Nairobi, female crew serving snacks came over to me with snacks and told me I ordered low fat food which I did and I asked her if it was ok if I had chicken that day she insisted that had ordered low fat mean and that's what she has to serve me and I had to tell her again I needed chicken, she started arguing with me over snacks she got offended and she just threw food in my hand almost dropped to the floor , I think that was not professional at all. And today again coming to Nairobi the female crew came over serving snacks again and requested if I could have some wet wipes my hands were dirty dirty because had seen a crew handing out with to the people in the front raw but she answered me it was in the bank and she kept on and I again asked the male crew and he explained to me that they mostly don't give wet wipes for short flights but I had wet wipes when I flew to Nairobi from Amsterdam and I had too when I left Nairobi to Uganda , what's the point of serving foods when passengers gotta eat with dirty hands , and today again-the same female crew skipped the first raw of two males with snacks who were seated in front of us and even if they told her they missed the snacks, she stood there and called the male crew just unprofessionally to bring the snacks for the gentleman and she just never cared . I think they should do better thanks ."
Cons: "They should be more professional and friendly to people they act like they don't care sometimes ."
Cons: "Seating"
Cons: "KQ has never not delayed. This time, it was delayed twice for a total of three and a half hours."
Cons: "KQ is always late! And never provide information to passengers about the delay"
Cons: "Hostesses were kind of biased. Entertainment was not too fantastic, flight was excessively delayed"
Pros: "Lazy crew dont even provide water when needed. The cabin was extremely hot and the blowers dont work."
Cons: "I am waiting at the airport to catch a flight tonLusaka. This is because I was bumped off my floor flight that I have no seat. Not sure when I will get ion that flight."
Cons: "Food - the vegetarian sandwich was cheese with a tomato and cucumber. I mean really. How about a nice tasty hummus sandwich or falafel?"
Cons: "The worst airline I've ever flown with! We missed our connection from Nairobi because they set off early and didn't wait for us. The staff in all airports we rude (one swore at me!) they charged us obsense amounts for luggage we were under weight with all in all an awful experience. NEVER fly kenyan"
Cons: "Too many onboard announcements"
Pros: "I had an entire row to myself so this greatly improved my experience, but if this had not been the case I don't think I would have rated my flight as high."
Pros: "Crew efficient and eager to please. Generous with food and drink."
Cons: "Some seats had damaged entertainment equipment. One seat had a damaged USB charging port. We just used the one from the next seat. Another had a damaged remote control for the entertainment system. Still usable via touch though."
Pros: "Service and flight tines"
Cons: "Asked for a non middle seat and got stuck both legs"
Pros: "Flight went on smoothly"
Cons: "Food needs improvement"
Pros: "Enjoyed this flight; smooth and no problems."
Cons: "The flight was small, so they didn't have a large entertainment selection."
Cons: "Nothing"
Pros: "Nice flight on 787. Nice crew"
Cons: "Chicken served twice. Only other choice was vegitation"
Pros: "The planes are clean, the attendants friendly but formal."
Cons: "The food selections was basic - the entertainment selection was mediocre"
Pros: "Flight was on time. Service was good."
Cons: "Luggage did not arrive. Many passengers who came from Lilongwe to Nampula did not get luggage. There was no ground staff to follow up on the issue."
Pros: "Clean plane, on-time departure"
Cons: "On this flight the meal trays stayed on the tables for over an hour (after the meal was served), should have been collected faster"
Pros: "Food was not bad at all. Nice selction of indie African films."
Cons: "Seat couldnt recline. crew didnt answer to call. somewhat chaotic.not enough time between meal and coffee. Blanket was scant. No butter with breadroll"
Pros: "Trip on the Dreamliner to/from Nairobi/Joburg went very smoothly. Entertainment was limited but worked and was fine for a 4 hour trip. Food was nothing great but nothing disastrous, booze was handed out willingly, staff were efficient, plane was on time - I rate it higher than SAA for the same leg and would choose KA again."
Cons: "Expensive at $800 but limited choice in Africa so what can you do?"
Pros: "-Professional and courteous service by crew members. -Smooth flight, thanks to captain/pilot -Aircraft comfort."
Pros: "Timeous and polite crew"
Cons: "The food was mediocre and no choice for entertainment, common movie or 2 low quality music channels"
Pros: "CORDIAL HOSTESS AND NICE BREAKFAST"
Cons: "Staff on the airplane a bit miserable. Uncomfortable seats and no choice of food. Going downhill"
Cons: "No announcements made as to what gate # or boarding. We almost missed the flight because of the lack of information. Airport staff were as equally confused. Entertainment did not work at all."
Pros: "The baggage handler for Kenya Airways, Derrick, in Johannesbury was very helpful checking on my delayed luggage. The flights and flight attendants were very good."
Cons: "Late departures, unscheduled stop for crew, and baggage not making new flights made me miss two transfer flights. Closed sales kiosk in Johannesburg unable to get an hotel and meal vouchers. Sales lady was rude the next day. Arrived Cape Town over 24 hours late."
Cons: "Kenya Airways ground staff in Nairobi was late to open the desk, creating a large line"
Pros: "Convenient morning flight"
Cons: "Not enough leg room for tall passengers"
Pros: "The crew were nice. And the plane got me to London"
Cons: "As with the outbound flight the my screen didn't work. Seats were not particularly comfortable. Food was tolerable. Bag was not transferred from my Arusha flight but I guess that is not Kenya Airways fault."
Pros: "- Short flight - Clean flight"
Cons: "- Food minimal in size and quality - Little manners staff"
Cons: "Lack of drink options, no diet cola?! Poor entertainment options"
Pros: "Good crew. Flight not fully booked so had some extra space. Efficient transfer desk"
Cons: "Food - just horrible Nairobi airport not much to do and annoying additional security checks between sub-terminals in terminal 1."
Cons: "The food was so-so. The flight was delayed. The crew was friendly, but nothing outstanding."
Cons: "They lost one piece of baggage. The check-in crew said we were required to have our vaccination cards although nobody asked for them. Then we waited an hour pulling off one piece of baggage and then they didn't load it on our flight."
Pros: "I was surprised at how good the food was. Really surprised to run into someone I knew from a previous trip to Kenya. She was assisting a handicapped person, so don't know if she worked for Kenya Airways or the airport. Unfortunately, there was no time to talk."
Cons: "Flight cancelled streessed up"
Pros: "It was a great flight except for food"
Cons: "Choice of dish - fish ( was like rubber) or beef"
Cons: "It delayed one hour both tip. I lost my time to promise with my guest. Keep the filght time."
Pros: "Plane was a new Dreamliner and nice to fly in with excellent entertainment package."
Cons: "I had 3 hours in Johannesburg before catching a shuttle bus, so being an hour late wasn't a big problem. After rushing from Entebbe flight which was an hour late leaving and arriving, I got to the gate to be informed that this NBO to JNB flight was an hour late in departing. Pilot said it was due to "technical difficulties". My ticket had 4 legs : Nov 28 due to leave JNB at 1:20 finally left at 8:30 due to NBO runway closed from plane belly landing - the pilot was very apologetic - LATE. Dec 5 NBO to Entebbe was an hour late due to "passenger problem and luggage taken off" - LATE. Dec 10 Entebbe to NBO left an hour late due to "plane arriving late" - LATE. Dec 10 NBO to Johannesburg was an hour late due to "technical difficulties" - LATE. All 4 flights were at least an hour late leaving and arriving yet the pilots all said thanks for flying Kenya Airways - the Pride of Africa. This is what Africa should be proud of ?!? and Kenya Airways is proud of ?!? Passengers I talked to all were negative in their comments about Kenya Airways. All said there is ALWAYS something of a problem on a Kenya Airways flight. Lady on NBO to EBB flight next to me as we boarded plane and I said everything has gone smoothly so far, replied - the flight isn't over yet - and then we sat in the plane for an hour while they "removed passengers luggage". A man in NBO departure area as we waited to board JNB late flight said, the procedures and organisation are terrible with problems most of the time, which was why he was using up his reward miles because he didn't want to fly Kenya Airways again. This is the culture of this airline which is allowed to continue with seemingly no regard for the paying customers. If the powers that be such as the FAA, imposed a $100 credit to each passenger for late leaving or arriving, I would have received $400 back on a ticket that cost $750. Maybe the airlines would do something practical to remedy their problems and care for the paying customers rather than just saying "we are sorry for any inconvenience "."
Pros: "That we eventually left"
Cons: "Our flight was delayed because the airport shut down. When the airport opened again. They gave us a departure time 4 hours after our original departure time (1:20 am). 1:20 came and went without any more communication or information. 1:40 am arrived and someone from KQ showed up at our gate and said they do not have any additional information. We said there are children here and hungry, tired, frustrated people. We suggested they distribute waters or snacks, but that never happened. They just kept telling us they didnt know when the flight would take off (or if it would) nor when they would have any additional information. An hour later they made one announcement over the speaker at our gate that our flight was boarding at another gate. However, many people had fallen asleep on the floor as I had and I would have missed it if one of my fellow passengers hadnt woken me up to say that we were boarding. We then sat on the tarmac a while longer for reasons that were not explained and finally landed 7 hours later than scheduled. Very little effort was put into communicating to us, making our wait comfortable nor apologizing for the inconvenience. It was a very frustrating experience."
Pros: "I liked the courtesy of the staff"
Cons: "Not much space between rows,everybody reclined their seat, you could barley move"
Cons: "Their flights have been late all the two times I flew with Kenya Airways. Could be a problem if you need to connect to another flight!!"
Pros: "Nothing"
Cons: "I was stranded for 48 hours with no food, water, money or wifi and they kicked me off my fligbt"
Pros: "Nothing"
Cons: "They kicked me off my flight and didn't even compensate me for no availability of seats. I was stranded for 48 hours with food, water, money or wifi!!!!!"
Pros: "very efficient processes and very friendly/capable flight crew."
Cons: "the food was not great (i don't have high expectations for airplane food)"
Pros: "Extremely friendly and helpful hosts. Enough space. Overall a very rewarding way of travelling to East Africa. Will use them again. Very impressed on our flight from Johannesburg to Nairobi -- they booked our 87 year old father-in-law about 5 hours before flight time, took care of his luggage all the time, and helped him get on the flight after midnight on his own. He arrived safely with such good care!"
Pros: "The food, air crew respectful and dedicated to duty"
Cons: "Everything was perfectly ok"
Pros: "Pleasant check-in staff. Friendly flight attendants."
Cons: "Travelers should be told that Gate 2 to Kumasi will be empty when you get there and that you should go around the corner to the transit area and wait for your flight there. They should let you know that they will announce the flight from the transit area."
Pros: "The crew were fantastic! The one meal from Athens to Cairo was excellent, the other two meals weren't too bad but not as good as the first one."
Cons: "The security in Cairo was really a joke."
Cons: "Someone stole my airpods in my bag. I noticed it once reached at home. This is the first time it happens to me. Very bad experience"
Pros: "The crew was amazing and the seat comfortable"
Cons: "Nothing I can think of yet."
Pros: "seat not comfortable"
Cons: "more drinks along the way"
Pros: "Fine flight with good meals."
Cons: "TV was broken, had phone so it was okay, the frustrating but was the call button. I rarely hit it, did this time for an arrivals card, the guy beside me messed his up and used mine while I was sleeping. No problem, until I hit the button. No one came for more than an hour, I even made eye contact."
Pros: "Very conformable and quiet."
Cons: "Nothing very nice flight."
Pros: "The crew were ok but took ages to help you"
Cons: "faster service in the plane"
Cons: "Flight attendants where bothered to serve us beer, water or any other snack during he flight. I had to beg in both occasions to have my tray taken from my seat."
Cons: "see above"
Pros: "Same as above."
Cons: "Staff needs to be briefed on what an insulin pump is."
Pros: "Ground stuff was trying tobe very helpful but it ended with trying. Also they did not inform us about he change of stoping in Cairo"
Cons: "Old airport that is uncomfortable with bad lounges that are not even worth going into."
Pros: "Not stopping in Blantyre"
Cons: "No comment"
Cons: "Plane didn't hold, even though I would have made it if they waited 10 minutes, and surely they knew I was coming from a delayed flight caused by Ethiopian and left anyways. Now have to take 3 extra flights and will miss a train at my final destination."
Pros: "Flight time changed without notice. Delays in Medinah caused us to miss our connecting flight to Johannesburg. Really poor communication. No agents would take calls in Jeddah. Really terrible service. Would avoid using this airline at all cost. Not the first time I've been delayed by them"
Cons: "Flight time changed without notice. Delays in Medinah caused us to miss our connecting flight to Johannesburg. Really poor communication. No agents would take calls in Jeddah. Really terrible service. Would avoid using this airline at all cost. Not the first time I've been delayed by them"
Cons: "Cabin crew quite distracted. Between rows 19-23, orders were totally mixed up People given wrong food or drinks"
Pros: "Nice crew"
Cons: "Aircraft and business seat just medium Food quite as fast-food service"
Pros: "New plane fantastic cabin"
Cons: "There was a fight but nothibg to do with the flight crew just some passenger with mental issues"
Cons: "They didn't announce when boarding started/what zones were to go."
Pros: "Seats are delapidated and food is ok!"
Cons: "Crew were very good"
Cons: "The whole thing was a disaster. I lost my connection flight due to incompetence from the Ethiopian airlines representative"
Pros: "This was an A-350 and the plane was very nice. Better entertainment system than the 777. The flight was smooth and the food was good."
Cons: "It took quite a while before the first service. It would be nice to have a drink service sooner."
Pros: "The food served is awesome and sufficient. The flights are comfortable and the crew are friendly. My luggage came right on time and was properly handled"
Cons: "Well there was no entertainment in the flight. That is it"
Pros: "Everything Kosher food was excellent"
Cons: "Nothing"
Pros: "The crew where very pleasant, The service on the plane was good you had a choice of what meal you would like to have you also had a choice of any movie or entertainment that you would like to see or play there was more leg space and much more comfortable seating"
Cons: "I can't fault anything on this flight."
Pros: "The friendliness and willingness to assist passengers when they notice one facing a challenge"
Cons: "The chairs in economy do not give sufficient leg room especially for tall persons, this would present a challenge on long haul"
Cons: "My phone was stolen on airport premises"
Pros: "the air craft was very good and the comfort is good no complain..."
Cons: "i did'n't like some of the cabin crew the way they are ....and am very disappointed from kinshasa to my check in i did ask a lady about my bag, she told me i will get my bag to cape straight, and i did ask her two times about the bag, she keep saying the same thing i will get my bag to cape town, so until now i haven't find my bag yet, the number they gave me from the airport no body pic up the phone, so i don't know what i can i do to get my bag......if you can hep me in this mater please contact me on my email or on my cell number 0027 78 470 6195. thank you your best regards."
Pros: "Great crew, decent food"
Cons: "Chairs were not reclining. Asked for blanket and didn't get one so I was cold."
Pros: "Comfortable flight, pleasant airline attendants."
Cons: "Nothing."
Pros: "Very helpful, attentive and kind cabin staff."
Cons: "Somewhat dirty ( and smelly ) aircraft even though they are a very new fleet. Some seats had strange patches and stains. Overall cabin experience can be improved in terms of hygiene and food quality ( food was mediocre or slightly worse). Seat ahead reclines almost too much into personal space in the new 787 aircraft. The LCD displays don't pivot so it's virtually impossible to view the entertainment when the occupant of the seat in front fully reclines ( a somewhat irritating issue on a long flight )"
Pros: "Good food and drinks"
Cons: "No entertainment"
Pros: "1) On time"
Cons: "1) Food from Lusaka to Lilongwe was poor. Just sandwithes and drinks 2) Small bumpy, noisy plane from Lusaka to Lilongwe 3) No entertainment"
Pros: "Their flight attendants care about people, and overall it's a great airline, except for food."
Cons: "Ethiopian Airlines consistently has sub-quality food."
Pros: "hospitality food beverages"
Cons: "duty free sales were very limited"
Cons: "The flight schedule was changed and despite contacting Ethiopian multiple times, they did not comprehend the problem. I was scheduled from Dar to Blantyre to Lilongwe then to Blantyre AGAIN, my obvious final destination. Luckily the crew at Malawian Airlines allowed me off the plane early and edited my booking for the return journey efficiently and easily."
Cons: "Seats were dirty"
Cons: "Same as above"
Pros: "It was nice and cool just that the space between seats were small compared to the flight from lagos to Addis."
Cons: "Nothing."
Pros: "The crew very kind and made me feel comfortable"
Cons: "Old 767, with not comfortable set up and no individual TV set."
Pros: "The guy I was sitting next to."
Pros: "They need to make the seating more comfortable especially with such looong flights!"
Cons: "My daughter's entertainment system crashed after 20 minutes. She ended up sleeping so I watched a movie. When she woke up, we were going to switch seats, but I tried to turn it back on and mine wasn't working. (By the end of the flight, only maybe 10-20% were using theirs as many others crashed as well.) The food was very boring. At one point I was looking for a flight attendant and couldn't find a single one anywhere in coach."
Pros: "Flight crew were very nice and helpful. Plenty of room for carry on baggage."
Cons: "Veg food selections were very limited. A breakfast without meat choice would have been better than yet another rice dish. Some of the more recent movies started in the middle or near through end. Tried to rewind and restart but neither worked The toilet paper was not refilled at the stopover in Dublin and we ran out before LA!"
Pros: "The best flight ever and the crew is super cool"
Pros: "Dreamliner was awesome"
Cons: "Horrible food selection, needs improvement"
Pros: "Staff were pleasant"
Cons: "One segment of my flight did not have the gluten free meal I had requested ahead of time. Super crowded."
Pros: "Some okay entertainment."
Cons: "Lights are on too much, service is slow. Food is poor, no variety. They gave out all the blankets and some people were laying down sleeping in the back with 2-3 blankets meanwhile my friend who had a baby couldn't get a blanket. They are VERY slow or disorganized with picking up the trays after meals are completed."
Read more about South African
Safety measures for airlines flying from Malawi to South Africa
Airlines flying from Malawi have enacted additional safety measures and adjusted policies to better accommodate travellers. Policies vary by airline.
Heightened sanitation
Daily cleaning, installation of cabin HEPA filters on flights from Malawi
Mandatory masks
Masks required on board, masks provided on flights from Malawi
Social distancing seating
Middle seats unavailable to book on flights from Malawi
Pre-flight testing
Testing for antibodies, testing for symptoms for flights from Malawi
Book cheap flights from Malawi to South Africa
Recent return flight deals
Search by stops
Search by airline
Search by price
Recent one-way flight deals
Search by stops
Search by airline
Search by price