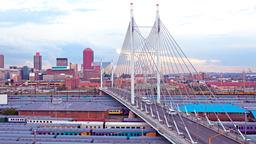 Find cheap flights from Mahé to Johannesburg
Search hundreds of travel sites at once for deals on flights to Johannesburg
FAQs for booking Mahé to Johannesburg flights
How does KAYAK find such low prices on flights from Mahé to Johannesburg?
How does KAYAK's flight Price Forecast tool help me choose the right time to buy my flight ticket from Mahé to Johannesburg?
What is the Hacker Fare option on flights from Mahé to Johannesburg?
What is KAYAK's "flexible dates" feature and why should I care when looking for a flight from Mahé to Johannesburg?
Top 4 airlines serving Mahé to Johannesburg OR Tambo
Scores according to KAYAK customer reviews
7,9
Turkish Airlines
Overall score based on 23 292 reviews
Pros: "comfortable"
Cons: "some food was frozen when served (salad and cheese). Coffee wasn't that great either."
Pros: "Seats extremely tight."
Cons: "Food had only beef options"
Pros: "My seat didnt recline so i wasnt feeling comfortable"
Pros: "Crew was helpful and pleasent"
Cons: "Flight from Istanbul to Mumbai was not that great. Leg space was not that great. Food overall was pretty same across the 3 meals. Expect more variety which I have seen on other airlines like Emirates and Etihad."
Pros: "The staff the staff the staff. They made the trip so enjoyable. The A330-300 aircraft was smooth and silent. Very impressed"
Cons: "The seats in business class were not as soft as they could be but very impressed overall and good value for the cost of the business class ticket"
Cons: "This flight seems to be overbooked a lot! Why does Turkish Airlines let this happen so often? Had the same situation on my way to Istanbul. It just takes sooo much time and everything will be delayed and people get angry all along...."
Pros: "Smooth flight. Comfortable chairs for economy. Nothing to complain about."
Cons: "Options for vegetarians were not really good."
Pros: "First leg (Mia to Instanbul) crew was excellent!"
Cons: "second leg (Istanbul to Johannesburg) crew were rude!!!"
Cons: "Worst customer service."
Pros: "The flight attendants were amazing. The entertainment. And the comfortability"
Pros: "Service, food, staff—all excellent!"
Cons: "The cabins on both flights were too warm."
Pros: "The staff was nice & the food was pretty good for airline food. Good movie & entertainment selection. The usb charger at each seat was extremely convenient & helpful. The provided slippers, socks, lip balm, tooth brush, tooth paste & sleep mask were a very nice touch."
Cons: "The plane was extremely hot upon boarding & stayed that way for quite some time. People in our group thought they might pass out from the extreme heat. Once it cooled down, it was much more comfortable & bearable. Wish they offered more food items for those allergic to dairy/gluten."
Pros: "Great service in the airplane plus they offer some amenities like slippers, tooth paste and toothbrush, they offer you wet towels to clean and refresh yourself during he flight. Really good."
Cons: "I did not enjoy sitting right at the back (back seat). It was very cramped and noisy as people were constantly using the toilets. But not only that, there was a passenger seated in the middle seat who was not well and she kept feeling nausea and wanting help but the crew did not know what else to do having asked if there was a doctor on board. But they were not very gentle with her in their responses. I am not sure if this had anything to do with the fact that she was a muslim dressed in traditional gear."
Pros: "food was good"
Cons: "wifi was announced but did not work"
Cons: "Very disorganized the gate checking, staff ne d hospitality training . You ESP not have time for your queries and concerns . They are always in a hurry to finish talkign to you . Poor hygiene. The bathrooms are very dirty and has nomjand soap to wash your hands . Male staff in board come across unpolite. ingelt inwelcomed by the male flight attendant port side at the back.?"
Pros: "Overall, the flight was good, right on schedule. Crew were very nice and professional."
Cons: "I was in one of the seats next to the lavatory and the smell was quite unpleasant. Actually, I perceived a bad odor during boarding, the toilets were not cleaned for our flight."
Pros: "Good entertainment system with lots of options."
Cons: "The plane was uncomfortably warm throughout the (long!) flight, which made it difficult to get any rest."
Cons: "Cabin crew in business class were not especially friendly and was really lazy during the welcome drink service. They did not even ask each passenger and greeted them to see if they want anything. Instead, they just held the tray of welcome drink and walked around the cabin once, then poured all the unconsumed welcome drinks into the bathroom. Service after take off was abysmal as well. No smile, no addressing passenger by name, all the service was done in a rush and a totally weird manner. The food is not very much to my liking since it heavily consisted of cheese, and there is literally no choice for you to get away with that. Having a traditional Turkish menu is great at one hand, but in this case it was a huge no-no."
Pros: "Try to introduce some Pakistani food especially from Karachi rest are very good."
Cons: "Behavior of staff are extremely good this my first experience previously I use to fly with other air line due to price especially from Karachi to USA. I hope if I will get good deals I will prefer Turkish Airlines because turkey is our brother country."
Pros: "It was great. I told everyone about it."
Pros: "During 20 hours journey they have served rice for only one time and a little. The food quality and salad was also stale."
Cons: "Their food, quality and characteristics of food."
Cons: "It's 100 degrees in the cabin. No one is communication and we have been waiting for a gate assignment for 2 hours. This flight should be refunded."
Pros: "Everything"
Cons: "Nothing"
Cons: "I have lactose intolerance and I tried ordering the special meals. However the lactose free meals are not good. I got it more than once, it's always dry grilled chicken, steamed veggies and plain rice. Overall it's a dry meal and no flavorful at all. On this trip I didn't order a special as I was hoping one of the options wouldn't have lactose."
Pros: "Outstanding service Excellent food Adequate entertainment Seat recline was good for economy"
Cons: "For a long flight (8+ hours) legroom on this Airbus was quite cramped Again poor boarding announcements resulted in very chaotic boarding process"
Cons: "Airline should advise during check in- especially on line check in there are no electronics on board. This caused significant delay and annoyance for about 100+ passengers"
Pros: "As always, great entertainment system. Constantly updating and improving."
Cons: "For some reason, I didn't get the option to choose a meal type at check-in, as I sometimes have in the past. Seeing as it's Passover, and I don't eat meat, I wasn't really able to eat much from the default meal I was given."
Pros: "I eventually arrived at the destination."
Cons: "Difficult to communicate with cabin crew due to lack of English. Flight was delayed by 1 hour. General atmosphere on plane was chaotic I think due to the small plane and length of flight as large numbers of people needed to use toilets."
Pros: "Food lemon juice entertainment and staff in general"
Cons: "Seats are very tight and availablty of drinks is limited during flight. They ran out of water"
Pros: "The seats seemed further apart, thus more leg room for my long legs. I was lucky to have all 3 seats so I could lie down and get some much needed sleep. New seats seem flatter and more comfortable to lie upon if one is lucky. Crew very personable and helpful"
Cons: "I had FOUR TKA flights in my travels to and from Madagascar last month. Nearly EVERY seat I tried did NOT recline, nor could crew fix any! Most unpleasant to sit for 13 hrs. behind large man whose seat did reclione and mine could not. 2 yrs. ago I flew to Niger on TKA and I found the food better back then. Please keep the delicious Turkish food I fear a down grading for economical reasons. Don't do it."
Pros: "Very friendly airline, on time always, good in-flight entertainment¿"
Pros: "Not trying to be flattering here but it really is a good airline."
Pros: "This is the shittiest airline. The flight from delhi to istanbul was canceled due to bad weatherBut their customer service is very pathetic. Their was no intimation in a proper manner. They did not try me to adjust in any of their airline. I had to book another flight at a very high price. This is really insane... i will like my entire refund of the journey..."
Cons: "This is the shittiest airline. The flight from delhi to istanbul was canceled due to bad weatherBut their customer service is very pathetic. Their was no intimation in a proper manner. They did not try me to adjust in any of their airline. I had to book another flight at a very high price. This is really insane... i will like my entire refund of the journey..."
Pros: "seats"
Cons: "Canceled flight"
Pros: "Comfort of the plane and pleasant crew. Food was terrific."
Cons: "Might have liked more option of current movies."
Pros: "The variety of films on show was decent"
Cons: "The crew skipped our aisle whilst delivering the toiletry bags, some announcements were made purely in Turkish without regard to English passengers. The boarding gate from Istanbul was opened much later than the advertised times."
Pros: "Best air entertainment I have ever experienced."
Cons: "Boarding was very long. My flight got canceled and rescheduled. On my first flight I had made a reservation for an isle sit, and when my flight got reschedules no reservation was made and I ended up getting a middle sit, which is very uncomfortable for me."
Pros: "The entertainment options, food, toiletry bag"
Cons: "Stuardess service is very poor. For a 13 hour flight I would expect to have more than 2 beverage visits. Also, I ended up taking my requests to a first class stuardress since the ladies in coach didn't respond to me. I was also appalled to have my connecting flight delayed for over 24 hours without proper notification."
Pros: "Everything."
Pros: "excellent food, service"
Pros: "Todo estuvo bien. Me gusto mucho la aerolínea turkish! La recomiendo"
Pros: "The crew was incredible and helped to cater to all our needs. The full meals were delicious. The comfort/ entertainment on our international 11 hr flight was very good. Personalized tv with loads of options, USB outlet for phone charging, headsets, pillows and blankets all included."
Cons: "We had to wait over an hour for our bag after landing. This may have been due to the rainy weather/ large plane."
Pros: "Good Food, Comfortable Seats & Good Entertainment Options"
Cons: "N/A"
Pros: "great company."
Pros: "A great crew"
Pros: "ALL"
"They didn't notify anyone that the CDC had changed it's entry requirements and cost me my flight. I will never fly with them again."
"Late departure, the plane was filthy since people were dropping lots of trash in the aisle. The bathrooms were almost unusable because people peed on the walls and floor, and left soaked bathroom paper on the floor and toilet. Most people ignored the crew and didn't wear masks, including people who were coughing."
Cons: "It could have been better if I had taken the flight, and not cancelled it 2 days ago"
Pros: "We left on time, flight was smooth!"
Cons: "No problems, everything was fine."
Pros: "Loved the available movie collection, as well as the food and the experience overall."
Pros: "Everything was great. Staff of ground services for last security hand bags and passengers checks, documents final checks and all were with great flow, smiles and so professional. Hospitality from cabin crew, cleanliness, food portions and taste were great. Comfortable seats and elite shading side windows. Everything was sooo great. This really escalades recommendations for EgyptAir"
Cons: "The heavy touch down upon landing, could have been a little bit smoother. That was not a big deal at all."
Cons: "How you book for me two tickets and you take the money for same day going and retuning"
Pros: "Professionalisms of Crew"
Cons: "N/A"
Cons: "The Business Class lounge was OK, but we were through late at night and there was very little hospitality offered"
Pros: "All were as per timing . Professional attitudes."
Cons: "A long flight but no LCD screen for entertainment."
Cons: "Food wasn't that good and there could have been better entertainment options (more movies, TV shows). Internet was terrible."
Pros: "On time and comfortable"
Cons: "Too many check points, very lousy checking in area in the airport and no one to organize people checking in cause long wait line"
Cons: "Layover time too short so a small flight delay resulted in a missed connection. No entertainment system on board, seats very small, food bad and disembarking was very slow."
Cons: "Nothing"
Cons: "Take of was 1:30 minutes delayed. Entertainment was so bad and boring. Crew were super rude."
Pros: "In flight entertainment and lunch served. Special accommodations made for our child."
Cons: "Nothing...a wonderful experience!"
Pros: "Lenient on the luggage allowance but human relations need to"
Cons: "Everything"
Pros: "Very Good service"
Pros: "All was average"
Cons: "My luggage is delayed for the third day now. I am on vacation but stressed without access to personal items and non stop calls to Royal jordanian that handles egypt air matters in amman"
Pros: "Food was good."
Cons: "The plane was old, the seats were uncomfortable with no adjustable headrest or flaps to hold your head from flopping. There was no personal entertainment screens on the back of the seats, only the small community one mounted on the roof. The sound for this was terribly unclear. 8 hour boring flight."
Cons: "The problem of unavailable variety of food at the plane"
Pros: "I liked the space you have on the seats the leg room is very good because I am a tall person with some airlines it's very uncomfortable for me thanks."
Cons: "Leg room, food, service from the cabin crew is fantastic just to say a few words. Fli"
Pros: "Short flight"
Cons: "Quick orocedure"
Pros: "The seat was comfortable the boarding crew was so helpful"
Cons: "TV screens were blurry and not working."
Pros: "Wonderful staff really helpful, comfortable seats"
Cons: "Some delay"
Cons: "Everything is bad, food is horrible, tea is cold, AC is not cold and not serving even water for 2 hours since the take off. When arrived we got transported to terminal in old bus after waiting long time for the bus to return from taking the first patch of passengers."
Pros: "Every thing"
Cons: "None"
Pros: "Almost perfect"
Cons: "They didn't give me a travel kit."
Pros: "The crew was friendly and professional. Food was very good as well as the selection of non-alcoholic beverages. Flight was on time, and plane was clean!"
Cons: "Passenger seating next to me (I was sitting in an aisle on a 3-seat row, economy plus) kept on leaning towards me all the time. I had to "create" of sort of barrier between the two of us with a couple of pillows. A lady sitting in the row in front of me - a 50-something y/o woman with husband and 3 kids keep on reclining her seat to the point that I was barely a couple of inches from the top of her head, even as I was eating. I had to forcefully push back ti get some room."
Pros: "We arrived safely."
Cons: "The plane was dirty and so cramped. The food was bad. The flight attendants were frustrated and angry. No internet options. The tv shows and movies were all old and there wasn't very many options at all. Connecting in Cairo was complete chaos and so exhausting."
Cons: "i would rate boaring less than poor if applicable."
Pros: "Food was okay and it's commendable that the airline offered hotel rooms for passengers with long layover."
Cons: "The plane should be at least clean. Sat close to the window twice and it was dirty with some weird stuff. The seat beat was also dirty."
Pros: "Toilet was filthy shortly after arrival. Drop down tables needed to be wiped."
Pros: "Good service and friendly environment"
Cons: "No comment"
Pros: "Inexpensive fair."
Cons: "Little interaction with crew"
Cons: "the cancellation of my return flight right after we boarded the flight. Had to change the return date without compensation from the airline for the hotel and food during the extra days they forced us to stay. we then had to push the return flight forward, trying to find a direct flight and good timing."
Pros: "The crew was very good. Helpful and friendly."
Cons: "I had no blanket, no pillow. I asked the attendant to get me a blanket and she passed me one that someone else was using."
Cons: "The pilot was most defnitely smoking, air was circulated in the cabin."
Pros: "Crew are always polite and attentive"
Cons: "Plane not comfortable. No individual entertainment. Poor food. Toilets not cleaned in flight"
Pros: "Best landing ever, if I was sleeping I would not even have woken up during the landing. Well done to your skilled pilots."
Cons: "Entertainment selection was a little low, but the fact that you don't play any ads is great! Other airlines make you watch 30 mins + worth of ads."
Pros: "We had a 10 hour lay-over in Cairo and EgyptAIr shuttled us to an excellent hotel and provided lunch and dinner - all for free. This was most excellent and so much more pleasant than sitting at the airport!"
Cons: "If EgyptAir would distribute a little English sheet how the steps are, where to get the passports back (at the EgyptAir Counter in the main hall at the airport), which lines to go to (we didn't officially immigrate, but still had to go through immigration upon return, which wasn't clear). Maybe a word on legal boundaries of the status in Egypt - EgyptAir had the passport, can we go to the pyramids or not - would be useful, too."
Pros: "Good service in flight. Better food than most"
Cons: "Airport handling"
Pros: "Crew was lovely"
Cons: "All was fine"
Pros: "Confortable seats, good entertainment, attentive flight crew"
Cons: "Pilot didn't clearly communicate what the issues were for our delay. Safety rules and regulations were ignored by passengers and not enforced by crew (people walking aisles while plane was taxiing, passengers without seatbelts on during takeoff and landing, etc)"
Pros: "Cheap air fare, i likeed all the services include an easy take off, landing on time, amazing food and crew were kind and comforting all customers on board."
Cons: "Cheap air fare, i likeed all the services include an easy take off, landing on time, amazing food and crew were kind and comforting all customers on board."
Pros: "The sound and picture resolution of the tv is very poor"
Pros: "Everything was fantastic"
Pros: "Comfortable red-eye flight to Johannesburg. Food very good and plentiful. Plane spacious and not crammed."
Pros: "Flight was smooth and ontime"
Pros: "Crew was very professional and helpful"
Cons: "Everything met or exceeded my expectations."
Pros: "Seat was comfortable, had an emergency exit seat."
Pros: "The warm towel given for the hands and face at the beiginning was a nice surprise treat. Great also that blankets and headphones were provided."
Cons: "More food variety as some items ran out as they got to the back of the plane"
Cons: "Seating"
Pros: "Crew is great and friendly. Plane comfortable and clean."
Cons: "Boarding in Harare was a little delayed. No explanation or information was provided. Food on board : a bun and a muffin were provided for breakfast. No butter or jam or honey or chesse. Most unimaginative meal."
Pros: "Nothing check in counter take good two hours flight delay 7 hour return 4 hour rude staff no communication no more traveling in Kenya Airways."
Cons: "Very Very poor service unskilled staff not enough knowledge rude"
Pros: "Toilets were clean right up until landing"
Cons: "When breakfast was served, there was only the option of poached eggs. We asked if there was an alternative and Philip said No. Shortly after starting our cold poached eggs Philip brought the people across the aisle to us a sausage alternative?! All the flight attendants looked unhappy until getting off the plane. Entertainment was very basic and not really up to date."
Pros: "Absolutely nothing!!!"
Cons: "Keep to time and stop the delays."
Pros: "Glad to receive small snacks for short flight Headphones were issued from from second flights, but not from Zanzibar"
Cons: "Check air on on plane as it was so lights that air doesn't hit the face so it was very warm flight"
Cons: "Seats are not comfortable for a 14 hour flight. One meal was served 1 hour before landing, Need for more drinks and food during a 14 hour flight. Flight was held at gate for 45 minutes before takeoff without explanation. Luggage was not transferred from a connecting flight."
Cons: "All is well."
Pros: "I liked when there was turbulent, the pilot told us that we should be calm as the plan was going to experience turbulent in a few moment"
Cons: "I felt like the queen cake had a lot of sugar, think of those who do not eat sugar"
Pros: "Nothing"
Cons: "You cancelled my trip without informing me and I need to be rembushed Me transportation to Logan airport and going back for six people and 16 bags please"
Cons: "Flight on time, cheap and lovely crew"
Pros: "Lie Flat beds in Business Class."
Cons: "Meal service was very slow, and food was uninspiring. Essentially economy meals placed on proper plates."
Pros: "Crew was amazing! Elvis smelled good!!!"
Pros: "yes"
Cons: "not really"
Pros: "I had an entire row to myself so this greatly improved my experience, but if this had not been the case I don't think I would have rated my flight as high."
Cons: "It was way too hot. Our child was uncomfortable from the heat the entire trip."
Pros: "Kenya Airways changed their flight schedule 48 before our departure. The change meant an extra night before departure and an 11 hour layover in Nairobi before our connecting flight. The KA booking agent provided us with accommodation for the delay and the long layover. We appreciated that."
Cons: "We lost 24 hours in our travel. It was reasonable of the airline to provide accommodation during the delay but the night in Nairobi was at a very dismal hotel where the food quality was terrible."
Cons: "Nothing"
Pros: "Flight was on time. Service was good."
Cons: "Luggage did not arrive. Many passengers who came from Lilongwe to Nampula did not get luggage. There was no ground staff to follow up on the issue."
Pros: "Clean plane, on-time departure"
Cons: "On this flight the meal trays stayed on the tables for over an hour (after the meal was served), should have been collected faster"
Pros: "Everything"
Cons: "Nothing"
Pros: "No complains means i LOVED everything. From start to finish."
Cons: "No complains on this flight."
Pros: "after 5 hours of waiting when there was no boarding started at boarding gate we came to know that flight is dealyed by 7 more hours. They provided hotel but it took 3 hours for us to clear immigration and reached hotel and after 1 hours they came to pick us back. there was no support from airlines staff and we were at won. Hotel was just waste because we just use for one hour in 12 hours delay."
Pros: "Wine selection"
Cons: "Food was just okay in business class"
Pros: "Trip on the Dreamliner to/from Nairobi/Joburg went very smoothly. Entertainment was limited but worked and was fine for a 4 hour trip. Food was nothing great but nothing disastrous, booze was handed out willingly, staff were efficient, plane was on time - I rate it higher than SAA for the same leg and would choose KA again."
Cons: "Expensive at $800 but limited choice in Africa so what can you do?"
Pros: "Service, crew"
Cons: "Nothing"
Cons: "Food"
Pros: "Timeous and polite crew"
Cons: "The food was mediocre and no choice for entertainment, common movie or 2 low quality music channels"
Cons: "Bad attitude by the crew"
Cons: "Staff on the airplane a bit miserable. Uncomfortable seats and no choice of food. Going downhill"
Pros: "I liked the alerts from crew about the journey.They kept time about the journey."
Cons: "The space between one row and another in economy class was too small as compared to other flights I have had. I did not like the lay over time."
Pros: "The baggage handler for Kenya Airways, Derrick, in Johannesbury was very helpful checking on my delayed luggage. The flights and flight attendants were very good."
Cons: "Late departures, unscheduled stop for crew, and baggage not making new flights made me miss two transfer flights. Closed sales kiosk in Johannesburg unable to get an hotel and meal vouchers. Sales lady was rude the next day. Arrived Cape Town over 24 hours late."
Cons: "Kenya Airways ground staff in Nairobi was late to open the desk, creating a large line"
Pros: "Convenient morning flight"
Cons: "Not enough leg room for tall passengers"
Pros: "great food, entertainment was good. host and hostess were friendly and professional"
Cons: "The airline doesn't accept payments for changing flights over the phone. I arrived at Lilongwe airport and they said I couldn't pay them there and that I should pay in Nairobi. The plane was of course late leaving Malawi and when I arrived in Nairobi, the plane was getting ready to leave. The customer service line had +20 people in it. I waited my turn then the agent said it was my fault that I missed the flight and the next flight would be $243 USD instead of $90 like the gate agent stated. Then they told me I had to pay the $243 in cash and they didn't accept credit cards. All of the ATMs were broken there. I returned to the agent and they did accept credit cards, they just didn't want to go to the office to swipe it. The entire ordeal took +4 hours. Worst customer service ever."
Cons: "My bag was opened and some items were taken out my watch , cologne for men and some Ghanaian currency for my taxi back home"
Cons: "The food was so-so. The flight was delayed. The crew was friendly, but nothing outstanding."
Cons: "They lost one piece of baggage. The check-in crew said we were required to have our vaccination cards although nobody asked for them. Then we waited an hour pulling off one piece of baggage and then they didn't load it on our flight."
Pros: "Everything was great except for all but one flight attendant who could have done with a lesson in charm. There was one very charming attendant whose name began with M but was an unusual name. She was a world class attendant and the others could learn from her. The pilot was well spoken as did a great job taking off & landing."
Pros: "It was a great flight except for food"
Cons: "Choice of dish - fish ( was like rubber) or beef"
Pros: "Plane was a new Dreamliner and nice to fly in with excellent entertainment package."
Cons: "I had 3 hours in Johannesburg before catching a shuttle bus, so being an hour late wasn't a big problem. After rushing from Entebbe flight which was an hour late leaving and arriving, I got to the gate to be informed that this NBO to JNB flight was an hour late in departing. Pilot said it was due to "technical difficulties". My ticket had 4 legs : Nov 28 due to leave JNB at 1:20 finally left at 8:30 due to NBO runway closed from plane belly landing - the pilot was very apologetic - LATE. Dec 5 NBO to Entebbe was an hour late due to "passenger problem and luggage taken off" - LATE. Dec 10 Entebbe to NBO left an hour late due to "plane arriving late" - LATE. Dec 10 NBO to Johannesburg was an hour late due to "technical difficulties" - LATE. All 4 flights were at least an hour late leaving and arriving yet the pilots all said thanks for flying Kenya Airways - the Pride of Africa. This is what Africa should be proud of ?!? and Kenya Airways is proud of ?!? Passengers I talked to all were negative in their comments about Kenya Airways. All said there is ALWAYS something of a problem on a Kenya Airways flight. Lady on NBO to EBB flight next to me as we boarded plane and I said everything has gone smoothly so far, replied - the flight isn't over yet - and then we sat in the plane for an hour while they "removed passengers luggage". A man in NBO departure area as we waited to board JNB late flight said, the procedures and organisation are terrible with problems most of the time, which was why he was using up his reward miles because he didn't want to fly Kenya Airways again. This is the culture of this airline which is allowed to continue with seemingly no regard for the paying customers. If the powers that be such as the FAA, imposed a $100 credit to each passenger for late leaving or arriving, I would have received $400 back on a ticket that cost $750. Maybe the airlines would do something practical to remedy their problems and care for the paying customers rather than just saying "we are sorry for any inconvenience "."
Pros: "KQ is the best East African airline by far. The planes are newer and cleaner and the flight attendants really do make an effort to give a high-level of customer service. I've missed my transfer due to a weather delay before and was impressed with KQs attention to getting me overnight accommodation. It would be great if we could sort out the regular delays of KQ410 into Entebbe which directly impacts KQ411 back out to NBO. The regular delays are often due to weather but just as often due to scheduling or flight issues. Delaying that flight makes my transfers really tight and adds some stress to my experience, especially with the extra security level in Nairobi. If we could find a way to fast track transfers, that would be an improvement. Overall, KQ is the best, but please continue to find ways to be better."
Pros: "That we eventually left"
Cons: "Our flight was delayed because the airport shut down. When the airport opened again. They gave us a departure time 4 hours after our original departure time (1:20 am). 1:20 came and went without any more communication or information. 1:40 am arrived and someone from KQ showed up at our gate and said they do not have any additional information. We said there are children here and hungry, tired, frustrated people. We suggested they distribute waters or snacks, but that never happened. They just kept telling us they didnt know when the flight would take off (or if it would) nor when they would have any additional information. An hour later they made one announcement over the speaker at our gate that our flight was boarding at another gate. However, many people had fallen asleep on the floor as I had and I would have missed it if one of my fellow passengers hadnt woken me up to say that we were boarding. We then sat on the tarmac a while longer for reasons that were not explained and finally landed 7 hours later than scheduled. Very little effort was put into communicating to us, making our wait comfortable nor apologizing for the inconvenience. It was a very frustrating experience."
Pros: "Even though the flight was delayed, I still made it to the airport in a reasonable time."
Cons: "The headphone jack in my seat had a broken jack in it and I wasn't able to enjoy the in flight entertainment"
Pros: "Crew Communications every. Inbound Captain Landings and Take off"
Cons: "Captains Landing outbound Fugi Airport Siera Leone and Landing in Accra. The Pilot caused Panic, he is inexperienced. Captain flight 5595 to Accra from Monrovia on Sep 2,2016. Disaster awaiting"
Cons: "It was over booked the flight 2 times on the way Seychelles........ It was tired journey definitely..."
Cons: "Someone stole my airpods in my bag. I noticed it once reached at home. This is the first time it happens to me. Very bad experience"
Pros: "seat not comfortable"
Cons: "more drinks along the way"
Cons: "Language barriers are always hard, i sat next to someone who didn't speak English well, one of the flight crew sounded irritated instead of understanding."
Pros: "Very conformable and quiet."
Cons: "Nothing very nice flight."
Pros: "Seats small uncomfortable"
Cons: "Bigger seats."
Pros: "on time"
Cons: "they woke me up in the middle of the night to give me food.."
Pros: "Same as above."
Cons: "Staff needs to be briefed on what an insulin pump is."
Cons: "The landing was terrible and quite dangerous. It was a lopsided and the plane was about to tip forward when we hit the ground. I was quite disturbed on arrival. I'm glad to say the we were lucky that webdid not have an unfortunate incident."
Pros: "Flight time changed without notice. Delays in Medinah caused us to miss our connecting flight to Johannesburg. Really poor communication. No agents would take calls in Jeddah. Really terrible service. Would avoid using this airline at all cost. Not the first time I've been delayed by them"
Cons: "Flight time changed without notice. Delays in Medinah caused us to miss our connecting flight to Johannesburg. Really poor communication. No agents would take calls in Jeddah. Really terrible service. Would avoid using this airline at all cost. Not the first time I've been delayed by them"
Pros: "The aircraft was clean and the food served was cool"
Cons: "The turbulent"
Cons: "Cabin crew quite distracted. Between rows 19-23, orders were totally mixed up People given wrong food or drinks"
Cons: "Boarding was a bit strange - everyone seated at the gate had to get up, leave the area, and then wait in line to have their passports checked before sitting back down in the same area. After that though, boarding was perfectly smooth & honestly one of the fastest I've seen!"
Pros: "New plane fantastic cabin"
Cons: "There was a fight but nothibg to do with the flight crew just some passenger with mental issues"
Cons: "They didn't announce when boarding started/what zones were to go."
Cons: "The whole thing was a disaster. I lost my connection flight due to incompetence from the Ethiopian airlines representative"
Pros: "Nothing - decades behind other Airlines."
Cons: "Everything. Terrible old plane, bad food (made me violently ill), bole airport is depressingly bad and unorganised, boarding is like lucky dip... my seat was broken on the plane. It was an exit and still so uncomfortable. Never again..."
Cons: "Did not provide special meal although I called ahead to request it."
Cons: "Checkin luggage did not get loaded onto the connecting flights at addis ababa. Had to wait two days for the next flight from addis ababa to gaborone botswana to receive our luggage. The ethiopian air office in gaborne was helpful straighteningbout the situation. I would fly ethiopian air again."
Pros: "Everything Kosher food was excellent"
Cons: "Nothing"
Pros: "The crew where very pleasant, The service on the plane was good you had a choice of what meal you would like to have you also had a choice of any movie or entertainment that you would like to see or play there was more leg space and much more comfortable seating"
Cons: "I can't fault anything on this flight."
Pros: "Meal service plentiful. They kept the bathrooms very clean"
Cons: "This plane seemed older not as spacious or as clean as planes on Ethiopian I've traveled on before. Horrible film selections, and it's the same coming and going."
Pros: "The friendliness and willingness to assist passengers when they notice one facing a challenge"
Cons: "The chairs in economy do not give sufficient leg room especially for tall persons, this would present a challenge on long haul"
Cons: "My phone was stolen on airport premises"
Pros: "the air craft was very good and the comfort is good no complain..."
Cons: "i did'n't like some of the cabin crew the way they are ....and am very disappointed from kinshasa to my check in i did ask a lady about my bag, she told me i will get my bag to cape straight, and i did ask her two times about the bag, she keep saying the same thing i will get my bag to cape town, so until now i haven't find my bag yet, the number they gave me from the airport no body pic up the phone, so i don't know what i can i do to get my bag......if you can hep me in this mater please contact me on my email or on my cell number 0027 78 470 6195. thank you your best regards."
Cons: "flight got delayed"
Pros: "Spacious seats"
Cons: "80's airplane. Old. Seats not that comfortable, a bit dirty."
Pros: "Also great experience"
Pros: "Great crew, decent food"
Pros: "Children running up and down isles screaming while I was trying to rest. I had to go to the rear of the plane to ask the stewardess to bring it to a stop. They should have stopped it BEFORE I had to ask them to stop it."
Pros: "NOTHING!"
Cons: "everything about it, from the random cancellation of my flight, to missing my connection, and their inability to get me another flight, spending over 24 hours in travel for a mere 6 hour flight. No customer service, would never recommend Ethiopian Airlines to anyone."
Pros: "Comfortable flight, pleasant airline attendants."
Cons: "Nothing."
Pros: "Very helpful, attentive and kind cabin staff."
Cons: "Somewhat dirty ( and smelly ) aircraft even though they are a very new fleet. Some seats had strange patches and stains. Overall cabin experience can be improved in terms of hygiene and food quality ( food was mediocre or slightly worse). Seat ahead reclines almost too much into personal space in the new 787 aircraft. The LCD displays don't pivot so it's virtually impossible to view the entertainment when the occupant of the seat in front fully reclines ( a somewhat irritating issue on a long flight )"
Cons: "I'm 1.89 and knees are jammed on this flight. Legroom is better on their long haul flights."
Pros: "1) On time"
Cons: "1) Food from Lusaka to Lilongwe was poor. Just sandwithes and drinks 2) Small bumpy, noisy plane from Lusaka to Lilongwe 3) No entertainment"
Pros: "When I originally booked this trip it was with one connection and a 16 hour commute time. They added legs to my trip which significantly increased travel time. I tried to cancel my flight because I booked the flight with the necessity of arriving by specific days and times and they insisted on charging me for it so I just forfeited my seat and trip all together. There's nothing good to say about Ethiopian airlines."
Cons: "They are very unprofessional and unhelpful and I'll never book them again."
Pros: "Cheap"
Cons: "Delays, Delays, Delays, 2 hours late !!!!!!!!!"
Cons: "Seats were dirty"
Cons: "Same as above"
Pros: "The crew very kind and made me feel comfortable"
Cons: "Old 767, with not comfortable set up and no individual TV set."
Pros: "Paid about 1000 round trip. Staff was attentive and respectful specially addis to LA. New aircraft was good and comfortable."
Cons: "Entertainment needs to have more recent blockbuster. Food variety should be expanded, need more choice"
Pros: "Seats were comfortable & some of the cabin crew were courteous"
Cons: "Flight delayed due to confusion at boarding gate, unprepared airport staff, wrong info on monitors. Again lack of food, forced to take whatever food they give you or you're told sorry, how can one side serve only fish while the other side chicken??? Vegetarians doomed as they don't get anything & are left without food! Major improvement required in food choices & availability! Our row of seats did not have volume on the tv monitors hence could not use!"
Pros: "Entertainment options were good and they fed you several times"
Cons: "-changed flight schedule several times after booking ticket -3/4 segments were delayed causing me to miss connections - staff unaware of procedures -several mechanical problems with plane -still do not have bags after 7 days -no compensation provided for inconvenience -poor customer service"
Cons: "The food is terrible."
Pros: "The seats were good, the flight was comfortable and easy. Flight attendents were friendly and proffessional."
Cons: "Food could be better but I don't expect much on an airplane, the media system is a bit old so you don't have a lot of options but it's OK."
Pros: "The best flight ever and the crew is super cool"
Cons: "Ethiopia Airport is ruff. Needs bathrooms renovated and more places for waiting for flights the smoking lounge can be smelled through the hole airport"
Pros: "Staff were pleasant"
Cons: "One segment of my flight did not have the gluten free meal I had requested ahead of time. Super crowded."
Pros: "The crew were courteous"
Cons: "The air conditioning was malfunctioning and there were insufficient blankets on the plane."
Pros: "flight left on time otherwise nothing noteworthy outstanding to mention"
Cons: "- poor food (as usual) - no inflight entertainment (as usual) - no priority boarding"
Read more about Turkish Airlines
Safety measures for airlines flying from Mahé to Johannesburg
Airlines flying from Mahé to Johannesburg have enacted additional safety measures and adjusted policies to better accommodate travellers. Policies vary by airline.
Heightened sanitation
Daily cleaning, installation of cabin HEPA filters on flights from Mahé to Johannesburg
Mandatory masks
Masks required on board, masks provided on flights from Mahé to Johannesburg
Social distancing seating
Middle seats unavailable to book on flights from Mahé to Johannesburg
Pre-flight testing
Testing for antibodies, testing for symptoms for flights from Mahé to Johannesburg
Book cheap flights from Mahé to Johannesburg
Recent one-way flight deals
Search by stops
Search by airline
Search by price