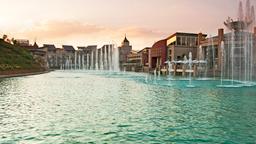 Find cheap flights from Kansas to Johannesburg
Search hundreds of travel sites at once for deals on flights to Johannesburg. Bundle your flight + hotel and save!
FAQs for booking Kansas to Johannesburg flights
How does KAYAK find such low prices on flights from Kansas to Johannesburg?
How does KAYAK's flight Price Forecast tool help me choose the right time to buy my flight ticket from Kansas to Johannesburg?
What is the Hacker Fare option on flights from Kansas to Johannesburg?
What is KAYAK's "flexible dates" feature and why should I care when looking for a flight from Kansas to Johannesburg?
Top 5 airlines serving Kansas to Johannesburg OR Tambo
Scores according to KAYAK customer reviews
7,9
Turkish Airlines
Overall score based on 23 300 reviews
Pros: "Service is good"
Cons: "If 5 pounds is over to figure it out and go thru and next time will doit Wright"
Pros: "High end crew"
Cons: "Food and spaces between seats"
Pros: "Crew was excellent, meals were excellent."
Cons: "More seating space but that won't happen."
Pros: "Good service"
Pros: "The staff the staff the staff. They made the trip so enjoyable. The A330-300 aircraft was smooth and silent. Very impressed"
Cons: "The seats in business class were not as soft as they could be but very impressed overall and good value for the cost of the business class ticket"
Pros: "Lots of entertainment on the plane. Very clean. I like the personal touch of a travel Bag given and large head phones."
Pros: "Food and service in business class were splendid."
Cons: "Absolutely nothing!"
Pros: "The crew was great. Everyone was courteous and professional (wish the same could be said of my fellow passengers)."
Cons: "I'm never quite comfortable in the small spaces on airplanes. Maybe someday I'll make enough money to sit business class and not be crammed into a chair."
Cons: "The flight was delayed an hour and a half. The system kept throwing my son and I out of two different movies every five minutes. I got fed up and decided to listen to music. Was good for three songs and kept freezing and throwing me out. Was happening to other passengers too. It was very frustrating."
Cons: "The booking experience was exceptionally bad. Never again through you."
Pros: "Largely pain free experience"
Cons: "Turkish Air lot my suitcase. I will never travel with them again"
Pros: "Super service clean nice airplane ✈️ departing arriving on time"
Cons: "You broke my suitcase"
Cons: "Options for vegetarians were not really good."
Pros: "First leg (Mia to Instanbul) crew was excellent!"
Cons: "second leg (Istanbul to Johannesburg) crew were rude!!!"
Pros: "Down to Level G to check in, worked out OK. Security was good and easy. Left on time, important! Bags checked straight through to SFO"
Pros: "Dinner served was very good, American Airlines need to learn from foreign airlines."
Cons: "Comfort of the seats."
Pros: "Crew was great. Good selection of movies too."
Cons: "The flight itself was fine, but what has been a horrible pain has been trying to get refunded for an accidental double booking."
Pros: "Polite and efficient crew"
Cons: "Crowded conditions. Passengers with too many carry-on items. Passengers removing shoes AND SOCKS for entire flight (unsanitary!). Dirty restrooms."
Pros: "Entertainment , food, personal,"
Pros: "Food good, good service"
Cons: "Change of flight at lstanbol.no help to carry hand bags especially for seniors."
Pros: "Service, food, staff—all excellent!"
Cons: "The cabins on both flights were too warm."
Pros: "Great service in the airplane plus they offer some amenities like slippers, tooth paste and toothbrush, they offer you wet towels to clean and refresh yourself during he flight. Really good."
Pros: "Good service everywhere"
Cons: "Very disorganized the gate checking, staff ne d hospitality training . You ESP not have time for your queries and concerns . They are always in a hurry to finish talkign to you . Poor hygiene. The bathrooms are very dirty and has nomjand soap to wash your hands . Male staff in board come across unpolite. ingelt inwelcomed by the male flight attendant port side at the back.?"
Pros: "As usually, the crew, good, entertainment, and comfort were all marvelous."
Cons: "The boarding process was slower than normal though it seemed out of control of the Turkish Airlines staff."
Pros: "Good entertainment system with lots of options."
Cons: "The plane was uncomfortably warm throughout the (long!) flight, which made it difficult to get any rest."
Pros: "Good servies"
Cons: "Good service"
Pros: "Service and food"
Pros: "Plane was clean and comfortable, staff were professional"
Cons: "Flight was delayed about an hour"
Pros: "Outstanding service Excellent food Adequate entertainment Seat recline was good for economy"
Cons: "For a long flight (8+ hours) legroom on this Airbus was quite cramped Again poor boarding announcements resulted in very chaotic boarding process"
Pros: "Comfortable flight, friendly flight attendants, food, usb port to charge my phone, and the in-flight entertainment"
Cons: "N/a"
Pros: "Entertainment was very nice."
Cons: "Bath room was not clean during the flight. Flight attendants can be nicer."
Pros: "I eventually arrived at the destination."
Cons: "Difficult to communicate with cabin crew due to lack of English. Flight was delayed by 1 hour. General atmosphere on plane was chaotic I think due to the small plane and length of flight as large numbers of people needed to use toilets."
Pros: "Not trying to be flattering here but it really is a good airline."
Pros: "Everything"
Cons: "Waiting over 2h in the customs in Istanbul."
Pros: "service"
Cons: "multimedia"
Pros: "The variety of films on show was decent"
Cons: "The crew skipped our aisle whilst delivering the toiletry bags, some announcements were made purely in Turkish without regard to English passengers. The boarding gate from Istanbul was opened much later than the advertised times."
Pros: "Good service"
Cons: "They need better movies and music"
Pros: "Everything was excellent :)"
Pros: "excellent food, service"
Cons: "The cabin crew were no where to be seen most of the flight at all. Our food trays remained at our seat for far longer than any other flight or airline that I have been on. At the end, people were getting up to go to the flight attendants to give them their trays of food. Overall, the service left alot to be desired."
Pros: "All"
Cons: "Nothing's"
Cons: "My seat was terribly uncomfortable. The airplane temprature was really low that it made me so sick. I had a missing luggage where i did not hear any updates from Turkish Airlines for 5 days. I ALWAYS fly Turkish Airline internationally when going to Turkey. But after my last experience, i am not so sure"
Pros: "Turkish airlines changed my flight to another airline free of charge and for the same day. The new flight was definitely double the price that I originally paid and got my to my destination a lot faster than I would have if I had been able to take the original flight. Alitalia was a great, direct flight to my final destination."
Cons: "Of course having a cancelled flight is always a negative but the worst part about my experience was that I waited 2 hours in line before being helped to change my flight, and I was only about 8th or 10th in line. They also only had one person to help everyone at the ticket counter until 2 hours later they added another person. In the end everything worked out and everyone was for the most part really nice but that waiting was annoying."
Pros: "Everything"
Pros: "Spacious, nice, friendly, I didn't eat the food because I have dietary restrictions but it looked good."
Pros: "Boarding"
Cons: "Food"
Pros: "The crew did a great job and I enjoyed the movies."
Cons: "Nothing"
Pros: "Timeliness"
Cons: "Seating"
Pros: "Nothing"
Cons: "We were traveling international in Twitter after contacting we were told we can carry one checked baggage but then we were not allowed and at gate they didn't know the procedure and repeatedly checked our passport Poor customer service"
Pros: "Good to have on board internet"
Cons: "Quicker boarding of passengers."
Pros: "Not a lot"
Cons: "Customer service"
Cons: "My wife and I couldn't sit together regarless of how much money we wished to spend on reserving seats."
Pros: "Nice smooth flight."
Cons: "Tiny seats. No entertainment offered."
Pros: "The staff handled the situation very well."
Cons: "The delays put me arriving at 4am. Missed a half day of work, and was practically useless the last half of the day. I understand things go wrong, but they blamed the weather and the other airlines were getting planes in and out just fine. Even Frontier Airlines at least offers a meal voucher for del"
Cons: "No AC for an hour before takeoff - very uncomfortable. Audio for tv did not work."
Cons: "It was hot"
Pros: "Love it"
Pros: "The booking in staff person was positive and friendly. I was disappointed that the system would not allow me to be placed on the upgrade list as a silver Velosity me mm ber partner to Delta."
Pros: "Excellent crew!"
Cons: "Need better snacks."
Cons: "On my opinion Delta is one of the best airlines. Staff are friendly and they made me feel service. They are really nice and they.take care of been on time and anything you ask them they are there to answer. Great airline"
Pros: "Plenty of room and friendly service was refreshing for such a long flight"
Pros: "I liked that military boarded first."
Cons: "I think disabled US Veterans should board with active duty and retired military"
Pros: "Nice crew"
Cons: "Late flight due to ground hold EWR. Two screaming kids immediately behind me."
Pros: "This was two hours of absolute freezing temperature"
Cons: "It was so cold it was actually unbeasable"
Pros: "Although our flight was fully booked. The crewmembers on this flight was professional, friendly and efficient. We boarded quickly and took off on time. We even arrived ahead of schedule. Each passenger was given free headphones and complimentary beverages and snacks. I love Delta they are a cut above the rest. They are constantly striving to put the customers needs and wants top priority"
Cons: "Tight seats need more legroom"
Pros: "Movies"
Cons: "Everything else"
Pros: "Friendly service. Frequent snacks which is nice on a 10-hour flight."
Cons: "Cramped conditions"
Pros: "El servicios al cliente ala hora de registrarme, fue malísimo, en Santiago república dominicana,"
Pros: "Great service"
Cons: "No complain"
Cons: "price could be cheaper"
Pros: "Nothing in particular stands out."
Cons: "The boarding process seemed backward, took longer than usual to board the plane."
Pros: "Eventually made it home. At 1am, when it should have been 1130pm."
Pros: "Efficient crew. Good movie choices. Clean bath rooms. However - I wish every airline in each bathroom had a notice on the toilet to PLEASE LOWER THE SEAT AND COVER! I prefer using the bathroom after another woman has used it!"
Pros: "It was very good flight"
Pros: "The kind bars"
Cons: "The crew at he gate seem to hate their job. I went to get a claim ticket for my stroller and I felt like I had asked for something wrong."
Cons: "Aircraft seemed shabby despite refresh of Comfort Plus, food was really mediocre. Steer clear of the Asian Veg option."
Pros: "great flight free movie going down"
Cons: "no free movie/tv coming back"
Pros: "The outbound crew was terrific. The flight itself was fine. We even arrived early."
Cons: "Upon deplaning in Cancun, ALL passengers are put on a bus and driven far away from the terminals to an arrivals area. Those of us with connecting flights are royally f*cked at that point, especially if your connection is short, as mine was. The so-called shuttle to the departure terminals, which are entire kilometers away, was to arrive in like half an hour. HALF AN HOUR. Who has this time to spare?? The alternative to the shuttle is paying a taxi that charges a hefty fare--and God help you if you don't have cash. The departures terminal was swamped and only thru begging assistance and line cuts did I make my connection...and then only by the skin of my teeth. It was a complete nightmare."
Cons: "Terrible boarding process. I booked the tickets months ago, but didn't have seats until the last minute. They didn't even put my wife and I together, but sandwiched 2 people between us. Boneheads."
Cons: "For the second consecutive Delta flight, one at LGA, one at JFK, (it's never happened on any other airline) TSA pre-check was closed and over a dozen agents trying to upsell the CLEAR program were working hard to get people to spend $175 not to wait in the resulting one hour long line."
Pros: "Service was fast and the inflight entertainment is free. Lots of movies to chose from, which is nice for the long flight."
Cons: "It was the most cramped I have ever felt in a plane and also the longest flight. Horrible combination. Some of the crew were snippy."
Cons: "A very large, unfriendly person was taking up half of my seat."
Cons: "The flight is delayed 3.5 hours."
Pros: "From friendly staff on the ground to check us in, to helpful flight attendants, Delta has once again convinced us it is one of the better airlines . Will fly delta again."
Pros: "Efficient boarding process and friendly crew. Timely arrival is the good enough for these regional flights. Comfort+ seats are good."
Pros: "Overall great experience"
Pros: "good movie selection."
Cons: "fat guy in the middle constantly moving seat barrier up to get more room."
Pros: "Helpful attendants and speedy boarding."
Cons: "Because KAYAK reassigned my flight to airfare.com, I actually flew into JFK. Not my preference and the rebooking process was a nightmare. Very disappointed and I will not be using KAYAK ever again. So stressful."
Pros: "They did give us the Dane snacks the first class passengers got."
Cons: "Zero additional leg room in this supposed comfort seat. The seat was very narrow and there was absolutely no additional leg room on the flight. I'm tall, so that's what I pay for when I book these flights and none was provided."
Pros: "really close to a SkyClub - it seems like the connections to Panama City usually get stuck at the end of the concourse, so this was a pleasant change"
Cons: "Alaska seems to do a much better job in getting the people to stay out of the boarding area until their zone is boarding. At least they make it a point of emphasis."
Pros: "All went as planned and expected. No thrill- like taking a Greyhound bus in the old days...gets you where you are going but without much pizzazz New seats and quite clean, but the new seats were very hard and uncomfortable after an hour."
Cons: "Somewhat claustrophobic and always wish the drop down tray table behind could be disconnected from my seat. When the passenger behind uses the tray as a set of bongo drums to keep beat with his headphones it is a pretty miserable trip."
Pros: "The ramp agents and crew were excellent and they were professional."
Cons: "Flying in first class and watching all the economy passengers dragging multiple carry ons to save a baggage fee"
Pros: "Window seat"
Cons: "-"
Pros: "On time smooth flight."
Cons: "Small plane."
Pros: "The seat wasnt comfutable"
Cons: "I"
Pros: "the food on LH755 was decent. LH454 second snack, a cold sandwich was inedible! Too salty, soggy and just plain yucky!"
Cons: "Food!"
Pros: "Comfy seats in United Polaris"
Cons: "Crew didn't ask enough for additional drinks (neither alcoholic nor water)."
Cons: "Movies"
Cons: "Everything was super. Really"
Cons: "Boarding from bus and no aero bridge"
Pros: "Smooth and easy flight"
Cons: "Food and drinks served late"
Pros: "There were so many refreshments and meals for just a 6.5 hour flight. The movie selection was great."
Cons: "Some of the attendants could have been friendlier, but overall they were very available and helpful."
Pros: "Leg room"
Pros: "Crew was friendly."
Cons: "Food"
Cons: "No complaints. Good vegan food."
Cons: "Touch screens were not working well. Required multiple hard taps which disturbed the passenger in front."
Pros: "Flight left on time. Comfortable 747-400 plane with huge overhead bins and plenty of leg room even in economy, Great cabin crew. Food was, well, airplane food. But at least there was a vegetarian choice, which I looked way better than the meat dish,"
Cons: "Service was a bit rushed at the end. In the last hour of a 10-hour flight they served another meal, which was similar to the first meal (even though it could have served as breakfast or lunch). Also had to fill out the customs declaration and prepare for landing,"
Cons: "No entertainment"
Pros: "Same as above."
Pros: "Nothing"
Cons: "The whole experience"
Pros: "Flight Delayed from EWR. But the connecting flight to mumbai was not allowed to boarded. Since the gate closed even though the flight was still there. On top of it, the flight that was provided as an alternative was again with a stopover, so now, we had two stop over and extra 14 hours of layover time. Did not offer hotel stay or transit visa. was stuck in airport. Very much disappointed with Lufthansa. Will never take this flight nor will allow my friends and family to take one ever again."
Pros: "The service was outstanding!"
Cons: "Someone stole my phone charger :("
Pros: "Crew is top notch!!"
Cons: "Just as first flight, old plane, cramped seats."
Cons: "My flight got canceled. It is awful, extended my travel Time significantly."
Pros: "Food was good. Flight attendants were good."
Cons: "Luggage didn't make it to my final destination . The fact my luggage was lost might have made my reviews of other areas more harsh than actuality"
Pros: "We had a very short connection as a result of a long delay in our flight from Athens to Munich. Lufthansa held the gate open and helped us get on board tom our flight to Chicago. The plane was big, roomy and the seats were comfortable. There were adequate number of toilets so people didn't have to stand in long lines. The crew was very friendly in an efficient way, not like in Asian airlines where the passenger gets coddled. I particularly appreciated the serving of water/juices every so often to stay hydrated."
Cons: "They could have made the transfer easier by having a trolley to move us instead of having us run through the airport. I am 70 and have had both knees replaced. While I can walk just fine, running was very difficult."
Pros: "Nothing"
Cons: "Everything"
Pros: "I can say with confidence; there was nothing that was good. Wait, the bathrooms were nice."
Cons: "The food was horrible, the staff was rude, my flight was delayed 4 and a half hours, the plane was so hot I felt like I was going to pass out, the seats are way too small and too close to each other."
Pros: "Large screens for movies are excellent. Very easy to use."
Cons: "Other international carriers have better food, but it wasn't bad. Other carriers have business class cabin designs (Cathay Pacific for instance) which allow the window seat passenger to get out without disturbing the aisle passenger."
Cons: "I requested special meal on line at Lufthansa site. They do not have my name on their list. Basically I do not have any food for eight hours"
Pros: "Nothing"
Cons: "Water was spilled on me by flight attendant. Luggage was left in Frankfort. Did not have clothes or medications, or daily necessities. Must wait 1 1/2 days to get luggage"
Pros: "Didn't die."
Cons: "Took off almost an hour late. Flight personnel repeatedly skipped me for drinks, meals, etc. on plane for nearly 8 hours without a drop of water."
Pros: "great flight attendants, decent food, on-time arrival. all good."
Pros: "Lost during the flight from LAX to Frankfurt, flight number 451 Lufthansa. Reward offered If found. Please email me if you have any information! Thanks Margot Strong"
Cons: "2 hour delay"
Cons: "The on board entertainment sucks you need to upgrade"
Cons: "bad weather, not your fault"
Cons: "Canceled and delayed flights are unavoidable but deceitful customer agents is unacceptable. We will never fly Lufthansa again."
Cons: "The cabin got a little hot during the night and made it hard to be comfortable. Also, the seats lean pretty far back so I had little room in front of me when the person sitting in front of me leaned their seat all the way back."
Pros: "Crew was friendly"
Cons: "Flight delayed by over 3 hours, inflight entertainment did not work"
Pros: "Everything"
Cons: "Not a thing"
Pros: "Everything was great on the flight! The food was good and we had a lot of drinks! The service is really good"
Pros: "On time. Smoothe boarding. No poor food. In general a pleasantly uneventful flight."
Cons: "I checked my one small siitcase which easily fitsin the overhead binas the ticket agent told me it was a full flight and thus required. My hand luggage was my handbag. The flight was actually 2/3 full with plenty of empty seats and empty bin space. Most passengers had 2pieves of hand luggage. So I had to wait for luggage at the end of the flight when I could have easily stored it overhead."
Pros: "I did Bangkok - Bogota and my bag was checked to my final destination. They have a 1 stop way to get to Bta, very convenient. Flights on time Nice meals"
Cons: "Low bag weight allowed, I got only 23 Kilos even it was such long way"
Cons: "It was delayed by 9.5 hours!!!!!"
Pros: "Unfortunately not much, although I have always had good flights with this airline in the past and will use them again for a direct flight to Germany. I guess it was just a bad day for them."
Cons: "Flight was three hours late leav ing due to a mechanical issue. We sat on the plane while it was being repaired and refilled. I was too hot the whole flight..I think it's the design of the ventilation system on this particular plane. The person by the sunny window stifles. Food was about as bad as it can get. Then I was offered coffee and got tea. Crew never smiled. My headphone had a loose wire so the sound went in and out. Not like past Lufthansa flights."
Pros: "Meal served was very good and refreshments were offered often. Good choice of movies and viewing options"
Cons: "Seats space is a bit crowded"
Pros: "Munich airport is convenient and boarding went smoothly"
Cons: "This was an SAA plane, not Lufthansa. I have only had excellent service on Lufthansa. This flight again did not have a functioning entertainment system. I asked for this to be addressed and the SAA crew ignored the request and in the morning looked surprised to find out that several of the TV monitors had not worked at anytime on the flight. Not impressed."
Pros: "everything excellent overall"
Cons: "I didn't like the service in the moroccan airport form the security and also the crew at the check in, they are very bad"
Cons: "The seats are way too uncomfortable for such a long flight"
Pros: "Very efficient service! Debarkation at MUC very fast and efficient for making it easy for connections to other flights. Nice crew!"
Pros: "The whole flight experience was great. Flight attendants where very helpful and cortial."
Pros: "Friendly service"
Cons: "Crowded and salmon sandwhich was most unplesent, to all 3 in my familly"
Cons: "My connecting flight to Rome wasn't listed on any monitors, and four people couldn't find Terminal A on the map. Fortunately I found some fellow Americans who also couldn't find Terminal A , lower numbered gates, from our current Z gate. We went to the right, following most disembarked passengers and signs for some A gates....a mess! In the end, we had to go all the way back, past our original gate to a Customs area where they just stamped our passports and onward to our gates. It seemed like the signs only helped if you were going in the correct direction to begin with. Even my German friend said how bad that airport is for directions!"
Cons: "Boarding was a disaster as my companion was selected for random search which held us up as there was no urgency to process us. Then there was no sign for where we should go since upper deck on 747 so we went in "economy" line as indicated on ticket and then was sent to correct line when we got to the front, wasting more time. The seatrs were the most uncomfortable I have ever beeon on for a long flight. I also paid extra to be in the exit row, to have people constantly congregating in front of us.The food was also mediocre."
Pros: "The crew and the food were great!"
Cons: "The seats weren't very comfortable. You could tell the plane was a little dated. There was no WiFi and nowhere to charge your devices."
Pros: "The sear was messy they didn't clean it it was full of pieces of bread."
Cons: "boarding the flight on time instead of delaying it two times... and also putting the information at the flight information screen if I haven't gone to ask to the airport information stand I would never know the flight departure gate that was at the complete opposite side of the airport of were the initial flight was going to depart."
Cons: "Delay in take off 45 min!!!!"
Pros: "Crew asked us if we'd like to move to an empty row to be more comfortable without us even requesting it."
Cons: "Bigger coffee cups? Really nothing to complain about. Everything I would expect from a flight. A++"
Pros: "More space in business class (777-300) than many other airlines."
Cons: "Entertainment very limited. No adjustable air vents in this aircraft"
Pros: "The cabin crew were amazing and the seats very comfortable, even in economy. I'm not a super comfortable flyer so I loved that the pilot would always warn when we were getting into turbulence. 2 thumbs up. I will fly Air France again"
Cons: "I'd appreciate a better selection of food and drinks, even if I have to pay for the drinks."
Cons: "The best airline what I was flying so far !! Excellent food, drink, comfort seat, free entertainment with great selection."
Pros: "Not much, seats are super uncomfortable"
Cons: "Better code sharing with KLM"
Cons: "We didn't travel to Detroit... we were re-routed 3 times and our luggage is lost, some really helpful ppl along the way (thankfully) and some really crummy ppl too... no in between... still not to our destination"
Pros: "It was very comfortable and pleasant."
Cons: "Could be a little better the service, the dinner was late"
Pros: "Late departure, dirty, staff not friendly."
Pros: "The comfort of the flight snd kindness of the crew."
Cons: "My connecting flight to san francisco was through Delta, which it was on a different terminal, I had to carry my luggage out of the airport in order to get to delta's terminal - the buildings are not connected."
Pros: "Had decent room space seats comfortable"
Cons: "My luggage could have arrived for a start"
Pros: "The flight departed on time and arrived early. The crew were all courteous and kind even to the man who was sitting next to me who seemed quite demanding."
Cons: "I am small but the seats seemed a bit too tight. The plane itself seemed a bit outdated."
Pros: "Yes"
Cons: "Everything very good"
Pros: "great food, entertainment and seat comfort"
Cons: "nothing"
Pros: "Great seat. Comfortable. Quick boarding."
Cons: "Asked flight attendant to wake me for breakfast....forgot. Long wait for bathroom,"
Cons: "Flight was delayed by at least an hour leaving Paris - a regular situation I experienced with AF."
Pros: "The staff were very helpful and professional. The air hostesses regularly checked if I was ok and showed concern when I wasn't. They made what seemed a bad situation seem bearable."
Cons: "The food was not very nice and the option I wanted had run out. The entertainment was faulty and had to be reset several times. The comfort was below standard and needs to be improved."
Pros: "The staff were very helpful and professional."
Cons: "The food was awful and the option I wanted had run out. The entertainment was faulty and had to be reset several times. The comfort was below standard and needs to be improved."
Pros: "Crew was nice movie selection was good."
Cons: "Plane was late which caused a 5 hour layover in Paris CDG. Food not very good. Entertainment system clumsy to operate."
Pros: "I was given a great seat and the food was OK- not the Air France food of 5 years ago but still good"
Cons: "I didn't really use the in flight entertainment - the usual movies, tv etc"
Pros: "The entertainment has great selection. The crews were much friendier than the flight from SFO to Paris."
Cons: "The seat padding is rather thin."
Cons: "Told us to get in line for boarding and review our tickets and then made us stand there for 75 minutes before boarding."
Cons: "Entertainment screen did not work; in neighboring seat it could not be switched off when we wanted to sleep; sourly employees everywhere (re-booking counter an exception); food close not being edible and cold; I forgot my watch on when going through security in the Air France terminal; when I started to say "sorry" I was yelled at by the screener who said that she will do the talking; she sent me back through the scanner twice without my watch, then once more with the carry-on and made sure that I went to the end of a very long line to wait for another screening rather than having me just go through the scanner without my watch. Needless to say, there was nothing else suspicious about me once the watch was removed. Eager to exercise her power, the security person did not seem to consider that she slowed down a long line of people waiting to be screened. I should add that I am 73 yrs old grey haired female who has traveled a lot both for pleasure and business during my entire life, often to some difficult places and that I do not argue with or provoke those in power in a situation like this. The yelling and the sending me repeatedly through the scanner, which did not beep once the watch was removed, was beyond anything I had experienced anywhere else. The sending me to the very end of the line seemed outright spiteful. (I did miss the plane connection.)"
Pros: "Great service and food."
Cons: "Tv screen is resolution is to low. Hard to see details."
Pros: "The staff was very nice and friendly"
Cons: "One hour delay without any information on embarking and another hour in the plane before departure"
Cons: "Plane left more than 40 minutes late with no explanation or apology."
Pros: "The free glass of red wine when the plane finally took off."
Cons: "The flight was delayed. We were told that it was just a half an hour delay by the man that was informing us of the delay and then we were then told by a woman that it was going to be over an hour. We weren't told any specifics of why the plane was delayed, other than: " the engineers are looking at the issue now". We received messages saying that the flight was cancelled but then we were told to ignore that. We were told that we would have an update every 10-15 minutes but by the time we had the next update was 1 hours later, we were told that the plane will depart at 15:50- which we did. But we also sat on the plane for an extra 2 hours or maybe even more (couldn't bare watching the time at this point) because the man that was supposed to push the plane backwards in order to reverse the plane didn't turn up so we then had to wait for all of the other planes to take off before we could. Eventually the plane set off at 18:20 and I got in France 19:30-20:00 ish?"
Pros: "Personnel"
Cons: "Nothing"
Cons: "No offer of snack with no egg in it."
Pros: "Boarding was on time"
Cons: "flight was delayed by 20 minutes Boarding got me through Sky priority quickly. Had to then wait in the boarding tunnel as the cabin was not ready. large queue Seats were exactly the same as economy so offered no added benefits apart from the meal on board parked in a distant area of the terminal and had to shuttle bus to 2E which meant a very tight transfer"
Pros: "Ok"
Cons: "Nothing"
Cons: "The flight was late, real late."
Pros: "Plane was clean. Pilots made up some of departure delay time in the air between NCE & CDG."
Cons: "Unorganized boarding process and minimal info or announcements regarding delay. Failure to respect SkyPriority status at boarding were disappointing. (Staff allowed it to be a bit pushy and chaotic and people were able to force their way in line, ahead of those who had been waiting in line.) Seats were okay but no recline and underseat storage was small. (Backpack wouldn't fit underseat and had to be stored in overhead.) Passengers crowding from back of plane upon arrival made it hard to deplane and felt rude."
Pros: "Love the flight attendant, loads of food couldn't take it anymore. Professionalism at its peak."
Cons: "NA"
Pros: "Crew was friendly and professional, fresh croissant and hot chocolate on my short flight. As many airlines charge now for any and all food items it was nice to again experience fast and efficient food and beverage service without the tedious hassle of ordering and paying. I'd gladly fly Air France again. First time, but likely not the last."
Cons: "Like all airlines , the seats could use a few more inches of space, even two would be nice."
Pros: "Crew was professional and friendly. Plane was clean. And food was served quickly without the hassle of ordering from a menu and paying. And it was delicious. Best airline food I've had in a long time. The chocolate dessert was incredible. And a coffee to go with it. Made a three hour flight very pleasant."
Cons: "All airlines need to remove a row of seats and give everyone just a bit more legroom."
Pros: "Crew was nice and responsive"
Cons: "The overall experience is regular at best"
Pros: "Boarding and punctuality."
Cons: "Lagos boarding with rather annoying wait due to repeat hand check. Perhaps added security carried far."
Pros: "The crew was very nice and helpful."
Cons: "We ordered a vegetarian meal. However, the vegetarian option offered to those who did not order a special meal looked better than the vegetarian option that we received."
Cons: "There are always delays. Today it was that internet was down."
Pros: "No delays, service with a smile"
Cons: "Nothing to report."
Pros: "leg space in plane"
Cons: "Too crowded"
Pros: "Punctuallity"
Cons: "Bording far away, got my cabin luggage and everyone elses into the cellar because ¨it didn´t fit in the plane¨. There was plenty of room, I had breakable stuff in my luggage, didn´t get the chance to choose. No entertainment AT ALL. Confort: no leg space at all. Not an AirFrance plane, subcontracted. Lousy food."
Pros: "movies were good, crew was great. Comfy seats. It was really as nice as an economy flight could be."
Cons: "delayed flight, hot overall plane, personal TV malfunctioned a lot"
Pros: "The lounge is great, however the food is substandard to nearly every other lounge that I have used."
Cons: "The food on the plane is even worse, The staff were ok but not overly going out of their way to help with any issues, also they could at least pretend to smile."
Pros: "This plane was the nicest plane I had ever been on. Very comfortable and the entertainment was amazing!"
Cons: "Airplane food is airplane food I guess."
Cons: "Exiting passengers from the rear exposed the entire flight as people had to walk past those seated from the back to front. Great social distancing and we'll done British Airways"
Pros: "No and no."
Cons: "Very crowded in.club class. Way lower standard for business class as compared to the other airlines."
Pros: "Crew was friendly and everything was perfectly on time!"
Cons: "4 hs delay"
Pros: "The flight was on time and landed early"
Cons: "The bags could have come out earlier and the food could be better"
Cons: "I made a mistake in my daughter's surname while booking online, BA refused ro change it at check-in and forced me to buy a new ticket for her."
Pros: "Leg room fantastic"
Pros: "The crew were very attentive and there was a large variety of in-flight entertainment."
Cons: "I am not a heavy set guy but the seats were unreasonably close to each other, this meant that when you eat a meal your elbows push into your sides making it hard to bring food to your mouth."
Cons: "Direct flights to and from South Africa to USA not via Middle East"
Cons: "Very narrow seats"
Pros: "The crew, the food and the smooth journey."
Cons: "Seating is a big problem. I am only 192 cm tall and cannot really fit my legs into the space. Have them out in the corridor"
Pros: "That the flight was on time."
Cons: "not applicable."
Cons: "Seat was broken. Reclines without requesting. Tray also needs attention. Seat 15C"
Pros: "Quick boarding."
Cons: "Nothing. Pretty good for a short trip."
Cons: "Better business class seats"
Cons: "Delayed, twice!"
Pros: "New Years flight... very special. Great staff and grear entertainment on board"
Cons: "The flight data was not showing... could have been interesting especially on a New Years flight"
Pros: "This was a charter by BA. Airbus A320 with amazing legroom. Was slightly annoyed by them not having coffee ( to wake me up for the drive home) but I suppose I get why they weren't serving hot beverages."
Cons: "The beverages thing above."
Cons: "Don't like the business class seating configuration. The entertainment system played up and only worked in half the cabin. They tried to fix it without success"
Pros: "The A380 is roomy with large overhead bins. Its quiet and smooth. Flight was on time!!"
Cons: "It was impossible to select a seat in advance. I could not even get to seat selection at online checkin. It was very frustrating. When I went to BA in London and Los Angeles they said it was responsibility of AA and when I went to AA in London & Los Angeles they referred me back to BA. Why can I not choose seats like on other airlines????"
Pros: "BA in South Africa run a clean efficient airline. Planes are new crew well trained and food is good."
Cons: "Preseating totally random no matter your status. Booked state of my choice well in advance and was presented at the back of the plane on check-in"
Pros: "I liked that we landed 30 minutes in advance for both flights to and back, compared to the other parallel flight via SAA which was delayed 2 hours when we arrived back."
Cons: "I didn't like the cheese roll I asked for as the whole roll and cheese was literally stuck to the bottom and parts of the bottom of the roll were mushy. The staff were professional but lacked personality and seemed a little hollow."
Pros: "I liked the seats that I got. Staff were friendly and it was a comfortable flight overall."
Cons: "There wasn't enough drinks (water etc) coming around after meals."
Pros: "Food was tasty"
Cons: "Was delayed"
Pros: "Quick and efficient boarding."
Cons: "The way that the crew (both in economy on right of plane) spoke to, and handled sensitive situations with several of the passengers in a loud and rather rude manner. This is not the British way that I have been accustomed to on previous BA flights, and is rather upsetting. The crew were very abrupt in general, and did not have that seasoned and polite demeanor which I expect from BA."
Pros: "BA moved me on to the Kulula flight without any fuss and gave me a meal voucher."
Cons: "I got to the airport to find that my 19:15 flight had been delayed to 22:15. I hadn't received any notification from BA and still do not know the reason for the delay. The only other option available was for BA to put us on the 20:20 Kulula flight to Lanseria and then shuttle us from Lanseria to OR Tambo. It really is not pleasant to get back home so late on a week night and not even be given any warning or any reason for the huge delay."
Pros: "Crew were excellent. Very friendly and helpful."
Cons: "Boxes under the seat in front took up legroom (but it did ensure good entertainment options). Could have offered some more drinks."
Pros: "The staff was great, friendly, helpful and professional."
Cons: "I thought the food lacked imagination, was skimpy and too hot. I burned my mouth several times. I really do not like having to pay for a booked seat. I have special needs at my age and so booking early is how I typically make sure I can access the bathrooms easily without climbing over sleeping passengers. I picked flight for the price, but in the end I should have stuck with Delta, KLM and Air France and got the extra miles as with seat bookings and only one bag allowance, what I ended up paying did not make it worth it. Oh well, live and learn. Seats were tight, anyone bigger than me would have really struggled."
Pros: "Friendly and helpful crew"
Cons: "My wife and I having to sit in separate seats when there were seats available next to each other. Being charged excess baggage when one suitcase was weigh under weight"
Pros: "the meal, the aircraft, the friendliness of the flight crew, the on time departure and arrival."
Pros: "All the normal stuff of flying domestic."
Cons: "The way that my brand new suitcase was damaged on the flight and BA just said that handles are excluded from bag damage. Thus, they can do what ever they want with your bag's handles, manhandle it and not take any responsibility. My suitcase was clearly damaged by the way it was handled since i booked it in till i received it again and they just said sorry...there is nothing we can do for you!!! Now that is is poor customer service."
Pros: "What an amazing experience. Granted I flew first class (for the first time), but I had a friend flying in coach and the staff in both coach and 1st class were extremely helpful and accommodating."
Pros: "I have physical limitations and required assistance stowing overhead luggage and help getting out of seat. Crew were terrific. Wheelchair assistance also great. Travels on my own."
Pros: "Arrived alive"
Cons: "Indifferent inflight service is probably a compliment. The worst insult was to the 120 passengers whose flight to Heathrow was cancelled. They waited hours for the flight to Gatwick. On arrival BA announced that the buses that were promised by ground staff in Venice had not been arranged because BA didn't have the resources at hand. Useless as usual!"
Pros: "I liked arriving safely at my destination despite a delay due to atc strike. Thank you BA pilots for doing a great job. Not to mention politely letting passengers come view the flight deck during the delay to ease the boredom."
Cons: "When kindly asked a question by me, one of the staff didn't understand and instead kept insisting we didn't need a landing card (we did). Tried to rephrase the question and she persisted without trying to understand, rolling her eyes and swearing under her breath. Oh, and did I mention the part where we had to pay for our checked bags again? 75€ per bag. For me and my wife, that's the equivalent of a third ticket for our flight. May as well had our luggage fly next to us. So rude staff and exorbitant pricing for things that somehow weren't logged through third party. Cheers! (Sarcasm)"
Pros: "Made up for time due to a big tail wind"
Cons: "Took off late and had to wait 45 minutes for luggage"
Pros: "Flight was on time,actually ahead of time."
Cons: "Aircon was not efficient. Very hot in the plane."
Pros: "The space on the A380 is nice, comfortable seats, and the crew was very considerate"
Cons: "No between meals drinks (like water, etc.) or snacks left out on this 11 hour flight. The seats are still a bit close together... for the comfort of a long legged man behind me, I was not really able to recline my chair at all."
Pros: "Aside from the typically narrow seats, the service included all the hallmarks of higher-tier service, such as hot towels, cloth napkins, a good meal, and so on. The crew was attentive, as well."
Pros: "Timely."
Cons: "The airplane was really old. The screens wouldn't start for a really long time. Very, very few options for movies and the screen and sound had terrible quality. Food was not really good."
Pros: "Staff was extremely friendly"
Cons: "Seats were too close and comfort was hard for the long flights. I wish premium economy was better explained to one world partners prior to booking so there would be access to better seats."
Cons: "$100 just to choose a seat ? $100 for a 2nd bag? A Kellogg's bar for breakfast? Shame on them."
Pros: "Strong tailwind brought us in 30mins ahead of schedule."
Cons: "Nothing. Was a smooth and friendly flight. Cabin crew were courteous and efficient."
Cons: "Took forever to serve cold drinks and food. Said we were going to have a short flight due to tail wind so they would not serve hot drinks. Mean while we landed at the expected time of arrival."
Pros: "Great service!"
Pros: "Great food. Ground staff were very accommodating."
Cons: "Flight crew attitude. Cramped seating."
Pros: "Everything was good after we finally left."
Cons: "Due to mechanical issues, flight was canceled. Missed a day of our honeymoon as a result. Compensation offered as a result was unsatisfactory."
Cons: "Kayak/priceline re-booked my flight for my sister and I from SAA to BA, but failed to completely reissue us tickets. When we checked in for the flight, we had no ticket for the first leg of the flight, but we had tickets for the remaining flights. We immediately called to fix this problem, but due to slow customer service, we weren't issued tickets in time and the flight left without us. We missed all remaining connecting flights and were forced to buy New tickets. Now we have to work with kayak/priceline to get all my money back due to their error. We came back a day later than expected and missed going back to work."
Pros: "Gold muffin."
Cons: "Lots of turbulence so only business class got drinks does not make sense how is it that turbulence only stops economic people from getting drinks."
Read more about Turkish Airlines
Safety measures for airlines flying from Kansas to Johannesburg
Airlines flying from Kansas to Johannesburg have enacted additional safety measures and adjusted policies to better accommodate travellers. Policies vary by airline.
Heightened sanitation
Daily cleaning, installation of cabin HEPA filters on flights from Kansas to Johannesburg
Mandatory masks
Masks required on board, masks provided on flights from Kansas to Johannesburg
Social distancing seating
Middle seats unavailable to book on flights from Kansas to Johannesburg
Pre-flight testing
Testing for antibodies, testing for symptoms for flights from Kansas to Johannesburg
Book cheap flights from Kansas to Johannesburg
Recent return flight deals
Search by stops
Search by airline
Search by price