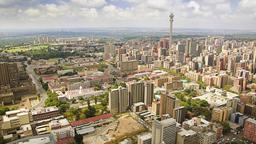 FCA - JNB
Find cheap flights from Kalispell to Johannesburg
Search hundreds of travel sites at once for deals on flights to Johannesburg
FAQs for booking flights from Kalispell to Johannesburg
How long does a flight from Kalispell to Johannesburg take?
Which airlines provide the cheapest flights from Kalispell to Johannesburg?
Which airports will I be using when flying from Kalispell to Johannesburg?
How does KAYAK find such low prices on flights from Kalispell to Johannesburg?
How does KAYAK's flight Price Forecast tool help me choose the right time to buy my flight ticket from Kalispell to Johannesburg?
What is the Hacker Fare option on flights from Kalispell to Johannesburg?
What is KAYAK's "flexible dates" feature and why should I care when looking for a flight from Kalispell to Johannesburg?
Top airlines flying Kalispell Glacier Park to Johannesburg OR Tambo
Scores according to KAYAK customer reviews
7,9
Delta
Overall score based on 29 262 reviews
Pros: "Crew and service was amazing"
Cons: "Paid $28 for internet and it didn't work"
Pros: "Nothing"
Cons: "Idk terrible flight experience with delta"
Pros: "Not a lot"
Cons: "Customer service"
Pros: "we could not get a seat until we arrived at the airport."
Cons: "Working USB ports. On time departure."
Pros: "Crew was very sweet"
Cons: "Check carefully! Our flights were changed and the first was only ten min difference so didn't think anything of it but when we went to check in they said we would probably miss our connection. The problem was not the time but they changed GATES were really far apart. Was resolved but kind of a hassl"
Pros: "Amazing service and F&B offered was wonderful"
Pros: "What did you like? Decent meals, no charge for cocktails, blankets, pillows and head sets for everyone, friendly flight attendants, excellent entertainment options."
Pros: "The service by delta employees for this leg of my journey was beyond great. The leg room was above average."
Cons: "Leg room. Never can have enough leg room."
Cons: "Aero mexico which is who delta services really messed our tickets up and flying both to Cancun and from Cancun both flights were screwed up and Delta had to bail out aero mexico both times thanks to delta airlines our tripped was salvaged"
Pros: "Excellent service in most every respect! Boarding was easy, accommodations were quite ample, food was great, and the entertainment was plentiful."
Cons: "Slight problem with making my seat into a bed, which wasn't fixable. Movies were good, except for the trailers before and after each, which seemed to take forever! Didn't get the seats my wife and originally booked with China Southern/Delta, but the substitution was quite adequate! Problems with checking in on flights, as neither airline seemed to be able to deal with this split ticket! But they tried very hard to make thing up to us, which goes a long way to making us feel like we are valued customers!"
Pros: "The service was good, employees friendly and helpful. The plane was surprisingly nice for such a short flight."
Pros: "Comfortable, not-overstuffed plane, friendly crew, excellent service, lots of good food & snacks. Travel as it used to be."
Pros: "Ease of boarding and deboarding"
Cons: "The flight was delayed (naturally) so the crew was rushed and inattentive. No pre-flight beverages in first class, and then no follow up service once aloft unless you asked. Makes me wonder why I'm paying extra for mediocre service."
Cons: "Flight took off three hours late. After we boarded the plane, we had to sit on the plane for over three hours before we finally took off. When you're on a flight that's already 15 hours long, the last thing you want to do is sit on the plane for an extra three hours for nothing."
Pros: "Everything was excellent . The food was good The crews were friendly courteous and professional. The planes were well maintained and comfortable. Everything but one thing was excellent"
Cons: "The one thing that I didn't like is that I have a disability and cant walk very well so I requested a wheelchair and assistance to the plane. Everywhere the service was impeccable except for Nashville I never did get the wheelchair and had to walk to the gate My back hurt me for most of the next 24 hours. In my own country I was treated the worst."
Cons: "I was placed on an earlier flight as soon as I arrived at the Portland airport. The flight was full, there was no room for my bag in the overhead bins. The bag was checked, not to just Seattle but all the way to Venice. Well, surprise, surprise, the bag was lost on the way to Venice. KLM does not allow enough time in Amsterdam for luggage to make a connecting flight."
Pros: "They ran out of salads so that was a little disappointing."
Cons: "The flight would be more comfortable if we had more leg room."
Pros: "Movies, baggage price, snacks, friendly! And check carry on when full fir free"
Cons: "Seat wouldn't redline."
Pros: "Awesome customer service"
Cons: "No complaints"
Cons: "1/12 hours late had to change out equipment"
Pros: "Flight was very quick. Boarding was very fast for such a small plane."
Cons: "Turbulence. Tiny carry-on area, tiny bathroom. Makes sense for such a small plane though."
Pros: "Female flight attendant was incredibly personable and had a bubbly personality. Definitely made you want to smile"
Pros: "Flight was good."
Cons: "we had a l long wait getting to the gate. Once we are the gate the delta staff had a hard time getting a wheelchair victim on the plane."
Cons: "Aircraft seemed shabby despite refresh of Comfort Plus, food was really mediocre. Steer clear of the Asian Veg option."
Pros: "Friendly, efficient"
Cons: "n/a"
Pros: "Entertainment options"
Cons: "Late pickup, then no gate at stopover causing is to miss our flight as we sat on the tarmac. Got on next flight, 5 hours later, the literal last row of the plane right in front of the bathroom, you know, those seats that don't recline? Travelling with a cranky two year old, made pains to select seats for maximum child comfort and it all flew out the window. Arrived at destination and sat, again, waiting for a gate. Signed up for sky miles previously based on good experiences, but this was one lane thing after another. Advice? Don't act like you're doing me a favor when asking people to check bags cause then it's "free"."
Pros: "really great service, arrived early, as good as it gets."
Pros: "Service was fast and the inflight entertainment is free. Lots of movies to chose from, which is nice for the long flight."
Cons: "It was the most cramped I have ever felt in a plane and also the longest flight. Horrible combination. Some of the crew were snippy."
Pros: "Entertainment is pretty good on Delta."
Cons: "They were delayed and we almost missed our connecting flight."
Pros: "I LOVED the 2 seater plane, so comfortable traveling with a companion and not having the third person."
Cons: "Boarding. It seems that it would be smarter to board from the back forward. I didn't have any food so I rated that wrong. Maybe add an N/A to the survey."
Pros: "Nice and attentive staff, smooth on and off."
Pros: "Courtesy seating"
Pros: "Hey, they let us off the plane."
Cons: "The plane had just come in & problem was detected. Does it really take an hour to get the log book recorded?"
Pros: "They did fly.... finally"
Cons: "Missed connection to Bangor. Had to overnight in NYC. Substituted smaller plane for this transcontinental flight."
Pros: "The crew was great, boarding and exit went smoothly."
Cons: "Seats are tight, not very roomy, I'm 6' tall and my knees were in the seat in front of me. The delta studio entertainment app didn't work, couldn't use the internet at all."
Pros: "The staff"
Cons: "I used a regional certificate to upgrade; this wasn't 1st / biz class at all; the seats are just big clunky leather seats, no recline, no leg room. Really disappointing for a red eye flight across the US."
Pros: "My Delta flight was a code share with Virgin Atlantic. A pleasant flight overall with my first impression being an airline with current popular music playing in the background and flight attendants cheerful. Since I was traveling alone, I opted to not purchase my seat prior to my flight date, instead I chose my aisle seat within 24 hours for free. I checked in my one bag and found out I had pre-checked so my security check went so smooth at the new terminal 2 at LAX. Looking forward to my flight back on June 15."
Cons: "Had a toddler behind me crying and screaming the last 40 minutes of landing into Heathrow because she couldn't sit on her mother's lap and made it quite unbareable for all of us in the vicinity. Wondering if there was an alternative way to handle the situation."
Pros: "Everything went smoothly boarding etc."
Cons: "Because of packed flight many of us had to check our luggage. Not horrible, but slightly annoying. As well as taking a long time to de-plane."
Pros: "Inflight entertainment"
Cons: "the flight attendant on my first flight was awful. Ride and incompetent. The second flight was delayed 1.5 hours with no explanation and now we are waiting for our fate to open up in Denver. We were told it would be 5 minutes but so far it has been 30."
Cons: "Economy seating is tight, uncomfortable, and my body was so cramped it was painful!"
Pros: "The boarding process was very well done. Gate agent and flight attendants on top of their game. This is how it is supposed to be done. Thank you."
Pros: "No issue. Everything was good."
Cons: "Not much. Everything was good."
Pros: "Not much"
Cons: "Delays"
Pros: "Nice people"
Cons: "I booked with Delta who doesnt give you limits of weight for the carryon...why since the flight was operated from Airfrance they gave me limits of weight of 12 kg??? one ticket one law pls again, the hostess in my row was very nice, even the steward who was working with her very snob...it's not his job"
Pros: "Delta used to be such a good quality airline, but lately, the fact that you have to pay for all checked luggage, small overhead compartments, and the over-selling of seats makes it feel cheap and less stable. I think the boarding process should start with people in the back of the airplane and fill the plane back to front. Boarding would be more efficient."
Pros: "La ponctualité."
Cons: "Variété des boissons proposées."
Cons: "Boarding was a disaster as my companion was selected for random search which held us up as there was no urgency to process us. Then there was no sign for where we should go since upper deck on 747 so we went in "economy" line as indicated on ticket and then was sent to correct line when we got to the front, wasting more time. The seatrs were the most uncomfortable I have ever beeon on for a long flight. I also paid extra to be in the exit row, to have people constantly congregating in front of us.The food was also mediocre."
Cons: "The Premium Eco seats are a catastrophe. They don't recline: the seats only slide down slightly but the upper part of your body doesn't move much. This makes for a poor experience, especially on a night flight. Except if you need the extra width, Eco has better value."
Pros: "Good aircraft, good service, on time, eventless"
Cons: "There are two types of foot-rests, both are a nuisance for people with long legs. The one popping up from below one's seat is extremely hard to put back in place. The metallic one folding down from under the seat in front cannot be secured back and is always in the way if the passenger needs to stretch his/her legs. This seems to be a new appliance, and I jut wish they would do away with it altogether. More is not necessarily better."
Cons: "food"
Pros: "n/a"
Cons: "The conditions were very cramped. The entertainment system was quite old and had very little selection. My entertainment system actually stopped working all together. I called for assistance from my seat a couple of times, but nobody came."
Cons: "Seats are not comfortable for long haul. Airbus 380 premier economy. Not enough reclining and leg support."
Cons: "Flight was delayed"
Pros: "Not much, seats are super uncomfortable"
Cons: "Better code sharing with KLM"
Pros: "Amazing crew and on time flight"
Cons: "None"
Pros: "I like the comfortable seats"
Cons: "Service lag a little"
Pros: "Friendly crew"
Pros: "The entertainment options were great."
Cons: "Seats are so cramped. I'm 5'3" and could use either arm rest because both people on either side spilled into my seat."
Cons: "No entertainment facilities"
Pros: "Food"
Cons: "Seat"
Pros: "The crew was nice and the seat comfortable."
Cons: "Never got the pre-ordered wheelchair in Paris and only after long negotiations at JFK. Also, Delta lost my checked bag between JFK and DCA."
Pros: "Food and wine. Entertainment."
Cons: "Sat closer to water closet. Maybe more air freshener in there."
Pros: "The cue lines per zone are a brilliant idea!"
Cons: "If you have to change planes and Paris is your middle person. Leave at least 2-3 in between the two flights otherwise you might not make it."
Pros: "The crew was amazingly helpful. My son was having some anxiety and they went out their way to make him comfortable. They were the best!"
Pros: "Great seat. Comfortable. Quick boarding."
Cons: "Asked flight attendant to wake me for breakfast....forgot. Long wait for bathroom,"
Cons: "Booked with my partner. Ended up sitting apart. Not good"
Cons: "WiFi"
Pros: "Good food and service"
Cons: "Flight was delayed by at least an hour leaving Paris - a regular situation I experienced with AF."
Pros: "I was given a great seat and the food was OK- not the Air France food of 5 years ago but still good"
Cons: "I didn't really use the in flight entertainment - the usual movies, tv etc"
Pros: "The entertainment has great selection. The crews were much friendier than the flight from SFO to Paris."
Cons: "The seat padding is rather thin."
Cons: "Long delays to go through security screening and then further delays as the plane was still being fueled at departure time."
Pros: "Fast and efficient boarding and friendly and efficient staff. Landed 15min ahead of schedule."
Pros: "If the flight would have leave in time we would receive our luggage in time"
Cons: "Security services at Manchester airport...too long and not friendly at all"
Pros: "It was a wonderful flight and service . Hospitality and welcoming."
Cons: "Nothing everything was amazing ."
Pros: "Ground crew at CDG was helpful to file a claim for the lost luggage."
Cons: "Ground crew at MXP Was inexperienced. She called every one in my flight to form a new line and it was immediately total chaos. And then they lost one of our luggages!"
Pros: "The cabin crew were excellent"
Cons: "We were transported to the plane which was quite some distance to the plane via bus after climbing down steep stairs from the departure gate area. Then we had to climb steep steps in extremely hot weather. We were then delayed for a hour in the plane in very hot conditions as the plane had its air conditioning off and the ground air conditioning was not put on. We were swearing in the heat for an hour!! We arrived at our destination and hour and half late!!"
Cons: "We paid for Business Class from JFK to TLV. The flight to Tel Aviv was in a small plane with 3 across seats that hardly reclined. We are most unhappy and will complain to American Express Platinum Card."
Pros: "Yelling, cheering and literally rolling in the aisle made for a really annoying flight"
Cons: "Infusions bad behavior. Also, flight number was changed and AF. Was understaffed to handle questions on squirrelly luggage check."
Cons: "The flight was late, real late."
Pros: "Courteous crew"
Pros: "The food, entertainment, and service. Waited for me after almost missing my flight."
Cons: "Nothing."
Pros: "Friendly staff"
Cons: "Window pane was broken on my side and I couldn't shut it down. As it was a day flight the sun heated my skin badly"
Cons: "Not checking my carry on weight at check in then letting me walk all the way to security to then check my bag and tell me to go back to check in then the counter is closed and they tell me it's too late and that I need to get ride of my things so that my bag is under weight and barely making the flight"
Pros: "All of the crew were friendly and the flight was on time."
Cons: "No problems"
Pros: "Friendly people on board"
Cons: "Crew was not very responsive. It would take over 45 minutes for them to respond to a customer call. Plane landed and we were kept on runway for 1.15 hours and crew only checked in with us twice during that time. People were panicking regarding missing their connections"
Pros: "1) USB charger and electric outlet 2) Availability of 2-across economy seats (for a price) 3) Vegetarian dinner option available and not too bad 4) Flight arrived on-time"
Cons: "1) Front seat pocket bulging with 2 extra-thick in-flight magazines 2) No on-board wifi 3) Not much seating room - very thin"
Pros: "Flight went smoothly"
Cons: "Flight left late The seats are small and crowded There are no entertainment options"
Pros: "The crew was very nice and helpful."
Cons: "The food was really poor. The chicken was as dry as it can be. The food taste was poor. I flow 3 weeks ago with KLM and the food was pretty good for flight food. In a French company I expect much more. The entertainment system on the airbus a380 was like an enchant IT system from the past. Very poor reaction time. Very messy and not people oriented at all. Especially after KLM's And Delta experience."
Cons: "Meal choice missing kosher non-gluten combination."
Pros: "The food was good, the staff was very friendly and very nice,"
Cons: "The seat configuration in economy is unacceptable, the leg room is terrible and overall a very uncomfortable flight of more than 7 hours"
Cons: "It was all good, only in comparison with Turkish airlines and etihad it is not at par."
Pros: "Panamá airport is a disaster, unorganized and dirty"
Cons: "Panamá airport"
Read more about Delta
Safety measures for airlines flying from Kalispell to Johannesburg
Airlines flying from Kalispell to Johannesburg have enacted additional safety measures and adjusted policies to better accommodate travellers. Policies vary by airline.
Heightened sanitation
Daily cleaning, installation of cabin HEPA filters on flights from Kalispell to Johannesburg
Mandatory masks
Masks required on board, masks provided on flights from Kalispell to Johannesburg
Social distancing seating
Middle seats unavailable to book on flights from Kalispell to Johannesburg
Pre-flight testing
Testing for antibodies, testing for symptoms for flights from Kalispell to Johannesburg
Book cheap flights from Kalispell to Johannesburg
Kalispell - Johannesburg Flights