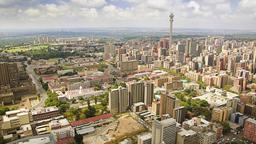 FNT - JNB
Find cheap flights from Flint to Johannesburg
Search hundreds of travel sites at once for deals on flights to Johannesburg
FAQs for booking Flint to Johannesburg flights
Can I fly to Johannesburg? Are there any travel restrictions when entering Johannesburg?
Can I fly to Johannesburg without having to quarantine on arrival?
Do I need to take a coronavirus (Covid-19) test before flying to Johannesburg?
Can vaccinated people travel to Johannesburg?
What documents do I need to fly to Johannesburg?
What other coronavirus (Covid-19) restrictions are there in Johannesburg?
How long does a flight from Flint to Johannesburg take?
Which airports will I be using when flying from Flint to Johannesburg?
How does KAYAK find such low prices on flights from Flint to Johannesburg?
How does KAYAK's flight Price Forecast tool help me choose the right time to buy my flight ticket from Flint to Johannesburg?
What is the Hacker Fare option on flights from Flint to Johannesburg?
What is KAYAK's "flexible dates" feature and why should I care when looking for a flight from Flint to Johannesburg?
Top airlines flying Flint Bishop to Johannesburg OR Tambo
Scores according to KAYAK customer reviews
7,2
American Airlines
Overall score based on 46 272 reviews
Cons: "Flight was delayed for over 3 hours and I still don't know why."
Cons: "When you buy basic economy they put you in zone 9 for boarding. When i checked in online, they didnt even give me and my wife seats together."
Pros: "Once we took off the flight was quick and smooth"
Cons: "Our flight was delayed from 11:55 am take off to a 1:30 pm take off."
Pros: "Very friendly"
Pros: "Not much, but I guess I finally got to my desitination"
Cons: "They cancelled 2 of my flights in one weekend. We will not use American Airlines again, even if it's the cheapest option."
Cons: "More beverages"
Cons: "It would have been helpful if American Airlines would notify passengers when they have selected a window seat where no window exists. I am very broad shouldered and that extra 3 inch well the window creates is crucial for me. Terrible 4 1/2 hours in a very uncomfortable position."
Cons: "Cramped seating and illogical boarding process"
Pros: "Yes"
Pros: "Crew was amazing."
Cons: "Less bumps"
Pros: "Nice seating"
Cons: "They asked who would give there seat up for 600$ future flight credit and The first two people could be eligible. They ignored me (who was first) for a white couple who Came after me, and they got chosen and got the flight credit, but I was as clearly first. So I think it was more of a racist matter"
Cons: "I know this flight was considered local so they get away with no serving food but Phoenix to Honolulu is 7 hours long. they need to consider that other passengers took that flight as connection to a previous flight mine was Charlotte to Phoenix 4:45 duration"
Pros: "The American airline is a wonderful experience especially during a stressful time to travel. Everyone was helpful. Especially the pilots. They help me order my Uber."
Cons: "The hostess was a little short but she was working alone, Thank you for sitting in front of plane."
Pros: "Cookies. Pilot tried to avoid turbulence. Most of staff was nice. Great price."
Cons: "I don't give a — about the rewards credit card they pushed really heavily."
Cons: "Our original flight was delayed then cancelled. After assigning to another flight, it was delayed and gate changed about 10 times and was finally cancelled after it was boarded and left gate after 2am due to engine problem. We had to cancel our trip since it was a short trip for a funeral and we had missed it. AA offered no compensation and no apology (not during the whole night of delays and cancels)."
Pros: "Our plane was late getting to the gate. They kept us informed and turned it around pretty quickly. There were storms between Chicago and Rochester so we were rerouted. As a result the hour flight was an hour and a half. The pilot kept us informed and it was a very smooth flight. So even though I was over an hour late arriving I so appreciated the communications and the safer route. AA seems to be communicating more than other airlines and I appreciate that. Flying is absolutely no fun anymore so you take what you can get for the positives."
Cons: "WiFi wasn't working so I couldn't communicate my late arrival to family picking me up."
Pros: "Crew was very friendly. Flight departure was on time."
Cons: "The food. Same sandwich the last 4 years."
Cons: "No legroom at all & PA announcements were twice the volume of other media on entertainment system."
Pros: "At Least the Staff was keeping us updated."
Cons: "No good-faith gesture was offered for the long delay. My associate and I completely missed an important dinner meeting with the rest of our team! Our team takes this trip each year and we have always drove. It' short and I then have transportation when I arrive. This year we decided to fly because it's even easier. This particular flight from Phoenix to Vegas took us longer then if we were to drive and I then spent more in RideShare. I won't be doing it again next year."
Cons: "The flight was two hours late leaving which caused me to miss my flight to Prague. The notifications about the delay and next steps for rescheduling the second flight were delayed and sent to the wrong email address."
Pros: "The aircraft was perfect :)"
Cons: "The new basic economy fair. My tickets were booked before this happened and I was requested to pay my carry on"
Pros: "Smooth and quick flight"
Cons: "Warm, no refreshments"
Pros: "Overall good service."
Cons: "Bought a sandwich which was old ..."
Cons: "Seats smaller than before."
Cons: "Potable water was down so no coffee, tea, or more important... water to wash hands. Then they didn't have my second choice of beverages after coffee either."
Pros: "Smooth ride and free wine"
Pros: "Curteous. Prompt. On time."
Pros: "Great time. It was one of the best flights I have ever taken."
Pros: "Food! Friendly crew"
Pros: "I haven't flown AA in a while, I was impressed with the entertainment and food!!! They had a variety of movies. Also, the food was simply but delicious! Cheese and fruit!"
Pros: "Quick flight"
Cons: "seating too small."
Pros: "- Got to the destination early."
Cons: "- time it took to get off the plane. - time it took for baggage to come out. - being forced to check in my carry on bag that had fragile items."
Pros: "NOT much!"
Cons: "My window seat was right against the right engine. I could feel the vibrations and noise. It seemed like an old plane. I was definitely miserable on this flight. Very!"
Pros: "The seats new"
Cons: "Had to pay for upgrade in order to get a seat. The seat didn't even have extra legroom. Did not get early boardingveitger and I'm even a an advantage cc program holder!!"
Cons: "Will probably never choose to fly with American Airlines again."
Cons: "I've got to the airport at 4:30am because my flight was at 8:00am. Unfortunately I had to wait until 12:30pm to take another flight because American Airlines didn't have a flight crew for our aircraft. They did not refund money for the waiting, they didn't give any voucher for breakfast, they just gave us chips and drinks. People were very anxious and mad about the sInitiation."
Pros: "Crew was very professional"
Cons: "My flight was delayed 5 hours"
Pros: "Clean, friendly"
Cons: "The first leg of my flight left an hour earlier than scheduled, and I was never notified. Fortunately I found out when I went to "check in" the night before, and was able to arrange for earlier transportation to the airport."
Pros: "The flight was comfortable and kept to schedule."
Cons: "AA staff at JFK airport were rude and unhelpful. Staff onboard the flight were excellent."
Pros: "Thanks Daniel for making my trip to San Diego comfortable!"
Cons: "Didn't get to upgrade to 1st Class, but oh well :)--"
Pros: "the wntertainment worked."
Cons: "This is one of the worst flights I've been on in a long time. When I arrived to the airport they had not assigned me a seat and did so at the gate. I was in the worst sear on the plane. Very last seat on the plane by the lavatories and newr the flight attendants station. The flight attendants talked very loudly the entire flight. so loud I woke up and needed to watch a movie to drown them out. i wdoubt I will be back on American any time soon."
Cons: "Female attendant on 11/22 mpls>Dallas-Fort was very rude."
Cons: "Took off 30 mins late because of work form not being signed off???"
Pros: "Friendly staff"
Cons: "They lost my luggage and that was horrible but they delivered it to my hotel which was nice."
Pros: "Very nice crew. Full meal"
Pros: "The flight schedule"
Cons: "The hardens of the seats. Rather seat on the floor"
Pros: "Flight was on time."
Cons: "My luggage was lost!!! People were sympathetic but no apologies or compensation Also, we were forced to pay extra for our seats before we were able to print boarding passes. My husband and I were not able to sit together which was upsetting to me."
Pros: "Boarded fast, left gate fast, crew great"
"Over 6 hours late. Rude flight attendant got into an argument with me about whether my mask was allowed to be worn. My mask is allowed by Federal law."
Cons: "Have the middle seats vacant. Doesn't make sense to hound people about social distancing and masks and then have a full plane."
Cons: "WiFi was not working"
Pros: "Crew was above and beyond. Really helpful and kind."
Pros: "The funny crew"
Cons: "Softer landing"
Cons: "Very cold but that's better than very hot. Wore my coat and your blanket. Seat bottom was very uncomfortable but I sat on the pillow you provided and that solved that."
Pros: "Good flight, nice staff."
Cons: "Food not the greatest and flight over-crowded."
Pros: "1. Super friendly crew 2. Plenty of space in Economy Plus seats"
Cons: "1. Very average food 2. Continuous problems with the entertainment system during the whole flight"
Pros: "After United lost our luggage in Houston we had to file a claim in Auckland which meant we missed our flight to Wellington. Ground crew were super helpful and got us on the next flight 30 mins later. Cabin crew were great and sorted us out with water and snacks before take off as could tell we were desperate after flying in from London via Houston."
Cons: "-"
Pros: "Old and thus soft and comfortable seats"
Cons: "Old plane overall"
Pros: "The crew were attentive and helpful."
Cons: "Small and cramped seats."
Pros: "The plane, crew and boarding was great, and the food and drinks were quite good. Legroom in standard economy class was passable for a 6'2" person."
Cons: "I booked through the United website as trip from US, have Silver status on United, and Lufthansa's policies of not allowing advance (1-2 mo before flight) seat selection (never on UA nor LH websites) are just horrible. Hard to get through on 800 number, and 1 day before trip answer was still to do it in Frankfurt. Economy plus was $1000 more/person, and even then no guarantee I could choose a seat far in advance. Then, at computer kiosk in Frankfurt, they had a wrong diagram of the plane,as we ended up on what turned out to be a no-recline row which I would never get. I'm 6'2", 230lbs, and wasn't able to sleep on that flight. Had I been able to reserve a seat behind a bulkhead or in exit row 2mos in advance, I would have been fine."
Pros: "Not a crowded flight, Norfolk is usually a easy transit even when busy."
Cons: "Very cramped seating when your 6' 260;"
Pros: "I'm so glad I got to sit next to my wife."
Cons: "I had to check in my carry-on when I got to the gate. I had my snacks and entertainment packed in my bag so I had to unpack my stuff for the flight. Once on the plane there was plenty of room for my bag to go in the overhead compartment. Not only did I deal with the discomfort of having to carry my stuff in my hand on to my next flight but I had to deal with a flight attendant that had no self awareness of his surrounding. The flight attendant ran into my shoulder more times than I can count. Such an irritating flight."
Pros: "The staff was amazing made you feel really confident!"
Cons: "Boarding was horrific I paid for insurance my seat was in the middle of 2 HUGE guys and I'm 6'4...I thought my insurance would give me some kind of courtesy boarding/seating!"
Pros: "I likedthe ease of ticketing, well-organized boarding procedures and flying on a soon-to-be retired 747."
Cons: "I was most fortunate to have an empty seat next to me, but cramped seating makes it hard to be comfortable for 10.5 hours."
Cons: "The first leg of the trip the flight crew let me carry on my purse and small overnight bag. We land in ORD and the gate team at our connecting flight was beyond rude, shaming me for having "two carry-on's". They demanded I surrender and check my overnight bag (really just a "gym bag") PLUS they charged me $50! When I challenged the charge and the luggage change mid-trip, they said if I didn't give them my bag and pay the fee, they would deny me boarding! I'll avoid United in the future when ever I can!"
Cons: "Our originally scheduled flight out of CMH was cancelled within minutes of getting through security. We were told to wait for another flight-which was scheduled to depart 3 hours EARLIER, but had yet to depart. 3 hours later THAT flight cancelled, and we were rebooked for a flight the following day. So we were out our first night's accommodations as well as transportation to/from the airport that day. The next day we boarded our scheduled flight, sat on the tarmac for awhile, then went back to the gate and de-planed for some unknown reason. We were then re-booked on a different airline. THAT flight was then delayed, which would have caused us to miss our connection to EDI. The ticket agent worked for an hour to find us a flight to EDI that wasn't going through Newark (delays from hell) or Chicago (weather from hell). She finally put us on a flight with an all-too-brief layover in Amsterdam after a connection in Detriot. At this point we have boarding passes coming out our arses, It's 5pm and I haven't eaten since 9am, and we're STILL not out of our departure city. Our projected arrival time was going to cost us ANOTHER night's accommodation, as well as cause us to miss previously paid for engagements. 2 more delays allowed us to finally land in our destination about 40 hours after our original itinerary, with no apology or effort to amend the situation in any way."
Pros: "Direct flight - nothing else"
Cons: "This flight is never on time"
Pros: "Much nicer flight attendant than my last united experiance . 45 minute flight so not much to tell"
Pros: "Staff"
Cons: "The plane was absolutely filthy. The window was had a coating a head grease and dirt. It was disgusting."
Cons: "Flight attendant on first flight rude overall to all passengers, second flight they were good. Not one complimentary television station."
Cons: "Plane was hot no air and super uncomfortable"
Pros: "Boarding."
Cons: "Very hot in the salon. Very dirty in the toilets. And very uncomfortable seats."
Pros: "Even though I was on connecting flights and weather sounded like it might interfere, that was not the case. Each flight went smoothly and easily. It was a fantastic travel day."
Pros: "Despite weather delay, the flight crew was very energetic and in a positive mood."
Cons: "We missed a connection due to it being an international flight with several checkpoints of customs and immigration. No one from United seemed to care that we missed the connection. We won't fly United again."
Pros: "Download the United app, it makes the flight better."
Cons: "Na"
Pros: "You have the most rude csr. I was driving to the airport and blew my tire. An emergency. I had to call customer service for help as we were worried about missing the flight. Tried to fix this. Your csr was unhelpful. He tries to charge me $500 to change my flight. I was having an emergency. Out of my hands and you want me to pay $500? I already am stressed about blowing a tire at 65mph on I5 and missing a flight and this is what I get. Rude, unhelpful, hardly intelligible person. It was an emergency. I had purchased insurance and he said it did not apply. I will not buy insurance or use your airline again. And I will tell my family this and they will not use your service either."
Cons: "Nothing now."
Cons: "I didn't like the 1 hr delay and sitting on the plane for an hr before take off"
Pros: "Anytime things are new, and the basic needs are met for service, I think people will be happy. But! Timing was estimate for an 8:56 arrival and we landed at 8:30, so great timing too."
Cons: "crying babies and no food"
Pros: "Very helpful crew, comfortable flight I was alone and everyone was helpful all around"
Cons: "Nothing"
Pros: "I got all my steps I while waited. Was rebooked on an American airplane for my connection on Chicago"
Cons: "Over a 3 hr delay in leaving Flont"
Pros: "Flight on time, no delays or problems"
Cons: "Seating for midgets"
Pros: "The fact that you serve a small complimentary drink and snack on such a short flight was extremely appreciated. It seems most airlines either won't serve on a short flight or charge you extra. Also, I absolutely love the new seats on the planes you guys have been using for quite a while now. They're much more sleek/minimalist so they don't take up as much room. As a disabled person, the bulky seats still employed by many planes on other airlines are incredibly hard on me getting in and out of the seat isles. The crew was very efficient and kind. I also appreciate the thank you to military personnel that they announced at the end of the flight."
Cons: "My gate was moved a few minutes prior to scheduled boarding. It was a minor inconvenience. Flight was a bit late getting out, but still arrived at designated time. Complimentary Wifi would be pretty nice, but not expected."
Pros: "Staff and timeliness of flight."
Cons: "1) Seats barely recline beyond 90 degrees. 2) Food was unimpressive. 3) Paying for cocktails on a long haul flight is absurd. 4) Instructed to "download a ridiculous app" for entertainment. 5) finally downloaded stupid app but didn't have my laptop available as it was in checked baggage so tried to watch a bad movie on my IpHone...??? 6) Outlet to plug my power sources for mobile devices into was not functioning."
Cons: "The baggage claim at San Luis obispo was not acceptable"
Pros: "I made it to the airport safe and sound."
Cons: "It was a complete cluster as if no one knew what was going on. Once we were finally able to board we sat on the plane for an additional 30 minutes or so because the air conditioning went out on the plan and we all had to sit there in the scalding heat while they fixed it."
Pros: "The only thing I have to say that is positive is that it was relatively easy to change my flight date and time in the United app once my original flight had been cancelled. The app was the only thing that helped me understand what was going on during the constant time and gait changes throughout the day."
Cons: "This airline is terrible. First we were told that the flight would be delayed 1 hour and 40 minutes. We were supposed to leave at 2139 from IAH to PHX. They changed the departure to 2309 due to "mechanical failure" of one of the aircrafts. We were told a plane was coming and that we were just waiting for another flight to Albuquerque that was delayed before us to leave the gait. Long after that first delayed flight left passengers for PHX were delayed 3 more times which ended in the final tenative departure time being 0145. We were told at 0115 to sit tight and wait because the plane was now here but the crew was still in route. Shortly after this promise, the crew showed up and everything seemed to be ready for us to board. Another 30 minutes went by and they announced that the flight was cancelled. United airlines had used up over 4 hours of changing gaits and times only to end up cancelling the entire flight. They did not offer any explanation for this nor were they the least sympathetic to the travelers who have all paid to be on that flight. The customer service was disgraceful and did not offer any type of help on reimbursement, hotel, cabs, or compensation for this."
Pros: "Even though it was a long miserable flight with no entertainment at least the crew attempted to move me to another seat the plane was full so it was either stay where I was or go to a middle seat"
Cons: "Maintenance should be done especially on minor things like headphone jacks on Long flights passengers pay for those upgrades pretty frustrating when they do not work"
Pros: "Lots of turbulence"
Pros: "The O'Hare bathrooms, which I shaved in? Everything else about the flights and the airports were awful, like of course"
Pros: "Everything!! Awesome!"
Cons: "My girlfriend nagging in my ear."
Pros: "crew was nice. i had an empty row so i was comfortable"
Pros: "I like the cheap upgrade to first class"
Cons: "There was no food on an evening flight of over 2 hrs"
Pros: "Flight from hell!! Delayed originally for one hour, then two hours air traffic control issues, then delayed three more hours due to engine trouble because of poor quality maintenance on the aircraft. Flight crew just went through the motions like automatons. What little food choices were available were terrible. Absolutely no leg room on flight. Should have used a bigger plane for a non stop transcontinental flight. I will NEVER fly United Airlines again!!!!"
Pros: "There was a good amount of legroom on this plane."
Cons: "Very little baggage space. It seems half the flight was forced to check their bags at the gate, which delayed us. Seats seem very close together. I do NOT like the TVs in our faces. Yes, I can turn mine off, but many people leave them. Also, it keeps coming back on on its own. They had issues with the safety video at the start that delayed us. Had to do a live safety demo, and then the thing came on anyway as we took off. Seems like United is having lots of technical difficulties these days."
Pros: "The flight seemed to go by a lot quicker than I expected"
Cons: "My seat didn't recline back so I could not sleep on my REDEYE flight!"
Read more about American Airlines
Safety measures for airlines flying from Flint to Johannesburg
Airlines flying from Flint to Johannesburg have enacted additional safety measures and adjusted policies to better accommodate travellers. Policies vary by airline.
Heightened sanitation
Daily cleaning, installation of cabin HEPA filters on flights from Flint to Johannesburg
Mandatory masks
Masks required on board, masks provided on flights from Flint to Johannesburg
Social distancing seating
Middle seats unavailable to book on flights from Flint to Johannesburg
Pre-flight testing
Testing for antibodies, testing for symptoms for flights from Flint to Johannesburg
Book cheap flights from Flint to Johannesburg
Recent return flight deals
Search by stops
Search by airline
Search by price
Flint - Johannesburg Flights