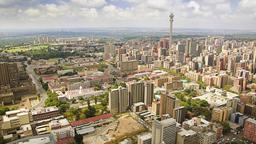 Find cheap flights from Connecticut to Johannesburg
Search hundreds of travel sites at once for deals on flights to Johannesburg
FAQs for booking flights from Connecticut to Johannesburg
How does KAYAK find such low prices on flights from Connecticut to Johannesburg?
How does KAYAK's flight Price Forecast tool help me choose the right time to buy my flight ticket from Connecticut to Johannesburg?
What is the Hacker Fare option on flights from Connecticut to Johannesburg?
What is KAYAK's "flexible dates" feature and why should I care when looking for a flight from Connecticut to Johannesburg?
Top 3 airlines serving Connecticut to Johannesburg OR Tambo
Scores according to KAYAK customer reviews
7,9
Delta
Overall score based on 29 407 reviews
Pros: "Great crew"
Cons: "Nothing"
Pros: "Quick and painless, and so appreciate Delta's respect for social distancing while other flagship carriers have returned to booking full flights"
Pros: "Crew could have been more helpful, had a 30 min layover and the gate was very far away. They could have told us directions"
Cons: "The seat and area around me on this early morning flight were trashy-- old cups of cheese spread, cracker crumbs, and an empty water bottle."
Pros: "Very attentive staff"
Cons: "I have no complaints"
Pros: "Safe trip and very nice crew."
Cons: "Something to work on is organizing the flights in order when you are checking in. I arrived and it was a mess, we didn't know where to go and which line to take. Please make sure you put signs so we can follow and be more organized."
Pros: "Not a lot"
Cons: "Customer service"
Pros: "The crew was polite and pleasant unlike the crew from KC to Boston."
Cons: "Telling us to check bags before we get to our seat and find out there is no more room."
Pros: "The movies were good on the plane."
Cons: "Everything! I was given a wheelchair, wheeled to a spot and told to stay there. I waited over an hour. I couldn't get thru customs and security alone and I had to ask a non employee to help me the whole time, I was then yelled at by an employee because they didn't think I was handicapped at the gate"
Pros: "Flight was smooth"
Cons: "More leg room"
Pros: "Food was so good. Crew was also very nice."
Cons: "K a y a k. Booked tickets on WestJet for us, but we were never told that check in and reservation was to be manage through delta so checkin was difficult and we ended up with poor seats because we were not given any advance notice"
Pros: "Great crew. Seat was not too bad."
Pros: "Crew was kind"
Cons: "No delays"
Cons: "CheezIts were too salty. We had to sit on NO tarmac for over 10 minutes because a plane was stuck at our gate...several other gates empty - what's up?"
Pros: "I liked the wide variety of movies and snacks available."
Cons: "The kid behind me wouldn't stop kicking my seat."
Pros: "Delta's crew is always the best. On schedule"
Cons: "This was a 2 hour flight, some entertainment would be nice..."
Pros: "That I arrived safe."
Cons: "My seat didnt recline my back was in a lot of pain so was my neck. After getting to L.A at 9:52 a.m didn't get out of the plane till 11:05 then the baggage claim was noted on carousel 2 when in fact it was carousel 3 when I asked a worker she said "I dont know ma'am" waved me off and kept walking. Terrible."
Pros: "New plane with great entertainment arrived 30 mins early"
Pros: "The crew was friendly and we arrived earlier than expected"
Cons: "Seats are too tight and too expensive to upgrade."
Pros: "The service is very good from the beginning. The flight attendant is very caring thanks so much."
Pros: "The plane was an older model but staff allowed main cabin to use 1sr class bathroom."
Cons: "The choices of free snacks were limited. They should also give more than 1 package of peanut."
Pros: "It was very quick! Great service."
Cons: "We need more food options and a little bit more legroom."
Pros: "Crew was friendly, flight ran on time."
Cons: "Can you make the seats any smaller? Cabin space is tight and for people who suffer from claustrophobia it makes it difficult traveling. More cabin space with raising the fares would be great!"
Pros: "With all the competition among airlines and the cutbacks we suffer as customers Delta manages to make you feel like you matter still. Timely boarding, actual help with finding seats making boarding efficient (not just hurrying you along), updates from the cockpit that you could hear and understand, multiple choices in snacks-one even a healthy option, staff that was friendly and interested in making it a good experience not one that seemed bothered they had to work."
Pros: "Not much"
Cons: "Seats very uncomfortable no room to move"
Cons: "My flight was delayed, which would have caused me to miss my connecting flight. The customer service person was not at all helpful, and told me there were no other flights available on any airline until the next day. However, I was able to go online and book another flight immediately...which means that she was either being disingenuous or actively undermining efforts to get me home in a timely fashion. Very disappointing and as a SkyMiles member would have thought there would be some level of common courtesy dealing with a non-weather related delay that drastically impacted my travel plans."
Pros: "No waits, front desk personnel were helpful about baggage accommodations. Clear communications."
Cons: "No issues."
Pros: "Easy work trip and with the storms coming in I was able to get out early without fees"
Cons: "Snow storms. Not a fan."
Pros: "The space"
Cons: "No TVs"
Pros: "direct flight from bdl to cun."
Cons: "reclining seats that doesnt give much room to person behind recliner"
Pros: "The plane was new and very comfortable. Free entertainment and plug for charging electronics. Love this airline!"
Pros: "Great pilot.."
Cons: "Jam packed too small and the lady flight attendant was to bossy and not that welcoming, she was more interested in being more of a drill sergeant than the comfort of the passengers"
Cons: "Aircraft seemed shabby despite refresh of Comfort Plus, food was really mediocre. Steer clear of the Asian Veg option."
Cons: "They said we would get there on time even though we took off late so that what we told our ride. Ended up about 30 minutes late. Did not like that."
Pros: "Service was fast and the inflight entertainment is free. Lots of movies to chose from, which is nice for the long flight."
Cons: "It was the most cramped I have ever felt in a plane and also the longest flight. Horrible combination. Some of the crew were snippy."
Pros: "Space in seats was better than most airlines"
Cons: "That they charge for bags. It is now an industry standard, nevertheless, it's a way of stealing to customers. Airlines shouldn't charge for bags"
Pros: "Crew was good. Flight was early."
Cons: "Poor booking experience."
Pros: "Absolutely nothing."
Cons: "These people are reprehensible. They refused to cancel and refund our tickets when the bride-to-be in a wedding we were supposed to go to was diagnosed with cancer and the wedding was cancelled. Every customer service person we dealt with was uncaring, incompetent, and completely useless."
Pros: "Flight arrived early!!"
Pros: "New Boing 717 aircraft. Short flight time. I needed and got very good special assistance."
Pros: "Who could ask for more?"
Cons: "N/A"
Pros: "Delta auto-booked me so I didn't have that worry once I arrived in Atlanta."
Cons: "Their system gives too-short layovers so any delay at the point of origin means a risk of missing connections. Many people on my flight were worried about connections because Delta delayed our start by over 30 minutes to "change a switch," whatever that means. Then for passengers with short connection times, they should NEVER be seated in the rear of the plane when it takes 20-30 minutes for the rear-seated passengers. Not very consumer-oriented."
Pros: "Brand new plane"
Pros: "I would like the airline service to do more for our veterans. Especially the 100% disabled veterans"
Cons: "Seats not comfortable enough"
Pros: "Crew was nice and friendly."
Cons: "Plane was not cleaned well from the previous flight and looked dirty from being overlooked for so long. There was garbage in my seat back pocket and the overhead areas all looked dirty as if they were never cleaned at all."
Pros: "Friendly staff. On time departure and arrival."
Cons: "N/A"
Cons: "Flight cancelled at 8:30 p.m. the night before when we were going to bed at the airport. Ability to get rebooked a nightmare."
Pros: "Nonstop quick flight"
Cons: "Good👍👍👍"
Pros: "Nice attendants was the only thing good about this flight"
Cons: "Flight was very late causing problems for connection. Forced to check carryon due to poor storage. Seat instruction were in Spanish. Magazine was in Spanish. This is America and can't it be in English."
Pros: "The Captain was well spoken and informative. The entire crew really seemed to care. They were so efficient. All of this happened in white-out conditions, on the Sunday after Thanksgiving—the busiest travel day in history! They were AWESOME. And the gate agents took advantage of 3 people who didn't show to let my family sit together, which I really appreciated."
Cons: "The flight was great. I just want American Airlines to stop donating any money at all to those horrible, treasonous Republicans!"
Cons: "Seating is extra tight. I'm 6 feet tall and find American seats to be too closely packed together."
Pros: "Very competent flight attendant."
Cons: "Flight was a half hour late. Pilot could have communicated with passengers. Gate 35X at National Airport is a terrible situation. We go down stairs to deplane, then wait for a bus to take us to the terminal. Not acceptable."
Cons: "Nothing really needed to be better this time around"
Cons: "American Airlines consistently proves that customer service is not a priority. Their servicemen/servicewoman make no effort to show customer care at any point whenever a customer is experiencing difficulty with ticketing or boarding. They are routinely late and appear extremely amateur"
Pros: "AA has good in flight entertainment"
Cons: "1+ hour delay, could've left on time"
Pros: "I liked being able to board early as an active duty service member."
Cons: "I don't really have anything to complain about."
Pros: "Seat seemed smaller than previous flight BDL to MIA"
Cons: "On a short flight MIA to GCM AA has seat back screens. On longer flight BDL to MIA no seatback screens. Seems backwards logic!!"
Cons: "Better food"
Pros: "The flight was very quick and the crew was very professional"
Pros: "Convenient departure time originally"
Cons: "Late start due to needing more fuel because of weather at the destination. So after everyone had boarded, at the minute we were supposed to take off, they beg for 2 volunteers to get off the flight to compensate for the weight of the excess fuel. Eventually 2 people b3came annoyed enough to get off and take a $200 voucher (probably for another delayed flight.) so we were late taking off for that. At our destination there were clear sunn6 skies. Extra fuel was needed for that. So I was stuck in a seat the size of a child's car seat for an extra 40 minutes? And when we could finally get off, my legs had fallen asleep ffrom being too squeezed in for that relatively short flight. When will the airlines focus on the passengers' safety & comfort and not on excessive profits?"
Pros: "We were allowed to take a carryon bag, unlike on a United flight we took on our way from Chicago to Hartford, without paying $30 to do so. When we got to the Gate for this flight, complimentary checking of carry-on bags was allowed, and that helped speed the boarding process, not just for us, but for all the people on the flight."
Cons: "The on-line entertainment system wasn't working."
Pros: "The flight crew"
Cons: "Small space. Old plane. Tight seats."
Pros: "nothing good nothing bad, just ok."
Cons: "737 might as well be a cattle cart..."
Pros: "Nothing"
Cons: "spending $600 on a one way flight with you today has been the worst experience and rip off ever! Delayed in Hartford 6 hours. Changed my layover flight in Dallas. Now Dallas delayed 1 hour."
Pros: "When we left the gate"
Cons: "Weather"
Pros: "It works if you follow the rules."
Cons: "I could tell you how I liked it if I wasn't sleeping inthe Ronald Reagan National Airport."
Pros: "Great crew, efficient boarding, on time flight."
Cons: "The seats remain too small and the chairback gave my shoulders cramps."
Pros: "Great light, great staff. They did not have any movies or music you could listen to, but everything else was fabulous."
Pros: "all around experience was good arrived in Charlotte early"
Cons: "Nothing to really say wasn't to bad to say..."
Cons: "No baggage controls from seat 18 to 28 no bags would fit. As we exited all the front rows we're waiting to get there bags stored in back of planes overhead bins. That's just not right, especially when they charge us extra to take a bag for overhead bins storage."
Pros: "The headrest entertainment terminals are always a good thing."
Cons: "No space to put a small carry-on bag if you spend extra to get legroom."
Pros: "courteous helpful & friendly crew and really great ground crew too"
Pros: "The plane was newer, drinks are available. Seat only reclines half an inch or so so get ready for that."
Cons: "Crew on aa is the worst bunch of entitled fools, almost as horrendous as united."
Pros: "Roomie seat"
Cons: "Made me Put my purse in back of plane"
Pros: "On time, smooth flight, no hassles"
Cons: "Tight space but overall not unexpected"
Pros: "Rebooked before we got inside"
Cons: "Landed early but were left on the taxi way for nearly an hour while the gate wasn't ready. The first gate had a plane at it with "mechanical issues". Then it took about 30 minutes to get a different gate. Why do they give short layovers when their performance is not stellar?"
Pros: "I liked having in flight entertainment available. The flight crew was very friendly and allowed me to change seats once boarding was completed to be more comfortable."
Cons: "My only complaint was that it was a long time between pushing off from the gate and lift off but that was due to weather. Not the pilot's fault."
Pros: "Was on time, flight attendants very nice and professional"
Cons: "flight was overbooked good thing people volunteered to give up seats"
Pros: "Flight crew was peofessional"
Cons: "First flight was delayed. Delay not related to weather. American refused to provide hotel. the provided hotel and meal voucher for a fellow traveler on same flight who missed his connection. I was told he was accommodated because he is priority. When asked how I become priority I was told "he spends more money and flies more often." To me that means as a customer I am not a priority to American Airlines."
Cons: "i didn't like my seat 8c with no room to put stuff under the seat in front because there was no seat in front and its like theres even less leg room than a normal seat bc crew going up and down the aisle i had to really squeeze in"
Cons: "The flight was delayed, at not fault of the crew on board, however the flight attendants did very little to update the passengers on connecting flights and did not try to help in making the connecting flight aware that some passengers would be delayed. I missed my connection by MINUTES (I saw it still taxied at the gate) and they could not hold the plane for 5 passengers connecting. Awful service and procedures."
Cons: "Plane from BDL was delayed which led do a missed connection in DCA. Rebooked on the 335 pm flight which is 3 hours later than my original arrival time. Very inconvenient for me as I had previous plans."
Pros: "Service is excellent"
Cons: "I didn't like the seats are to small"
Pros: "Very nice crew. Full meal"
Pros: "Perfect"
Cons: "Nothing"
Cons: "Only pretzels were served. Crew was very nice. Friendly too!"
Cons: "-missed my connecting flight at 10pm due to weather. -waited in long line for customer service -received a phone number to book hotel -waited 30 minutes for shuttle -waited behind 8 people who checked into their rooms -when it was finally my turn they had not received my reservation and I was told to take a seat and wait, -eventually I called the booking number again, the call got dropped due to no service in the hotel lobby -I had to go outside to call after midnight! (a female alone) -finally after 45 minutes they received my reservation. -I didnt get to my room until 1am and had to get up at 5 to get the shuttle back to the airport -Frustrating and nerve racking experience"
Pros: "Flight was on time with no problems."
Cons: "The planes were clean but had no phone charging outlets."
Pros: "I liked that the middle seat was open on my flight and that they checked my carry on for free because the plane was filled."
Cons: "I didn't like the minimal leg room. Also, there is no way to try and work on a computer anymore because of the lack of room."
Pros: "Entertainment screens were easy to use and fun. Crew was extraordinarily nice and attentive."
Cons: "Boarded 2 hours late due to the flight crew reaching the maximum amount of hours they can fly by law. American should be more aware of their employees' hours. Seats need better head rests. Menu needs more vegetarian options and the prices need to be lower."
Pros: "Got us in a little early. Nice smooth flight"
Cons: "Everything"
Pros: "It was on time. Crew was friendly."
Cons: "No direct flight to my destination. Cramped seating. Didn't realize end of plane seats don't lean back."
Pros: "Flight was on time, flight was good. Overall I was very happy with the overall fight experience."
Cons: "Seats weren't comfy, plus no entertainment and Wi-Fi."
Cons: "Delayed for 'weather' but weather was fine and missed my connection by 10 min and needed to sleep the entire night in airport"
Pros: "The seats were very comfortable.. the service was responsive and friendly!"
Cons: "The actual flying part was smooth.. and all that flying can be expected.. my only problems were with flying thru Chicago.."
Cons: "Old plane"
Cons: "What happened to complimentary snacks?!"
Pros: "I would love to take off and make it to my destination next time instead of sit in the airport for 8 hours strung along by the employees saying the plane will be fixed."
Cons: "Everything."
Cons: "The seat in business class was small."
Pros: "Good flight, nice staff."
Cons: "Food not the greatest and flight over-crowded."
Cons: "Check in was with a new trainee and she was not sure how to put in our TSA - we got sent around to other people quite a bit. Plane was late and we almost did not make our connection in Dulles"
Pros: "getting to my destination"
Cons: "How does a 700 mi flight take 14hrs to accomplish. Fly United and find out."
Pros: "The plane, crew and boarding was great, and the food and drinks were quite good. Legroom in standard economy class was passable for a 6'2" person."
Cons: "I booked through the United website as trip from US, have Silver status on United, and Lufthansa's policies of not allowing advance (1-2 mo before flight) seat selection (never on UA nor LH websites) are just horrible. Hard to get through on 800 number, and 1 day before trip answer was still to do it in Frankfurt. Economy plus was $1000 more/person, and even then no guarantee I could choose a seat far in advance. Then, at computer kiosk in Frankfurt, they had a wrong diagram of the plane,as we ended up on what turned out to be a no-recline row which I would never get. I'm 6'2", 230lbs, and wasn't able to sleep on that flight. Had I been able to reserve a seat behind a bulkhead or in exit row 2mos in advance, I would have been fine."
Pros: "All the flights were on time and the pilots terrific. They came on with information and advise. I especially liked the pilot on the travel from Hartford to Denver. he was humorous but very polite and congenial."
Pros: "On rime"
Pros: "Very little"
Cons: "Crowded planes, problems with efforts to upgrade, no room in the seat"
Pros: "It was ok"
Pros: "The trip home went without any delays and was quite pleasant. Everything worked out well and I have high praise for the service"
Cons: "Everything was fine. Nothing to complain."
Cons: "Flight was delayed 4 hours.... missed my next flight, too dc, then rerouted to Philadelphia,and transferred to another airline, got to Dayton at 5 pm. I haven't had a vacation in four years, this was not the way I wanted to start. This was a trip from hell."
Pros: "Staff at the ticket counter was friendly enough to me personally, although was extremely reactionary to the restless crowd. I am glad that I was able to be rerouted to another destination where I could be driven home within three hours. Good food boxes on the plane (I had the Tapas). Friendly crew onboard."
Cons: "No offer for any sort of compensation for significantly altered travel. Even just a stock email acknowledgement would have been nice. Expensive wi-fi options on the plane, electrical outlets for only half of the plane."
Pros: "I did not like any part of the trap maybe when they offered us some preferences that was included in the fly that's about it"
Cons: "The flight was 3 hours delayed the text message updates said we're not accurate"
Pros: "No delays, kind people, fast flight, what's not to like?"
Pros: "Nothing"
Cons: "Our flight got cancelled three times before they finally switched us to Delta. We missed an entire 2 days of our vacation that we haven't got reimbursed for. One of the agents that worked for United Airlines put her hands on my friend that I was traveling with and the police got involved. It was an horrible experience and no one was trying to accommodate us for our troubles what's so ever. I will NEVER fly United again. A waste of time and money."
Cons: "No complementary food is provided. Just some mini snacks."
Pros: "The crew was nice"
Cons: "I was stuck between two very large men on a flight where there was apparently no air conditioning. I could barely breathe for how hot it was."
Pros: "I could not find anyplace on the United reservation to enter my TSA Pre check number. As a result, even thought I am 80, I had to wait in line and disrobe at Hartford CT airport."
Cons: "It would be helpful if Kayak or airlines could highlight or include the TSA Pre number automatically on check in."
Pros: "Boarding passes on my phone"
Cons: "The seats on the first plane were hard as a rock"
Pros: "The roominess of the sets on this plane were excellent and the stewardesses were very friendly and accommodating ."
Pros: "I like the television system"
Cons: "N/A"
Pros: "Early boarding for families"
Cons: "Ridiculously cramped bathrooms"
Pros: "Fast unloading of plane."
Cons: "Slow boarding, no snack choices."
Pros: "I liked that I personally wasn't beaten in the face"
Cons: "I don't like United. They can suck a fat one."
Pros: "All of our flights left on time & arrived early. We had wonderful flight attendants as well."
Cons: "Arriving in Chicago we had to wait to dock the plane and were not able to get up and use the restroom."
Cons: "Seat was very uncomfortable and window was tight on the shoulders."
Pros: "Short lines, rapid boarding, on time, & courteous agents!!!"
Pros: "Everyone with United were courteous and professional. The flights were on time as well. Would fly with them again"
Pros: "I liked the fact another passenger was willing to switch seats so my husband and I could sit together."
Cons: "I didn't like the attitude received from the person at the desk at the gate. My husband and I looked at our tickets and were surprised to see the seat assignments I had chosen when I purchased the tickets were not there and instead the boarding pass said "see agent". She then assigned us seating in separate rows and handed us new boarding passes. No explanation. We looked at them and handed them right back and said no thank you, we had purchased tickets together. She said, "this flight has been oversold" and motioned for the next passenger to step up. This really upset my husband who told her, "Wait, we are not finished discussing this!" He went on to explain to her we purchased our tickets together with seat assignments - Together. She then said if we didn't reclaim them when checking in, 24 hours prior, the seats then became available again. What kind of logic is this?! Ugh! If I wanted to be treated like cattle I would have stuck with Southwest! We. It's back to Southwest for us. At least they are up front with their rules."
Pros: "Very nice flying out of Bradley. Flight was ahead of schedule (weather, of course, helped) Pilot was helpfully informative and friendly. Crew very pleasant."
Cons: "Plane was small ... Wifi not available on one flight"
Cons: "4 hour delay"
Pros: "The point where I got off the plane forever"
Cons: "Literally every thing else"
Pros: "It was ok"
Cons: "Very bery bumpy ride I had motion sickness"
Pros: "Fight on time. Minimal turbulence. Effecient flight sttendants"
Cons: "Pesky kid sitting next to me who cried, whined & spilled his orange juice on me!!"
Pros: "The United Wi-Fi that I paid for with my frequent flyer miles and the free entertainment via the United App"
Pros: "sufficient space for luggage overhead"
Cons: "too much chatter among crew, especially during boarding and disembarking rest rooms too small - claustrophobic additional, and roomier rest rooms could help wish announcements could be delivered more slowly, better enunciated, and less slurred; often cannot be understood; one often has to guess the meaning more smiles and friendlier tones and attitude could help having window seat can be very inconvenient when leaving one's seat"
Cons: "Flight was bumpy all the way to Newark , didn't like that"
Pros: "Quick short sweet flight"
Cons: "Boarding late"
Cons: "Was told no flights for two days after flight was cancelled. Then was told we needed to switch airports via taxi on our own. Then switched to Delta airlines where I had to pay another $60 to check my bags."
Pros: "They checked my carry on at the gate in Hartford and said it would go through to me final destination and it wasn't in Cincinnati when I arrived. In fact that was yesterday and I still don't have my luggage."
Pros: "I ended up going through Chicago. My return flight was delayed and I missed the connecting flight and had to stay in a hotel overnight. I am still waiting for the next flight home."
Pros: "Everything went excellent for a snowey day! Flight was good!!!"
Pros: "Flight crew apologized for delayed flight and minimal amount of food / drink available on flight."
Cons: "Plane several hrs. late. Missed connecting flight to Sacramento. Flying to attend my Father's funeral. Ended up flying to SFO so I could be within reach of drive to Fresno. Now have had to pay for hotel near SFO because of late arrival. Also having to pay $200 extra for rental car because return flight departs from Sacramento and not able to return rental car from originating rental location."
Pros: "Not much."
Cons: "Flight was cancelled. Stayed on hold for over 2 hours to rebook."
Read more about Delta
Safety measures for airlines flying from Connecticut to Johannesburg
Airlines flying from Connecticut to Johannesburg have enacted additional safety measures and adjusted policies to better accommodate travellers. Policies vary by airline.
Heightened sanitation
Daily cleaning, installation of cabin HEPA filters on flights from Connecticut to Johannesburg
Mandatory masks
Masks required on board, masks provided on flights from Connecticut to Johannesburg
Social distancing seating
Middle seats unavailable to book on flights from Connecticut to Johannesburg
Pre-flight testing
Testing for antibodies, testing for symptoms for flights from Connecticut to Johannesburg
Book cheap flights from Connecticut to Johannesburg