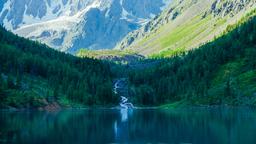 Find cheap flights from Cape Town to Oregon
Search hundreds of travel sites at once for deals on flights to Oregon
Top tips for finding cheap flights to Oregon
High season is considered to be January, February and December. The cheapest month to fly to Oregon is January.
FAQs - booking Oregon flights
How does KAYAK find such low prices on flights to Oregon?
How does KAYAK's flight Price Forecast tool help me choose the right time to buy my flight ticket from Cape Town to Oregon?
What is the Hacker Fare option on flights to Oregon?
What is KAYAK's "flexible dates" feature and why should I care when looking for a flight to Oregon?
Top airlines flying Cape Town Intl to Oregon
Scores according to KAYAK customer reviews
7,9
Lufthansa
Overall score based on 27 807 reviews
Cons: "Beef main course overcooked and dry."
Pros: "The crew were nice enough. However, I thought it was strange that the flight attendant woke up the guy next to me to see if he wanted to eat, which he didn't."
Cons: "Checking in was bad. We had difficulty with the agent, who said that we needed to wrap our plastic tubs. We have flown other airlines using these same tubs for 15 years. After our minor altercation, the food on the two legs from Dammam and then on to Atlanta was very bad. I am not very picky with food and like just about anything. However, I was unable to eat the food served in 2 out of 3 meals. My time on Frankfurt was also not very pleasant. I will most likely try to avoid Lufthansa in the future."
Pros: "Planes were comfortable and well maintained."
Pros: "I was amazed how comfortable we were in economy. Pillows, Blankets that felt like cotton. I would fly Lufthansa over an american carrier any day. We passed through the business class cabin on the way out and I can only imagine how much they were pampered!"
Cons: "Since flying in the US has become expensive and painful I was not expecting much from this flight. They exceed my expectations by so much that I cannot think of anything I would change. (Ok, my chicken was a bit over cooked but that was such a minor thing.)"
Pros: "The flight was on time, perfectly organized, excellent flight attendants and efficient service"
Cons: "There were no negatives (and rarely are with Lufthansa)"
Pros: "The bus was one of the most comfortable international flights I have ever been on."
Cons: "Somehow, our luggage never made it to Rome, despite a nearly four hour layover in Munich. Disappointing."
Cons: "Seats are quite uncomfortable and not so quite flat. For an overnight flight it was quite painful."
Pros: "Overall"
Cons: "Space was limited"
Cons: "Went First Class. What a joke! Coach seats & service. Only difference is they leave the middle seat empty. This appears to be the European standard (we flew on 3 different airlines) for 1st Class within Europe flights. Save your money, fly coach within Europe."
Cons: "More tasty food."
Pros: "The crew was excellent and the seats are v comfortable"
Cons: "I cant really think of anything"
Pros: "Boarding was great. There is priority boarding available for those booked on connecting long haul premium economy flights."
Cons: "The seat was very uncomfortable. For a 2 hour flight, it was okay. Any longer would have been difficult."
Cons: "Touch screens were not working well. Required multiple hard taps which disturbed the passenger in front."
Cons: "It was Air Canada. Terrible service. Staff needs education on where to take travelers thru the immigration locations. Wasted time going to different locations and time is an essentence! Too many changes of staff from one location to another when it came with wheelchair assistance. One staff was on her personal phone!!! Had 3 different changes of hands then still did not get us to the right terminal, had to run to make the flight! Is that how you treat a 86 years old traveler?"
Cons: "United connection in San Francisco was over 2 hours late, didn't arrive home until 2:30AM."
Pros: "Excellent!!! Booarding was quick. No long lines in the jetway. All around great service on board! 5 *****"
Cons: "I was rebooked onto LU 1203 from Basel to Frankfurt from LU 1201 without notification. Probably because Flight LU 426"
Pros: "On time. Friendly crew. Great seat with space."
Pros: "Great, polite, and well dressed flight attendants. All flight attendants treated us with care, they were kind, and provided exceptional service."
Pros: "Lufthansa is an efficient operation."
Cons: "1. The comfort in economy class was insulting and horrible. I am 6'3", 175lbs and was trapped in one uncompromisingly uncomfortable position for 8+ hours. Torture is a word that comes to mind. If I were a smaller sized person, 5'8" or less, perhaps this may be acceptable, but for anyone over 6'. forget it. You must pay loads extra to be given a respectable seat. I am hopeful that I don't develop a blood clot from this flight. This lack of room is a seriously dangerous situation for many people on long-distance flights. 2. The seat recline feature added further insult to the mix. Once airborne, the lady in the seat in front of me sent her seat into what was left of any personal space or legroom I had. The video screen on the setback in front of me was literally 6" from my face now. Several people who were also of taller size complained, one was so adamant about retaining his space that he fought verbally with the lady in front of him, and eventually a stewardess had to be called. My wife complained on my behalf, and was able to get the lady in front of me to reposition her seat, but eventually, I noticed it somehow found its way back to recline again. I know Lufthansa is not alone with this predicament, but something HAS TO BE DONE to fix this huge problem with air travel. 3. The food on the flight to Germany was way better than the return trip. The meal consisted of mushy carrots, greasy mashed potato-like side, and a piece of OK chicken smothered in 'Murican BBQ sauce. I was insulted. Lufthansa had been better than this in the past. Oh, and the dinner roll was so dry and crumbly, it could have been weeks old. The snack before landing was called pizza, but I wouldn't call it that It was a bunch of tasteless dough, a little bit of tomato like sauce and a smattering of cheese. I wish Lufthansa would stick to what they do best; German-influenced food. Be true to who you are. Most people I know love German food, and I always have looked forward to LH food selections. Not now."
Pros: "Everything! By far the best flight that I have ever been on!"
Cons: "All was fine. No complaints!"
Pros: "Fast boarding."
Cons: "The usual flight discomfort, but the seat in front of me was broke. The person in it struggled to stay out of my lap, which I appreciated. The connecting flight had a non-functional screen and the reading light broke and flew across the cabin."
Pros: "Cabin crew hospitality and service were amazing and clean airplane"
Cons: "N/A"
Pros: "staff"
Pros: "All good - flight, service all great!!!"
Pros: "I was upgraded to a better seat and the flight was comfortable"
Pros: "It's nice that Lufthansa still gives food onboard"
Cons: "My Lufthansa flight left with 1hour delay"
Pros: "Nothing"
Cons: "Airlines Front desk delay, long boarding , poor food"
Cons: "Did not like them charging extra for a seat assignment."
Pros: "Great crew. Leg room reminded me of old days flying comfort."
Cons: "Flight was continually delayed, 15 by 15 minutes until 4 hours had elapsed."
Pros: "Service is excellent. On time."
Pros: "The crew was attentive and everything went smoothly. I was able to change my seat."
Cons: "This was an Air Canada flight. Time in line to check baggage in Frankfurt was 2+ hours, baggage was lost but arrived the next day at our destination. Unable to check-in online ahead of time for unknown reasons. Overall the Air Canada ground experience was pretty bad, but the crew/meals/entertainment was good."
Cons: "There were no options for food, I was just told that there was only pasta left while the passenger next to me ate chicken. This was totally unacceptable. I only hope that this was my last trip with Lufthansa."
Pros: "Able to start viewing entertainment while waiting for boarding and after landing."
Pros: "Every thing"
Cons: "Operation system"
Cons: "I order a seat near the window A9 but this seat has no window. the crew did not solve the problem even I ask them and note that is important to me/"
Pros: "Fast check in and boarding. Courteous service."
Cons: "I did not get te entree of my choice on one of the flights."
Pros: "The airplane did not crash"
Cons: "Eh, it was ok"
Cons: "I would have liked more snacks passed in between meals. Our flight was delayed byv3 hours and we were starving by the latter end of the flight."
Pros: "We try to fly Lufthansa when we go to Europe (2x a year). This trip we upgraded to more leg room in economy and what a difference! Everything else was the same, which has always been excellent. Munich Airport has great food and shopping. Lufthansa's service is truly impeccable, the airline staff were constantly walking up and down the aisles offering food and drink and comfort. Great end to a three week trip in Italy, Croatia, Slovenia and of course Germany!"
Pros: "Professional airlines. one of the best and AWESOME FOOD for an airlines. Did i mention i love Lufthansa??"
Cons: "nothing the airline can do about but too many crying kids on the plane."
Pros: "leg room"
Pros: "Upgrade because of delay, escort to airplane, baggage service"
Cons: "Aircraft not comfortable at all Crew was late (due to storm?), flight landed 30 min late"
Pros: "Short easy comfortable flight."
Cons: "Nothing to complain. Thank you for the great service :)"
Pros: "Onboard real meal and multi-lingual crew very impressive"
Pros: "Efficiency, courtesy, professionalism."
Cons: "none"
Pros: "Flight went well, the free entertainment was great, flight attendants came around on a regular basis with refreshments. The overall experience was good."
Cons: "For the most part, the flight attendants were great. But there were two in particular on my flight that could haves used some lessons in manners."
Cons: "The boarding process"
Pros: "Free entertainment options"
Cons: "4 hour flights should get a little more free food than crackers."
Cons: "Leg room"
Pros: "We upgraded to 1st. Ontime departure and arrival."
Cons: "Waiting for bags."
Pros: "Delayed, rude staff"
Pros: "Boarding, service, staff attitudes, on time and deplaning"
Cons: "Getting to San Francisco flight was canceled, make a line for 3.30 hours to let us know what they were going to do with us, they give the place to go at 3 a.m with not directions were to take a bus , later someone come and told us the bus stop running at that time and I have to go upstairs to take a taxi, I was alone and not use to be alone at that time never in my live I had to pretend I was afraid. Of course the hotel only take you until 12pm so I spend so many hours in the airport waiting for re ticketing they told us to be at 6pm we wait and I got my ticket leaving at 9.45pm but the crew come one hour and half late. From Panama to Lima flight was late . I had a conference very important to be Saturday morning, I lost my investment and relationships with the company I was going to start a business there excuse was they couldn't relay on my punctuality, honestly. I got there more than a day and half LATE. If you ask me how was my trip I will tell you horrible and I can't recommend anybody, this company doesn't have any personality at all"
Pros: "Easy boarding"
Cons: "Everything but the easy boarding. Horrible comfort level to the point of wishing I could have hurled myself out of the plane."
Pros: "nothing"
Cons: "Poor services and customer support"
Pros: "the crew was great. there were several high maintenance travelers on this flight. they handled them the best they could."
Cons: "so uncomfortable. my knees hit the seat in front of me (i am of average height). seat would not recline."
Pros: "Without letting me know to a bad one where I had no empty seat next to me I looked to my original seat was given to someone else"
Cons: "Hot cabin"
Cons: "1. The flights within the US and Canada was delayed. 2. The United Airline staff in San Francisco told me to pick up my luggage when I get to Seattle despite of the fact that my final destination was Vancouver. I questioned the staff about this ata this seemed odd, but he insisted that I pick up my luggage in Seattle. Upon arrival to Seattle I went to the baggage claim area to find out that my luggage was already put through to the connecting airline to Vancouver. This resulted in me having to go through a long line of passengers to do all of the security checks again to enter the international airport gates. This almost resulted in me missing my connecting flight to Vancouver. The only saving grace was that the flight was delayed by another hour. 3. Changes made on my connecting flights were only given to me during my check in at Auckland. My previous booking was Auckland -San Francisco - Portland - Vancouver. The boarding pass I was given in Auckland omitted Portland and was changed to Seattle. I was never informed about this by United Airlines. 4. United Airlines website NOT allowing me to log in using my e-mail."
Pros: "Nothing"
Pros: "We arrived safely, the captain was lighthearted."
Cons: "DRUNK seatmate, who yelled profanity and also that he was drunk several times. Not only did the crew do nothing about it, they served him 2 more drinks! Since there were no air sick bags, I took my food out of my zip lock to have something to offer him when he made retching noises (though he didn't throw up). Isn't the flight crew supposed to prevent visibly drunk people from flying?"
Cons: "Flight delayed 70 min"
Pros: "N/A due to them rerouting my itinerary."
Cons: "N/A due to them rerouting my itinerary."
Pros: "Clean comfortable, friendly service"
Cons: "Again, seats are too close front to back."
Pros: "The crew was very nice and polite. Service was prompt and excellent"
Cons: "Excessively long layovers. I came home with 3 broken ribs and had to endure a 11 hour layover in Japan and another 6 hour layover in San Francisco."
Pros: "Comfortable."
Cons: "The boarding process is ridiculously slow. Why not load from the back row first? Then you wouldn't have 150 people behind one slowpoke. You could cut the boarding process time by 90%."
Pros: "The helpfulness of the representative at HNL."
Cons: "Last minute 17 hr "delay" Screwed out of an entire day in Hawaii. Dream vacation ruined. No car, no hotel, no time to see Honolulu. Awful."
Pros: "We didn't die in a fiery explosion. The flight attendants were nice too"
Cons: "I know that I was in economy, but JEEZ! Everything was super cramped. I don't take up much room, but you couldn't do anything. I had a larger dude partway into my seat, my seat barely leaned back (and would slowly creep it's way to upright anyway), and of course I had no leg room at all, not that I was expecting that. Also, a six hour flight with just a snack offered is pretty absurd. I know cutting corners saves money, but I'm still paying money and it would be nice to have a slightly more pleasant experience. This was easily one of my worst flight experiences"
Cons: "Legroom"
Pros: "Due to a computer error there was a slight delay on take off. However, the flight crew bought us a tasty beverage for the inconvience. Kudos to the flight attendant as she had a short amount of time to provide our service and did a wonderful job. Thank you."
Cons: "Nothing."
Pros: "Getting home."
Pros: "3 hous of waiting after our original departure time. Gave us free tv though so that's nice."
Pros: "Attendants were friendly."
Cons: "Much more cramped than other airlines."
Pros: "From beginning to end my flight experience was great."
Cons: "I requested wheelchair service and on my return flight from Denver the people who assist werected sitting around and I had to walk to the area where they were sitting. The ticket agent did not call anyone for me, although I told him I needed a wheelchair."
Pros: "Things went great"
Cons: "Nothing"
Pros: "This was the first flight in approximately 10 years where everything worked as it was supposed to. The flight was on time. Our crew were pleasant, friendly, and warm - this has been the missing element for a long time. The new plane was comfortable."
Cons: "I still could not get my PC to work with in-flight entertainment."
Cons: "Seating next to the bathrooms is gross"
Cons: "The plane was fully loaded and sitting at the gate before take off due to a paperwork issue. Finally departed about 30 minutes late. Upon arrival we were held on the plane for another 20 minutes with the fear of "tail tipping". Grateful that we didn't have a connection to make but really astounded. This is an airline, getting people around is what they do. These seem to be poor planning and execution issues (i.e.- not weather related) ."
Pros: "Dinner and our attendant were great"
Cons: "The movie channels were out in first. Pretty lame."
Pros: "Good communication and polite."
Cons: "Delays"
Pros: "Excellent as expected."
Pros: "At least it was largely empty"
Pros: "Very kind and curtious flight attendants to and from my destinations. Great service! Wouldn't hesitate to plan future flights with United again."
Cons: "I had no complaints or dislikes."
Pros: "Easy to print ticket, United employees readily available."
Pros: "On time and people nice"
Cons: "Everything. Very good"
Cons: "I am 6' 5" and my wife is 6' and we are both thin. She had the middle seat and I had the window. There was not enough leg room and we were squeezed in shoulder to shoulder. This was for the flight from San Francisco to Portland."
Cons: "The refreshments should be better than a tiny packet of pretzels."
Pros: "Great!"
Cons: "It was delayed by 3 hrs"
Cons: "The flight attendant was rude to me while I was boarding. There was room for my carry on in the overhead compartment but she told me I had to keep my bag under the seat in front of me. There was also an extremely overweight person next to me, I couldn't lean back.I had to ride the entire flight on the edge of the seat stooped over. They should have made the large man buy 2 seats."
Pros: "Lmnot full flight"
Pros: "It's helps when the plane has extra seats"
Cons: "No inflight entertainment that I could see?"
Cons: "It was an enjoyable trip, no complaints whatsoever."
Pros: "Same as above."
Cons: "Same as above."
Read more about Lufthansa
Safety measures for airlines flying from Cape Town to Oregon
Airlines flying from Cape Town to Oregon have enacted additional safety measures and adjusted policies to better accommodate travellers. Policies vary by airline.
Heightened sanitation
Daily cleaning, installation of cabin HEPA filters on flights from Cape Town to Oregon
Mandatory masks
Masks required on board, masks provided on flights from Cape Town to Oregon
Social distancing seating
Middle seats unavailable to book on flights from Cape Town to Oregon
Pre-flight testing
Testing for antibodies, testing for symptoms for flights from Cape Town to Oregon
Book cheap flights from Cape Town to Oregon
Recent return flight deals
Search by stops
Search by airline
Search by price
Cape Town - Oregon Flights