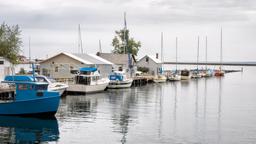 Find cheap flights from Cape Town to Michigan
Search hundreds of travel sites at once for deals on flights to Michigan
Top tips for finding cheap flights to Michigan
Book at least 3 weeks before departure in order to get a below-average price.
High season is considered to be January, February and December. The cheapest month to fly to Michigan is February.
FAQs - booking Michigan flights
How long is the flight to Michigan from Cape Town?
What is the cheapest flight to Michigan from Cape Town?
How does KAYAK find such low prices on flights to Michigan?
How does KAYAK's flight Price Forecast tool help me choose the right time to buy my flight ticket from Cape Town to Michigan?
What is the Hacker Fare option on flights to Michigan?
What is KAYAK's "flexible dates" feature and why should I care when looking for a flight to Michigan?
Top airlines flying Cape Town Intl to Michigan
Scores according to KAYAK customer reviews
7,9
Lufthansa
Overall score based on 27 793 reviews
Cons: "Beef main course overcooked and dry."
Pros: "Planes were comfortable and well maintained."
Cons: "Again, there was not enough time between flights. It was a HUGE rush in Denver to get to my next flight, and I almost missed it."
Cons: "Never happened,missed flight"
Pros: "The crew was excellent and the seats are v comfortable"
Cons: "I cant really think of anything"
Pros: "No I was very uncomfortable"
Cons: "Not have canceled my flight!!"
Cons: "Touch screens were not working well. Required multiple hard taps which disturbed the passenger in front."
Pros: "Seat had spacious leg room entertainment was very good"
Pros: "Smooth flight. Fairly good meals. Friendly crew."
Pros: "Service in cabin"
Cons: "Na"
Cons: "Wish we had empty seat between us, w both the same name it should hv been possible. Special meal bland"
Cons: "A snoring passenger in a seat ahead of me. Tight seat."
Pros: "Staff was very pleasant , polite, and accommodating"
Cons: "No complaints except for the how long is the flight, but it's a part of a journey"
Pros: "Everything was fine, the crew was excellent. We liked that Lufthansa did provide the special meals (that we requested on-line) for our family."
Cons: "The boarding was rather slow (but not extremely so). Calling boarding by row ranges, like some other airlines do, may speed it up or make it more comfortable. The seats were not too comfortable, but within what one can expect for an Economy class --- and not too bad, either."
Pros: "Staff is great"
Cons: "Food is not good."
Cons: "There was an issue on the bus to take us to the teminal cuz a passenger took another's passenger's backpack which looked exactly the same but they made us wait on the bus til the mix up was settled. A lot of the passengers got frustrated cuz we had connecting flights and the workers by the plane didn't care including the bus driver. We finally went but we almost missed our flight .we had to literally run to the gate to make it."
Pros: "There were blankets and pillows for every seat. There are USB ports at each seat as well as headphone plugs."
Pros: "Flight was on time and flight crew was very good."
Cons: "The food was not very good. Leaving Germany, I expected better tasting food. Our food leaving the USA and going to Germany tasted much better."
Pros: "It's not only pilot/auto-pilot or only weather dependent for sure, but ride was extremely smooth. landing was fantastic. Entertainment options were great. Crew was friendly and attentive. Sucks for LH, but I had to one sitting next to me on the 8-hour flight! no crying babies, no snoring. yiey!"
Cons: "Maybe US is ahead, but my experience with 2 terminals at Hanover and Frankfurt was that information exchange isn't good. Gate number was available at the last hour or so, which then got changed. Not just this flight. many flocks of people were running around to find their new gate... also as I mentioned climbing several stories of stairs with carry-on isn't fun! Not on this flight, but on my initial departure from US to FRA, monitors said go to Gate B. I got in line for Gate B as there was some security check, then we were told there was another B?!@ We had to go down and take the bus for that...written.. No where!"
Pros: "Wi-Fi and in flight entertainment"
Cons: "I'm 6'3" cramped in economy"
Pros: "Great service. Comfortable business class seats."
Pros: "Crew and service was very good,"
Cons: "Reclining seats. Great for you but not the person behind you. It puts the screen about 10 inches from your face when the person in front of you reclines and it's impossible to lean forward and rest your head on the tray."
Pros: "The crew was pleasant, bathrooms clean. Despite a late departure we arrived on time."
Cons: "It was a bit warm on both flights from DTW to FRA and the return. I usually dress for flying assuming it will be chilly but it was the opposite, a bit warm. No individual air control either. the last meal served was a ham & cheese sandwich which tasted odd..I couldn't eat it, other meals were fine."
Pros: "Lucked out. Flight was quite empty. Travel was comfortable and easy. A smooth ride all along."
Pros: "The entertainment choices were excellent and the service never stopped. The plane was comfortable and the bathroom clean. There was some turbulence, but that is not the fault of the airline, nor did it really bother me."
Cons: "There was a snarky attendant, but not all of them were that way."
Cons: "Lack of drinking water fountains at the FRA airport"
Pros: "Great crew!"
Cons: "The sound quality of the loud speakers for the announcement was awful. The sound for the movies was also not great."
Pros: "The crew was friendly."
Cons: "We were a little late with boarding. I prefer Lufthansa for travel, but I can think of a ton more, easy to serve, more healthy and delicious menu items. The food smells good, usually, but it isn't that great. The chicken I had was fine, but the side dish (sweet potatoes) wasn't good. The salad had too much radicchio, the soft cheese was too rubbery to cut (spilled my water doing so), the cake wasn't up to German reputation. Also, one flight attendant, got her own suitcase down, at least 5 times, stretching directly above me, with her jacket in my face and never apologizing. My seat wouldn't recline, nor could other peoples. This is why I paid to choose my seat, so I could sleep, more easily but I sat upright the whole time."
Pros: "Fast boarding."
Cons: "The usual flight discomfort, but the seat in front of me was broke. The person in it struggled to stay out of my lap, which I appreciated. The connecting flight had a non-functional screen and the reading light broke and flew across the cabin."
Cons: "there was delay of 2 hours and i missed my plain to next destination"
Pros: "The crew did a great job. The flight turned out to be nearly 10 hours since we had 150 knot headwinds. The food and free wine made things much to tolerable. You can't go wrong with Lufthansa."
Pros: "All good - flight, service all great!!!"
Pros: "Everything was fine even though the plane was late,"
Pros: "Great Service Great Stuff will continue with LH in the future"
Cons: "Sounds in TV doesn't work"
Pros: "Great service from a super crew. On time."
Pros: "Flight and land was smooth. I like Lufthansa, because it is safe."
Cons: "My trip was 8 hrs, we get water or juice only 5 times and very small cup 100ml, not enough"
Pros: "No vegetatarion food on return flight"
Cons: "No vegetarian food on return flight from Frankfurt"
Cons: "Lufthansa didn't try to help with my situation, they didn't bear any responsibility for transferring me to the flight which was eventually cancelled"
Pros: "Excellent service. Everybody from the crew up had smile. Very good atmosphere. I would definitely fly with up guts again"
Cons: "I'm 6'2 230 seat was tight for me but that is it"
Pros: "Cabin crew was friendly helpful and courteous. Service was very good even t hough the flight was completely full."
Cons: "The seating on this aircraft is inadequate for a long flights. Tall people really suffer due to seat size and spacing. There was a 6"6" man of median weight for his height who was in the middle seat next to me and he could barely fit into his seat. It was not his fault, rather the unrealistic expectation that airline seats actually fit today's customer. Not only is there not enough leg room, but the width of the seat leaves no room for arms or shoulders. No one should have to ride 7-plus hours touching the shoulders of the passenger next to them! I used to prefer to fly on Lufthansa because their seating was more comfortable than other carriers, but I will try another airline next time."
Pros: "ON TIME."
Pros: "Everything about this flight was amazing. The food was fantastic, the service was better, and my comfort was always at maximum. This company makes all American domestic companies pale in comparison."
Pros: "When my traveling companion suddenly became acutely ill the flight attendants stepped right in and assisted him to an available Business Class area where he could be cleaned up (including changing his soiled shirt to a clean one from the 1st Class supplies) and made more comfortable. They checked on him frequently during the rest of the flight and made arrangements to get us assistance off the airplane in Detroit and through the crowded airport in record time in order to get him to the ER as soon as possible. We are so grateful to them for their caring help during what could have been a very embarrassing situation."
Cons: "We had no complaints or suggestions. Flying with Lufthansa was a wonderful experience during a difficult situation."
Pros: "Flight cancelled see above"
Pros: "My flight from Frankfurt to Detroit on Lufthansa was very enjoyable. The crew were great. They were very friendly and attentive to the passengers. I would choose to fly on Lufthansa again in the future."
Pros: "Staff , food , wine"
Cons: "Sat too close to the toilets , bad wafting smells. Only 1 earphone on my head set worked, unless I jiggled the plug. The plug did not fit neatly into the jack ."
Pros: "The flight was on-time and very smooth. Check-in and baggage drop were incredibly easy. I also liked the self-scanning of the boarding passes to board. Great number of options on personal entertainment screen - including movies, tv shows, and music that people actually want to listen to! Great flight overall."
Pros: "Service by crew on board."
Cons: "Delay after boarding flight."
Cons: "The touch screen did not work properly"
Pros: "Staff were polite"
Cons: "The seating space is horrendous, I am 5 ft 8 and felt like I was sitting with my knees at my chest, horrible horrible seating"
Pros: "Very nice airplane and pleasant crew"
Pros: "Klm's consistantly high standards in everything they do."
Cons: "Nothing"
Cons: "I paid for the preferred seat .and i found that people beside me didnt pay anything when i asked them ,"
Pros: "Customer care was super supportive"
Cons: "Inflight sandwiches"
Pros: "The crew was amazing, flight on schedule and good entertainment."
Cons: "Space is just reasonable on a long flight, even if there's seats more spacious that you could choose if you pay more."
Pros: "Crew helpful. Food good."
Cons: "Better range of movies please"
Pros: "The seat was a little uncomfortable but the crew were amazing."
Pros: "Friendly crew"
Cons: "KLM lost one piece of my luggage"
Pros: "Pleasant flight"
Cons: "We were delayed & missed our connection"
Pros: "Crew was very engaging and service was good."
Cons: "My seat was horrible. Right at the door, crammed, and no place to store my carry-on luggage."
Cons: "Delays, took my hand luggage into the hold,"
Pros: "The space at my feet with the chair in front was a bit akward."
Cons: "Not being seated next to small kids. Perhaps they should have a separate section? ;-)"
Pros: "Cabin facilities"
Cons: "They didn't bring one of my bags"
Pros: "Crew was great and professional."
Cons: "Entertainment controls were outdated and confusing to operate. There were no charging ports."
Pros: "Seat space a bit tight . I should have upgraded to more leg room . Next time!"
Pros: "The flight was smooth, the service was friendly, and the food with plentiful."
Cons: "Too much activity in the cabin during the flight."
Pros: "the crew was nice"
Cons: "Seat confort on long flights, leg rooms,"
Pros: "Best airline in the business quick efficient and outstanding service What else can you say"
Pros: "Service was great as usual. Food was very good and entertainment options were great so you won't have to be bored throughout the trip."
Cons: "My suitcase didn't come with the airline."
Cons: "The flight advertised meals..a small pastry was served an hour into the flight. I asked when the meal would be and was told a few hours...which turned out to be breakfast..i wated all night for food that only came an hour before landing. Now hungrey and tierd.I.will not be flying klm ever again !!"
Pros: "The seat was spacious and the concept of the evening meal being the lighter option was innovative and well thought out"
Cons: "Boarding was chaotic and congested with not much information or order."
Pros: "Interior of the plane was clean. Smooth landing."
Cons: "Pilot did not avoid turbulence"
Pros: "Great on board service from a very professional crew."
Cons: "Can't think of a thing."
Pros: "Travel on Crostian Airlines did not pappen. KLM flight to Munich was cancelled and I was rescheduled on Air Setbia to Belgrade, the Split."
Cons: "That it didn't happen."
Pros: "She was cheerful and genuine. I have dietary restrictions but was unable to preorder a meal. She went out of her way to find an available meal for me. I also saw her bring other passengers extra snacks and drinks."
Cons: "Cramped seating."
Pros: "Friendly in-flight personell"
Cons: "Approx. 1 hour delay, which was not the airline's fault (construction on runways)"
Cons: "infotainment was down. Lost my luggage the flight was delayed"
Cons: "The cabin crew was racist. She told me to move back from an empty seat just because she wanted one of the guys ( from her country ) to set on it! Very rude and racist."
Pros: "We are guessing they either overbooked or they didn't have sufficient passengers on a Tuesday afternoon who's final stop was Glasgow. They rebooked him for 1200 the next day. DFW to MN, St Paul to Schipole, Amsterdam to final destination, Glasgow. So he ends up having to pay for another Lyft back to our apartment in Dallas, then another additional one for the 12 noon flight the next morning. If he didn't have family living in Dallas, he would've incurred a hotel fee too."
Cons: "He was bumped to the next day due to his flight being cancelled. Then re-booked the next day, with an additional layover. Then due to a 32 minute layover that left 3 minutes sooner..."
Pros: "crew were absolutely delightful, full of smiles and doing everything to make you comfortable. seats were fine enough and got some work done and a bit of sleep. first lunch was fresh and tasty, but the second, a burger, was edible, but not much more."
Cons: "tv screens are dated so movies are not as crisp as you find in newer planes. you need a 2 prong audio adapter to use your own headphones."
Pros: "The staff was extremely pleasant. Food was good!"
Cons: "Have no complaints"
Pros: "The staff the facilities the food all ******. Will definetly look forward to choose both delta and KLM"
Pros: "The staff were professional and friendly The food was very good and plentiful The inflight entertainment has lots of choices The bathrooms remained clean All in stark contrast with BA with who I did the same flight 2 weeks ago and all the above points were very poor"
Cons: "Nothing"
Pros: "Very friendly and helpful personnel."
Cons: "Amesterdam airport employee was really rude"
Pros: "Airlines issue"
Cons: "Profiling certain customers"
Cons: "They stole my money"
Pros: "The food was excelent"
Cons: "I have to pay to pay a little more confort"
Cons: "KLM crews look unhappy with their work. Everything they do is a favor not duty."
Pros: "Crew good flight was fine apart from delay due to fog in Amsterdam but kept informed"
Cons: "Flight was delayed due to weather in Amsterdam area"
Pros: "The supplied pack of toothpaste/toothbrush"
Cons: "No proper info regarding cancellation. Staff was unfriendly and abruptly responded to passengers."
Pros: "Staff both at the airport and in the plane were professional and welcoming. Depsite short distance sandwich and drink were offered."
Cons: "Nothing to be honest . All positive."
Pros: "The sandwiches were simple yet just the right touch, on all four flights."
Cons: "Per usual, KLM can't seem to figure out the order of boarding the plane. Should be business - priority - everyone else. Instead they do priority first, and that's usually two-thirds of the passengers. Strange choice of in-flight movies; no accounting for taste, I guess."
Pros: "The flight was delayed due to fog, but the staff was amazingly helpful to make sure everyone got to their destination."
Pros: "That we didn't crash"
Cons: "Being delayed and missing my connecting flight. No entertainment onboard (for hours and hours)."
Read more about Lufthansa
Safety measures for airlines flying from Cape Town to Michigan
Airlines flying from Cape Town to Michigan have enacted additional safety measures and adjusted policies to better accommodate travellers. Policies vary by airline.
Heightened sanitation
Daily cleaning, installation of cabin HEPA filters on flights from Cape Town to Michigan
Mandatory masks
Masks required on board, masks provided on flights from Cape Town to Michigan
Social distancing seating
Middle seats unavailable to book on flights from Cape Town to Michigan
Pre-flight testing
Testing for antibodies, testing for symptoms for flights from Cape Town to Michigan
Book cheap flights from Cape Town to Michigan
Cape Town - Michigan Flights