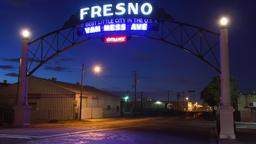 CPT - FAT
Find cheap flights from Cape Town to Fresno
Search hundreds of travel sites at once for deals on flights to Fresno
Stay informed and receive email updates for when travel restrictions ease for Fresno.
FAQs for booking flights from Cape Town to Fresno
Can I fly to Fresno? Are there any travel restrictions when entering Fresno?
Can I fly to Fresno without having to quarantine on arrival?
Do I need to take a coronavirus (Covid-19) test before flying to Fresno?
What documents do I need to fly to Fresno?
What other coronavirus (Covid-19) restrictions are there in Fresno?
How long does a flight from Cape Town to Fresno take?
Which airports will I be using when flying from Cape Town to Fresno?
How does KAYAK find such low prices on flights from Cape Town to Fresno?
How does KAYAK's flight Price Forecast tool help me choose the right time to buy my flight ticket from Cape Town to Fresno?
What is the Hacker Fare option on flights from Cape Town to Fresno?
What is KAYAK's "flexible dates" feature and why should I care when looking for a flight from Cape Town to Fresno?
Top 4 airlines serving Cape Town Intl to Fresno Airterminal
Scores according to KAYAK customer reviews
8,3
Qatar Airways
Overall score based on 11 088 reviews
Pros: "Everything about the trip was great excellent customer experience"
Cons: "If I got to sit in first class coz the plane was so empty haha"
Pros: "I love your hostesses"
Cons: "No gate for departure or arrival. No business class longe in Cape Town."
Pros: "attentive crew. comfortable seating. good food options"
Pros: "Absolutely nothing."
Cons: "Everything. Firstly the flight was delayed, these things happen but nevertheless I end up missing my connecting Qatar flight to Belgrade, put into a horrible little hotel for 24hrs without my bag, no clothes or toiletries. At one point during the flight once everyone had their chairs reclined one hostess told me to not put mine so far back?!?! Then when asked well then person in front of me has to move theirs forward and her response no they don't. Absolutely shocking. To think I wanted to upgrade to business class. I'm traveling the globe over the next year and thought let me try Qatar but never again with this type of service and how they treat their customers."
Pros: "The plane was new and spotless, the crew did everything possible to make the flight great. Food service, and Wine and Cocktails were always served with a smiling face and it made you think of flying many years ago. Service cleanliness of the restrooms and staff were top notch"
Cons: "Nothing really."
Pros: "All crews are helpful especially to parents traveling with young kid."
Cons: "More variety of food would be great"
Pros: "much better than average food"
Cons: "shorter length flight but maybe little can be done,"
Pros: "Yes"
Pros: "courteous service and a clean modern airplane"
Cons: "The sound system was inadequate on the TV and the headsets were uncomfortable. The queue at the check-in needs to be better controlled, it was a bit chaotic."
Pros: "Food was quite good along with service"
Cons: "No entertainment or tv monitors - 6 hours of no movies!!!"
Pros: "The crew was excellent"
Cons: "Seat didnt fit to me."
Pros: "The flight crew was very friendly and helpful in getting you settled on the flight"
Cons: "Boarding was a bit Hectic in Bangkok."
Pros: "The food was great with three options for each meal and there were a lot of options for in flight entertainment"
Pros: "Overall services"
Cons: "Checking in was very lengthy and boring. More check in counters could ease the situation."
Pros: "Seats were comfortable, entertainment system was might better without of options."
Cons: "Crew was not helpful - they ran out of food couple times - for not have spare snacks in between. Gave meat plate to my cousin who is a strict vegetarian with food restrictions ( who had pre selected a vegetarian option)."
Cons: "Out dated inflight entertainment system"
Pros: "Everything"
Cons: "Meals & Snacks Meals served on board and in the lounges need improvement."
Pros: "Being able to sleep."
Cons: "Food was not good. Rice was not fully cooked."
Pros: "Staff very friendly. Loved the adjustable headrest as I am shorter and this is the first time flying that my neck was so comfortable I didn't need my travel pillow! Food was excellent!"
Cons: "Nothing!"
Pros: "The crew on my side of the cabin was very good."
Cons: "Not having available air for the center seats made our flight a truly awful experience. The older style seats are actually more comfortable for taller and larger people. My wife was virtually ignored by the male crew on her side of the aircraft."
Cons: "The trays of water could come around more frequently"
Pros: "This was car better than most flights I've been on in the US. Lots of leg room excellent entertainment system good service and customer care."
Pros: "The in flight entertainment was good"
Cons: "Service was not the same, flight attendants were not attentive or very accommodating. There were very rambunctious children on the flight and they did not consider everyone else by asking the parents to calm their children down instead allowed them to run up and down he aisles screaming etc"
Pros: "Great on board bar"
Pros: "Good in-flight service"
Cons: "Cramped seats"
Cons: "It was all good"
Pros: "This flight had one of the best selections of movies I've seen on a flight.....a damn good thing given the 15-hr duration of the flight. I had so many screaming babies around me that the flight attendants helped me to move to another part of the plane. They were incredibly sympathetic and accommodating. Airlines from the USA could learn a thing or two from Qatar Airlines."
Cons: "Small seats (I'm fat, so this is my problem really)."
Cons: "On O-Hare Airport, Qatar Air Line's staff is very rod, I never recommend to anyone. Now if anyone ask from me then i refuse to buy Qatar Aiway ticket then they buy Emirate or other air line tickets"
Pros: "I wish this airline had more service within the US!! This airline is impeccable. We flew 16 hours from Doha to Miami and it was amazing. At the airport in Doha the flight representative went above and beyond to accommodate better seating for myself and my son. Luckily it was not a full flight and lots of the passengers had plenty of space. The staff is VERY friendly and VERY professional. I will definitely be giving this airline my hard earned money in the future for reservations as much as I can!!!!"
Cons: "Not one thing!!"
Cons: "Plane configuration; seats were a bit cramped, knee space."
Cons: "Food options on both legs were terrible. On the first leg, only one of the three options was actually available. I understand that you have to account for varied decisions by customers, but only having one of the three listed options when you're just half way through the cabin is pretty weak. Disappointed that entertainment options hadn't changed from the previous month."
Cons: "I checked in a couple of hours after checkin open but unfortunately I could not get my preferred window seat, got a middle instead. But still the leg room would have been ok but the middle seat (second row behind the bilkhead row) had the front passenger's entertainment system arranged across the footwell, not sideways, so it completely blocked the footwell and prevented any stretching of the legs. I am a tall passenger and this caused much discomfort on the flight, I had to keep getting up to walk around. I also found the seat bottom quite uncomfortable (not enough padding I think), butnghis could have been made worse by the footwell issue. Regards Neil"
Pros: "Every things"
Pros: "Food and entertainment"
Cons: "There was a rude counter staff when we checked in in Singapore."
Cons: "Boarding this flight consisted of minimal organization on the crews behalf, the Gate's security machines were off, people scattered everywhere with not enough seats to fit everyone. When entering the gate (with security machines turned off keeping in mind everyone has already passed general airport security and is only trying to enter the gate. Staff would direct passengers towards an attempt at creating a boarding queue. Once passing the gate doors and walking towards the queue directed by staff, it seemed to be a normal occurance to have another staff memeber shout at you and redirect you another way. Getting scolded by gate employees and requested to remove all electronics turn them on and being requested to remove most clothing items at the gate while everyone is watching with security machines off while only selecting a few passengers seems to be a regular occurnace in Doha & with Qatar Airways. People standing all around, no queues were initiated by staff, instead staff would push through passengers to get to the front instead of propretly annoucing the boarding through an intercom. No matter how loud staff was screaming their sounds were drowned out by the passengers which turned boarding a full translatlantic flight into a chaotic scene. Once on the flight I noticed the headphones provided were broken, I politely requested a new pair...from 3 different employees...which took over 20 mins to replaced. Qatar Airways prides itself on quality unfortunately as an economy passenger I have yet to experience any of that other than when it comes to good on flight entertainment."
Pros: "It was a good flight. I'd give it 4 of 5 stars."
Pros: "Large monitor and many choices of movies. Good food, efficient boarding."
Cons: "Food was below average Could have been better for elderly people.. Boarding: No wheel chair assist. asked for 2 wheel chair assist - for myself and my spouse..but got for only one.had to wait till last min at boarding where tickets where issued as no one was available..hurried in last min to security gate."
Cons: "Ran out of meal options in both flights"
Pros: "The crew was very friendly and everything else was very good and comfortable on the flight."
Cons: "The boarding process was odd. We got to the gate too early (by maybe 10 mins before boarding time) so we were told to sit outside of the designated seating area and that they would make an announcement when we should go back up there. There was never an announcement, but we felt it was getting late so we went to check at the desk and they then said we were late and they were waiting on us. They were very nice about everything, but just thought that was really strange."
Cons: "N/A"
Pros: "Food, crew, in flight services and entertainment were amazing. Definitely recommend this airline for trans-atlantic flights."
Cons: "I flew on the Boeing Dreamliner which is pretty loud. I recommend noise cancelling headphones or earplugs."
Pros: "Crew was friendly. Flight left on time!!!!!! :)"
Cons: "Food was served too late. Unable to get a bottle of water as I was dehydrated."
Cons: "Too late."
Cons: "Very cramped space on a 14 hr flight. Very slow food & drink service. Toilets were dirty No opportunity to choose seats despite checking in online the day before - we were allocated 2 adjacent seats but there were none others shown as available on the entire aircraft."
Pros: "The staff was amazing! I started I get a headache- probably because of low blood sugar, and one of the attendant provided me with constant water, ginger ale, and chocolates. It was so sweet- she didn't have to make sure I was okay, but she chose to our the kindness of her heart!"
Cons: "The cramped quarters. I had a very tall person sit practically on my lap the entire flight, as he leaned his chair back the entire time. It left no room for me to use the table for my laptop. I was fortunate that no one sat next to me on my first flight, but for the second one I was not so lucky – so I couldn't work on my schoolwork."
Pros: "Qatar Airways is a nice airline and it's obvious they work on making your flight a pleasant experience with a lot of food, entertainment, etc"
Cons: "My flight was delayed 4 hours upon initially arriving to the airport. While it was important for me to be there when I found out this information because I needed to reschedule my connecting flightso due to the delay, this should not be required. Qatar Airways, knew the flight was going to be delayed at least 10 hours before they announced it. They should have already began the process of rescheduling connecting flights and figuring out problems before passengers arrive to the airport. I probably spent 45 minutes at the ticket counter working things out."
Pros: "Crew"
Cons: "More arm space and leg room for cabin"
Cons: "Excellent experience during covid times."
Cons: "Everything was great"
Pros: "The way they load the aircraft from the rear for covid safety precautions."
Cons: "The availability to switch my ticket to an earlier flight to avoid a 5 hour layover."
Pros: "Timeliness"
Cons: "Seating"
Pros: "The boarding was fast quick and the staff was very friendly."
Cons: "The bathrooms were very dirty and there was not enough food and drink supplies."
Cons: "We were seated near the back of the airplane. The heater came on midway of the flight, by the time we landed, it was difficult to breathe because it was so hot. The flight attendant all relocated from the back of aircraft to the front aircraft where it was cooler, I assume. I was worried for my son."
Pros: "I liked the choices of movies"
Cons: "The seats were dirty and the snack choices are not healthy at all."
Pros: "Good on flight entertainment"
Cons: "Tried to select my seat 2 weeks out from flight. Was told by multiple delta employees I can only change at the gate. Was unable to change seat and ended up getting downgraded to middle seat middle row. Rude flight staff that barked at the passengers"
Pros: "Nice crew, easy process"
Cons: "Everything was fine"
Cons: "The international flights plane was much older - janky outdated screen that's hard to use, zero leg room, and usb outlets that didn't work. Also the WiFi kept dropping. The delta staff, food service and nice extras like warm cookies and towels were excellent."
Cons: "Landing was very rough and flight crew kept bumping me with food cart during sleep"
Pros: "Crew was great, food was tasty"
Cons: "A little bit more leg room and newer sits"
Pros: "Crew was great, just not very much room."
Cons: "Larger seat room."
Cons: "Delta comfort works especially for one who is handicapped"
Pros: "Solid crew!"
Cons: "No complaints. I was barely up in the air!"
Pros: "Crew was very friendly and helpful seats and movie were awesome!!!"
Pros: "Everything except lack of internet connection AFTER paying $19.95"
Cons: "Not getting internet after paying $19.95"
Pros: "Comfortable seat for a short trip."
Pros: "I paid 60 bucks for an emergency row exit, take get some extra leg room and space so that I would be fresh when I arrived in Munich. However KLM allowed a passenger — who did not pay for the emergency row to sit next to me because he needed the extra space because he was a liarge man, and clearly didn't fit very well in the economy seats. Thus I I lost all the extra space and actually would of preferred a regular economy seat. that would've been more preferential then paying $60 and getting less space than I would've had it in a regular economy. I understand the other passengers comfort was important and if that was the case he should've paid $60 as well."
Cons: "I did not get a choice of seat for the one and a half hour flight from Amsterdam to Munich and I sat in a middle row for the first time in 20 years."
Pros: "Gate crew in DEN provided free refreshments at the gate during a 2+ hour flight delay."
Cons: "The aircraft used for this flight comes from LGA as part of an out-and-back. Delays can be expected if there is an earlier departure delay in NYC. On 6/30, this aircraft was 2+ hours late while all other airlines (United, Southwest and Frontier) were all on-time."
Pros: "Nothing"
Cons: "It was not acceptable that the delay on the fight DL391 STO DGO-NY was delayed for lack of crew members to bring the aircraft from NY to STO DGO the previos day of the flight"
Pros: "Free entertainment, free coffee"
Cons: "WiFi not included."
Pros: "The check in reminder is easy and helpful"
Pros: "Zones are more delineated."
Cons: "People were obviously cutting in line and edging up before their zones were called."
Pros: "The Captain greeted each guest both on and off the plane !!"
Pros: "The staff was wonderful and the flight was smooth"
Cons: "N/A"
Pros: "Entertainment system great. Individual choices include recent movies. On board staff very nice"
Cons: "We had issues with baggage. Delta was supposed to transfer 4 bags to Disney for Magic Express transportation. Only 3 went. Disney tried hard to fix problem, and even gave us something to ameliorate the situation. Delta took hard line, wasn't helpful and gave nothing. It took 2 days to find bag."
Cons: "Terrible customer service. Took two business days to respond."
Pros: "One crew member, young dark haired woman, was particularly accommodating. Male attendant was firm and funny."
Cons: "Typical cramped plane, too many planes going out of same gate are simultaneously"
Pros: "On time arrival"
Cons: "Small aircraft. Loud engine noise. Biased treatment for tickets booked on non Delta sites"
Pros: "Staff was friendly"
Cons: "Plane was tiny"
Pros: "Nothing"
Cons: "Multiple cancellations and a total of THIRTY HOURS OF TRAVEL TIME for what was supposed to be 5 hours of travel in the beginning. I am still sitting in a god damn airport as we speak."
Cons: "I understand gate changes happen, but I got 4 texts switching the gates back and forth. Is that necessary?"
Pros: "Great service from the attendents and awesome movie selection"
Cons: "Seats not the most comfortable and boarding was sluggish."
Pros: "Nothing."
Cons: "Flight attendant late arriving to his job causing a 30 minute delay in boarding. Desk staff at airport seemed more interested in their own conversations than helping passengers . Fight attendants seemed uninterested in their jobs and lacked warmth. 45 minutes late arriving in Kansas City no announcements from captain"
Cons: "There wasn't electricity at all on my seat and on some other in the same area. The screen didn't work and I couldn't even charge my phone. Very bad experience!"
Pros: "The airlines: KLM and Delta were great."
Cons: "The lines at TSA! Alng with hundreds of other people, we missed our connecting flight. I was ashamed to see such an awful mess in the US. It was like entering a third world country run by incompetents."
Pros: "There were no problems at all, the only thing some times the entertainment would go out or slow, nothing else."
Pros: "On a one hour trip no much to say, understandably no food or bererage service. Got me from here to there quickly. thanks You!"
Cons: "What I didn't like was two idiots behind me that talked loudly for the whole flight and it being a late flight it would have been good to catch a nap. Nothing to do with the flight but really they talked for the whole time they were sitting across the aisle from each other."
Pros: "Great crew and passengers"
Pros: "I got home. That's the highlight. We didn't have any incidents."
Cons: "Took off late because the bus to transport flight attendants were late. Backed up once into New York. Had to circle several times. Once landed we waited in a queue behind 10 aircraft."
Pros: "Given an upgrade to comfort seats for taking a bump was a nice plus. Pilot kept us informed o flight arrival and times."
Cons: "Gate attendee wasn't very cheerful, felt like I was being a bother when asking questions. Stewards on the flight were not very social either."
Pros: "Nonstop quick flight"
Pros: "Nice selection of in-flight media Ahead of time arrival"
Cons: "MSP baggage service was probably the longest delay I have ever experienced w Delta~40 minutes. (Overshadows the ahead of time arrival). Also, I had an oversize item-ski bag-which for some reason they did not deliver through the designated "oversize baggage" door but instead put out against the wall through a side door well down the terminal from the designated door. I might still be standing there except my traveling companion walked down that way and found it."
Pros: "The entertainment console worked this time. Over the past year it has worked only about half of the time."
Cons: "GpldMedallion holder, first SkyPriority people to board, sitting in Delta Comfort and still could not get overhead bin space by my seat."
Pros: "smooth landing, little turbulence and very accomadationg staff. Plane was clean and comfy seats. My youngest had not been on plane in quite some time, and the flight attendants my her very at ease"
Cons: "Strangely cold!"
Cons: "First class seats were uncomfortable for a 6.5 hour overnight flight."
Pros: "Booked as Delta but flew WestJet. Crew was amazing!"
Cons: "Only minimal snacks available due to shorter flight."
"I had pretzels and there was not entertainment on the flight"
Pros: "3 hr delay"
Cons: "Delayed"
Pros: "Seats were comfortable"
Cons: "Flight attendant needs a lesson in FRIENDLY customer service he was almost rude to guests"
Cons: "Food and drinks at least!!"
Cons: "American Airlines is on top there game"
Pros: "Nothing"
Cons: "I missed it. And the lady at the counter was so disrespectful..."
Pros: "Crew good. Seat cramped"
Cons: "Employees I understand that sometimes they see a lot of people and it can get overwhelming with the job but giving good attitude it's a most."
Pros: "."
Cons: "No había espacio para equipaje arriba."
Pros: "The flight crew was pleasant!!"
Cons: "The seats in that plane felt cramped and had less space."
Pros: "Crew was fantastic!"
Cons: "Go go in flight and in flight video not working for majority of flight."
Pros: "Free checked bag. Comfy seats back in row 27."
Pros: "Nothing to complain about. A nice, calm trip."
Cons: "It would have been nice if members of my group could have flown together instead of being scattered around the airplane."
Cons: "Very cold temperature in the cabin both flights, could have been warmer. Wore hooded packable jacket and gloves and was still cold"
Pros: "Great service from crew!"
Cons: "Satisfied all around..."
Pros: "Crew very nice!"
Pros: "Na"
Cons: "Free lugagge for veterans. We have made our sacrifice."
Pros: "Very good crew."
Cons: "Hate the kiosk check in"
Cons: "American Arline's gave us a meal voucher and hotel stay. Left be t day. Not happy."
Pros: "I liked everything"
Pros: "The flight attendant"
Cons: "Service was poor."
Cons: "4 hour mechanical delay and shitty communication"
Cons: "Foods are so salty overall. No individual entertainment system available."
Cons: "There was a high school sports team that were very rowdy and nosiy on this red eye flight. The flight crew made them sit down (as they kept getting up and turning around) but did nothing to try and keep them quiet. I was exhausted and had been flying for 24 hours already and was kept awake and annoyed by this group. No drink or snack service was provided becasue it was a red eye flight but I was kept awake by the rowdy kids and could have really used it!"
Cons: "Boarding was poorly set up."
Pros: "We got there"
Cons: "Seats"
Cons: "Poor seating and lost my bag."
Pros: "Crew was pleasant on Christmas Day. Landing was smooth!"
Cons: "I booked in August to get the flight and seats I'd prefer. I paid extra to NOT get center aisle center seats, but that is exactly where they put us!! I should get a refund on that extra money I paid for those seats that we did not get. Also, I booked British Air and was put on American Airlines. I sure hope the seats home are what we chose and paid extra for. So disappointed. Feels a bit like fraud to pay extra for something and not receive it."
Pros: "The entertainment system is awesome made the flight go by so fast seats were comfortable"
Cons: "While using the entertainment system the airplane announcement system was way too loud I believe you are going to have lawsuits eventually for loss of hearing everybody around me was jerking to take the earphones out of their ears because the announcement system was way too loud across the entertainment system"
Pros: "staff fine On time"
Cons: "Review misleading - I didn't use entertainment and this flight does not have food"
Pros: "Smooth ride, checked in online, electronic boarding pass, going through security - a breeze. Was little apprehensive because I heard bad things about AA - my 1st experience was good."
Pros: "Boarding process, information flow, crew hospitality was excellent and professional."
Cons: "Food was very basic and bland. Drink choices were fine."
Cons: "Staff seemed tired with some minor conflicts between them at Toronto gate"
Cons: "I called your customer service department which I believe is in India or Pakistan three times to ask them to help with an alternative flight and each time I got different information, when I asked to speak to a supervisor I was told by the punk on the end of the phone that that wouldn't be possible. I asked for his name and employee number and he told me his name was Michael, difficult to believe when he sounded Indian"
Cons: "No compensation was offered when another plane hit ours and caused a 6+ delay."
Pros: "The people where great. But this does not make up for what happened."
Cons: "1. Undisclosed LAX bus ride time limit to get to gate. BS 2. Undisclosed LAX bus ride to gate. BS 3. Alaska Airlines never explained at ticket purchase that it was at American Airline Terminal. Caused a 8 min walk to AA terminal from Alaska terminal. BS 4. None of this was explained at ticket purchase. Not happy. Probably will never try to fly Alaska Airlines again."
Pros: "Nothing"
Cons: "Nothing was together, missed connection. Had to buy a hotel in Phoenix"
Pros: "Broken down into more groups - ok I guess..."
Cons: "No way to know who was up next, who was in line for what number - should have corraling stations (some airlines have this) where you gather based on your number and can move out of the way for others. Getting onto the plan was awful - the aisle are SO TINY - I'm 5'6" tall and 140 lbs, trying to roll a small back through the aisle, and it was impossible not to hit 14 people. It's like you have to go to class on how to walk through the aisle and not be an idiot."
Pros: "Overall it was very comfortable and smooth flight."
Cons: "The airplane was looked new, clean and the seats were very comfortable."
Pros: "I was happy that my bag arrived on the same flight."
Cons: "Paying for first checked luggage, 30 min. delay leaving PHX, small seats in coach"
Pros: "Good service, good snacks/lunch"
Cons: "Really old plane,9 hour flight should be something newer and nicer"
Cons: "Seats far too close together even for cosch"
Pros: "American Airline flight was on time, actually, early departure and early arrival. Crew was friendly and helpful, and I arrived safely. There was room overhead for my carry-on. And I got a great deal thanks to Kayak."
Pros: "After boarding and a 20 min wait seated we were told we had to leave the plane because of the broken something . It was fixed and we were off about two hours late. Fresno is a beautiful easy airport."
Pros: "Flights were on time and had excellent in-flight entertainment"
Cons: "No drink services are provided on these flights. Unsure if that's specific to our flights (we took 2 Avianca flights) or all domestic flights in general."
Pros: "I used points to bump up this flight to first class and was very grateful for the delicious food and extra room. We received good service from attendants who checked on us often to bring extra drinks and answer questions. I see now that it's worth the extra money/points to fly first class. Thank you for making it a great experience!"
Cons: "I felt the flight attendant who first served me was a little brash. We were seated for what seemed like extra time before takeoff so I ordered a mimosa when asked if I wanted a drink. She seemed reluctant to give it to me so I wish she had explained that there wasn't much time or explained any hesitations that she was maybe trying to hide from her expressions. I was only 1/3rd finished with the drink when she practically grabbed it from my hands and said she had to take it away. A warning would have been nice, I could have finished it faster. Then during the flight when I ordered another one so I could actually enjoy it, she still seemed hesitant/judgmental and finally said "that will be the last champagne the plane has." It was an awkward experience that I didn't appreciate. However, this same attendant seemed more friendly throughout the flight and was kind and helpful."
Pros: "I especially liked the flight attendants. Very friendly and polite and one in particular had a sense of humor and made everyone feel at ease. The whole process of our flight went smoothly with our flight so we were very pleased. There was a group of 10 of us on board. No one had any complaints. Thank you!!!"
Pros: "Nothing !"
Cons: "My flight was delayed an hour before being departed. And then canceled and then they moved my Flight and that flight was delayed too. I miss my grandmothers service, I am very upset to say the lease. I am not pleased at all."
Pros: "Great flight!"
Pros: "Nothing, absolutely nothing...this was a disgusting experience"
Cons: "Absolutely the worst flying experience of my entire life, it is dispicable that American Airlines can get away with treating humans like this. They never got me home, and refused to refund my for my trip..absolutely dispicable, I am never flying AA again and I am NEVER using KAYAK again for doing business with such a revolting company, this is the last dollar of mine either one will ever see!"
"The stewards didn't tell me that hot food was unavailable when I asked - that it was coming "later". I missed the chance to buy snacks that were available. The flight was packed - felt like cattle."
Pros: "Worst flight ever! 7 hour delay, 1 hr, 2 hr, 3 hr etc Absolutely awful! Plane broke down and they didn't have another! Awful Father's Day!! Never fly United!! And very rude customer service!"
Cons: "Instead of giving a $20 meal voucher they should have given flight vouchers!! We will not fly United again!!"
Pros: "Comodidad en el avión"
Cons: "Hay desorden en la coordinación de los vuelos, atrasos, yo tuve un atraso de 11 horas, otros perdieron conexión, y no es tampoco porque se paga barato, porque los pasajes están caros"
Pros: "Perfect..!!! Very nice...!!!"
Cons: "I think that is just perfect for a very short flight you can not ask for something else."
Cons: "Not much leg room (and I'm only 5'8'')."
Pros: "trip was horrible. Very disrespectful and racist."
Cons: "Crew needs to take classes on discrimination"
Cons: "At the time at the gate did not allowed me even take my caryon bag with me, the staff was so rude an in an uncivilized manner start fighting with me ,I am a sinor person got very disrespected by your staff, I would like to bring a lawsuit against UA for what you did to me ,I wish an invitator from your office contantact me to explain everything,"
Cons: "Turbulence was so so bad!! Pilot announce that there would be a little of it!!! It never stopped!!! I thought I wouid leave at that time and sleep some what!!! Not a wink!!!!"
Pros: "Seat were comfortable Crew were awesome"
Cons: "Could have cell phone charging at all seats Would have been nice to have a second cup of coffee"
Cons: "When flight is delayed (by taxing for 45min or delayed take off of 3h40) allow passengers who are trying to connect disembark first."
Pros: "Ues"
Pros: "The crew were wonderful"
Cons: "Fresno needs a better runway so bigger planes can fly in"
Pros: "Short fly nothing fancy made it safe and in time."
Cons: "1. the business class had broken equipment; my seat belt got stuck and I had to relocate 2. They had no vegetarian option for snack 3. Seats were way too small for business class 4. Plastic plates in business class not Ok"
Cons: "... before takeoff necessitated return to gate from runway for technical inspection and approval before flight. That, plus de-icing, put us about one hour behind on departure."
Cons: "Delayed due to a late crew member. Arrived 2 hours late into O'Hare making for a very tight connection. Other than the delay, all was fine."
Pros: "The captain was diligent to keep us informed of the flight progress."
Cons: "Another major airline's equipment failure delaying our pushback! In spite of that, our crew delivered us to FAT on time!"
Pros: "Very helpful with my mother and the wheelchair."
Cons: "Plane unloaded on tarmac. If weather would have bad the experience would have been very uncomfortable."
Pros: "Everything was fine."
Cons: "Airport transfer; timing; information availability; security chaos"
Pros: "Crew very good"
Cons: "Seats not very comfortable"
Cons: "loudspeaker was way too loud - my hearing was fine before the flight...."
Pros: "Everything was smooth"
Cons: "My seat wouldn't lean back on this flight, it was able to I think it was just jammed."
Pros: "The flight attendant was very fast at getting our drinks and snacks delivered - especially for a 44 minute flight! She was also very friendly."
Pros: "Nothing"
Cons: "I could have driven the 1600 miles faster than I did using United Airlines. Zero notifications that could have saved me time sitting in the airports that I traveled to."
Pros: "We made up late departure and arrival was close to ontime."
Cons: "Tight seating and luggage overhead bin storage too small. Our bins were already full with others bags when we boarded. Wonder why the bins above your assigned seat would be used by other passengers."
Cons: "Good flight"
Pros: "The flight was smooth"
Cons: "The air hosts were in friendly and didn't say goodbye. The cabin was improperly pressurized and hurt my ears going up and landing. My ear is still popping."
Pros: "Staff was courteous and kind, very professional."
Pros: "Waited 2 hrs for a plane"
Pros: "Nothing"
Cons: "All of the above, 2 people to rebook 60 plus passengers. Sucks even as I am writing this."
Pros: "everything was fine"
Cons: "1/3 of a soda can for a drink? Just give the clients a can for heaven's sake No food on this flight... but we had time for a snack"
Cons: "My flight was delayed over 4 hours. Pilots kept us in the plane before take off for an hour. They barely informed us even when we were experiencing turbulence and flight attendants were not very attentive to us during the flight."
Pros: "Little- only plus was bulkhead seating but I was yelled at for having that when flight staff tried to take my seat."
Cons: "Rude staff, no help with my baby, flight attendant repeatedly yelled at me instead of simply talking to me like a Human. Check in attendants almost gave my seat away to a person with a dog, even though there were four other passengers without baby's flying. Then flight attendant yelled at me for "picking" the bulkhead seat- a seat that was given to me after united had taken my seat away earlier that day. I could go on and on. We won't be flying united again and I'm telling my friends with children to do the same."
Pros: "Connection and boarding went smoothly."
Pros: "Honestly, nothing for this flight. Delayed, rude crew, seat assignment mess up, etc."
Cons: "No food in a previous 4 hour flight, plus being early at gate, plus travel to airport. A lot of time without eating, expensive flights and no food. As a matter of fact only 1 tiny bitty snack for the entire flight. Very uncomfortable plane! Asking to pay for entertainment Direct TV, are you kidding me??? Those tickets are not cheap and you can't provide entertainment? Charging for everything extra is outrageous. Crew was a bit rude. And the people at the counter at the gate -very rude and unhelpful. Flight delayed on Christmas night and no refund for all that time wasted without being with the family. I had seats together with my husband and then seats were removed, asked to see an agent when printed boarding pass and then got separate seats. You are a joke and do not respect the money we pay and prearranged seat assignments. United you are a terrible airline, please strive for better customer service. You charge a lot."
Pros: "Nothing"
Cons: "Flight was canceled. Waited in the customer service line for 3+ hours just to not be helped. Had to rent a car for more money than I spent on my round trip ticket without reimbursement. United employees give you the run around so they don't have to deal with you anymore and none of them are on the same page. Definately lost a loyal customer after this nightmare of an experience."
Pros: "Patient flight crew"
Cons: "Waited for CFO for 20 min past departure time and there were 3 CFO onboard in general seating"
Pros: "Had more leg room and comfortable seats than our flight from esst coast. Food and entertainment are not applicabke due ti short flight duration."
Cons: "Didn't use. Had to reschedule thru phoenix with aal"
Cons: "Overbooked both my flights and I was a last minute addition to the first flight."
Pros: "The snack was nice for the short flight"
Cons: "We did not get Headsets at all. We asked flight attendant for headsets and he told us the would come around passing them out. Never happened"
Pros: "UAL customer service horrible. Would not pay for a hotel room we needed due to UAL canceling our flight. Customer service reps few & far between UAL bus at Terminal C gate 71 at 10p 9/30/2016 had rude employees refusing to acknowledge is or help rather they listened to music on their cell phones. FIRE THEM."
Pros: "Seating was spaced good"
Cons: "Everything was ok"
Pros: "The upgrade it made the all the difference in the world"
Cons: "Would not change a thing"
Pros: "It was efficient and comfortable."
Pros: "Clean airplane. Great crew. Happy with the trip from takeoff to landing. Our landing was very rough due to strong winds on runway. At one point, plane was a little sideways. But with the great crew in control of the plane...Safe landing. Scary...but lived to tell."
Cons: "That you don't at least get one show that is free on flight. A cooking show is what was the choice, but no control over the volume. And I can't read lips. So that really sucked."
Pros: "40 minute delay to swap a crew from the next gate over due to poor scheduling of total staff flight hours."
Cons: "Uncomfortable seats for a redeye. They reclined about an inch."
Pros: "I would like to start by saying that we had the best price ever and the service was exelente everyone that was working on the United plane were really attentive and friendly. Our flight was on time and we also got there couples of minutes early. Thank you United for also wishing me a happy birthday."
Cons: "There was really nothing negative that I can say. Other than loud snores that were coming from the person seating behind me. But overall excellent service by United"
Read more about Qatar Airways
Safety measures for airlines flying from Cape Town to Fresno
Airlines flying from Cape Town to Fresno have enacted additional safety measures and adjusted policies to better accommodate travellers. Policies vary by airline.
Heightened sanitation
Daily cleaning, installation of cabin HEPA filters on flights from Cape Town to Fresno
Mandatory masks
Masks required on board, masks provided on flights from Cape Town to Fresno
Social distancing seating
Middle seats unavailable to book on flights from Cape Town to Fresno
Pre-flight testing
Testing for antibodies, testing for symptoms for flights from Cape Town to Fresno
Book cheap flights from Cape Town to Fresno
Recent return flight deals
Search by stops
Search by airline
Search by price
Cape Town - Fresno Flights