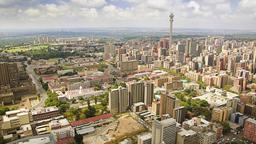 Find cheap flights from Apulia to Johannesburg
Search hundreds of travel sites at once for deals on flights to Johannesburg
FAQs for booking Apulia to Johannesburg flights
How does KAYAK find such low prices on flights from Apulia to Johannesburg?
How does KAYAK's flight Price Forecast tool help me choose the right time to buy my flight ticket from Apulia to Johannesburg?
What is the Hacker Fare option on flights from Apulia to Johannesburg?
What is KAYAK's "flexible dates" feature and why should I care when looking for a flight from Apulia to Johannesburg?
Top 3 airlines serving Apulia to Johannesburg OR Tambo
Scores according to KAYAK customer reviews
7,9
Lufthansa
Overall score based on 27 928 reviews
Cons: "Unable to travel due to Corona restrictions, company would not refund ticket."
Pros: "Salmon dinner was the best dish Lufthansa ever served"
Cons: "Flight attendants disappeared after serving dinner. They didn't come around once between dinner and breakfast. This was the worst LH crew ever."
Pros: "The food was good"
Cons: "The seats were very cramped"
Pros: "Smooth and easy flight"
Cons: "Food and drinks served late"
Pros: "nothing"
Cons: "better accommodation of passangers"
Cons: "flight delays altered all my further plans"
Cons: "The food was sub-standard, though it was described accurately as a snack."
Cons: "Food was OK, could have been better."
Cons: "No complaints. Good vegan food."
Pros: "Very amazing"
Cons: "N/a"
Pros: "I received a message that flight was cancelled at time of check in On my trip to Munich from Larnaka my flight was delayed and lost my flight to Dusseldorf So this trip was very bad thanks to I received a message that flight was cancelled at time of check in On my trip to Munich from Larnaka my flight was delayed and lost my flight to Dusseldorf So this trip was very bad thanks to Lufthansa"
Cons: "I received a message that flight was cancelled at time of check in On my trip to Munich from Larnaka my flight was delayed and lost my flight to Dusseldorf So this trip was very bad thanks to Lufthansa"
Pros: "Most uncomfortable flight in years. No space. Hard seats, horrible food, had to beg for water. Little service, and not friendly. Overall a horrible flight. At least we made there on time"
Cons: "There was a group of ~20 French teenagers that did a lot of noise, like it was their own private field trip."
Pros: "Did manage to get priority transfer which I requested from Dubrovnik but was told. "We do not do those""
Cons: "Rest of the flight was bearable nothing write about. Typical cheap alow cost flight"
Pros: "Great entertainment choices"
Cons: "Boarding by rows or areas would be better than the masses all at once after 1st class and business."
Pros: "The attendents were very nice"
Cons: "It was a 4 hour flight with no entertainment"
Pros: "The service was outstanding!"
Cons: "Someone stole my phone charger :("
Cons: "No entertainment system."
Cons: "You cancelled my flight & I lost a whole day of mt trip!"
Cons: "My seat did not recline, the seatback was dirty, the seats were very thin, and I could feel every movement from the person behind me. There was no in-flight entertainment, no USB ports or outlets."
Cons: "While missing a connection happens sometimes, Lufthansa was particularly dreadful in handling the situation. Hundreds, or perhaps thousands, of travelers were not informed about what was happening with their connections, or given any guidance. This all arose from around an inch of snow in Frankfurt. It caused bedlam at the Frankfurt airport, which the Lufthansa staff appeared utterly unprepared to deal with. This is our second very bad experience with Lufthansa."
Cons: "Nothing"
Pros: "Service"
Cons: "Tight space"
Cons: "A lot to improve on the seat size for comfort."
Pros: "Nothing"
Cons: "Water was spilled on me by flight attendant. Luggage was left in Frankfort. Did not have clothes or medications, or daily necessities. Must wait 1 1/2 days to get luggage"
Pros: "The crew was kind and helpful and the movie selections, food, and seats were all great."
Pros: "Clean and efficient. Great service."
Cons: "Crowded seating. Need better headphones."
Cons: "Short flight so no entertainment provided or needed."
Cons: "The on board entertainment sucks you need to upgrade"
Cons: "The cabin got a little hot during the night and made it hard to be comfortable. Also, the seats lean pretty far back so I had little room in front of me when the person sitting in front of me leaned their seat all the way back."
Pros: "Everything"
Cons: "Not a thing"
Cons: "Although we had reserved (paid) seats as a family in an entire row, upon check in we were given different seats. We had to spend 20 minutes talking with different agents in order to get our original seats."
Pros: "Everything!!!! The staff was so friendly and helpful. I trsvel to Germany twice a year and fly Air Berlin. No longer!! Lufthansa was them beat hands down."
Pros: "I like the service and food. 45"
Cons: "I like food and service and they had things that make it different. 48.."
Pros: "Everything seemed to run smoothly."
Cons: "No issues this leg"
Cons: "It was delayed by 9.5 hours!!!!!"
Pros: "On time, good service"
Cons: "No food but short flight so it was ok"
Pros: "Munich airport is convenient and boarding went smoothly"
Cons: "This was an SAA plane, not Lufthansa. I have only had excellent service on Lufthansa. This flight again did not have a functioning entertainment system. I asked for this to be addressed and the SAA crew ignored the request and in the morning looked surprised to find out that several of the TV monitors had not worked at anytime on the flight. Not impressed."
Pros: "The crew did really well in serving everyone. They were polite, helpful and on the go from the time we boarded until the time we landed."
Cons: "The greatest issue I have has to do with the state of Gatwick which is now under construction. Air conditioning was not available at our gate nor the seating area. We stood at our gate for a long time before being processed so that we could enter the seating area for the flight. We went from hot to hotter prior to boarding."
Pros: "I was very pleased by this flight, all good or excellent."
Cons: "I have nothing negative to say."
Pros: "Very organized,professional ,nice.."
Cons: "Was delay a little bit,but this is not problem"
Pros: "Nice courageous service"
Cons: "I didn't find any dislike"
Pros: "The wifi entertainment option is a bad idea. It consumes device battery and there is no USB plug."
Pros: "Food was better than on my flight from BOS to fra. Service was good."
Cons: "Boarding. They board priority and then everybody which makes boarding hard. Prolongs it on the plane."
Pros: "The plane was clean. Some of the attendants were very kind and helpful about our situation (the plane left 35 minutes late from Athens and we were in danger of missing our next flight to the US). Food was pretty good. Small portions as usual."
Cons: "Pretty big delay before departure, ended up in very stressful conditions for the rest of the trip. It became pretty obvious that we were cutting very close to the boarding time for our next flight (arrival scheduled for 4:05 pm and our flight to Chicago barding on 4:20 pm). One of the flight attendants kindly offered us to move up to the front seats of the plane on the last 15 minutes of the flight (with our luggage) so that we can exit as soon as possible. We moved (per his suggestions) and we were treated rudely by the young lady attendant of the Business Class. We explained that we moved after the suggestion of their other flying attendant. She called her supervisor on us, who in return, rudely, arrogantly and loudly started to berate us on how we "dared" to move ourselves to the Business class. After explaining the whole story again and showing her the tickets, she allowed us to stay to those seats for the last 10 minutes of the flight. We asked if an airport cart could be called to transfer us to the next gate, and they said no. We asked for information on the gate for Chicago and they did not provide one. Unfortunately, the plane landed very far from the gates. We had to enter the airport bus, which traveled for about 15 minutes before we got on a gate. There, we faced about 35 minutes of passport procedures and waiting lines. At that point, 5 minutes before our plane for Chicago was supposed to take off, we asked the passport pre-check officer what we should do (we assumed we would be missing the plane at that point) and he told us very rudely "When you REALLY miss your plane, then come back and ask me"!!!!!!!!! Then we passed through passport check and we were told to run to our gate (which by that time was no longer showing on the computer screen, and we knew about the changed number, ONLY because KAYAK sent the update to us-THANK YOU!!!). We ran for about 12 minutes. We arrived at our gate late by about 25 minutes after our flight was supposed to leave. There we were asked why we were running and when we told the guy who screened our boarding passes he responded "Well, running is good for your health..."!!!!! At that point I would have liked to give him a piece of my mind...We were told by the same guy that due to airport security issues, Frankfurt airport had so many delays in the last couple of weeks that planes know to wait for the late passengers. Couldn't someone have told us that before? We have NEVER been treated so poorly by an airline and we will NOT fly with them again. The LUFTHANSA customer service was terrible. We have not encountered such arrogance and lack of information for many years...Shame on them! AND we were not the only Americans running. There were families with little children and older people, etc etc, just because the Lufthansa attendants and ground crew did not feel like giving us the information we needed!!!"
Pros: "The airbus seating was comfortable. It was my first time in this type of plane, and it was a great experience, even in coach class. The crew was great. I gave respects and received 10X more. Thank you Lufthansa!"
Cons: "I don't eat much on long flights so I don't have much to share, though I did feel that food quality can be better. To be fair, the same comments apply to all other airlines that I have flown, with Emirates being the exception. No big issues for me personally, though."
Pros: "Onboard real meal and multi-lingual crew very impressive"
Pros: "Professional and courteous flight attendants."
Cons: "The seat was broken and did not recline. Old plane. Dirty."
Pros: "Crew was great, on time flight, clean plane."
Cons: "Entertainments options were shockingly few. Honestly have not been on a plane recently with so few and limited options of TV series and movies. I was extremely surprised. Wish I had know and I would've had more options for my family."
Pros: "Friendly crew, great access to a variety refreshments, robust entertainment library."
Cons: "No suggestions."
Pros: "Yes, Very good"
Pros: "Terrific hot breakfast in bus. class"
Cons: "Window did not darken like the others."
Cons: "Seats in economy section are very close together . There is not enough room for knees...especially for such a long trip."
Pros: "The crew was informative"
Cons: "Inflight sandwiches"
Pros: "Food was great, enjoyed watching videos, staff very profession and friendly."
Cons: "Boarding was delayed and prolonged My Baggage was not transferred and was not available when I arrived in Dulles."
Pros: "very nice crew"
Cons: "my baggage was lost"
Pros: "Fantastic gate agents!"
Cons: "The food was terrible."
Pros: "Crew helpful. Food good."
Cons: "Better range of movies please"
Pros: "Great crew, comfortable seating with enough leg room."
Cons: "Provide dinner before getting to joburg, instead of a snack. Flight arrives late so dinner would be appreciated"
Cons: "Delays, took my hand luggage into the hold,"
Cons: "This was just a short commuter flight from Lyon to Amsterdam for connection."
Pros: "Seat space a bit tight . I should have upgraded to more leg room . Next time!"
Cons: "Long haul flight made pleasant by KLM"
Pros: "yes"
Cons: "not really"
Pros: "Good food, friendly service"
Cons: "More trash pickup; only one round of beverage service"
Cons: "Turn the lights on early making it hard to sleep"
Pros: "Crew was in a festive mood, the meal was unexpectedly delicious"
Cons: "Seats ok, but could be more comfy"
Pros: "Boarding agent extra effort to improve my seating!"
Cons: "Food amount less than expected."
Cons: "None of our 4 checked bags arrived with us. This was despite ample connection time (2+ hours) in Amsterdam."
Pros: "Gaps between seats are very narrow."
Cons: "when serving drinks, cabin crew limited to serve liquor only once and it was poor service."
Pros: "Very friendly and helpful crew."
Pros: "Great service"
Cons: "Very slow service at checkin, was not even available when I arrived at the airport"
Pros: "punctuality of boarding and flight time"
Cons: "attitude of crew in business class: no sense of true hospitality"
Pros: "Good flight, arriving well on time."
Pros: "Everything excellent. Comfortable seats in business."
Pros: "Friendly in-flight personell"
Cons: "Approx. 1 hour delay, which was not the airline's fault (construction on runways)"
Cons: "infotainment was down. Lost my luggage the flight was delayed"
Cons: "Boarding was very confusing. There was an area where they were checking people's bags or something near the gate and you didn't know if you needed to stop at it or continue. They didn't collect garbage before landing. Not only did we have to take our bags off the plane, we had to carry our garbage (drink cups/food served) to the front of the plane to throw out."
Pros: "crew were absolutely delightful, full of smiles and doing everything to make you comfortable. seats were fine enough and got some work done and a bit of sleep. first lunch was fresh and tasty, but the second, a burger, was edible, but not much more."
Cons: "tv screens are dated so movies are not as crisp as you find in newer planes. you need a 2 prong audio adapter to use your own headphones."
Pros: "Premium economy service was good."
Cons: "Inexplicably, our preassigned seats were changed at checkin and we were put in bulkhead. This particular Boeing aircraft is pretty poorly designed. Especially the bulkhead in premium economy."
Pros: "Friendly staff"
Cons: "Entertainment was dated and poor in function. Our bags were 99 dollars each and we're both lost and didn't arrive. I just filed a claim and got rude service saying I should have filed the claim at the airport baggage area but there was not anybody there to do the claim then he agent upstairs said they just spoke to them and they are there and I should have done it there. This was so rude and there is no way to get back into customs area. If we paid 200 for bags I expect them to arrive on time. I'm asking for a refund of the baggage fees."
Cons: "They stole my money"
Cons: "The Guy who had an accident when boarding causing a delay. Also I didn't like the wait fir checking as passengers with children went before business class and should be after."
Pros: "The flight was very good, specially considering it was a daylight one. Staff was friendly and servicial. Tue food was above the industry's average."
Pros: "quick and relaxed"
Pros: "The crew service is impeccable. Ground services very friendly and professional."
Cons: "The seats are very uncomfortable. The individual screens are simply outdated like you basically will damage your eyes looking at them. No chargers for phones."
Pros: "Airline staff good and professional"
Cons: "Nothing one can do, for a 6.2" guy, the metal bar that forms the shape for the pouch for magazines and such digs into knees, ESP if person in front adjusts seat back. Fold out table barely accommodates laptop."
Pros: "Jet airways flight till mumbai"
Cons: "Poor legspace in Klm flight till Amsterdam"
Pros: "Crew service"
Cons: "Flight delayed."
Pros: "The staff was fast and curteous."
Cons: "There is not anything to complain about besides the usual discomfort of travel."
Pros: "The staff were friendly and all smiles. Seats were comfortable and we had a quick, smooth flight from Edinburgh to Amsterdam. The breakfast supplied was an egg and mayonnaise sandwich plus a drink, which seemed about right and very Dutch in character."
Cons: "It was rainy and necessary to walk outside to access the plane; the staff should give their customers a heads-up so that jackets can be donned. Additionally, the check-in queue seemed rather sluggish."
Pros: "Staff superb. They even surprised us with an exit row and a gift for my partners birthday! Amazing. Samantha and Dennis also took time to come and personally wish him a happy birthday. A lovely touch. This airline runs like clockwork. They are just great. The sandwich and stoop waffle are nice too."
Cons: "There is a bus to the plane, so that takes a bit of extra time but they are very well organized."
Pros: "Quick (relatively) flight."
Cons: "Skinniest seat ever. Couldn't even lean back. I now have hunchback."
Pros: "Comfortable flight to Amsterdam for vacation in UK. More meals than expected. Also wasn't expecting some of the comforts offered to "regular" class seats like eye masks, ear plugs, pillows and blankets. It was an overnight flight, so maybe that should have been expected, but I don't think we had those 4 years ago when traveling overseas."
Cons: "Nothing. This is filler text to meet min characters."
Pros: "Boarding was smooth and hassle free, crew were friendly and helpful, food and drinks were very good, entertainment system is awesome and up to date with latest contents, good flight overall"
Cons: "Cabin noise and air conditioning too cold, didn't sleep well"
Pros: "Good food, good entertainment system, comfortable seating."
Cons: "Only one toilet working in business class. A crew member told me that it was a decision to fly with only one toilet to ensure no delay. There was a disgusting stench of sewerage for the complete flight from Amsterdam to Johannesburg. This was in all likelihood due to the broken toilet on the left side."
Pros: "In general, it was ok"
Cons: "Yet again it was flight delay from KLM side."
Pros: "The crew is nice"
Cons: "No respect of distancing the seats ; all the seats were occupied. No wifi"
Pros: "Poor"
Cons: "Poor"
Cons: "Boarding was a disaster as my companion was selected for random search which held us up as there was no urgency to process us. Then there was no sign for where we should go since upper deck on 747 so we went in "economy" line as indicated on ticket and then was sent to correct line when we got to the front, wasting more time. The seatrs were the most uncomfortable I have ever beeon on for a long flight. I also paid extra to be in the exit row, to have people constantly congregating in front of us.The food was also mediocre."
Pros: "Not much, seats are super uncomfortable"
Cons: "Better code sharing with KLM"
Cons: "Departure time was almost 2 hours late and the communication of the cabin crew regarding this issue was poor. Almost an hour went by without an update."
Pros: "The schedule and timing"
Cons: "The airport, some of the crew, the aircraft seats, the entertainment system"
Pros: "Crew was solicitous."
Cons: "They didn't seat a couple with a baby together which put me in the unpleasant place of being asked to give up my bulkhead seat for a window seat."
Pros: "I'm not Hindu, but I requested Hindu Vegetarian meal. It was very tasty and enjoyable."
Cons: "Seats were not comfortable, even in Comfort + seating isle."
Pros: "Great crew and prompt boarding."
Cons: "Airline food and close main cabin seating. Should offer upgraded meals, just like the extra seating space."
Pros: "The new movies selection, food was very good, staff more friendly than previous flights"
Cons: "Boarding always a problem on MEA we have to wait too long in the queue"
Cons: "Poor service. Terrible food. Aging aircraft. Terrible in-flight entertainment system. Really not good AirFrance."
Cons: "More chose in meals. I flew to and from within a week. All I had were chicken, chicken and chicken for snack too."
Cons: "Flight was delayed by at least an hour leaving Paris - a regular situation I experienced with AF."
Pros: "Flight was on time."
Cons: "Food could have been much better in comparison with other airlines."
Pros: "Good selection of movies"
Cons: "I was treated like I am not supposed to ask for food and they had one choice of meal for me while they had 2 for the rest."
Pros: "My seat"
Cons: "Crew"
Cons: "Our flight was delayed so we could not make out connecting flight. We had to wait 6 hours get another flight to Atlanta and then fly to Boston the next day, longest flight ever was horrible I called out sick from work too."
Pros: "The only thing that I like about the flight was that it was easy to boarding"
Cons: "The food was not heat correctly it was cold and I felt that the crew rush to give out the food. The seats are terrible, if the person in front of you reclines you won't be able to see the screen if your watching a movie and you will see the top of the persons head."
Pros: "Very nice stews. Food was A plus compared to US airlines AND included. Great list of movies etc."
Pros: "It was on time"
Cons: "Hard seats Boarding was 35 min delayed"
Pros: "Great service and food."
Cons: "Tv screen is resolution is to low. Hard to see details."
Pros: "Everything except the seat. Service ("would you care for a drink/beverage?") could be better."
Cons: "I paid for a"premium" seat on one of the emergency exit rows for the extra legroom. This was next to a galley. The seat itself was no more than 18" wide (NO EXAGGERATION!!) if not less. I had to sit on an angle (one butt cheek at a time) for 9 yours. I do not have a big butt either. This seat should have been a discounted seat, not a premium seat. I am so angry about this, I will NEVER fly Air France again."
Pros: "Direct flight from Indy to CDG is great. The plane was not so full, so I hope business improves so we can keep it going. Very smooth flight, with good and friendly crew."
Pros: "Enjoyed my food, especially tasty for airplan fare!"
Cons: "Not enough leg room"
Pros: "Food, service, comfort"
Pros: "Food was Fantastic, Air France the Best on Air."
Pros: "Boarding was on time"
Cons: "flight was delayed by 20 minutes Boarding got me through Sky priority quickly. Had to then wait in the boarding tunnel as the cabin was not ready. large queue Seats were exactly the same as economy so offered no added benefits apart from the meal on board parked in a distant area of the terminal and had to shuttle bus to 2E which meant a very tight transfer"
Pros: "I liked the crew, they were professional and tried their best"
Cons: "The flight was a chartered flight . Air France informed us that due to cabin crew shortage they couldn't operate an air france flight and hence they hired Air Belgium. Whilst the crew were nice , the actual plane was old and creaky. It wasn't up to the standards expected of Air France. They could have done better in getting a plane up to standard. A lot of the passengers were disappointed ."
Pros: "The flight had a delayed of 2 hours due a system issue, but the flight was comfortable, and the airplane was clean."
Cons: "I didn't like the check in, the personnel there were not so friendly and had discrepancies. We were a group of 6, and 2 of us were able to drop the bag in the check in. But the others were told that needed to wait 30 mins."
Cons: "Horrible Crew..."
Pros: "The food, entertainment, and service. Waited for me after almost missing my flight."
Cons: "Nothing."
Pros: "It was on time and the crew was good"
Cons: "The food wasnt upto the mark"
Pros: "The check in process was much better in the CFG airport than SFO. Very organized."
Cons: "The food was mediocre on this flight. The seats also are surprisingly uncomfortable."
Pros: "Crew was friendly and polite, both beverages and an excellent lunch was offered."
Cons: "A delay was not ideal but nothing to worry about since the flight arrived on time."
Pros: "Service was much better than on the flight from MIA to CDG 3 weeks before - that was very poor. Entertainment was excellent - great selection of movies. Premium Economy was definitely worth the upgrade cost."
Cons: "Boarding was a complete debacle - no control over who went where. Sky Priority line was full of 50 people who weren't Sky Priority, and there was only one person checking passports. The two people at the desk didn't care when I noted this. We were called to the desk in advance of boarding to check passport information. When we got to the check in line, we were taken aside for more passport checking, even though we are US citizens with Trusted Traveler status in the GOES program. We were one of the first people at the departure lounge, and one of the the last to board."
Cons: "Freezing"
Pros: "Párizs Budapest kb 1 óra késés műszaki hiba miatt. egyébként minden rendbe volt."
Pros: "Crew was great"
Cons: "Not enough food"
Pros: "It was clean The crew was very kind Food was very good Flight was on time"
Cons: "Seats were exceedingly close Screens for entertainment were small and game controls were difficult to use"
Pros: "I like that they still feed you and provide alcohol for free, even on a 40 min flight (unlike BA)."
Cons: "At one point during the flight I took a video out of my window with my camera, a member of the cabin crew barked at me in French. In bewilderment I asked her in English to repeat herself and she sarcastically repeated what she had said, in French, I asked for her to speak in English (which she had done to me previously on this Paris to London flight) yet again she scolded me in French. I was left absolutely none the wiser and it left a bad taste in my mouth."
Pros: "Wheel chair service at LAX is run by the airport. Their priority is to get you to your flight, not to a VIP room regardless of how early you check in."
Pros: "Crew are efficient and friendly."
Cons: "Very small plane."
Pros: "cookies were great"
Cons: "we paid for two seats together (one aisle and one middle) an exit row with extra legroom from paris to LA. but when we got to Prague they had one of us in the middle seat in the exit row and the other in a completely different part of the plane, also a middle row. The folks in Prague couldn't fix this, they moved one ticket to a different exit row, not together, different part of the plane. In Paris, but ONLY after I located my receipt on my phone, they moved us to the seats we had paid for."
Pros: "movies were great, watched a lot of them food, while nothing to write home about, was at least tasty and not inedible the staff was great, friendly, welcoming, hard working loved that we could have wine and snacks"
Cons: "we had paid for the exit row and had a luxurious amount of room. But when we tried to sleep, our fellow passengers came and stood at our feet and talked so loudly that we could not possibly sleep. They stayed there for more than an hour. Would have loved for the staff to maybe ask them to tone it down, if not move."
Pros: "Was upgraded to Business class, so the food was acceptable. Comfort score also reflects the Business class seat. Cabin crew were friendly and efficient."
Cons: "One bag did not arrive in Toronto, apparently delayed in Paris."
Pros: "Good entertainment"
Cons: "For the continuation of this flight of course I was still in the same seat in the middle and I had signed up and reserved an aisle seat"
Pros: "Same as above, the crew was very friendly and the food was great."
Cons: "Seating was cramped and uncomfortable for a tall person."
Pros: "The seats were comfortable."
Cons: "The bag did not arrive. It stayed in Paris even though my first flight was on time. Connecting at CDG was a negative experience. Not enough time and unfriendly staff at the security check."
Pros: "Crew were great"
Cons: "Food was ok - don't know why my vegi meal didn't have cheese and dairy in it, would have made if better. Boarding was ridiculous long line. Could have been more efficient"
Read more about Lufthansa
Safety measures for airlines flying from Apulia to Johannesburg
Airlines flying from Apulia to Johannesburg have enacted additional safety measures and adjusted policies to better accommodate travellers. Policies vary by airline.
Heightened sanitation
Daily cleaning, installation of cabin HEPA filters on flights from Apulia to Johannesburg
Mandatory masks
Masks required on board, masks provided on flights from Apulia to Johannesburg
Social distancing seating
Middle seats unavailable to book on flights from Apulia to Johannesburg
Pre-flight testing
Testing for antibodies, testing for symptoms for flights from Apulia to Johannesburg
Book cheap flights from Apulia to Johannesburg
Recent return flight deals
Search by stops
Search by airline
Search by price